This is one in a series of posts on the Sony alpha 7 R Mark IV (aka a7RIV). You should be able to find all the posts about that camera in the Category List on the right sidebar, below the Articles widget. There's a drop-down menu there that you can use to get to all the posts in this series; just look for "A7RIV".
Note: there is little in this post that wasn't in yesterday's. I'm just including it for completeness.
Yesterday I plotted some dark-field spectra for the Sony a7RIV. They were from 600×600 pixel crops. Now I'll show you some spectra from the entire frame.
There is some strangeness at ISO 50: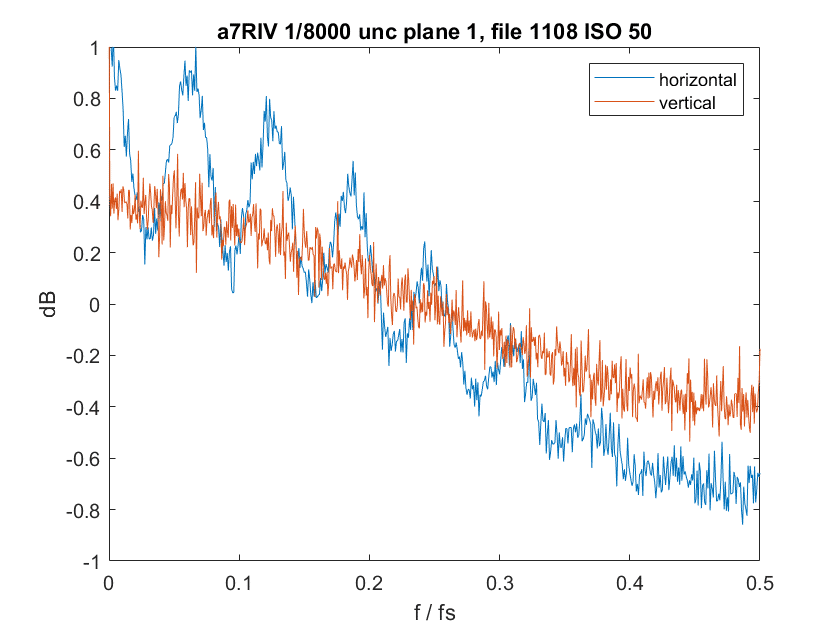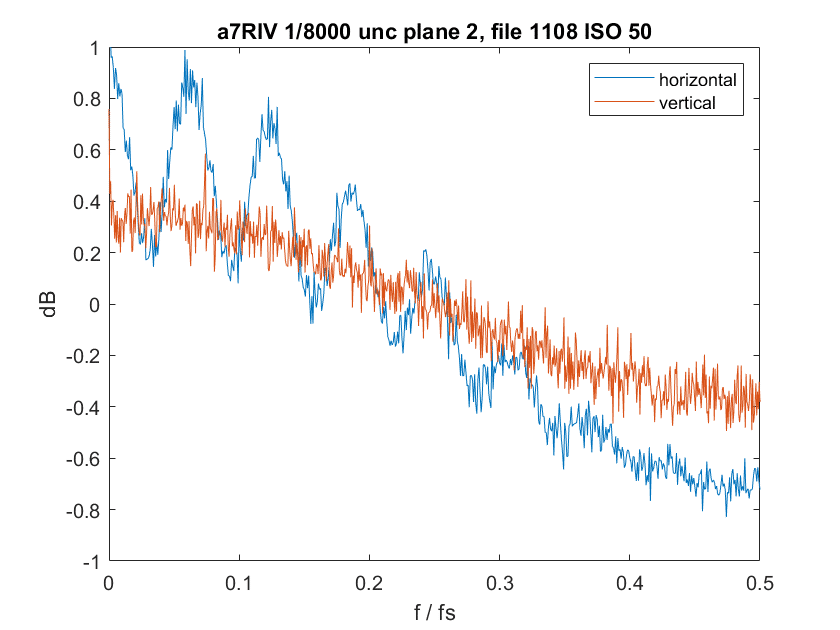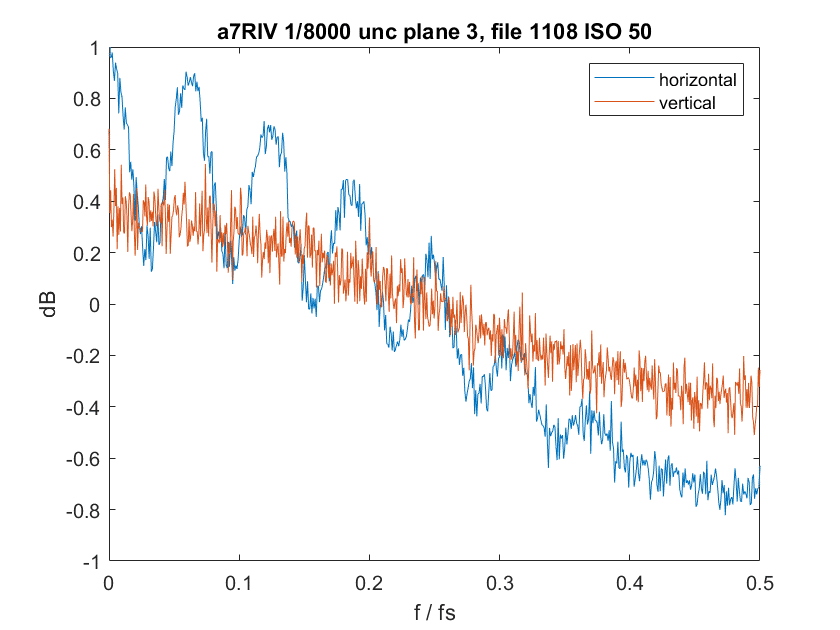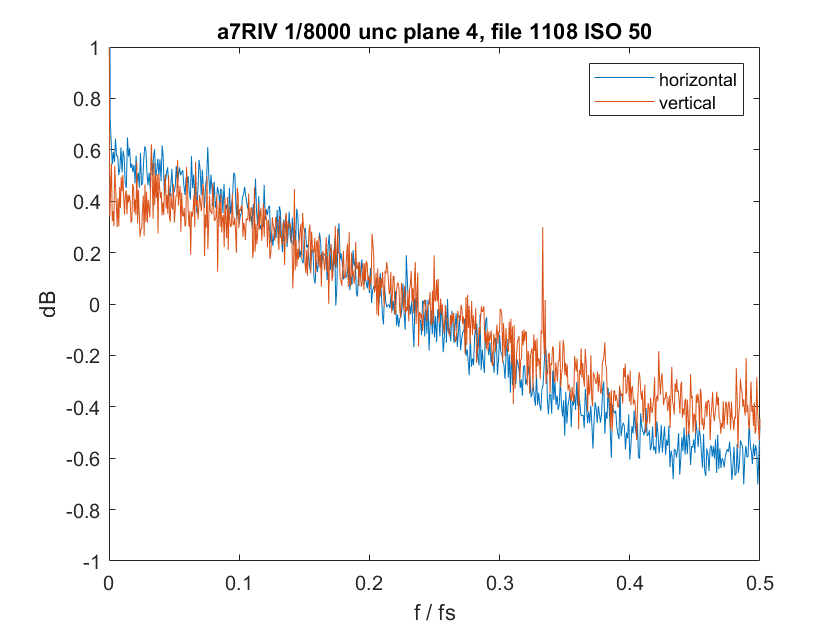 The horizontal axis is the frequency, with 0.5 being the Nyquist frequency for the sensor. The vertical axis is the frequency response in decibels. Plane 1 is the raw red plane, Plane 2 is the first green plane, plane 3 is the second green plane, anad plane 4 is the blue plane. I have no idea what's causing those undulations in the first three planes. It's obvious that there is about 1 dB worth of low pass filtering in all the planes. The spike at 1/3 the sampling frequency in the horizontal direction for  the blue plane might indicate something about the PDAF pixel spacing. That would be every sixth pixel in the entire raw file.
The undulations go away at ISO 100, but we see the same kind of spectra otherwise: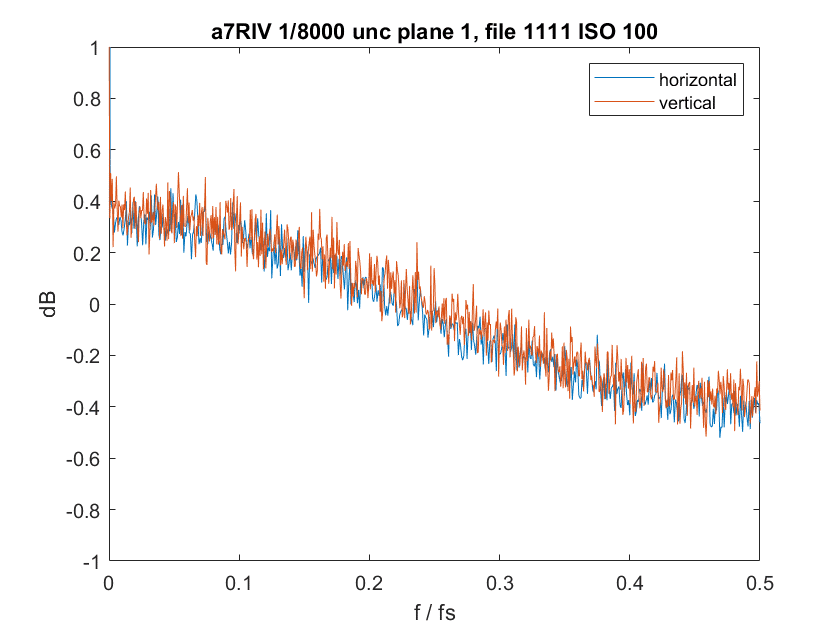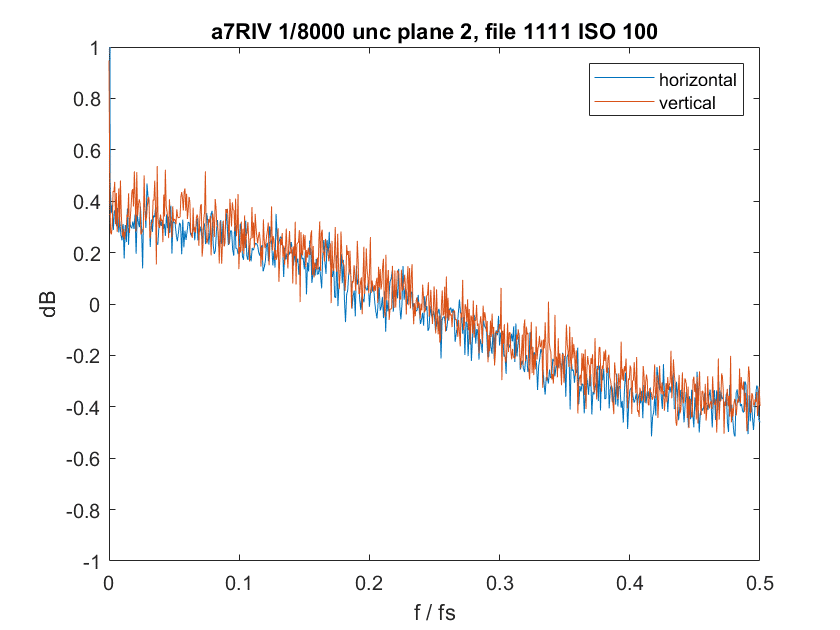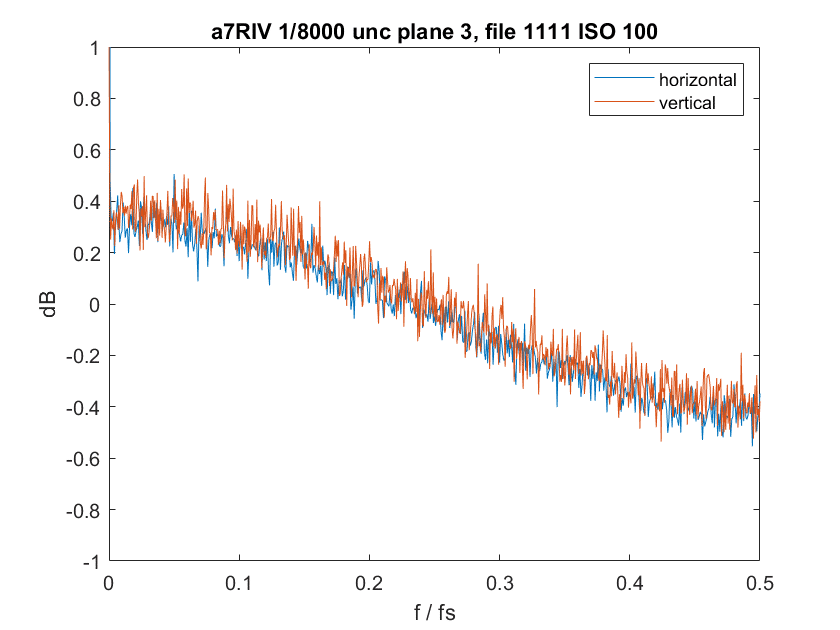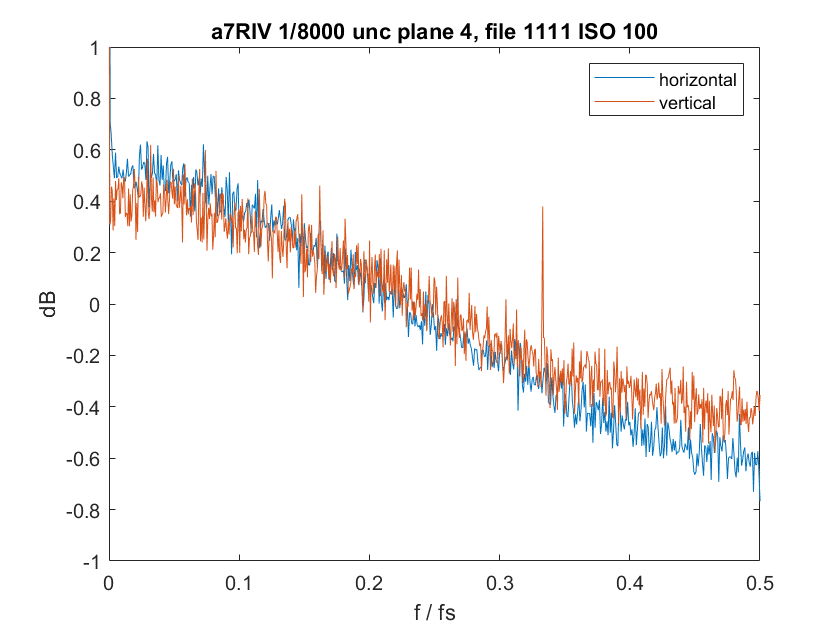 The undulations reappear at ISO 160: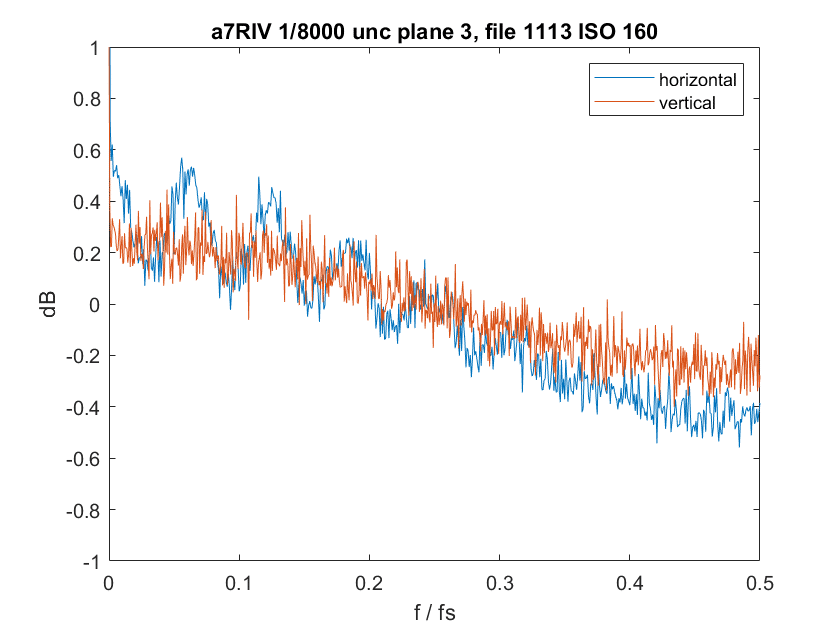 The spike in the blue plane, which had been getting smaller as the ISO went up, is gone by ISO 200: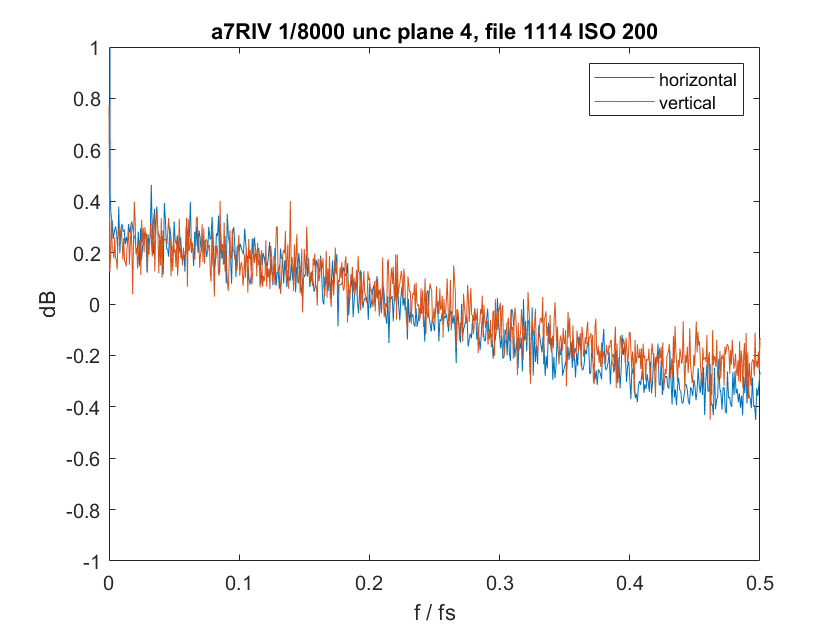 We get undulations again at ISO 400, but only in one plane: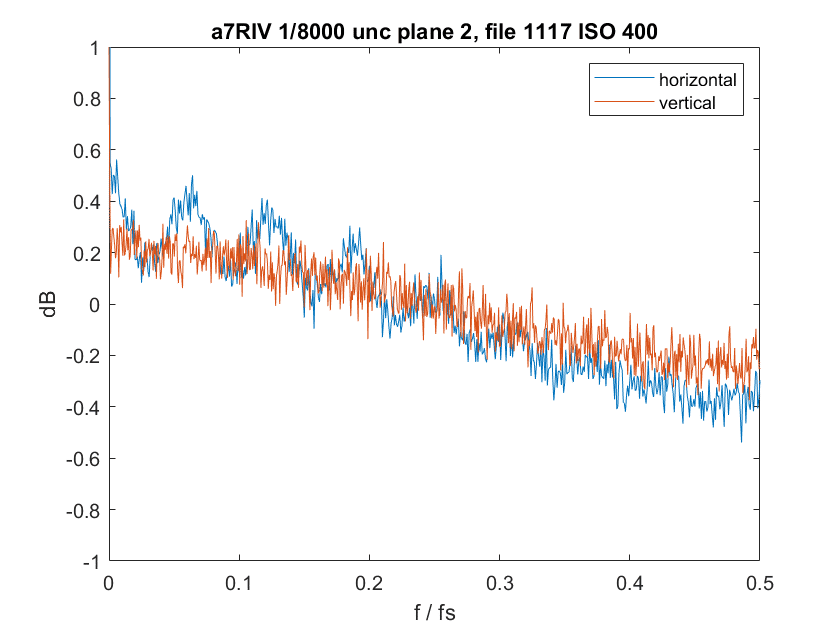 At ISO 500, we see the waviness in two planes: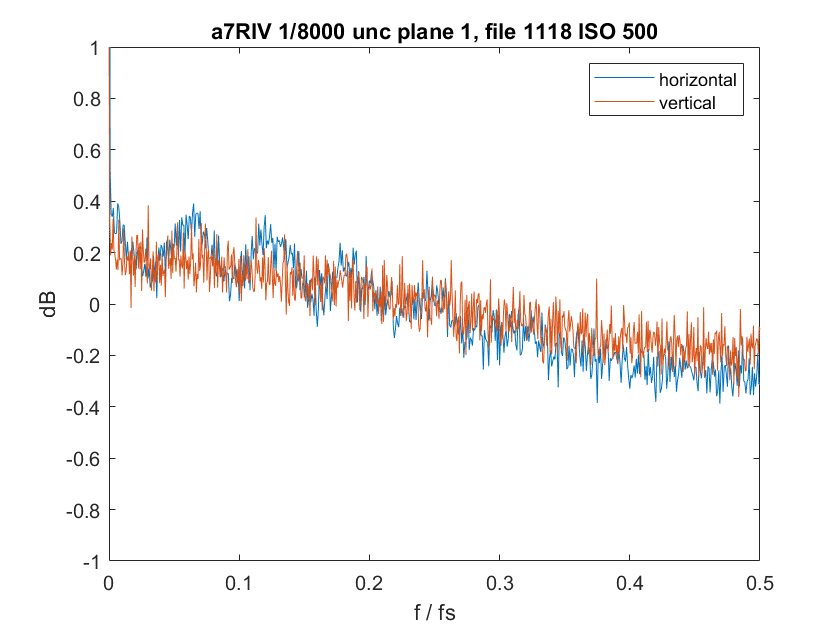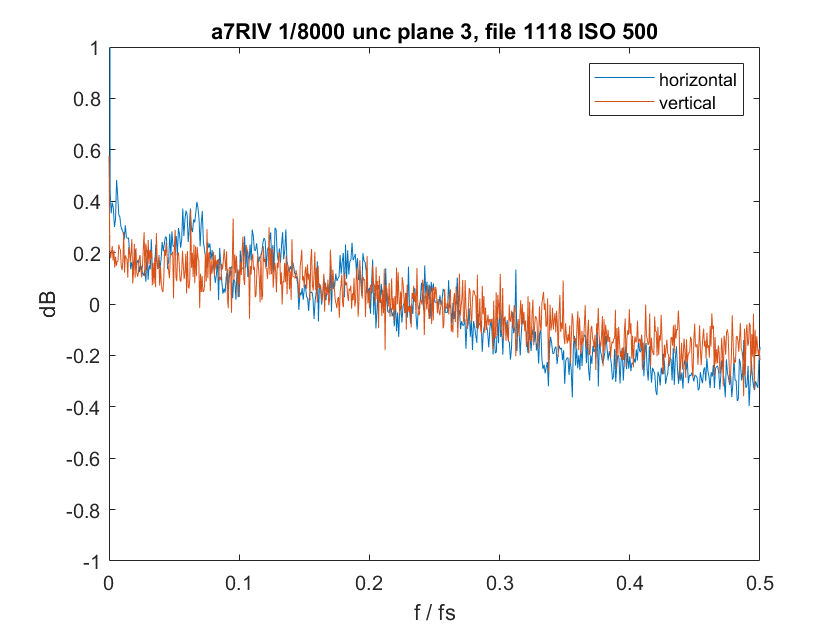 By ISO 1250, the low-pass filtering which has been diminishing with increasing ISO, has all but gone away: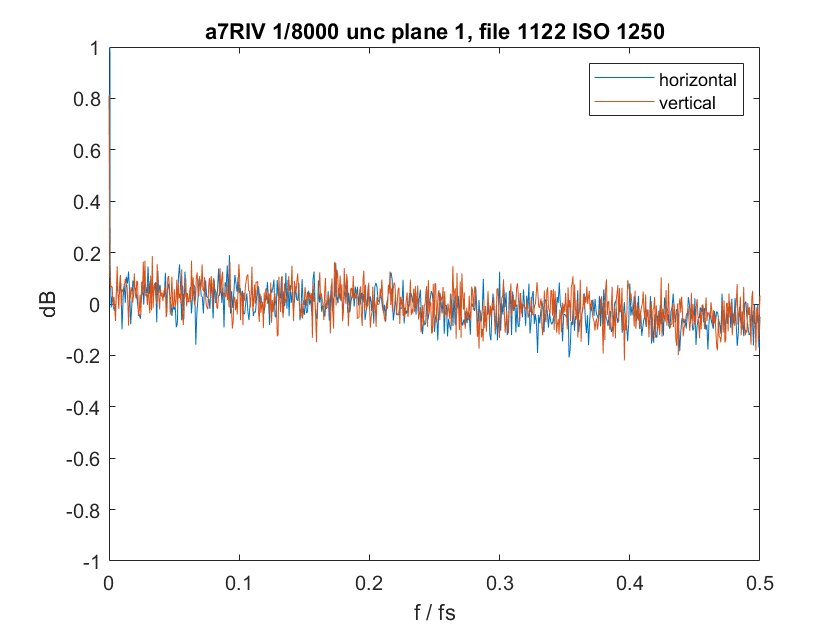 Except in the blue plane, but it's much lower even there: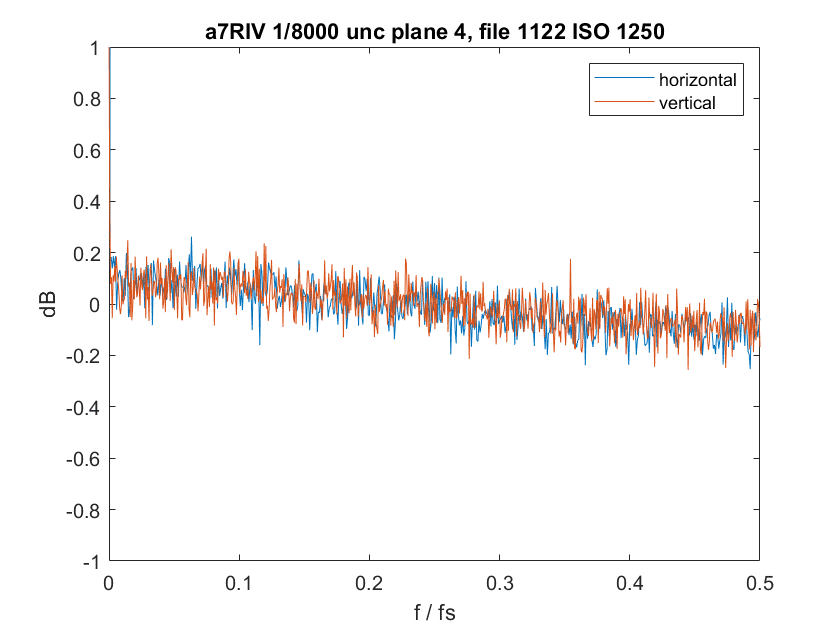 By ISO 4000, the difference in the frequency response of the blue plane and the others has started to grow again: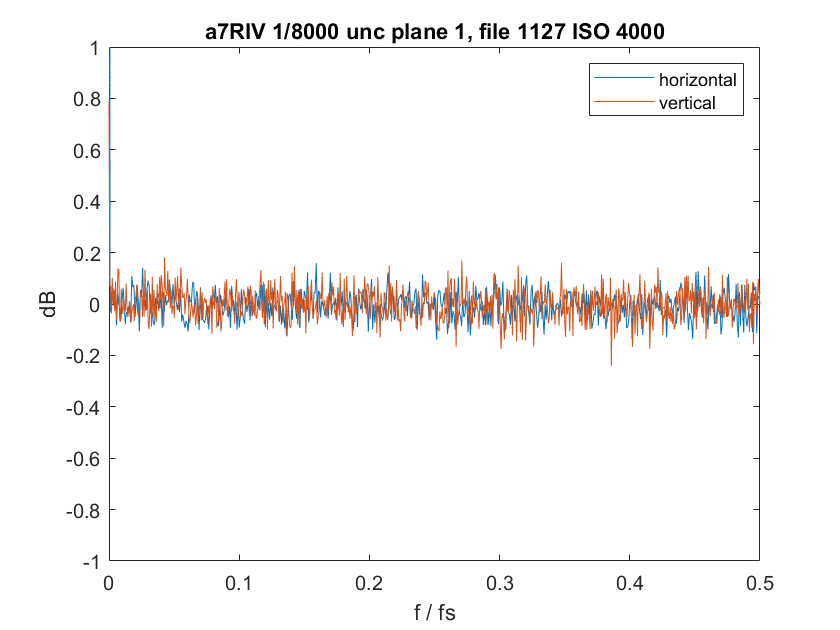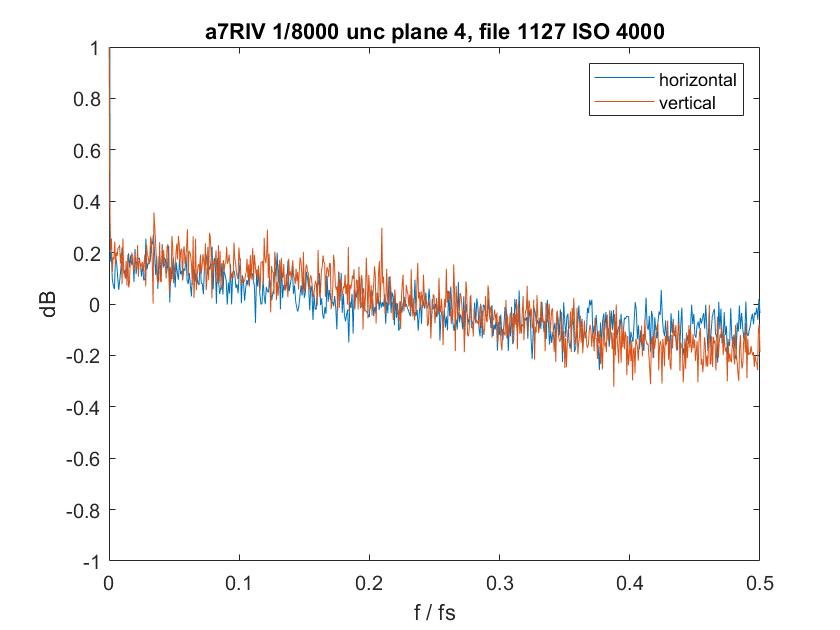 By ISO 12800, the last ISO without an extra dollop of low-pass filtering in all channels the difference is striking: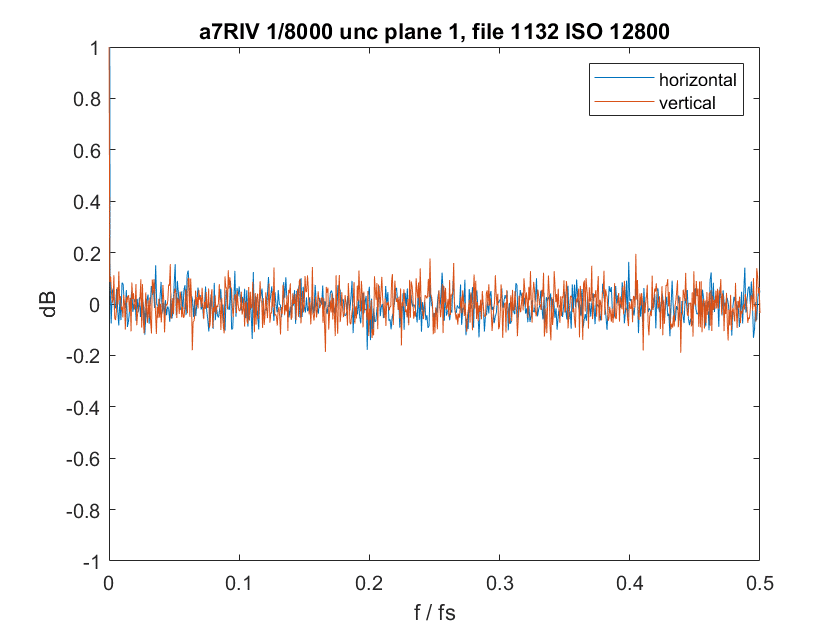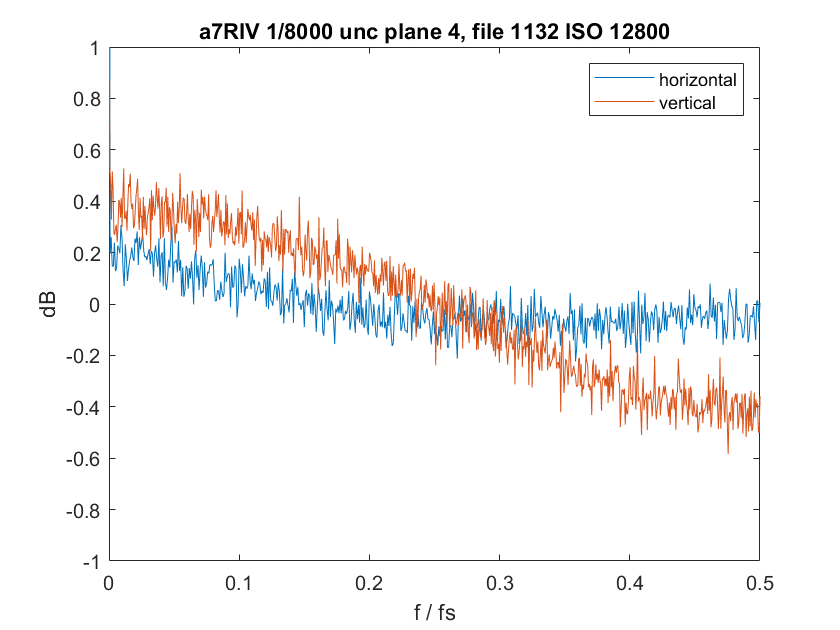 By ISO 25600, the lowpass filtering is quite apparent, and we have a spike int he blue channel at 1/(3 * plane's pitch).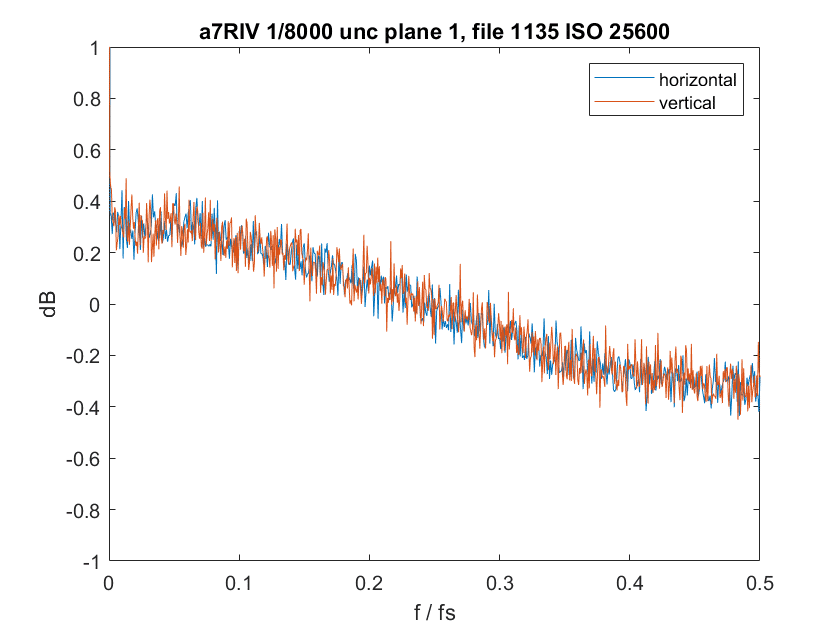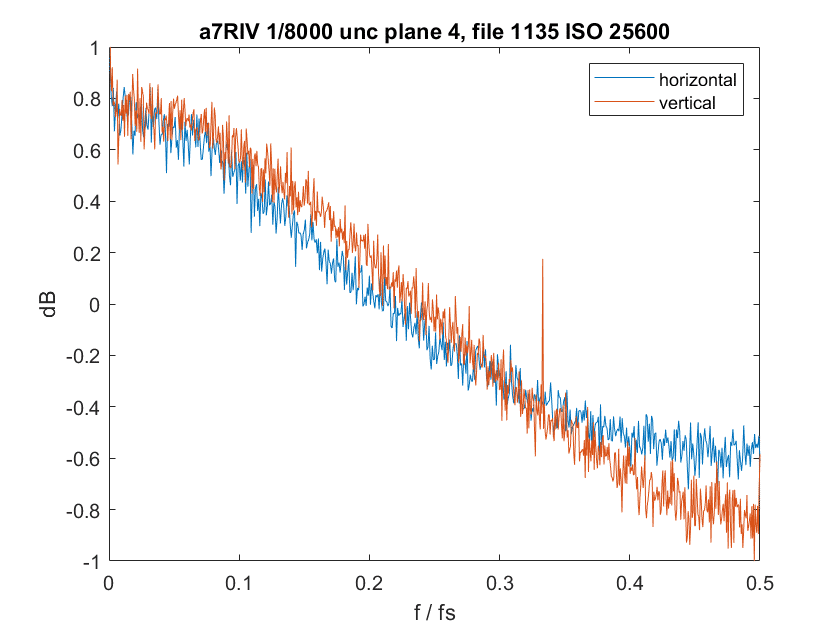 There's a lot of processing going on here.