A reader asked a question about the Sony a7RIV.
 I have a question for clarification. You use the terms "continuous mode," "continuous compressed," and "continuous uncompressed." When I read the Sony A7Riv instruction manual (p.42) it uses the words "Continuous Shooting" to represent 4 different shooting speeds: "Continuous Shooting: Hi+," "Continuous Shooting: Hi," "Continuous Shooting: Mid," and "Continuous Shooting: Low." Is your conclusion that ALL FOUR of these options cause the camera to shift into 12-bit mode when recording as RAW Compressed? I own both the A7Riv and A7Riii and the Riii manual specifically mentions the change to 12-bit when using Hi+ along with RAW Compressed, so I assumed that Hi, Med and Low would remain as 14-bit.
No such luck. I double-checked today. I set the camera to compressed raw, at ISO 1000 at a shutter speed of 1/1000 second, stopped the lens down, and aimed at a dark place in the room. Then I used RawDigger to plot histograms of the whole frame.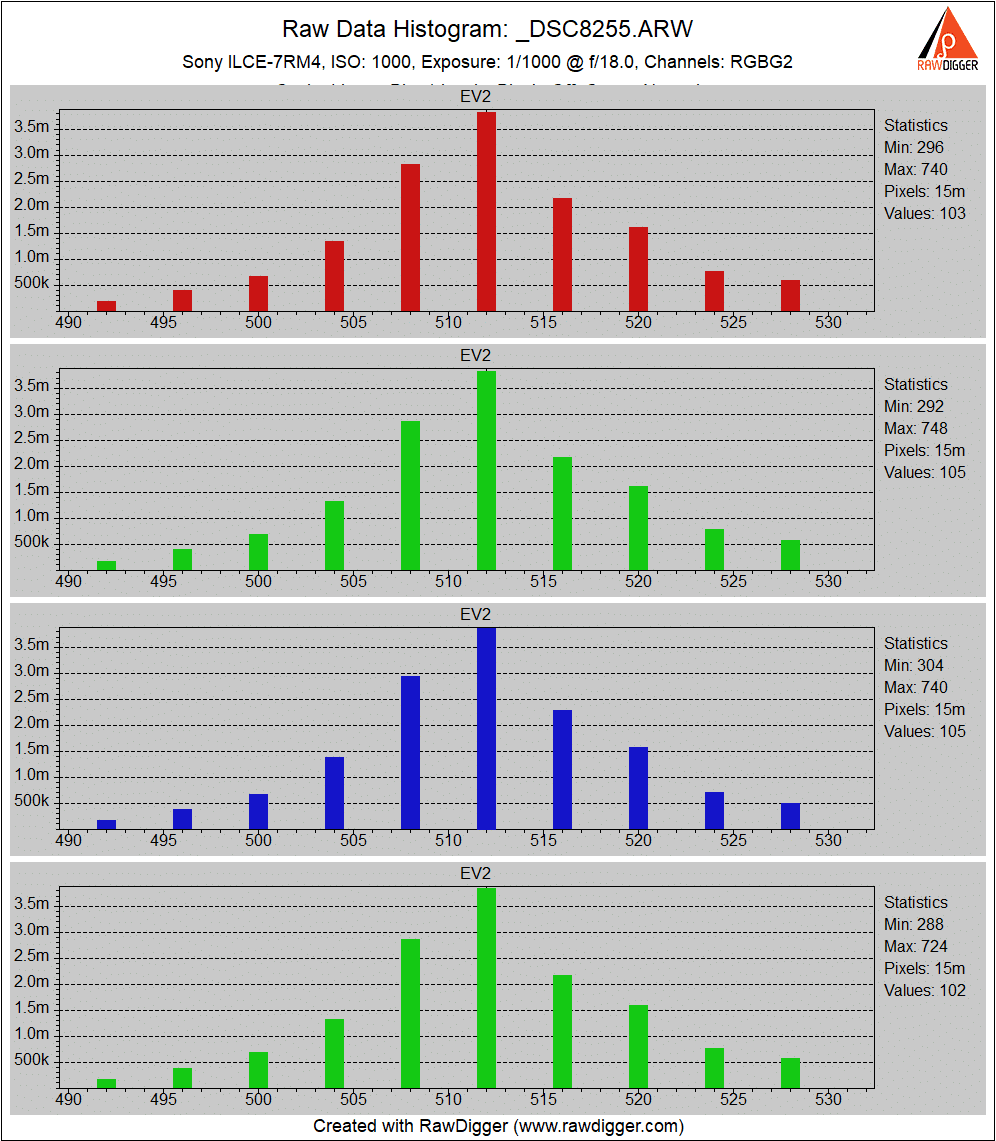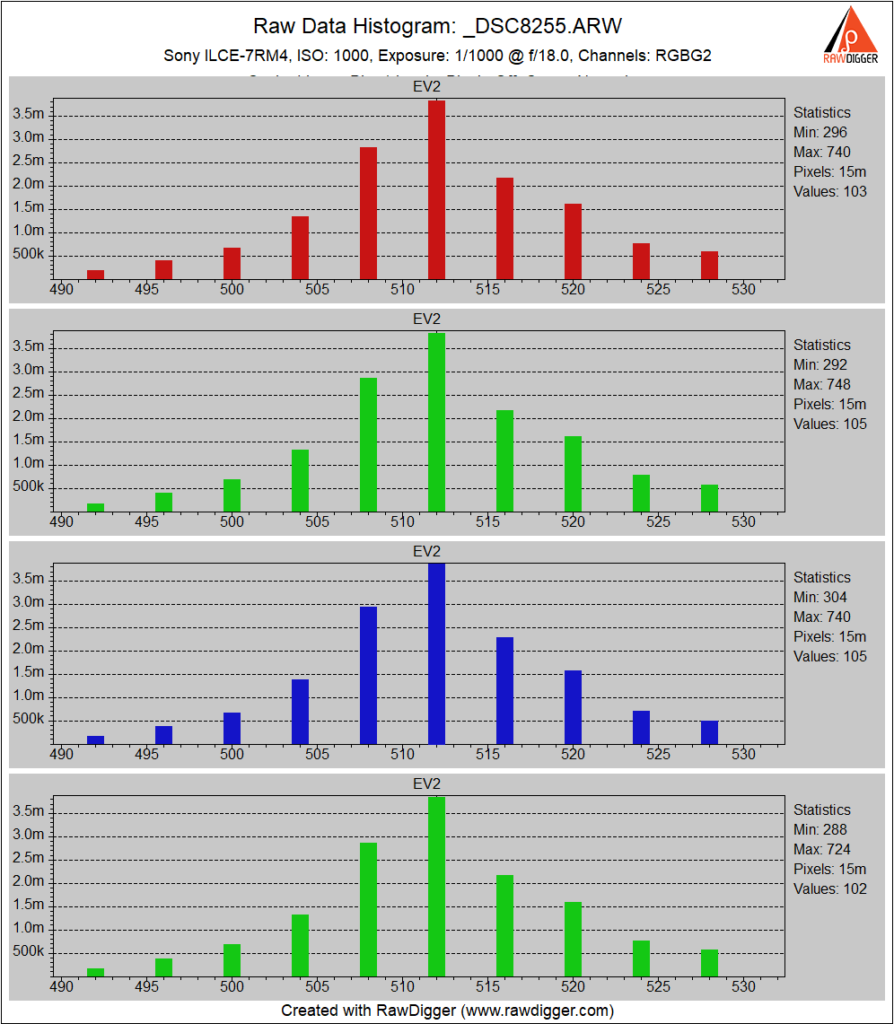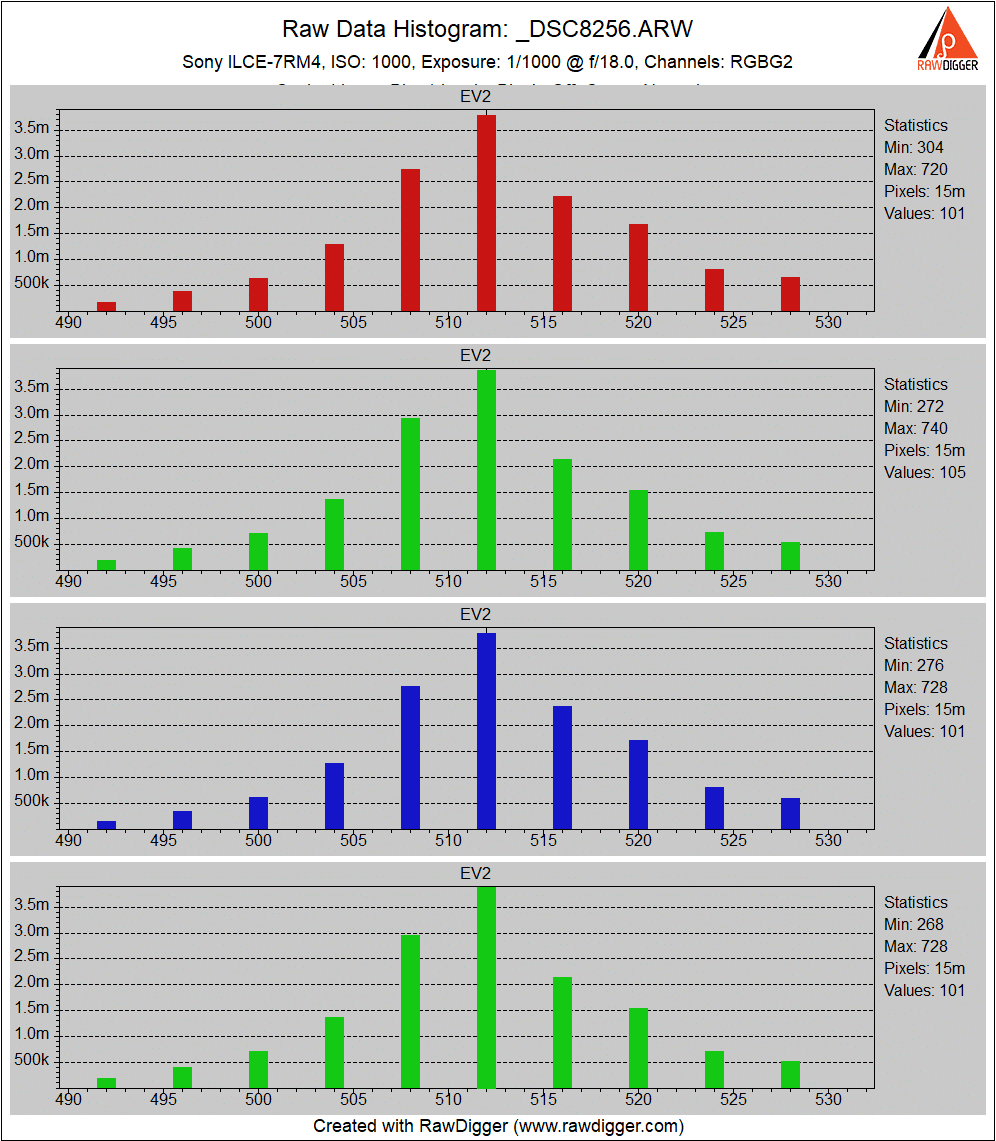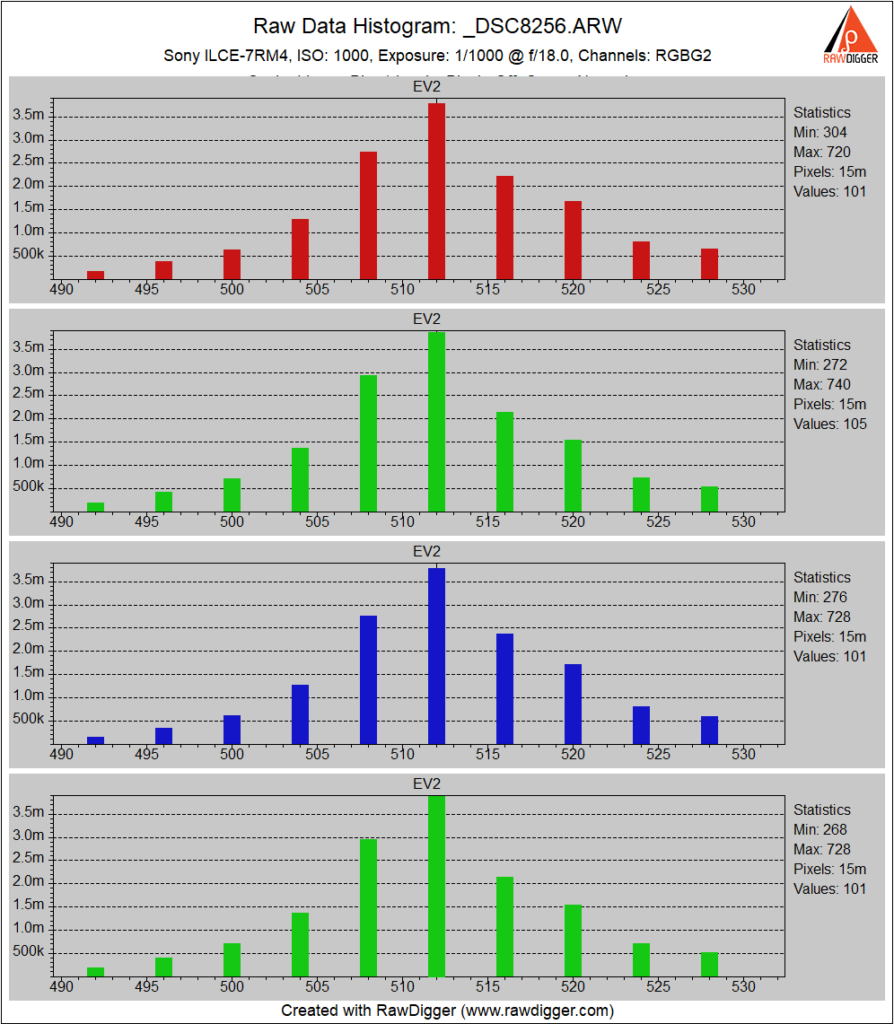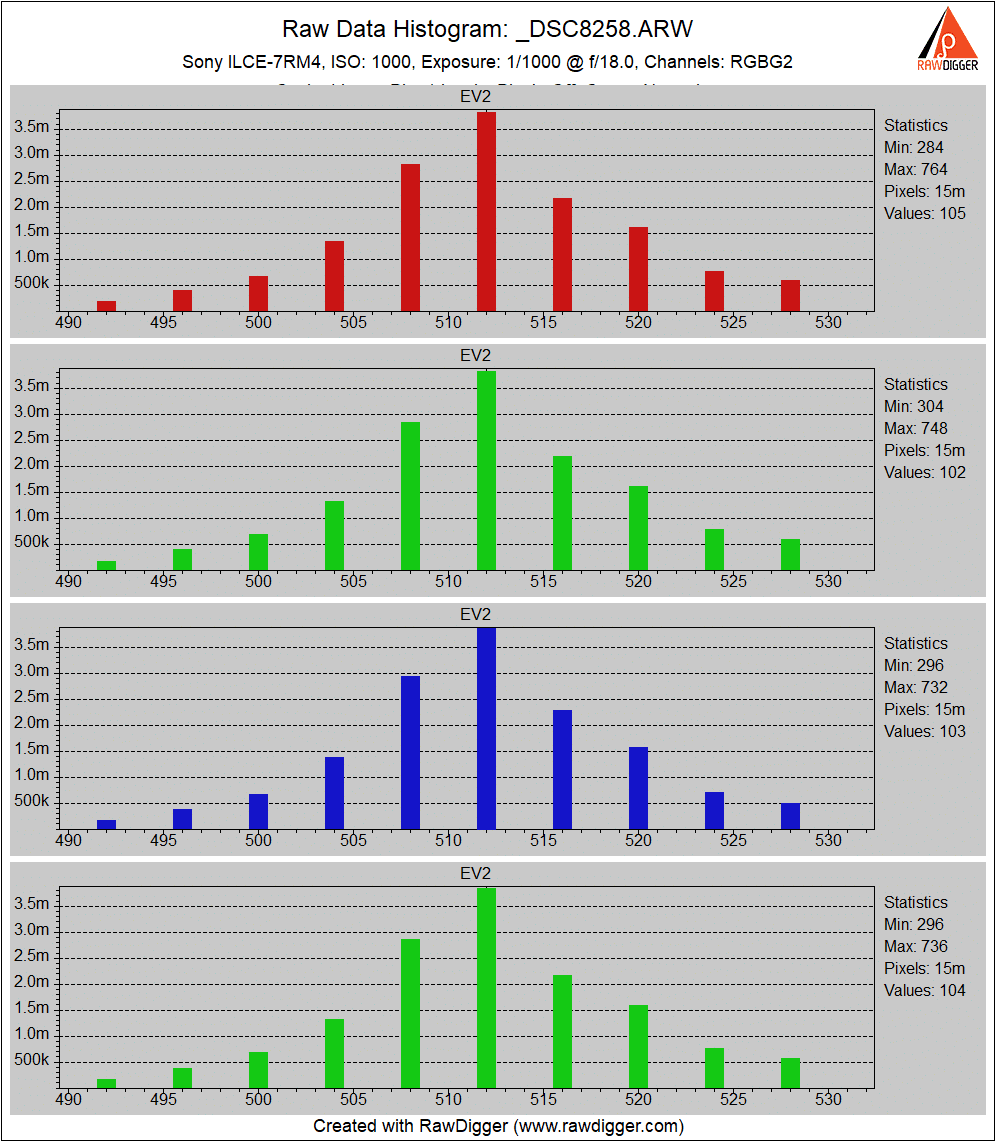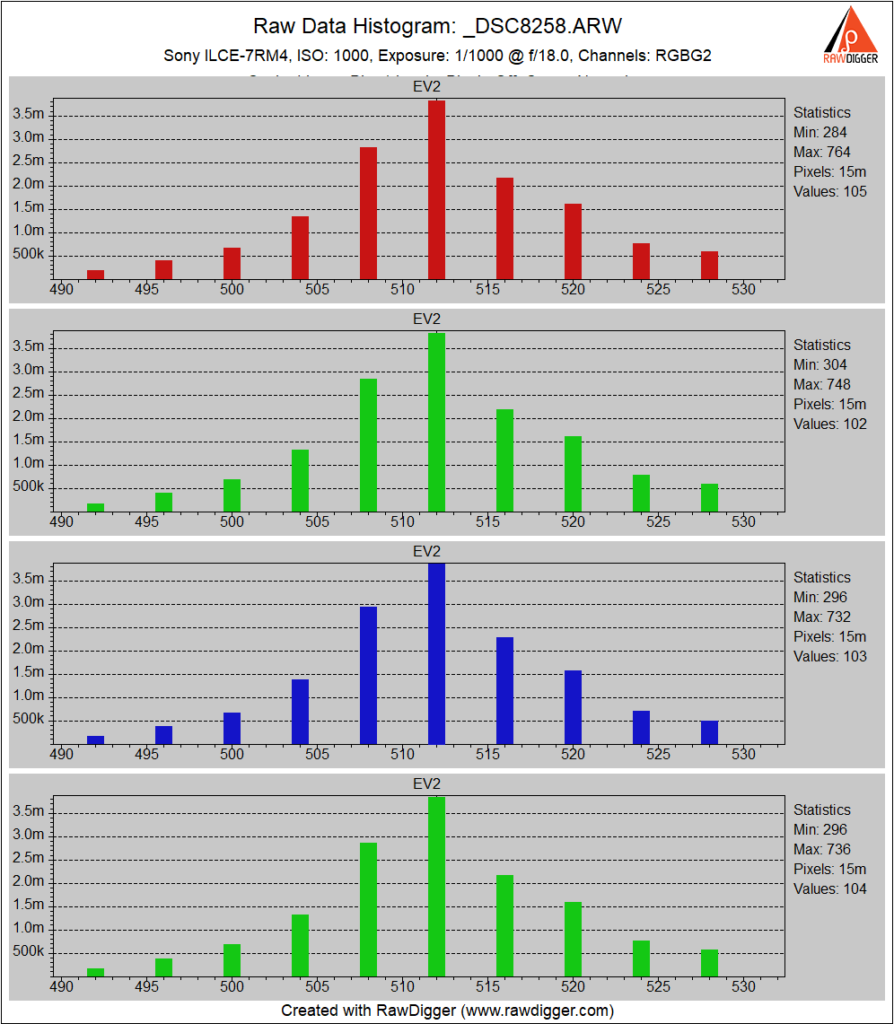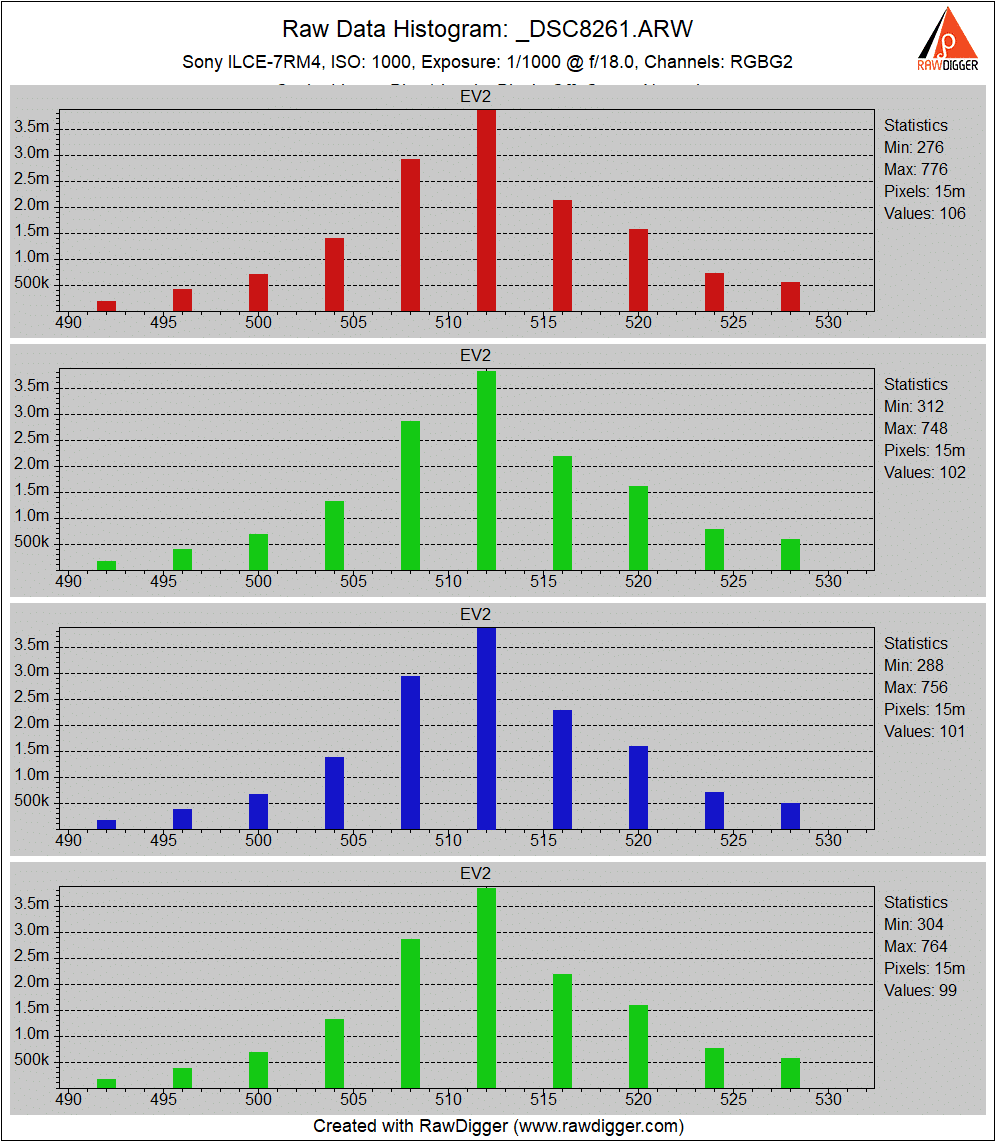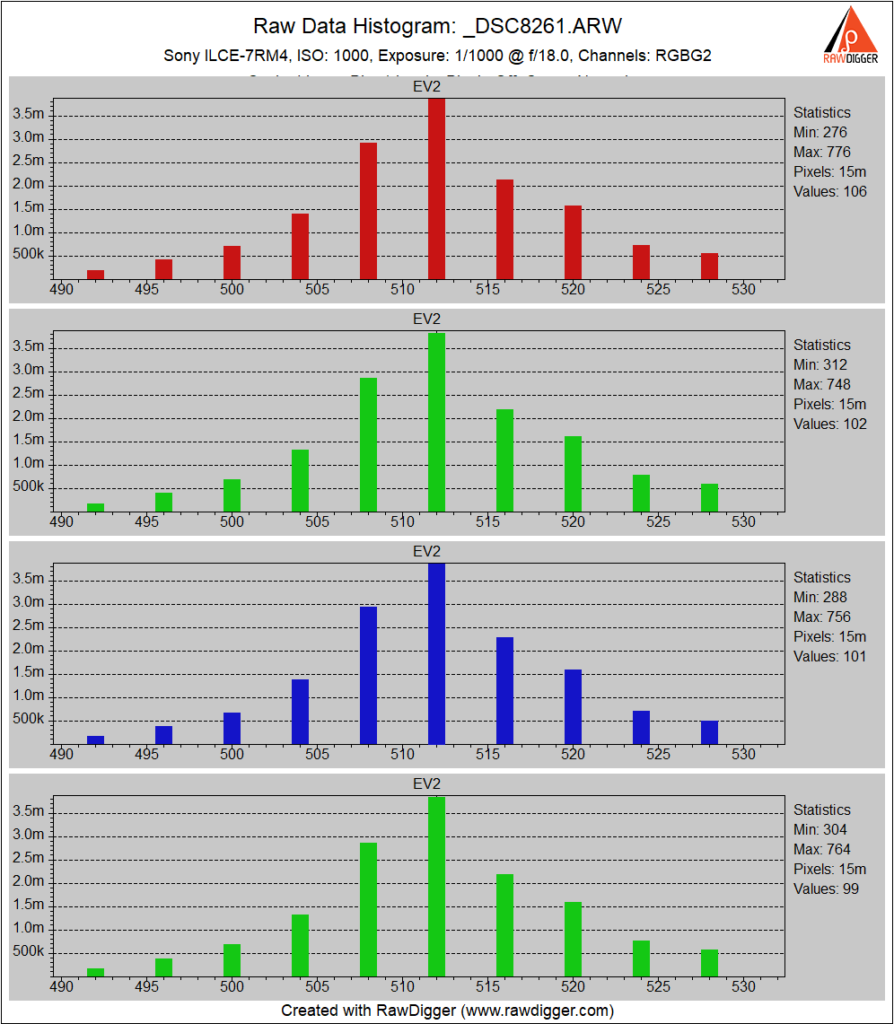 All have 12 bit precision.