This is the second in a series of posts about the Sony alpha 9 Mark II, aka the a9II. The series starts here. You can find other posts in this series by using the category list on the right, and selecting "a9II".
In the previous post, I looked at the read noise of the Sony a9II in various shutter modes, shutter timings,  and ISO settings. Now I'll look at the histograms of selected dark-field captures from that test.
We'll start at ISO 100 with the mechanical shutter in single-shot mode, uncompressed raw: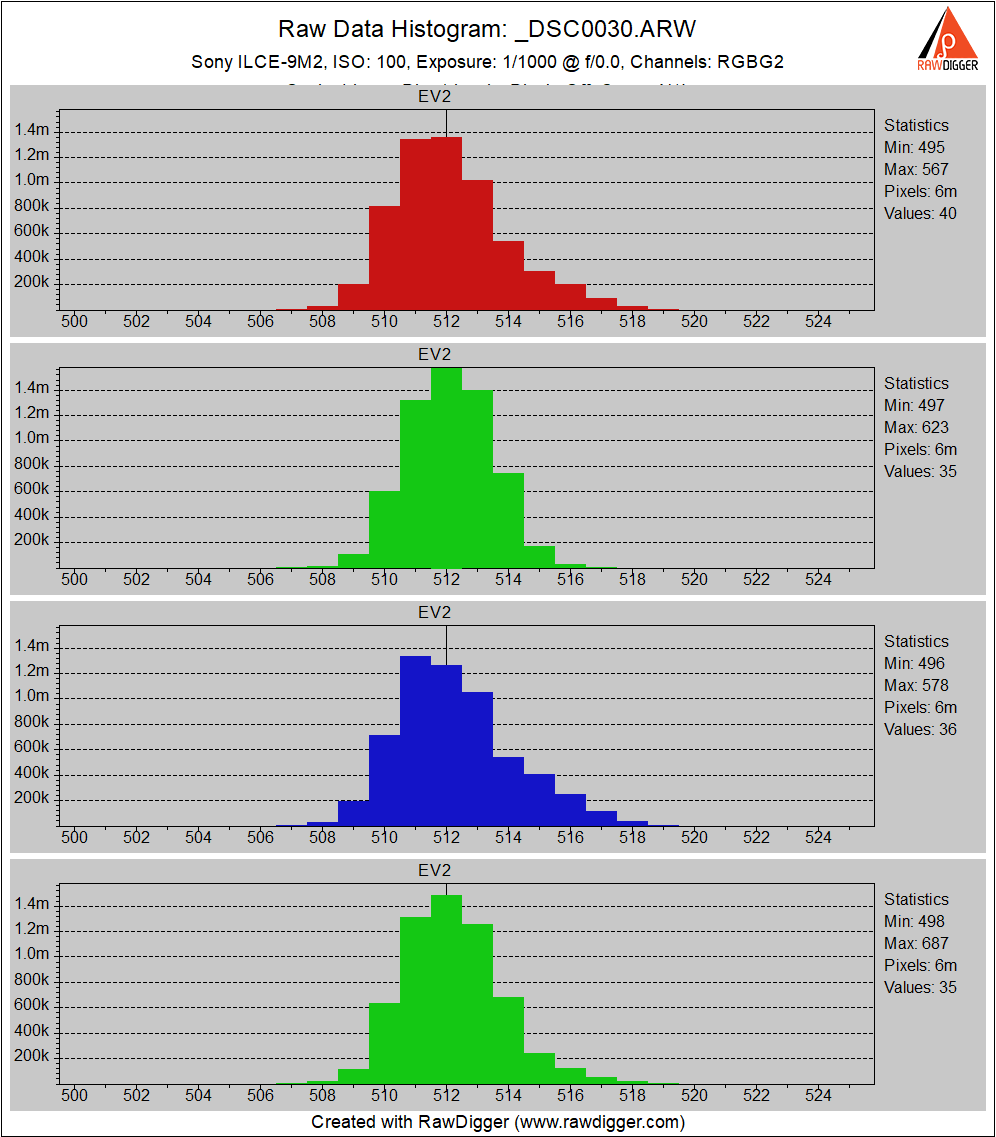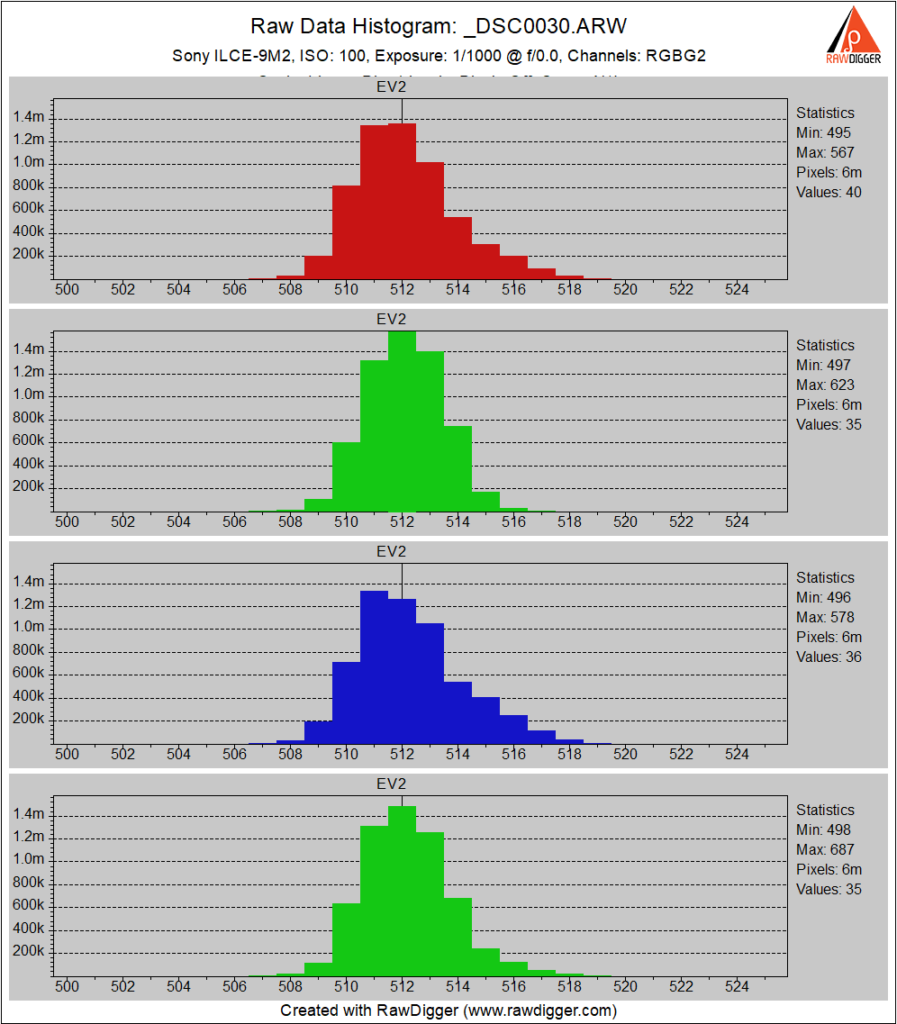 The green channels look fairly symmetric, with enough noise that 13 bits would be adequate precision.
When we switch to compressed raw and continuous shutter mode, the camera reduces the precision to 12 bits: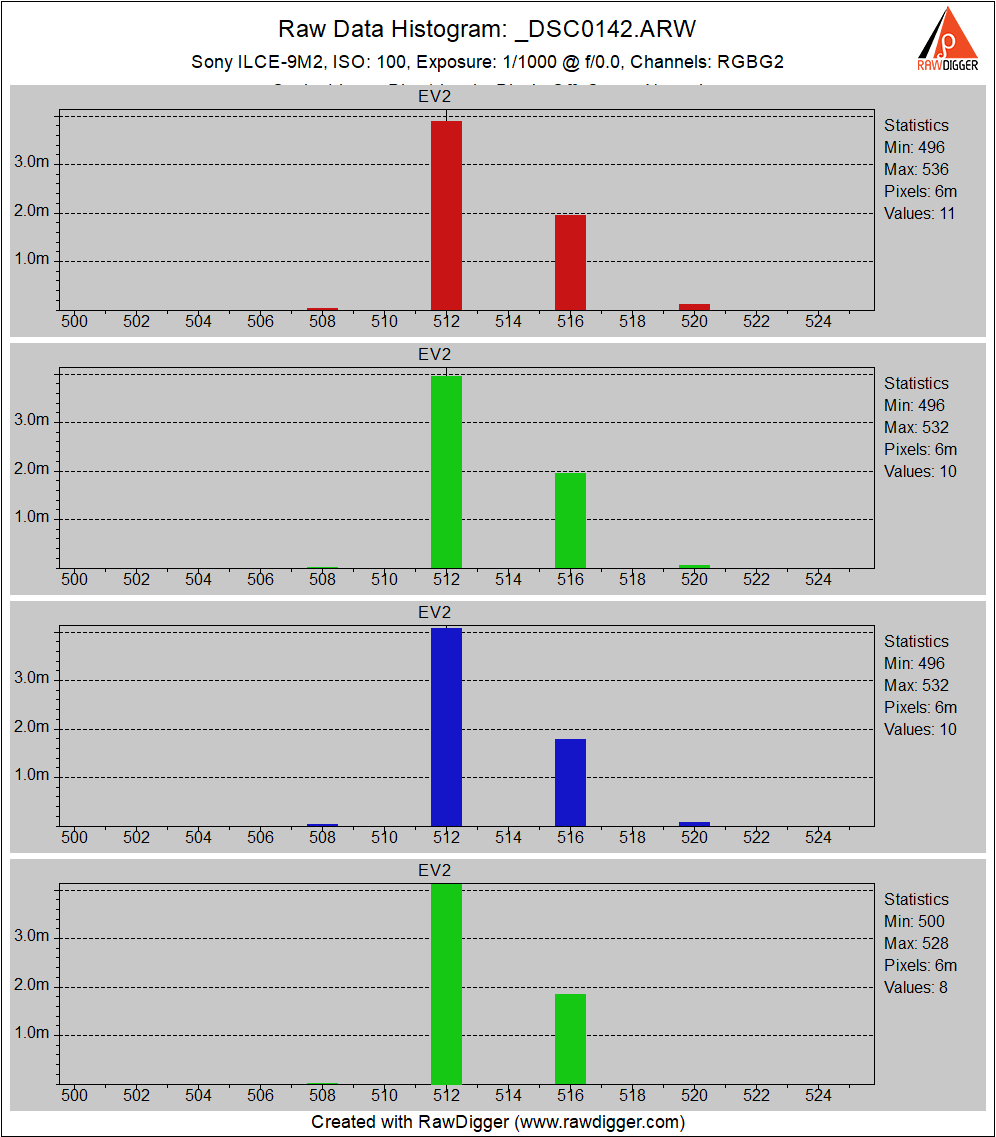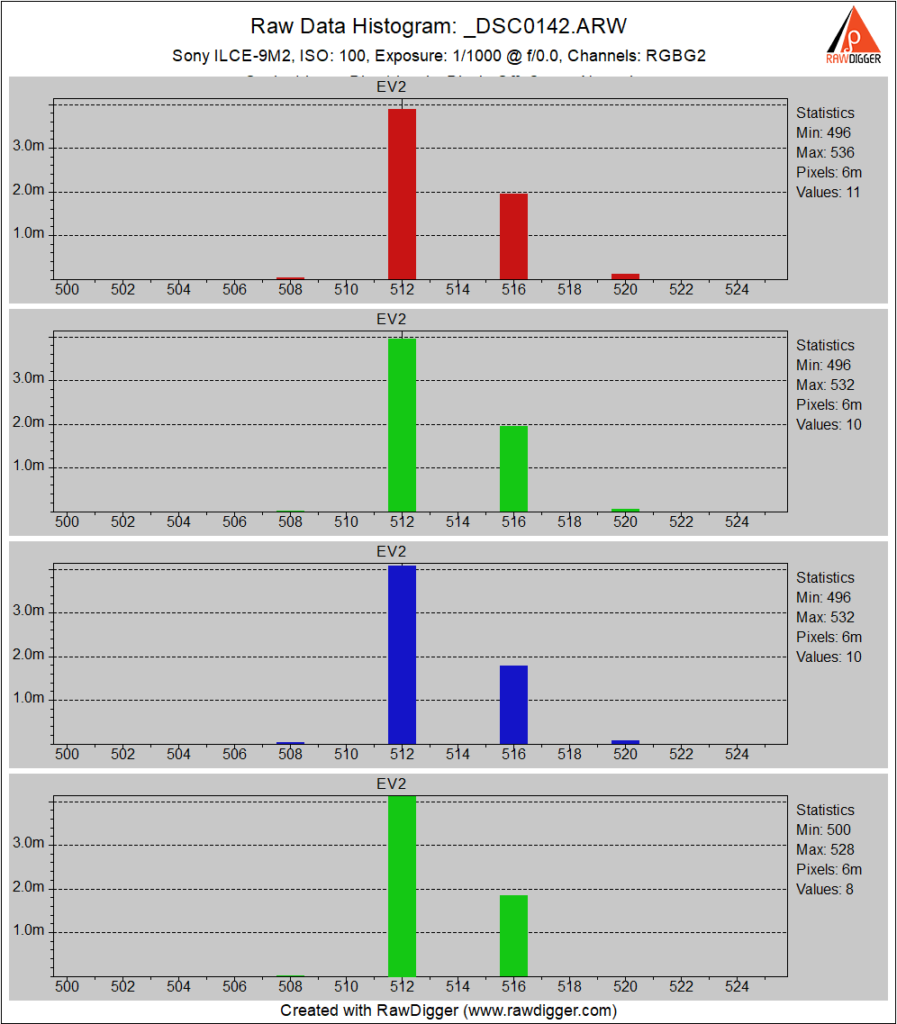 This is barely adequate for the ISO 100 read noise of the camera, but there should be no real problems from that loss of precision.
If we look at the histograms at ISO 500, which is just before the camera switches to high conversion gain, we see more noise. First in uncompressed mode: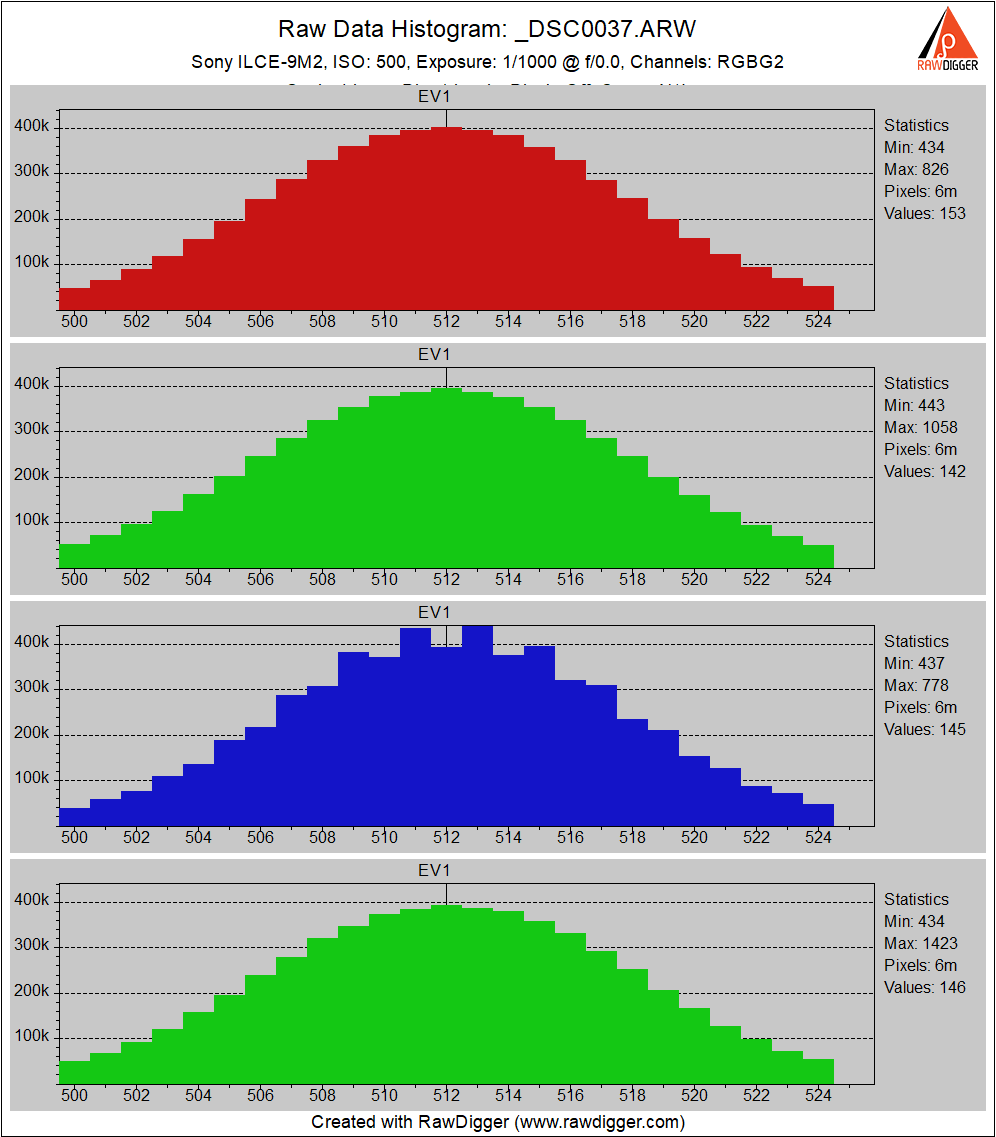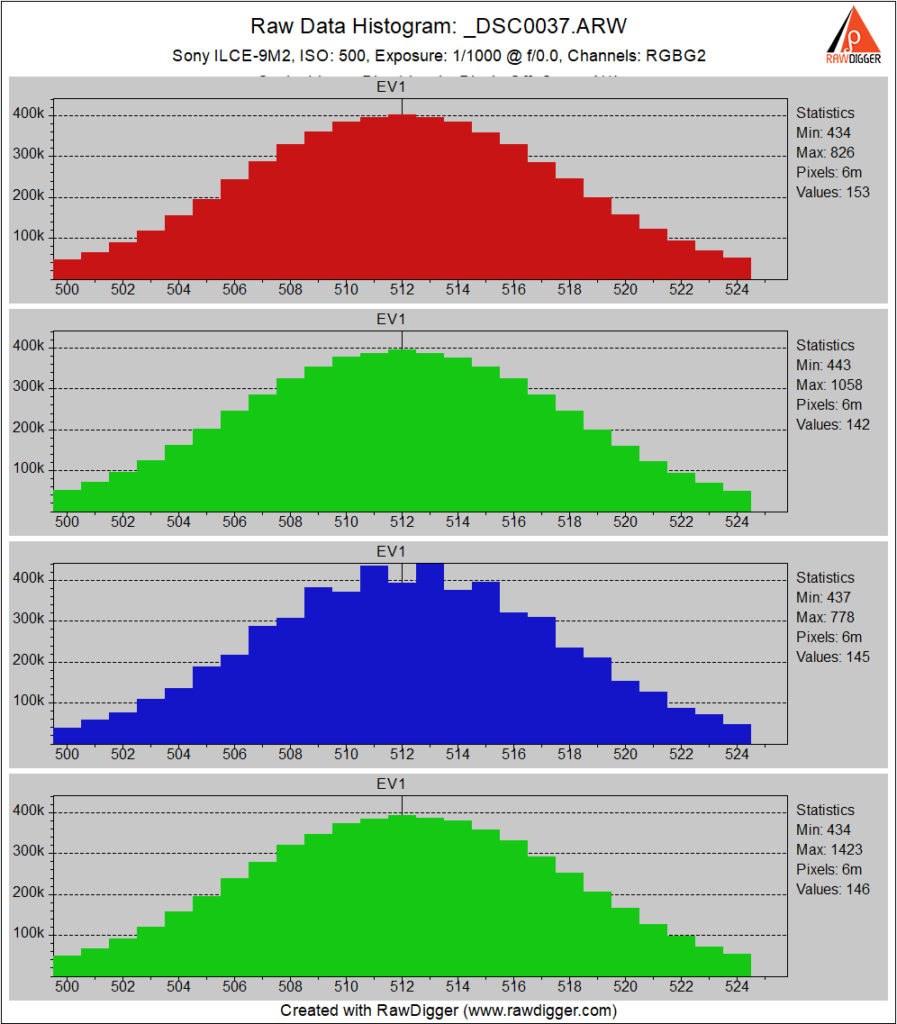 And in continuous compressed: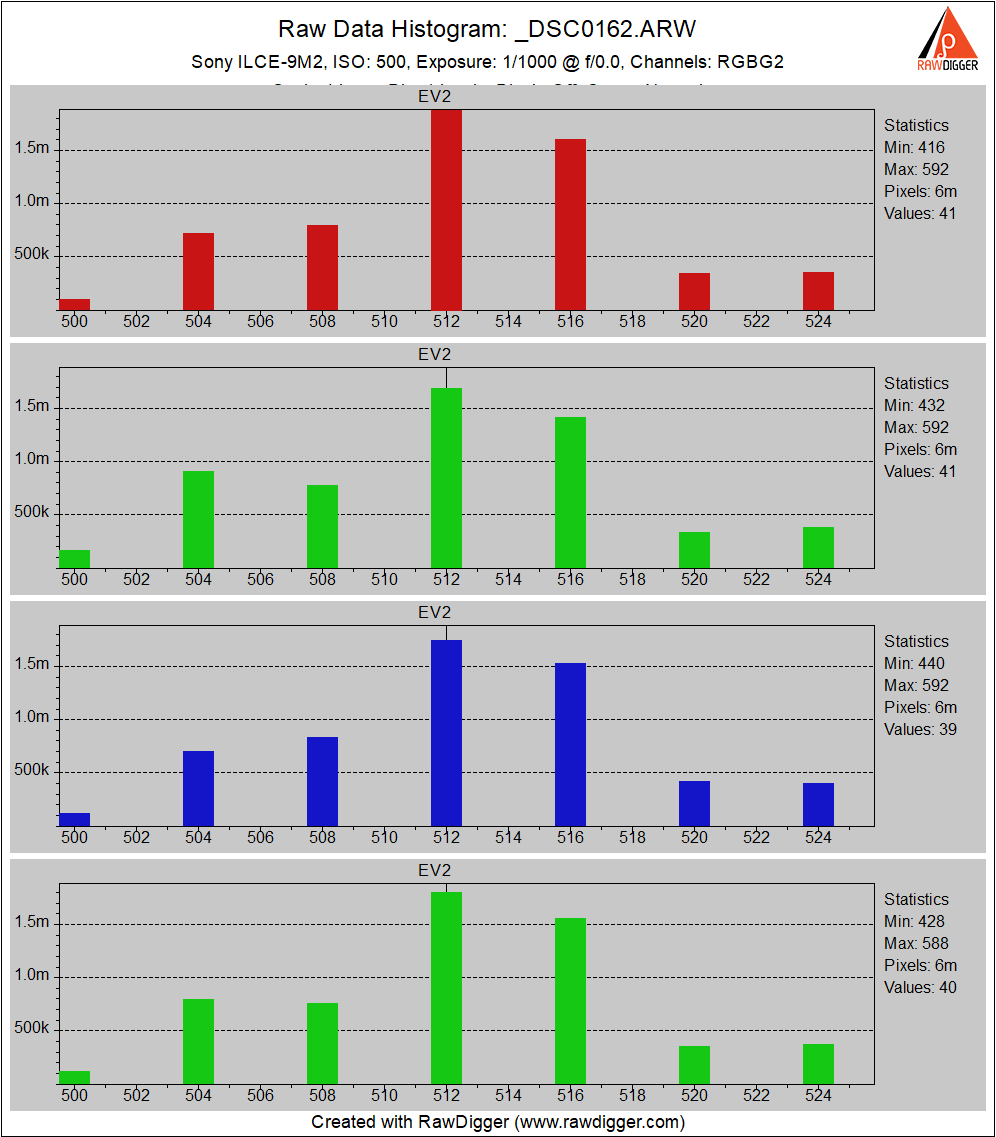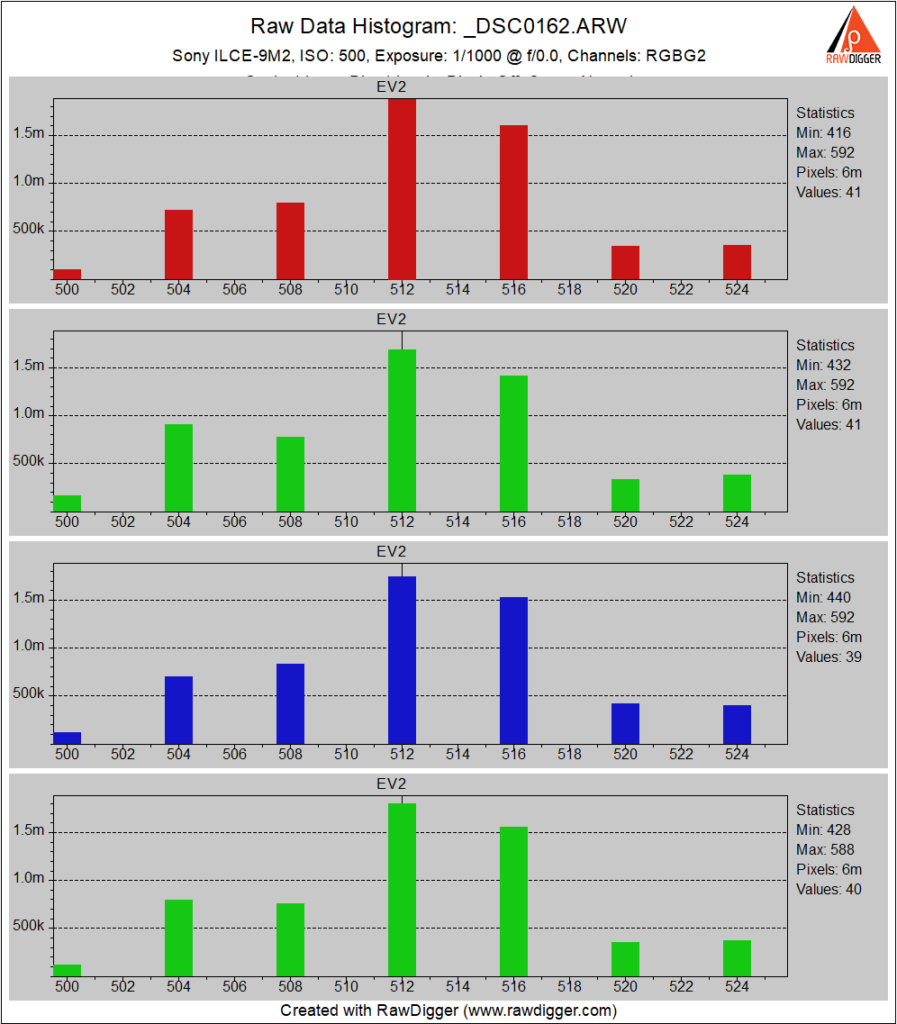 When we switch to ISO 640, the noise goes down.
Uncompressed: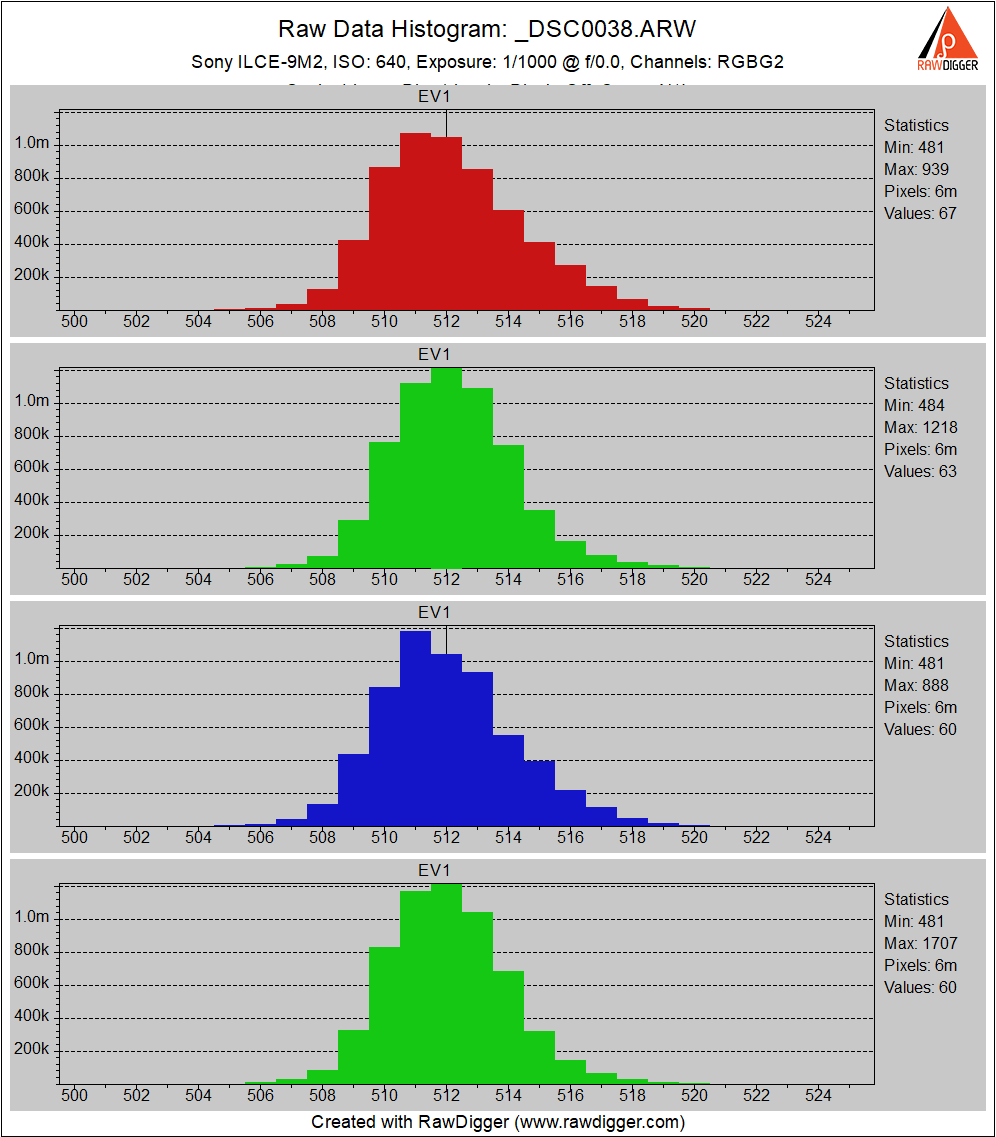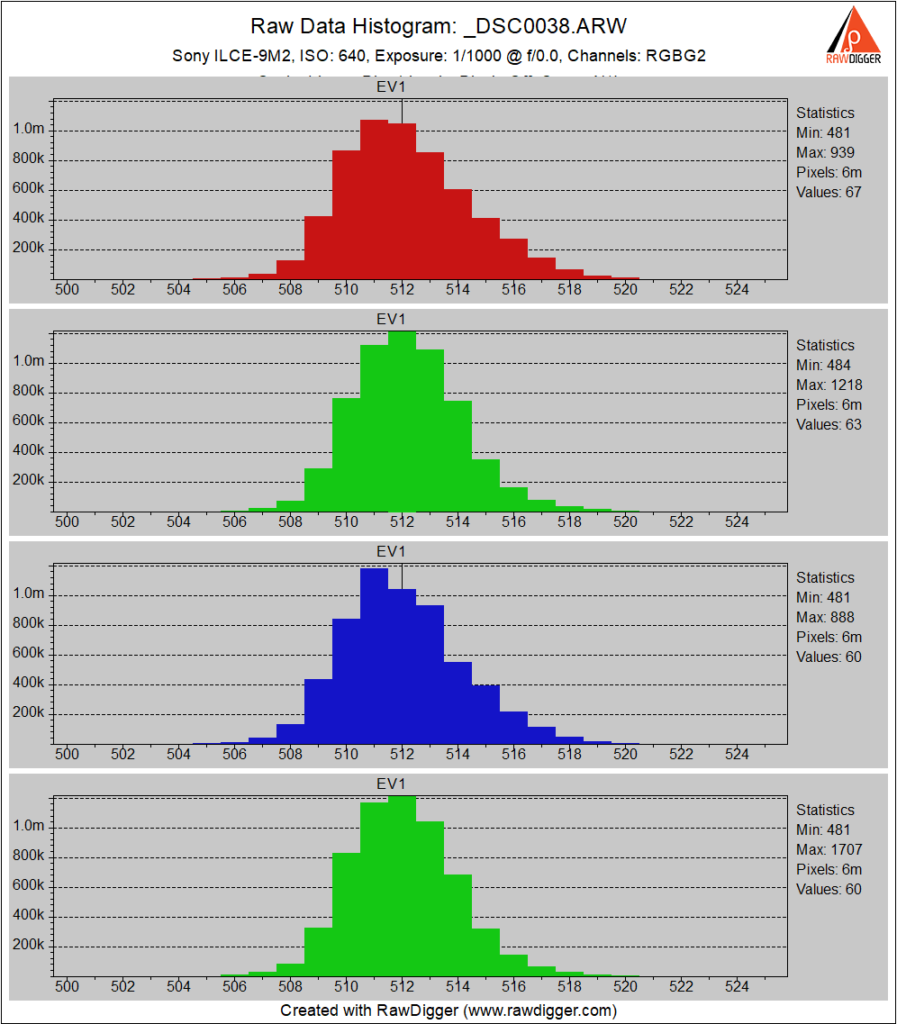 Continuous compressed: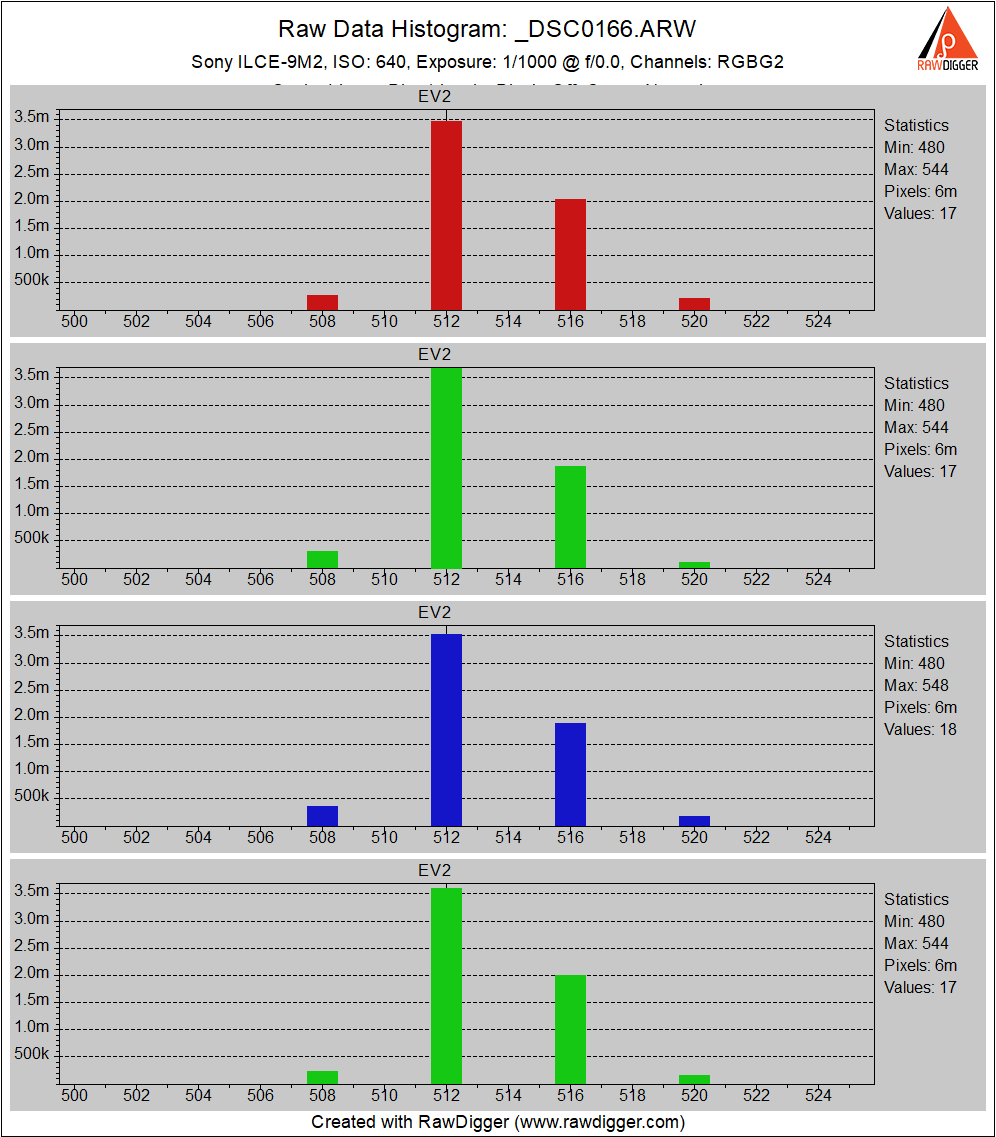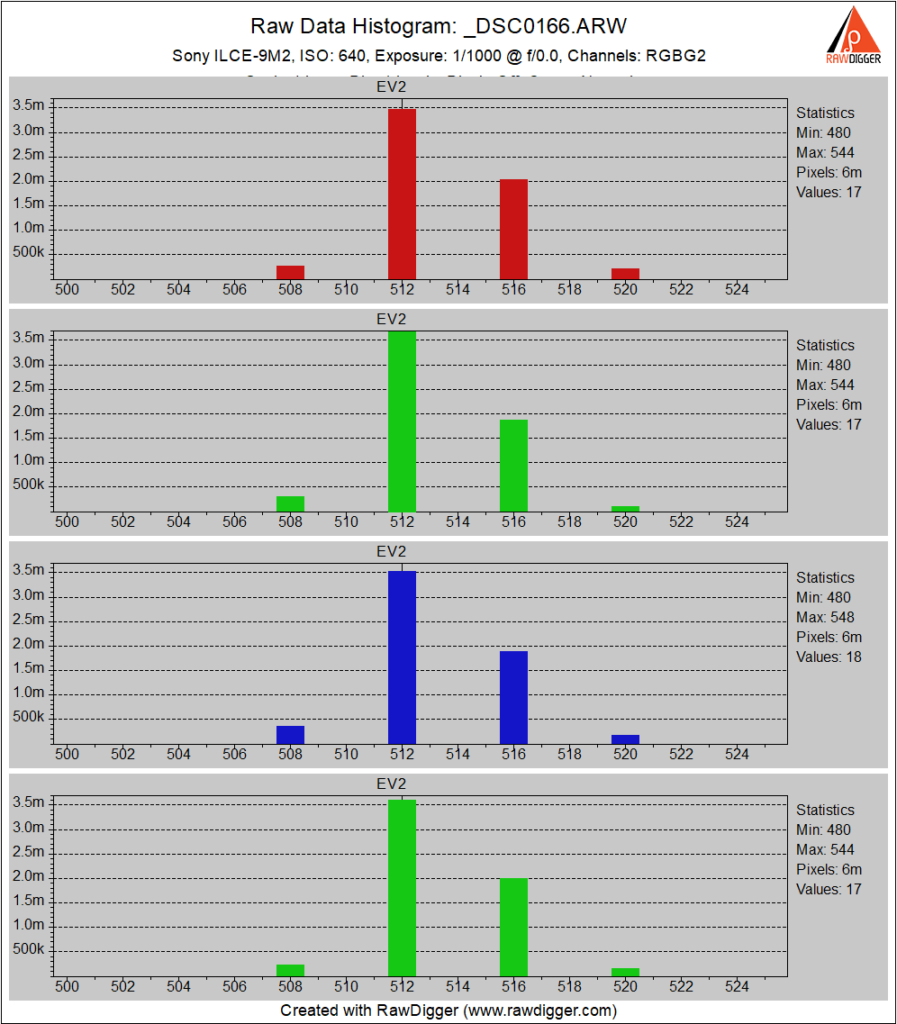 I'll ignore the continuous compressed case, and just lok at the uncompressed raw frames as we go higher in ISO setting.
At ISO 5000, we begin to get some combing in the blue channel, likely due to PDAF pixel processing: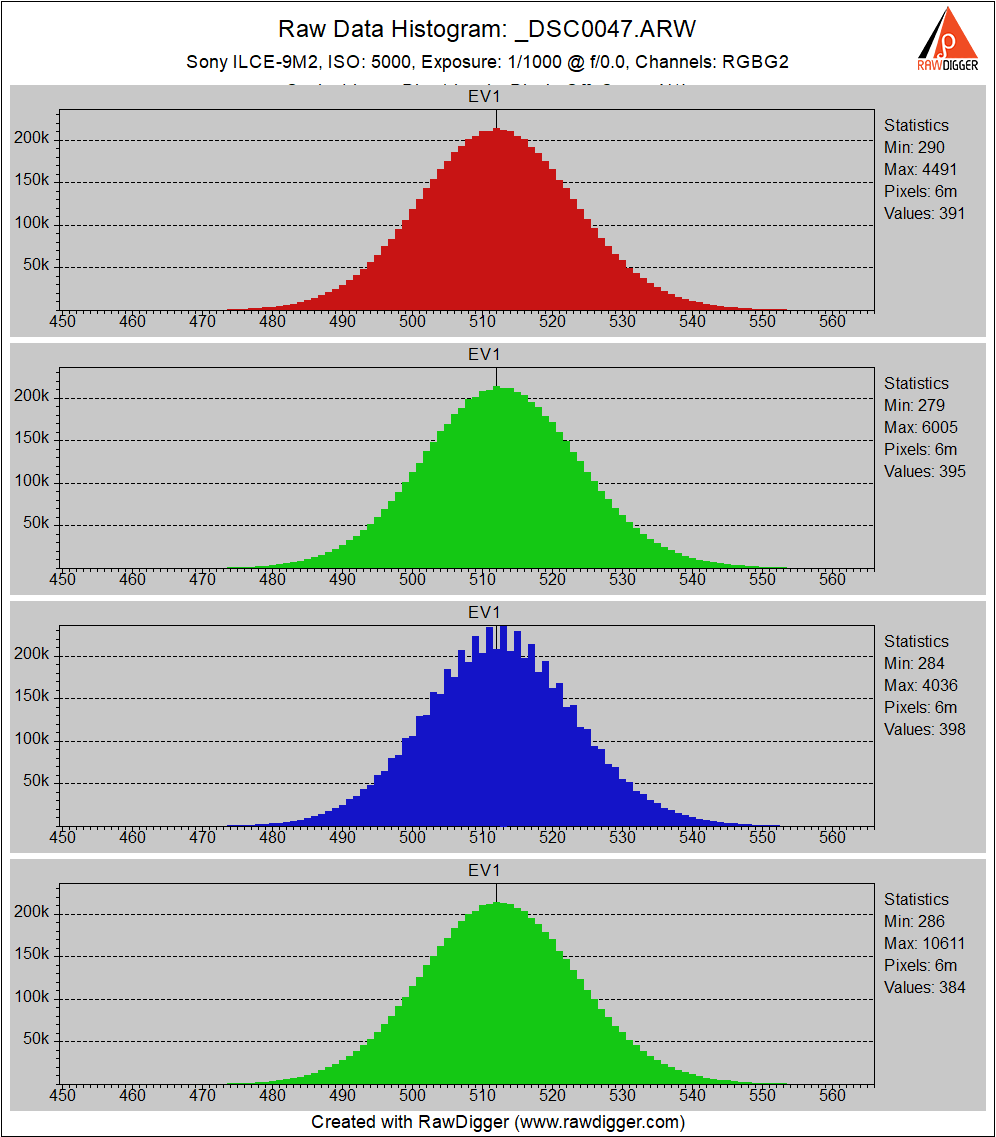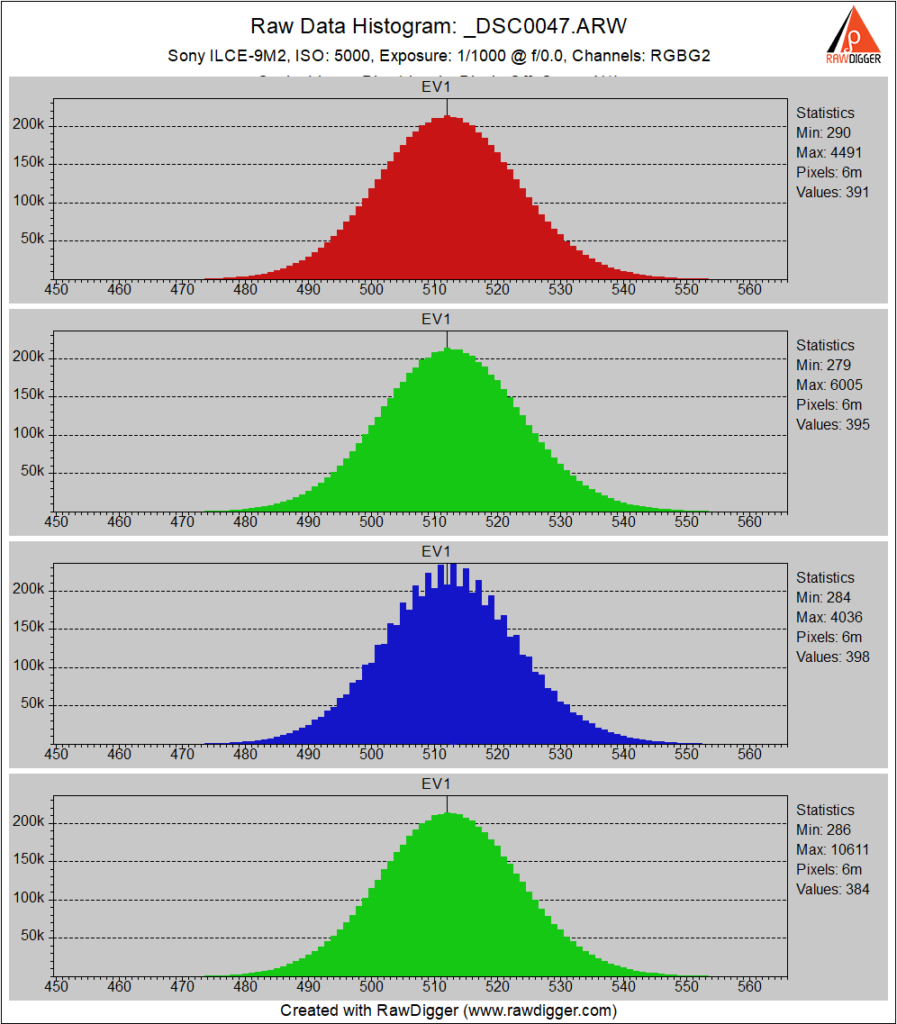 At ISO 25600, dropouts due to scaling are visible: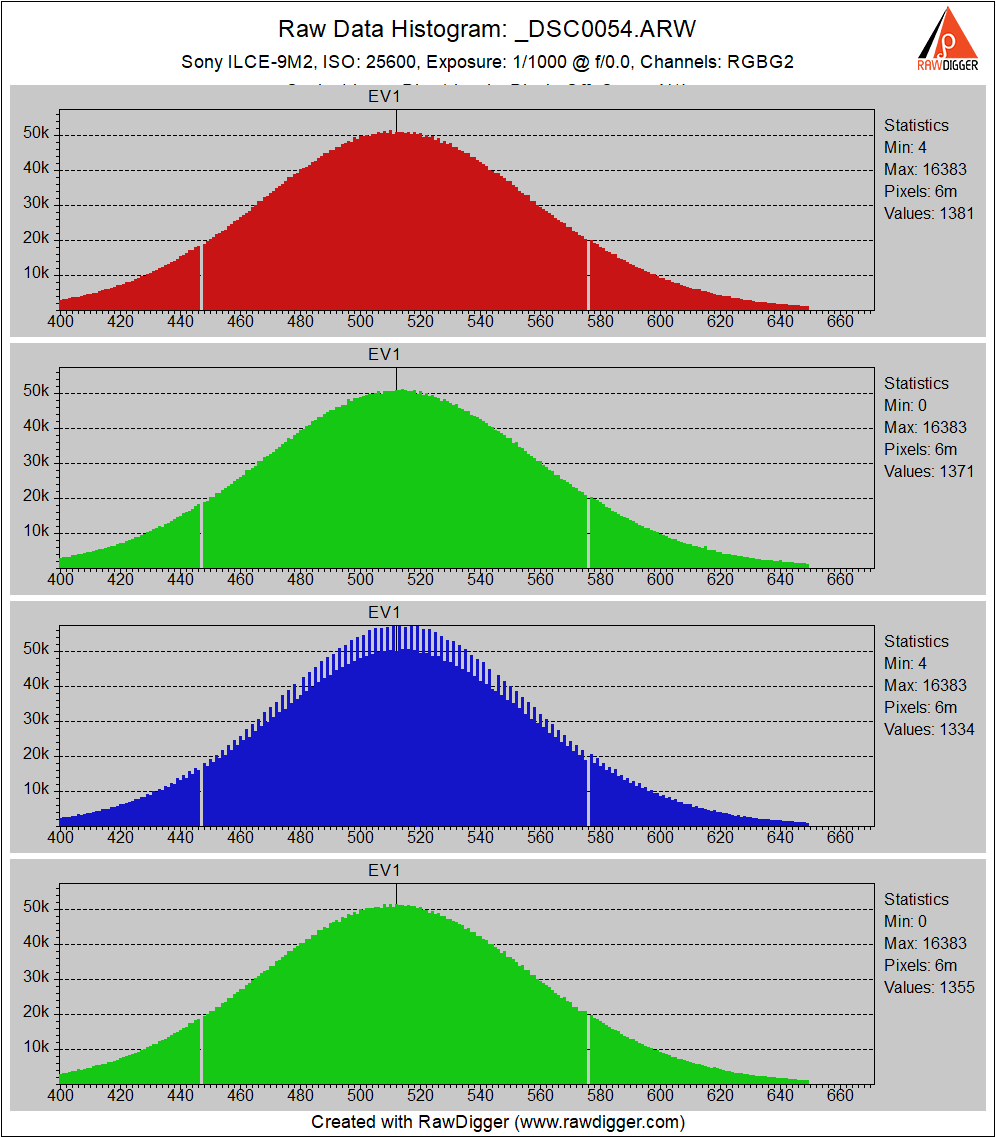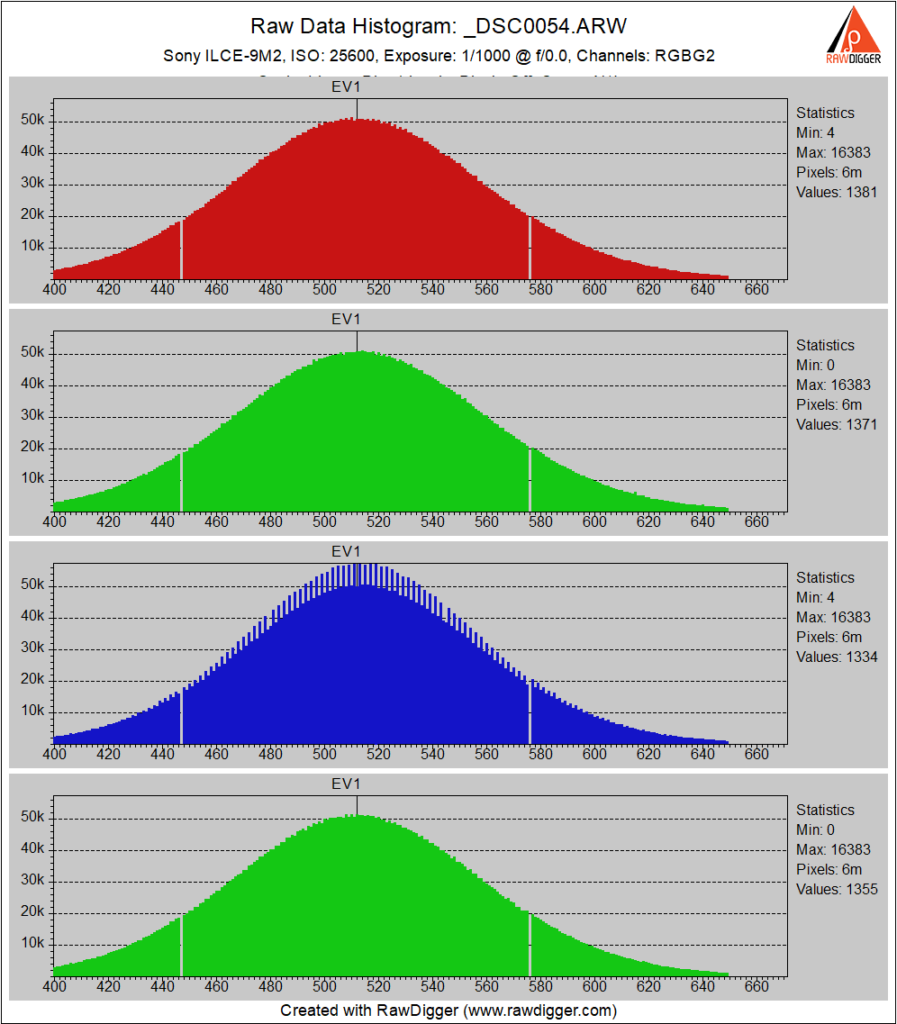 The scaling is more evident as the ISO goes up and we have to expand the z-axis of the histogram to get most of it all in. Note that there is some filing in of the gaps in all channels, but mostly in the blue one, probably due to digital signal processing that is taking place after the scaling.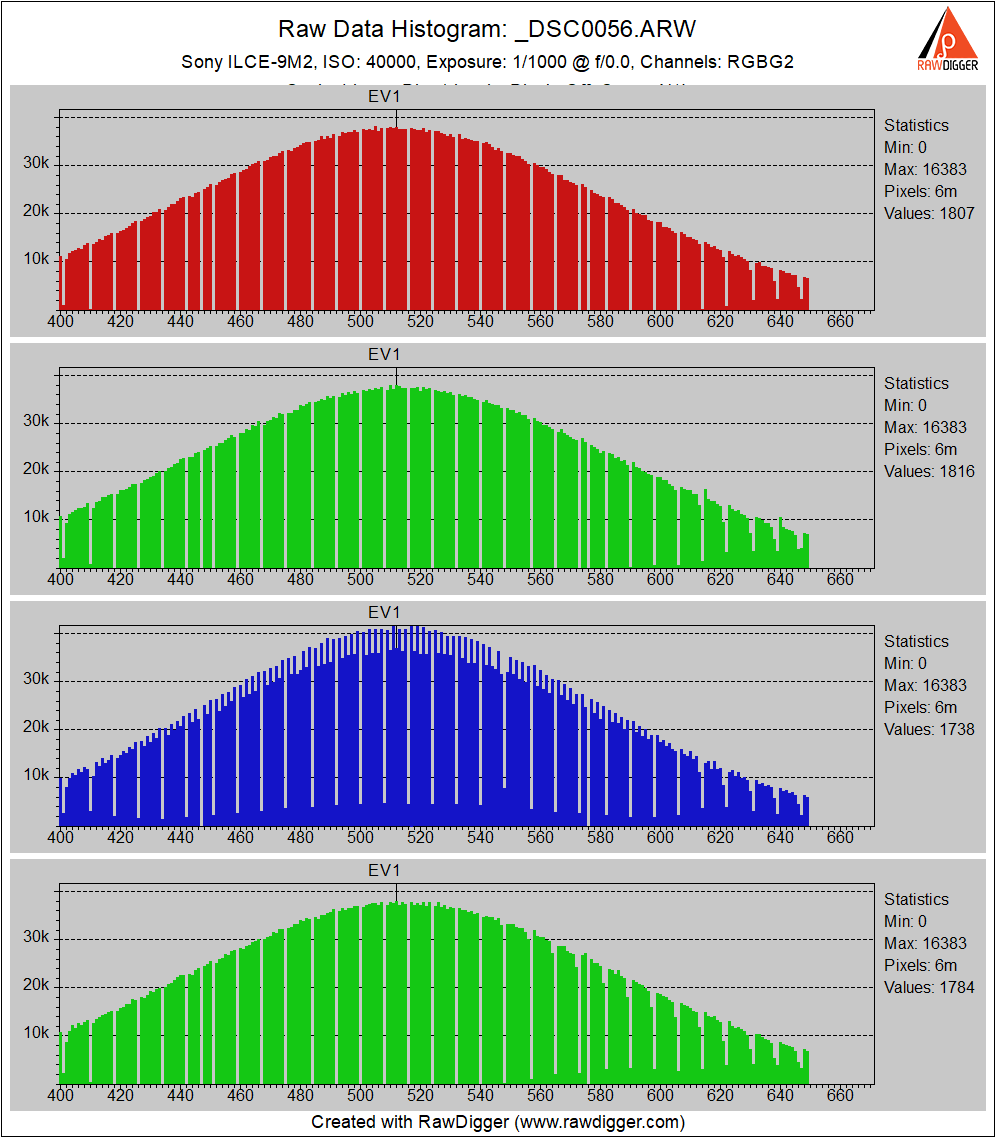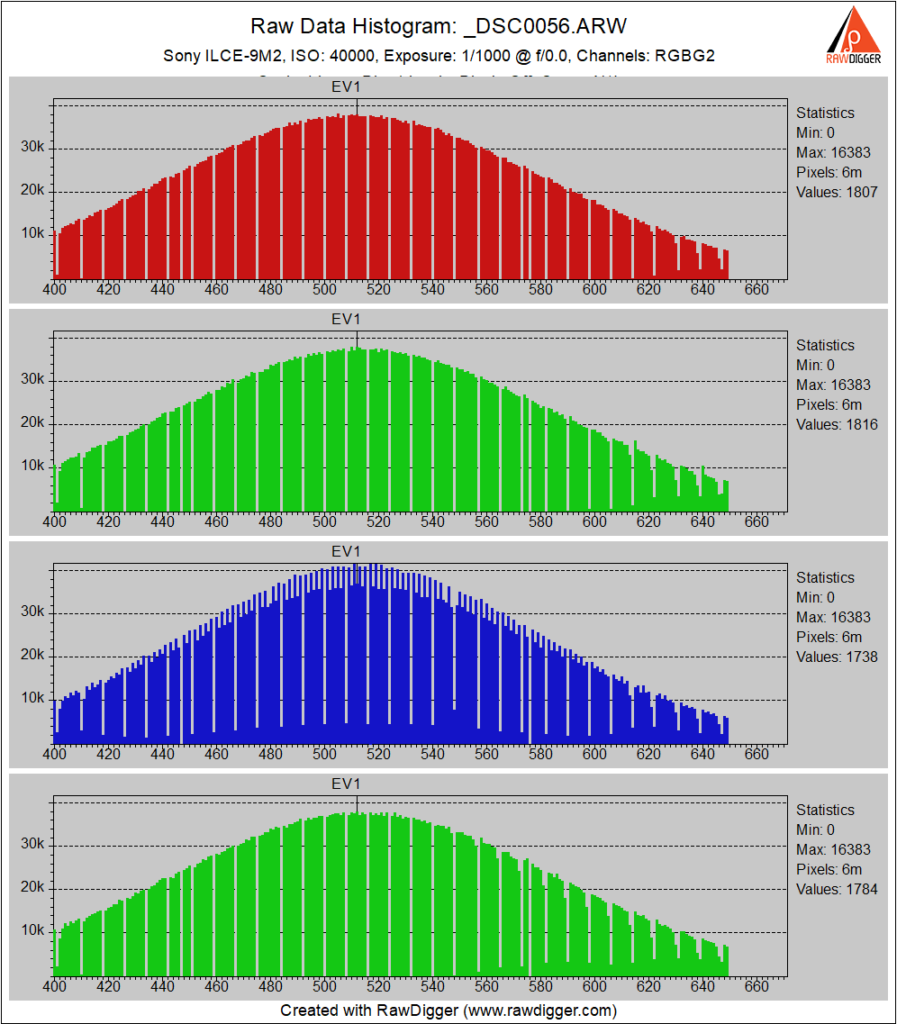 In general, I consider this good performance. I am please to see the absence of a lot of digital gain as the ISO settings climb to their upper reaches.