This is the fifth post in a series of Nikon D850 tests. The series starts here.
I made a series of dark-field exposures at ISO 1000 at all the timed shutter speeds that the D850 supports, with LENR off. I measured the rms read noise in counts (data numbers, if you prefer) in a 400×400 pixel central square. The result looks like this: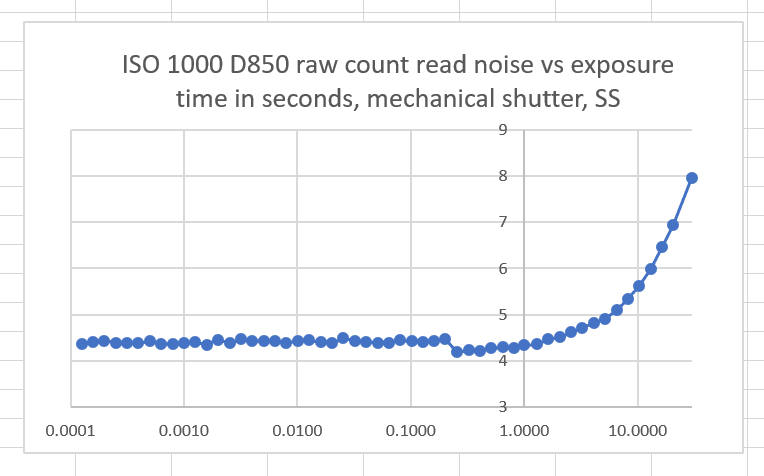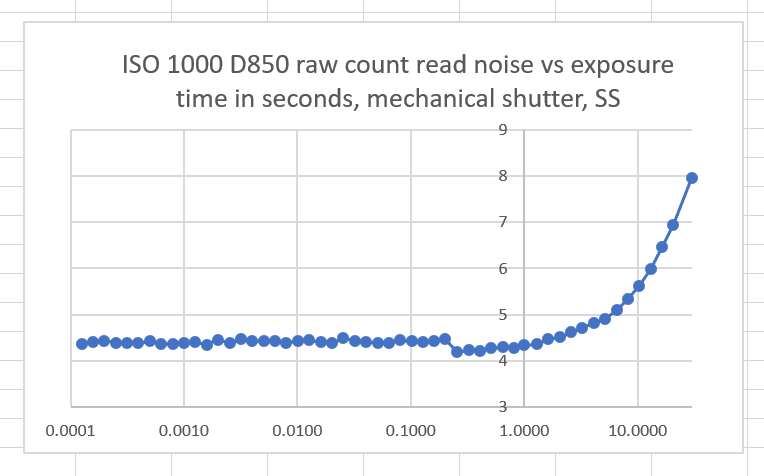 Between 1/4 and 1/5 second, the read noise drops. That usually indicates raw cooking. I looked at the frequency characteristics of the raw noise over the whole frame of the 1/4 second and 1/5 second images.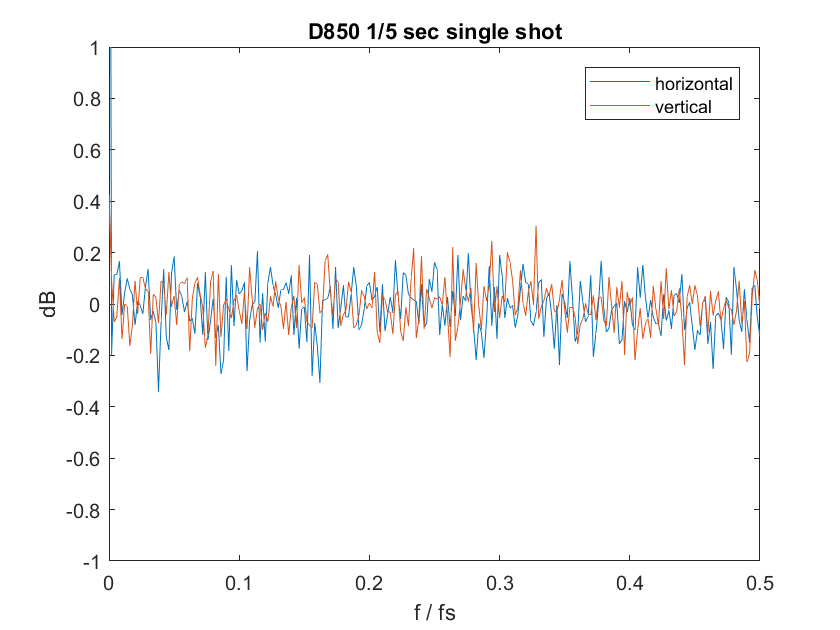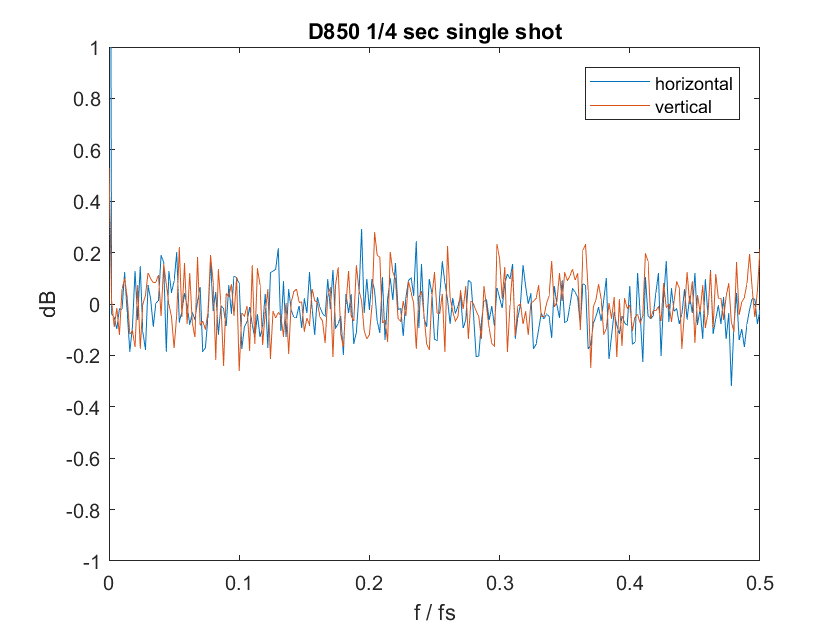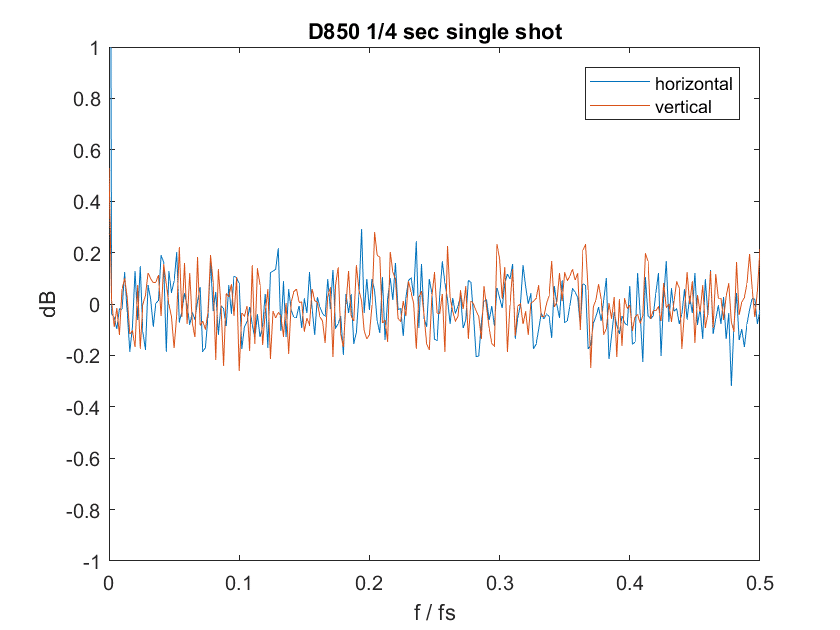 Both of those look white, so whatever Nikon is doing, it's not low-pass filtering.
Let's check 30 seconds just to make sure.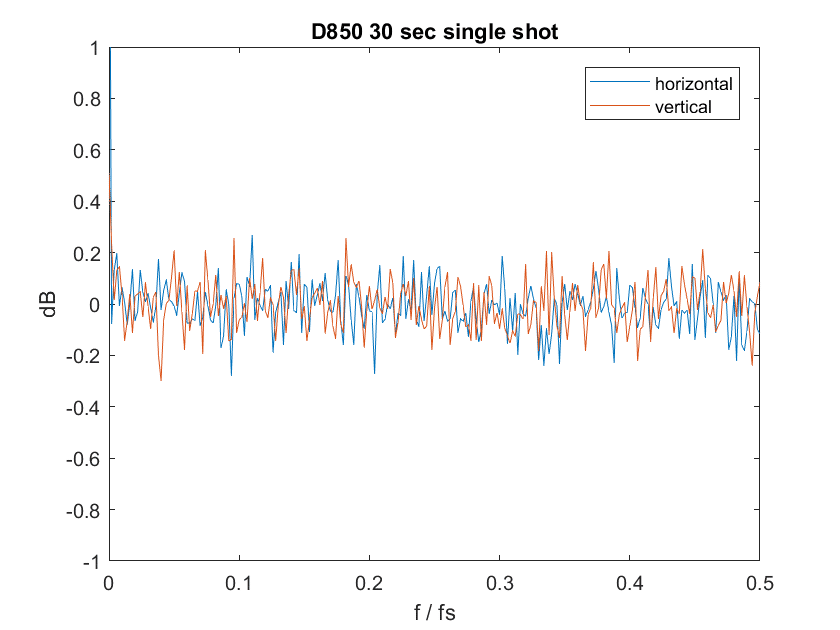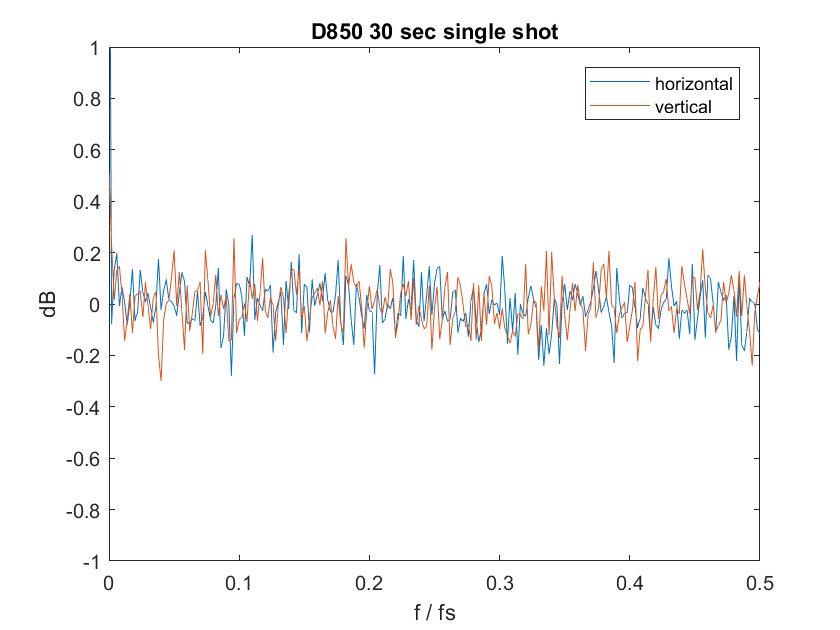 No filtering there, either.
Now let's look at the full frame histograms of the 1/5 second and 1/4 second images: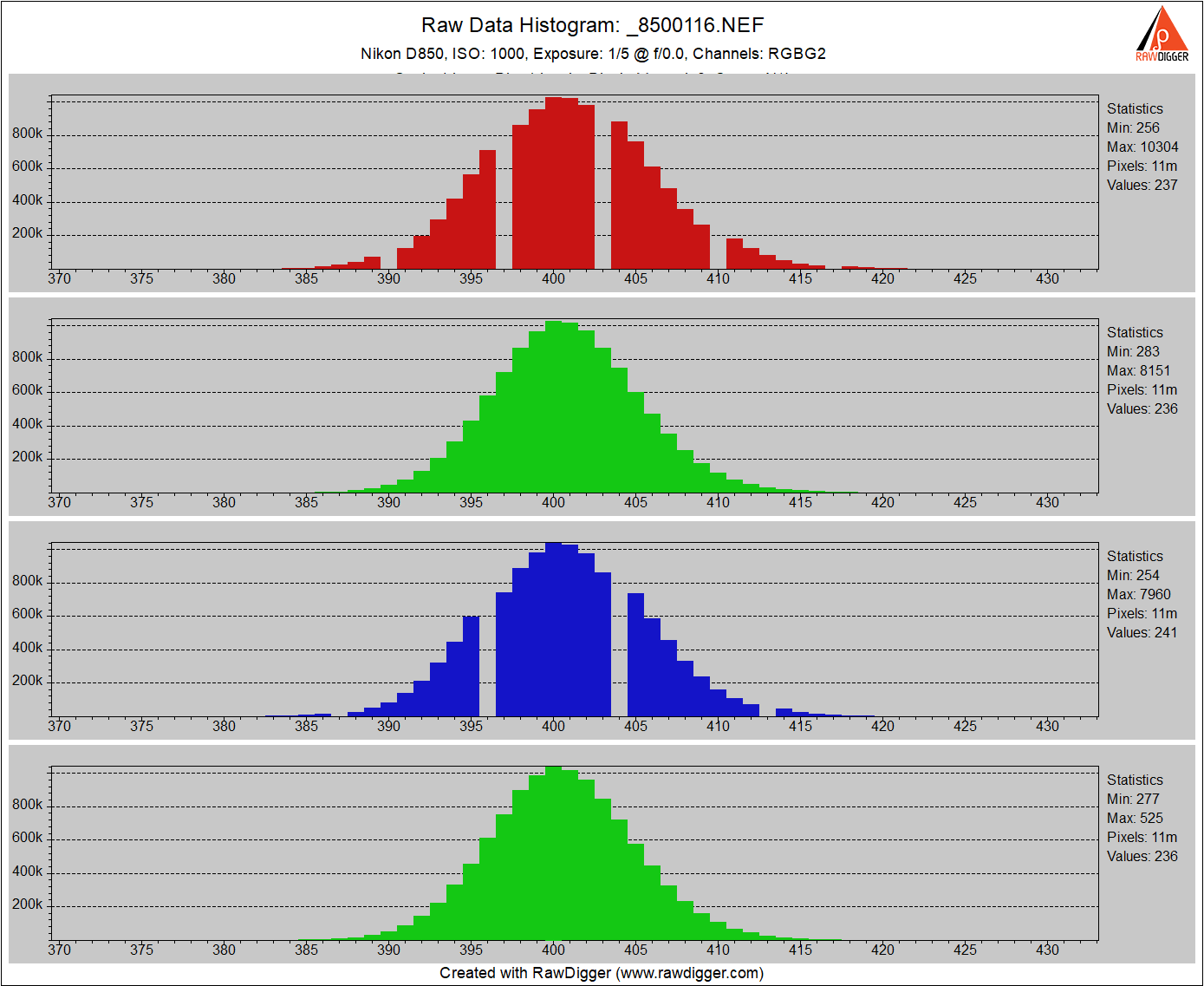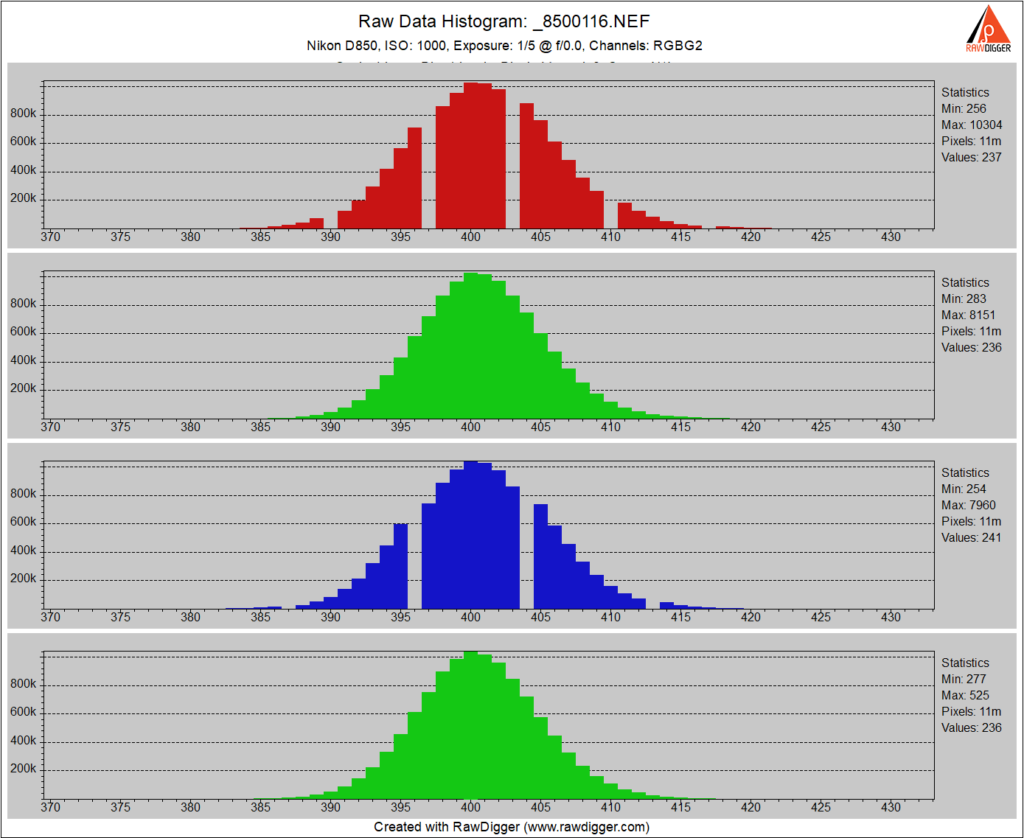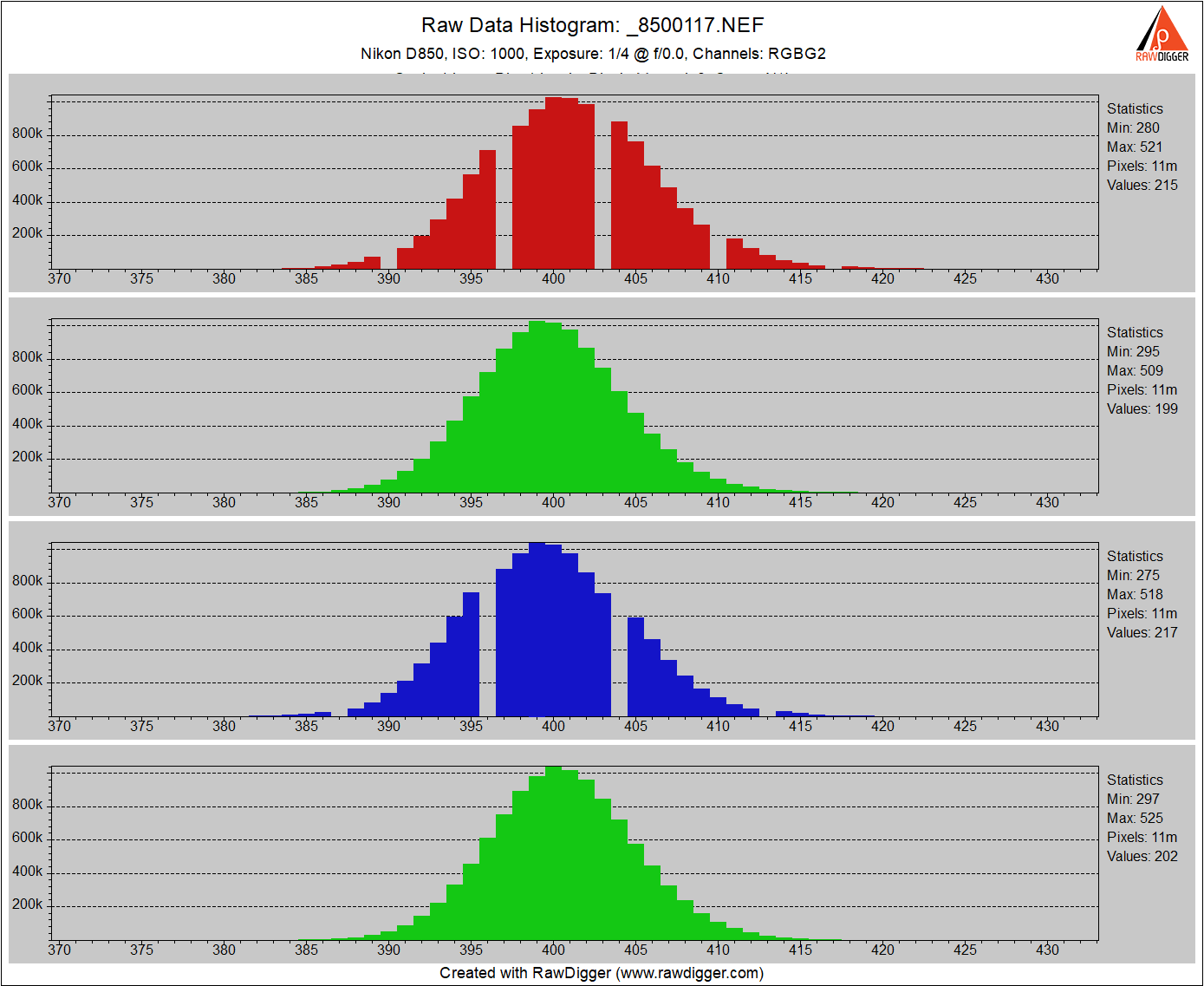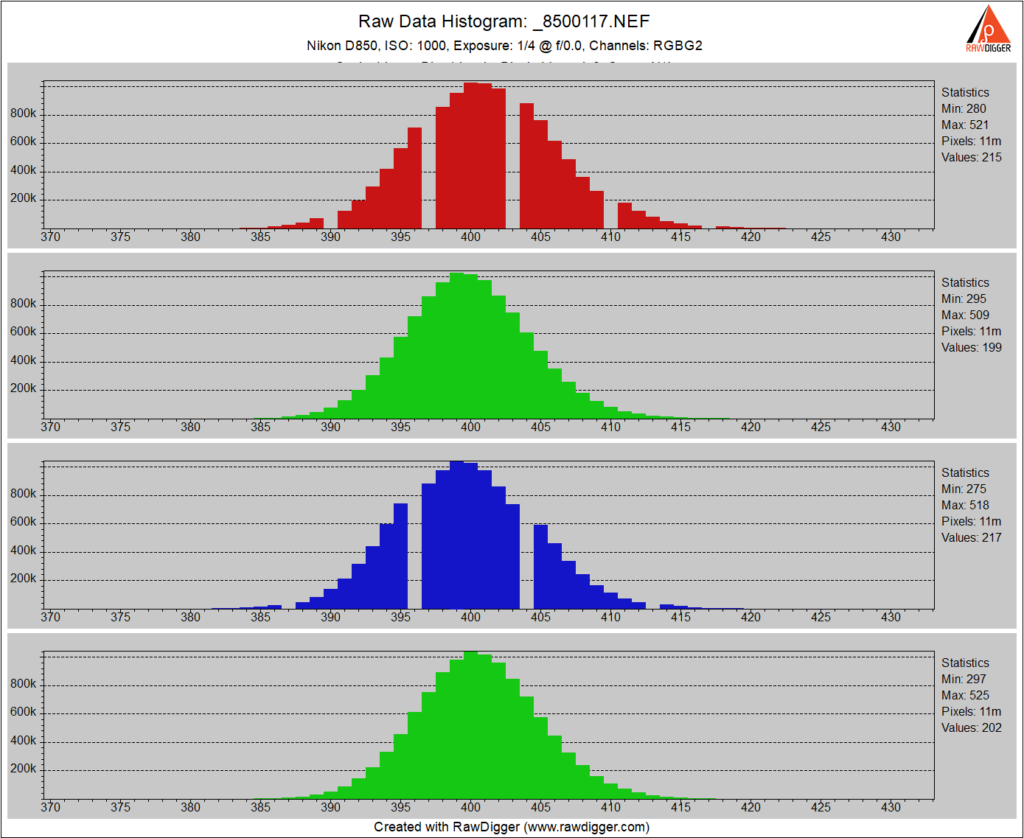 There is a little shift in the mean values, but nothing stands out.
I'm not sure what Nikon is doing at 1/4 second and slower to reduce noise.