This is the tenth post in a series of tests of the Fujifilm GFX 100, Mark II. You can find all the posts in this series by going to the Categories pane in the right hand panel and clicking on "GFX 100 II".
Ever since I noticed the kink in the EDR vs ISO curves for the GFX 100 II I've been trying to figure out what's causing it.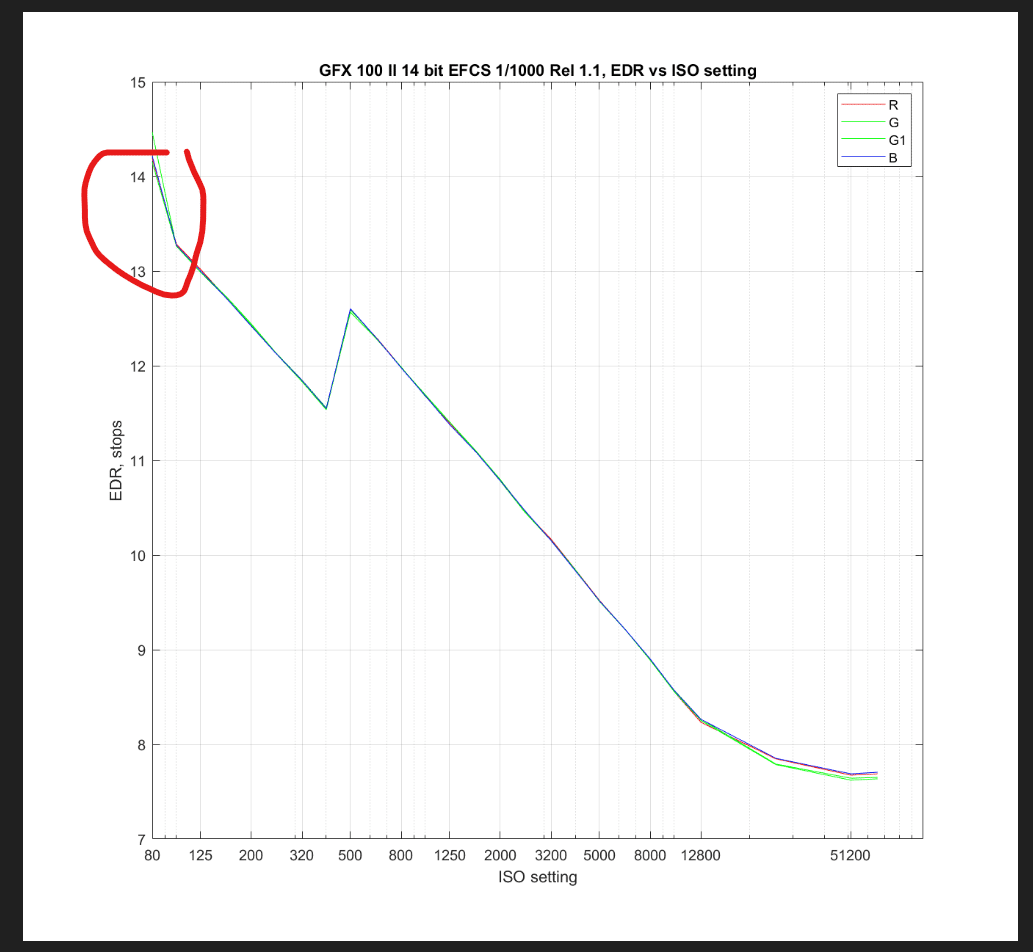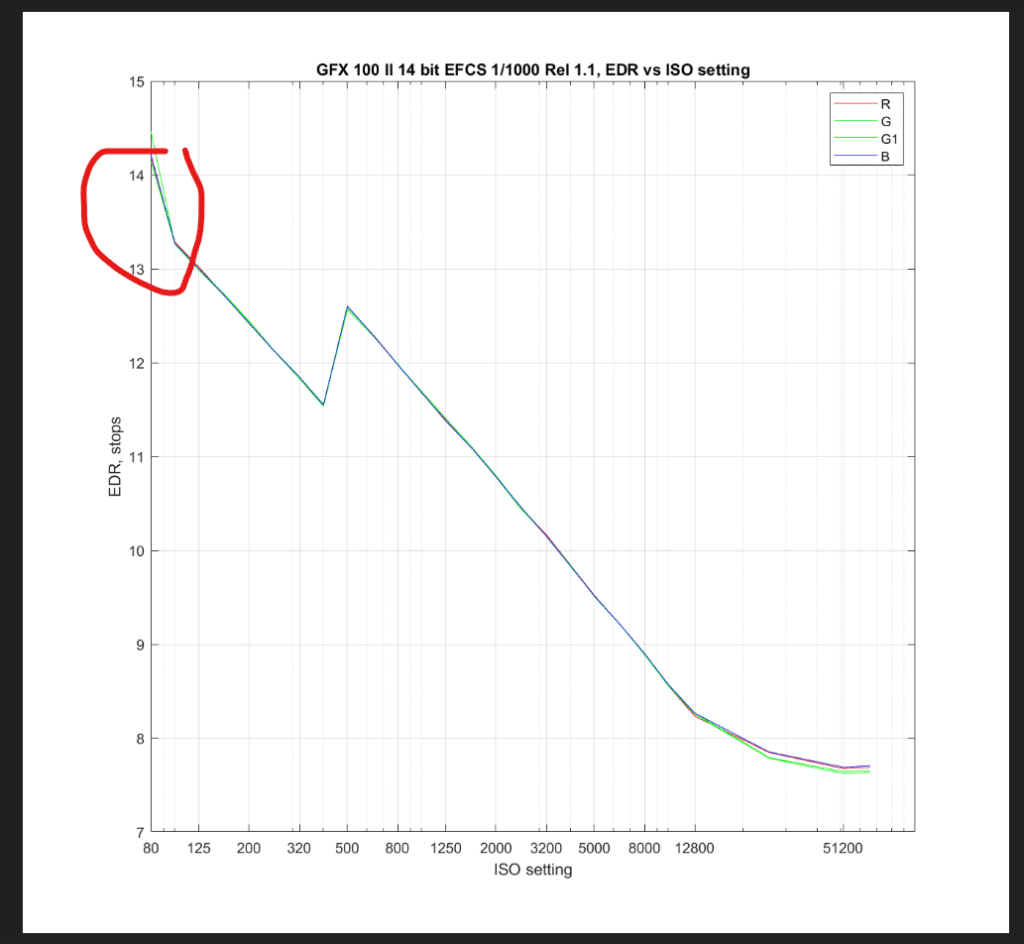 It occurred to me that Fuji might be cutting the gain ratio from ISO 100 to ISO 80 by more than a third of a stop. So I made a series of images of the same scene (with no lens on the camera) at a fixed shutter speed and the ISO settings from 80 through 250. Then I looked at the ratio of the raw values in a crop of about 50% of the image area over the ISO setting. In theory, these should yield a constant.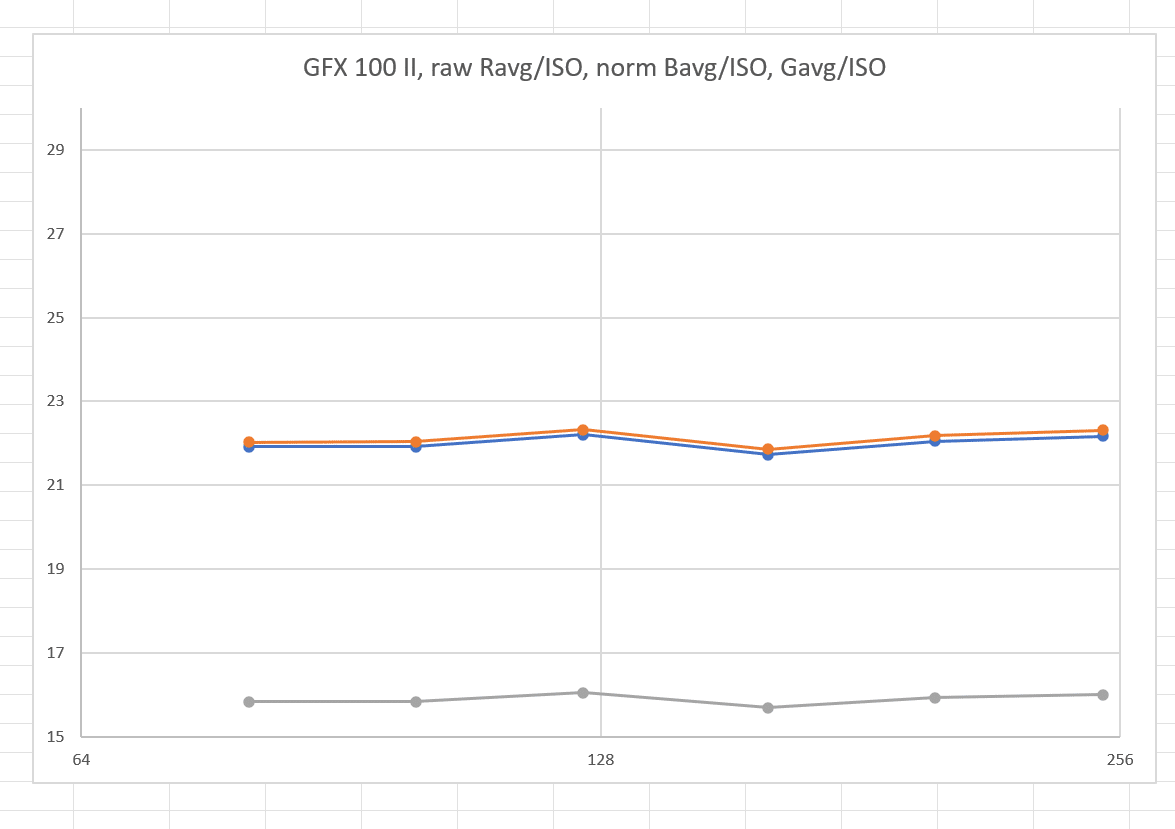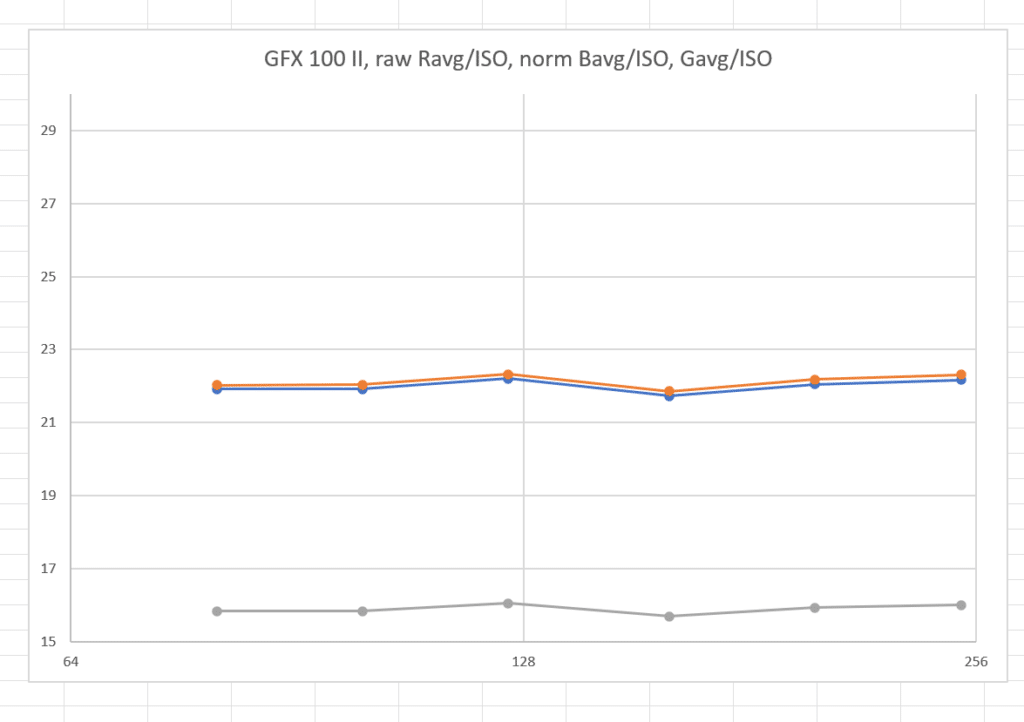 Well, that's not it. I'll keep looking.