This is the ninth post in a series of tests of the Fujifilm GFX 100, Mark II. You can find all the posts in this series by going to the Categories pane in the right hand panel and clicking on "GFX 100 II".
Selecting continuous high (CH) drive mode reduces the EDR. Selecting continuous low does not.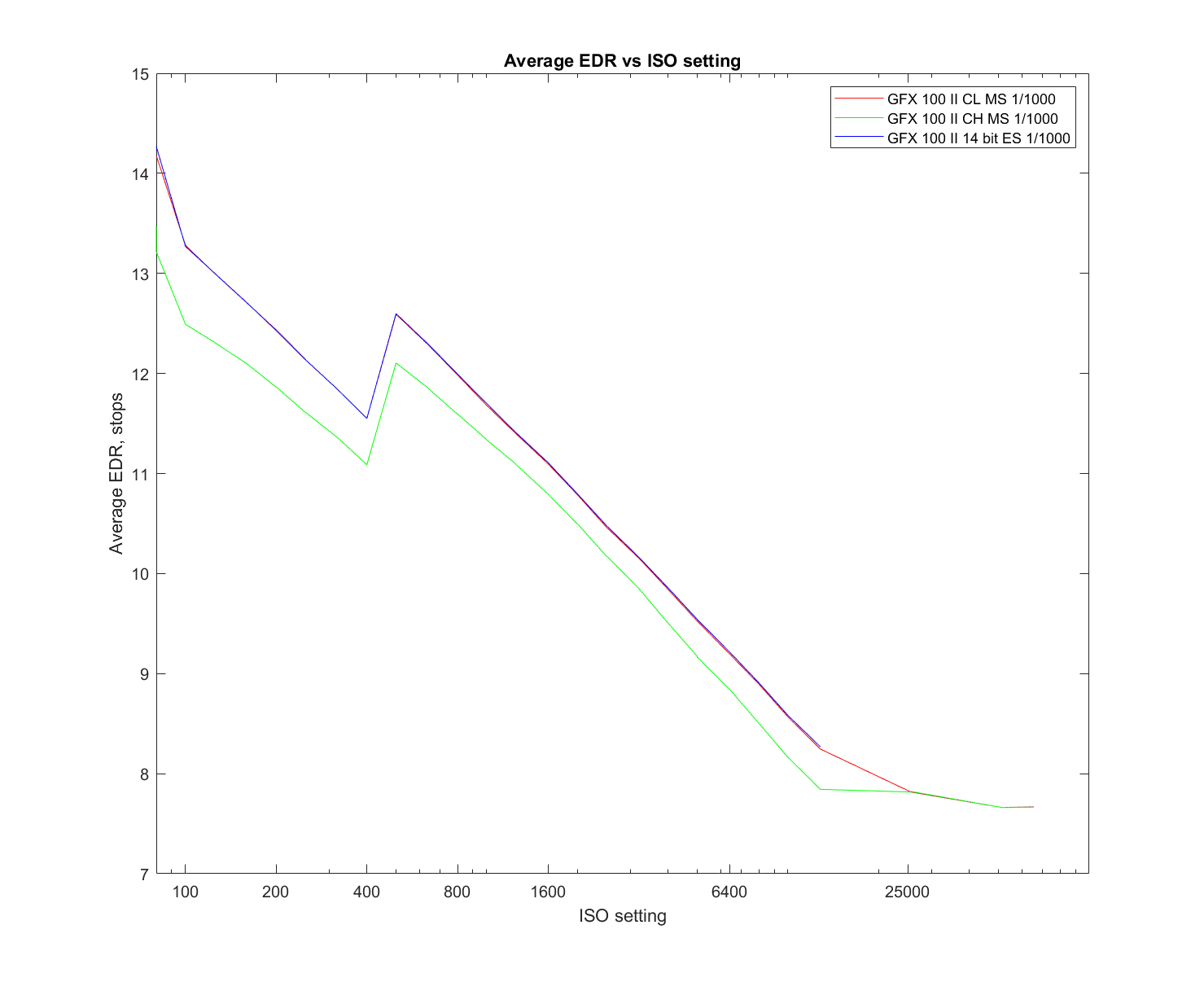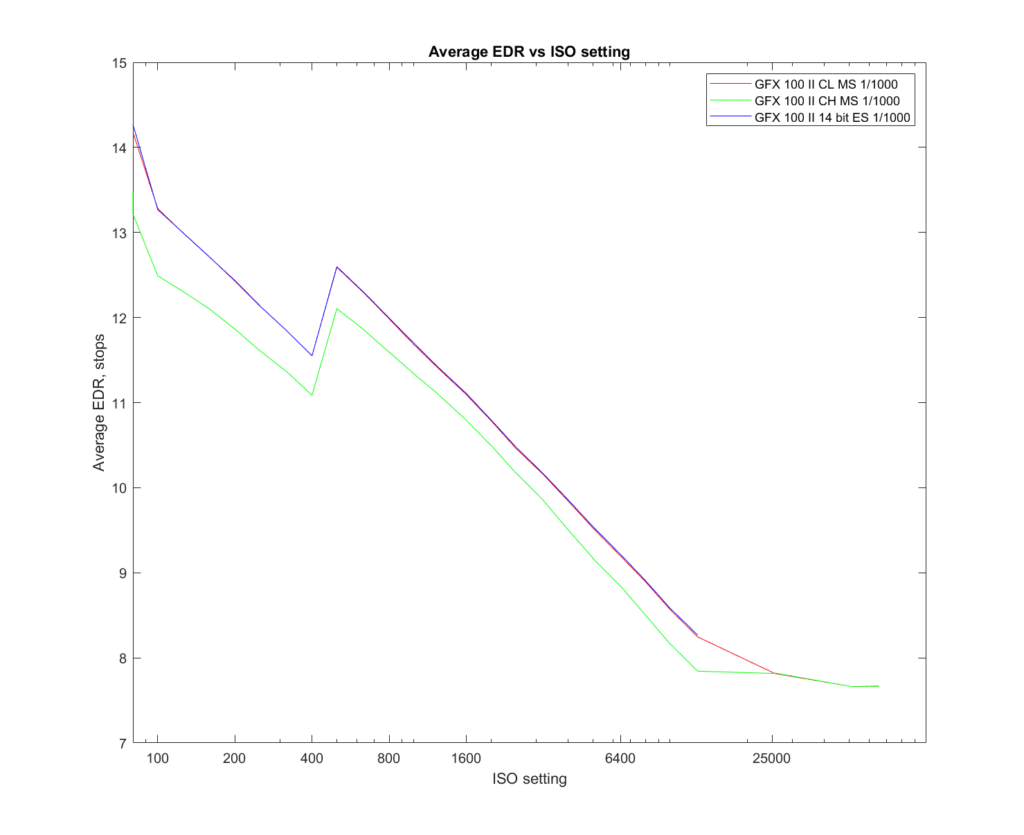 The ISOs above about 12400 are affected by the camera's internally applied filtering, even though all such filtering was supposedly turned off in the menus.
Except at ISO 80, the GFX 100 II has somewhat lower EDR than the GFX 100S.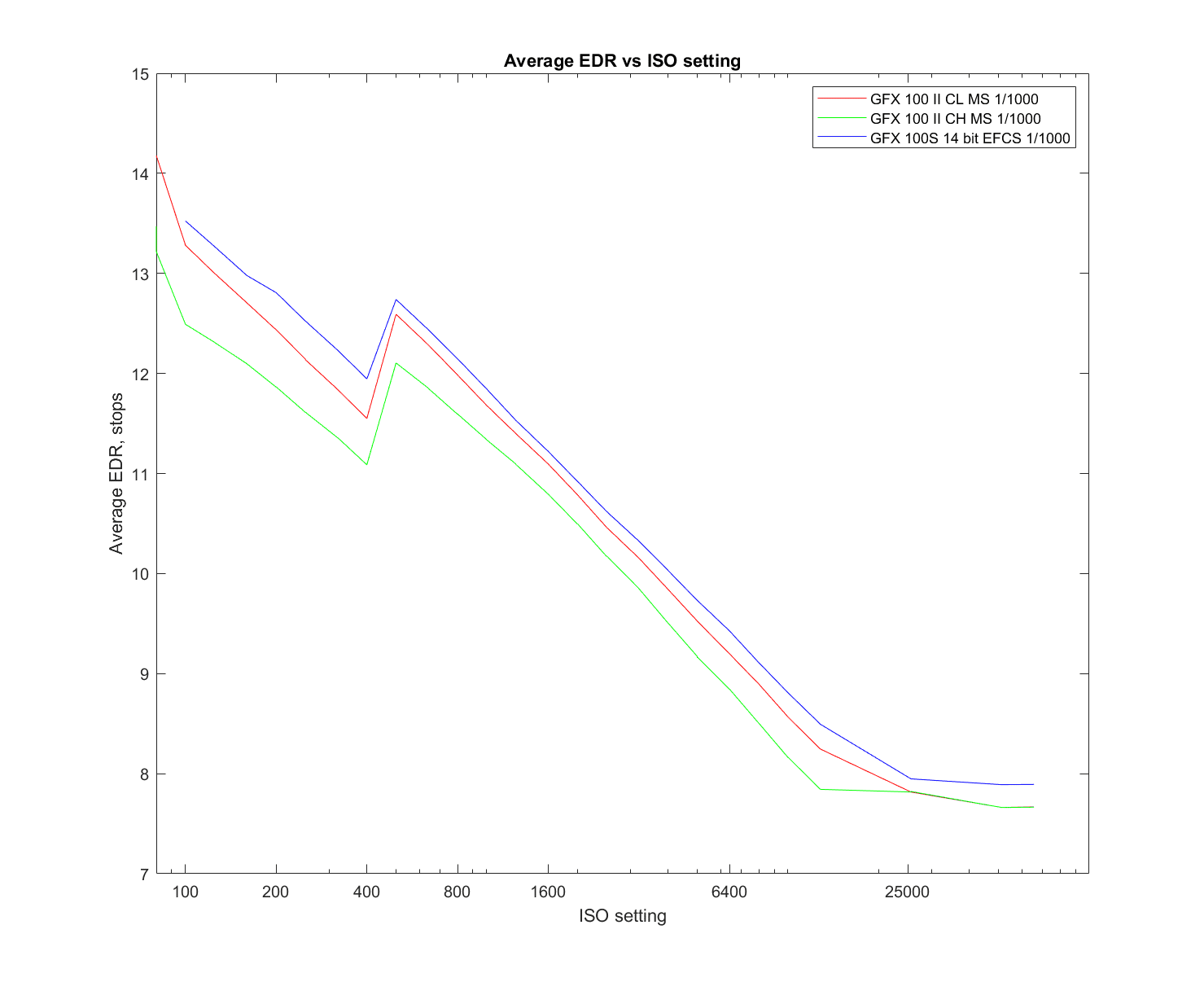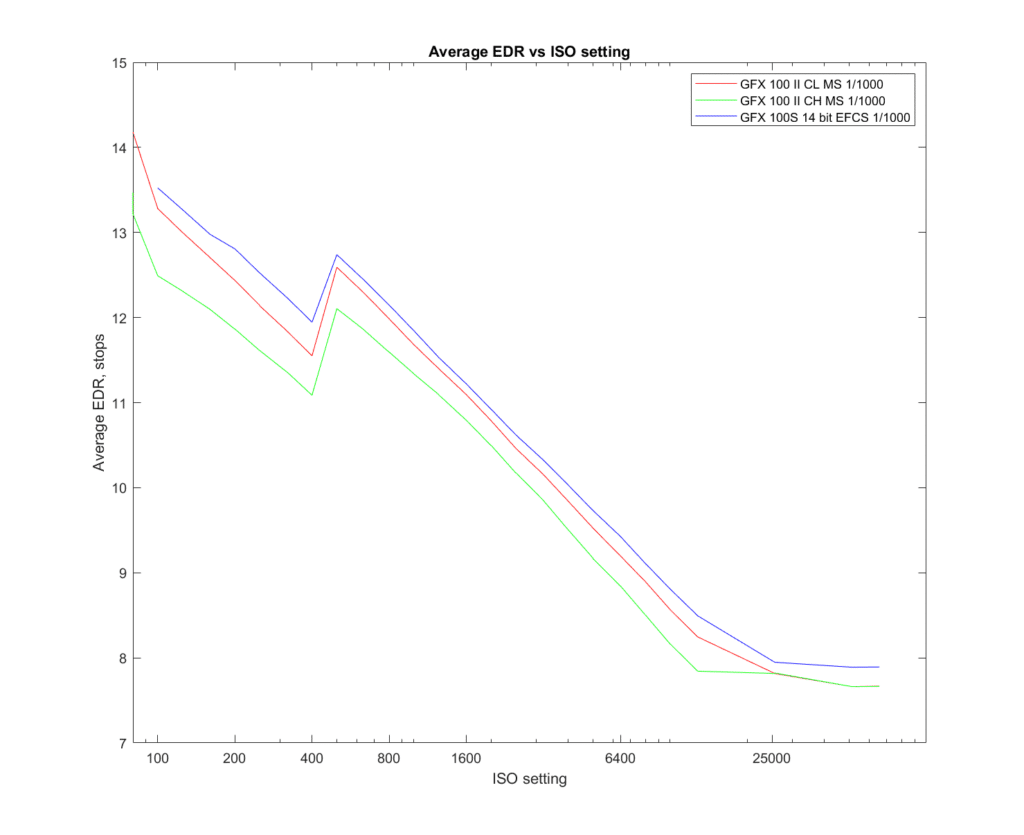 Selecting 16 bit precision doesn't help EDR.