This is the seventh post in a series of tests of the Fujifilm GFX 100, Mark II, which was released this week. You can find all the posts in this series by going to the Categories pane in the right hand panel and clicking on "GFX 100 II".
We saw in the preceding post that the GFX 100 II isn't doing a straight 14-bit linear conversion in Continuous High drive mode, even with the putative precision set to 14 bits. I wondered about the read noise in that mode. I ran a series of dark-field tests, where I exposed images of the back of the body cap at various ISO settings. I measured the read noise of each raw channel and converted it to one of the definitions of engineering dynamic range by dividing full scale on the camera by the read noise.
First, for mechanical shutter, where CH mode yields 8 fps frame rate.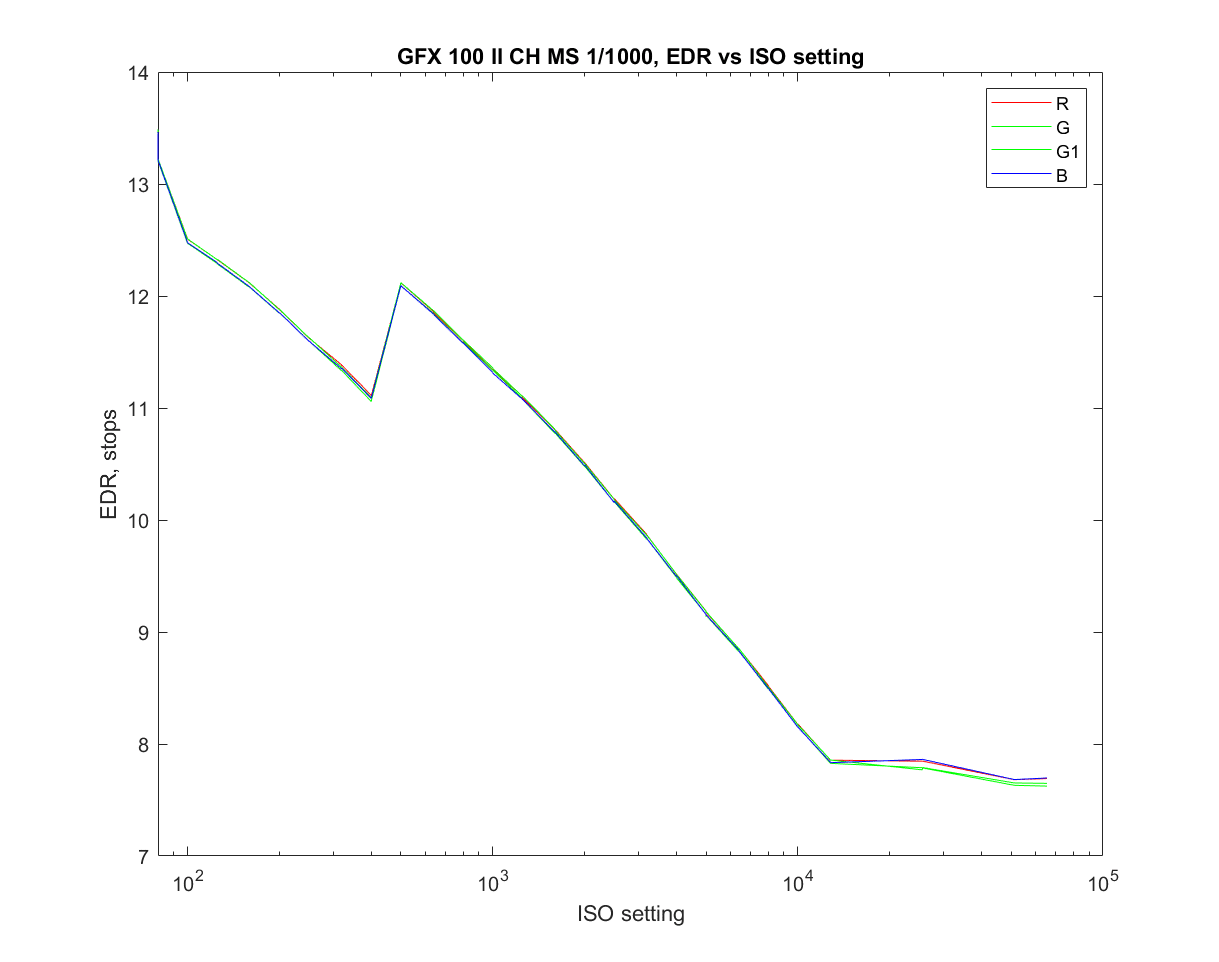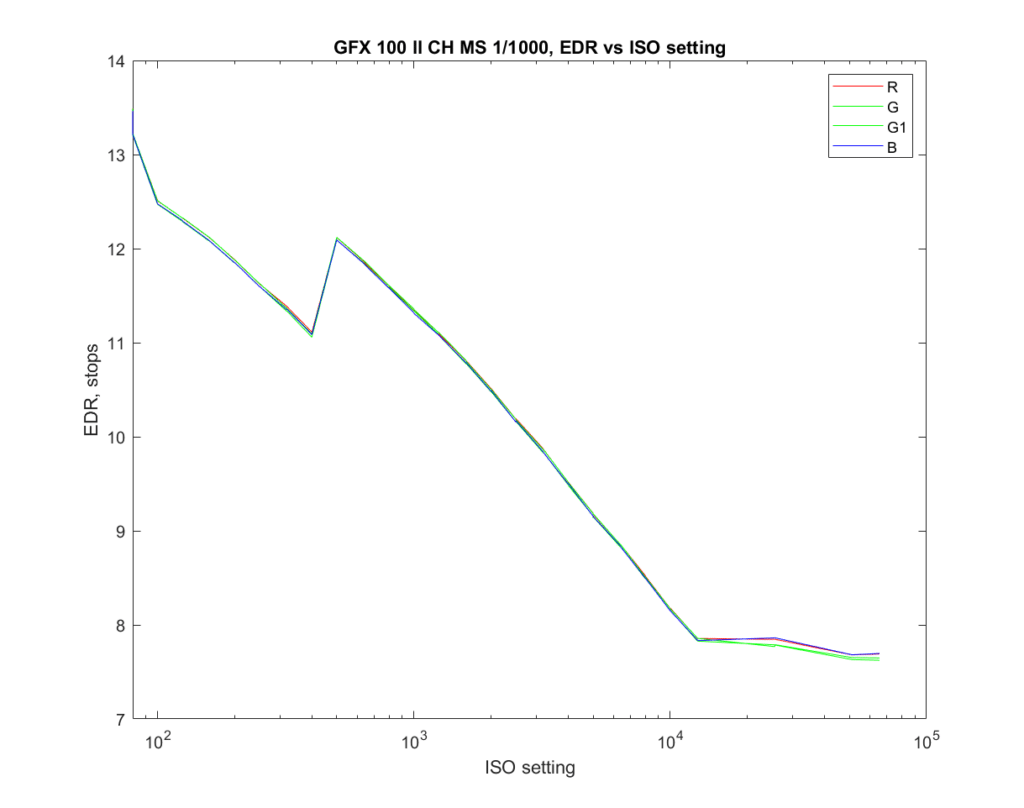 At base ISO, we've lost about a stop of dynamic range at base ISO, less at the higher ISOs, and not much at all at the nosebleed ISOs. Here's what it looked like in single shot mode with EFCS.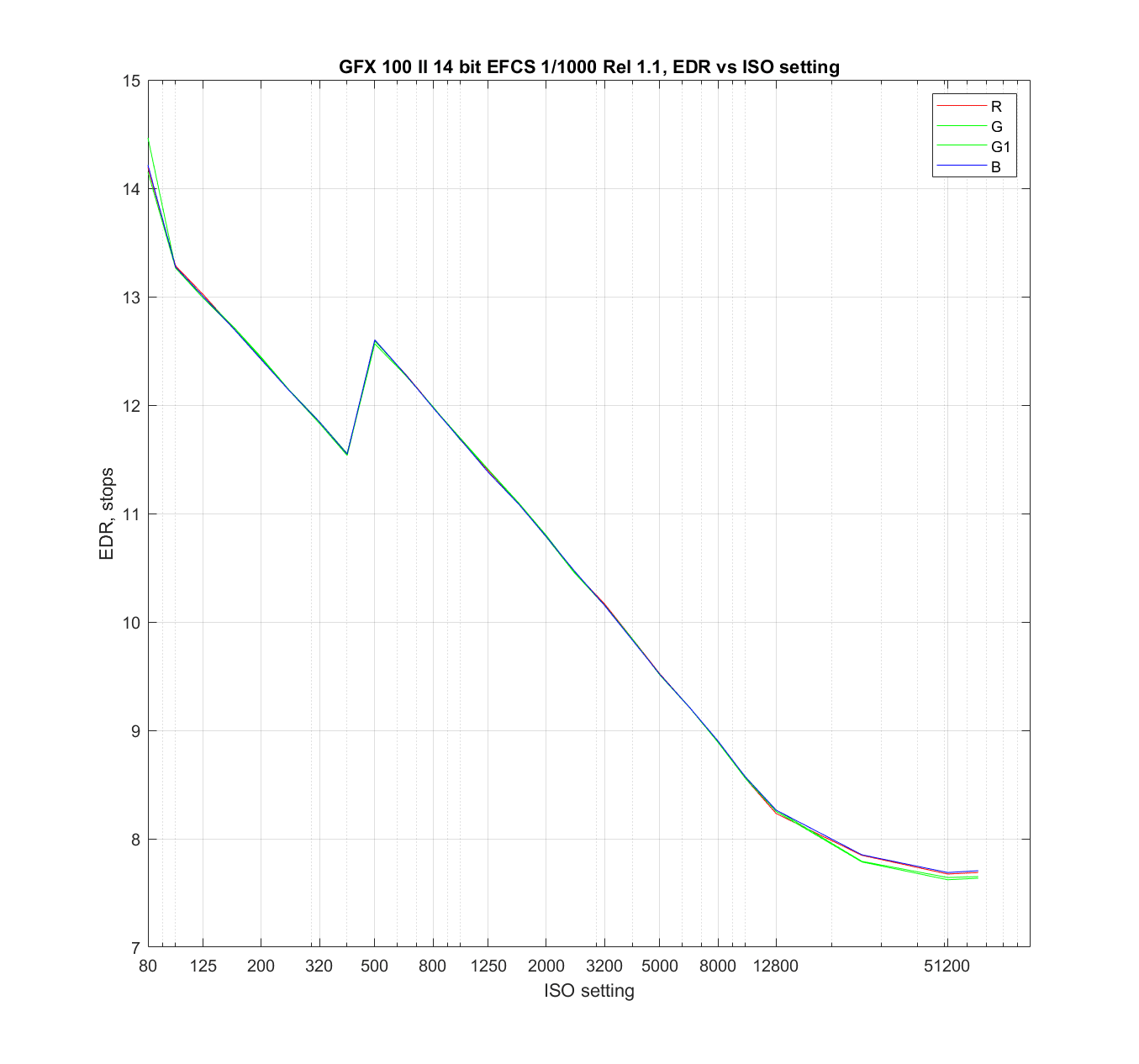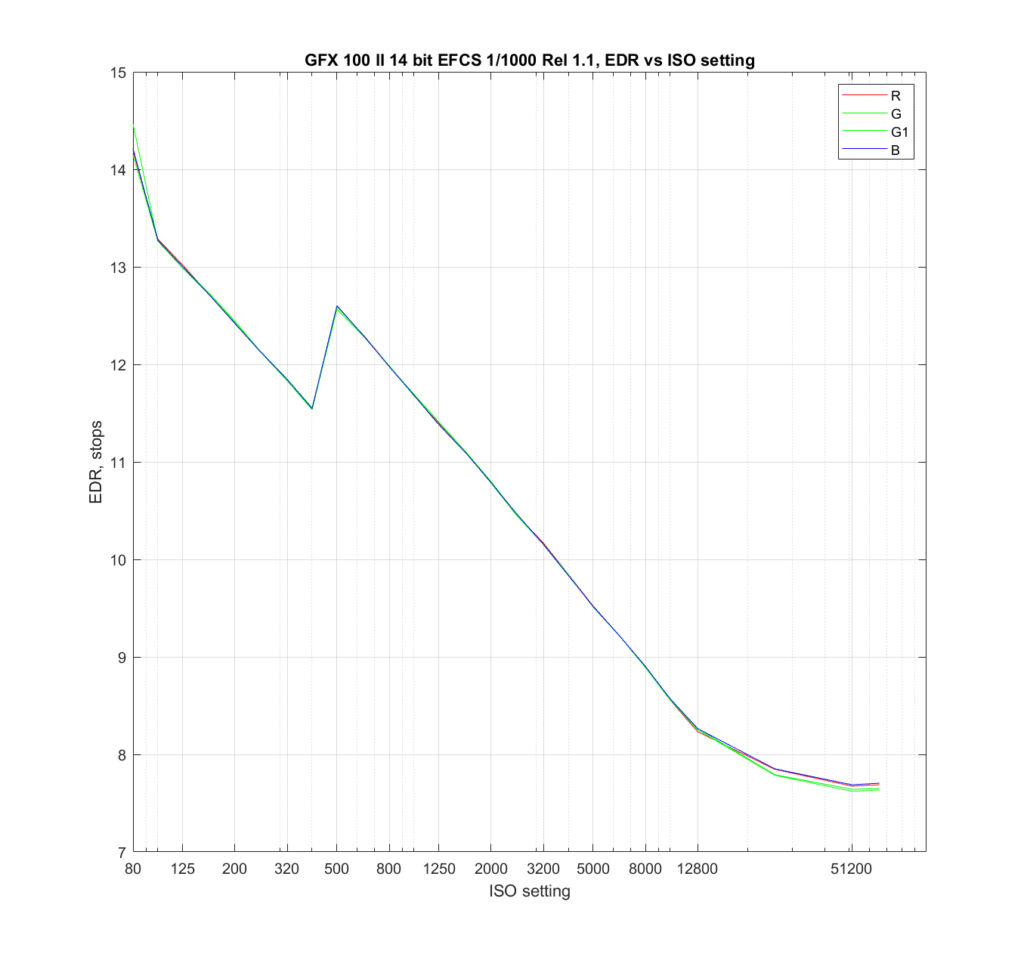 I"m surprised that the ISOs between 500 and 10000 are affected so much.
With electronic shutter.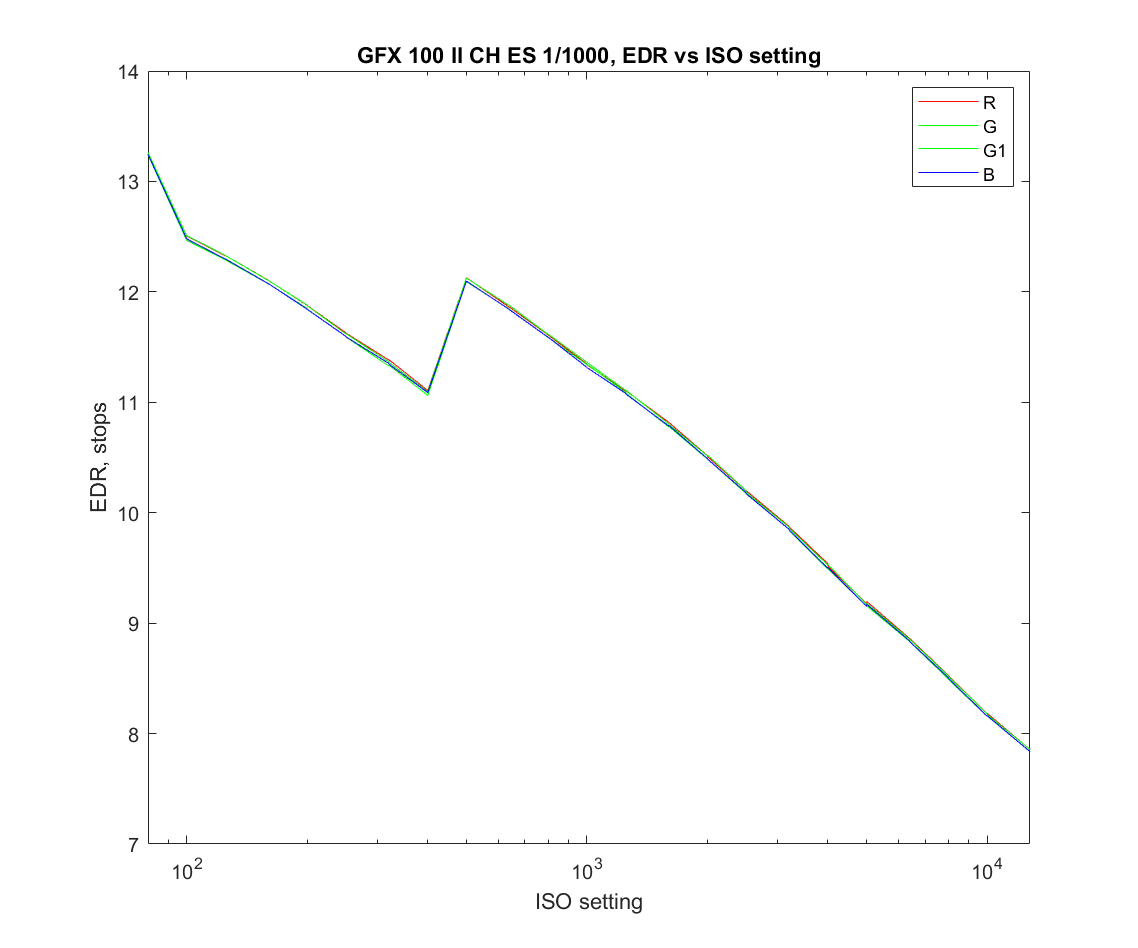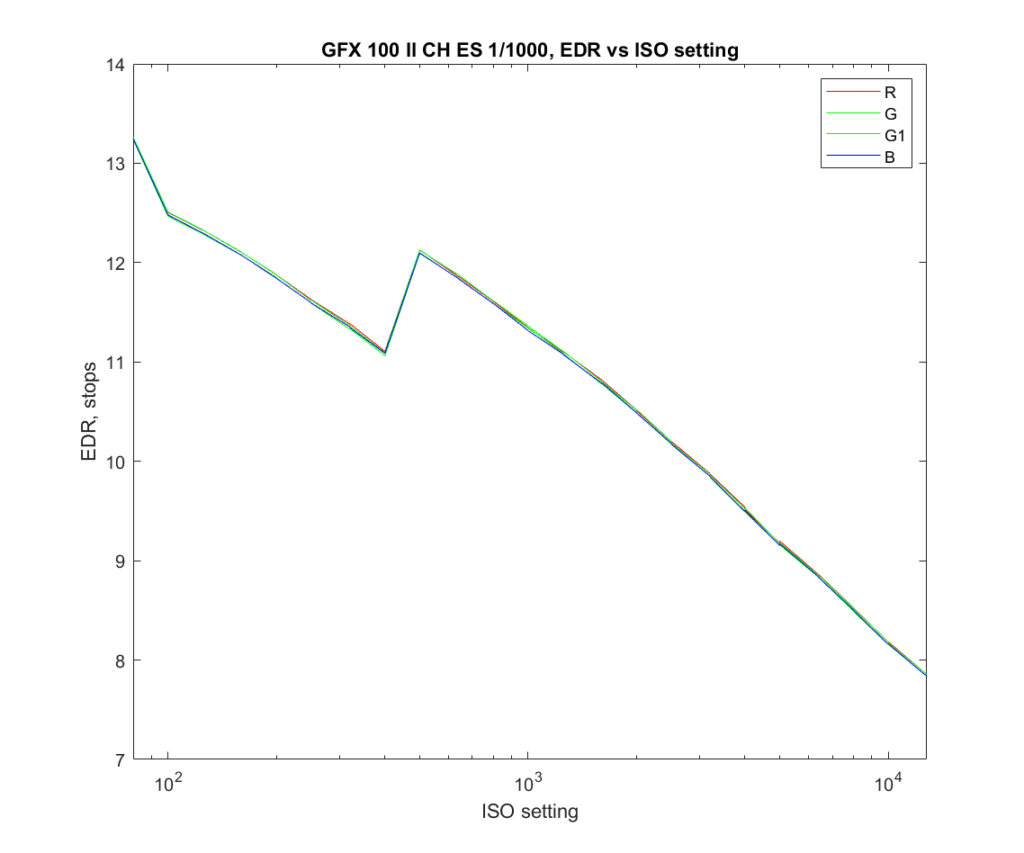 ES looks pretty much the same as MS.
Base ISO and ISO 100 raw channel spectra: