This is the 22nd post in a series of tests of the Fujifilm GFX 100, Mark II. You can find all the posts in this series by going to the Categories pane in the right hand panel and clicking on "GFX 100 II".
I normally do dark-field histograms first when I test cameras. With the GFX 100 II, I didn't do that. Big mistake.
When I tested the camera earlier, I found unusually low read noise at ISO 80. I scratched my head, did a bunch of tests, and couldn't figure out where it was coming from. Today I looked at some dark field histograms at ISO 80 and ISO 100.
First, in single shot drive mode, 14-bit precision, with electronic first curtain shutter.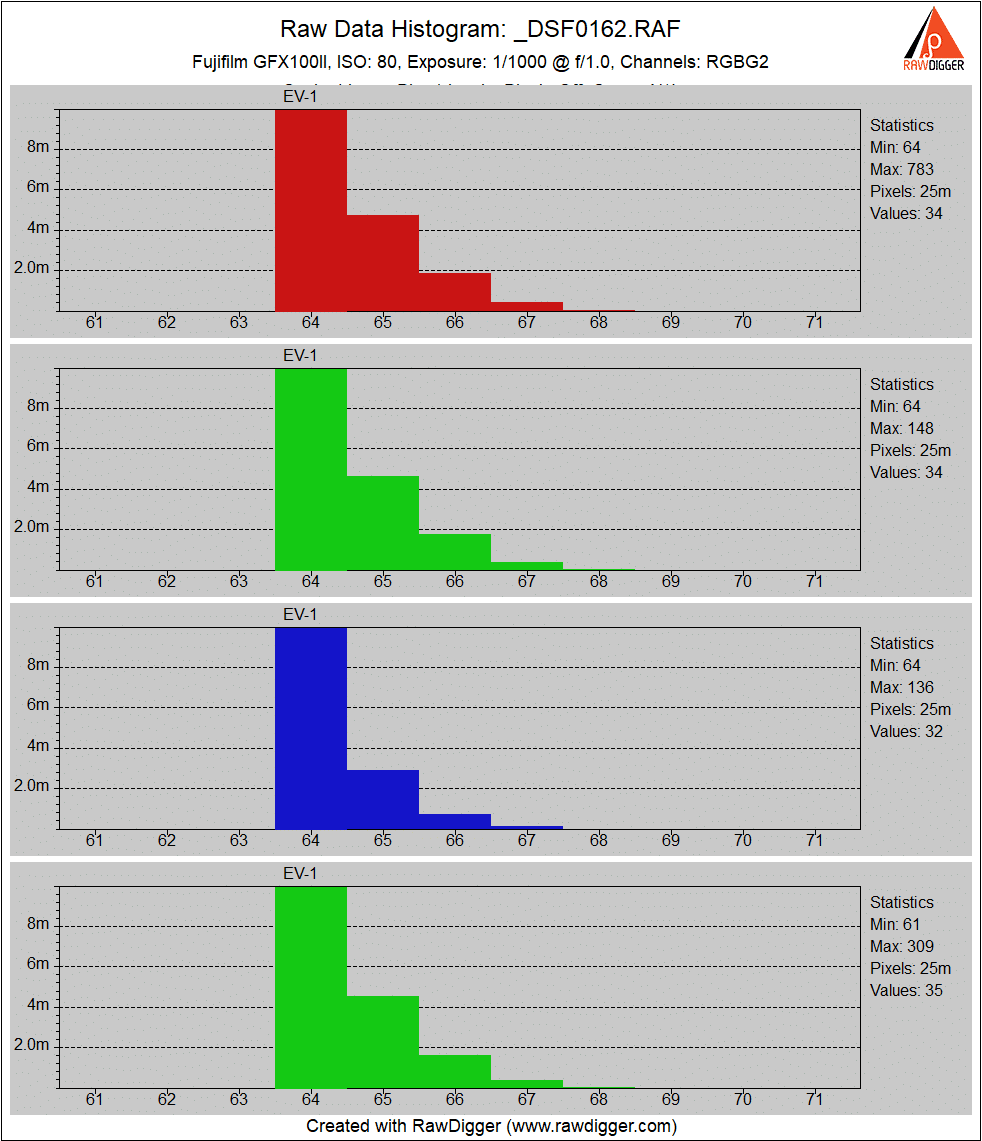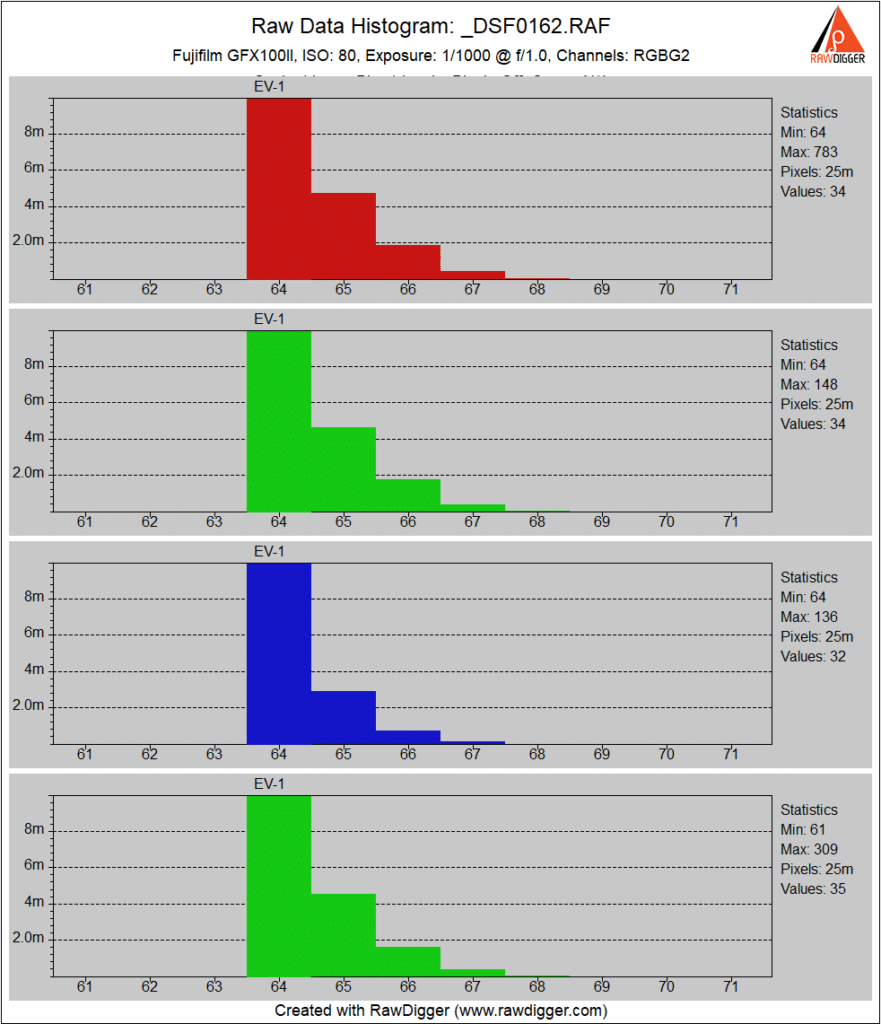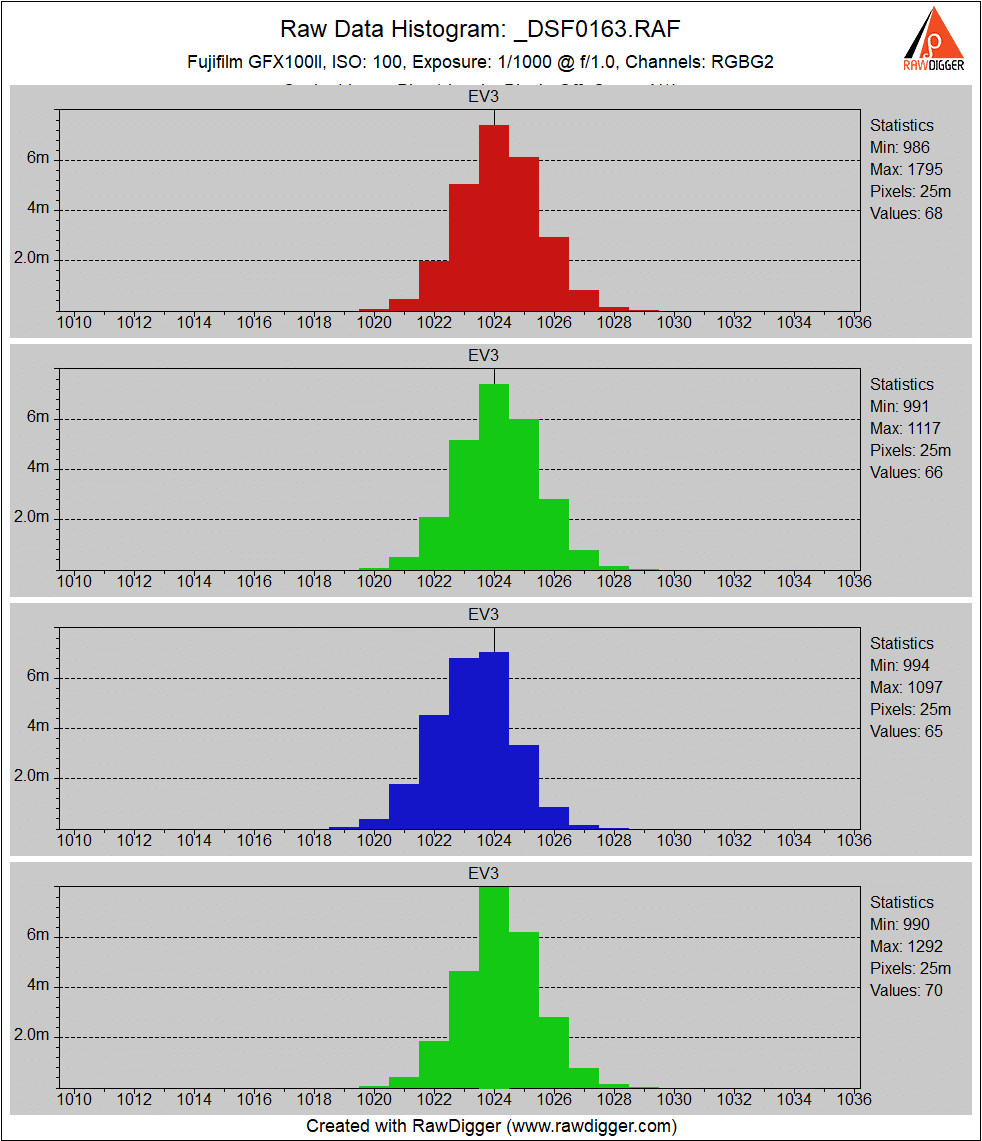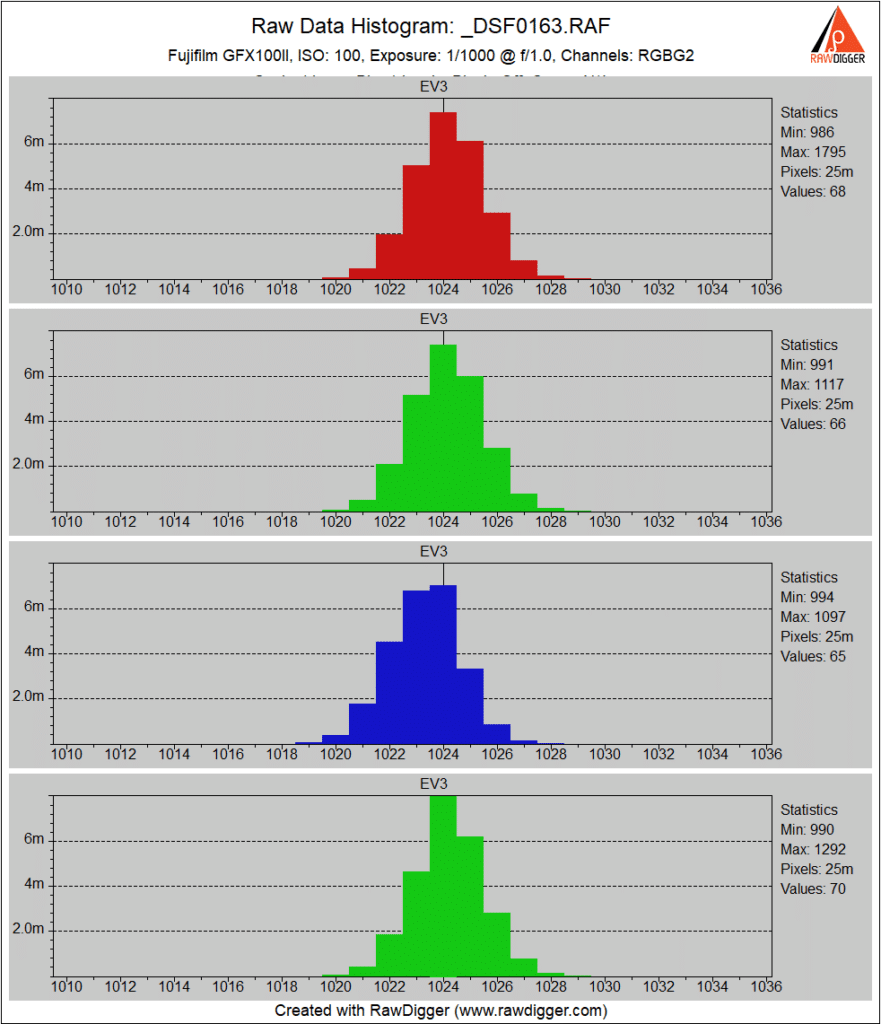 I could kick myself. The answer is obvious. At ISO 80 those folks at Fujifilm have dropped all the data below the nominal black point, slicing off the left half of the histogram, and cutting the measured read noise in half of what it would normally be. For shame, Fujifilm. For shame, Jim. I should have figured this out long ago.
In CL mode, 14 bit precision, with mechanical shutter: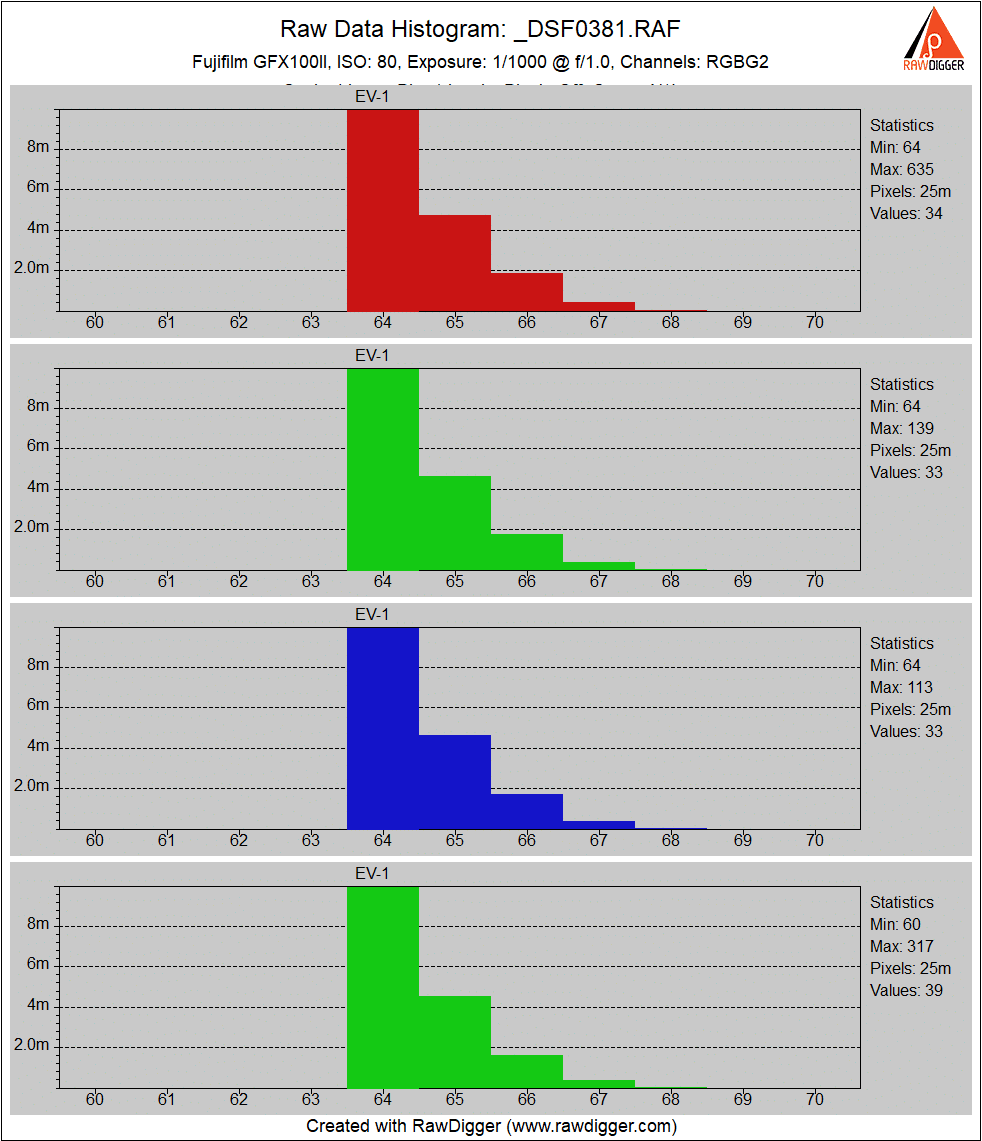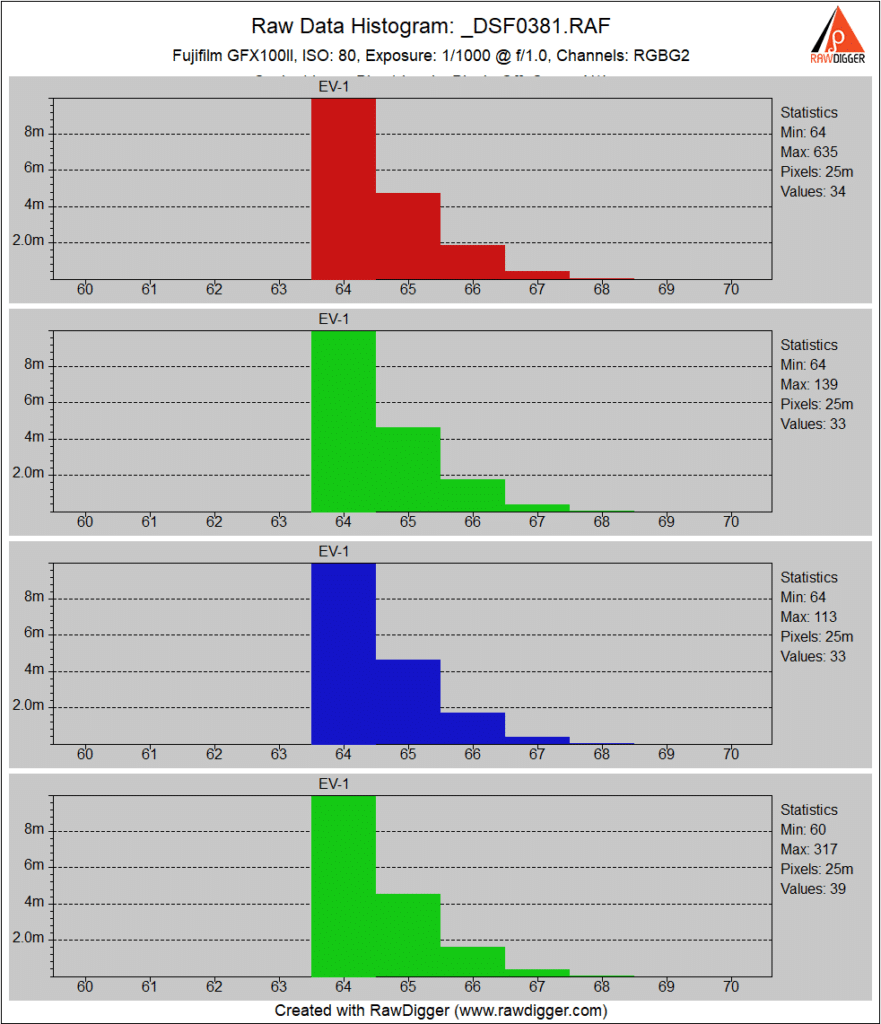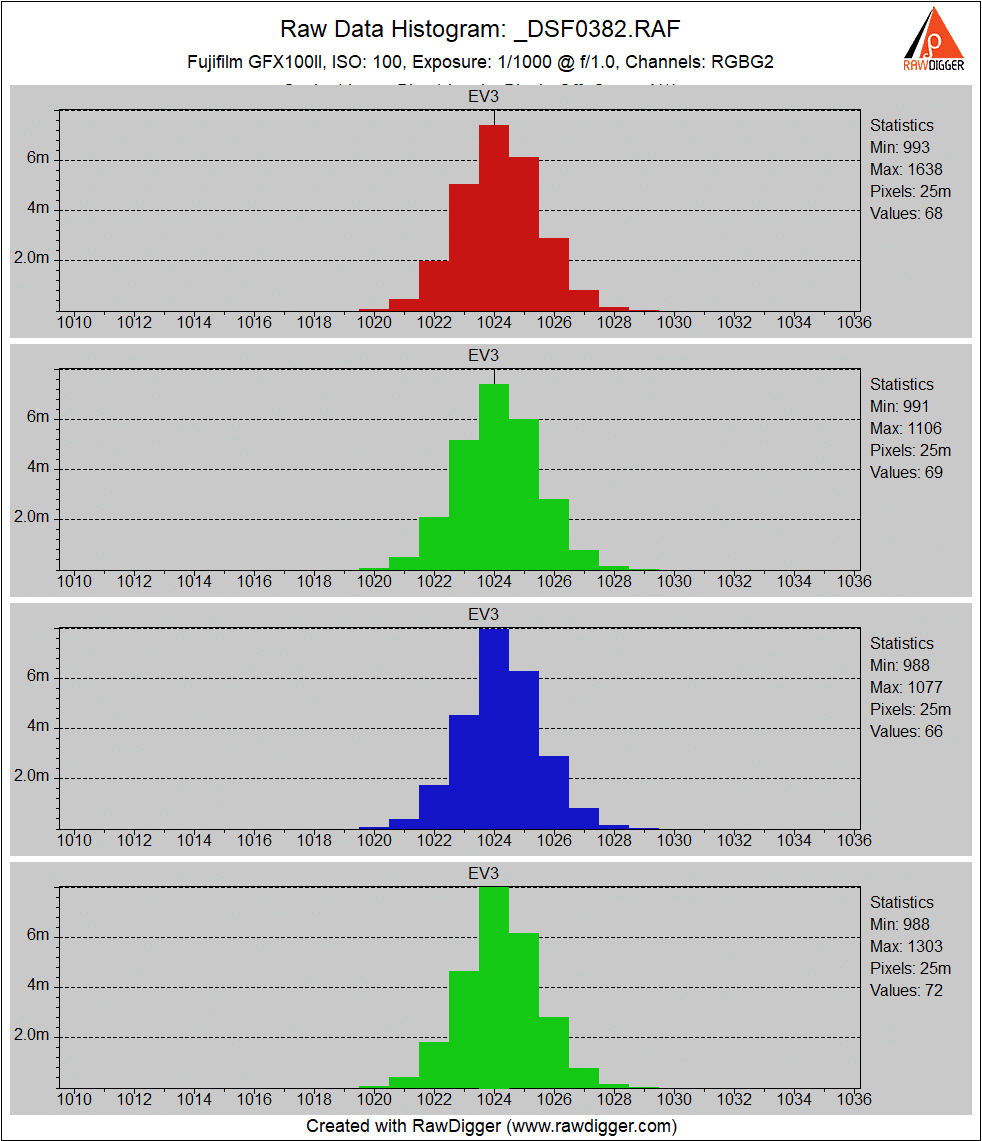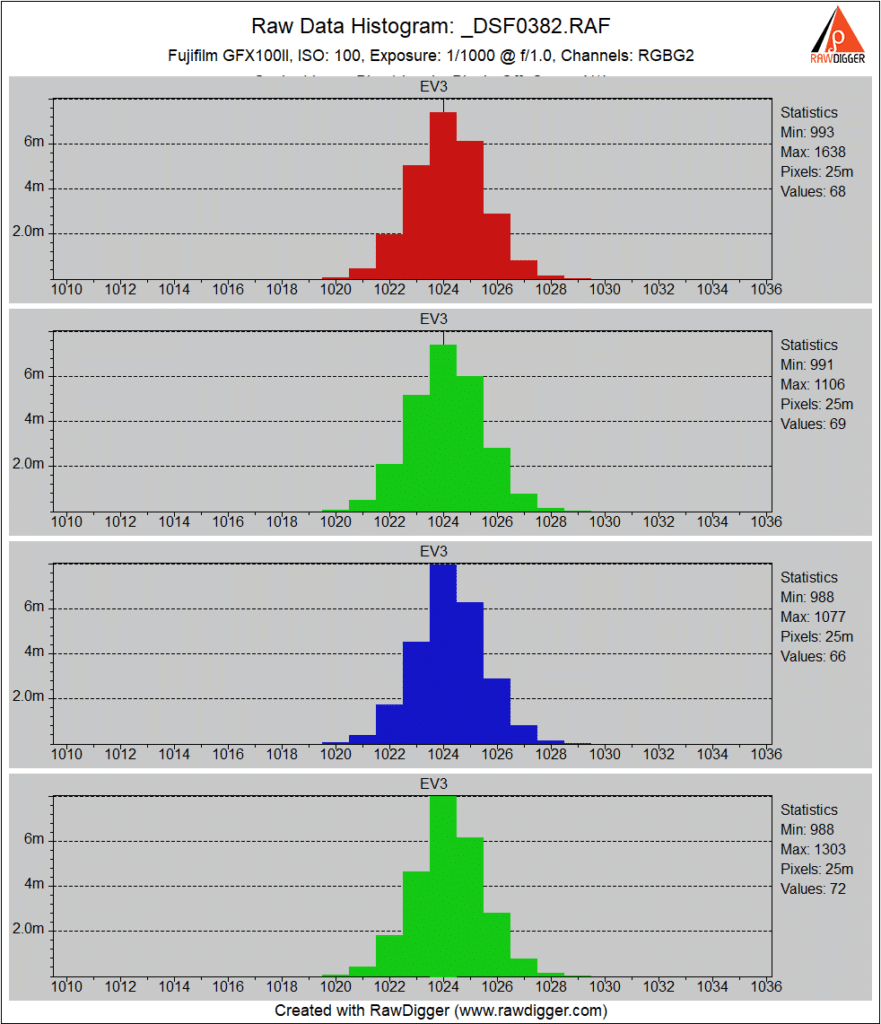 Same thing.
16 bit precision, EFCS: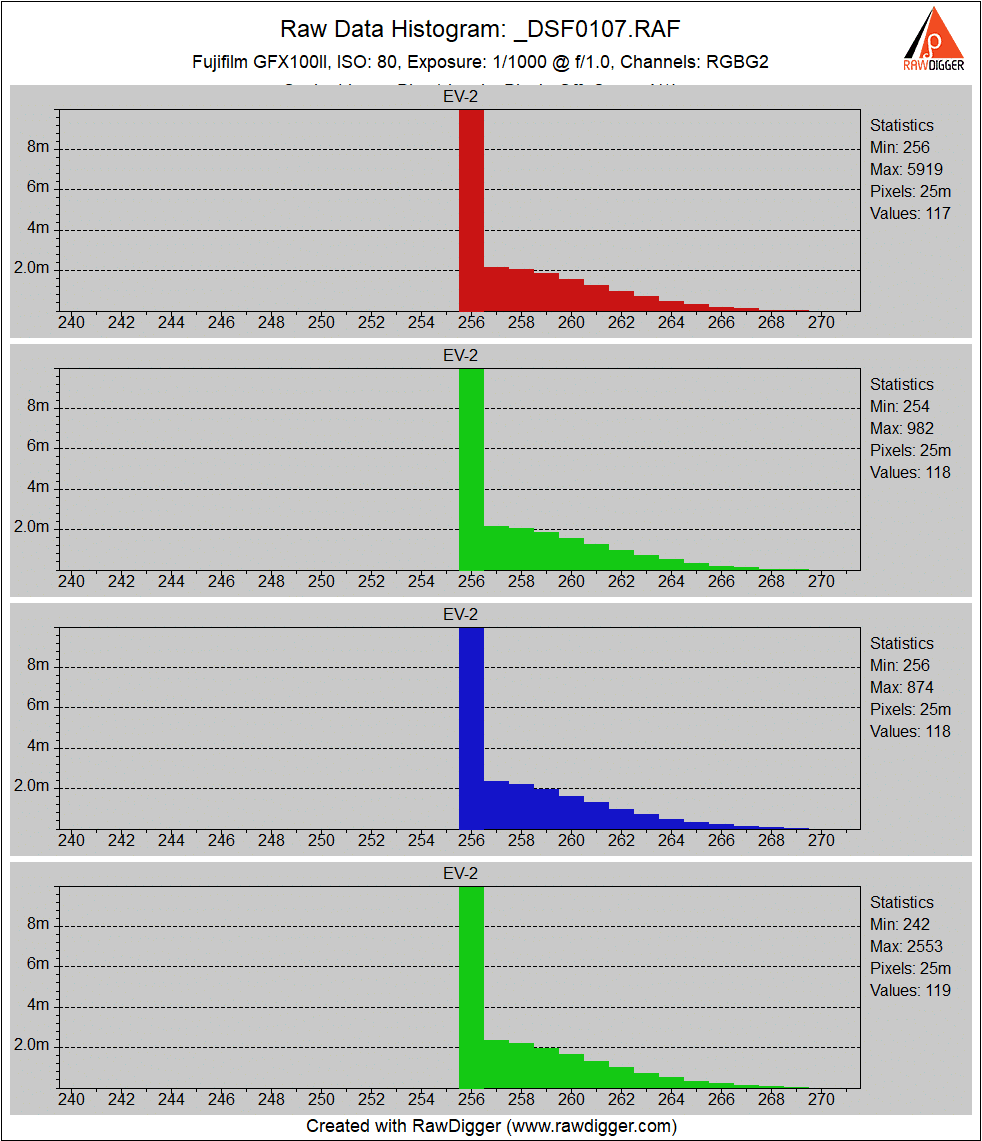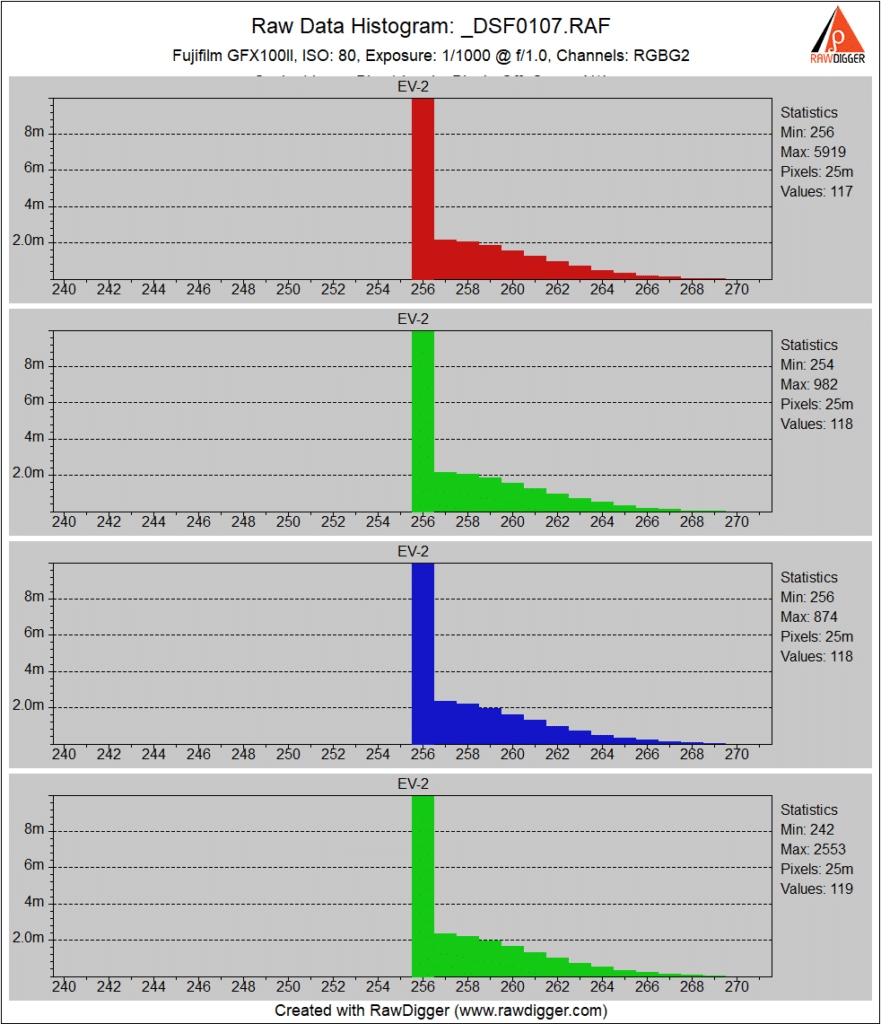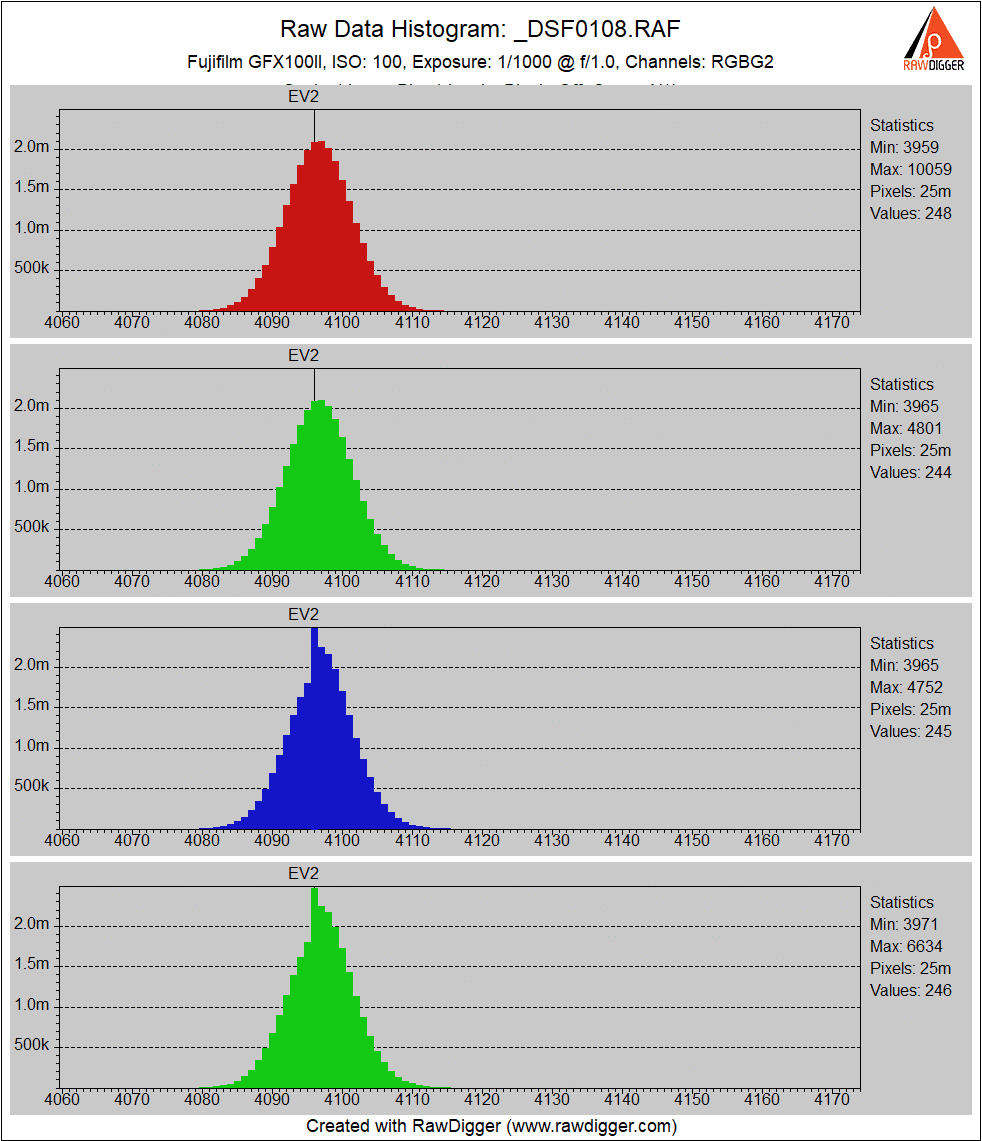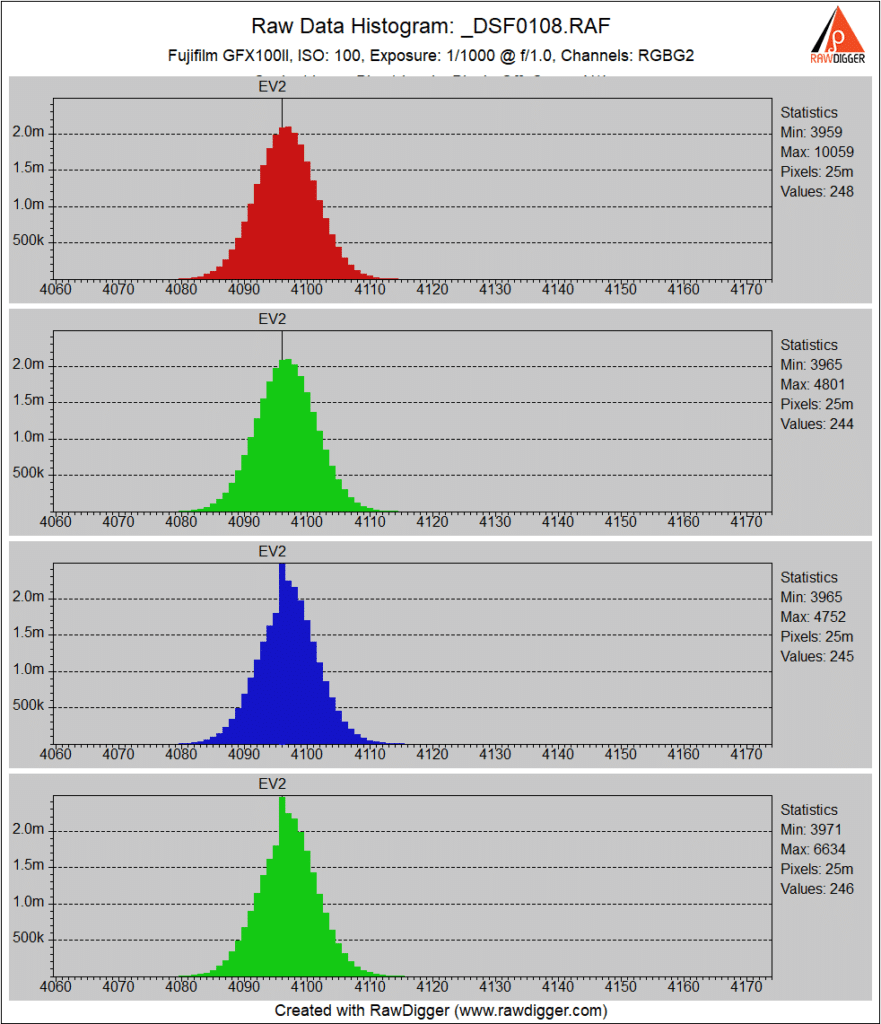 Same thing, except it looks like all the values below the nominal black point are converted to values at the black point.
So there isn't really any less read noise at ISO 80 than you'd expect. It's all done with mirrors.