This is the 21st post in a series of tests of the Fujifilm GFX 100, Mark II. You can find all the posts in this series by going to the Categories pane in the right hand panel and clicking on "GFX 100 II".
+I've been asked how sure I am that the Fujifilm GFX 100 II uses 12-bit precision in CH mode.
Answer: pretty darned sure.
I've showed you the EDR curves for CH and the other shutter modes, but now I"m going to show you the smoking gun: the raw histograms.
This is a dark-field shot with the shutter mode set ot CH. It presents as fourteen bit data, but if you look at the histogram you can see that there are three empty "buckets" for every full one. This means the data is 12-bit data.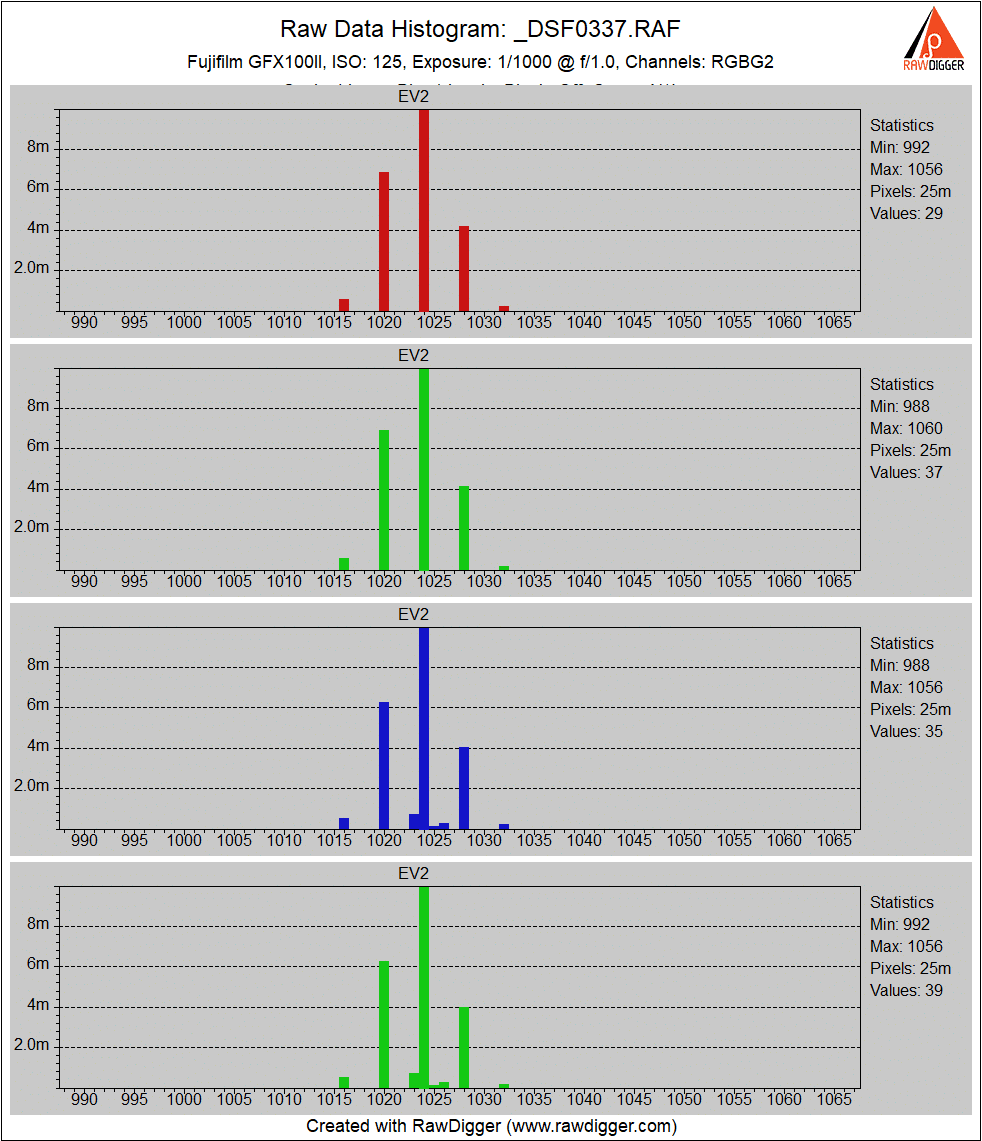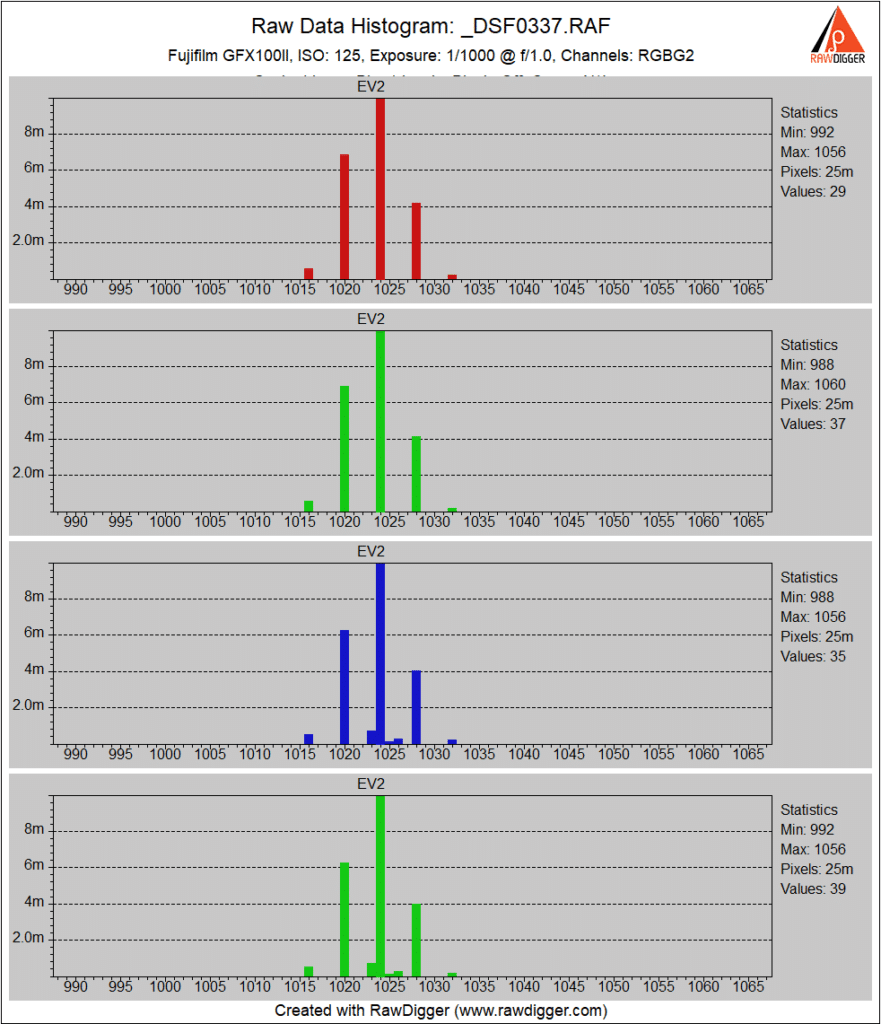 There is a bit of data in the other buckets for the blue and the second green channel, which is the result of PDAF pixel interpolation and the spatial filtering we observed earlier.
If you look at single shot more, all the histogram buckets are populated.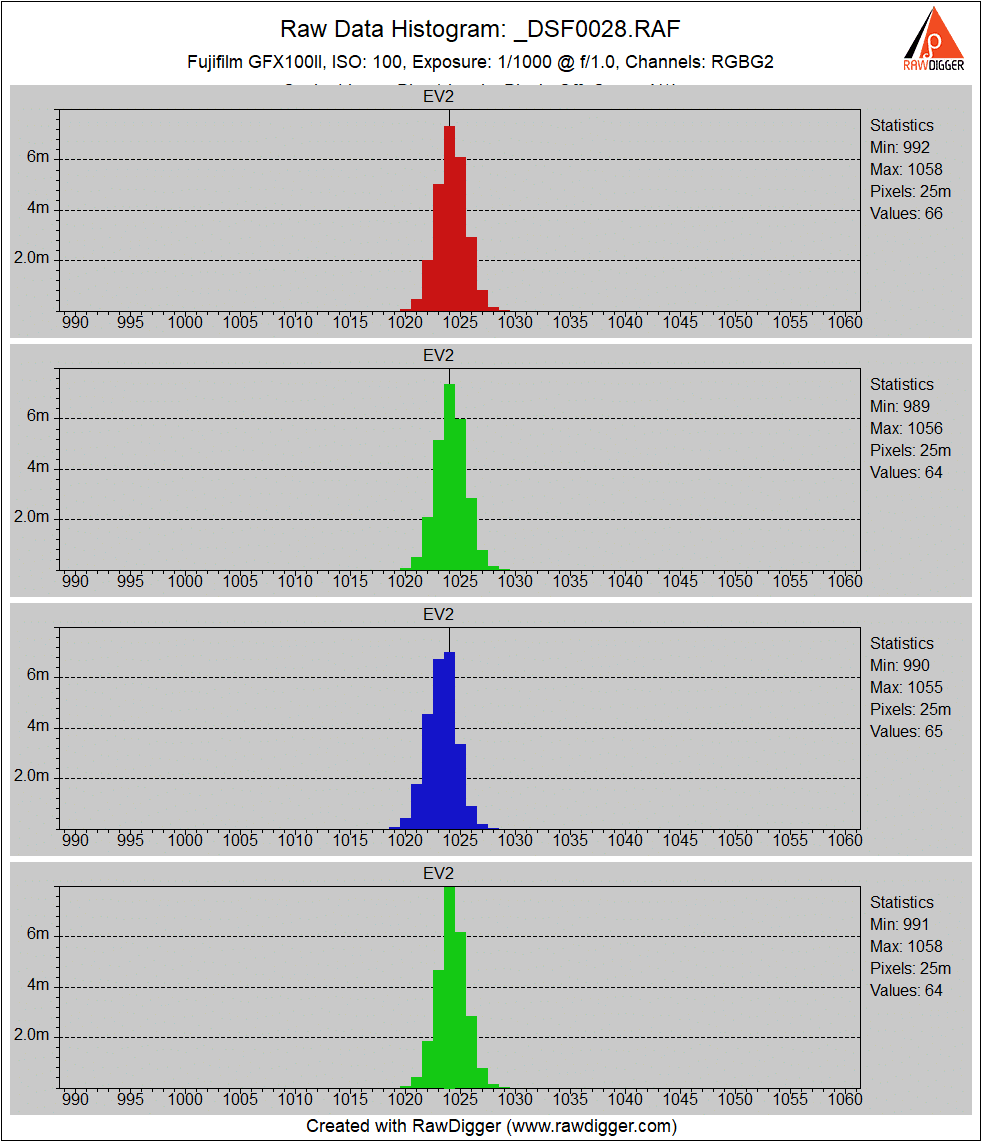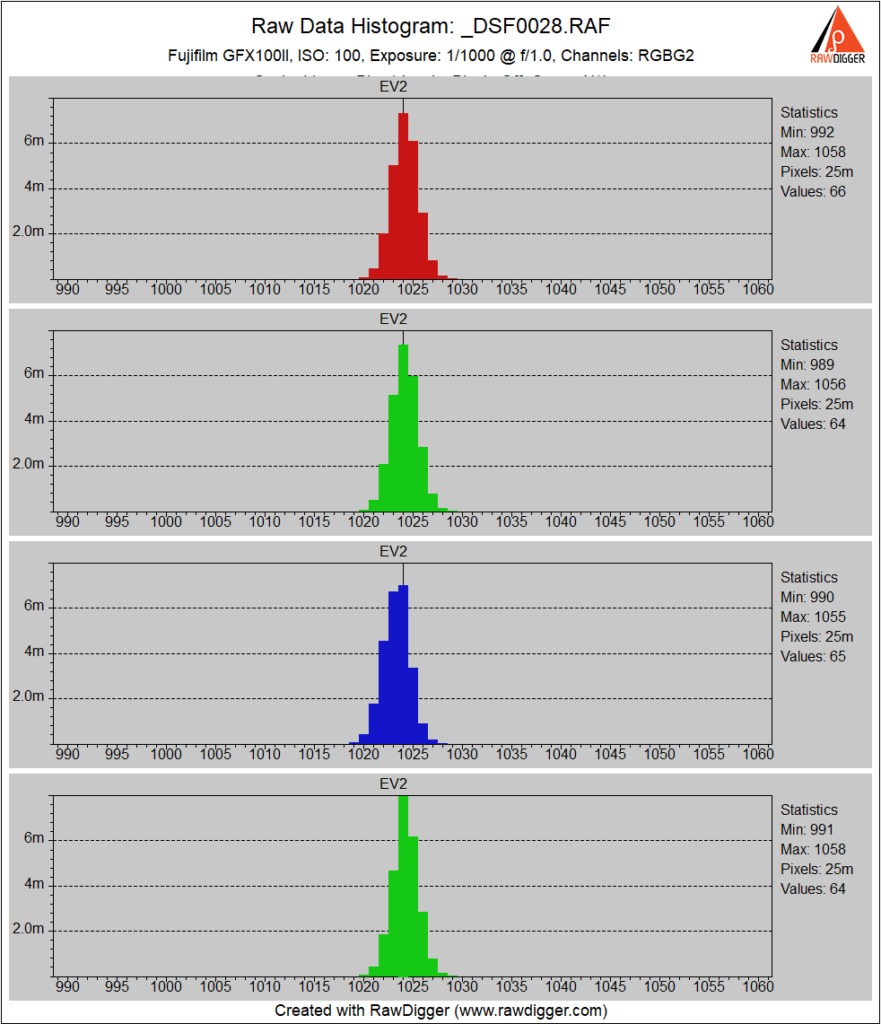 This is true at all the reasonable ISO settings.
Here are a pair of histograms at higher ISO: