This is one in a series of posts on the Fujifilm GFX 100. You should be able to find all the posts about that camera in the Category List on the right sidebar, below the Articles widget. There's a drop-down menu there that you can use to get to all the posts in this series; just look for "GFX 100".
In this post, I showed images of a Siemens Star as the GFX 100 stepped through a series of what we know from the last post were 2 micrometer image-plane steps. It wasn't the point of the post, but it happened to serve as a useful demonstration of how effective defocus blur is as an anti-aliasing (AA) filter. The short answer: not very good.
Today's post will examine the visual effect of stopping down the Fuji 110 mm f/ 2 lens in whole-stop steps from wide open through f/22. I'll show you crops that are slightly larger than 500 pixels on a side, somewhat magnified for the web.
The scene: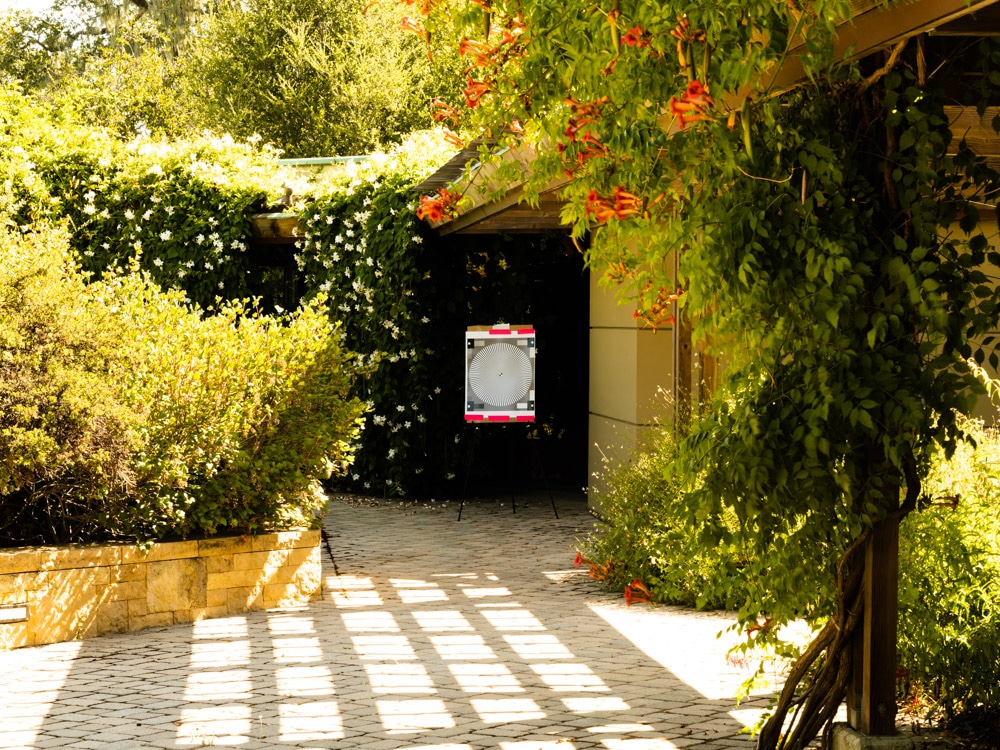 The camera was supported by RRS legs and a C1 head. I used a 2-second delay with the self timer. ISO was 100, the shutter was in ES mode, and focusing was performed for each image to eliminate focus shift. I took three images at each f-stop and picked the sharpest one four use here. I developed the images in Lightroom with exposure and contrast tweaks. I white balanced the f/2 image to the grey just outside the Siemens Star, and used that white balance for all the other images. I set the sharpening to amount = 20, radius = 1, and detail = 0, which is quite a bit less sharpening than the Lightroom default.
From testing that I have done previously, I know that the sharpest f-stop for the 110/2 is between f/2.8 and f/4.
The crops: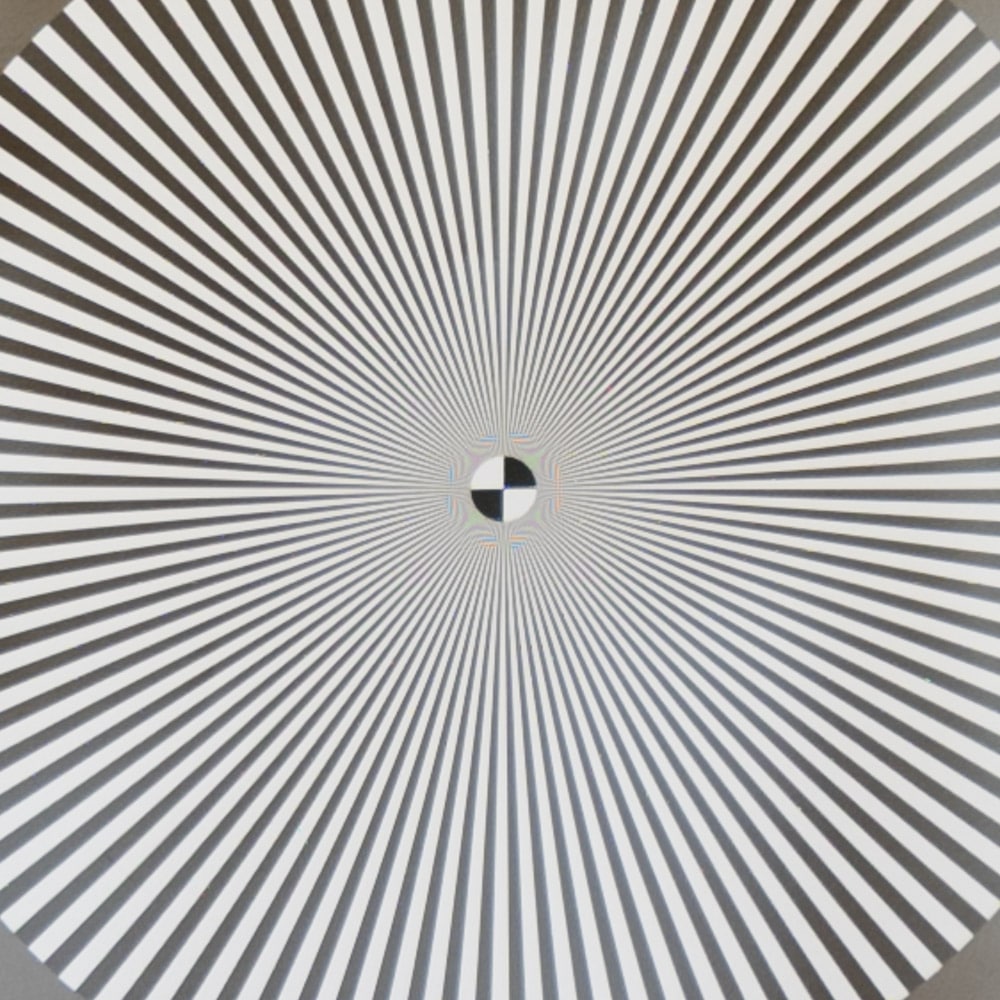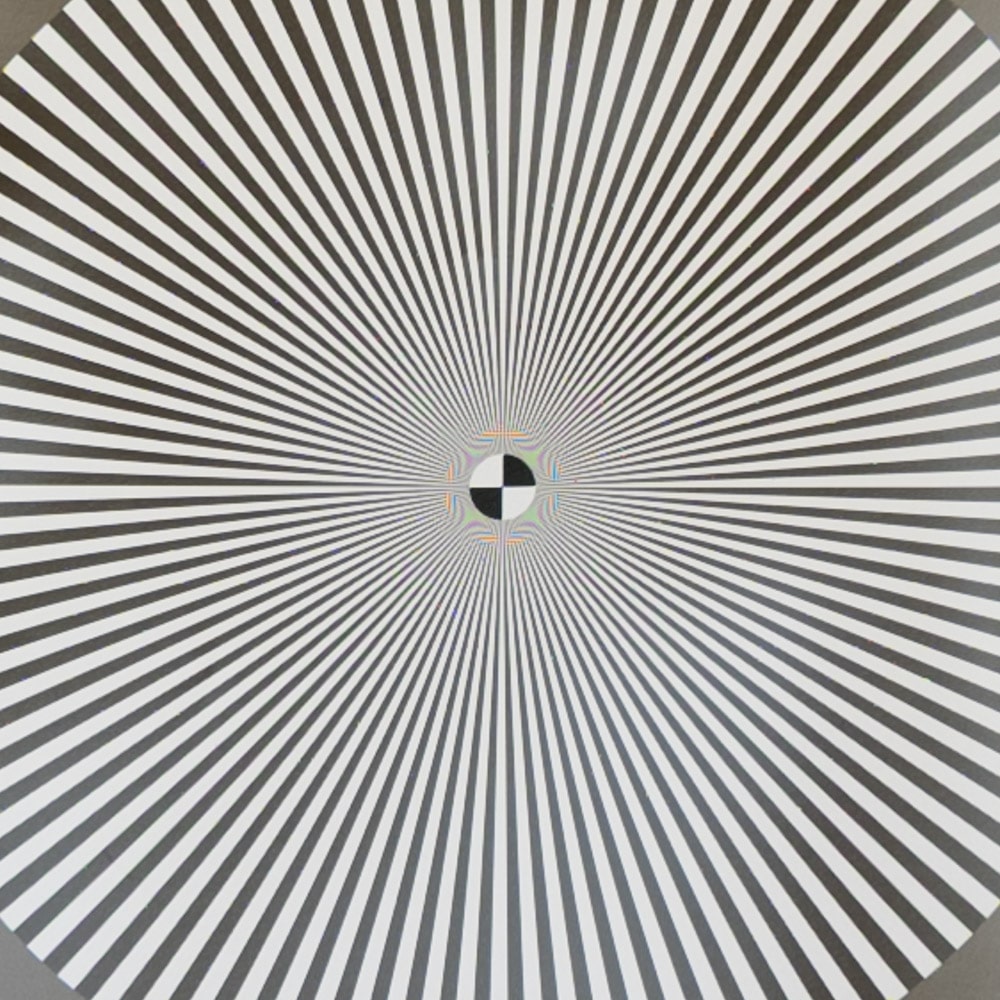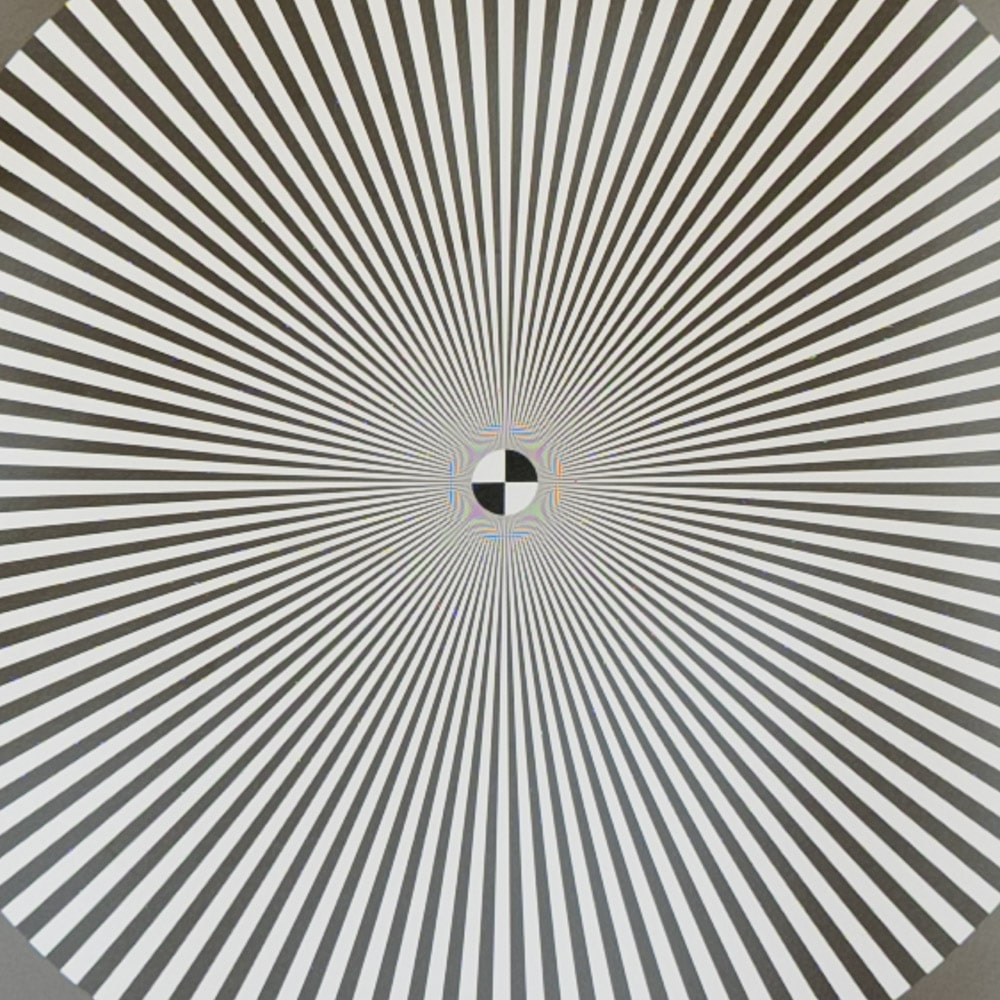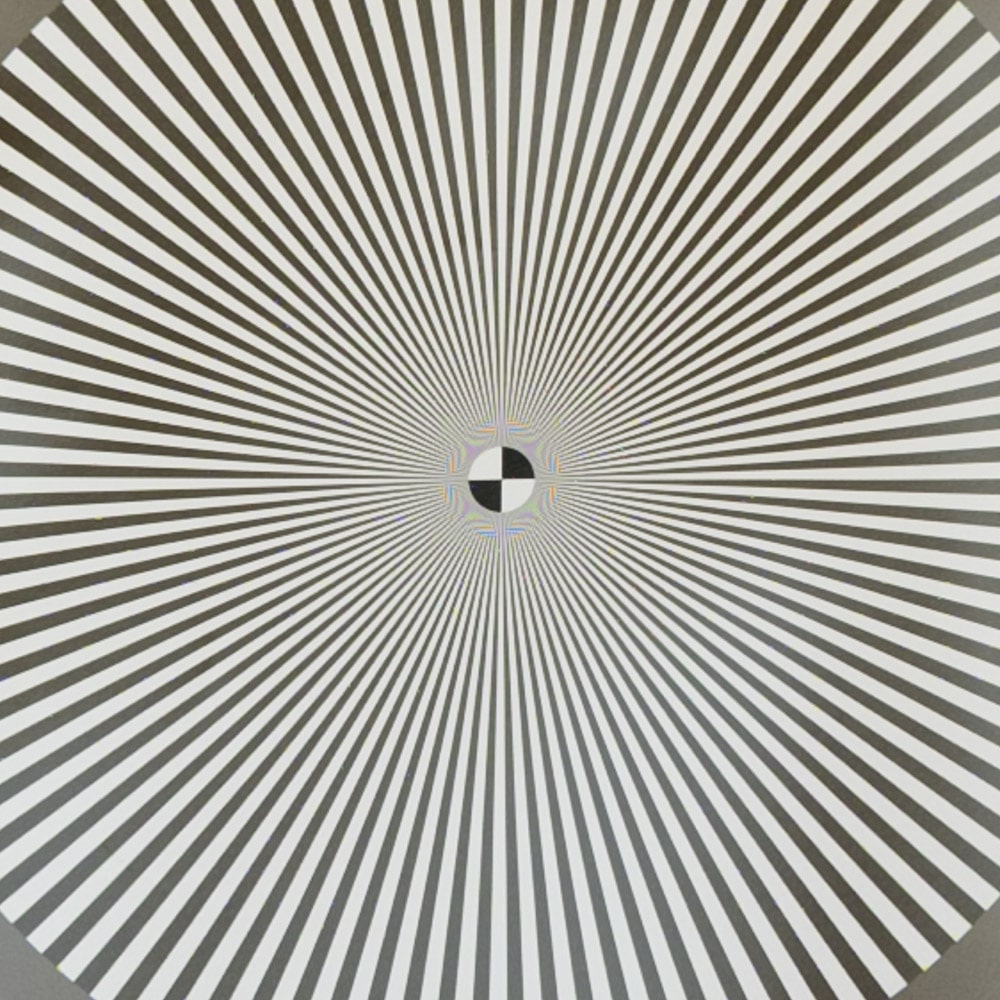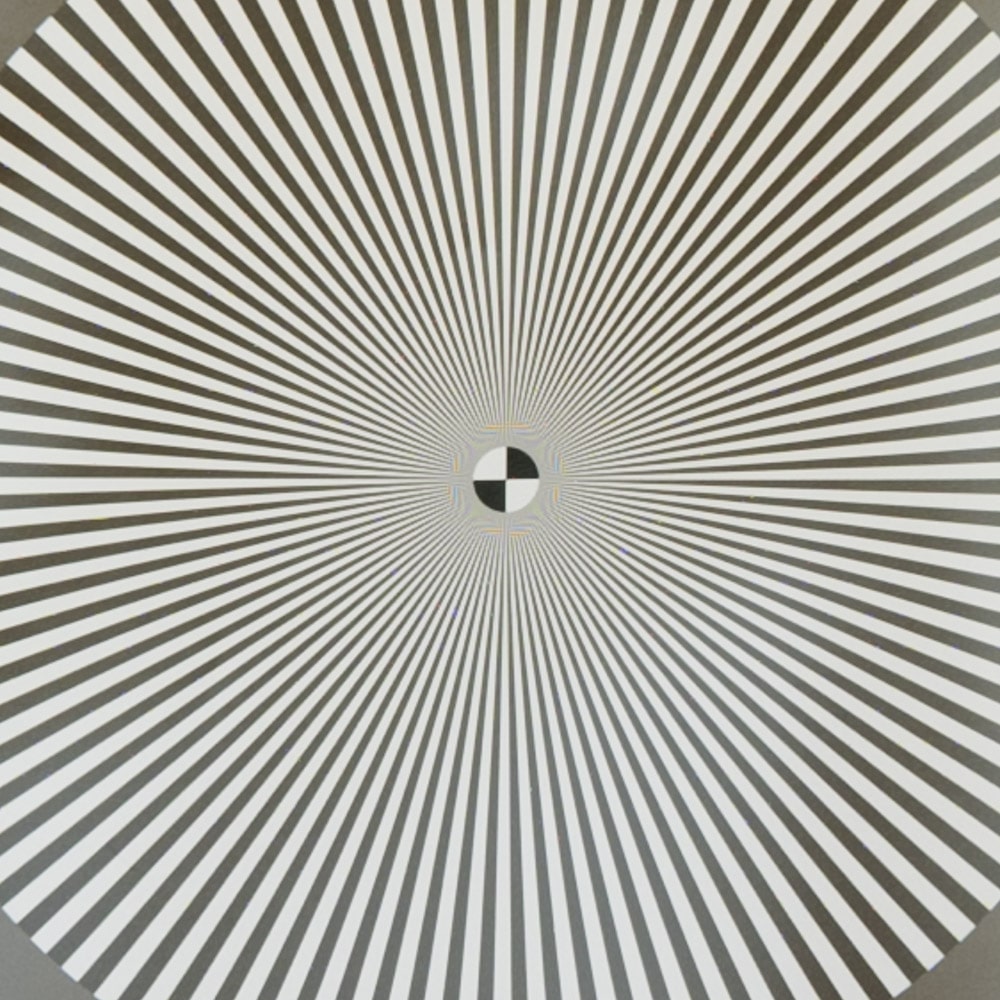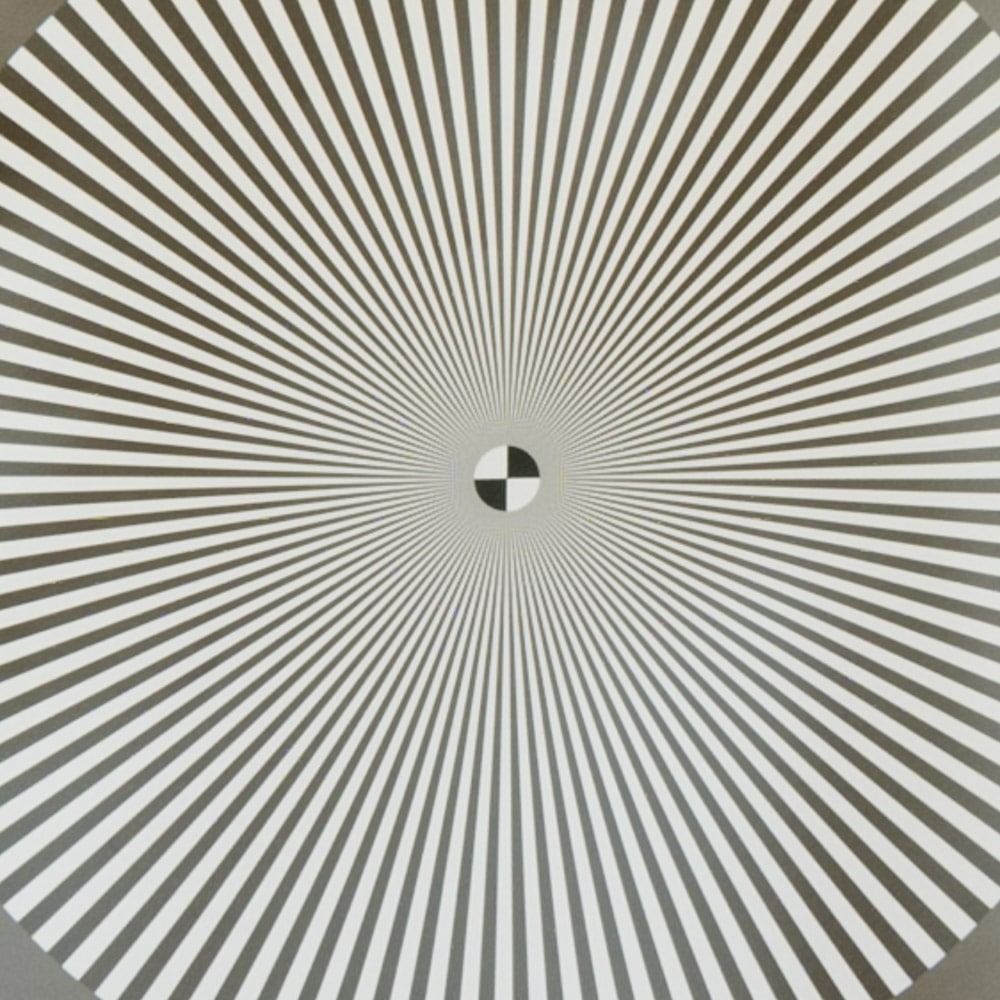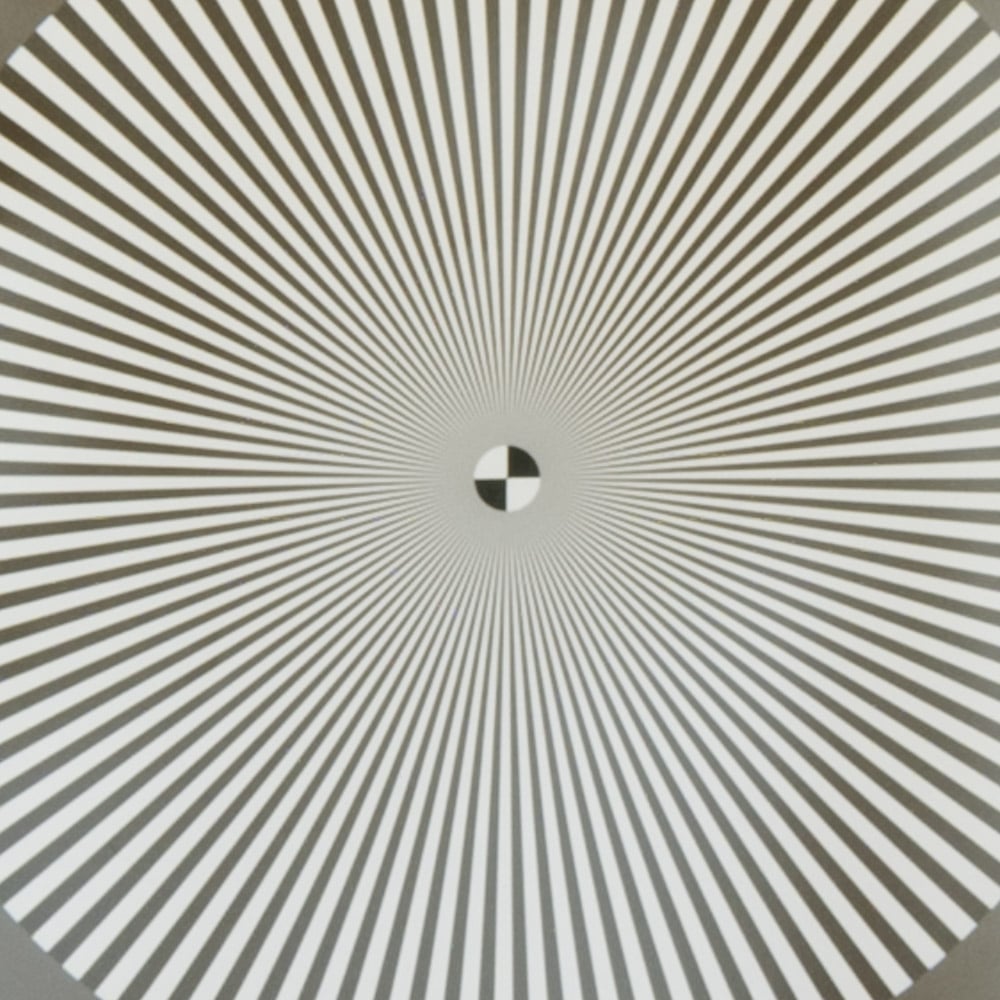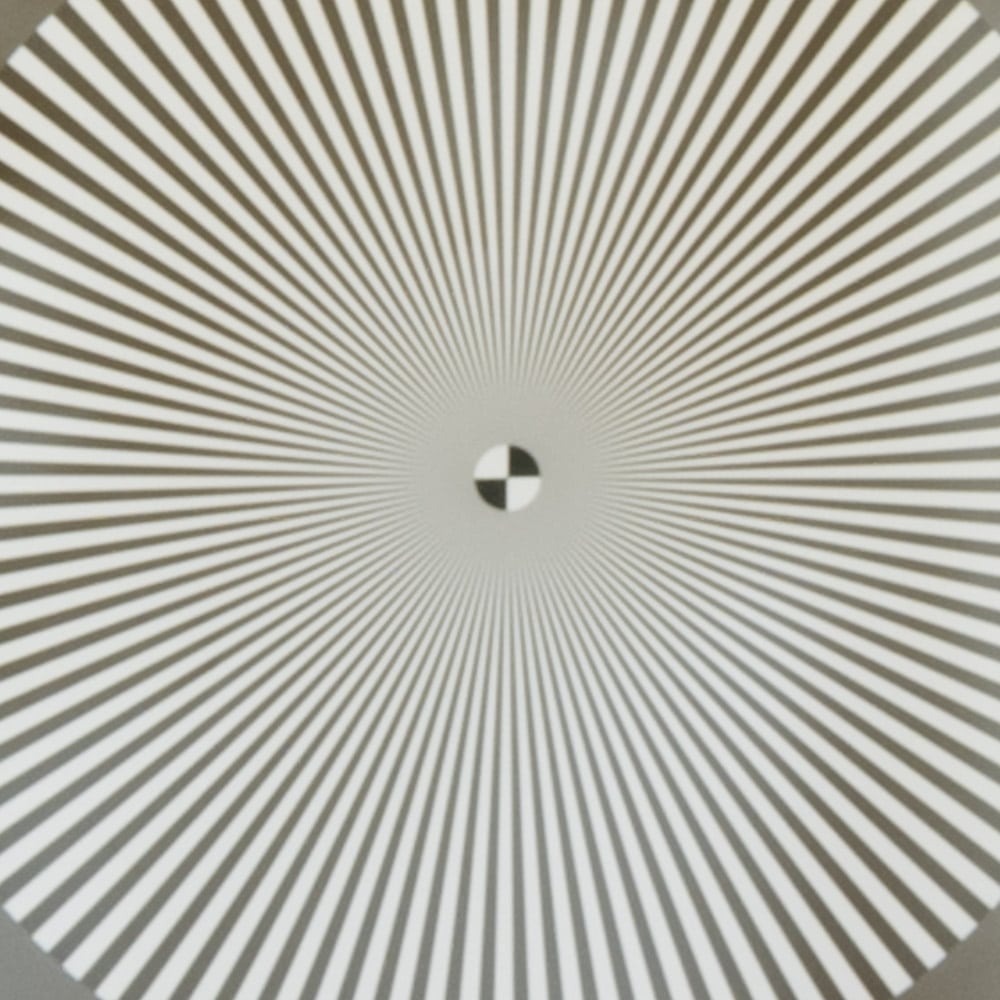 The first image with no trace of aliasing is the f/16 one, although the aliasing is quite low in the f/11 image. Aliasing is eliminated with less overall blur than in the defocused examples in the earlier post, indicating that diffraction blur is more effective at countering aliasing than defocusing.