This is one in a series of posts on the Fujifilm GFX 100. You should be able to find all the posts about that camera in the Category List on the right sidebar, below the Articles widget. There's a drop-down menu there that you can use to get to all the posts in this series; just look for "GFX 100".
I do static testing of autofocus systems using the below setup: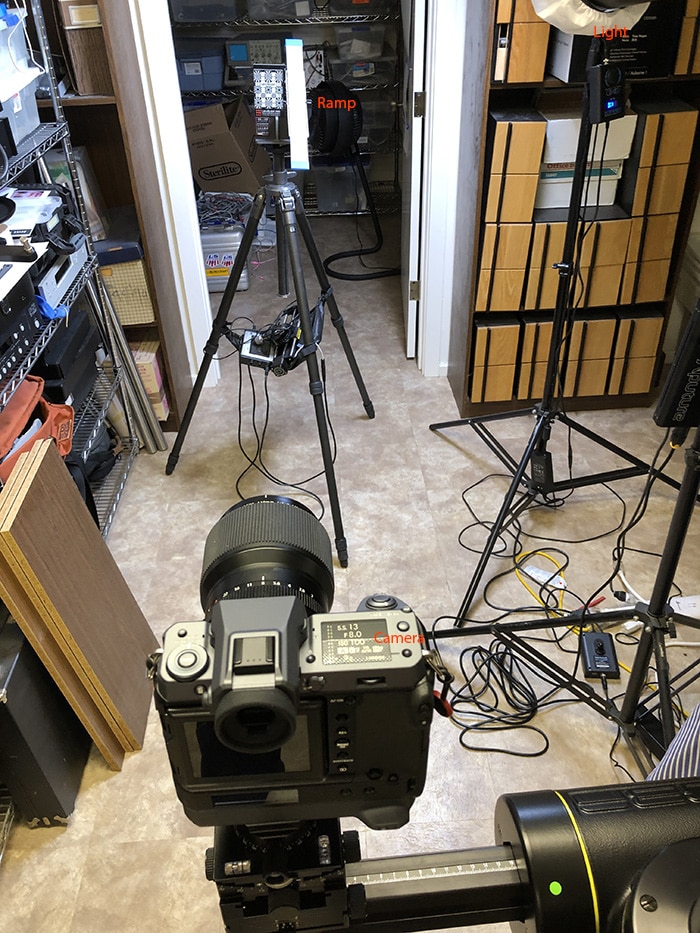 There's a checkerboard ramp next to the focusing target. Both the ramp and the target are lit with a Westcott 1×2 foot LED panel in a Westcott softbox. In the test below, I made 10 exposures under each test condition, and report on their statistics. I analyse the captures with a Matlab program that I wrote that finds the plane of focus by looking at the ramp in the images. Here's a plot with the camera set to AF-S and using a medium-sized spot: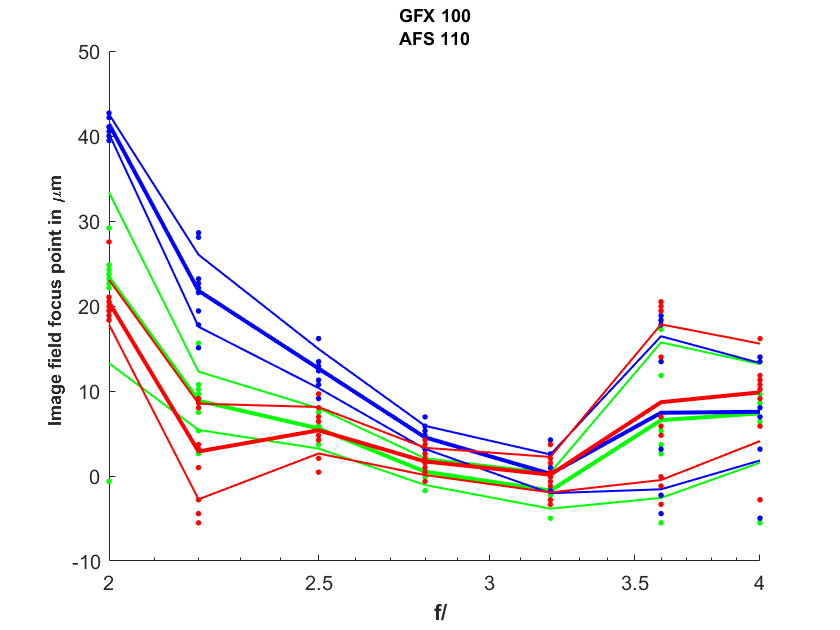 I've plotted the focus locations at the image sensor in micrometers (um) from the correct location. The three Adobe RGB planes are plotted separately, and the divergence of those planes near f/2 is an indication of the longitudinal chromatic aberration (LoCA) of the lens. I've plotted each of the sample points in the appropriate color. The thick lines are the means of the 10 samples per f-stop, and the thinner ones are one standard deviation (sigma) away.
To get an idea of how much that amount of misfocus affects the sharpness of images, the next plot shows the circle of confusion (CoC) diameter caused by the amount of misfocus in the above graph. The pixel pitch of the GFX 100 is a bit under 4 um, so COC's on that order indicate focus accuracy that is acceptable for most purposes. Negative values indicate front-focusing, and positive ones are a sign of back-focusing.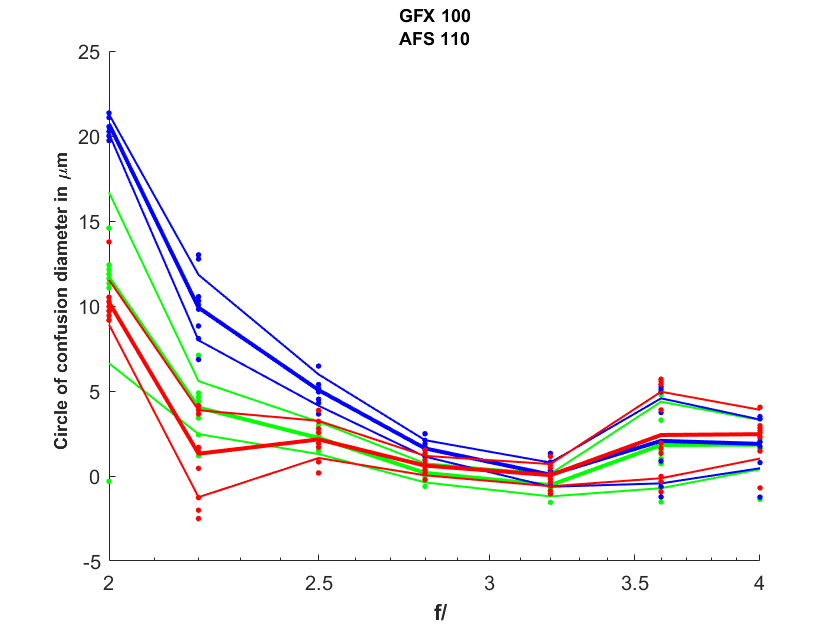 Here's the same thing for AF-C, with more f-stops in the series: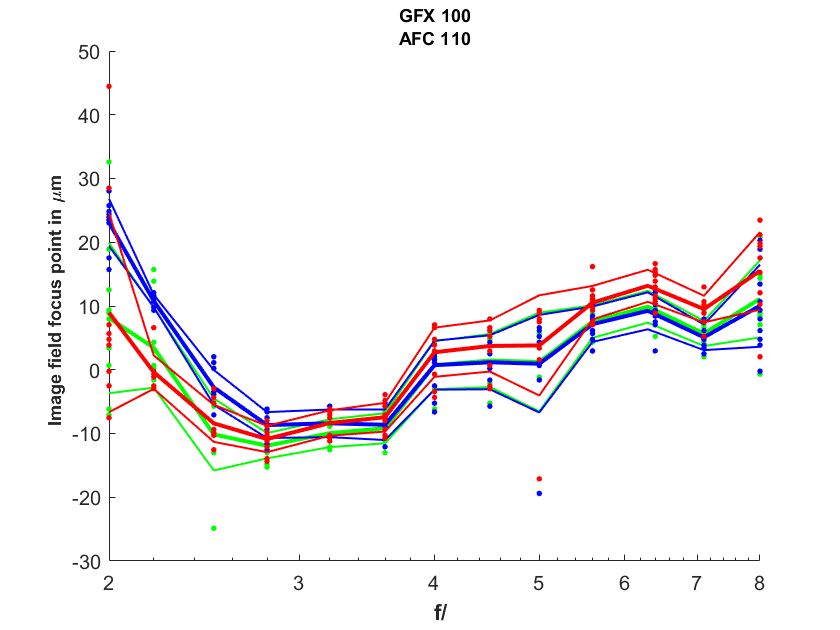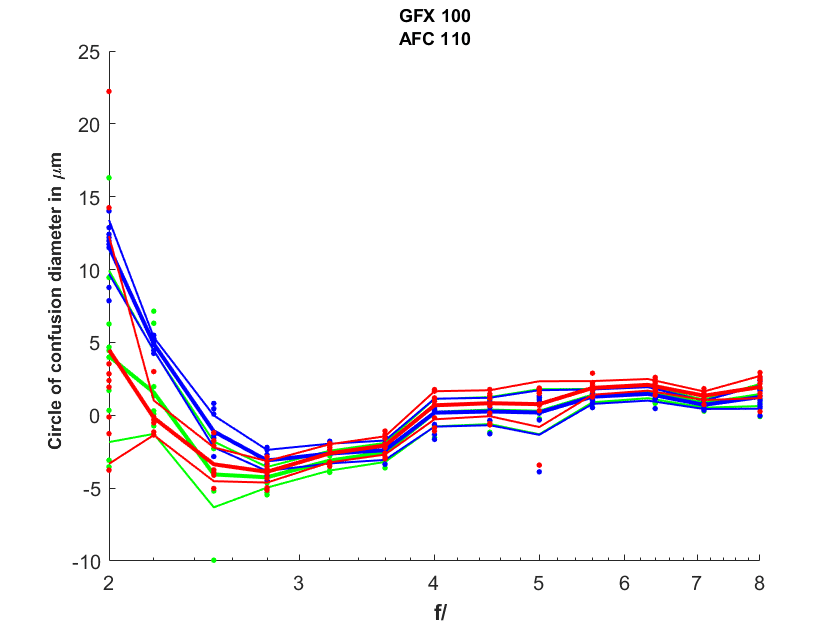 The GFX 100 has phase-detection autofocus (PDAF), which is faster than the contrast-detection autofocus (CDAF) in the GFX 50S and GFX 50R. For accuracy, CDAF is the gold standard. How much do we give up with PDAF in the GFX 100? I'll show you each Adobe RGB color plane in a separate graph.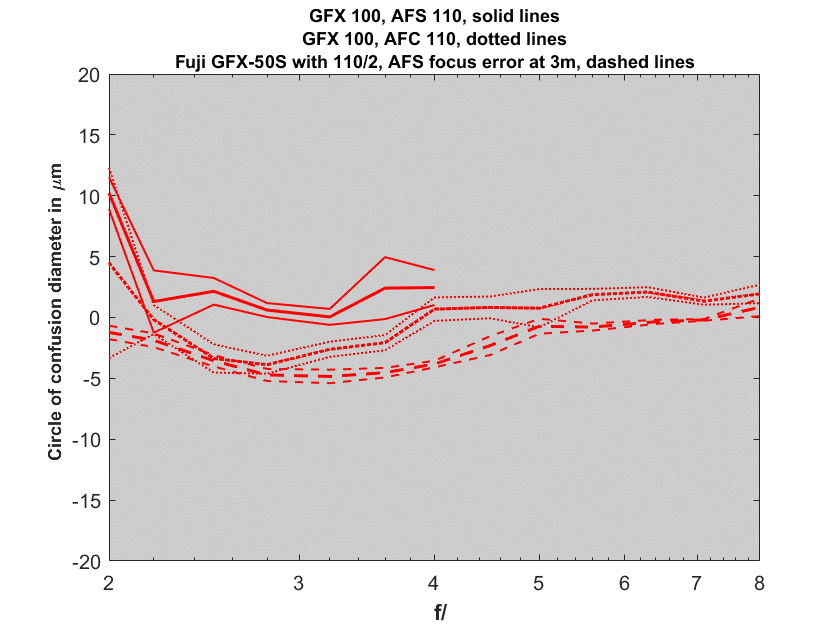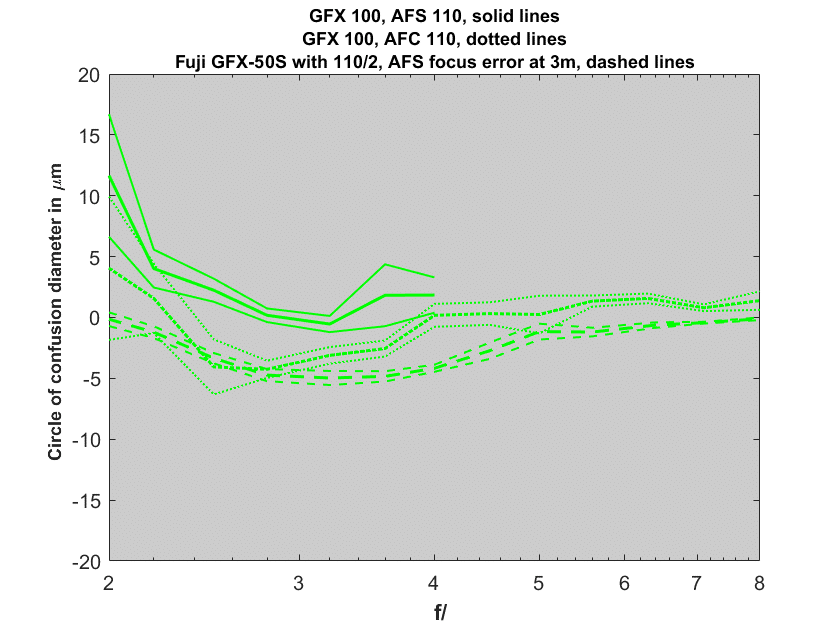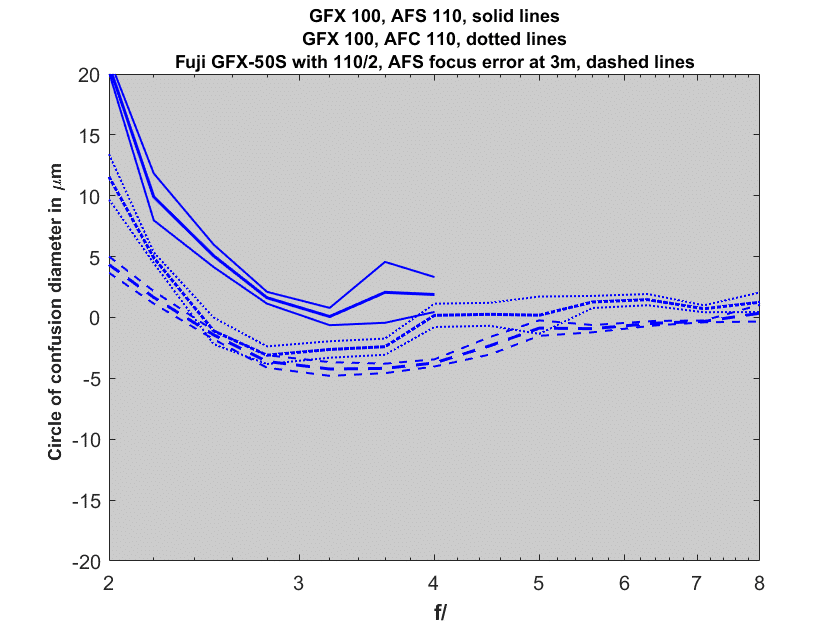 With the exception of shooting wide open or nearly so, we don't lose much accuracy to get the improved speed in the GXF 100.