This is one in a series of posts on the Fujifilm GFX 100S. You should be able to find all the posts about that camera in the Category List on the right sidebar, below the Articles widget. There's a drop-down menu there that you can use to get to all the posts in this series; just look for "GFX 100S".
When I did this test for chromatic aberration, I received some requests to per for it for some other Fuji GF lenses. This post is about the Fuji 45-100 mm f/4.
The protocol for the test:
f/5.6 (oops, I see I did the test at f/4 for the 110 and the 80; I'll go back and see how the results change with f-stop)
C1 head
RRS legs
Sinusoidal Siemens star for focusing.
Slanted edge above it
Electronic shutter
Zoom set to 45, 60, 80, and 100 mm.
3 sets of 16 pixel-shifted images at each focal length
All 192 images assembled by Fuji Pixel Shift Combiner
Resultant 12 images analyzed in Imatest
Sharpest image at each focal length picked, others discarded
The results are presented for both MTF and chromatic aberration, developed in Lightroom 10.2 with sharpening turned off, and white balance to the gray of the slanted edge.
First, MTF: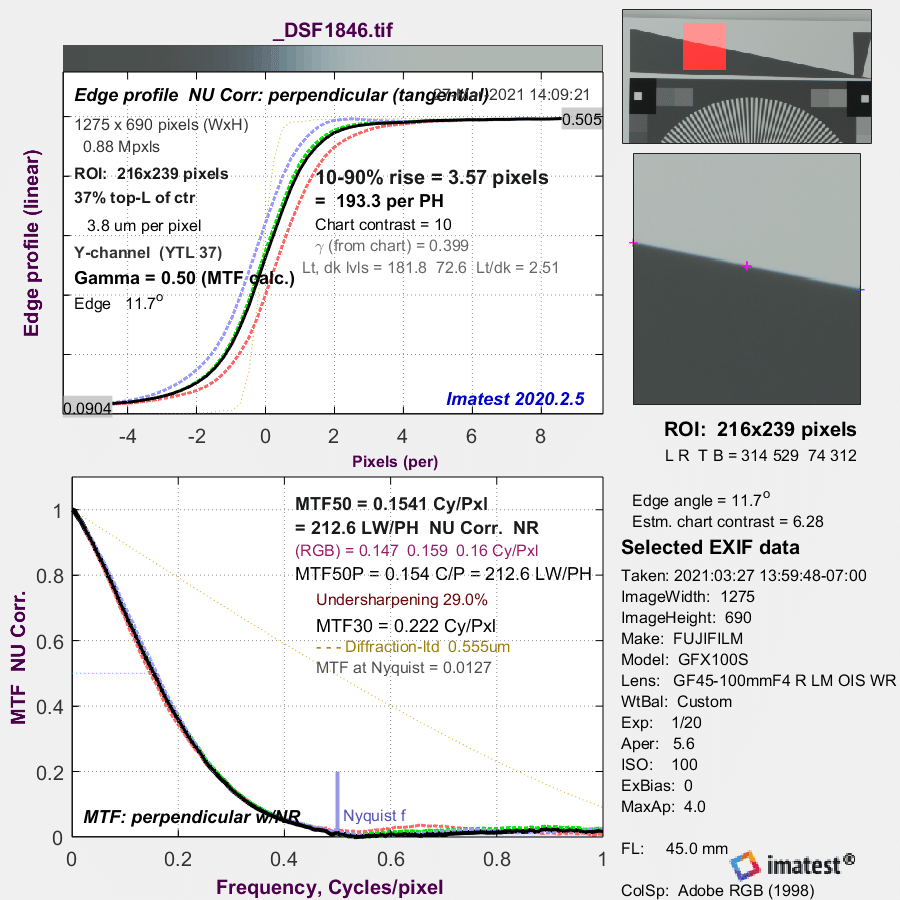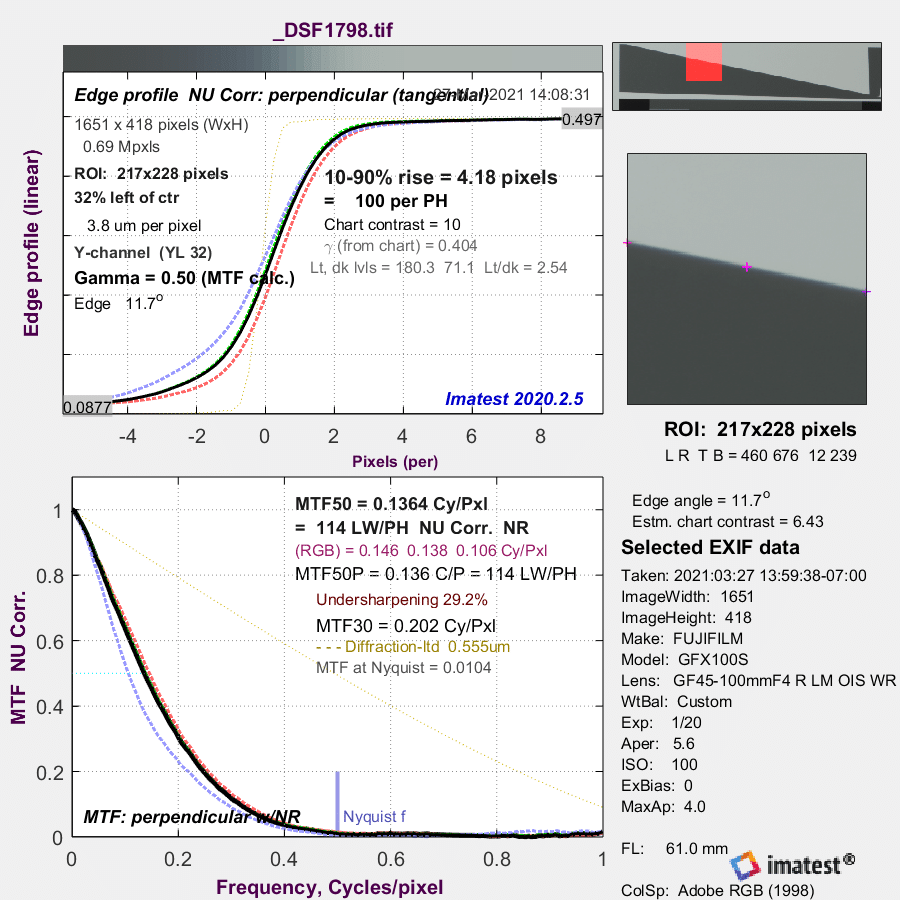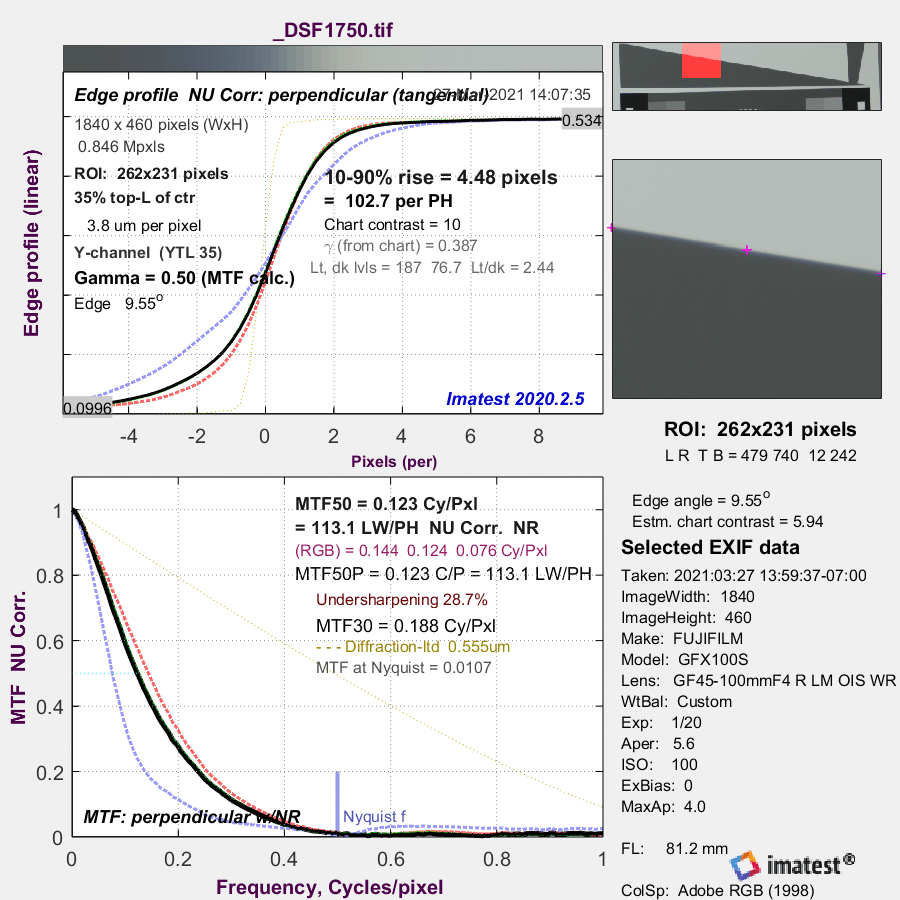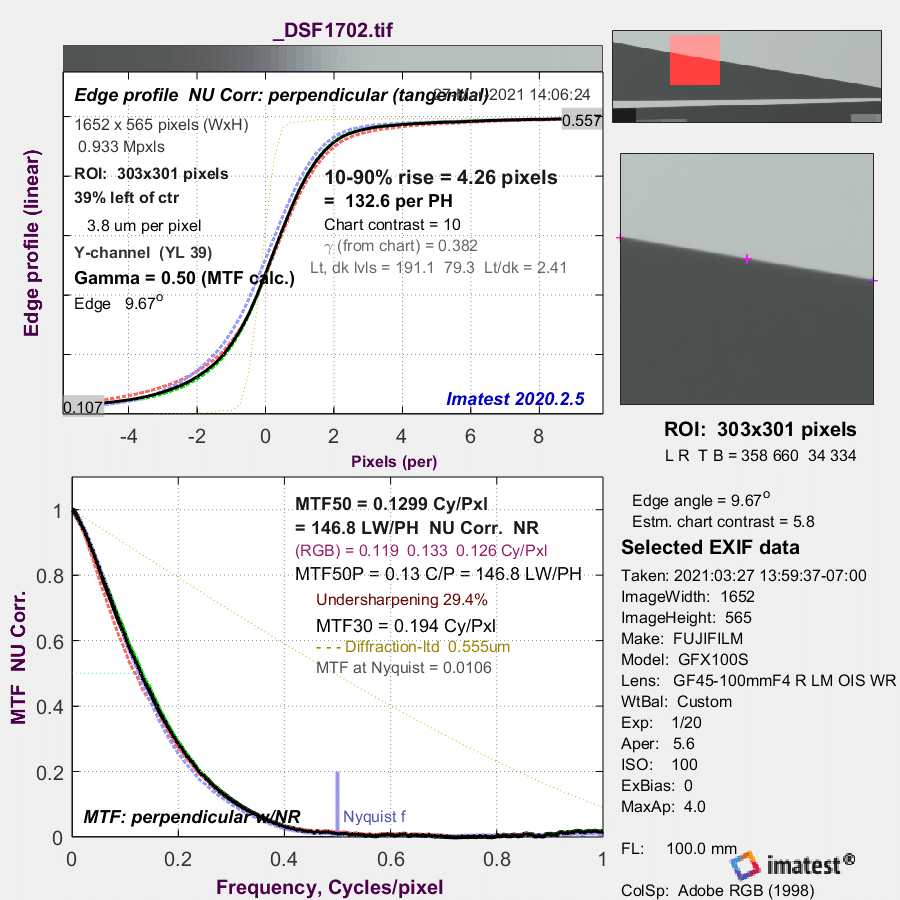 The chromatic aberration charts: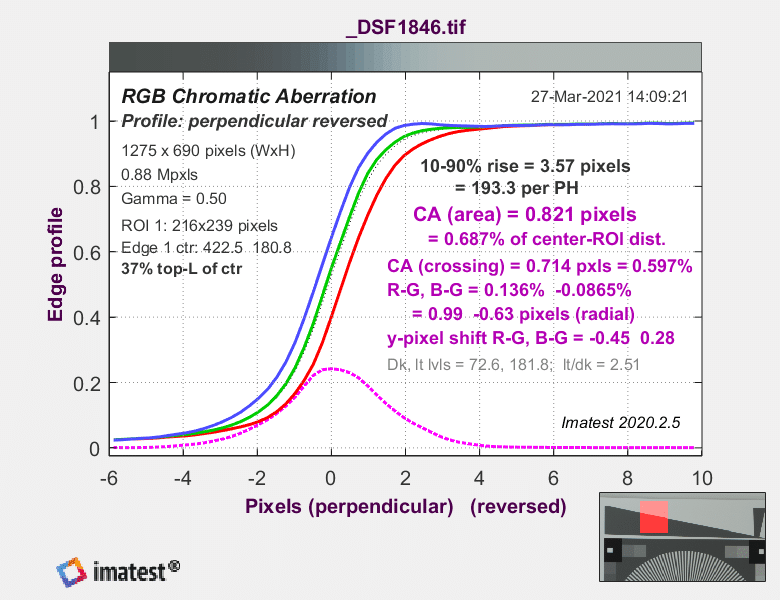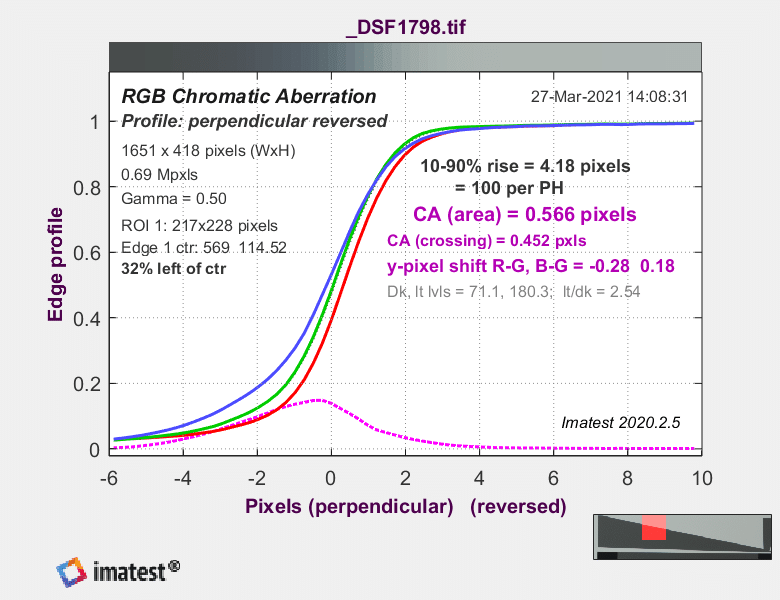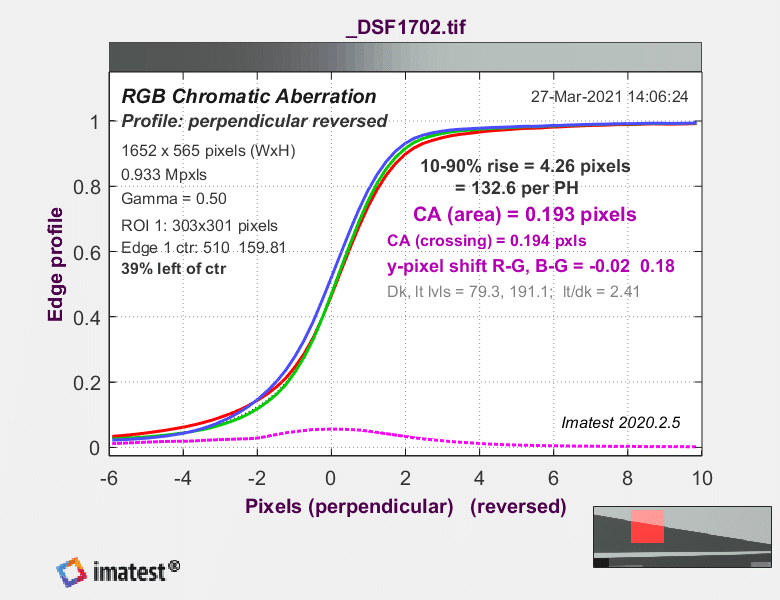 The lens has the most CA at 45 mm and the elast at 100.