This is one in a series of posts on the Fujifilm GFX 100S. You should be able to find all the posts about that camera in the Category List on the right sidebar, below the Articles widget. There's a drop-down menu there that you can use to get to all the posts in this series; just look for "GFX 100S".
I've shown you some theoretical work on the sub-Nyquist and ultra-Nyquist behavior of pixel shifting systems. I've also showed some visual demonstrations of how the Fuji 16-shot stacking system does when compared to a straight single shot with Lightroom demosaicing. Now I'll take the shots that I captured for the latter and analyze slanted edges for some quantitative judgements.
The scene: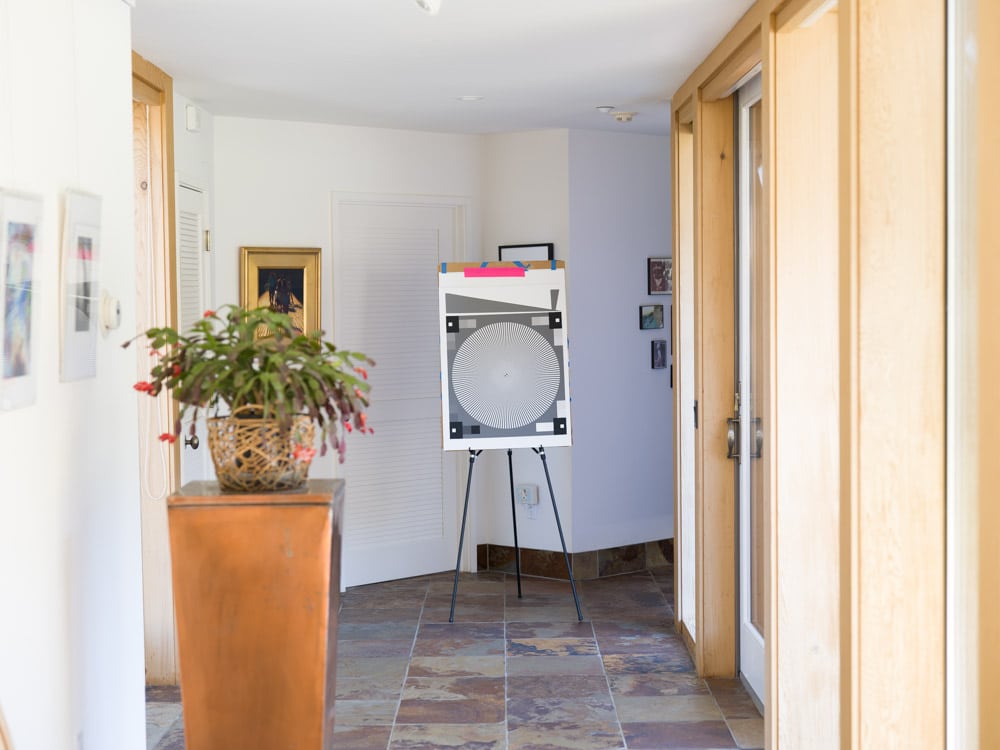 The protocol:
80 mm f/1.7 lens on the GFX 100S
f/4
C1 head
RRS legs
Sinusoidal Siemens star for focusing.
Slanted edge above it
Electronic shutter
The single shot, developed in Lightroom 10.2 with default setting except for sharpening turned off and withe balance to lower left gray background around star.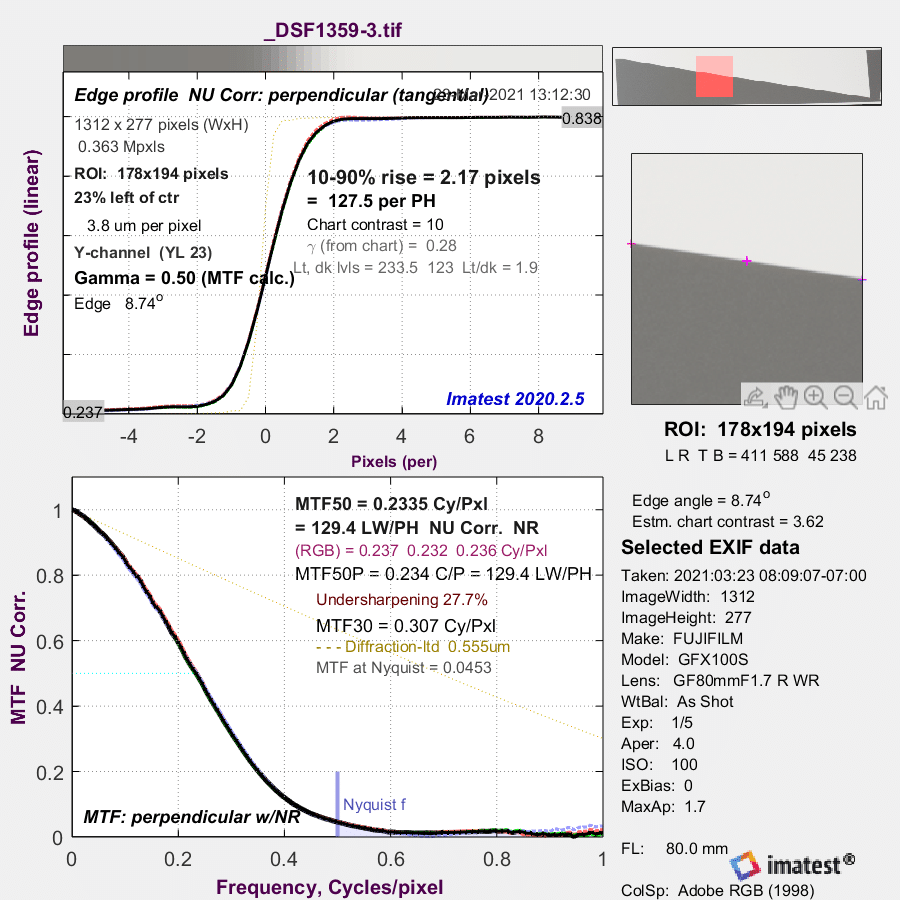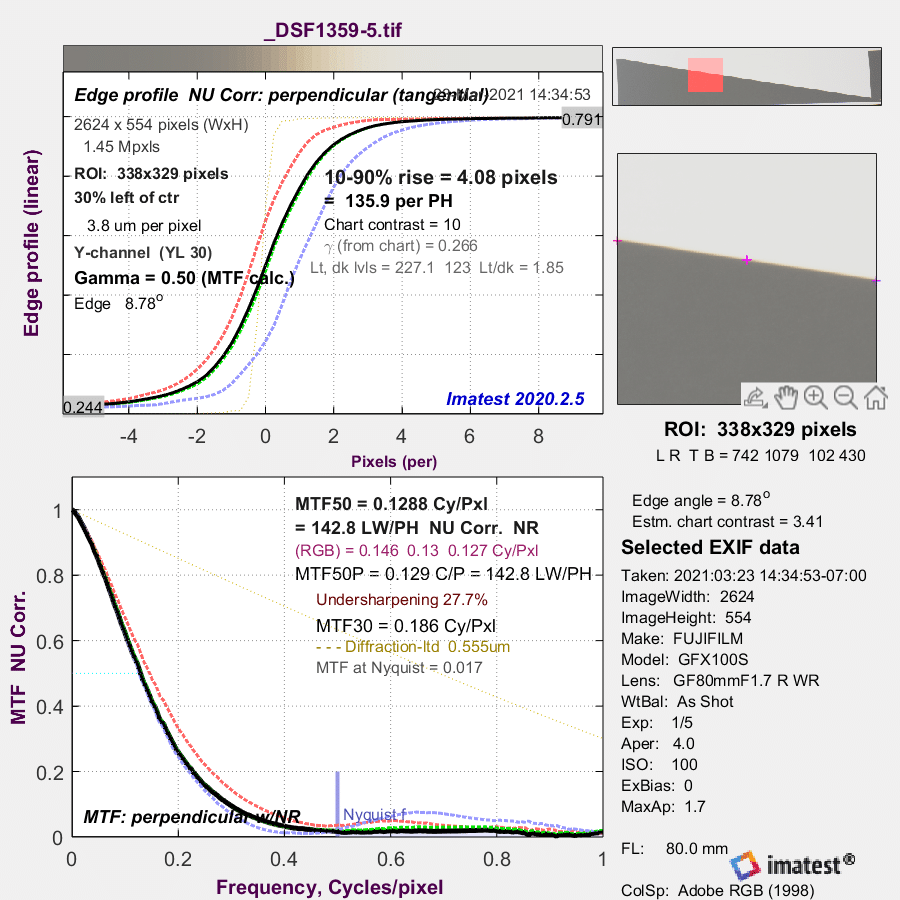 To compare these, remember that the number of pixels in each direction in the 16-shot image is twice what it is in the single capture. So divide the MTF x-axis in cycles per pixel by 2 in the single shot image to get the equivalent number in the 16-shot capture.
MTF 30 of the 16-shot capture is 0.186 cy/px. MTF 30 of the single capture is 0.348 cy/px. Divide that by two and you get 0.174 cy/px. So the two images are about the same sharpness measured at MTF 30.
But there's something really strange going on. Look at the edge profile on the 16-shot image, paying attention to the three color planes. There is a lot of chromatic aberration. But there's not much with the single shot image.
Now, both shots with Lightroom default sharpening: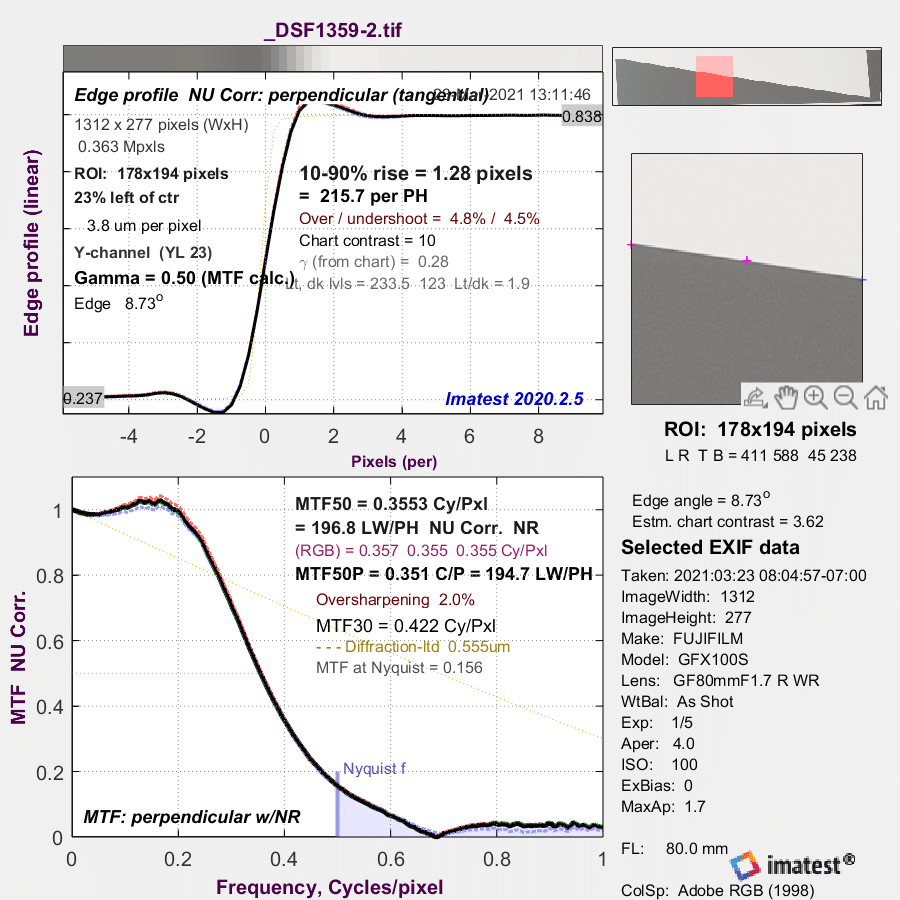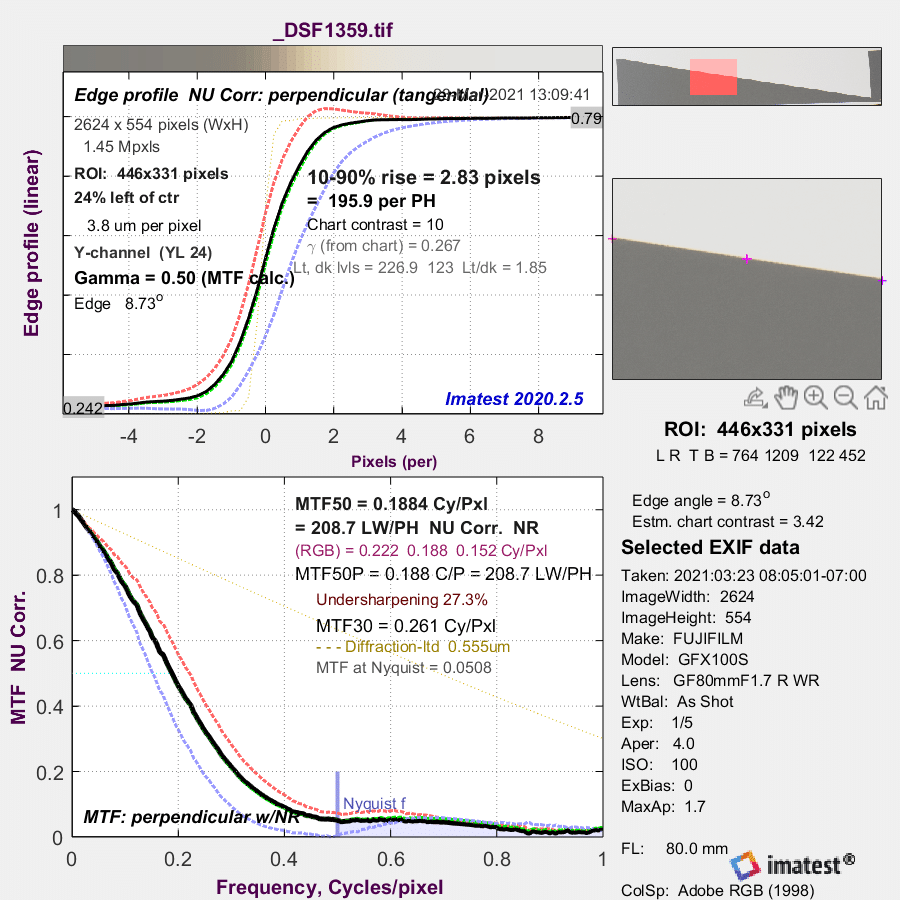 There's a lot more sharpening in the single shot image. That's because the Lr default sharpening for this camera and lens always uses a 1-pixel radius, and one pixel is twice as big in the single shot image as it is in the 16-shot one, as measured in terms of field of view.
This chromatic aberration thing is going to need some more work. Is it a bug in the Fuji Pixel Stack combiner software?