This is one in a series of posts on the Fujifilm GFX 100S. You should be able to find all the posts about that camera in the Category List on the right sidebar, below the Articles widget. There's a drop-down menu there that you can use to get to all the posts in this series; just look for "GFX 100S".
A couple of days ago I published this test of the Fujifilm 23 mm f/4 and 30 mm f/3.5 GFX lenses. Although the point of the post wasn't center sharpness, I posted those images for comparison. A mild controversy developed over whether the center sharpness was about the same, which was my opinion, or whether the 30 mm lens was the winner. I found the judging difficult because the images were made from the same location, and thus the subject was larger in the 30 mm images. I thought I'd run a quantitative test of on-axis sharpness with the two lenses.
The scene with the 30 mm lens wide open: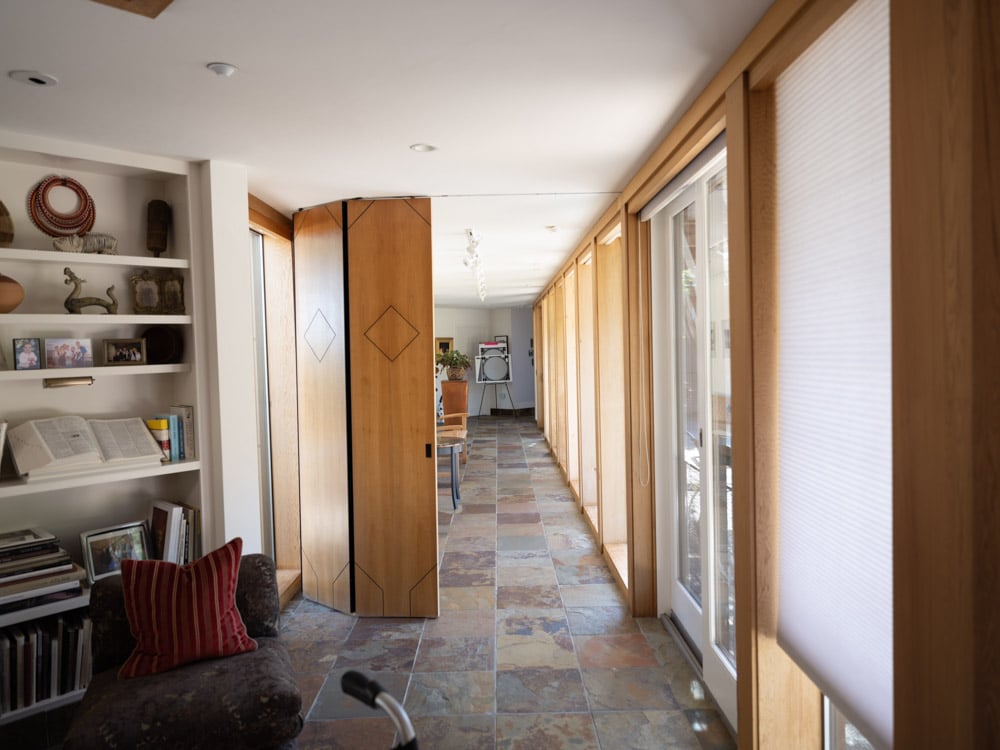 Test conditions:
RRS carbon fiber legs
C1 head
Target distance 40 feet for the 23 mm shots, 55 feet for the 30 mm ones
ISO 100
Electronic shutter
2-second self timer
f/4, f/5.6, and f/8
1/10, 1/5, 1/2.5 second
Focus bracketing with a step size of 1
Develop in Lightroom 10.2
Sharpening amount 0, radius 1, detail 0
White balance to gray of chart
Same minor exposure adjustment applied to all images
Rest of settings at default
Analyse in Imatest
At f/4: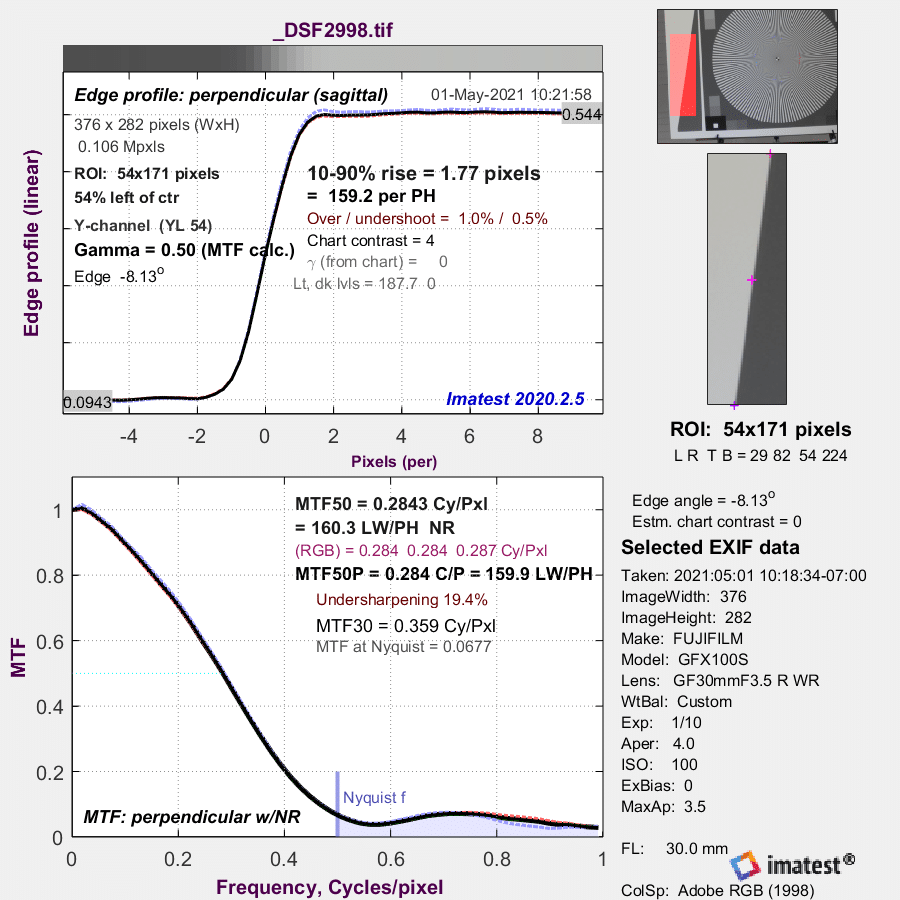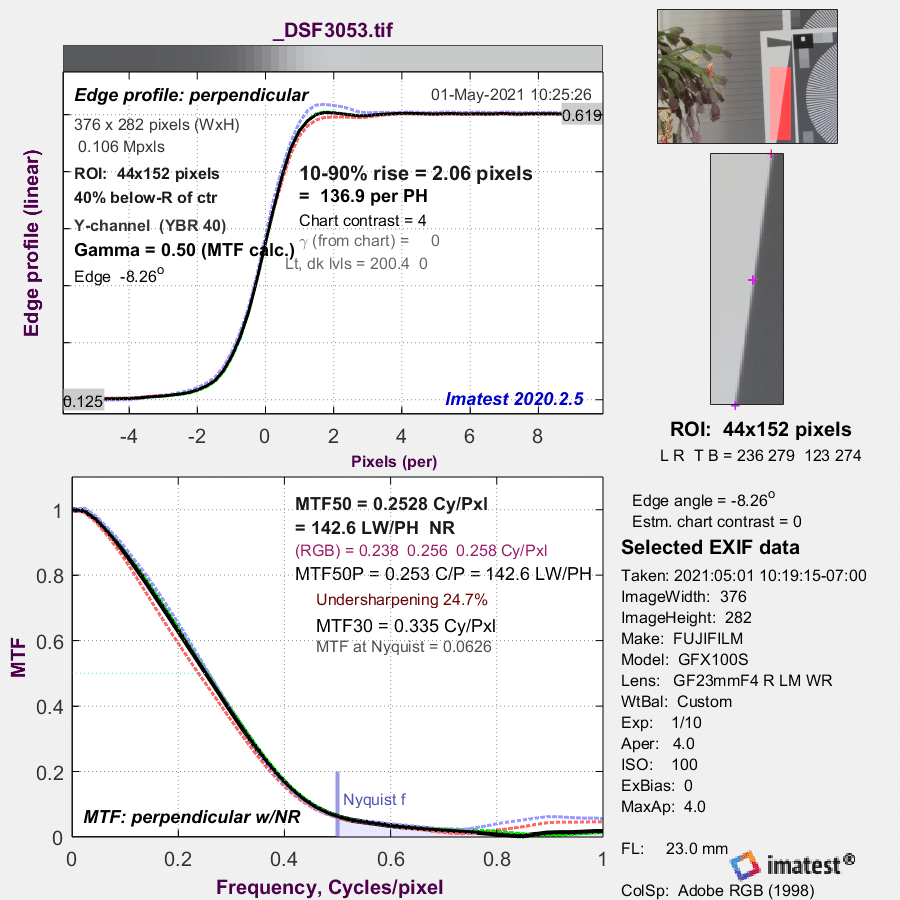 The 30 mm is a bit sharper.
f/5.6: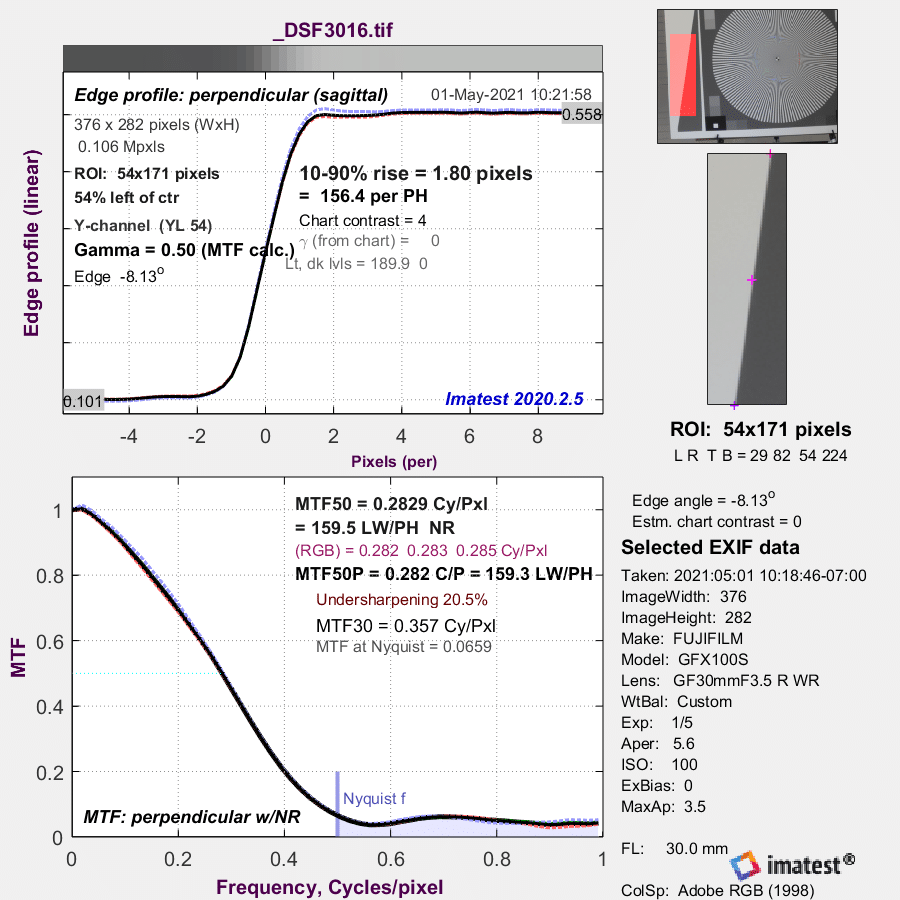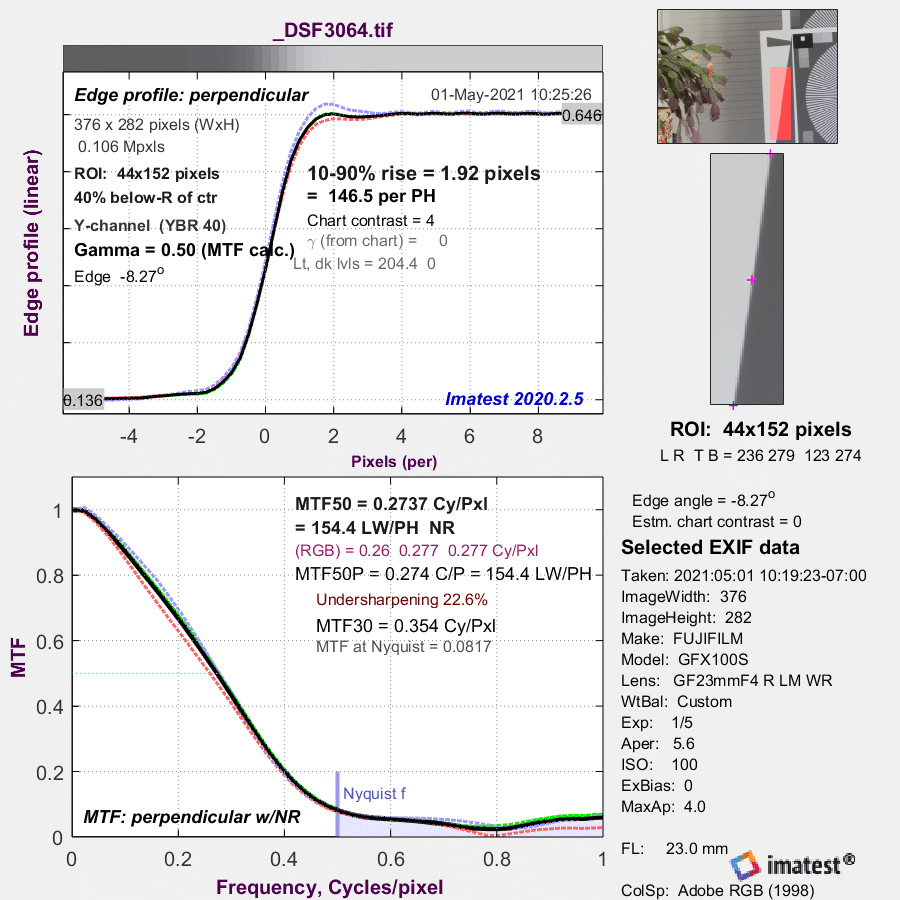 The 30 mm wins by a nose.
f/8: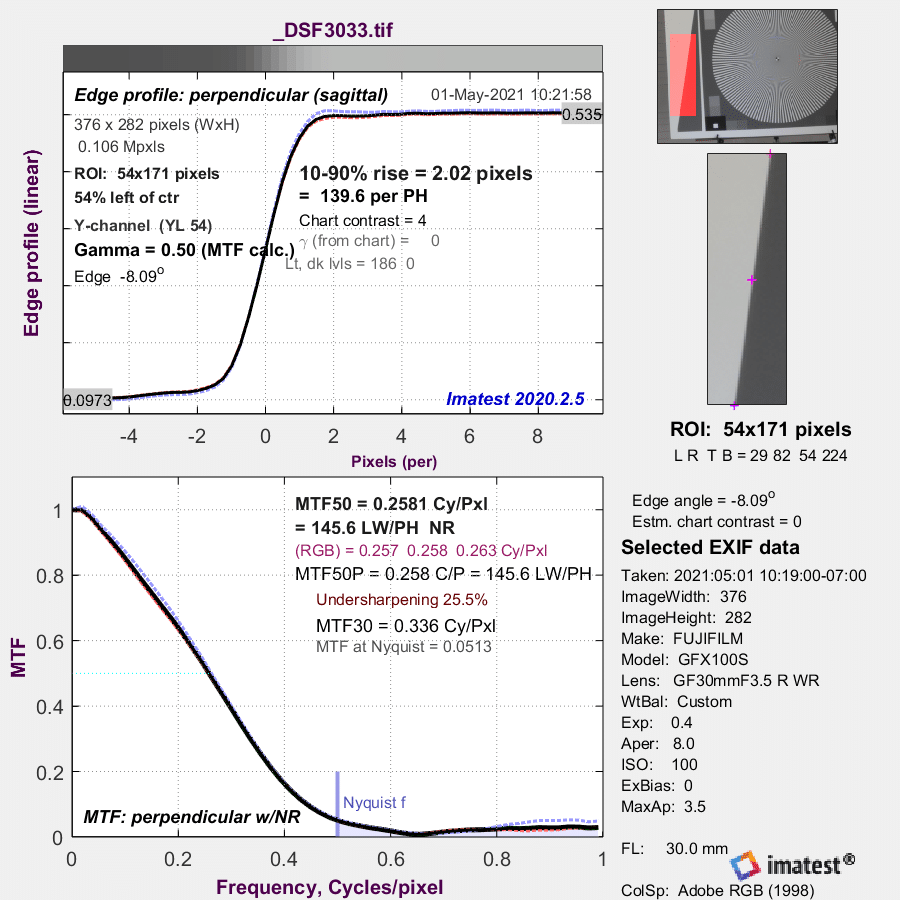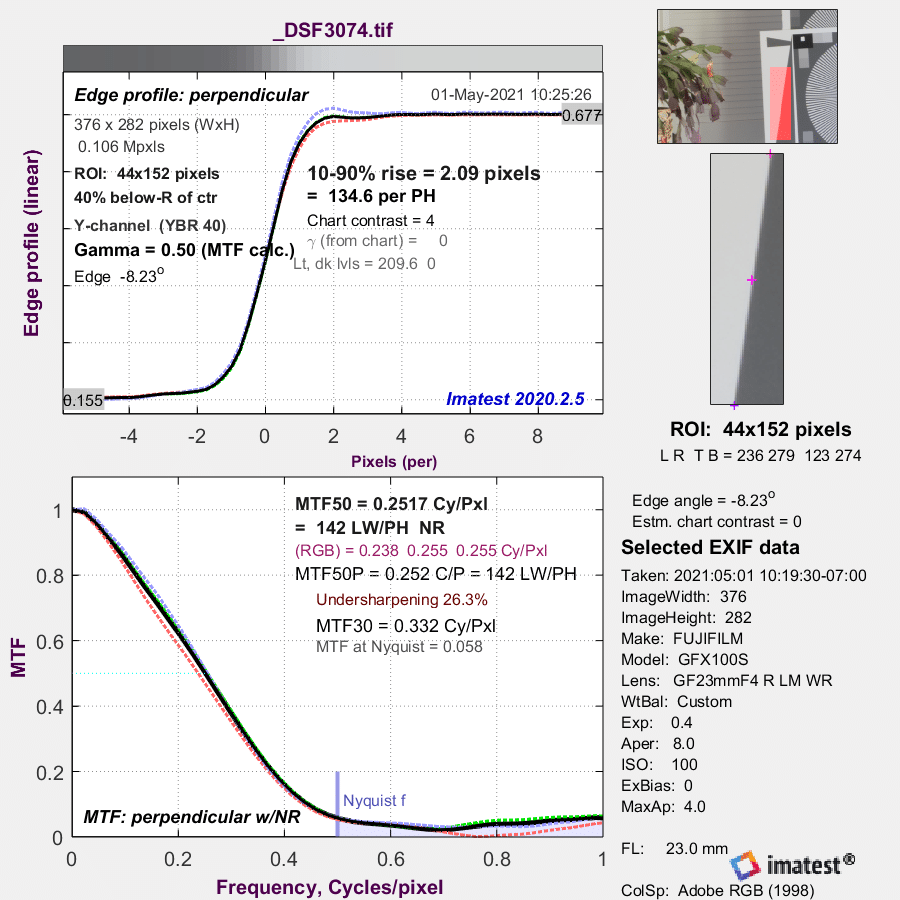 A virtual tie, with the numbers favoring the 30 mm lens.
While we're at it, let's look a chromatic aberration.
f/4: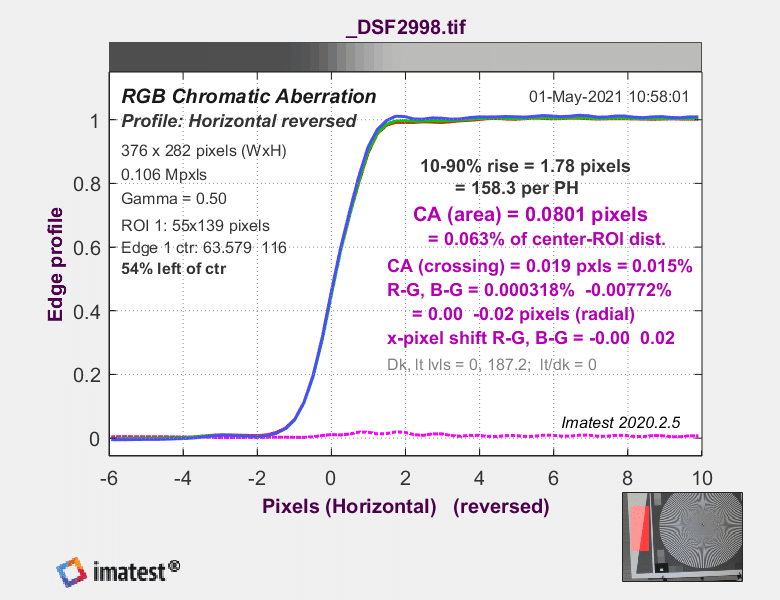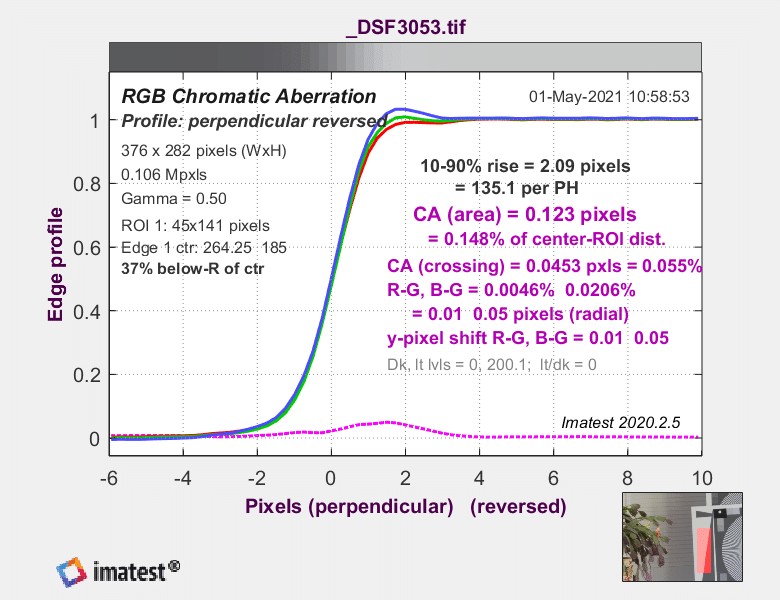 More CA with the 23, but still quite well controlled.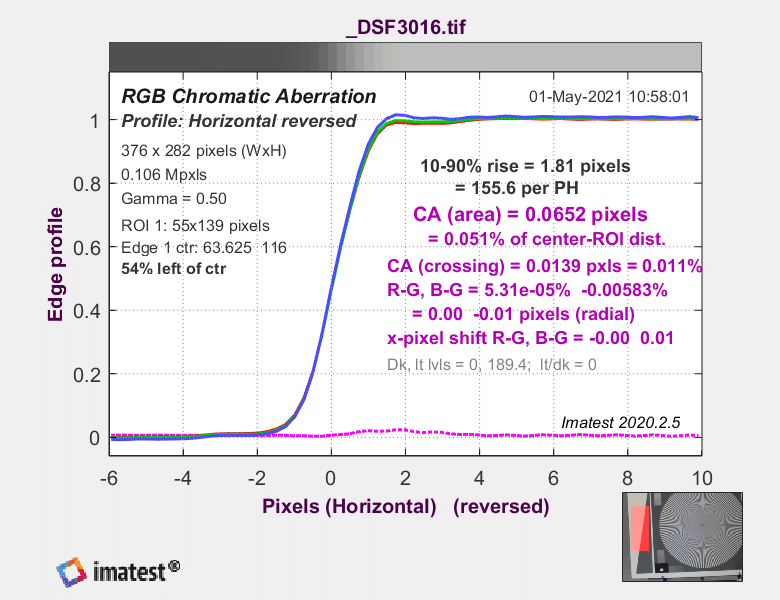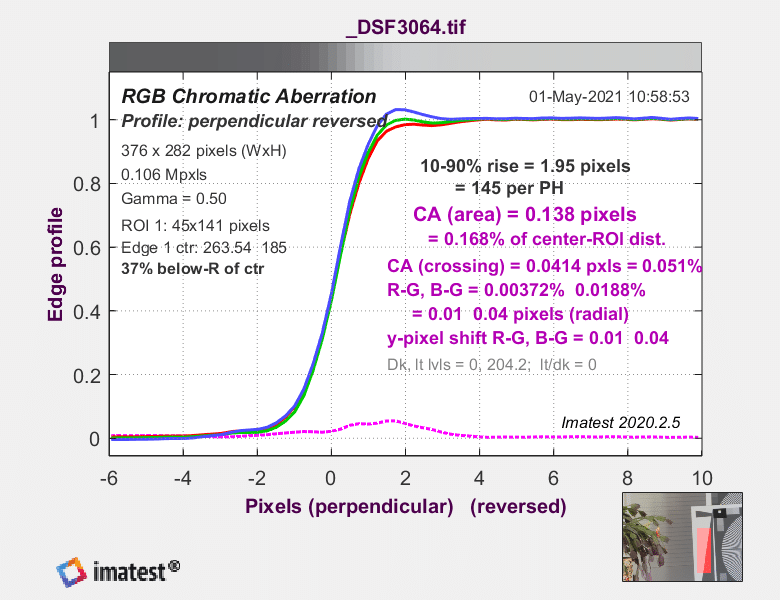 About the same as at f/4.
f/8: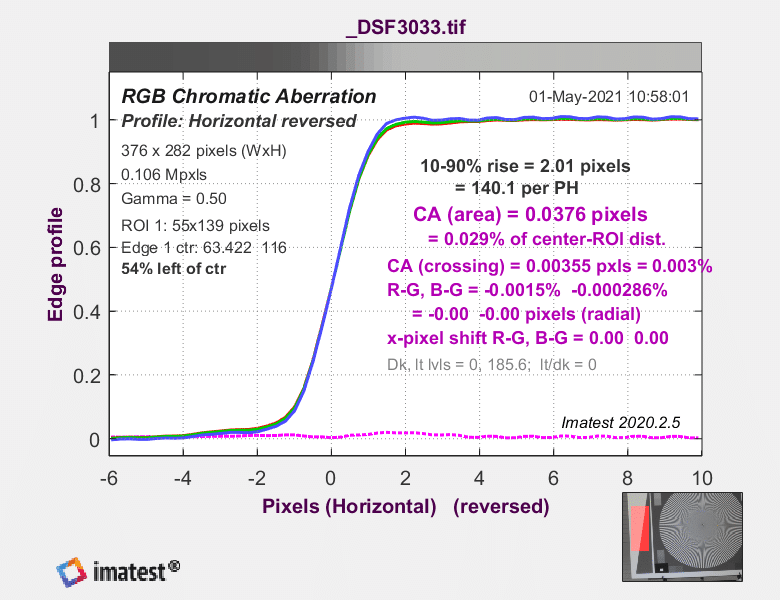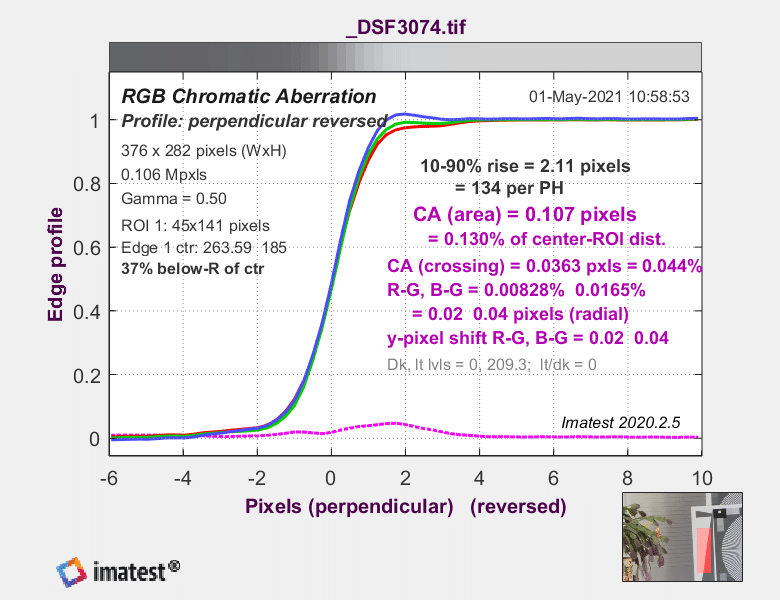 No significant change.
I am beginning to raise my opinion of the 30 mm lens, and I already thought it was quite good.