This is one in a series of posts on the Fujifilm GFX 100S. You should be able to find all the posts about that camera in the Category List on the right sidebar, below the Articles widget. There's a drop-down menu there that you can use to get to all the posts in this series; just look for "GFX 100S".
Last weeked, I set out to make some GFX 100S test images that had to be exposed with the camera slightly below waist level. I set up the tripod, clipped the camera in, tilted the LCD screen horizontal…
… and couldn't see a thing.
The glare from the sky was just too much. I wished for the GFX 100 tilt/swivel EVF adapter. I pulled my jacket over my head. I unclipped the camera and set up as much of the shot as I could using the EVF, clipped it back in, and made a few shots blind.
They were useless.
I marched back inside with the camera still on the tripod, and another camera in my other hand. I attempted to spread the legs and set down the tripod with one hand. The RRS tripod bit me.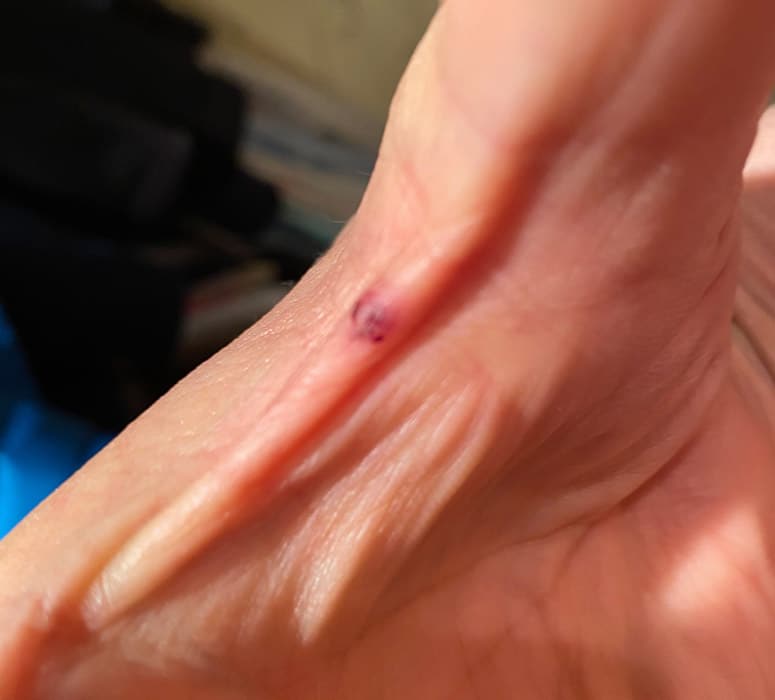 I said a few choice words, and felt stupid. I sat down at my computer and ordered a Hoodman H32MB Hoodloupe. It came yesterday.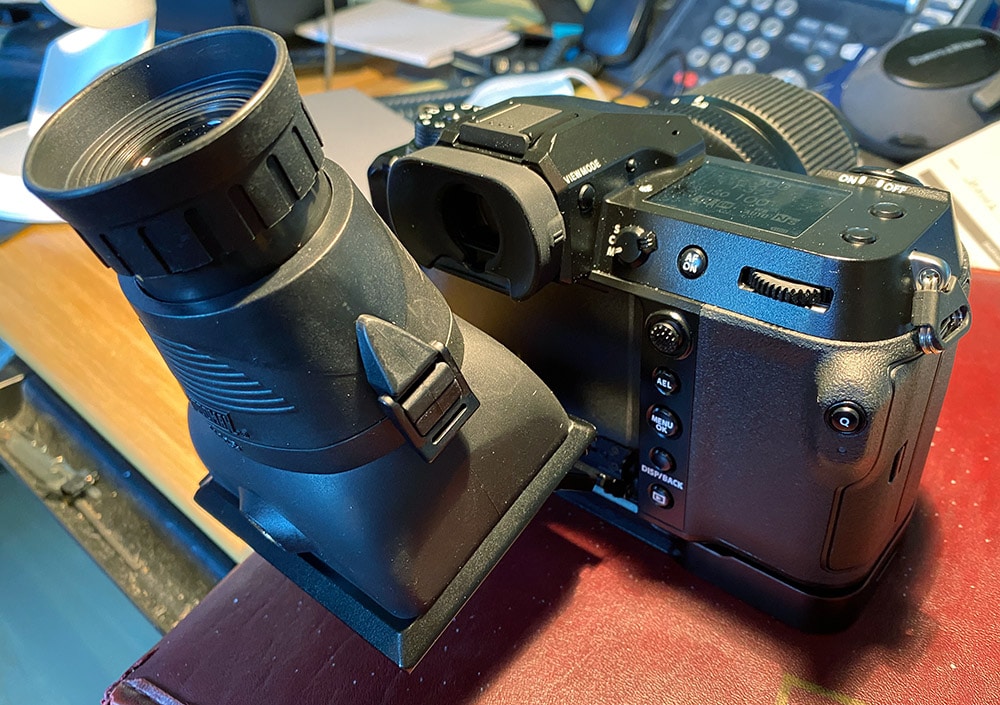 It works fine if you pull the LCD screen back a bit. It's got a 6-diopter adjustment range, so you can use it without your glasses if your connection isn't great.
It ain't a tilt/swivel EVF, but it's a whole lot better than nothing.