This is one in a series of posts on the Fujifilm GFX 100S. You should be able to find all the posts about that camera in the Category List on the right sidebar, below the Articles widget. There's a drop-down menu there that you can use to get to all the posts in this series; just look for "GFX 100S".
I have written in this blog about focus drift with the GFX cameras. I just had my first experience with it with the GFX 100S and the 110 mm f/2 GF lens. Lens set at f/2.8. I used the internal intervalometer to make a sequence of 40 images, using the silent shutter and a 1 second delay.
Here are the raw channel MTF50s that resulted: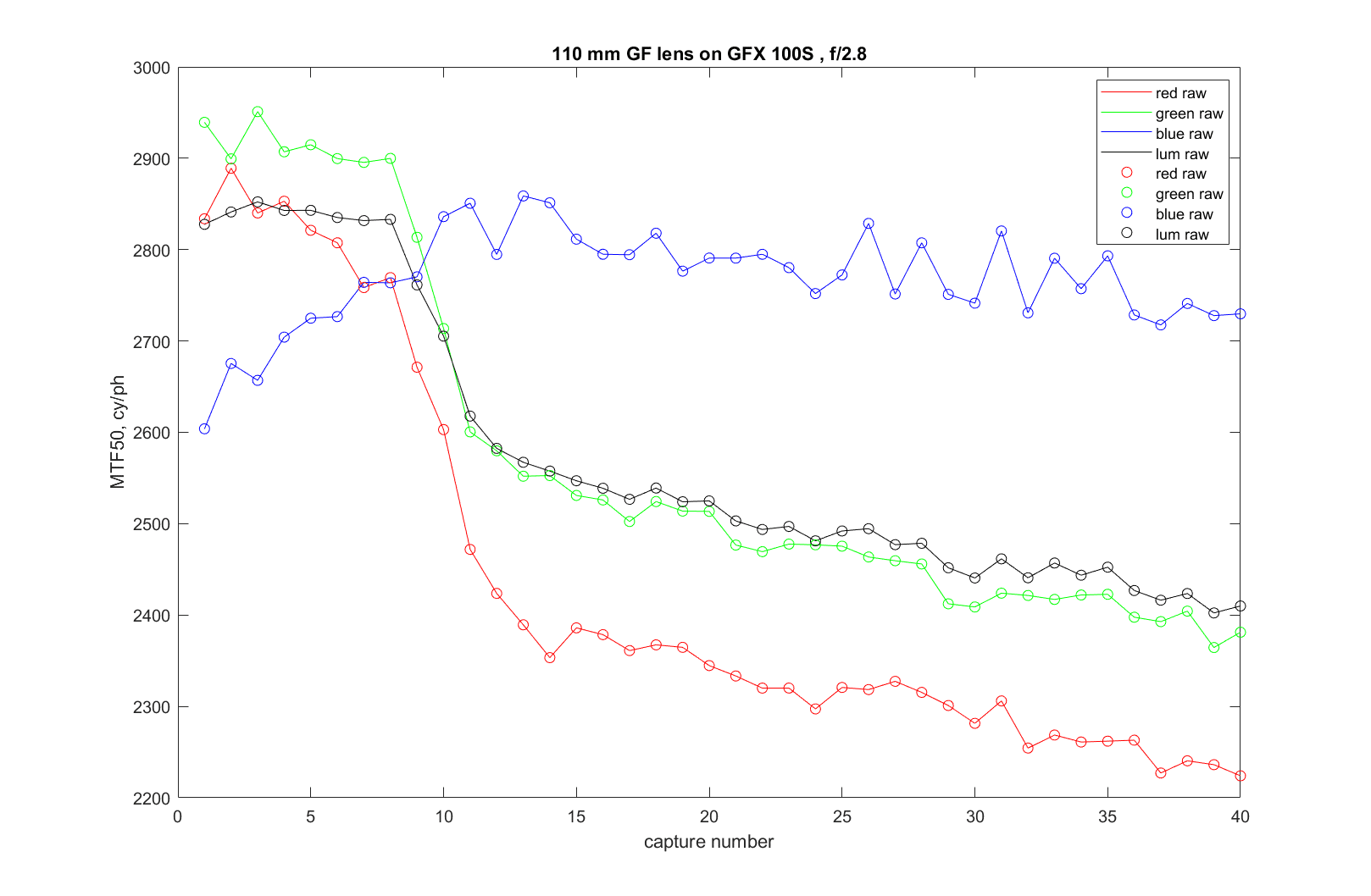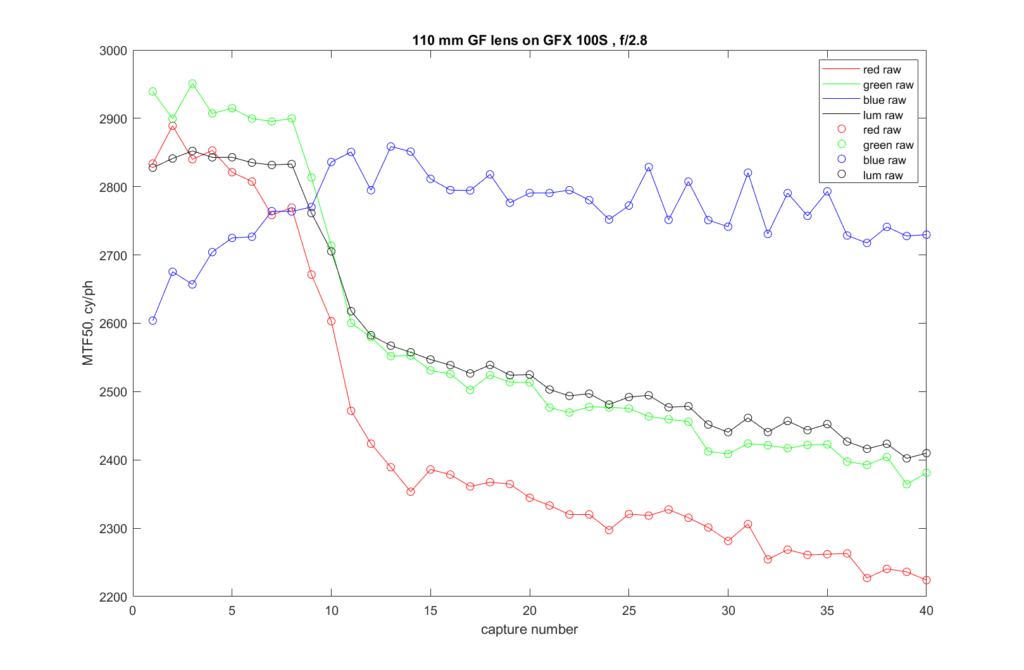 The drift is not huge — note the bottom of the y-axis is 2200 cycles/picture height, but you'd surely notice it for critical landscape work. The drift seems to be more or less continuous, slowing in the last half of the 40-shot series.
Vibration: camera on heavy RRS legs on slate on 6 inches of concrete on grade. A mile from the nearest road. The camera did open and close the diaphragm between each shot.
Doing a run with a 1-minute delay, the shots 5 seconds apart, and the camera set to f/2 produced maybe a bit less drift, but I'm unwilling to draw firm conclusions from that since I don't know how repeatable the phenomenon is.