This is one in a series of posts on the Fujifilm GFX 100S. You should be able to find all the posts about that camera in the Category List on the right sidebar, below the Articles widget. There's a drop-down menu there that you can use to get to all the posts in this series; just look for "GFX 100S".
I've been refining my techniques for low-contrast slanted edge testing of the GF lenses for the GFX cameras, and I've run into a snag. It's taken me a while, but I now think I have a workaround. But the snag itself is interesting, and could possibly affect real-world photography with the GFX 100S.
Here's the thing: when you use the focus bracketing feature in the GFX 100S, the focal plane doesn't move consistently away from the camera, like it's supposed to do. The trend is for it to move away, but it sometimes moves towards the cameras, and it most certainly doesn't always move the same distance.
Here's an example. The target is a slanted edge, and I'm plotting MTF50 vs exposure number in a sequence that uses focus bracketing with a step size of one. The series starts with the focal plane short of the target, and ends with the focal plane well behind the target. The MTF50 rises and then falls in general, but it goes up and down with a period of about two shots in between.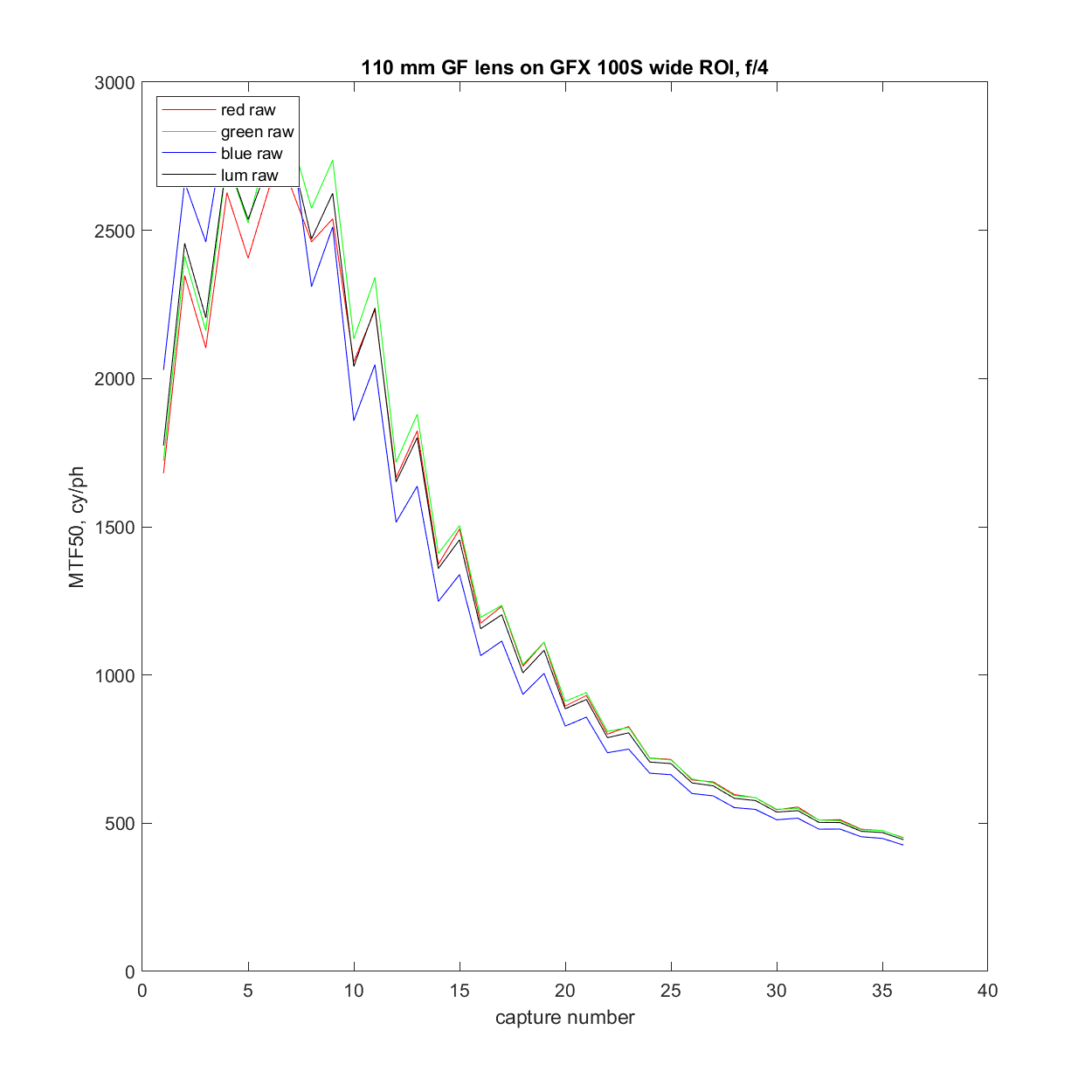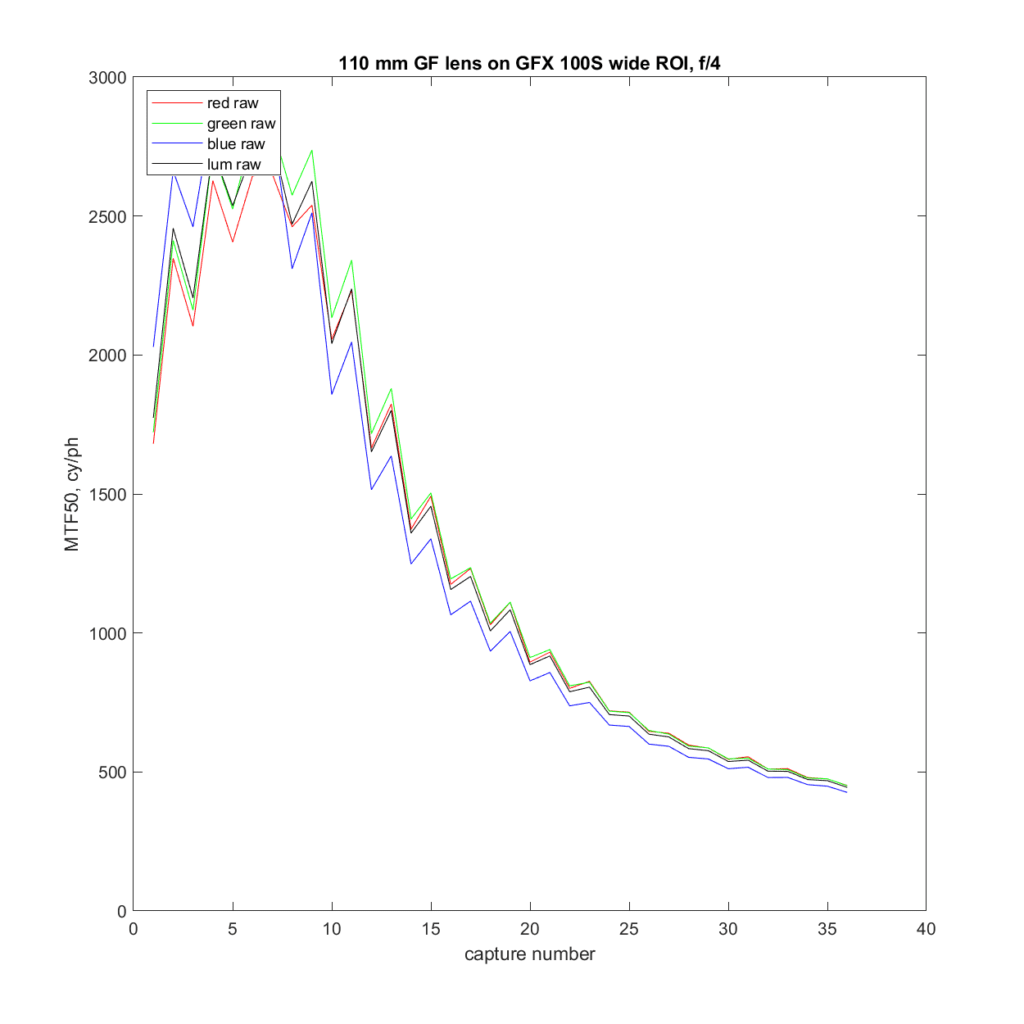 It's not just the 110. Here's a series with the 45/2.8. The focal plane doesn't actually go backwards consistently here, but it only advances like it's supposed to do every other capture.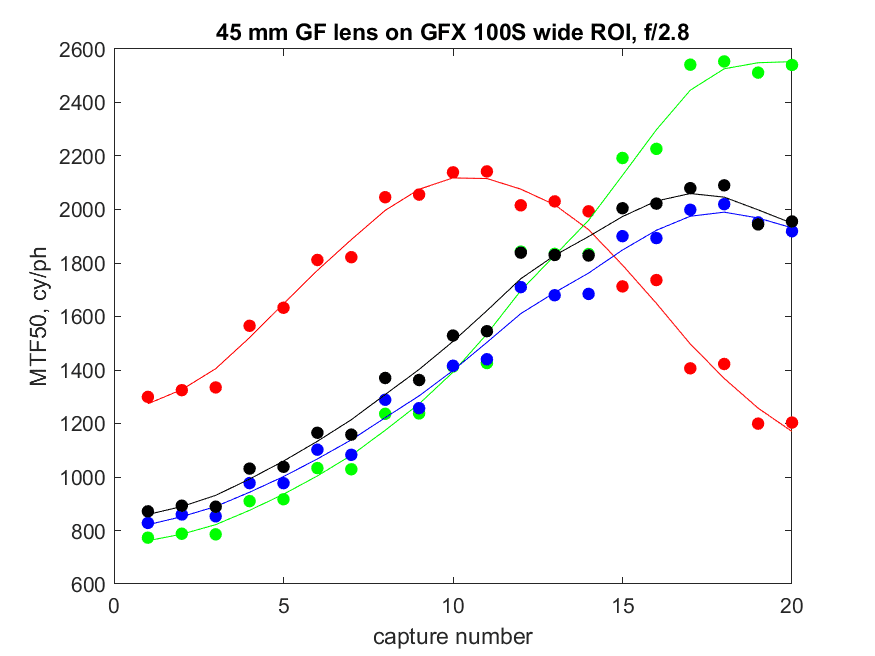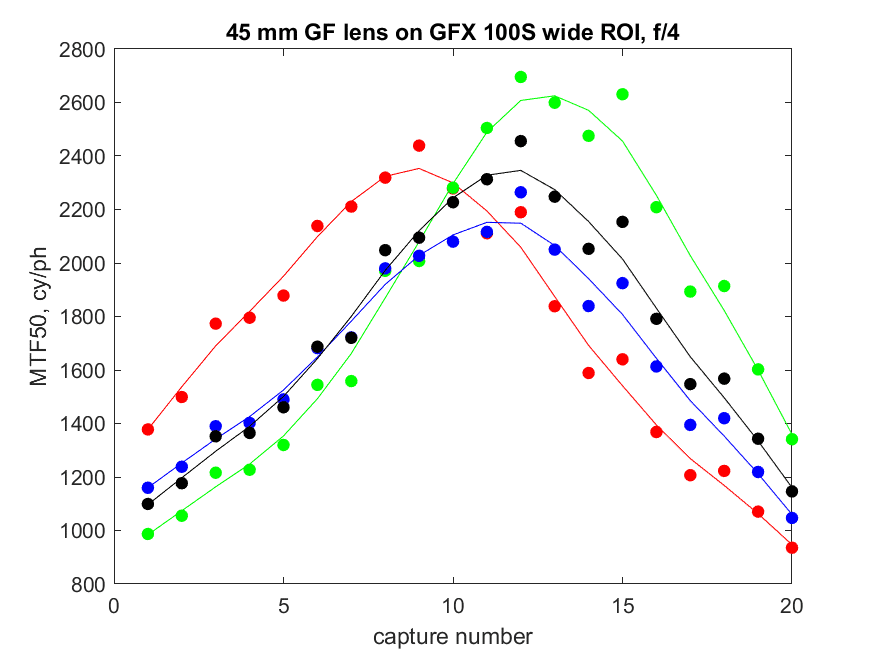 A DPR medium format forum member has verified that his 110/2 does the same thing on his GFX 100S.
The effect is less noticeable at larger step sizes. The following is with a step size of 2.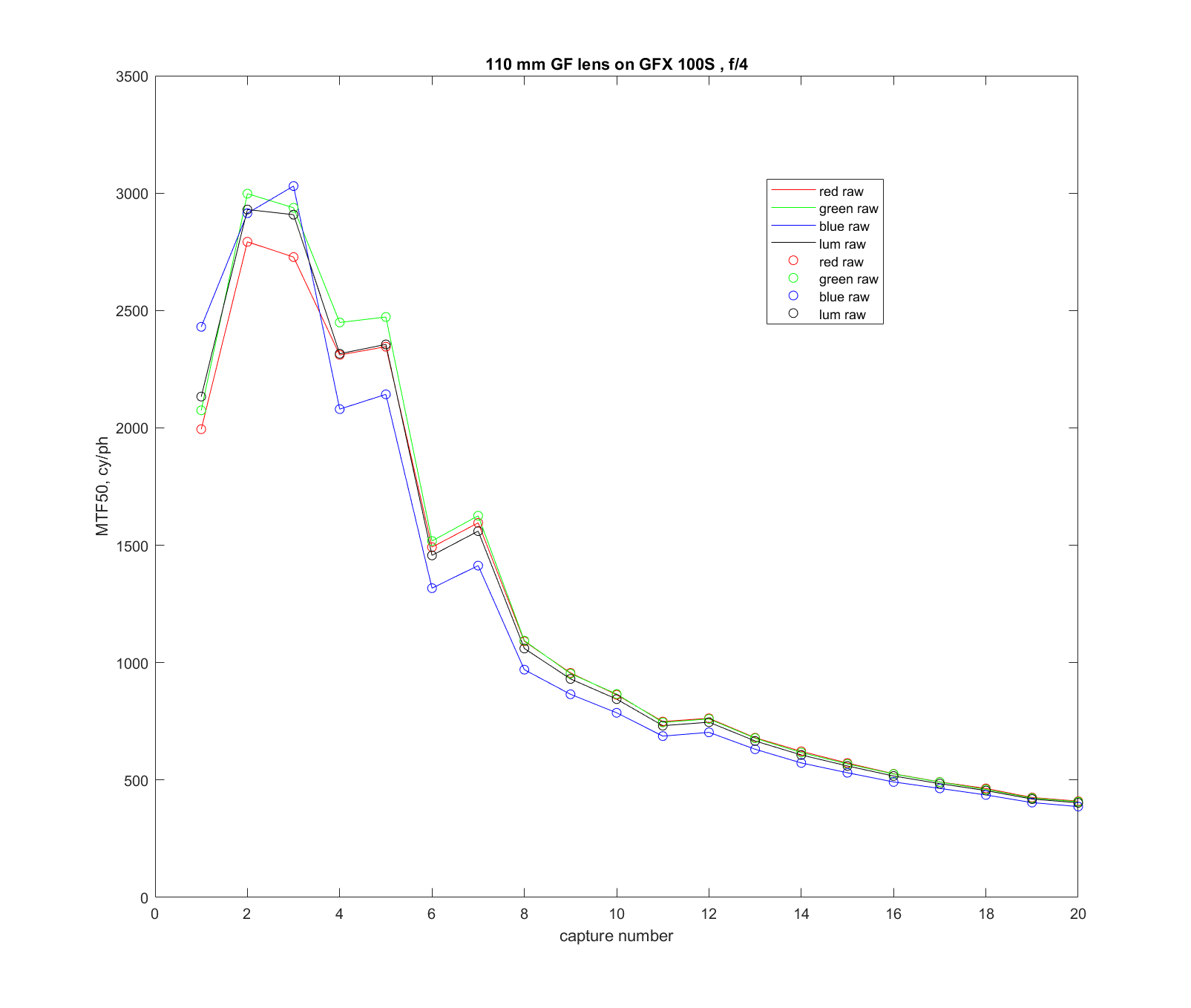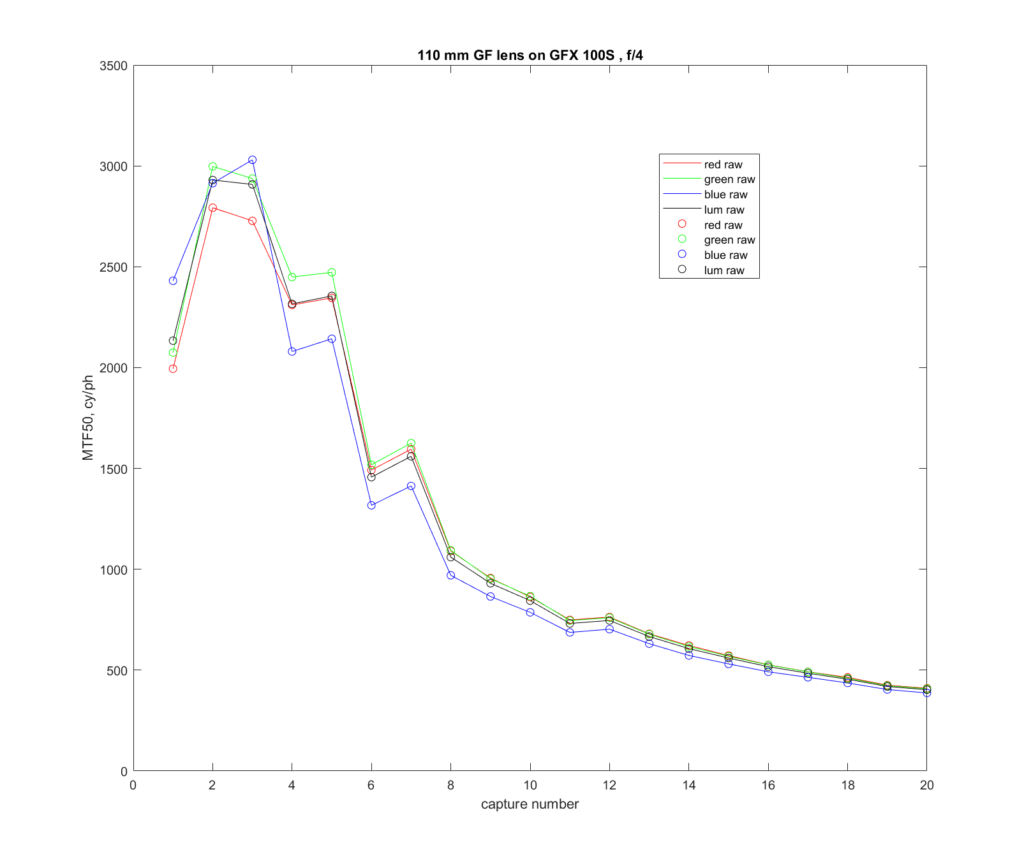 The above has strong hints to some kind of systematic cause.  However, you can also get random, isolated shifts in focus plane. Here is a plot from today: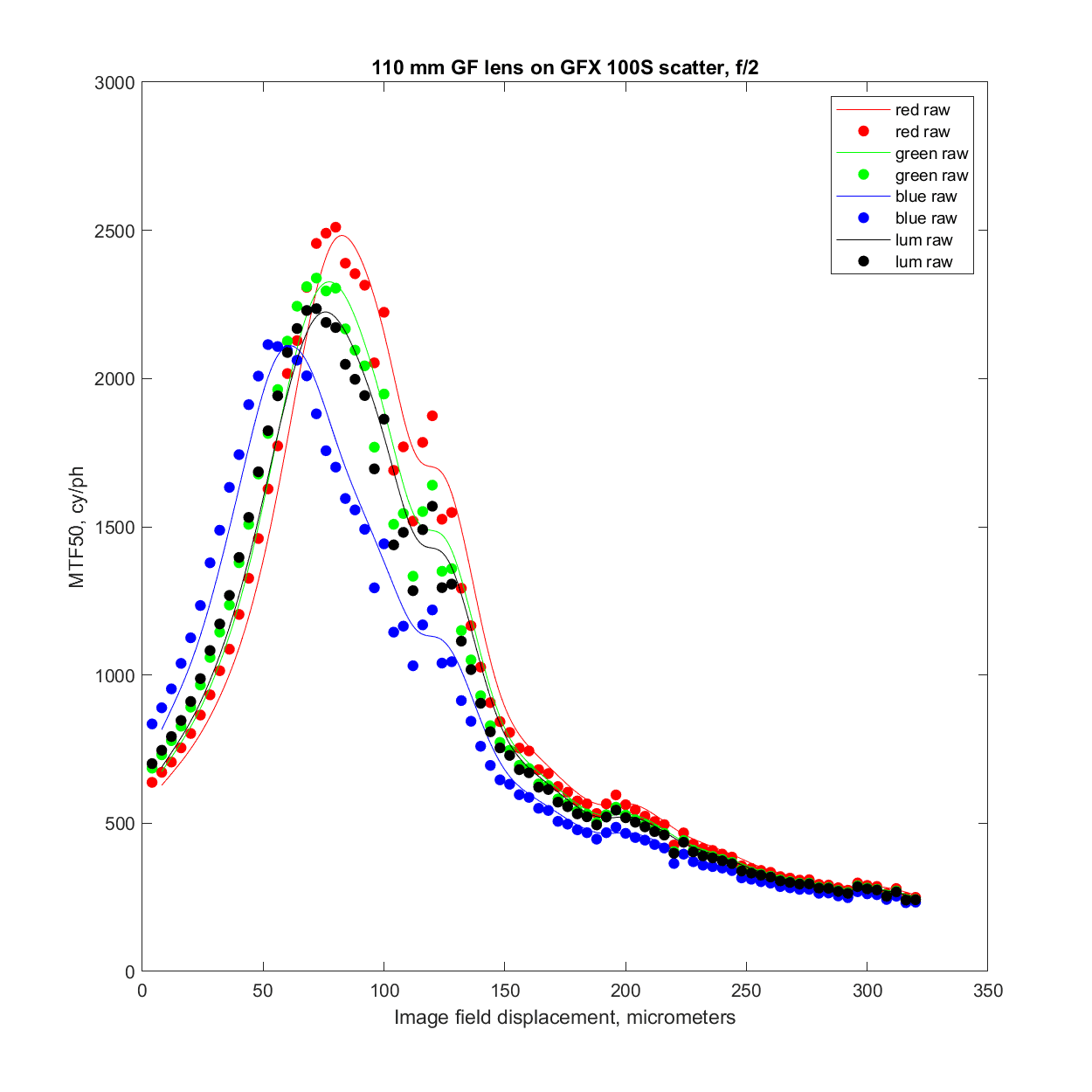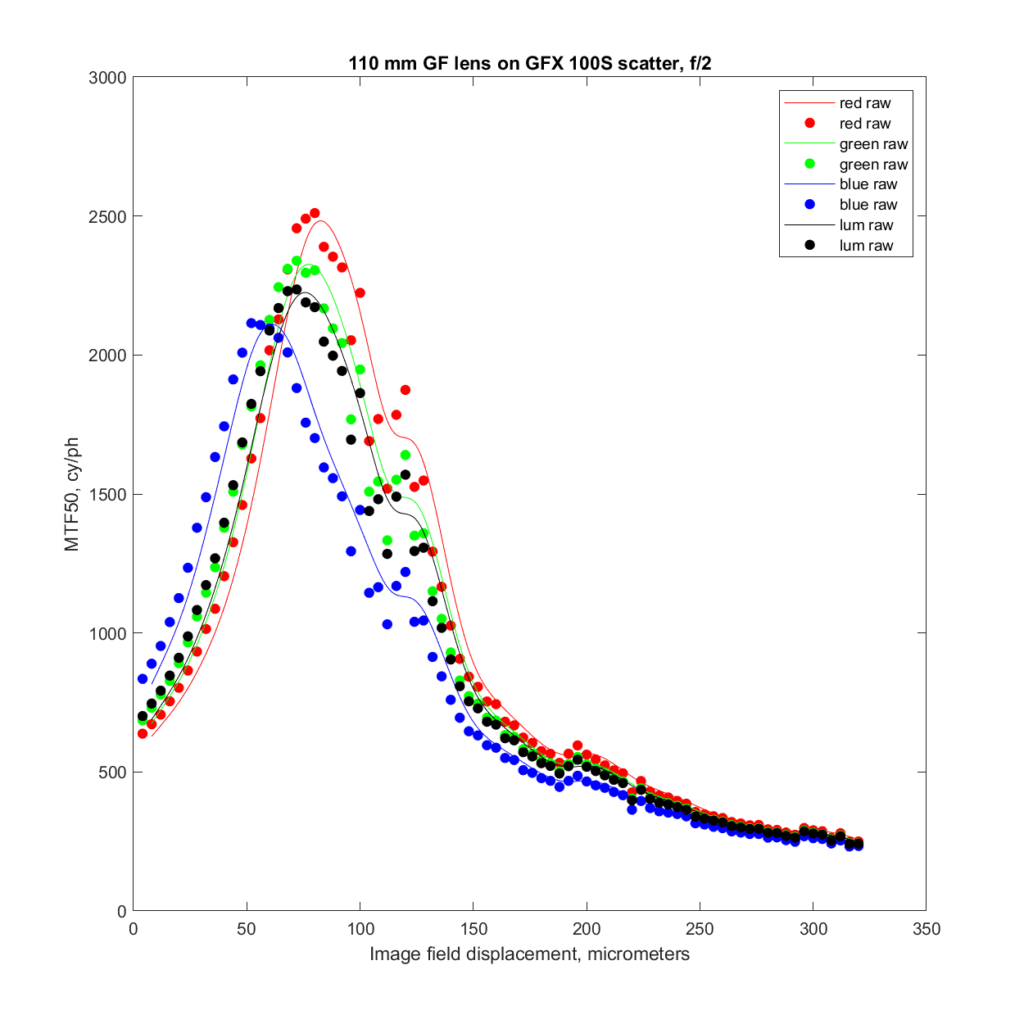 There are two glitches, one at about 115 um displacement, and one at about 190 um.
Here's one with a more minor glitch at about 160 um: