I received the new Fuji 20-35mm f/4 GF zoom today. I immediately tested it with my lens screening test.
Developed in Lr CC. White balanced to gray background in center shot. Sharpening 20, radius 1, detail 25. A bit of a contrast boost — it is a low contrast target. f/4.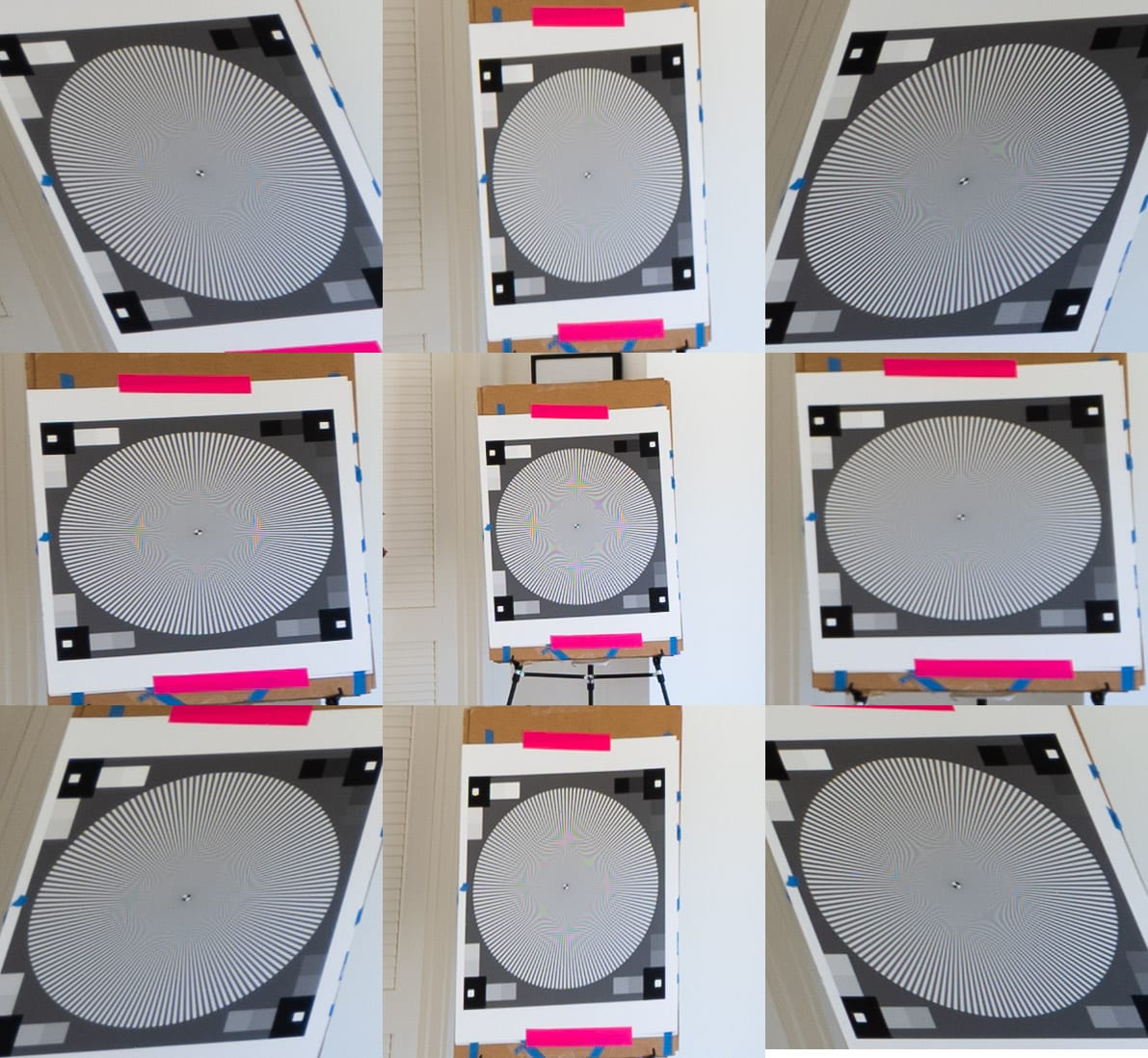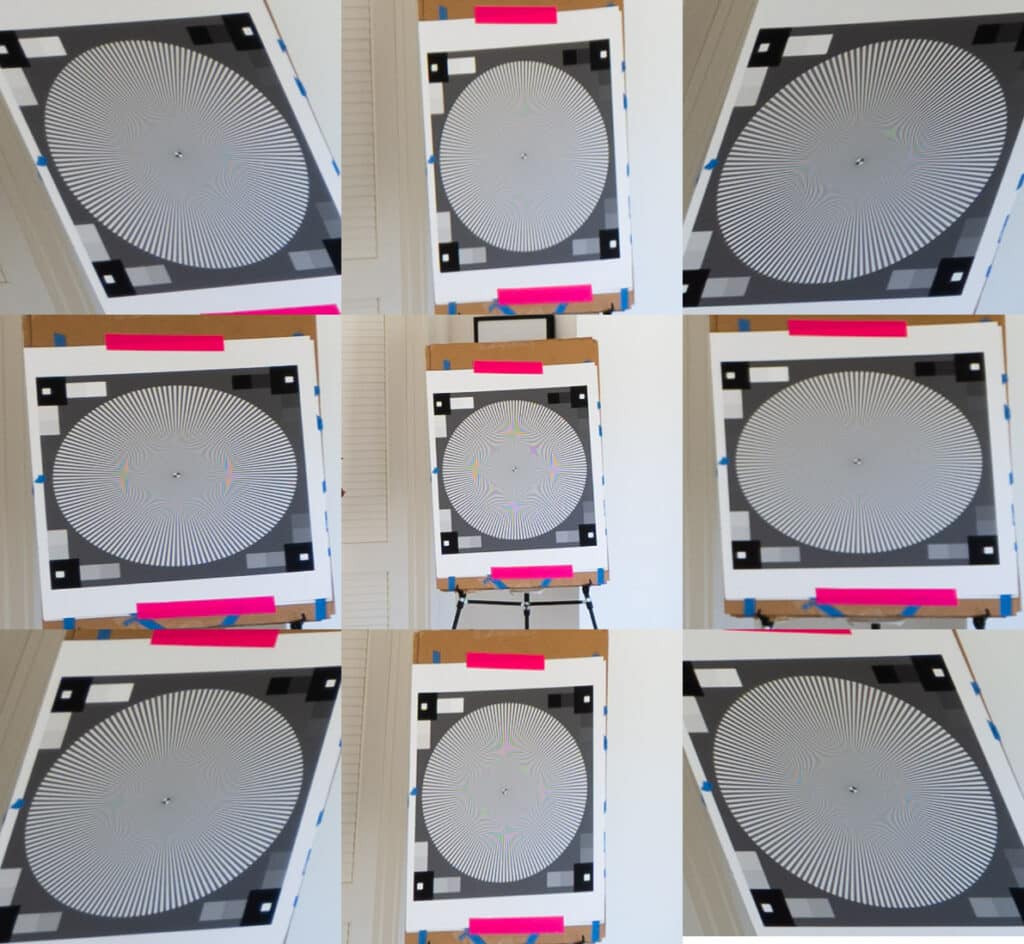 Corner falloff is not bad at all. Right side an d lower left are a bit soft. I call this OK for a wide angle zoom.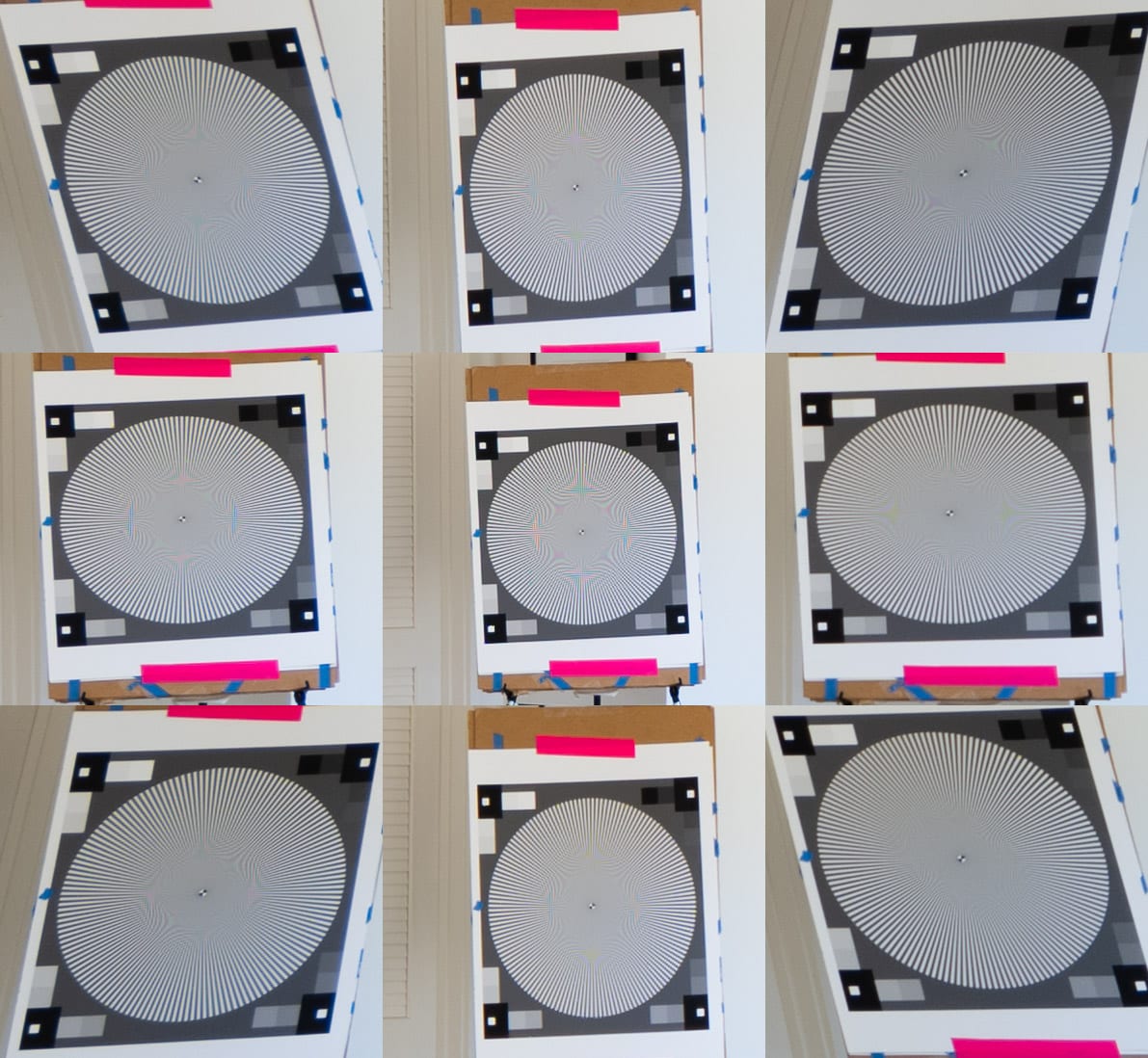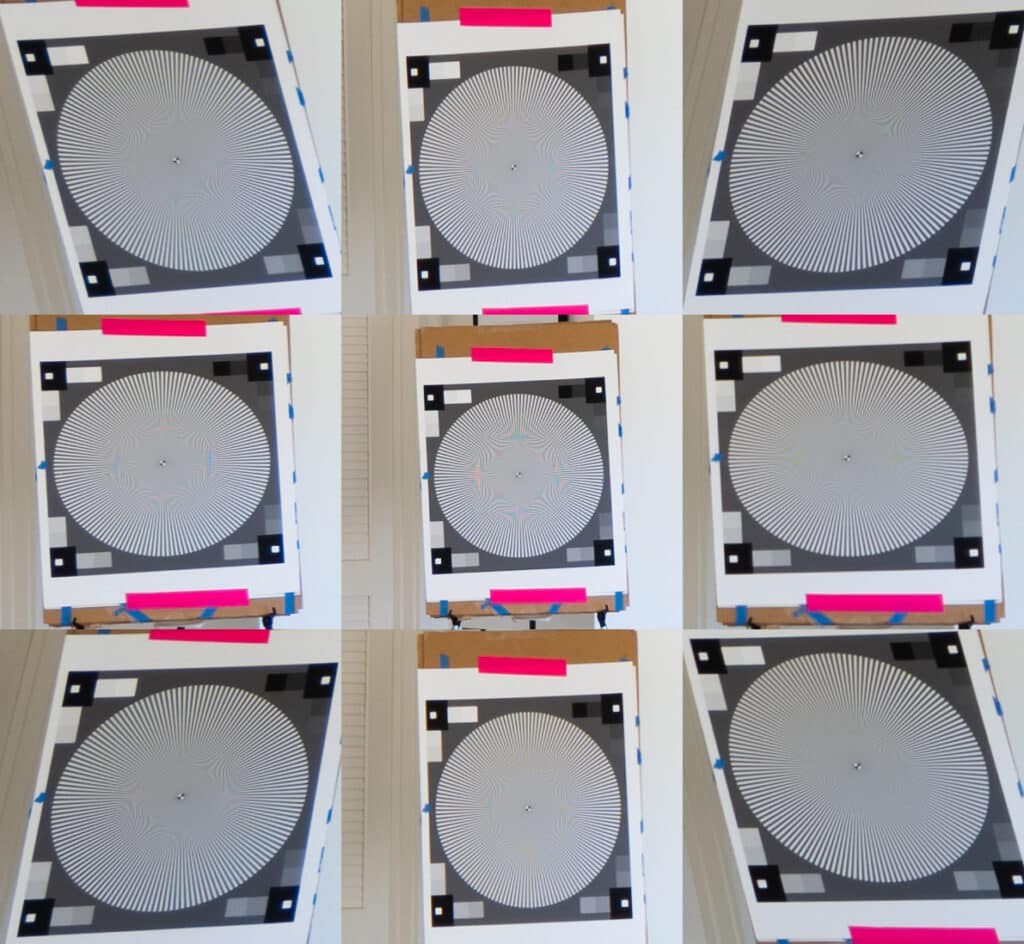 This is OK, too. The right side could be a little crisper.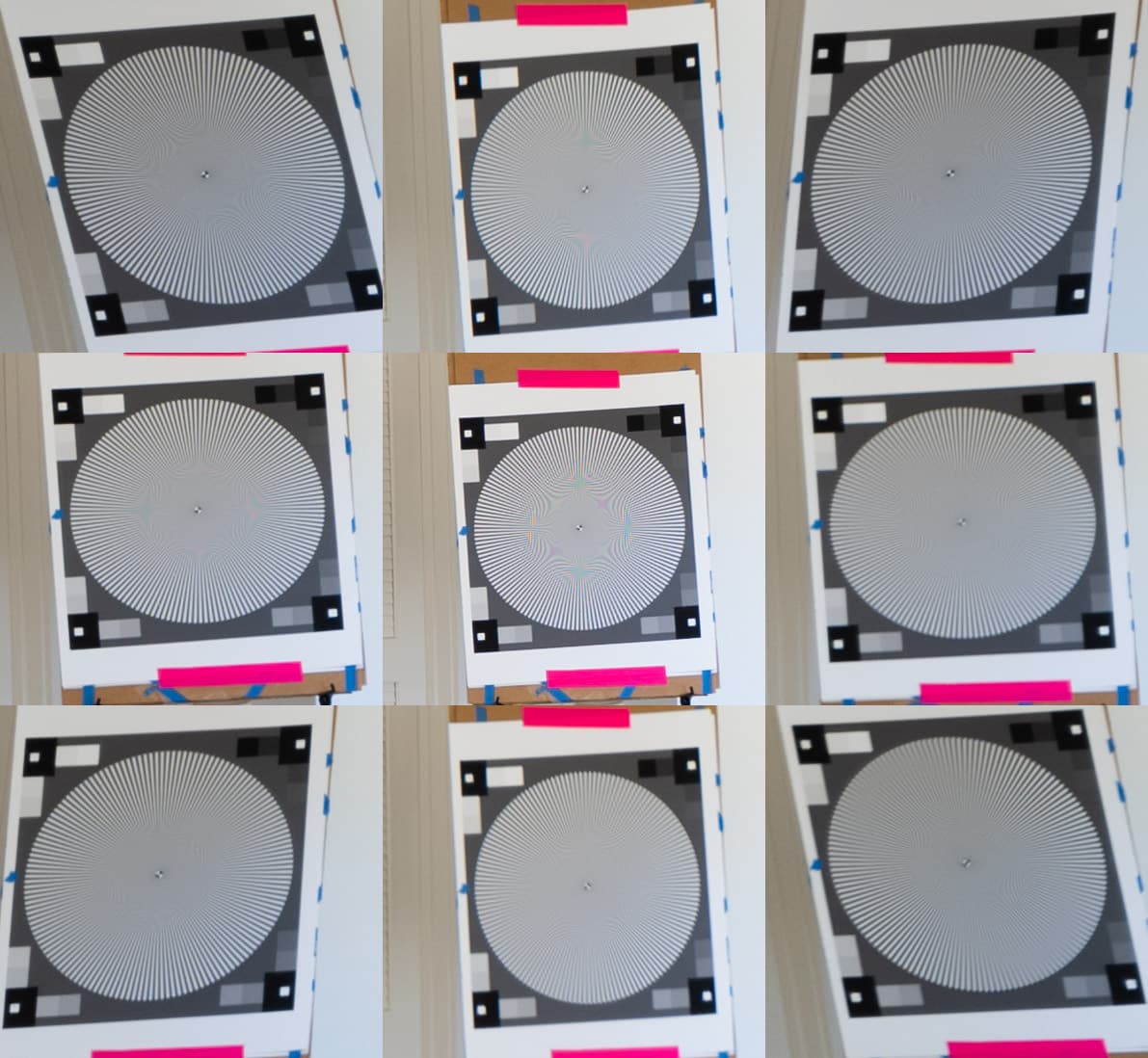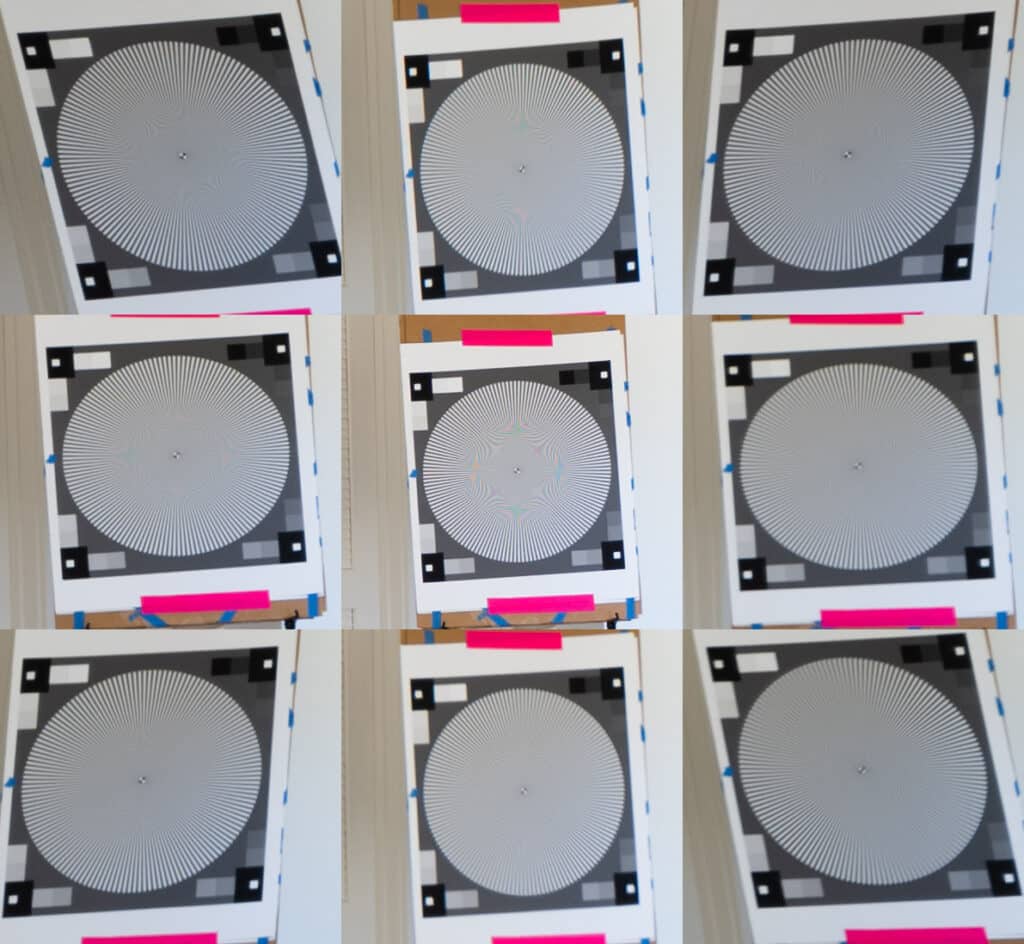 Either there's a lot of field curvature at 35mm, or the lens is soft in the corners at that focal length. The long end of wide or normal zooms is usually weaker than shorter focal lengths.
I think this is a good sample.
The corner issues appear to be field flatness, as they crisp up when you focus on the corners.