This is one in a series of posts on the Fujifilm GFX 100S. You should be able to find all the posts about that camera in the Category List on the right sidebar, below the Articles widget. There's a drop-down menu there that you can use to get to all the posts in this series; just look for "GFX 100S".
For some reason, I thought that the Dynamic Range settings in the IQ tab of the GFX menus didn't affect raw files. Someone on Facebook claimed they did. I went to check. I found out that I was wrong.
I picked a high contrast scene, used a 105/1.4 lens set to wide open, set the shutter speed to 1/320 second, aimed the camera at a high dynamic range scene, and made exposures at the four Dynamic Range settings.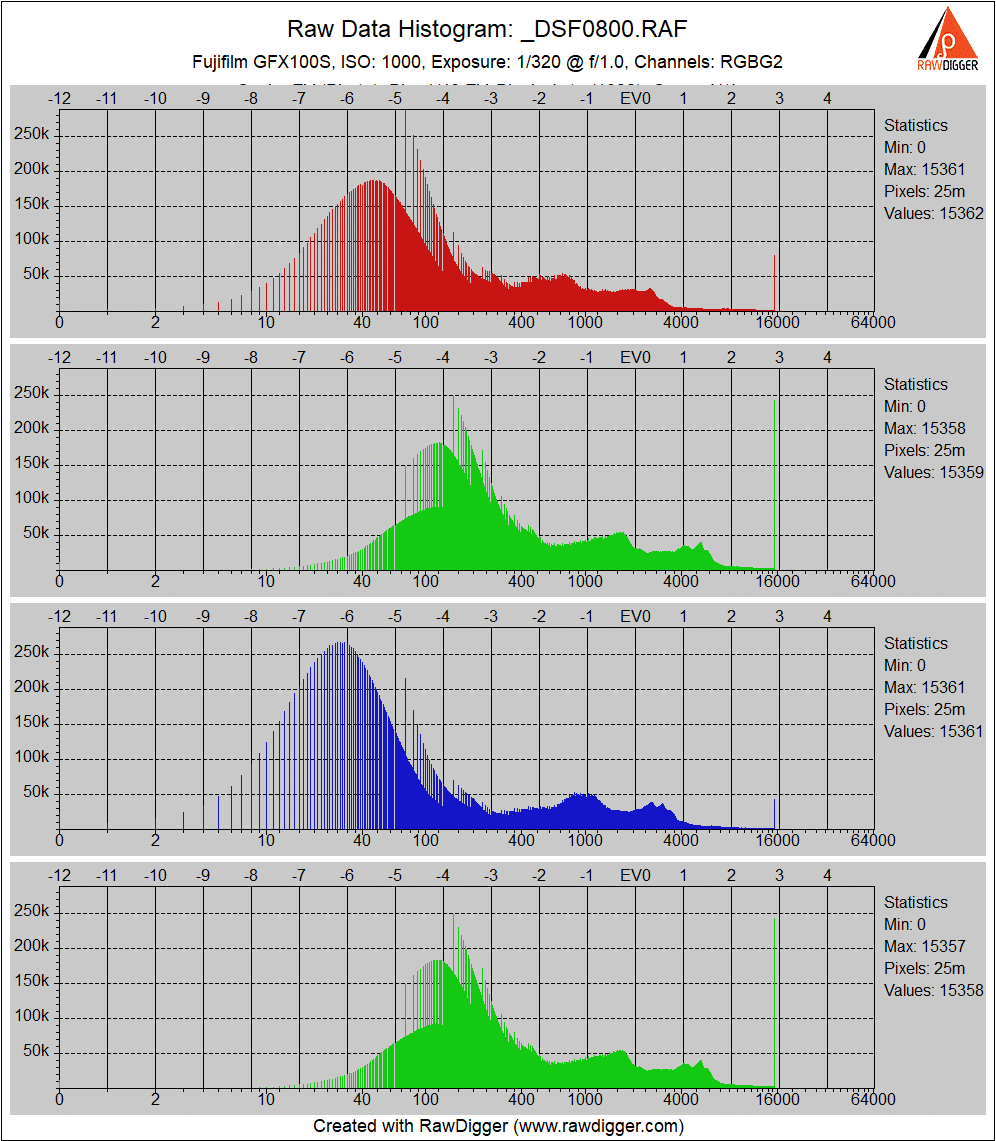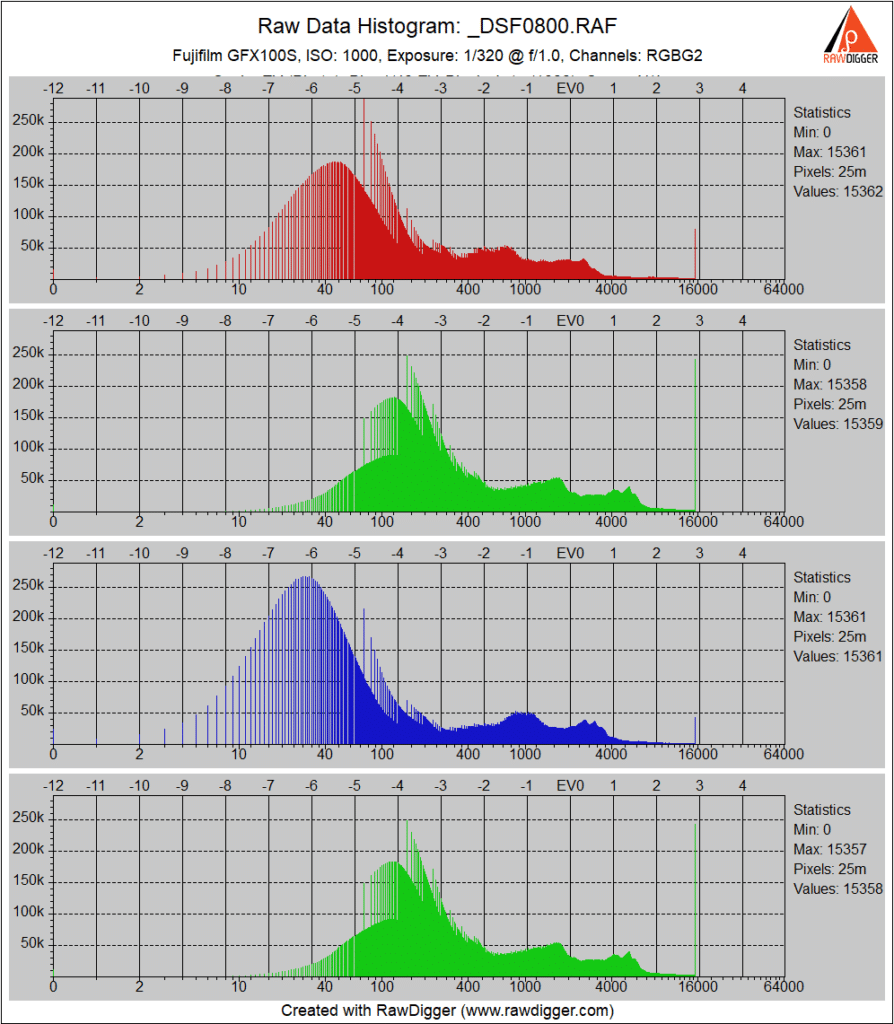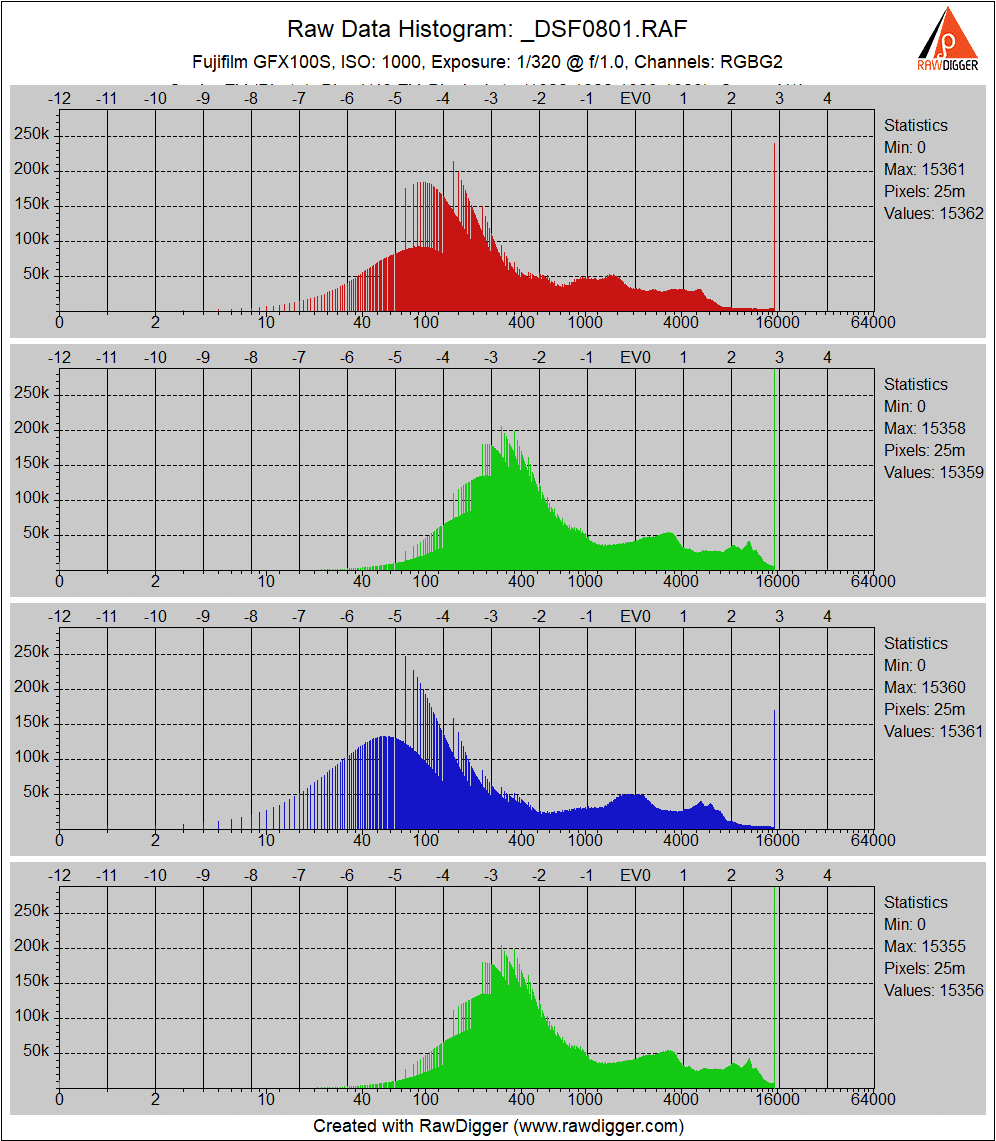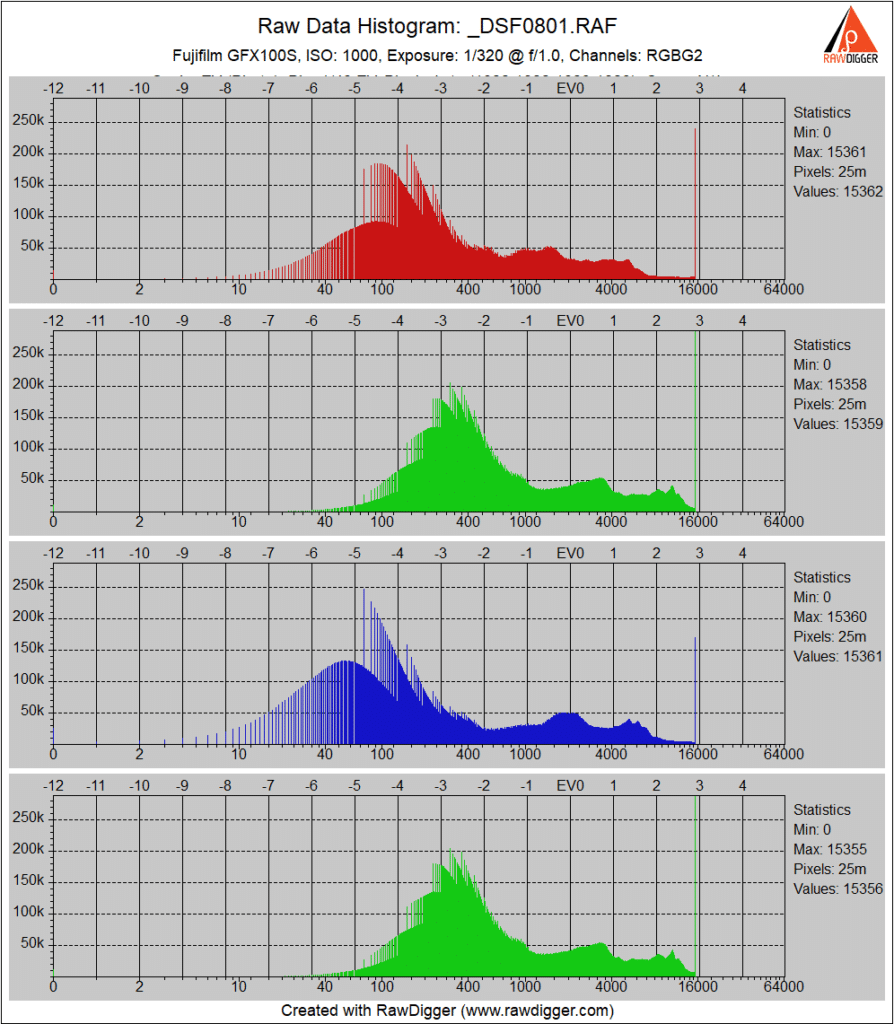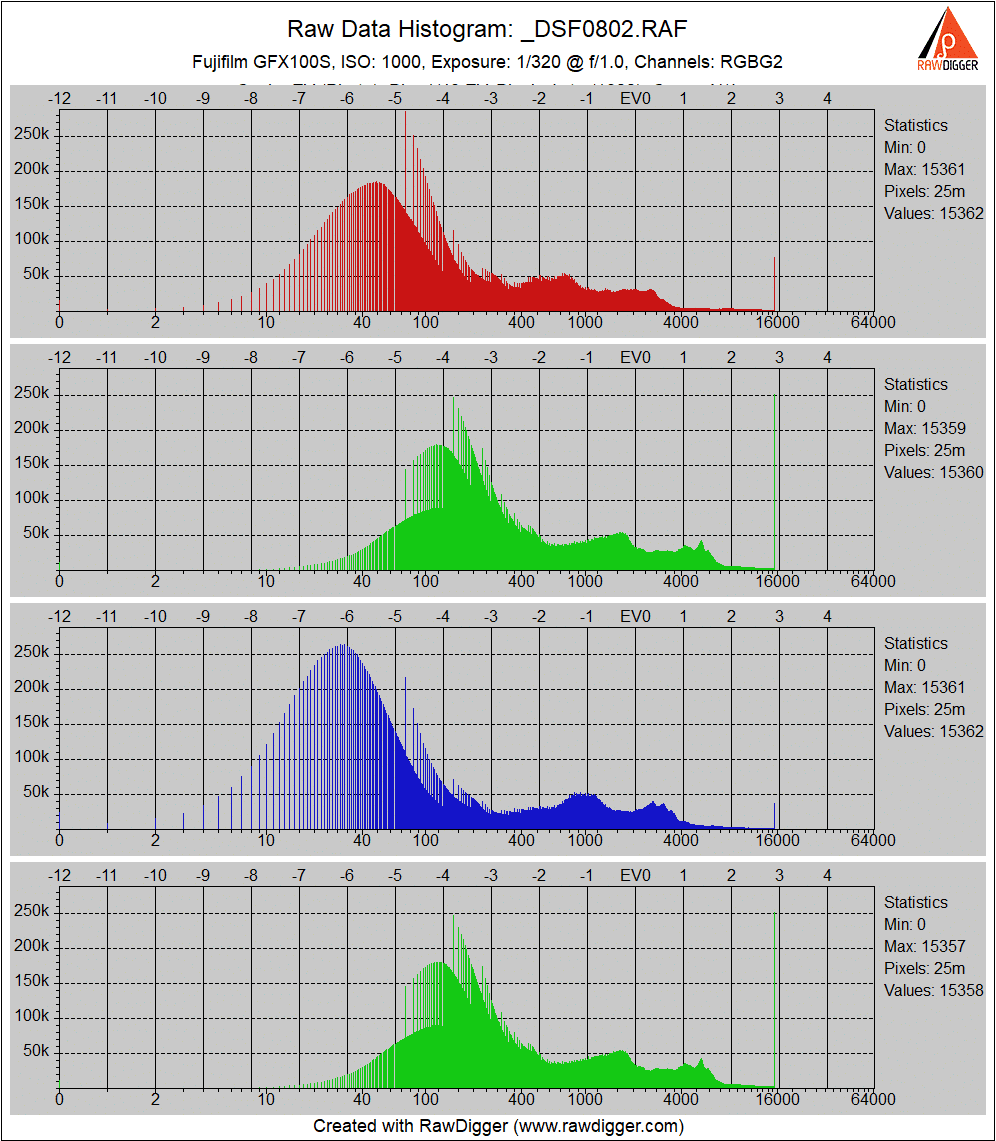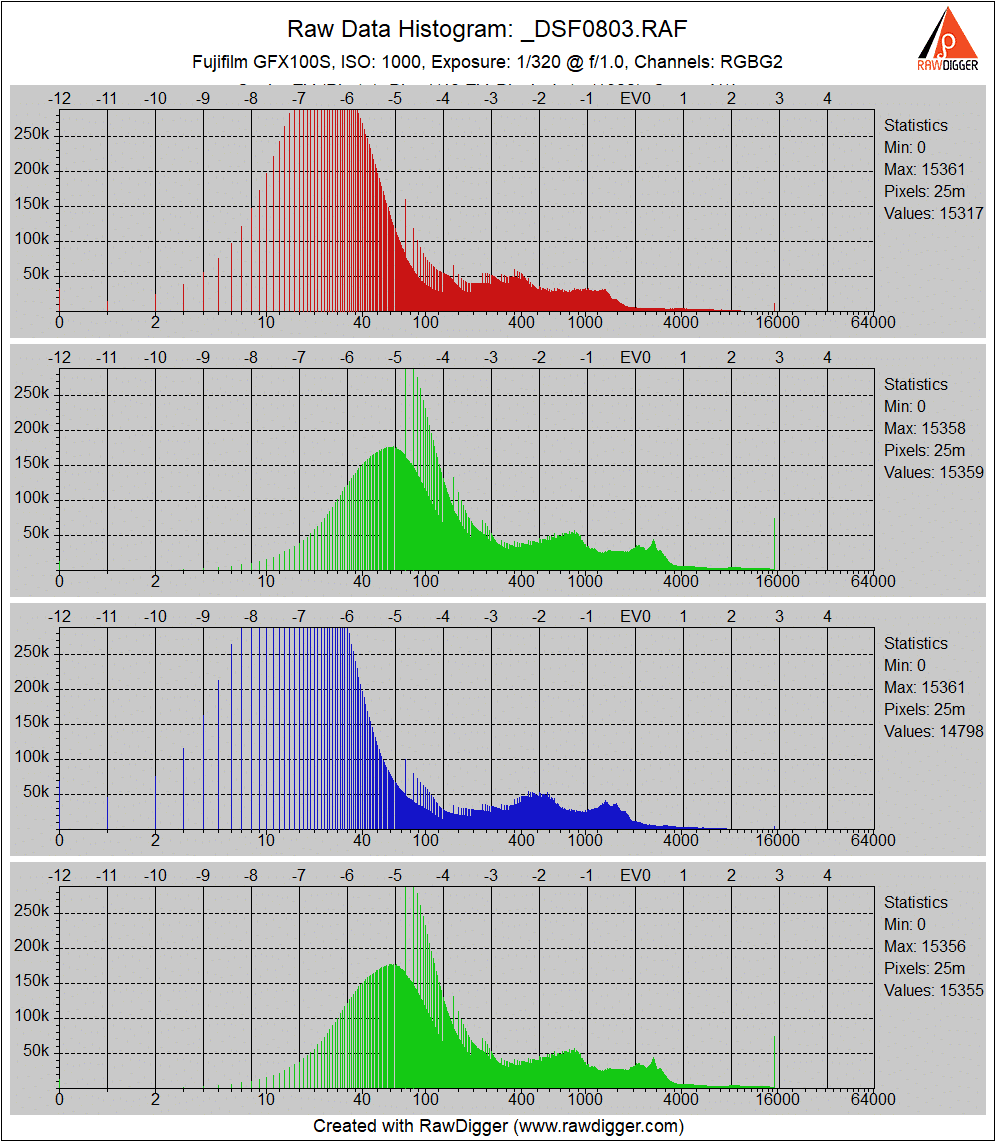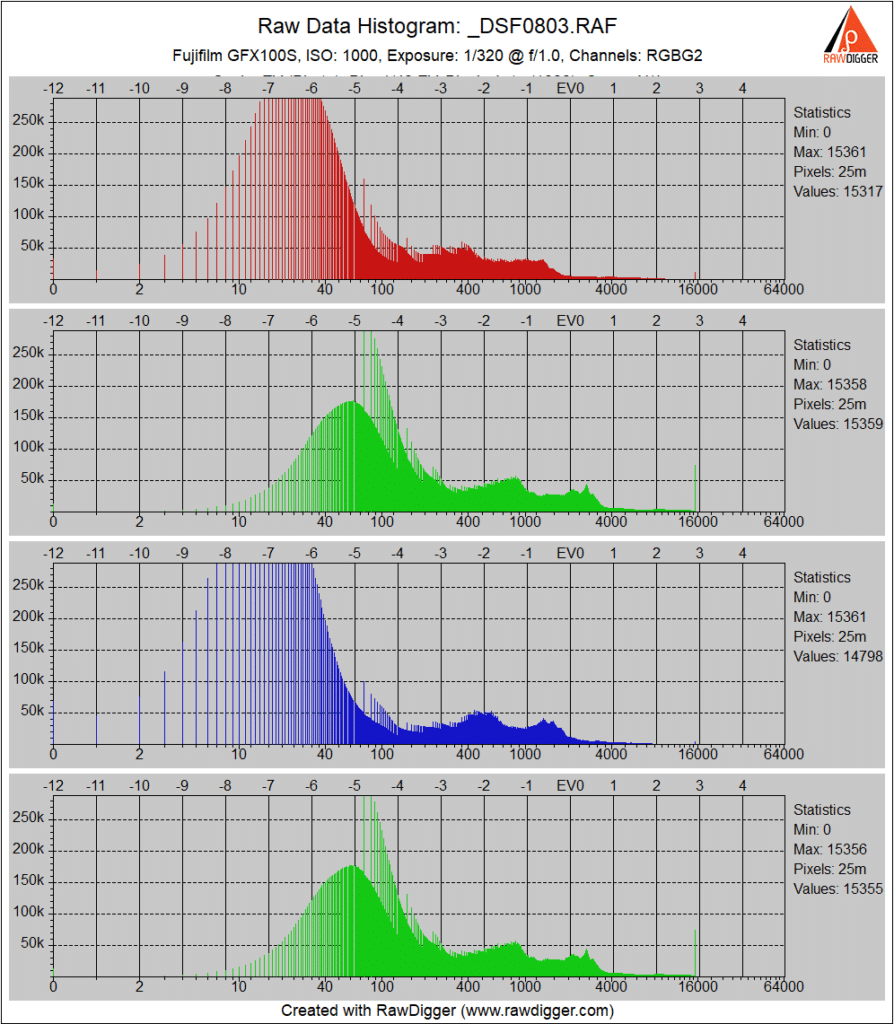 It is clear that the camera is darkening the image when DR = 200 and DR = 400. And here's the really pernicious thing: DR = Auto, which is the default, in this scene, darkened the image by the same amount as DR = 200.
Check your camera, and set the DR to 100.
In a comment below, Rico Pfirstinger provides an excellent explanation of what's going on:
The DR function has been around for way more than a decade. With regular Bayer and X-Trans sensors (not necessarily with EXR sensors), it has always worked in the same way: DR200% reduces ISO in the RAW file by 1 stop, and DR400% reduces ISO in the RAW file by 2 stops. Since EXIF data always refers to the JPEGs and Fujifilm is using the SOS method for ISO, the EXIF data doesn't reflect this RAW ISO reduction.

To compensate the ISO underexposure of the RAW files, the JPEGs and the live view receive a gain of 1 or 2 stops in the shadows and midtones, but not in the highlights, thus adding 1 or 2 stops of additional highlight dynamic range in the JPEGs. As long as the camera firmware works correctly (it sometimes doesn't), this DR increase in the highlights is also reflected in the live view and hence the live histogram and any activated blinkies.

Very similar gain curves are also automatically applied in Capture One if you select one of Fujfilm's native film simulations (like Provia) in C1 and took the shot with either DR200% or DR400%. In fact, C1 stores three versions of every film simulation (one each for DR100%, DR200% and DR400%). Sadly, some of these C1 DR curves are faulty and can lead to ugly halos, especially with Velvia.

As mentioned, current X cameras limit DR AUTO to DR200%. Older models like the X-Pro1 can also automatically select DR400% when set to DR AUTO. In any case, don't use DR AUTO. There are several reasons why you shouldn't, including a weak (you could also say faulty) firmware algorithm that is used in most X camera models (but not in all of them) to determine what DR setting to automatically pick for a specific scene and exposure. So set your DR manually.

To find the optimal exposure for a scene (as described in Jim's blog post from August, 2nd), always use DR100%. After manually setting the optimal exposure, you can use what I call "ISO-equivalent settings" to brighten the live view and the JPEGs by manually increasing ISO by 1 or 2 stops and at the same time manually increasing DR to 200% or 400%, respectively. That way, your RAW exposure doesn't change, but your live view image and the JPEGs look 1 or 2 stops brighter, which can be nice with backlight high-contrast scenes. It often also helps the AWB to find a better setting.
Note from a DPR member:
The manual says that the AUTO setting chooses between 100% or 200% depending on the subject and shooting conditions to reduce loss of detail in highlights in contrasty situations.

It will only select 200% from ISO 200 to ISO 12800.

So at base ISO, the AUTO setting is equivalent to setting the value to 100%.