This is the 33rd in a series of posts on the Hasselblad X2D 100C camera and the XCD lenses. You will be able to find all the posts in this series by looking at the righthand column on this page and finding the Category "X2D".
The Hasselblad X2D purportedly does sensor calibration that makes long exposure noise reduction (LENR) unnecessary. Putting its money where some say its mouth is, it doesn't offer LENR.
How well does that work?
I went back and looked at my EDR tests for the Hasselblad and the GF 100.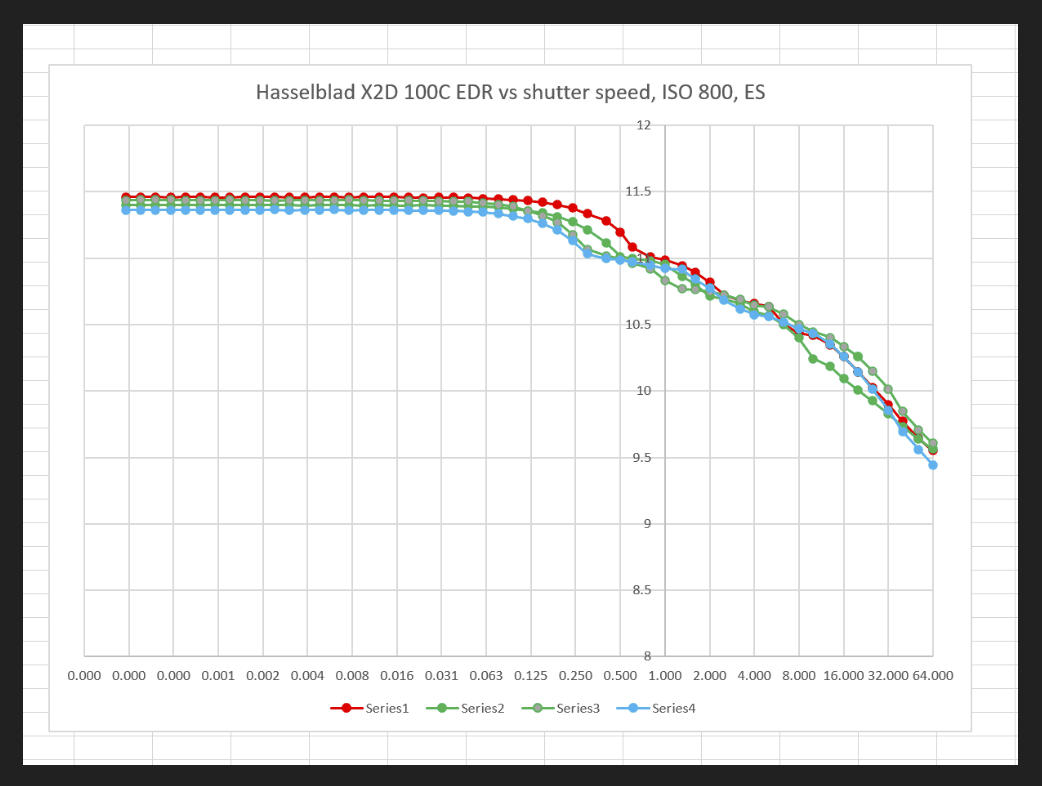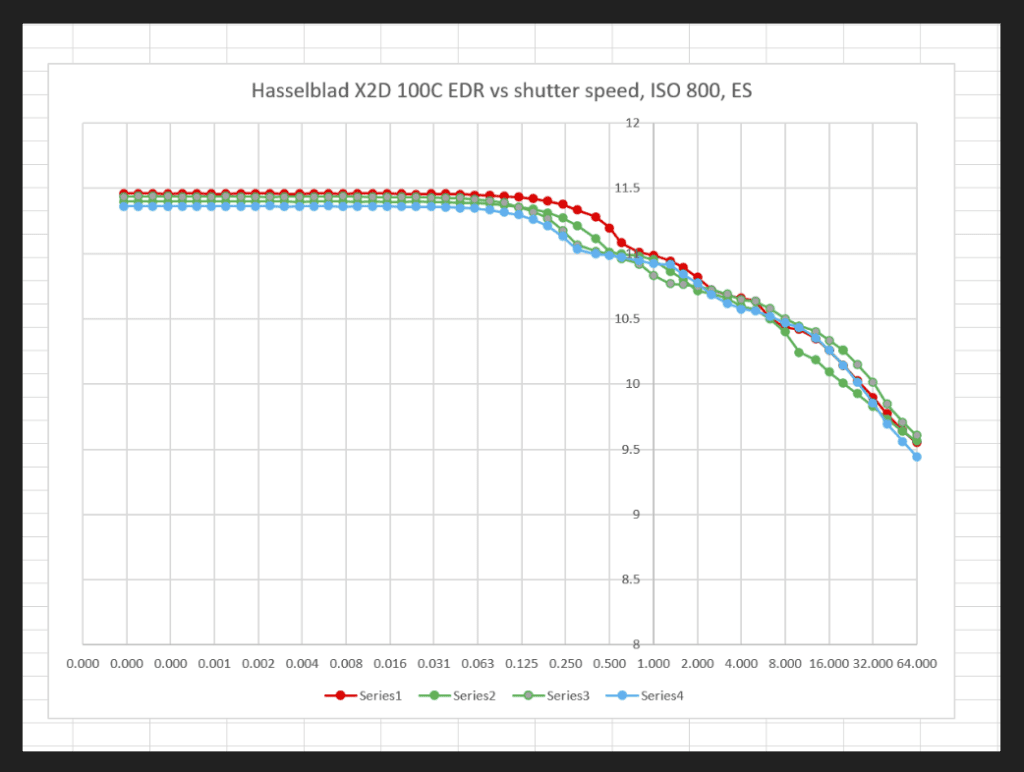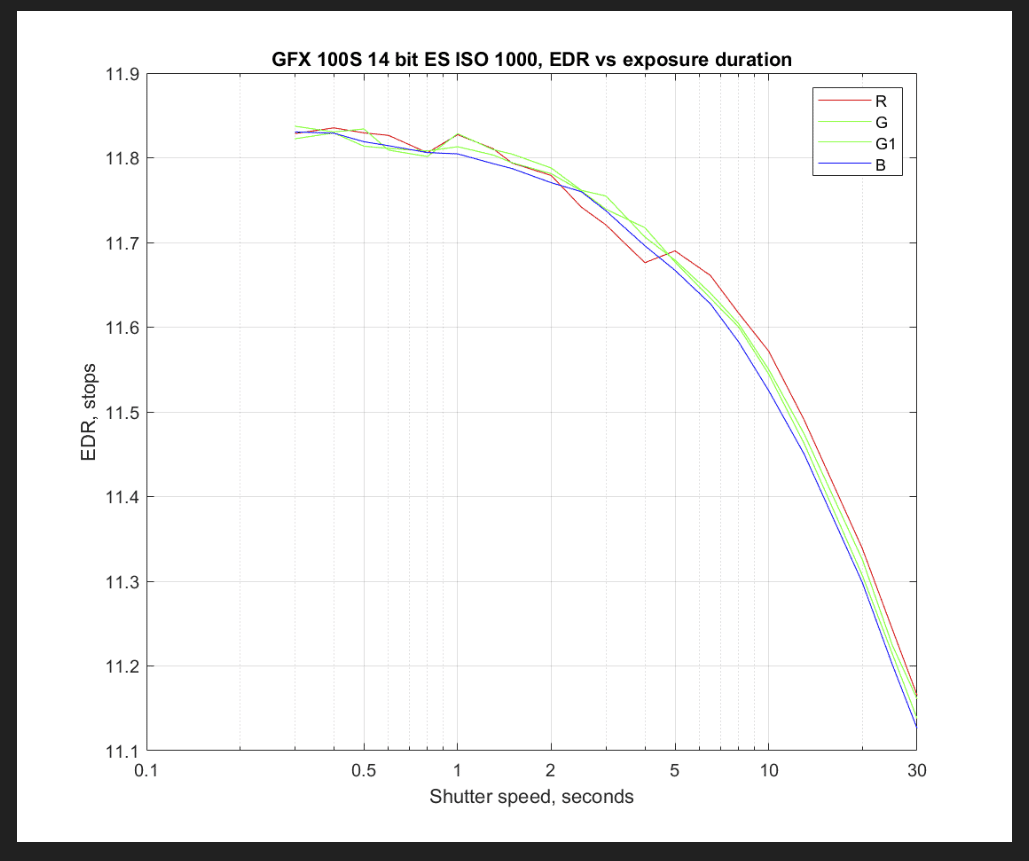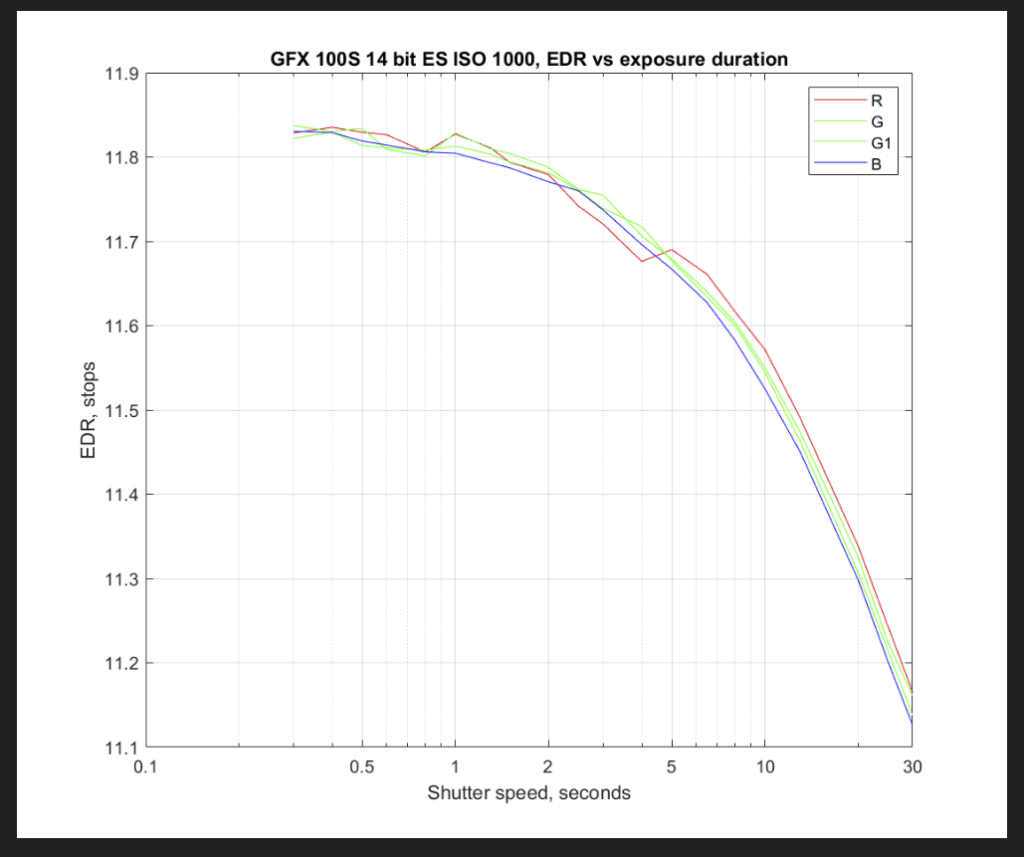 The ISOs aren't quite the same. This should cause the GFX to be at a disadvantage.
On the other hand, at ISO 1000 the GFX is no more sensitive than the X2D us at ISO 800.
At long shutter speeds, the GFX 100S does better. The X2D data uses 2000×2000 pixel crops. The GFX uses 600×600 pixel crops. In the past, these results have been insensitive to the size of the crop used.