This is one in a series of posts on the Fujifilm GFX 100S. You should be able to find all the posts about that camera in the Category List on the right sidebar, below the Articles widget. There's a drop-down menu there that you can use to get to all the posts in this series; just look for "GFX 100S".
RRS isn't even estimating delivery dates for their GFX plates and L-brackets, and Smallrig is already delivering. In the past, there have been issues with some of their brackets, but this is a really nice piece of kit. Finish is good. It fits well, and the ergonomics are mostly good.
Here's a bottom view, with some items of interest marked.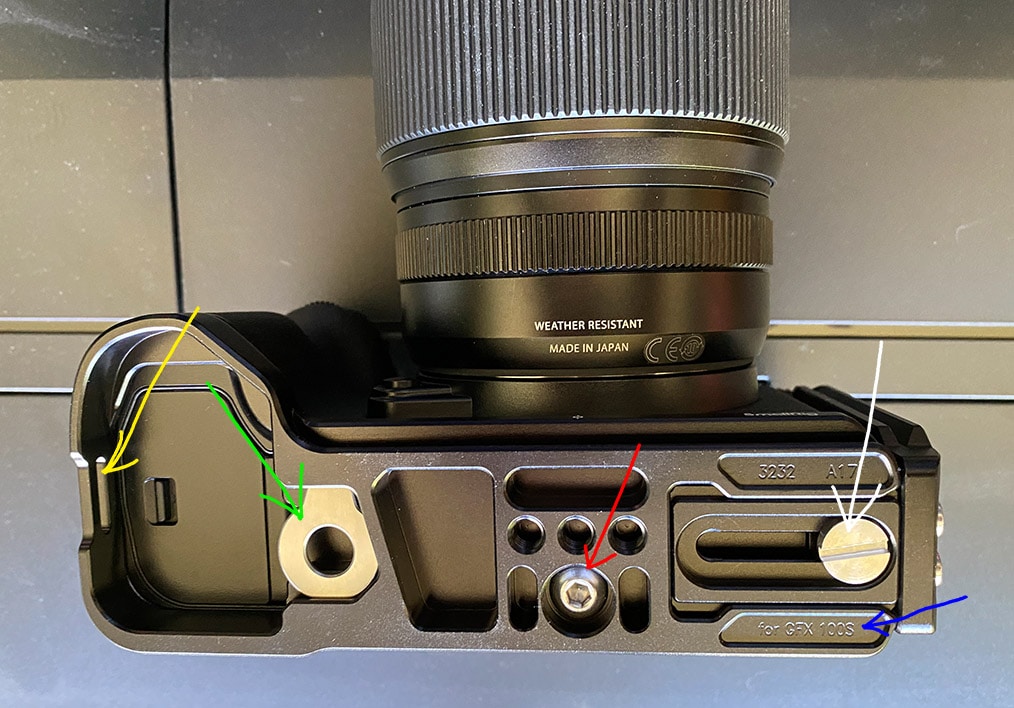 The red arrow points to the 1/4-20 screw that attaches the bracket to the camera. As shipped, this was a flat-head screw fitting, like the one pointed to by the white arrow. I don't like those a lot, so I replaced it with an Allen-head screw. The bracket does come with a rudimentary screwdriver for flathead screws. The green arrow points to that. The yellow arrow identifies a strap slot.
Here's something that I really like. The blue arrow points to a legend that says what camera the bracket fits. I can't tell you how many times I've wished for this while sorting through a bin full of brackets trying to find the one for a particular camera.
There is adequate clearance to open the battery door.
From the left side: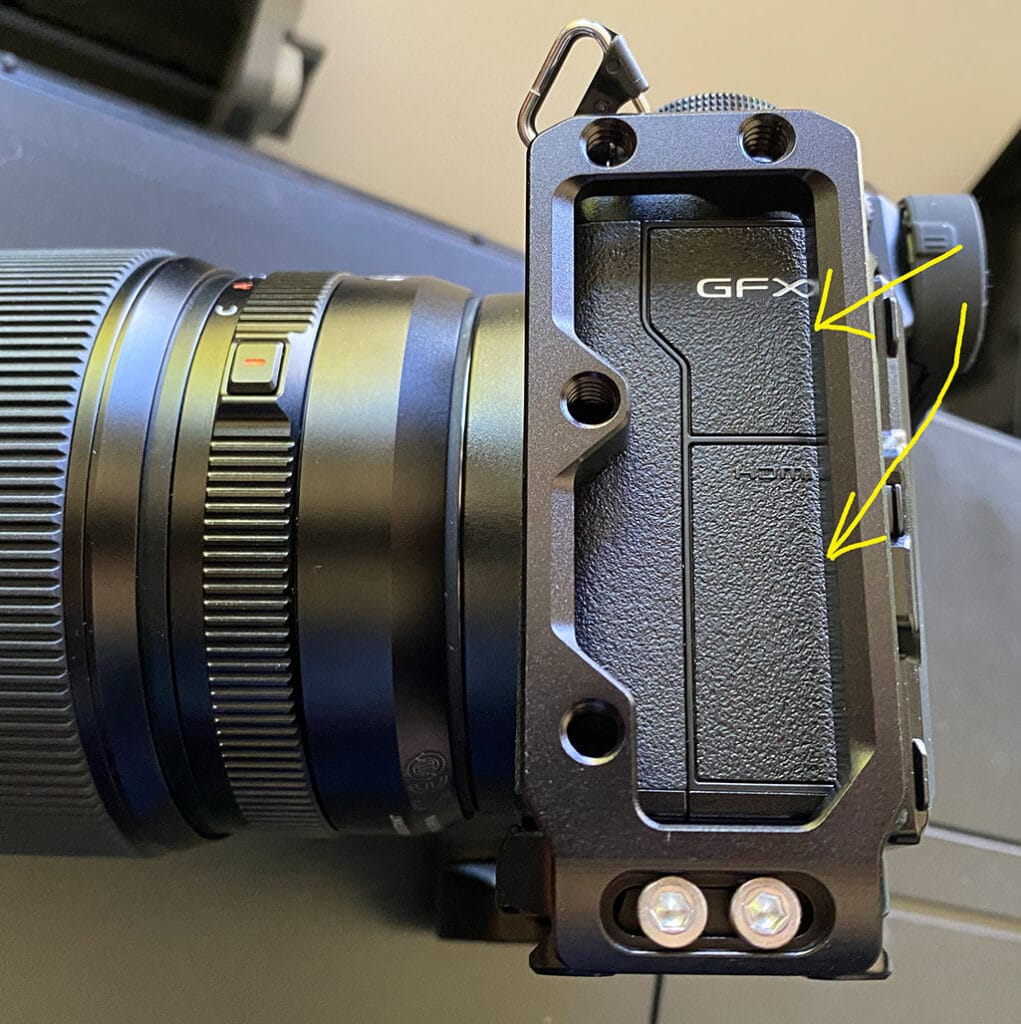 You can't open either door, because of lack of clearance at the places the yellow arrows identify. However, you can slide the left side of the bracket out far enough to allow access to the stuff behind theses doors. The white arrow in the top image shows the screw you need to loosen to do that.
Here's a view from the right: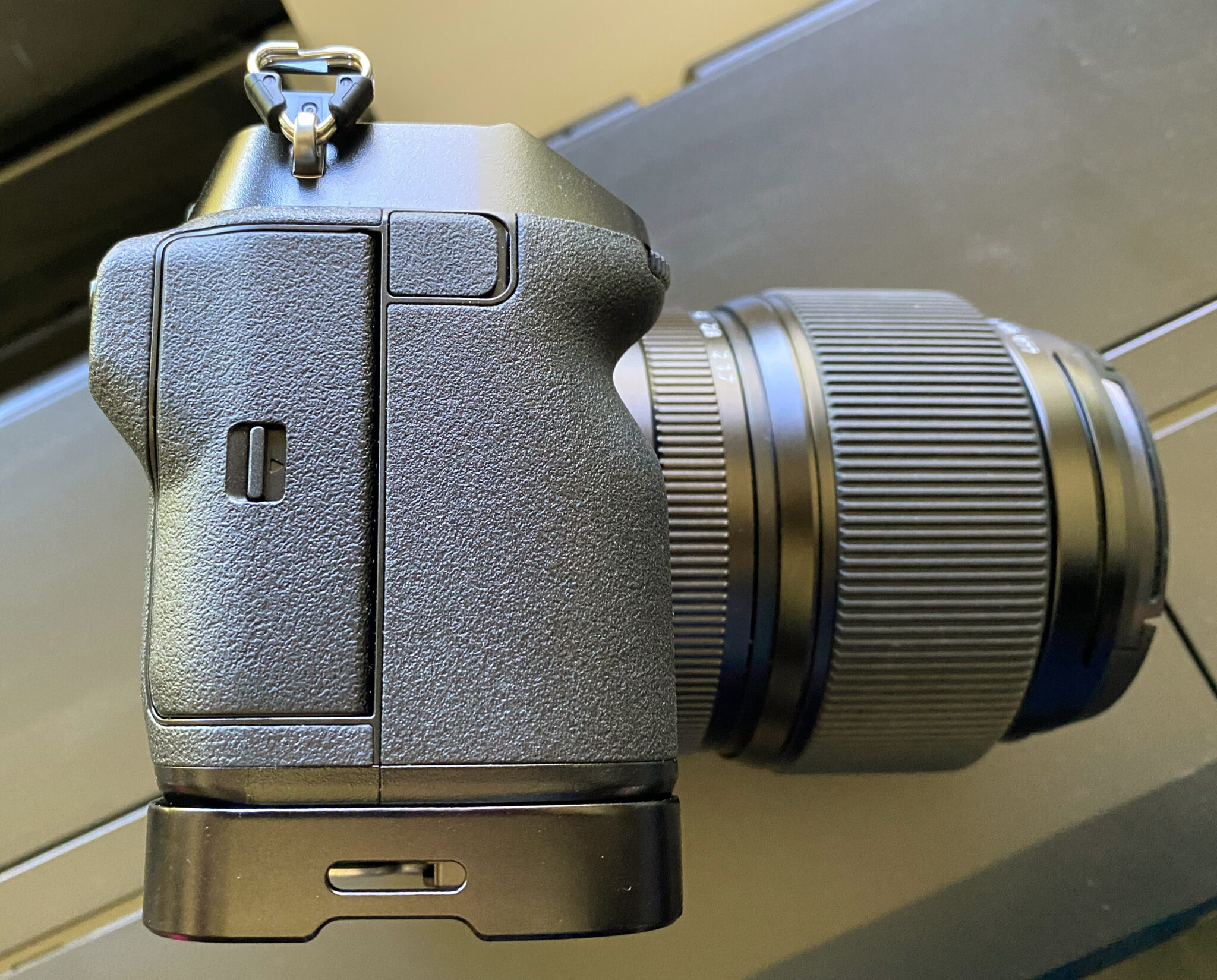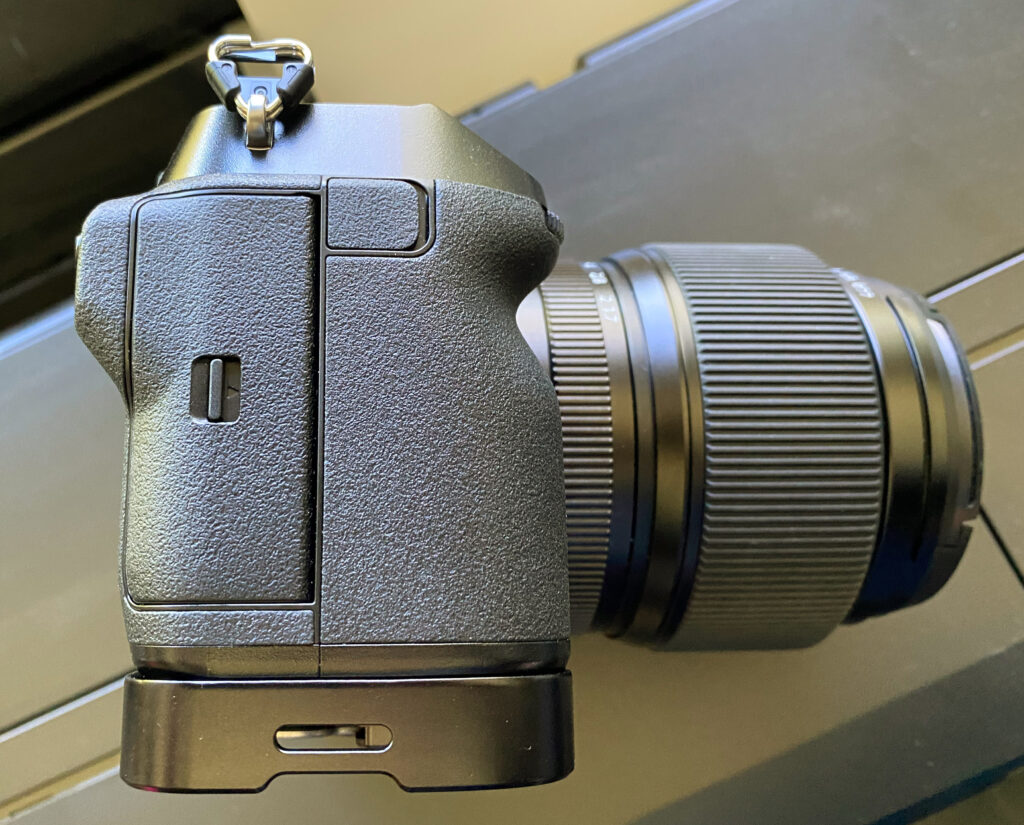 The bracket provides a useful place to put your little finger, improving the grip.
Viewed from the back, the bracket provides both portrait and landscape orientation center line markings, and they appear to be accurate.
In the past, the Smallrig brackets have not used the RRS dovetail spec, making the use of RRS cam-clamps dangerous. This bracket fits perfectly in those clamps.