This is one in a series of posts on the Fujifilm GFX 50S and 50R. You should be able to find all the posts about that camera in the Category List on the right sidebar, below the Articles widget. There's a drop-down menu there that you can use to get to all the posts in this series; just look for "GFX 50S".
I received a copy of the Fuji 100-200 mm f/5.6 G-mount lens today. I wasted no time screwing a clamp onto the foot and running my lens screening test. Target distance was 36 meters. Images developed in Lightroom, with default settings except:
WB eyedroppered to gray in target
Adobe Color Profile
Sharpening 20, radius 1
At 100 mm, wide open: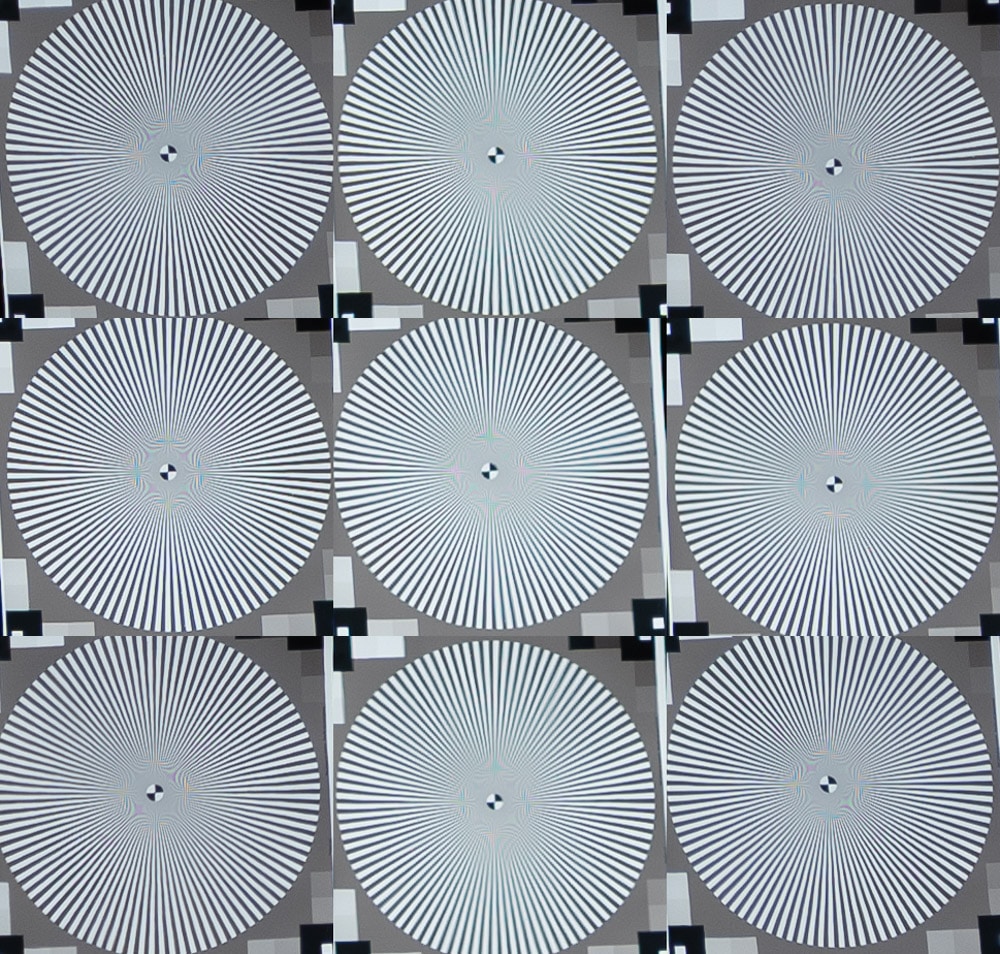 The target was a low-contrast one, but still, the images lack contrast. On the other hand, uniformity across the frame is good.
At 200 mm, also wide open: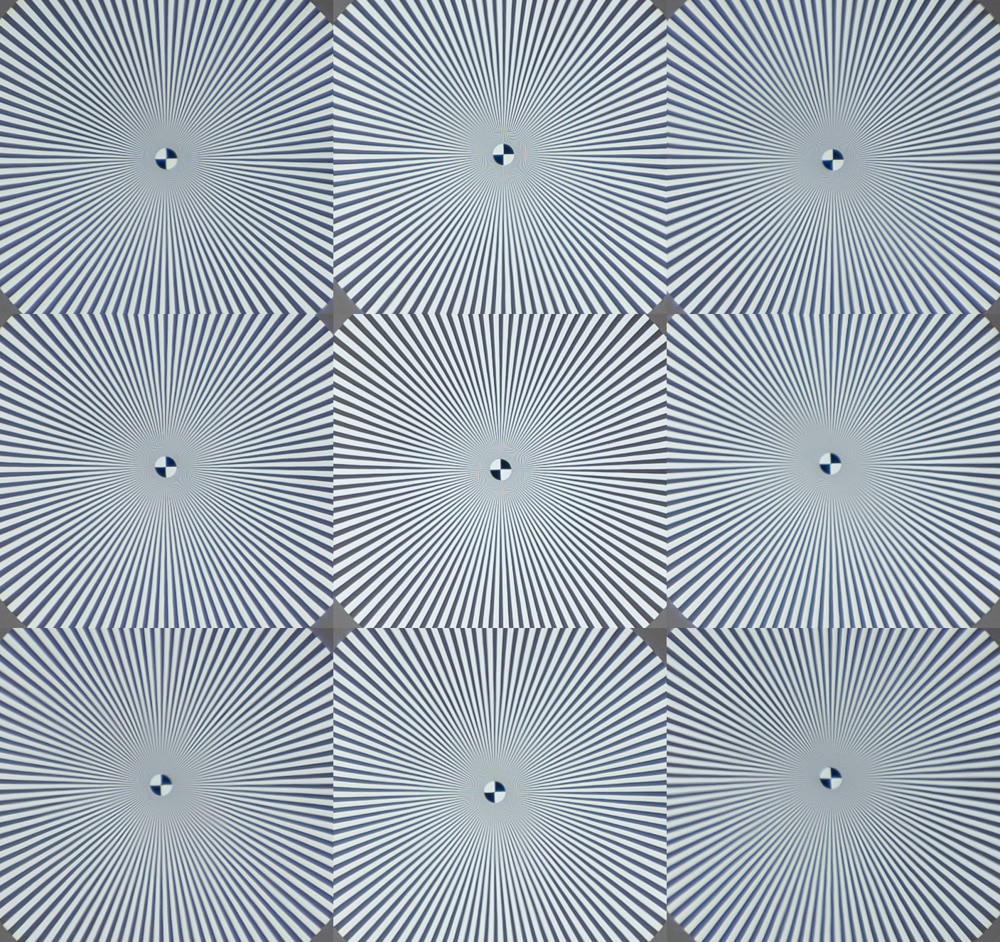 The lens is not as sharp at 200 mm as it is at 100 mm, and neither is it quite as uniform. The worst corner is the lower right, followed by the lower left. But that's nit-picking. The lens is well made.
On to the testing!