This is one in a series of posts on the Fujifilm GFX 50S and 50R. You should be able to find all the posts about that camera in the Category List on the right sidebar, below the Articles widget. There's a drop-down menu there that you can use to get to all the posts in this series; just look for "GFX 50S".
I had an interesting email exchange this morning with someone who reviews cameras for a living. He'd mentioned routinely making his GFX 50x captures at ISO 50 so that he could maximize the dynamic range. I told him that wouldn't help because ISO 50 on the GFX 50x is what I've been calling a "fake ISO"; it doesn't allow the accumulation of more electrons in the well, but merely does the same thing as what you'd do when you set the ISO to 100 and set the Exposure Compensation to + 1 EV.
I've talked extensively about fake ISOs  on this blog. You can search for the term, or you can read a detailed explanation here. However, I'd never tested the GFX 50x cameras at ISO 50; I'd just looked at Bill Claff's data and saw that they worked like the other cameras with which I was familiar, and moved on. But here was a person of some repute who said otherwise, so it would behoove me to verify Bill's results.
I took a GFX 50R, attached a 45 mm f/2.8 Fuji lens, put it on the slick new Arca Swiss cube with geared panning, and aimed it at a scene with the shutter speed manually set to 1/100 second and the f-stop manually set at f/5.6. I fired off two shots, one at ISO 100 and one at what Fuji calls 50L — nice touch, that L, which should be a clue that not all is as it seems.
Here's a full-frame histogram of the raw file from the ISO 100 shot: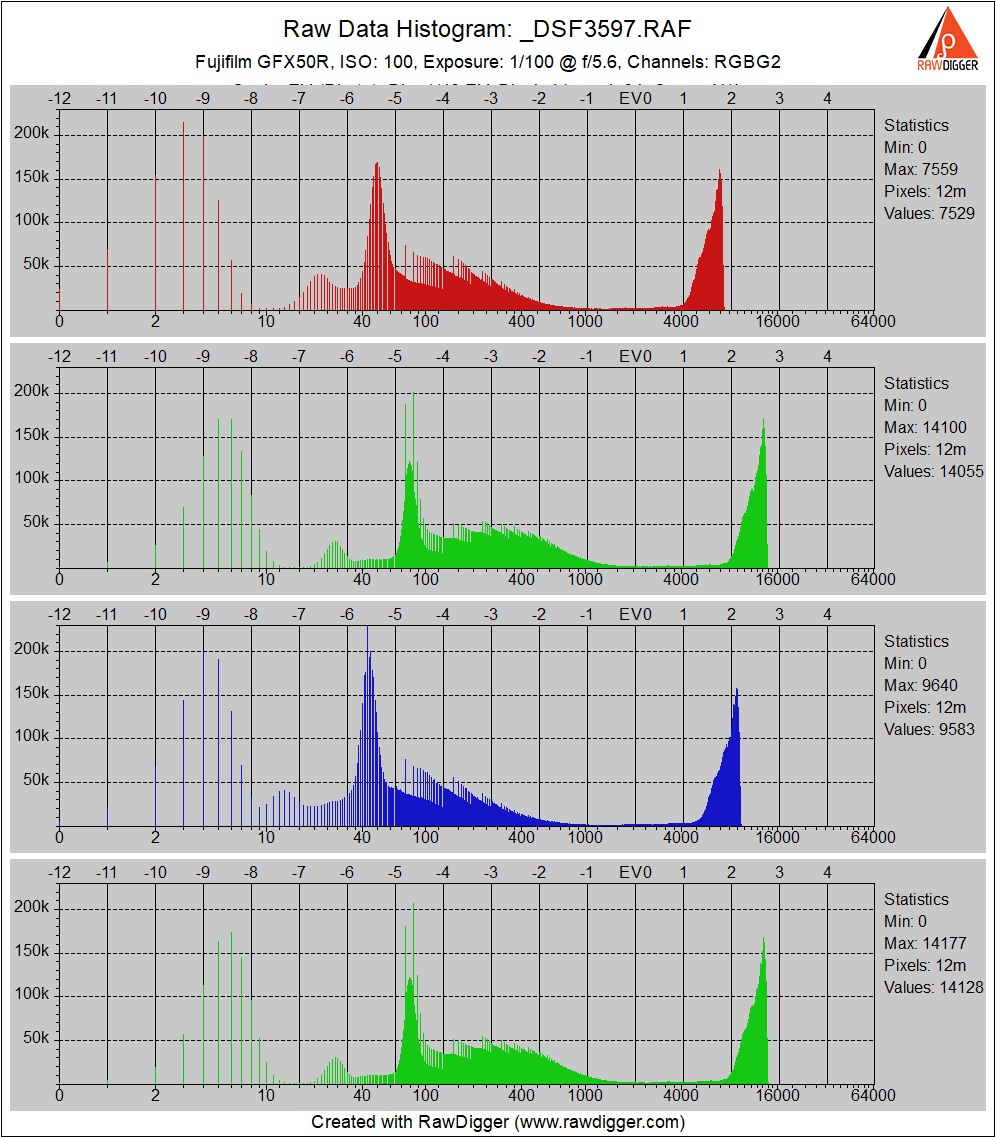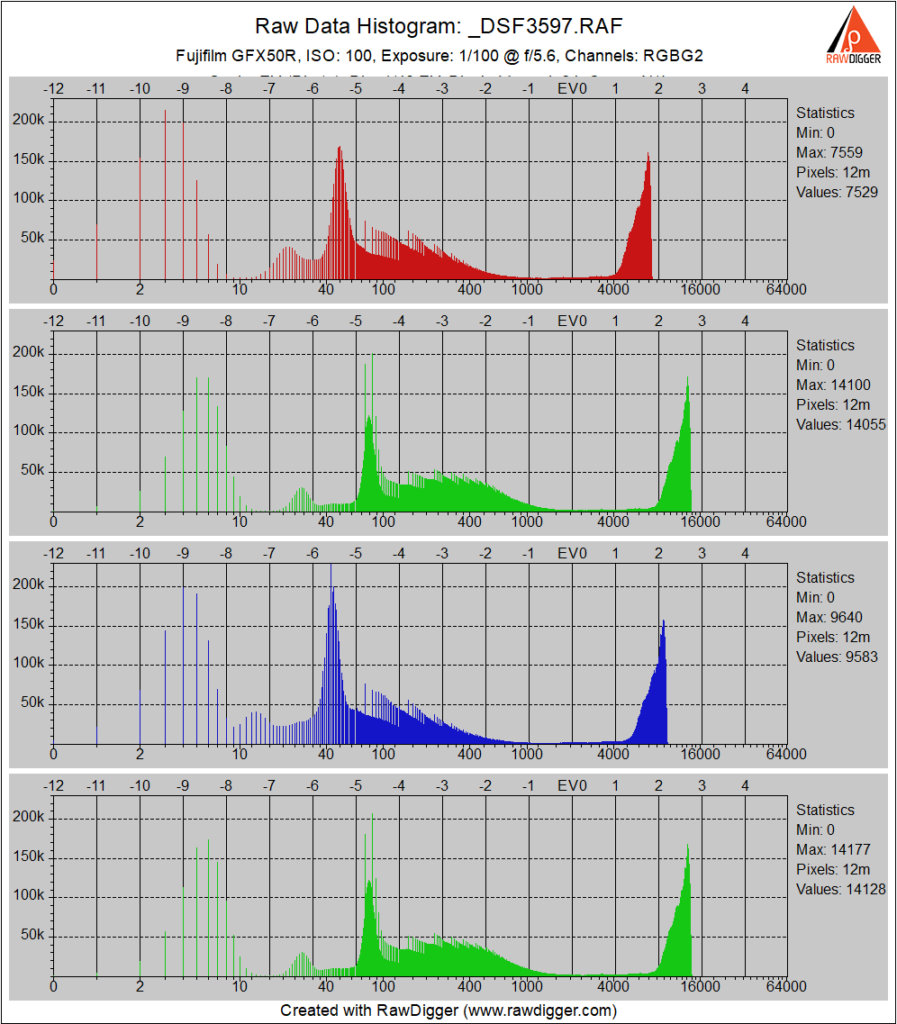 And here's the histo of the ISO 50 shot: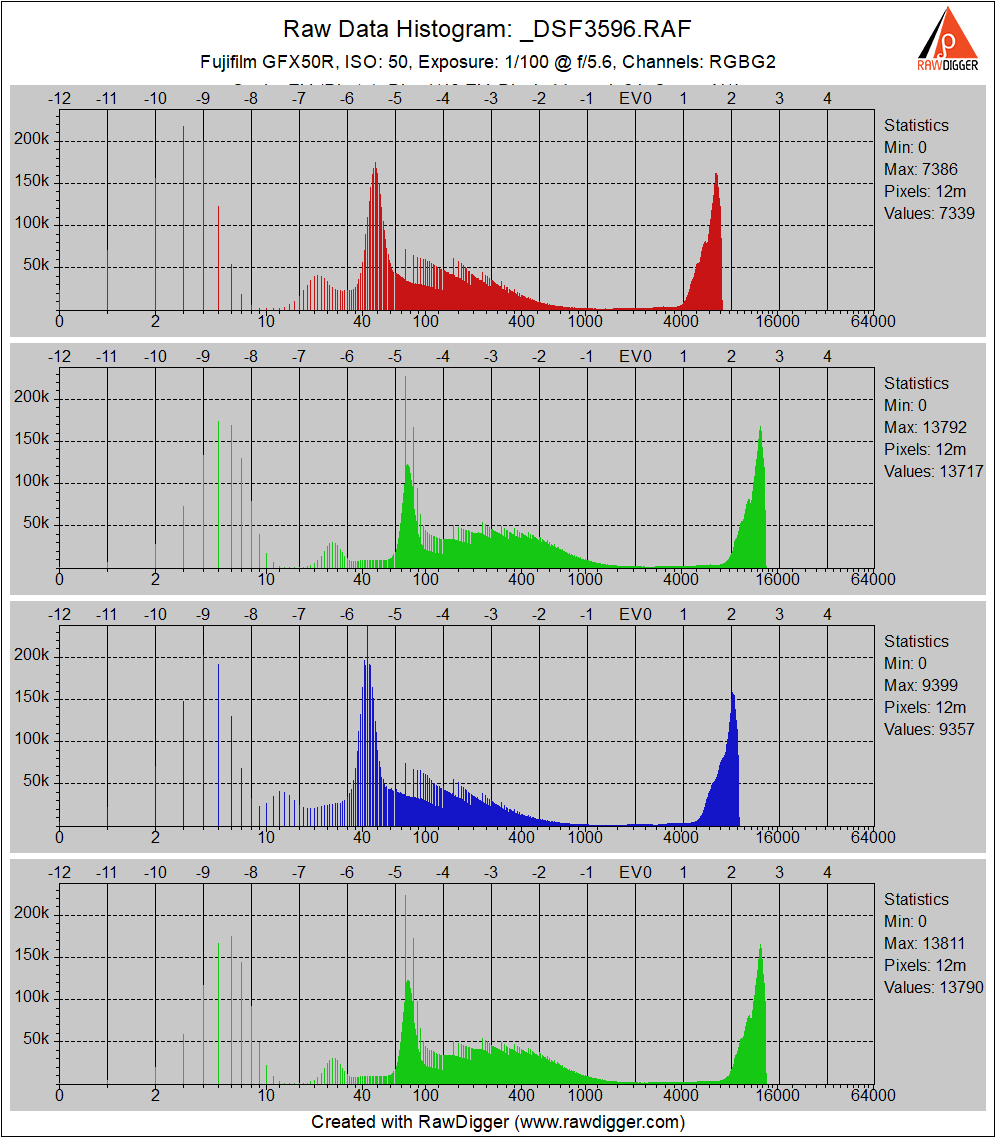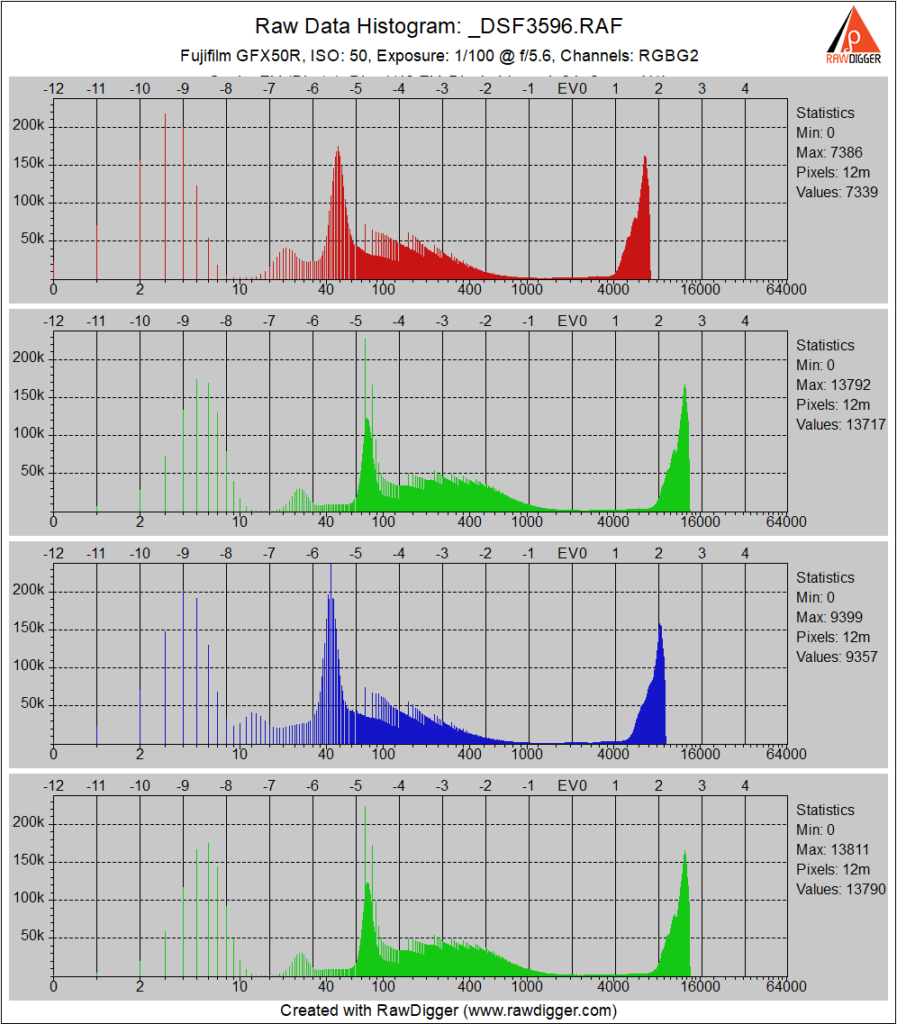 They are essentially identical, proving that the camera is not less sensitive in ISO 50 mode than at ISO 100. Of course, the JPEG preview image in the ISO 50 shot is darker than the one in the ISO 100 shot, but the raw values are the same.
So, no, Virginia, there is no way to gather more photons at ISO 50 than at ISO 100 with the GFX 50R. Presumably the GFX 50S works the same way. Bill's tests indicate that it does.