The Fuji 250 mm f/4 G-mount lens doesn't hotspot with a 720 nm conversion down to f/22. It does hotspot with the Fuji 1.4x teleconverter at f/11 and beyond. That's a good choice for IR photography at 250 and 350 mm, but I wanted to try something else. Using a Kipon adapter, I mounted a Leica 280 mm f/4 Apo-Telyt on my LifePixel-modified GFX 50R and aimed it at some distant hills.
I amped up the contrast a lot, which you have to do with many IR scenes.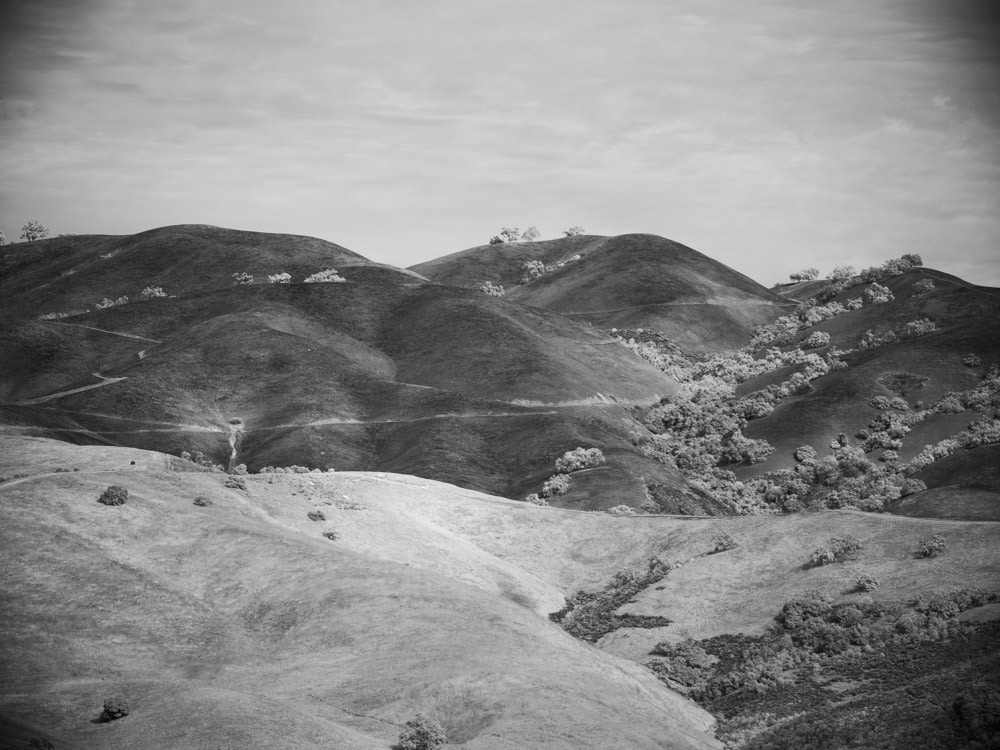 The lens doesn't cover the 55 mm diagonal format. No hot spots.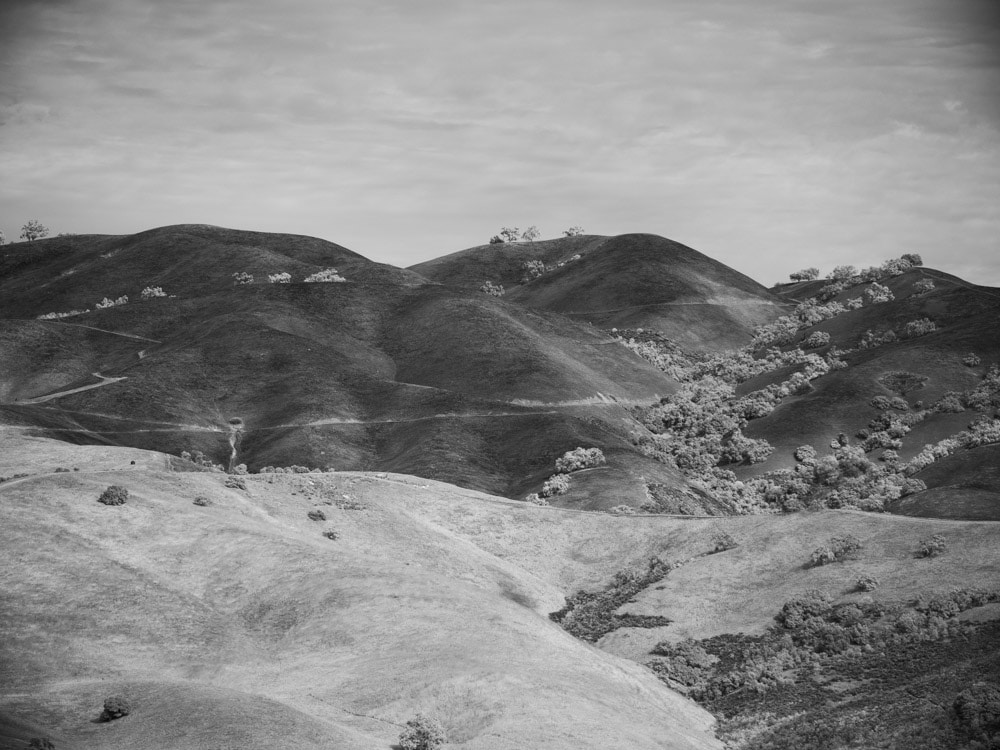 Coverage is better, but not there yet. Still no hot spots.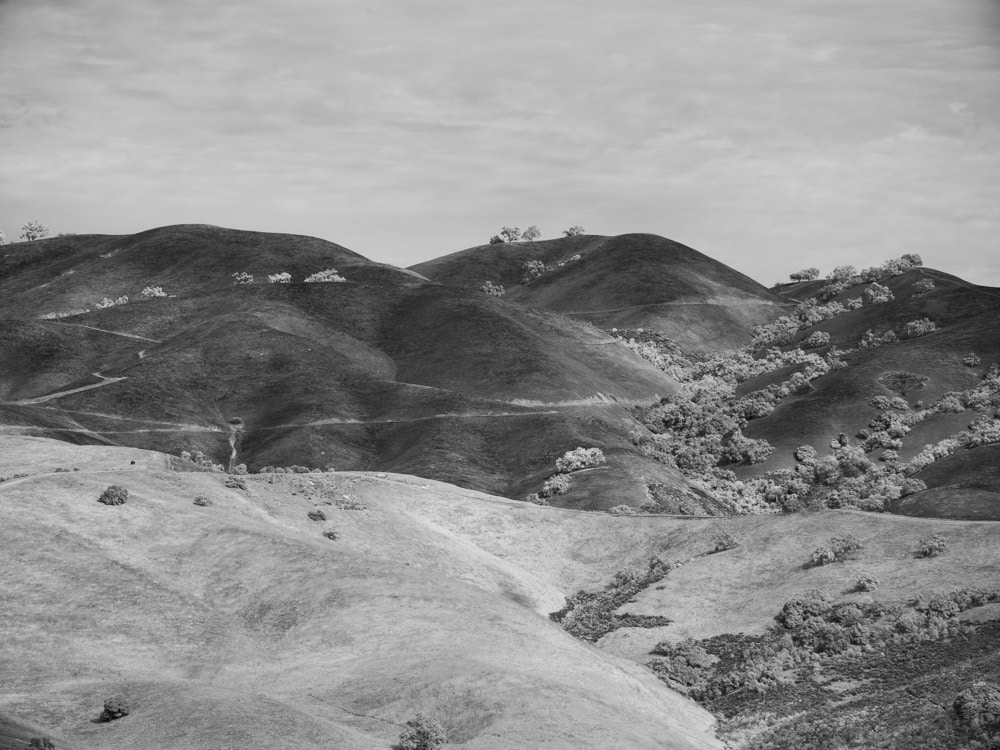 Almost complete coverage. No hot spots.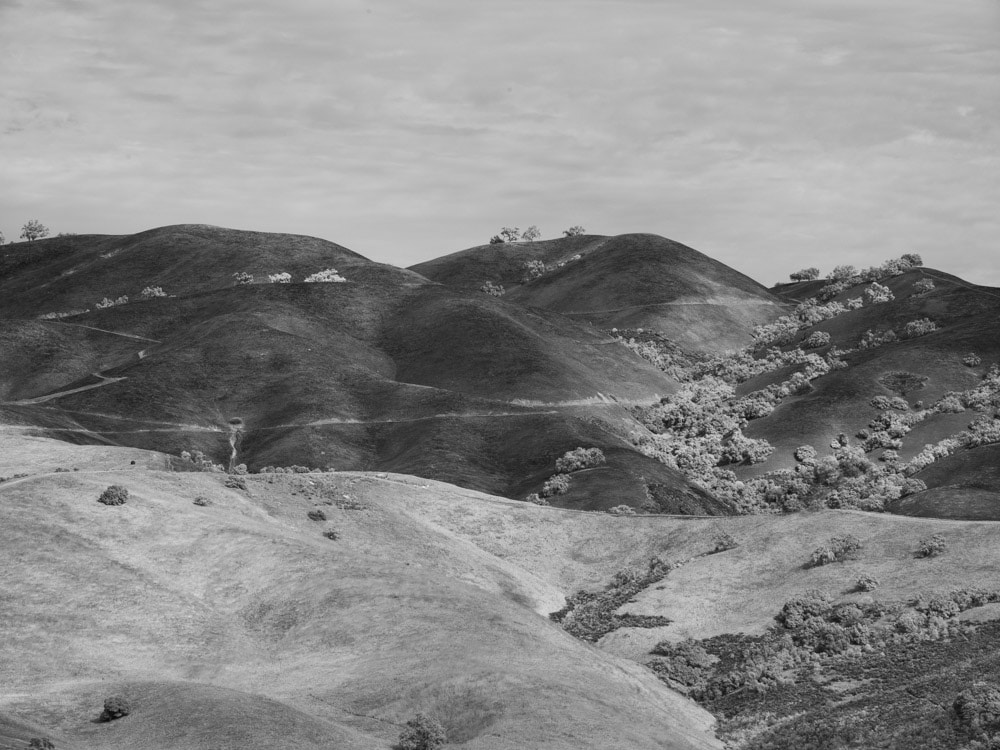 Complete coverage with no hot spots.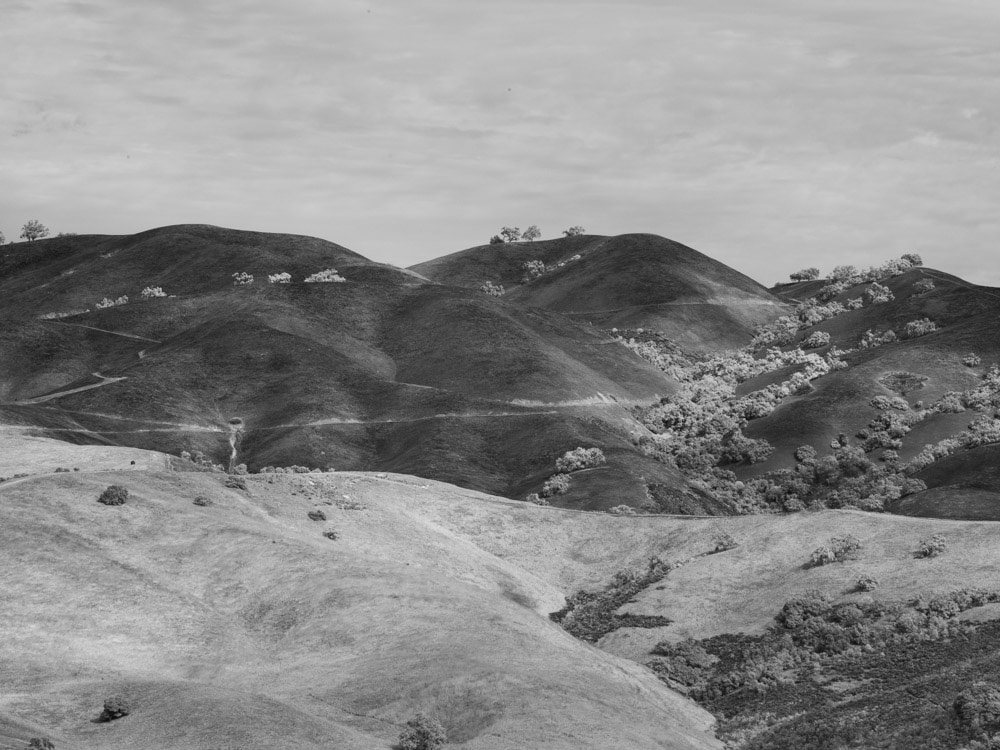 Ditto.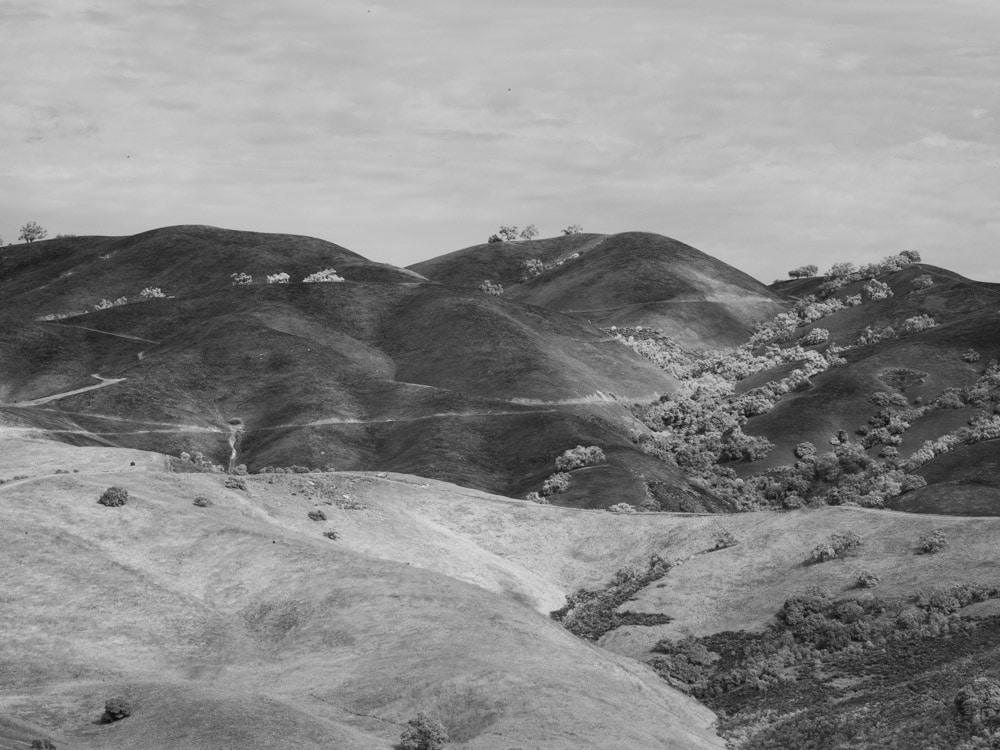 Ditto.
This is a useful lens with some minor advantages over the Fujifilm 250. It's more compact, and has a much better — dentented! — collar. If you're making long series of exposures, you can be confident that the focus won't drift, which is not something you can say about the Fuji 250.
On the other hand, the Fuji 250 covers at all apertures, has autofocus, and costs less on the used market, which is the only way to get the Leica lens.