This is the second post in a series about the Leica Q2 Monochrom. You can see all the other posts in the series by looking in the Category List drop-down menu on the right side of the page.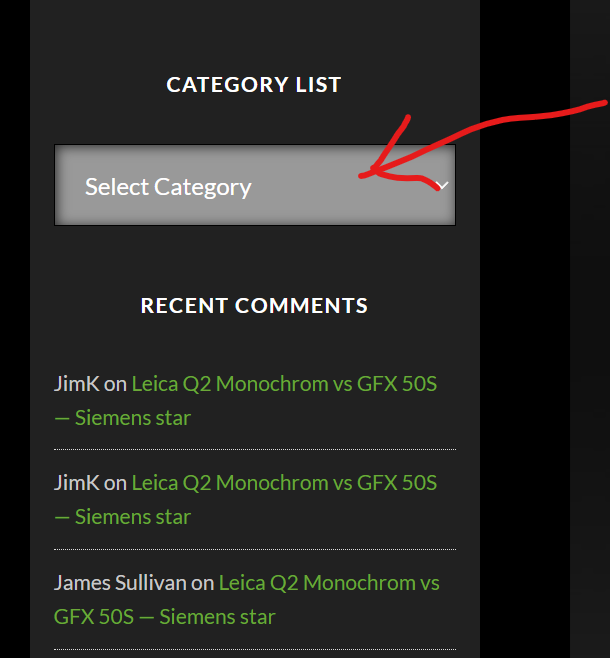 Aside from the one-stop increase in speed, which is undisputable, the putative advantage of monochrome capture is increased sharpness. I have not found that to be the case in previous testing, but I have noticed a reduction in aliasing. Now, with the Q2 Monochrom in hand, it was an obvious thing to test it against the Fuji GFX 50S, which has similar resolution. I used a Siemens start for the target, which is a cruel visual test for aliasing. If you're going to see it, you're going to see it with a Siemens star.
I compared the Q2, with its fixed 28mm lens, to the GFX 50S with a 45mm lens, adjusting the target distance slightly to get about the same target size in the image. Target distance wat about 15 feet.
The scene, with the Q2: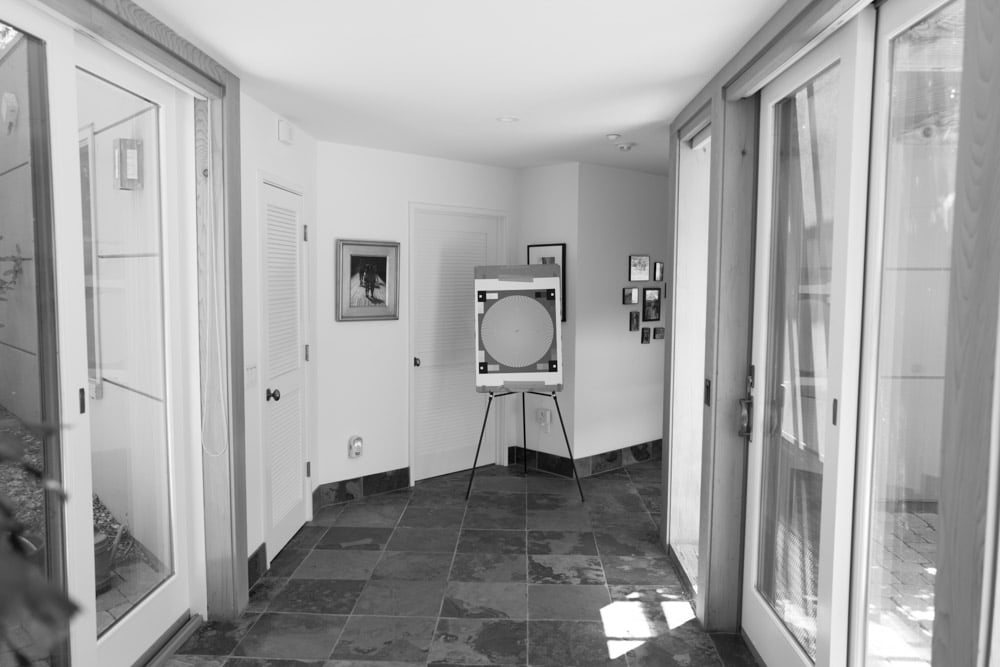 To get equivalent diffraction, I shot the Q2 at f/2.8 and f/4, and the GFX at f/4 and f/5.6.
The details:
Low-contrast sinusoidal Siemens star chart
RRS carbon fiber legs, Arca C1 head
Manual focusing with max enlargement and peaking
4 shots at each condition, keep only the sharpest one.
2-second self timer delay
Crops, at slightly greater than 100%, starting at f/2.8 for the Q2: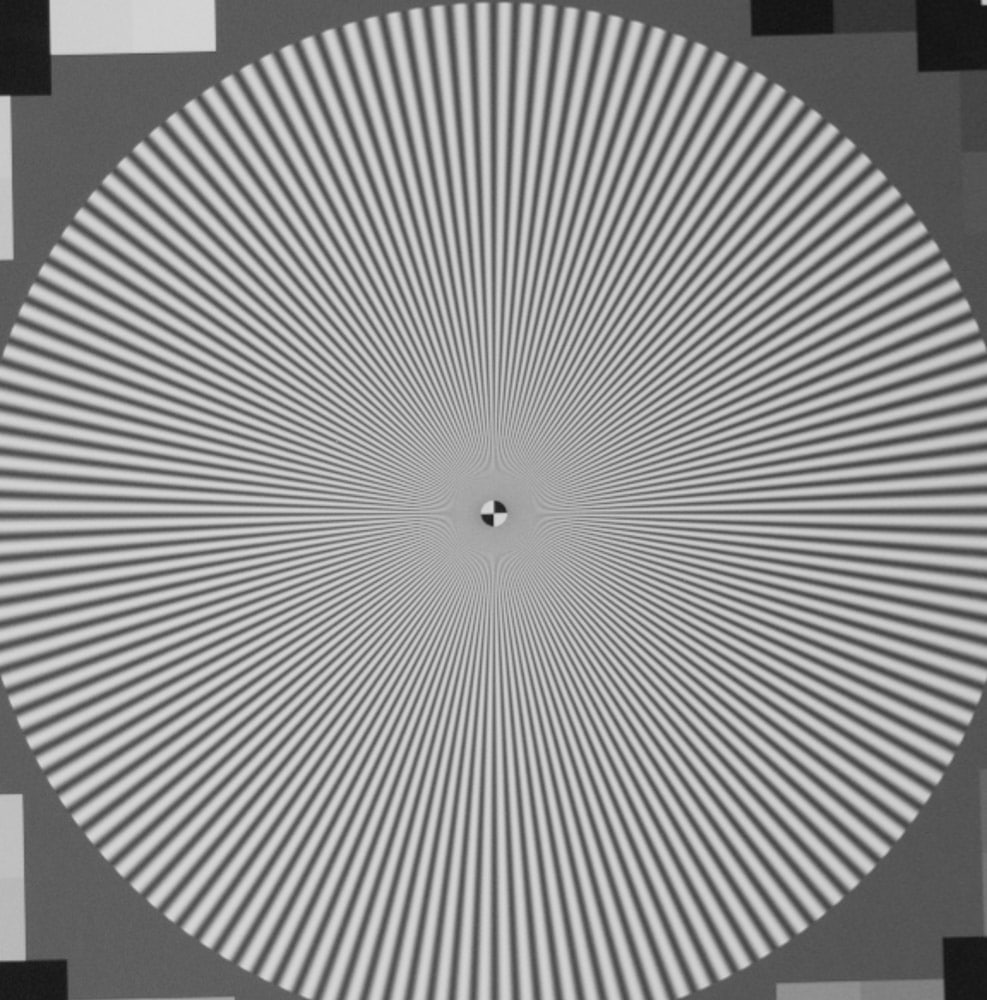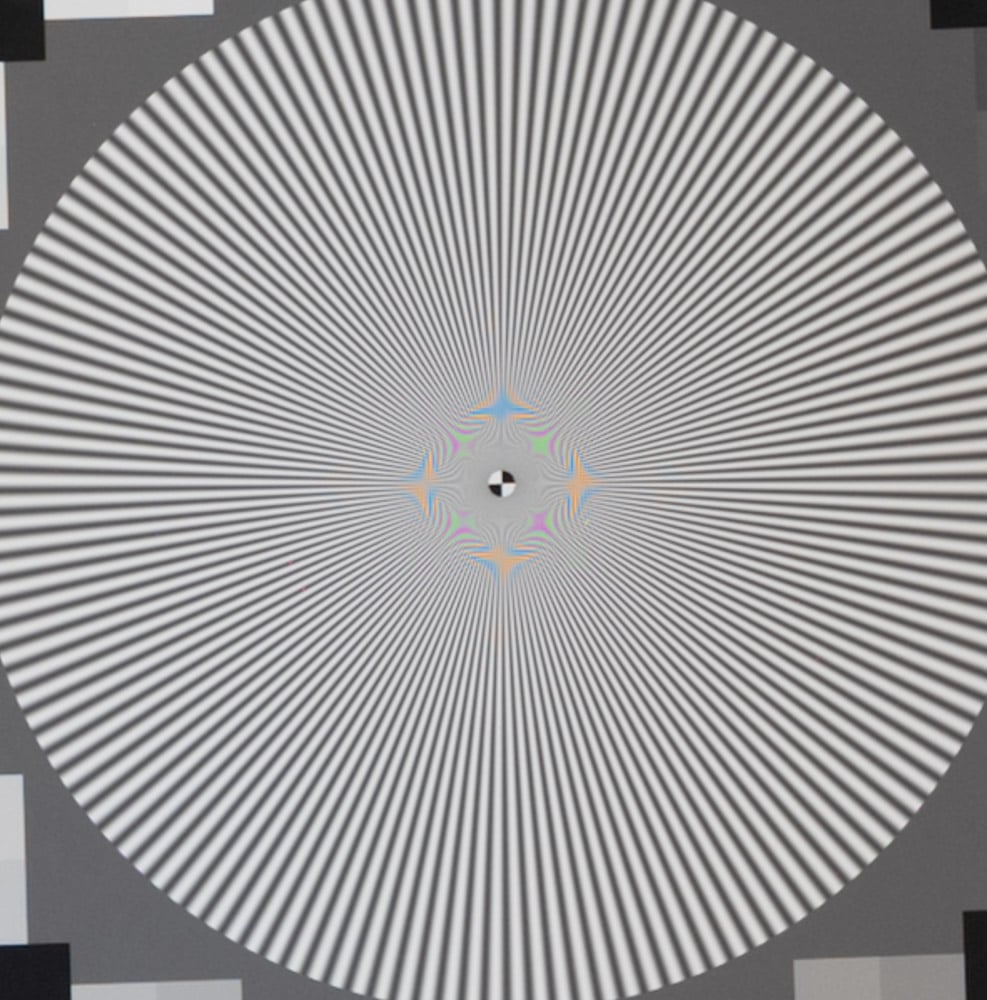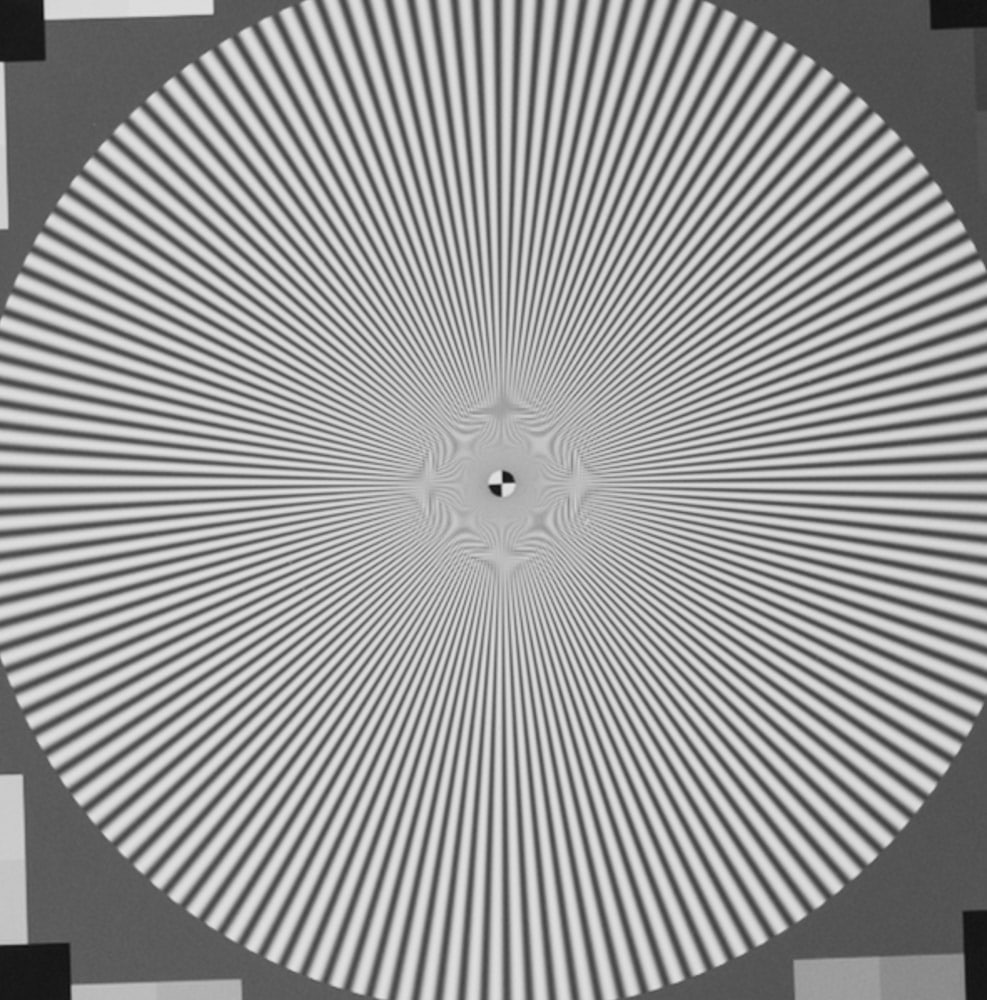 There's a lot more aliasing in the GFX shot.
Now let's look at f/4 and f/5.6: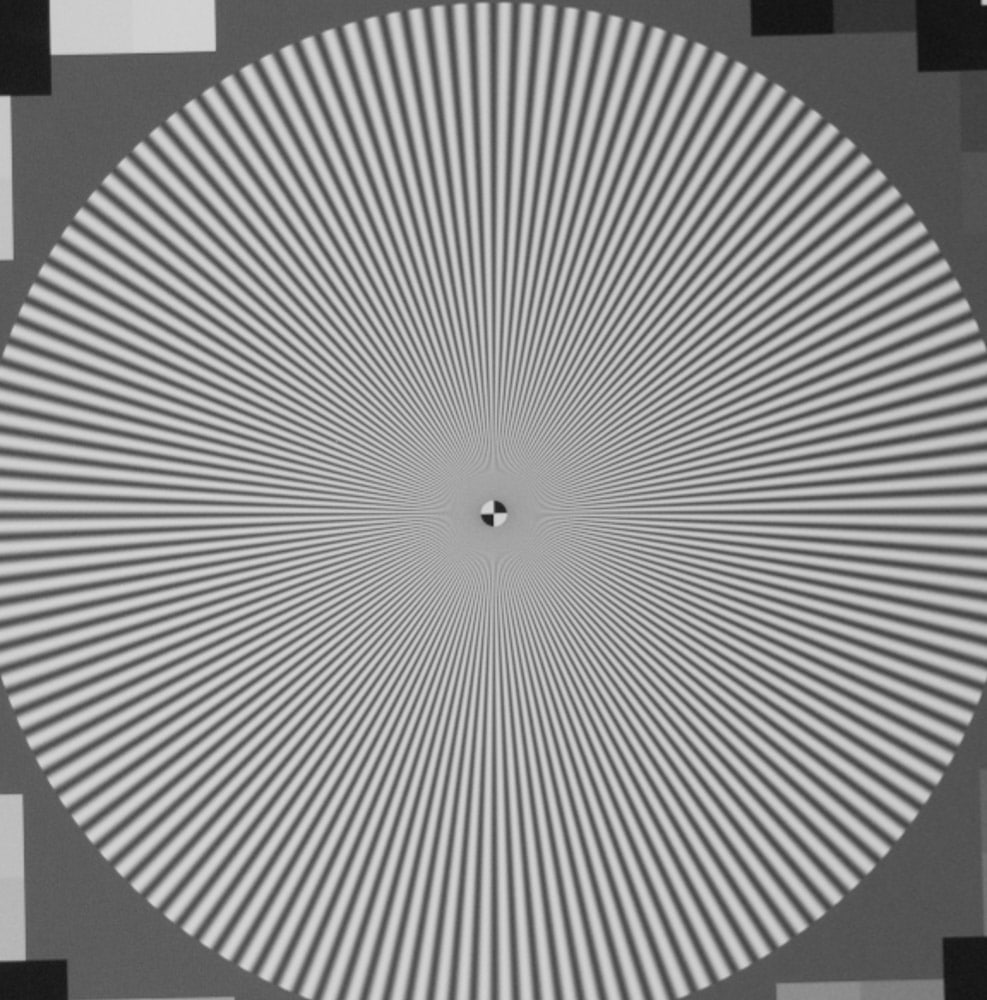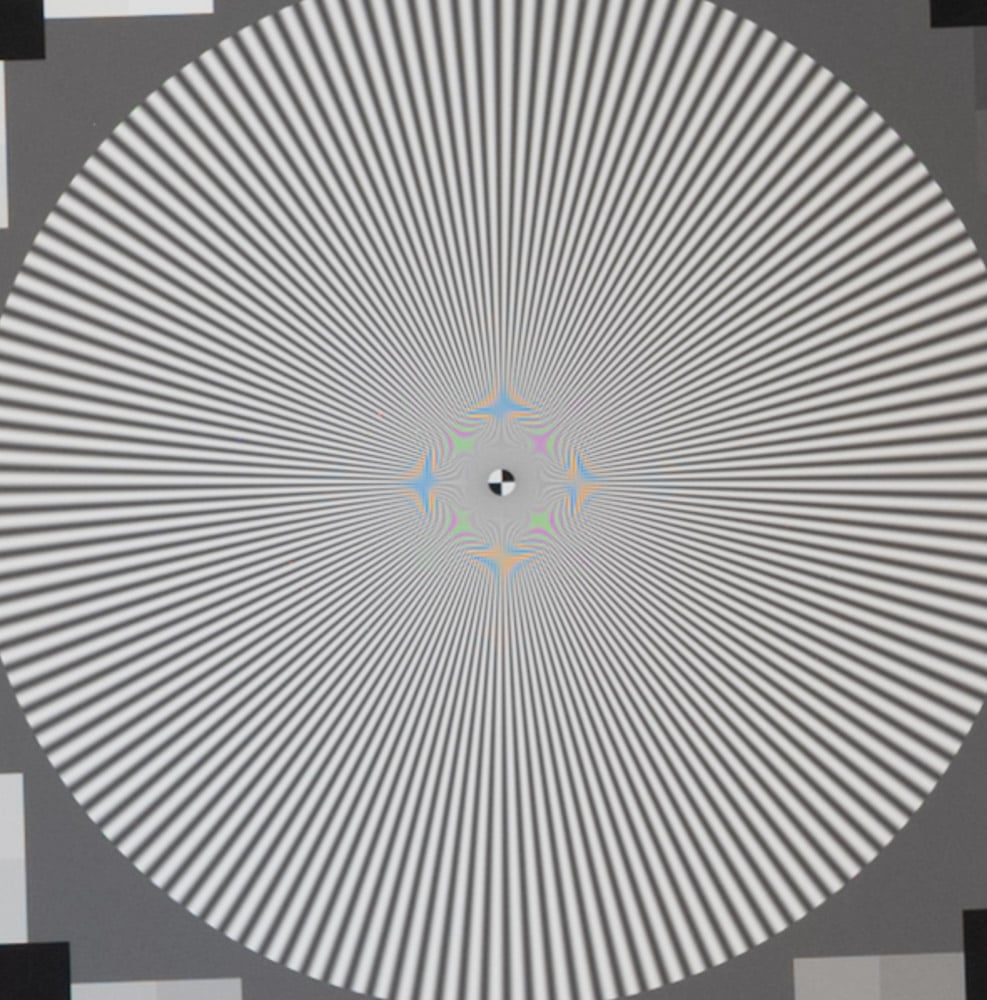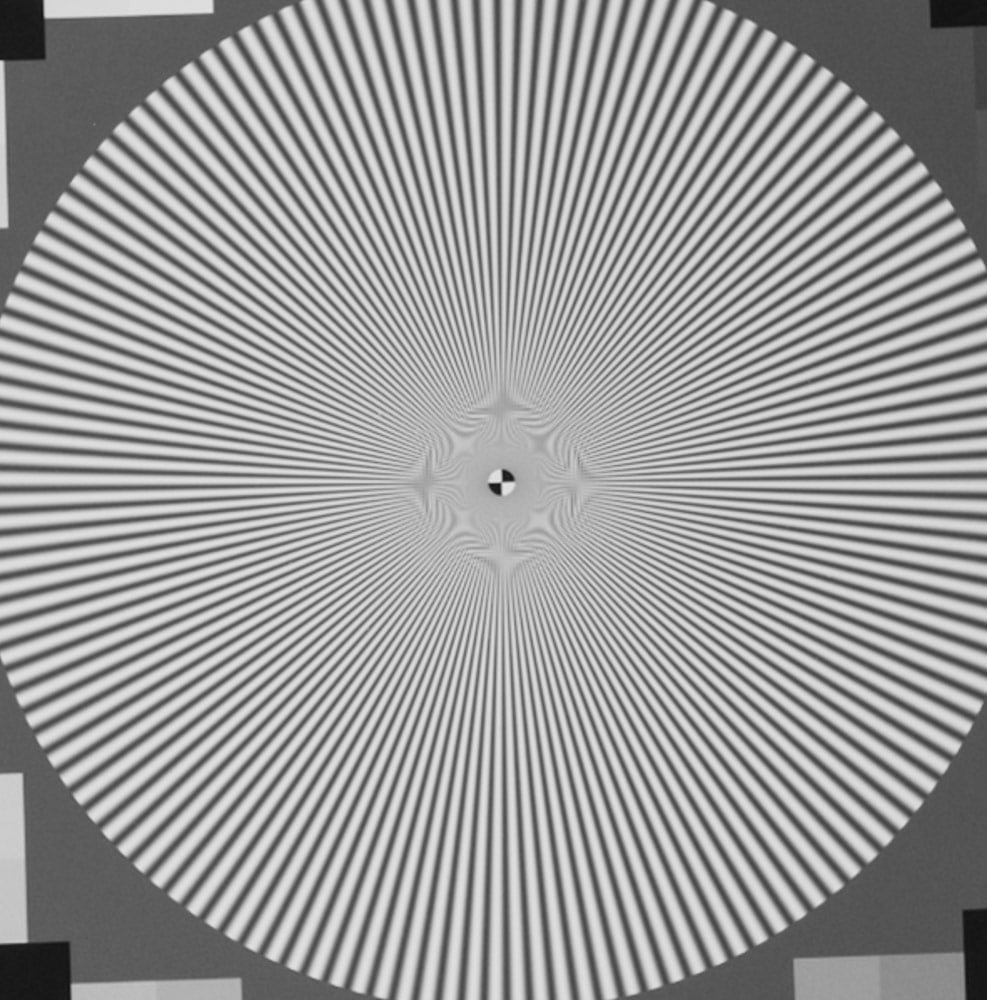 Same general idea.
Lightroom has a demosaicing mode that they call Enhanced. Let's see what that does for the GFX images.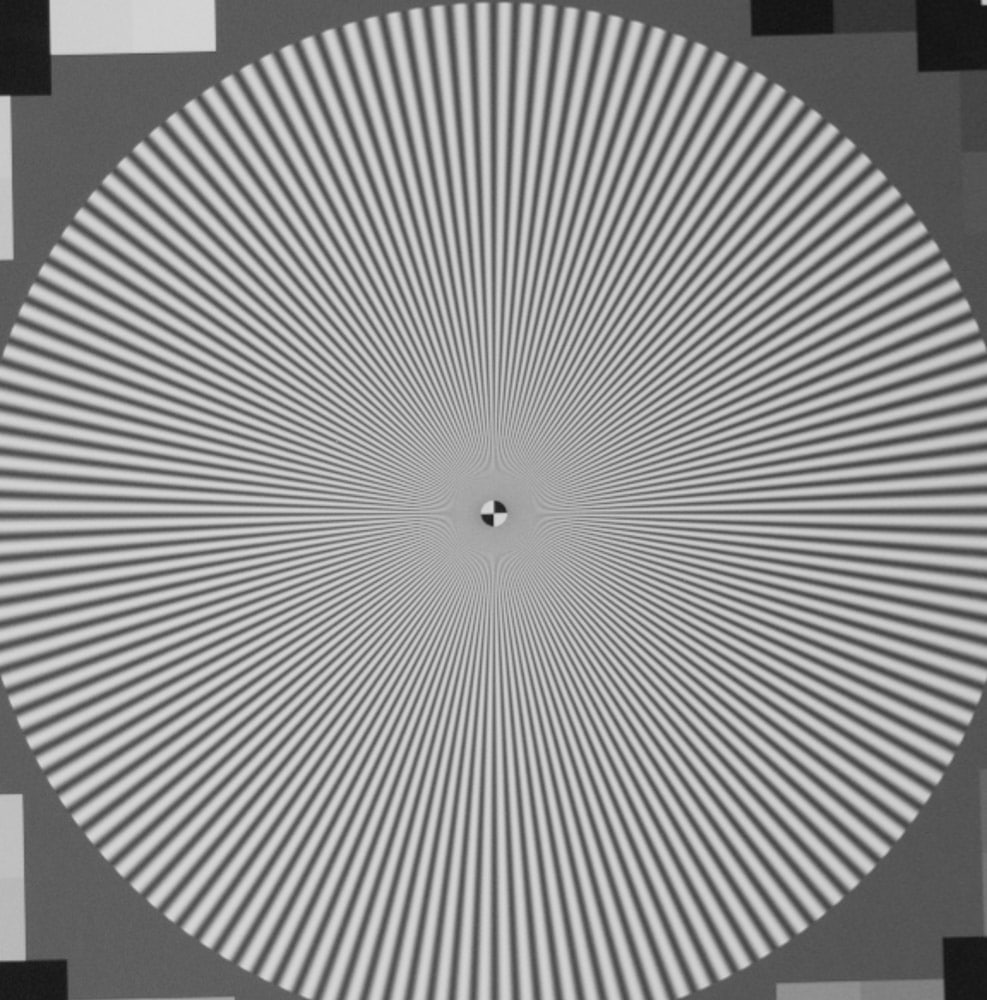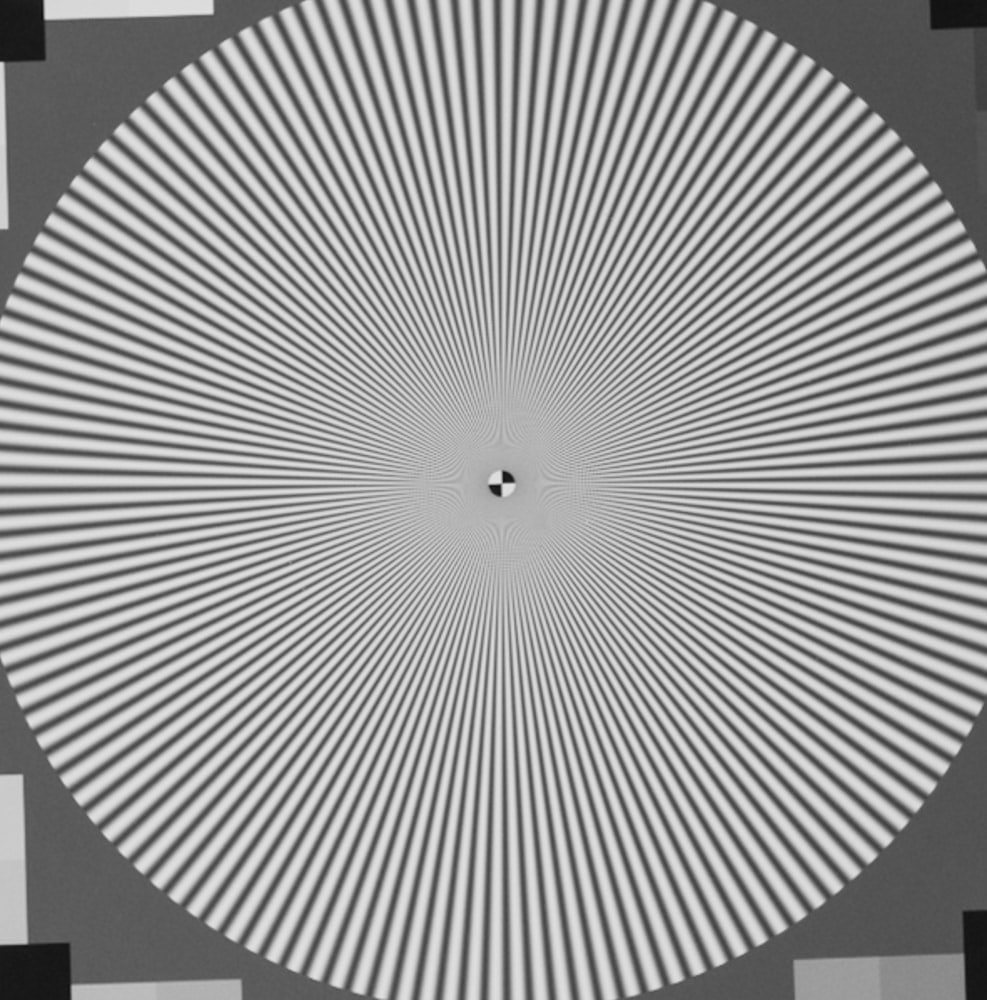 That's a big improvement for aliasing, but some detail has been lost. The nod still goes to the Q2.
At f/4 and f/5.6: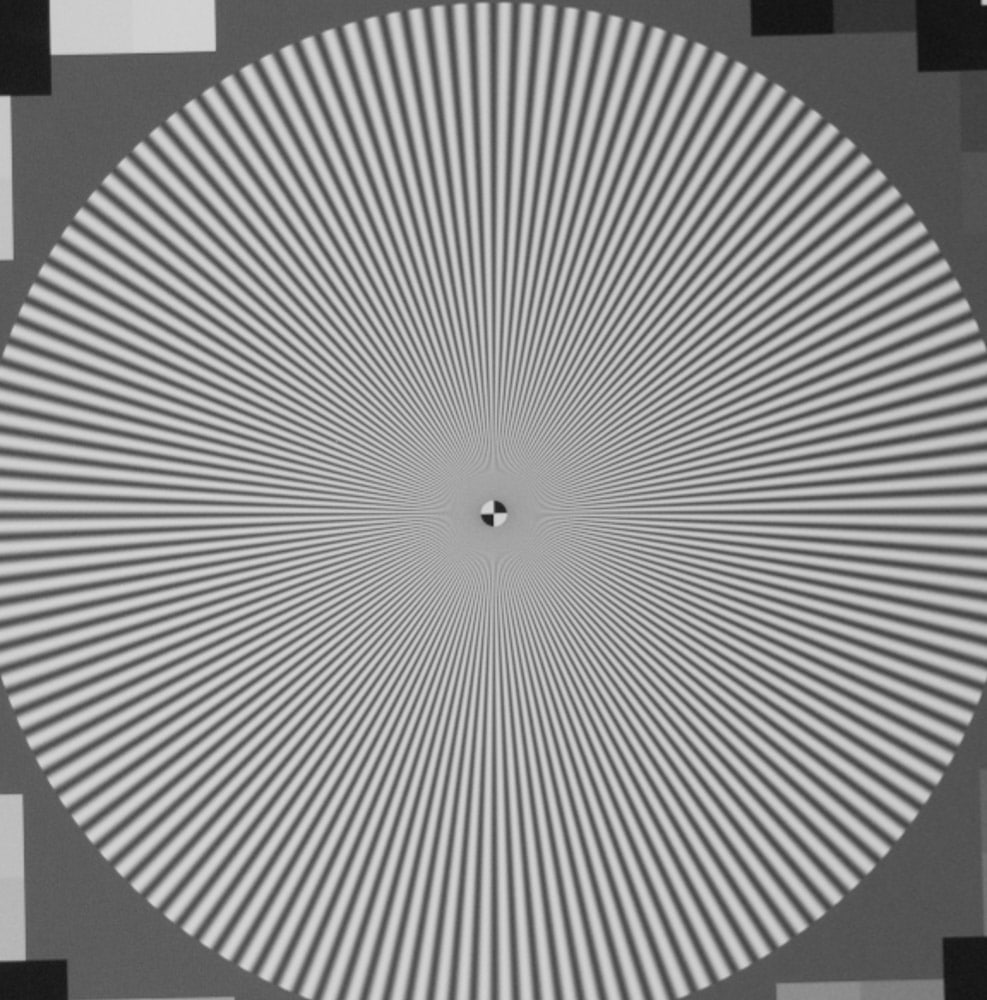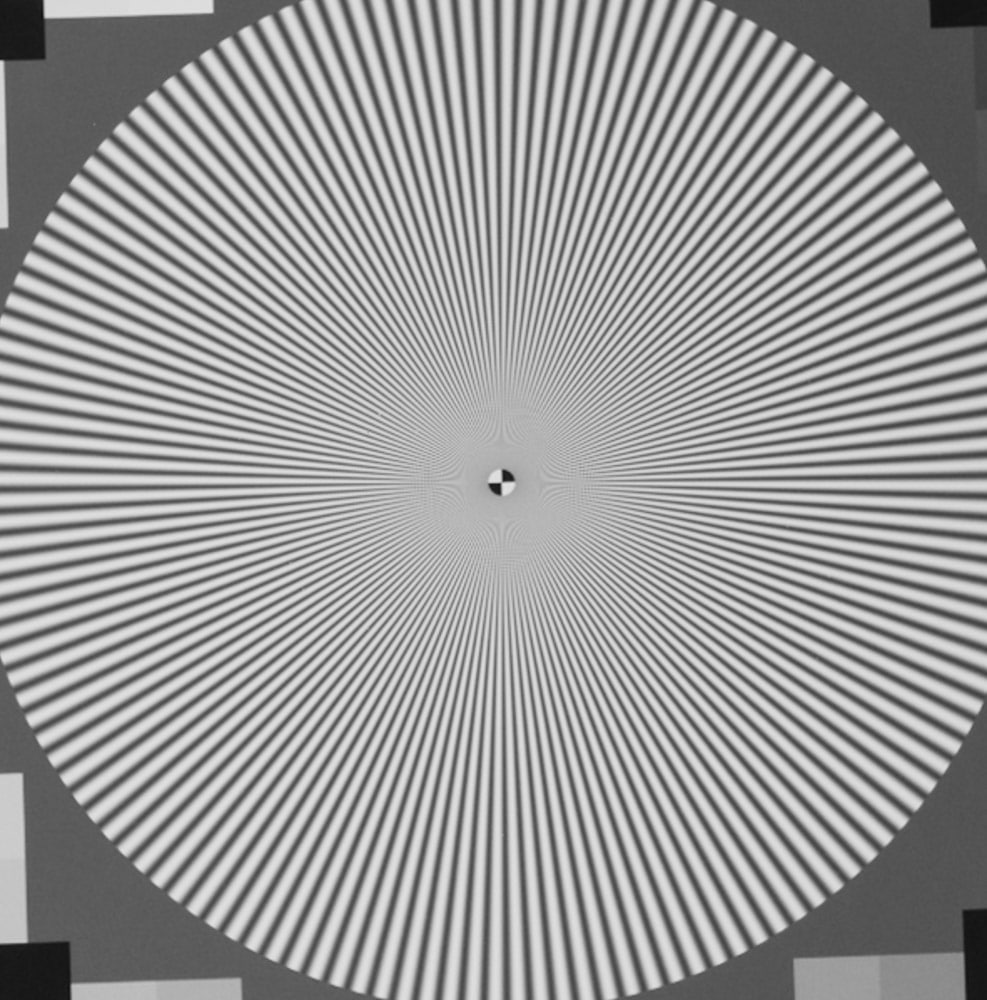 The Q2 image is definitely better.
Testing notes: It is really hard to focus the Q2 precisely using manual focusing. The first problem is that the helicoid is too fast. Little motion ofhte ring produces a large change in the focal plane. It shares this in common with most M-series lenses. The second issue is that the focus peaking has only one sensitivity setting,a nd that is way too high for this kind of work.