I've been looking for a 400 mm lens to use with my LifePixel-modified GFX 50R. The hot mirror replacement I chose passes light of longer wavelength than 720 nm. I've been impressed with the quality of the Nikon 180-400 mm f/4 for quite some time; it's the best zoom I've ever used. I decided to see how it fared on the IR GFX 50R.
The 180-400 is an E lens, which means that the diaphragm is electronically controlled. That means you can't control the f-stop with a dumb adapter. However, there's a workaround trick that is somewhat cumbersome, but effective. I mounted the 180-400 on a Nikon Z7 with the Nikon FTZ adapter, which knows about E lenses. I set the f-stop to f/8. Then, without turning off the camera, I removed the lens. The f-stop stayed at f/8. I mounted the lens to the GFX 50R using a Metabones dumb adapter. I set the focal length to 400 mm, aimed the lens at the hills across from my house, and made this image: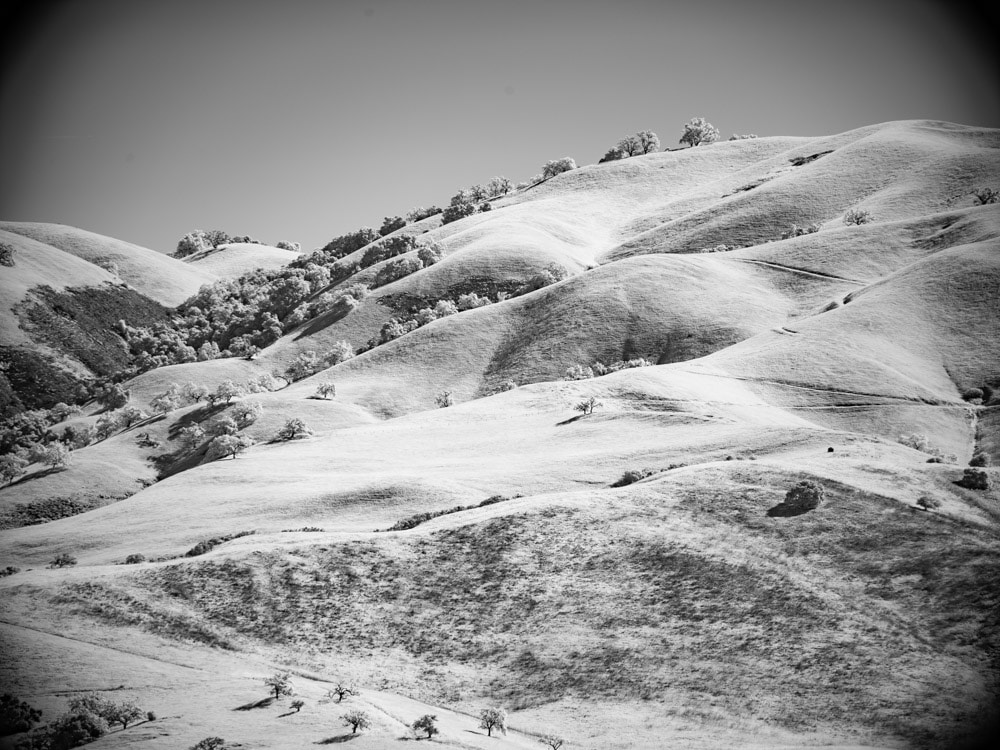 In one sense, this is not a particularly difficult image for hot spots. The center is fairly bright compared to the rest of the image. But I applied some processing that is usually difficult for hot spotting lenses.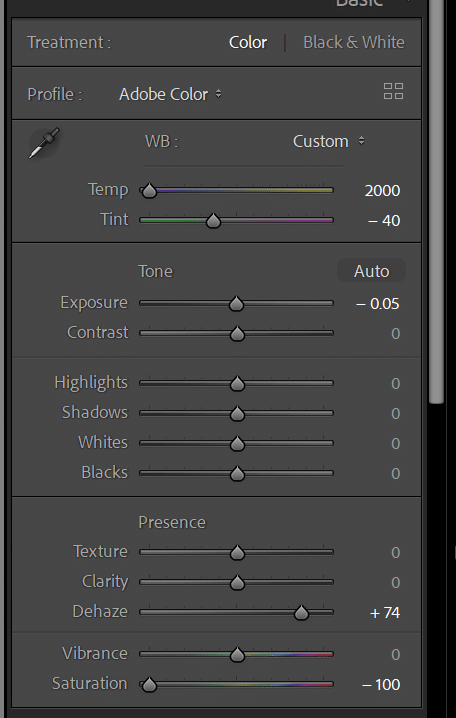 Note especially the Dehaze setting.
Coverage is not great, especially with that big Dehaze move, but it's close to covering the sensor at a 1:1 crop: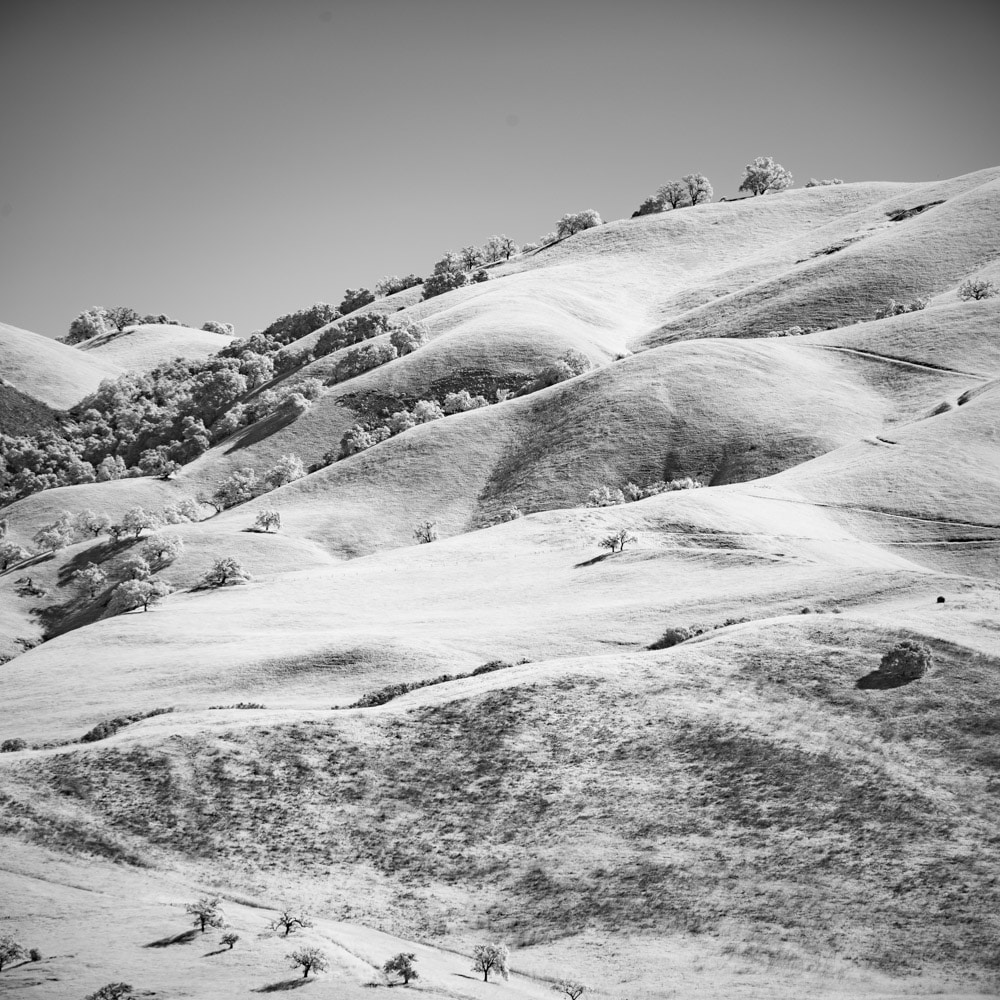 I think this could work for me.
For completeness, here are full format and 1:1 crops of the scene with the lens set to 180 mm and 250 mm.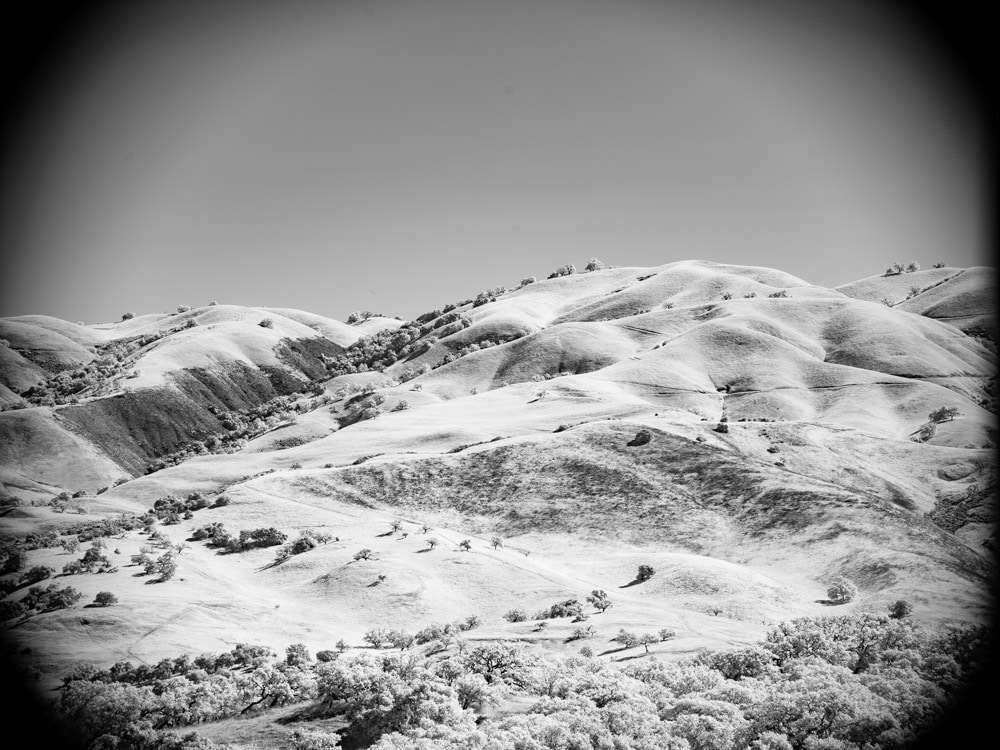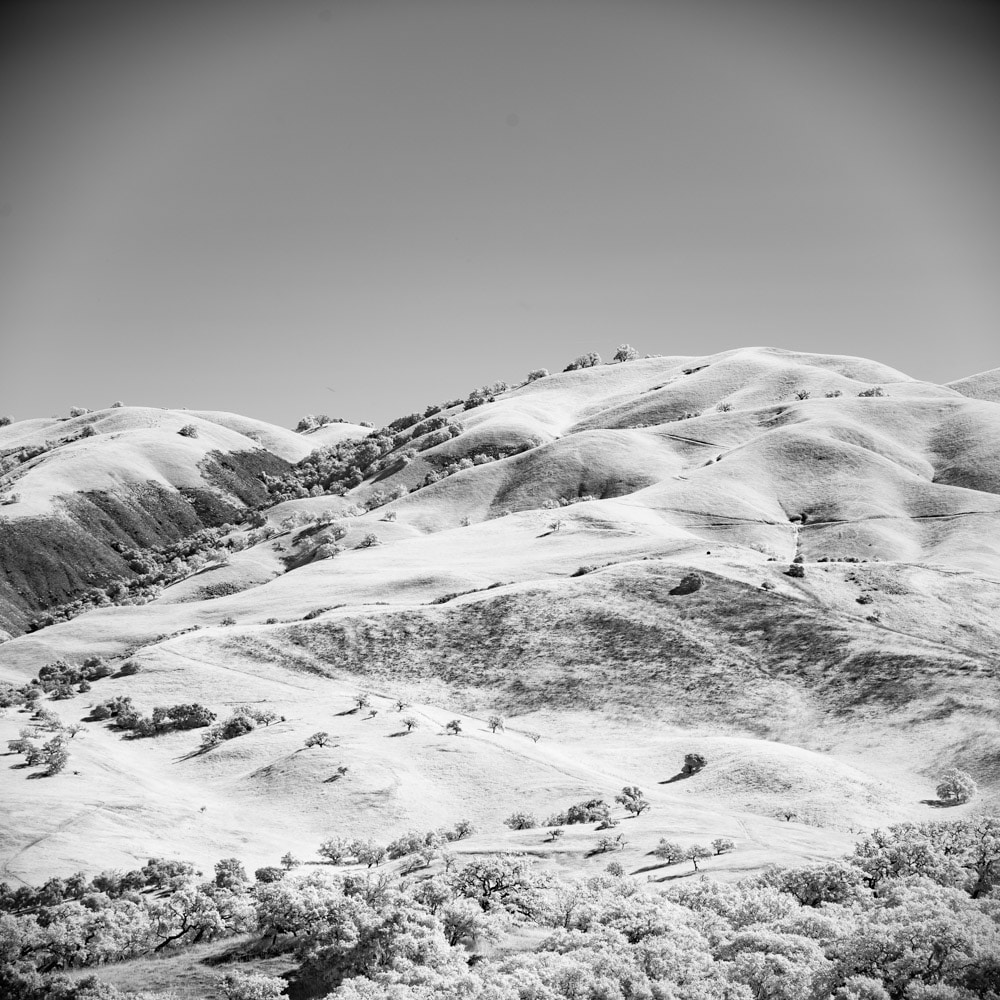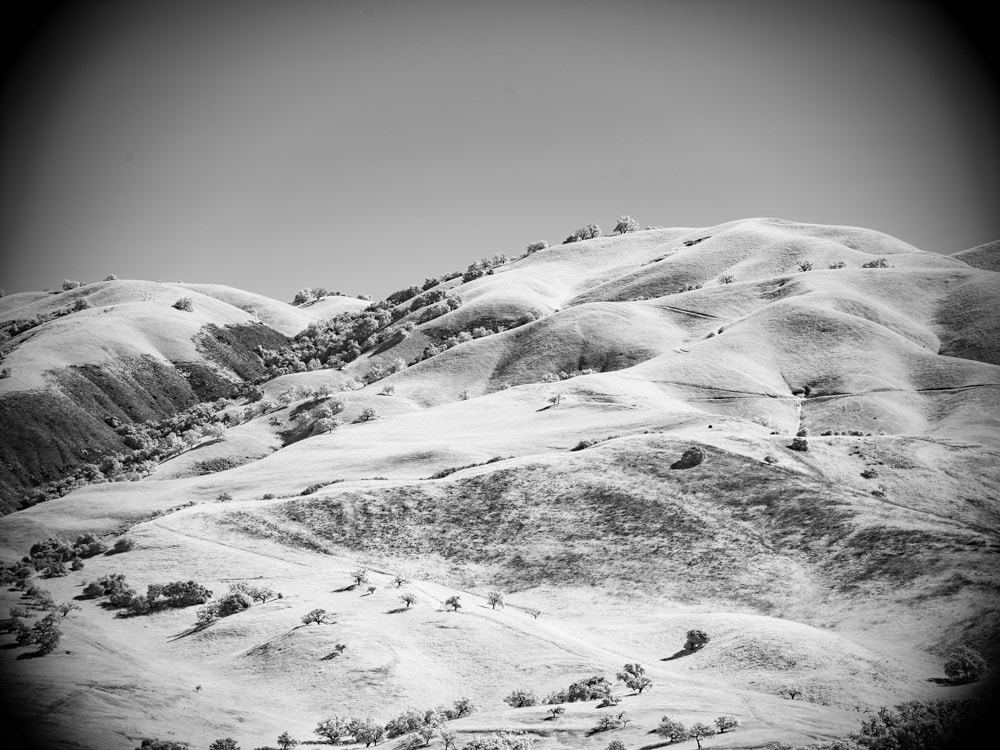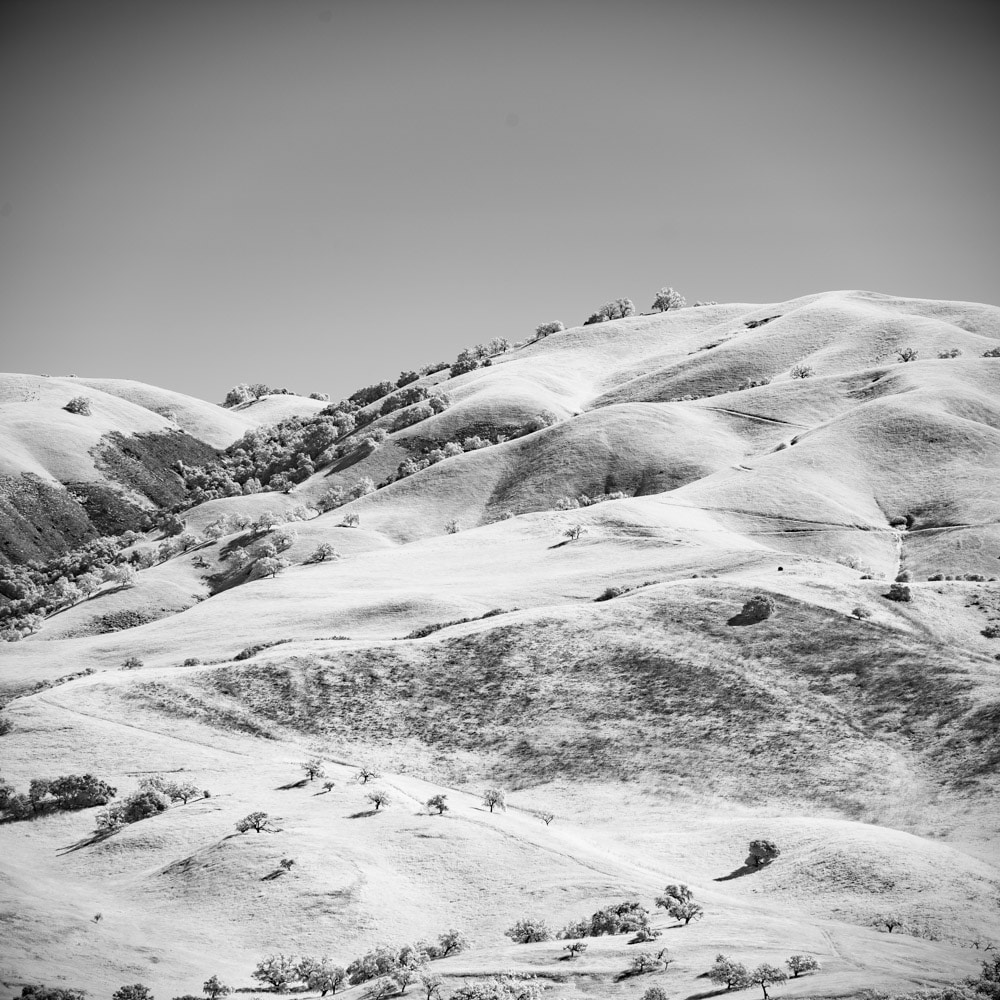 Here's a more challenging subject for hot spots, at 400 mm: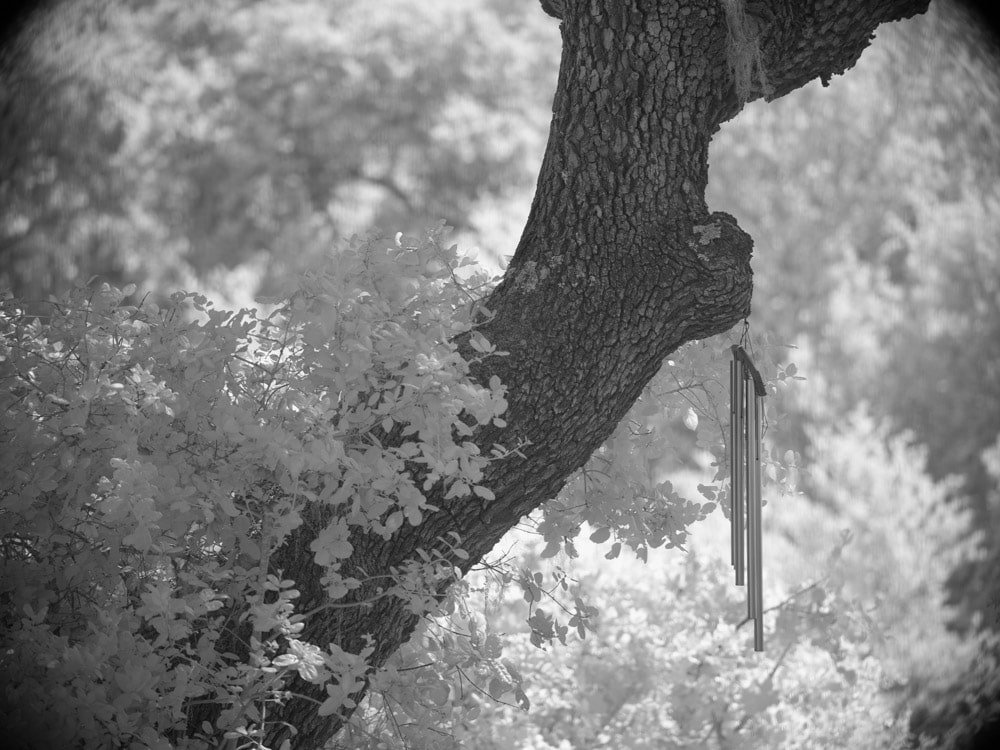 Without the heavy Dehaze move, coverage at 1:1 is good: