The Schneider 90/4.5 Apo-Componon HM is an enlarging lens that I happen to have lying around from my film days. I remembered it as a great enlarging lens. I wondered how it would perform in a completely different role: as a camera lens. This is asking the lens to perform well outside of its comfort zone. It was designed for reproduction ratios on the order of 8:1, which would be a really tight portrait with the GFX 50R. I'm tested it at a much greater distance, about 12 meters. I also tested it wide open. The full opening was designed to be used for focusing.
First, you might ask how I got the lens mounted to the camera. Here's how: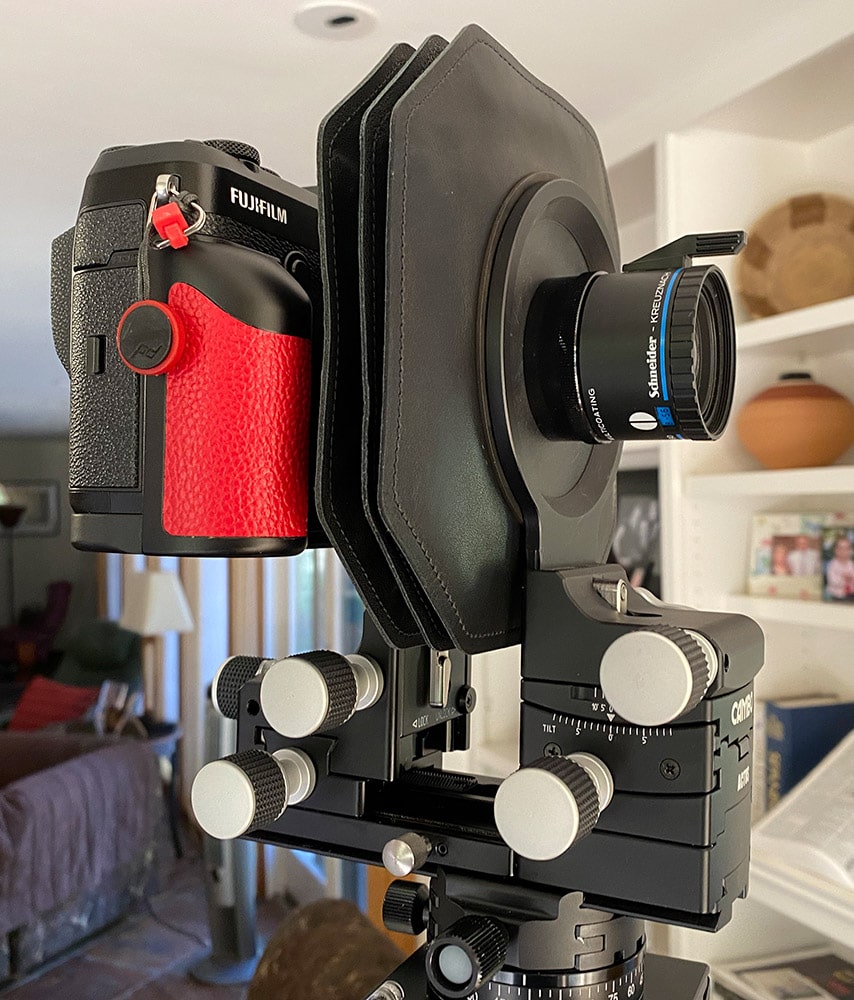 The "lens adapter" is a Cambo Actus.
Here's my test scene: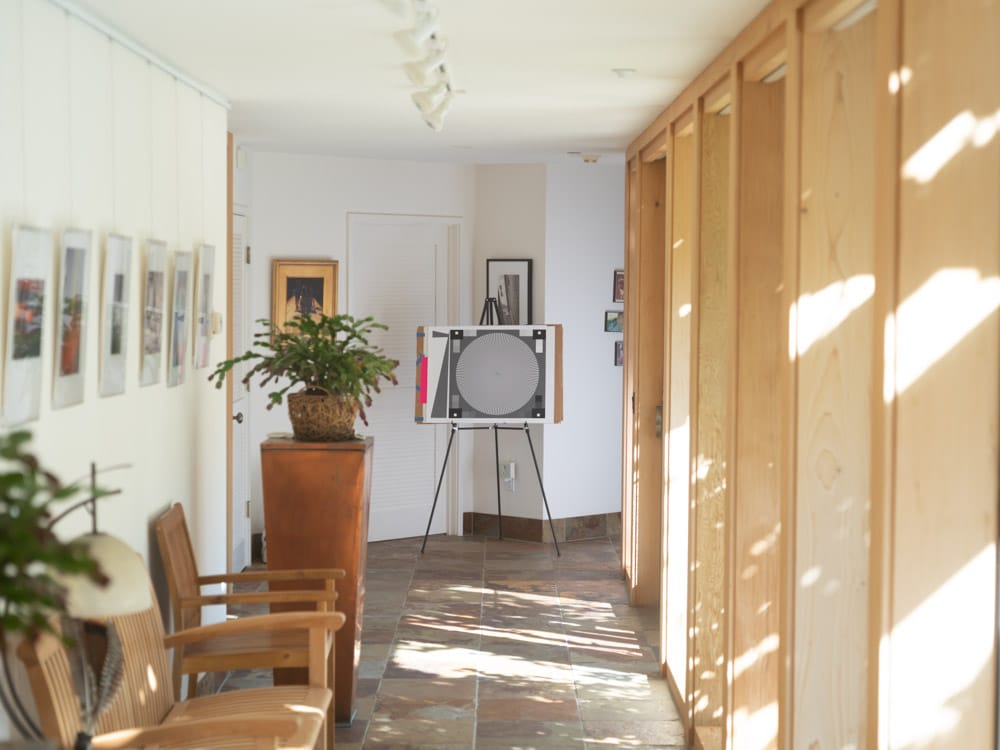 And here's a look at the target, with the lens wide open.
In the center: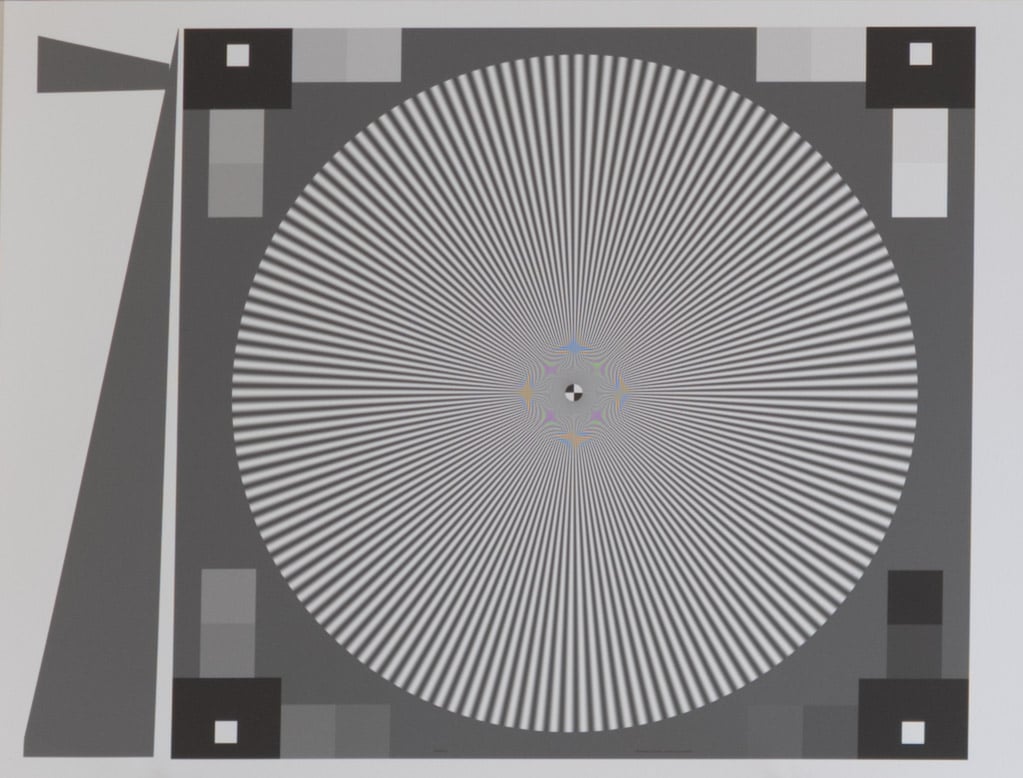 And in the corner.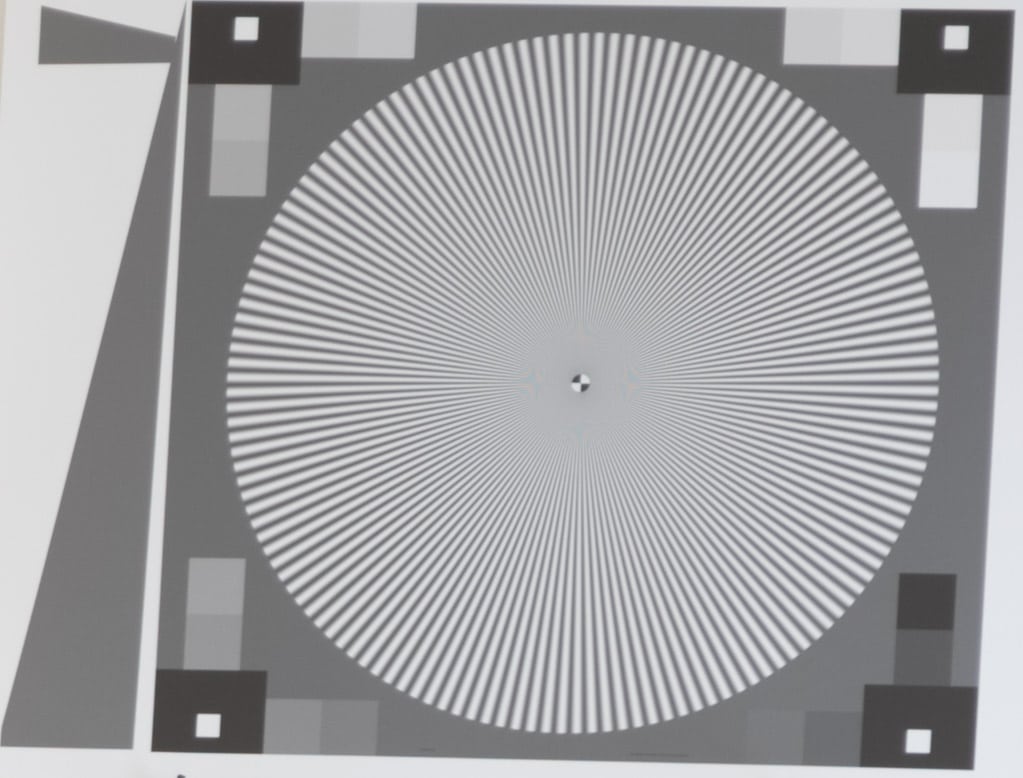 You can't judge light falloff from those because I goofed and used automatic exposure.
Test protocol:
12 meters target distance
ISO 100
f/4.5
Subject in the center and the upper right corner.
Manual focusing.
Six shots at each setting, focusing anew for each shot, picking the best using the Imatest sharpness ranking utility. This method calibrates out focus curvature.
Developed in Lightroom
Sharpening set to zero.
White balance set to gray background on Siemens Star target
Adobe Color Profile
Minor exposure adjustments, with same adjustment applied to all images from both lenses, so corner darkening is unaffected.
Chromatic aberration correction turned off.
Everything else at default settings
MTF testing using the slanted edge follows.
In the center: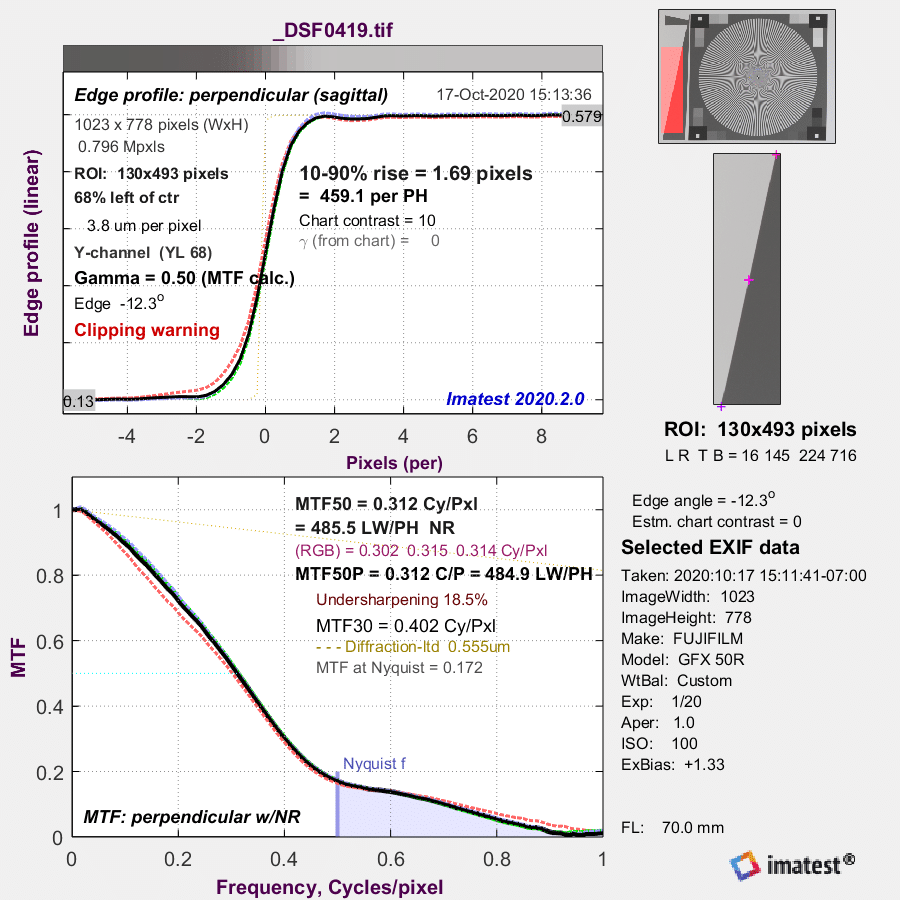 That is quite sharp. Lots of aliasing, thanks to the small pixel apertures on the GFX 50x cameras.
In the corner: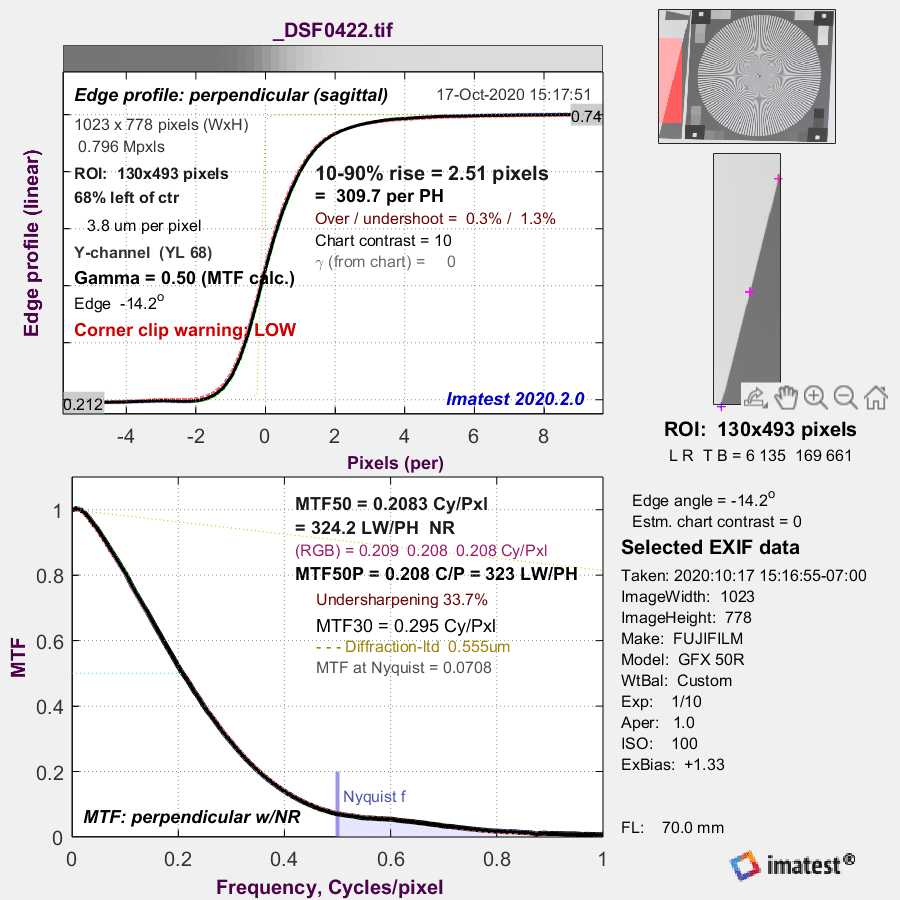 That is still quite sharp. I was hoping for a bit better performance, since the lens was made to cover a 6×6 negative.
Here are the MTF calculations at various angles using the star part of the target: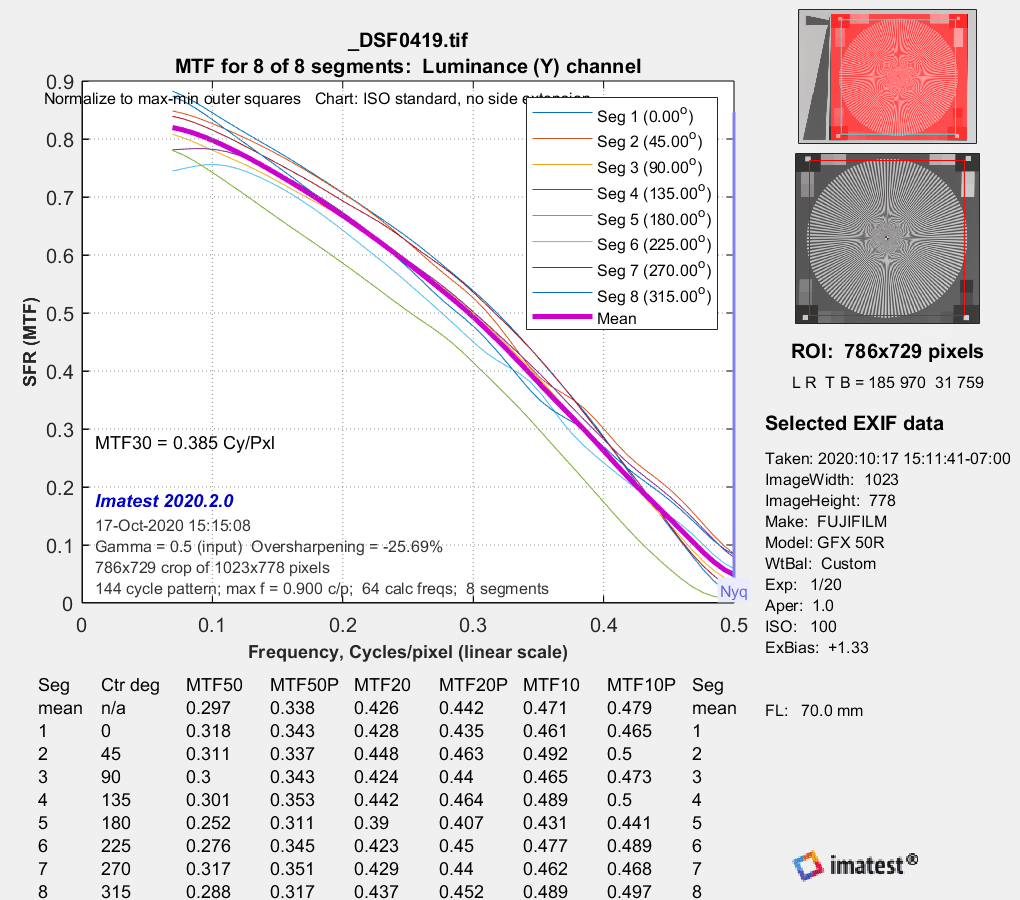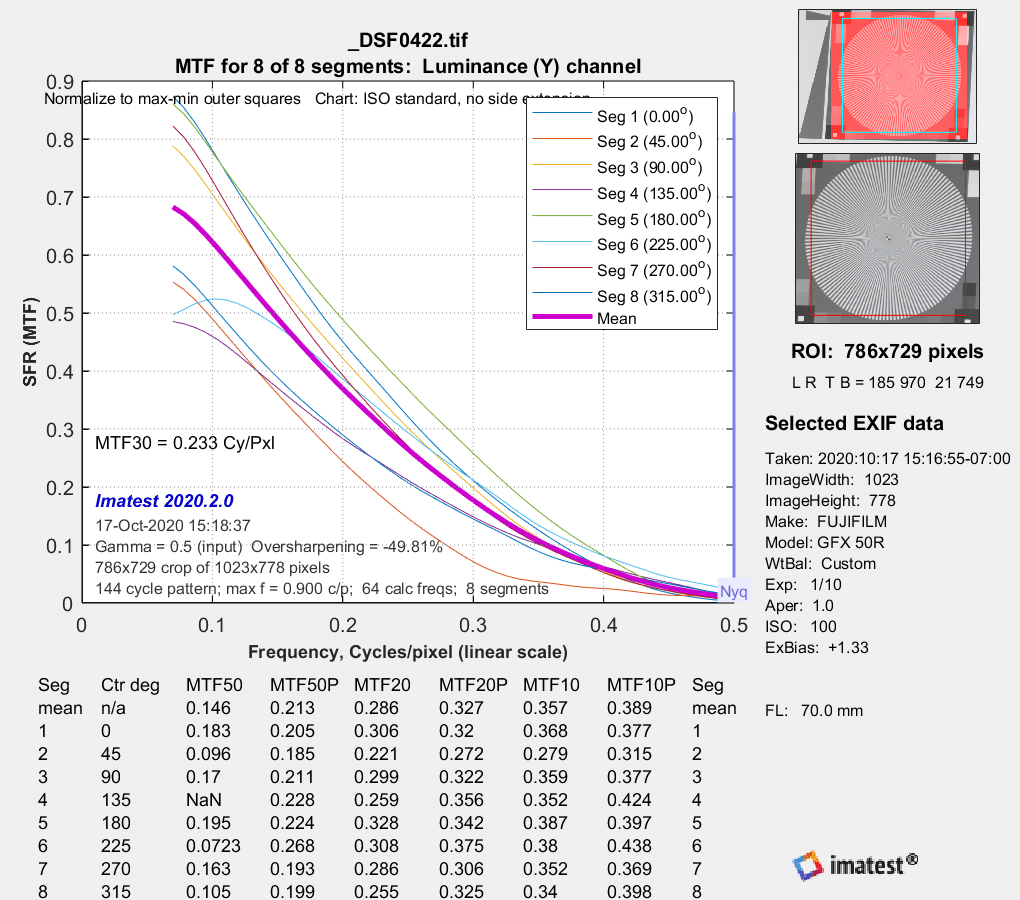 Same data in a spider plot: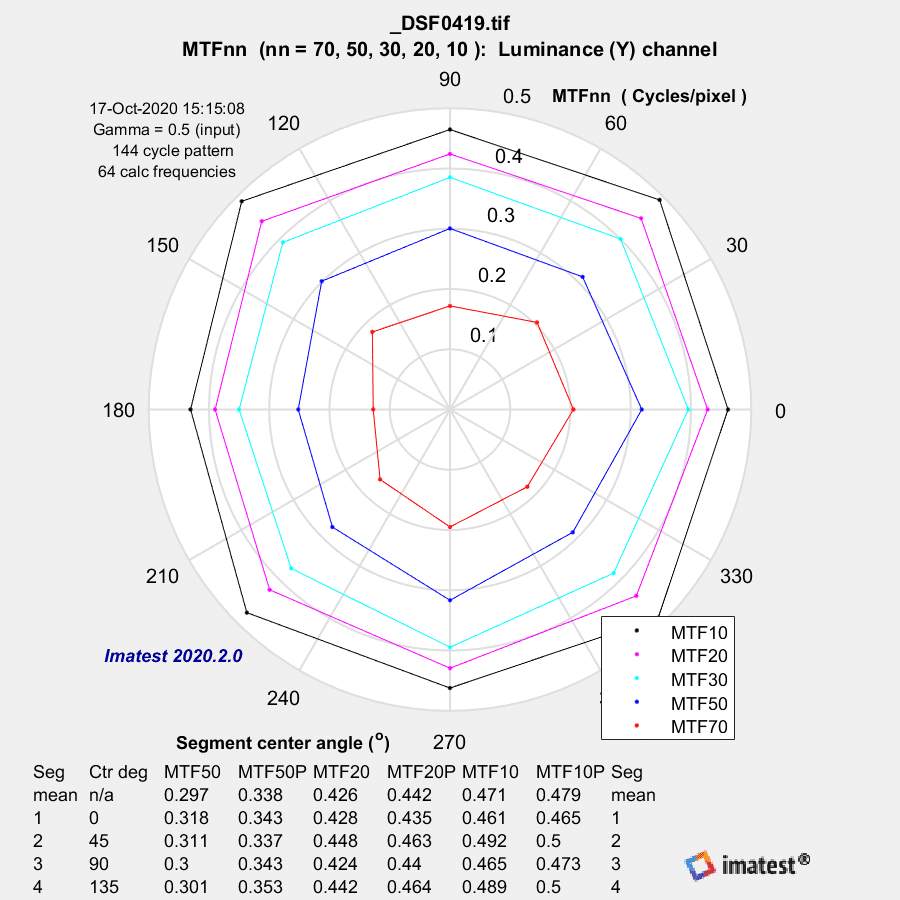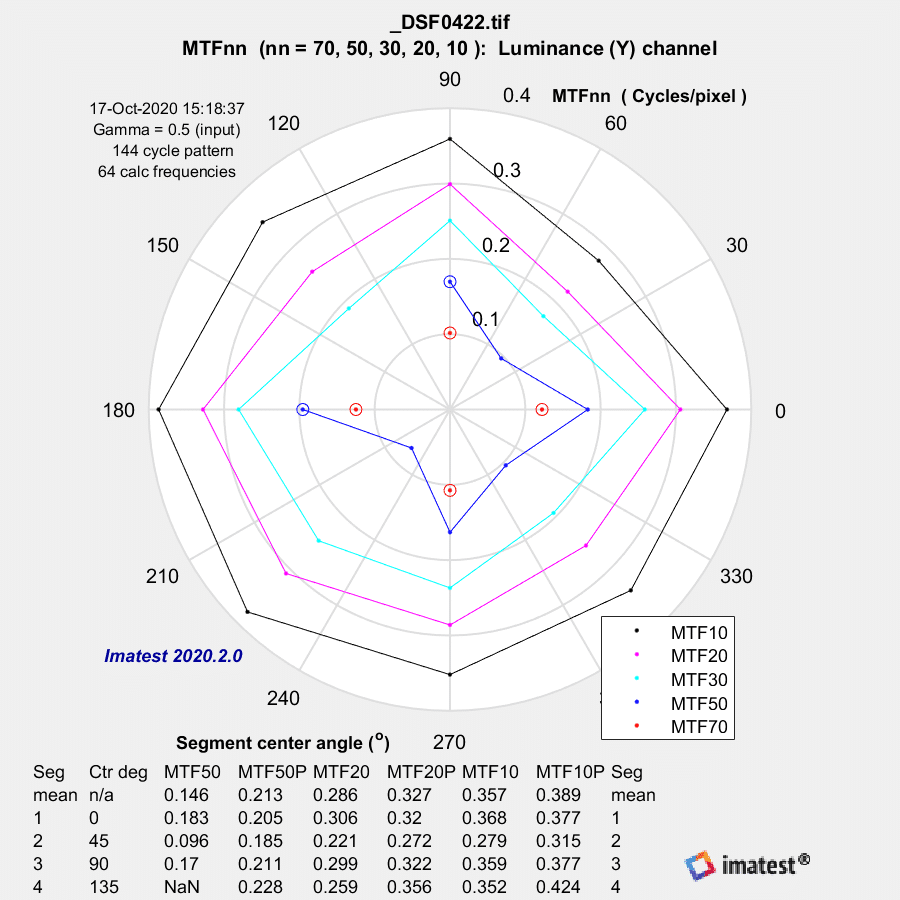 And, finally, a Shannon information capacity plot. I'm still trying to figure out how to use these: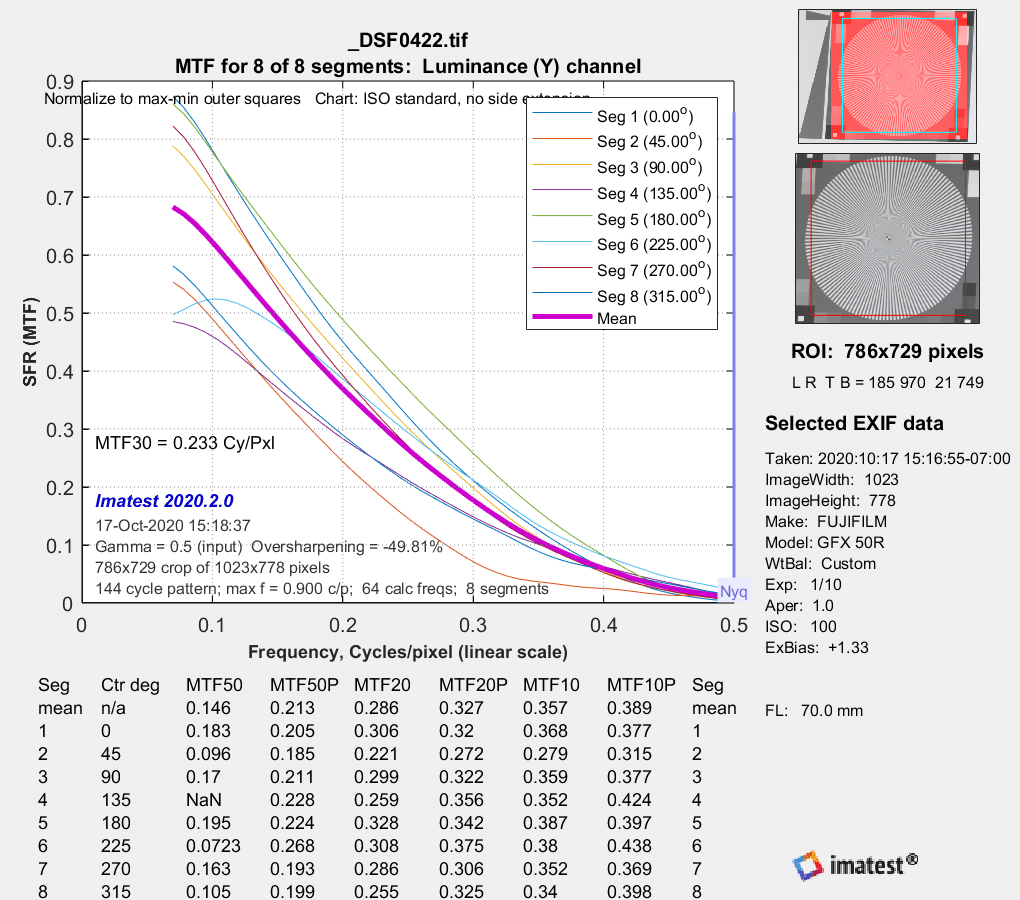 This is good performance, but with respect to the corners, my socks are firmly in place. I'll try stopping it down a bit.