This is a continuation of a series of posts on the Fuji GFX 50S. You should be able to find all the posts about that camera in the Category List on the right sidebar, below the Articles widget. There's a drop-down menu there that you can use to get to all the posts in this series; just look for "GFX 50S".
In the last post, I showed you a graph that should be useful in deciding which aperture to use with the Fuji 45 mm f/2.8 lens while manually focusing. Since then, I've discovered that there is at least one long-time GFX user who doesn't know how to focus with native lenses stopped down. (It's easy with most adapted lenses; all you have to do is twist the aperture ring.)
There are probably lots of ways to do this. I'll show you the way I do it.
First, you'll want to set a custom button to stop down the lens. I use the location that has traditionally performed that function on SLRs since at least the Nikon F.
Here's how you get into the button-customizing screens:


Once you're there, navigate to this button: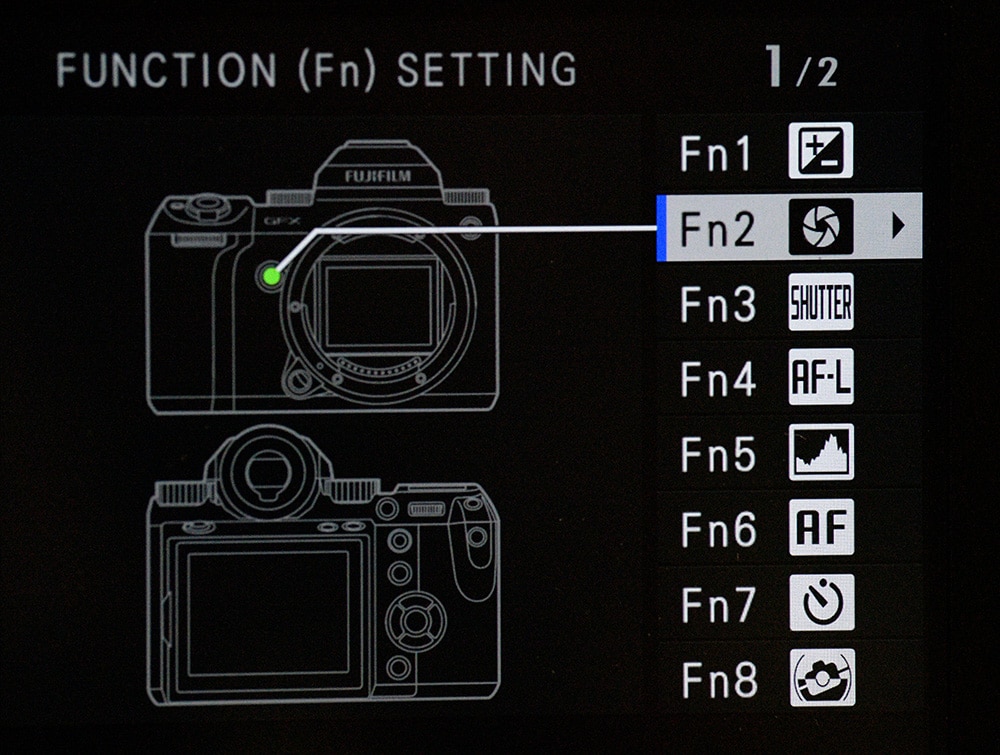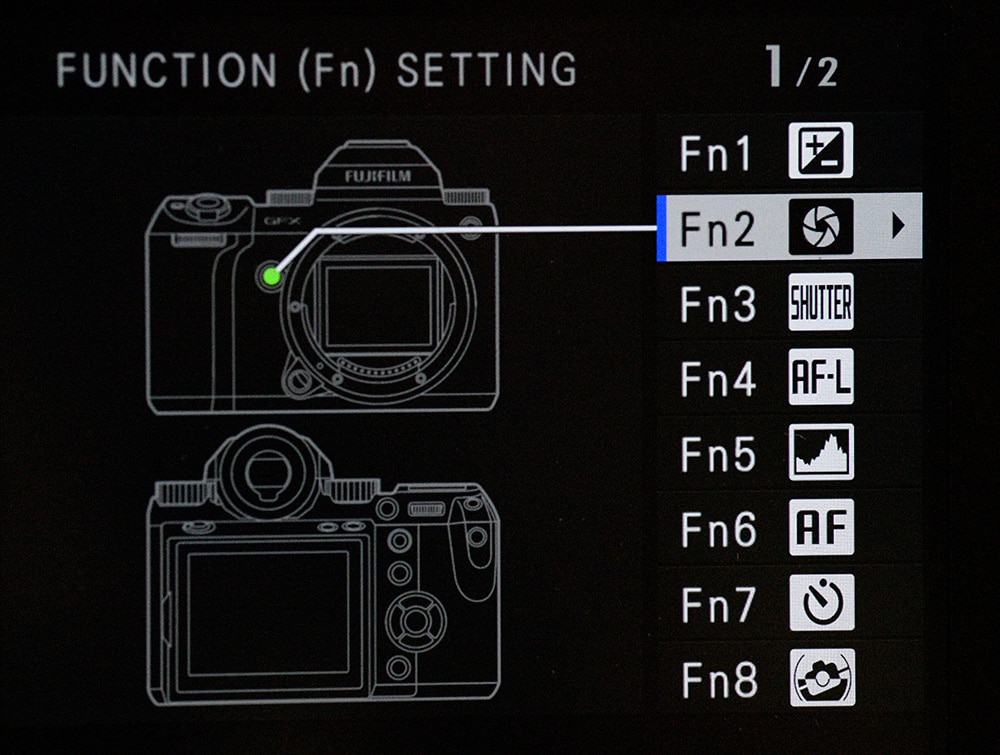 Set it as follows: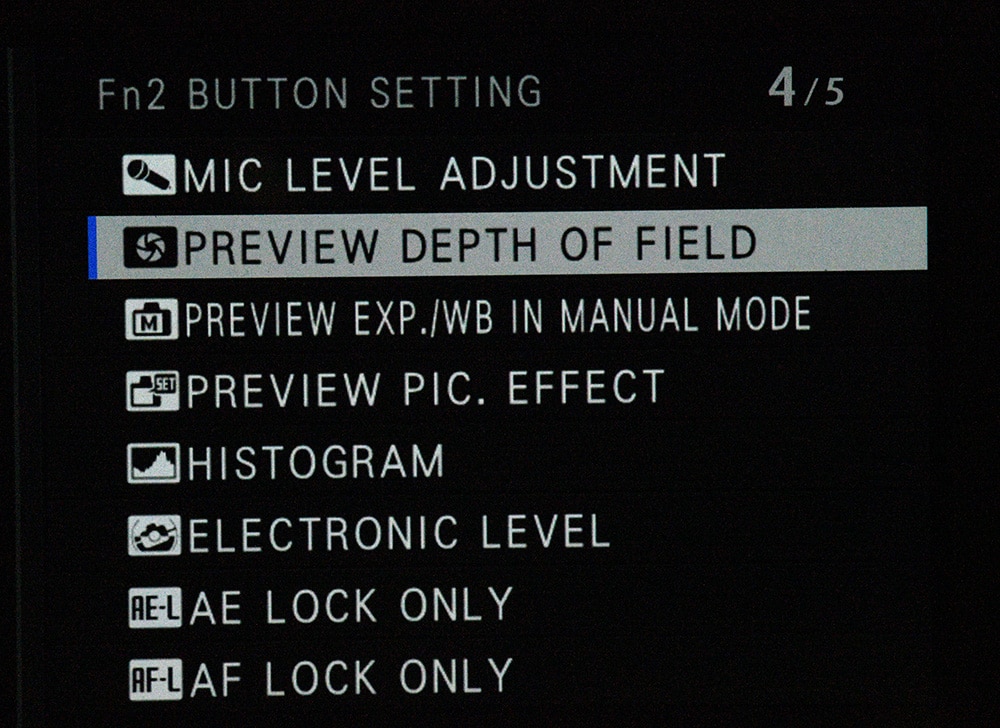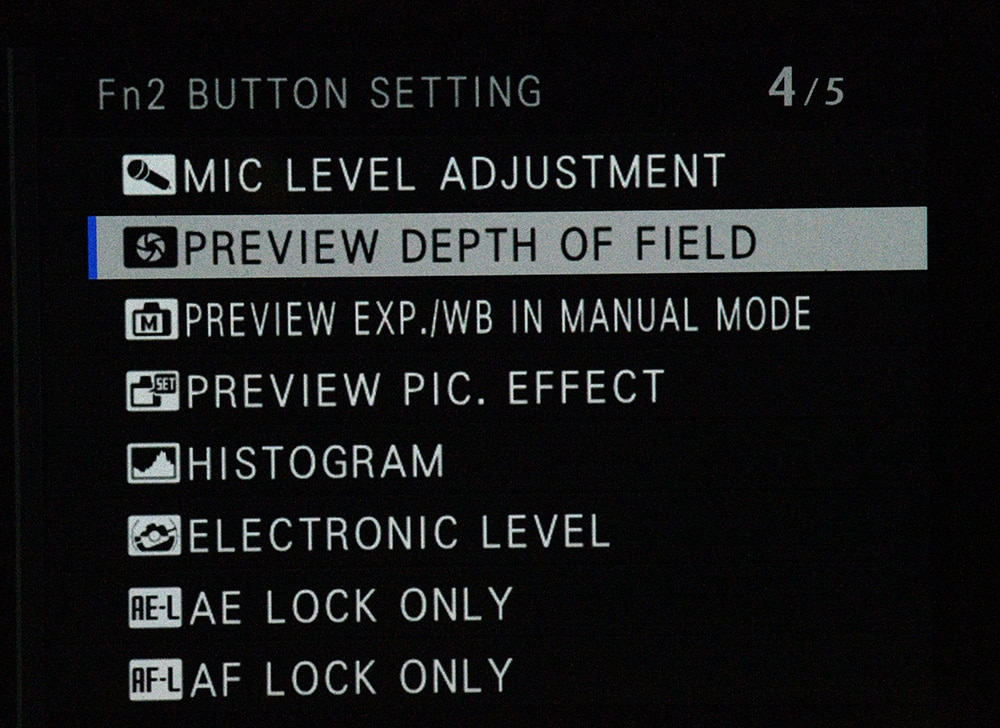 Put the camera into manual focusing mode: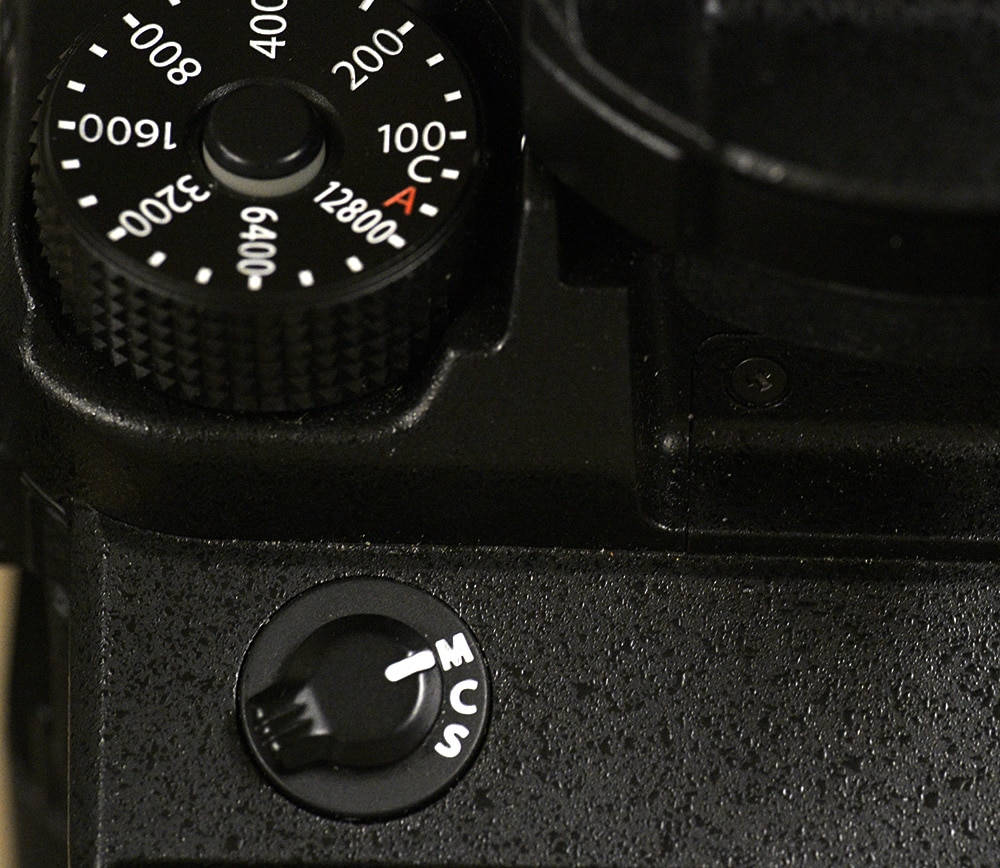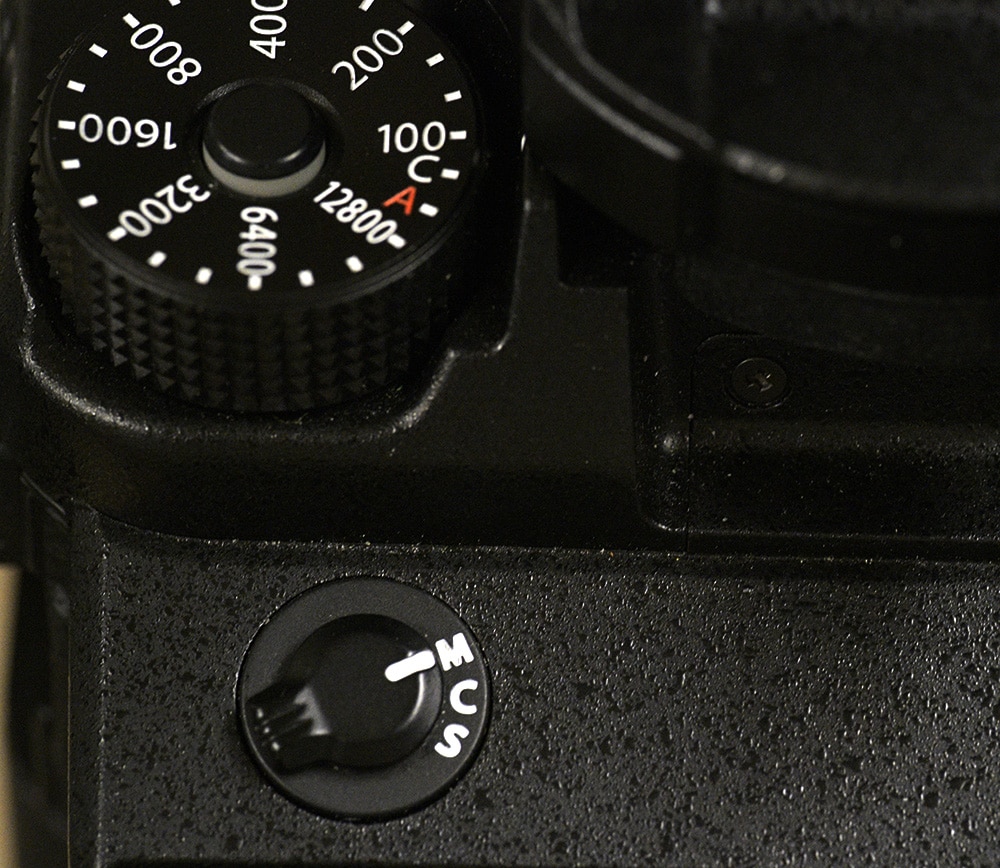 Point your camera at your subject, and notice that there is no diaphragm icon on the upper left of the screen: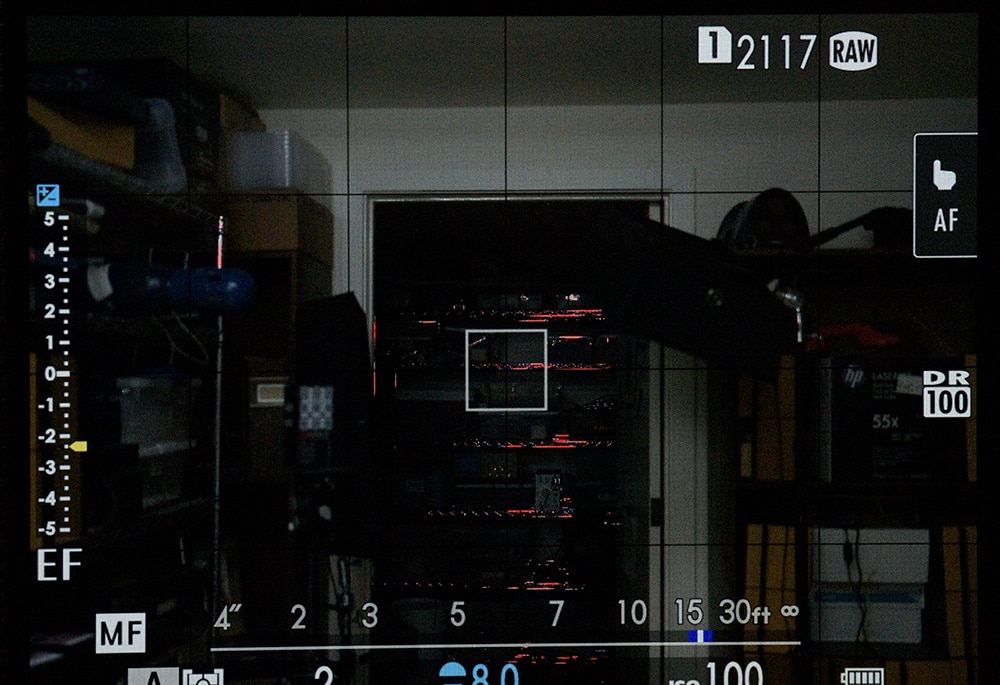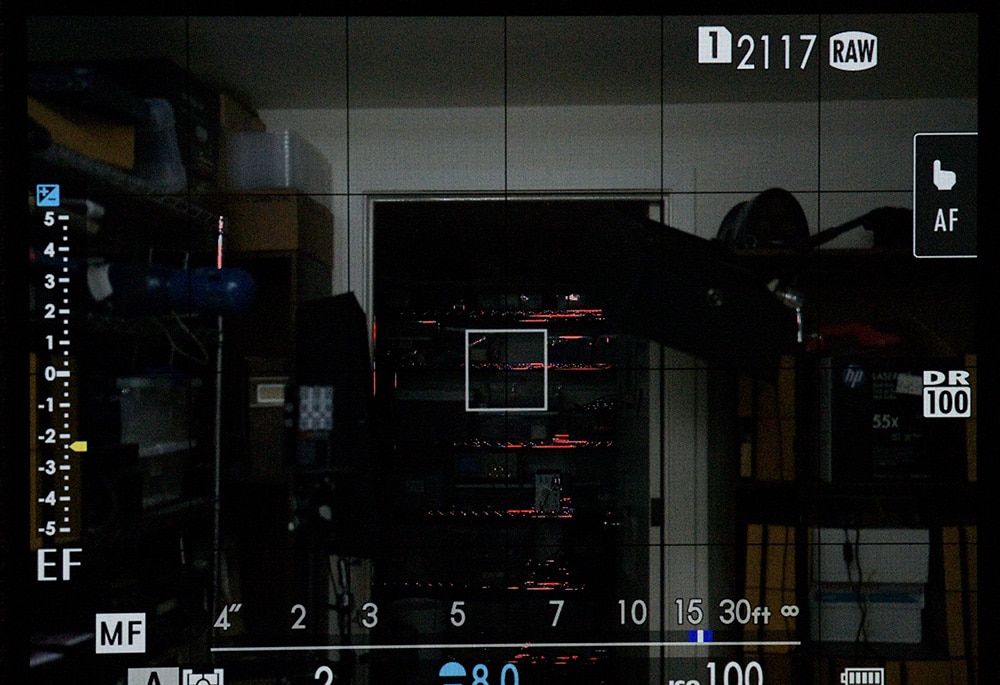 Now press the button you assigned earlier and look for the diaphragm icon in the upper left corner that indicates that your camera has stopped the lens down.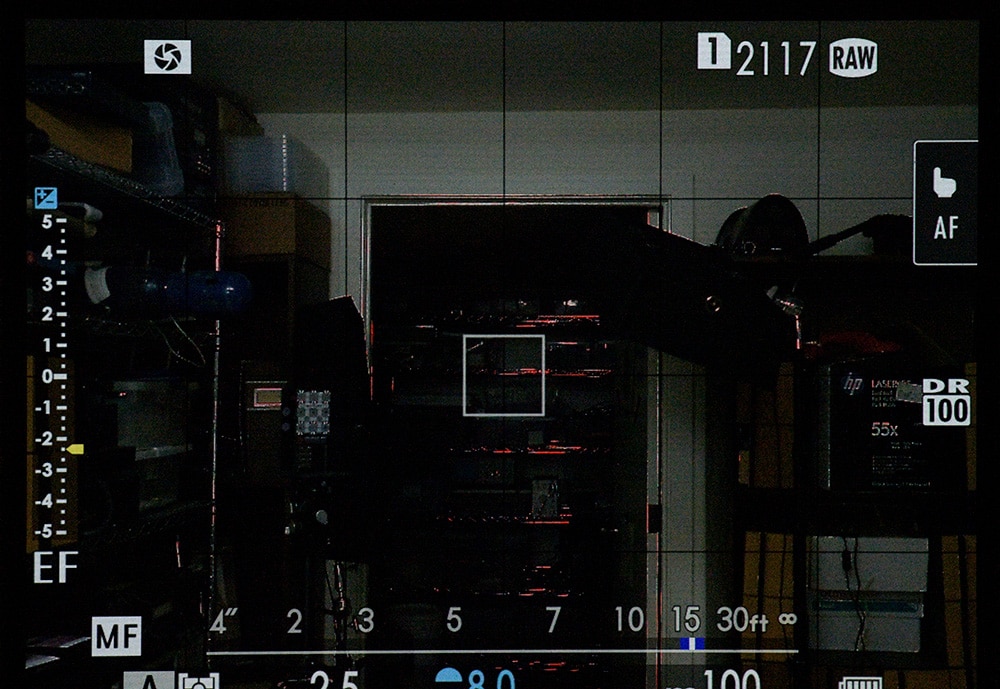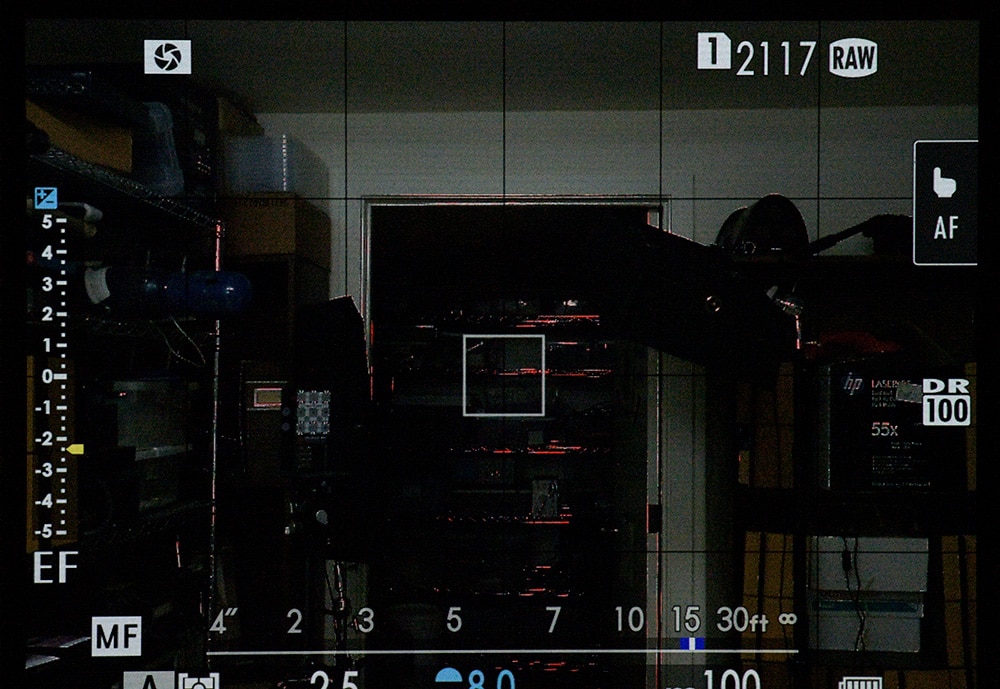 Note that the screen doesn't get darker the way the finder would with an SLR.
Focus.
Take the picture. After the picture, the lens is open.
If you want to stop the lens down again, you'll have to press the button again.
I've gotten some pushback on the above from someone who says that the lens doesn't remain stopped down if you use focus magnification.
Not true. If you push the switch, the diaphragm icon goes away: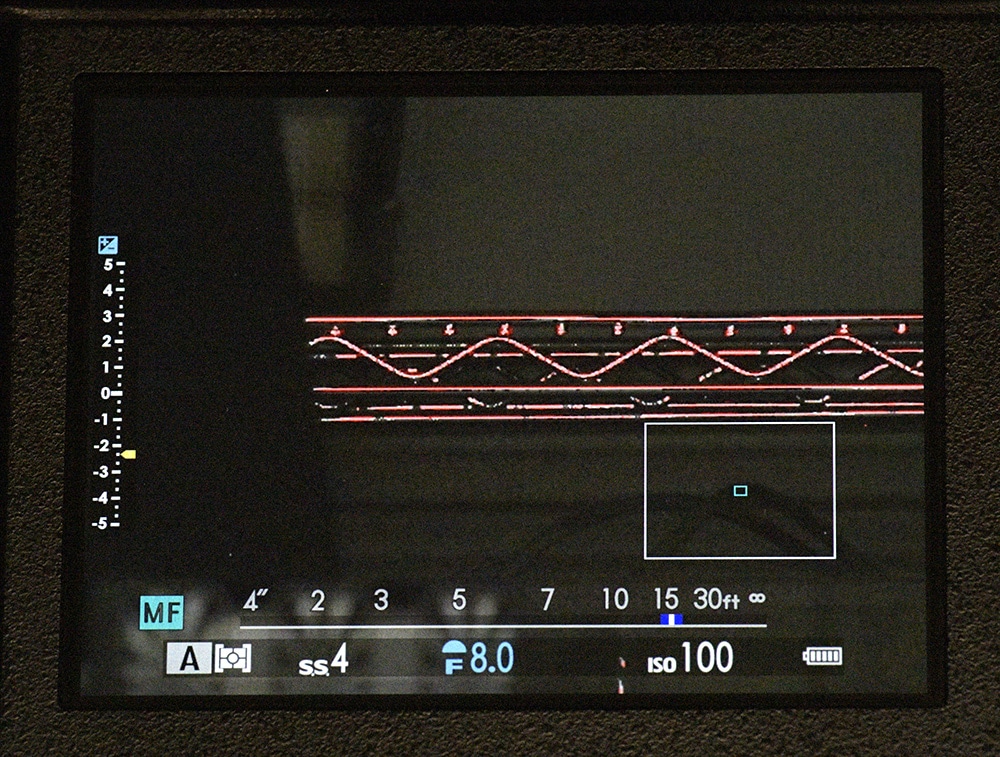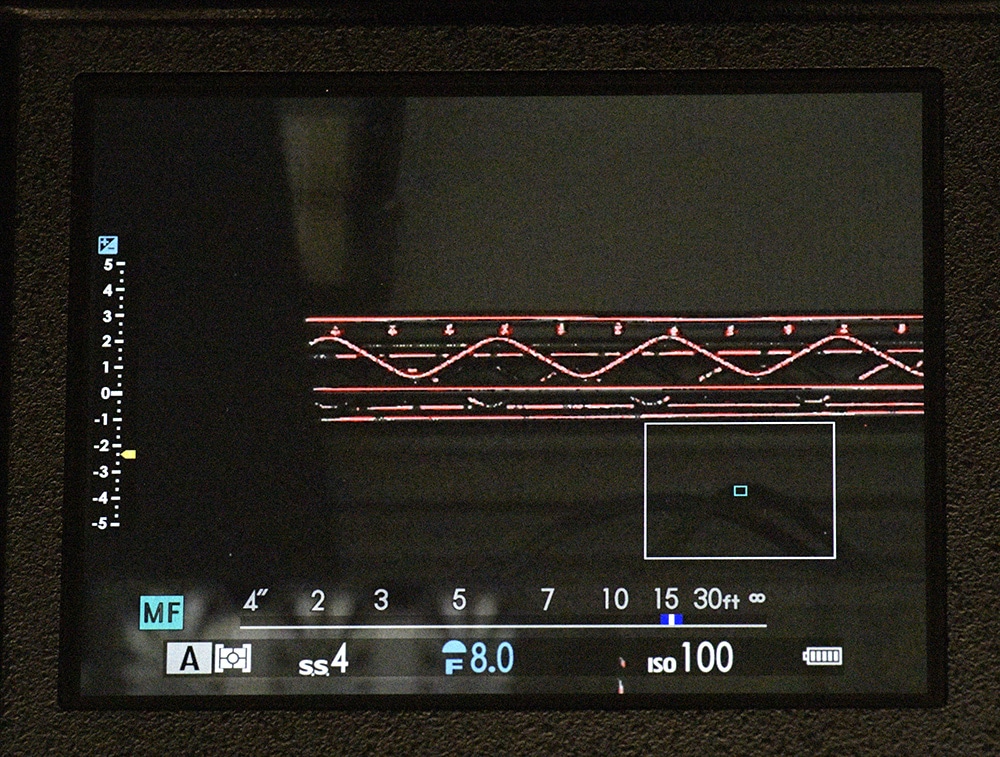 But if you look at the blades, you can see that the lens remains stopped down: