This is the ninth post in a series about the Leica Q2 Monochrom. You can see all the other posts in the series by looking in the Category List drop-down menu on the right side of the page.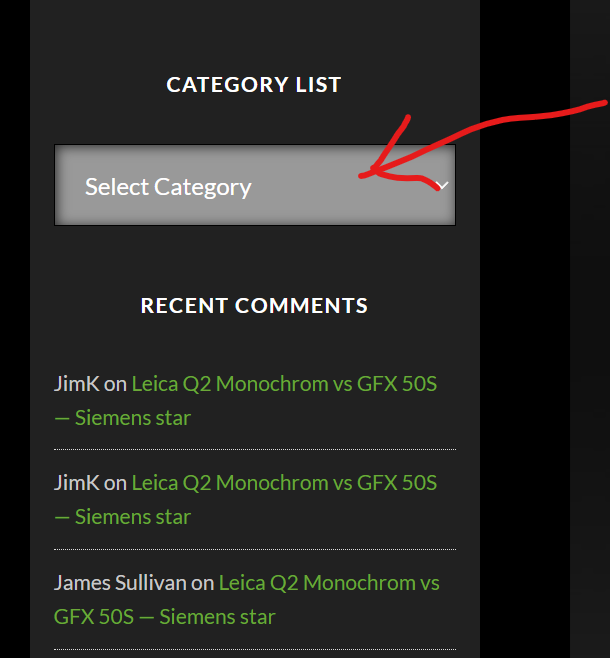 It is conventional wisdom that the ISO 100 setting on a Q2 Monochrom is a fake ISO, and results in a reduced dynamic range than ISO 200. But, when I computed the Engineering Dynamic Range vs ISO setting for the camera, that didn't show up.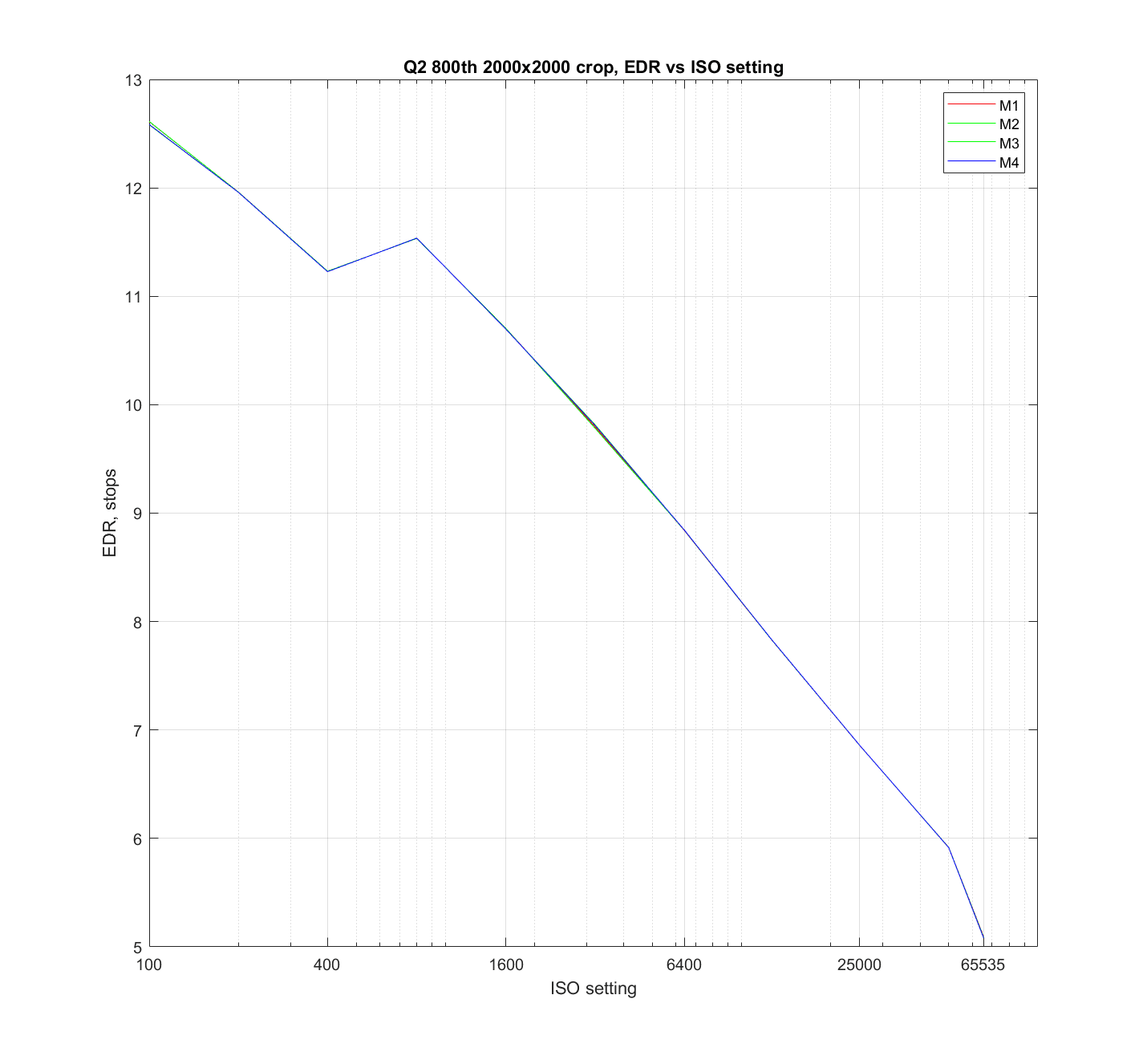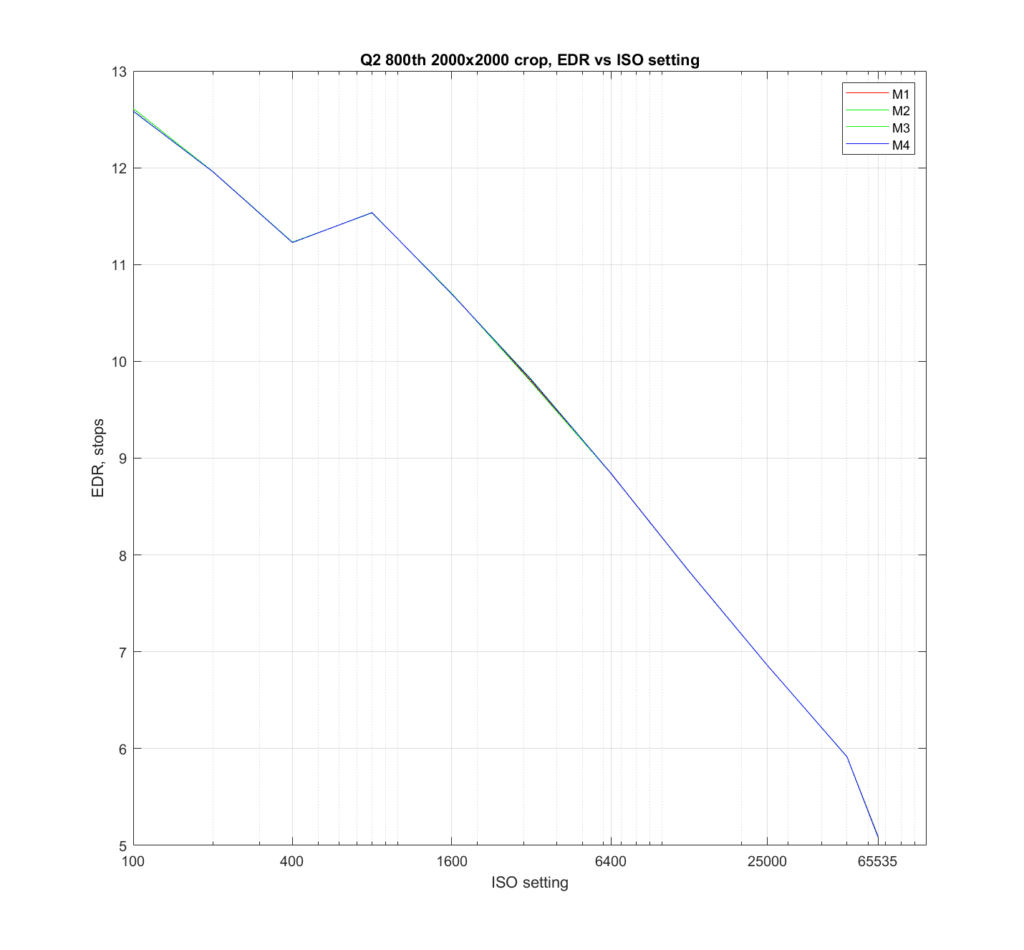 In the Sony, Nikon, and Fujifilm cameras that I've tested, the fake ISOs show up as a flattening of the EDR curve, so that reducing the ISO setting past a certain point doesn't buy you more EDR. All those cameras keep full scale the same at fake and real ISOs.
So I looked at full scale for images at ISO 100 and ISO 200: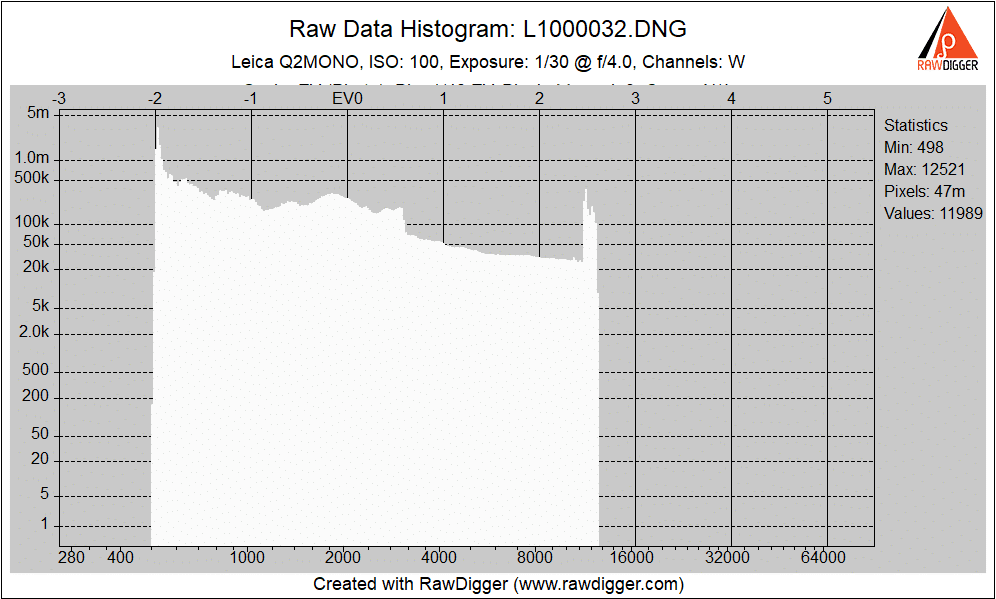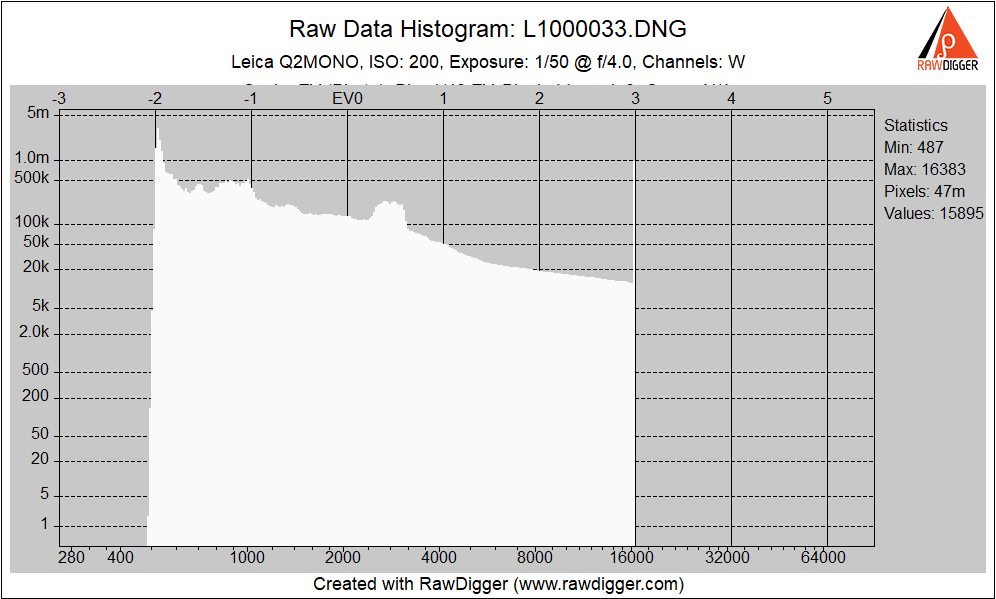 What's it all mean in terms of whether or not you should use ISO 100? See this.