This is the eighth post in a series about the Leica Q2 Monochrom. You can see all the other posts in the series by looking in the Category List drop-down menu on the right side of the page.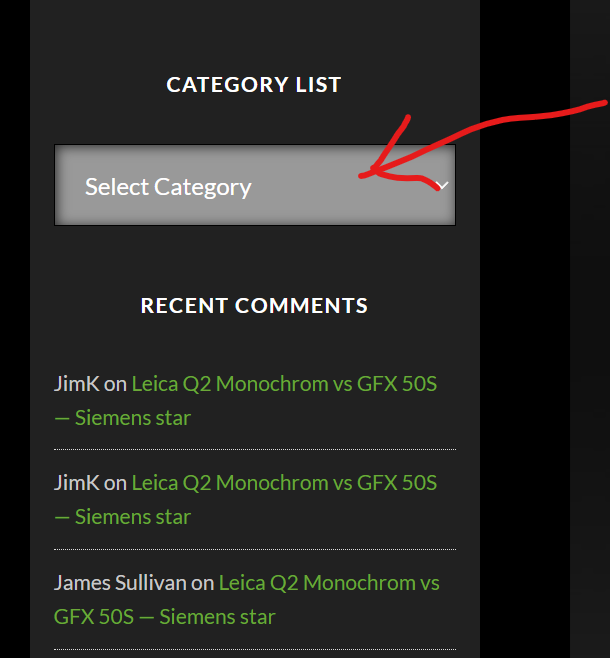 I earlier complained about the Q2 strap taking a set in shipping and storage and curling up.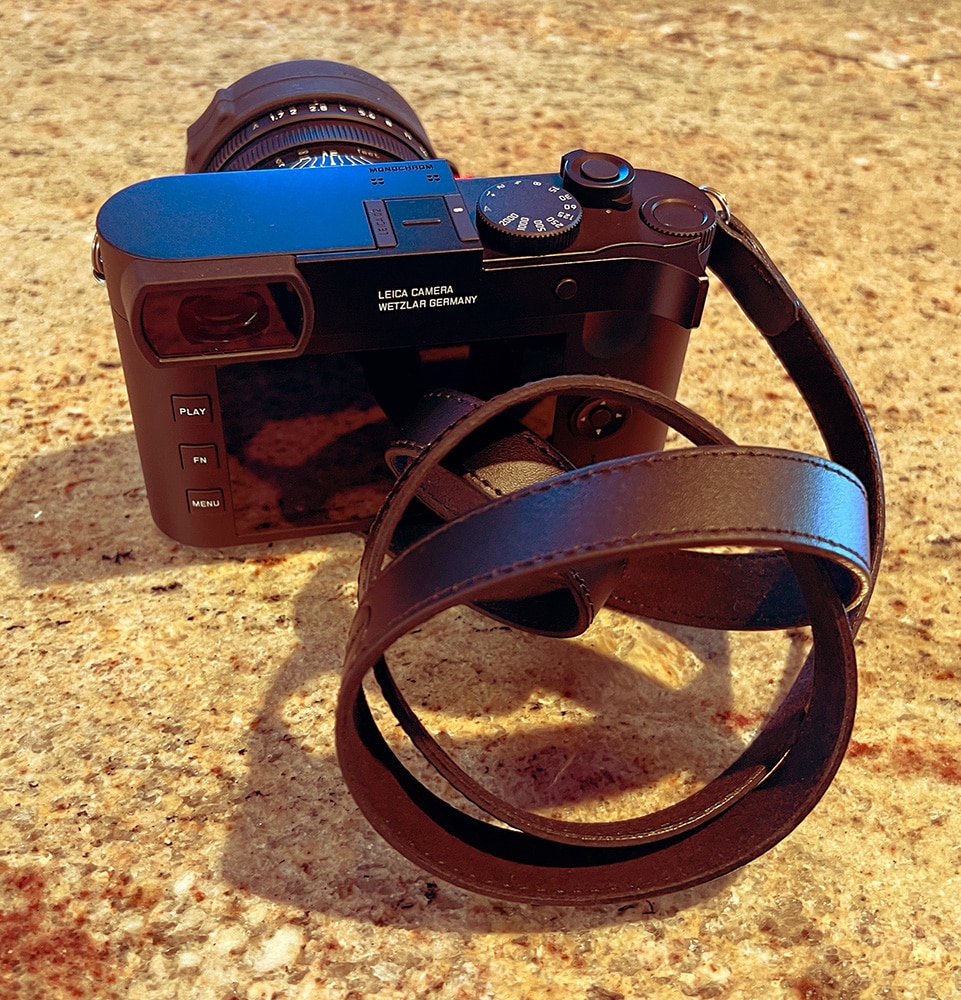 I found it an annoyance. Some derision ensued.
I admit it's a first world problem, but it annoyed me. I hung the camera up by the strap for two days.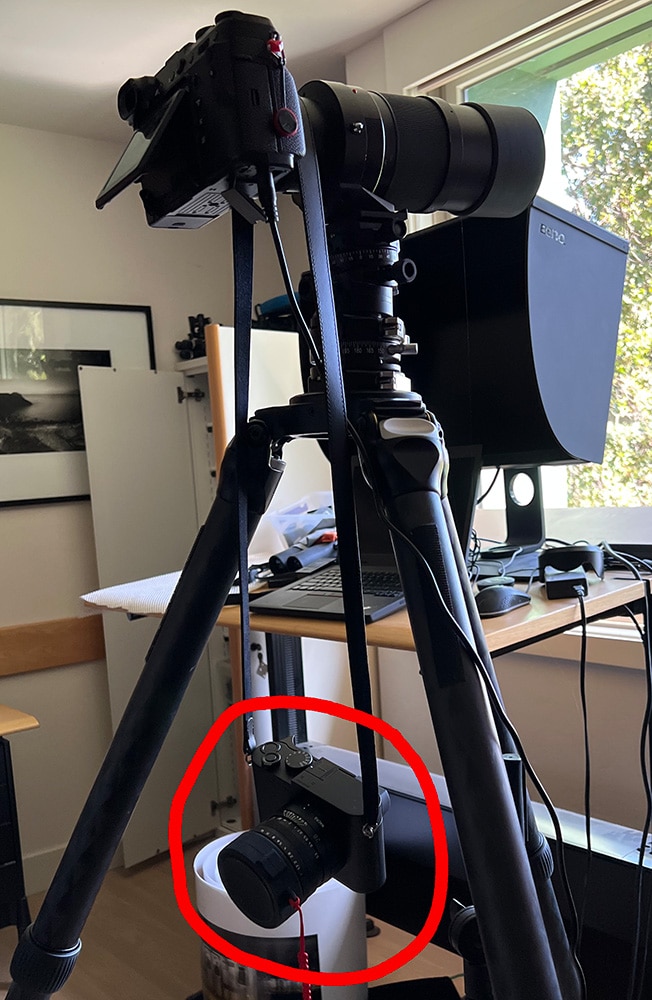 Problem solved.
[Added later]
I spoke too soon. After several days, the strap curled up again. I gave it two more days hanging from the camera. Thjat fixed it for a couple of days, but the curl came back. I tried again. Will let you all  know what happened.