This is the 17th post in a series about the Leica Q2 Monochrom. You can see all the other posts in the series by looking in the Category List drop-down menu on the right side of the page.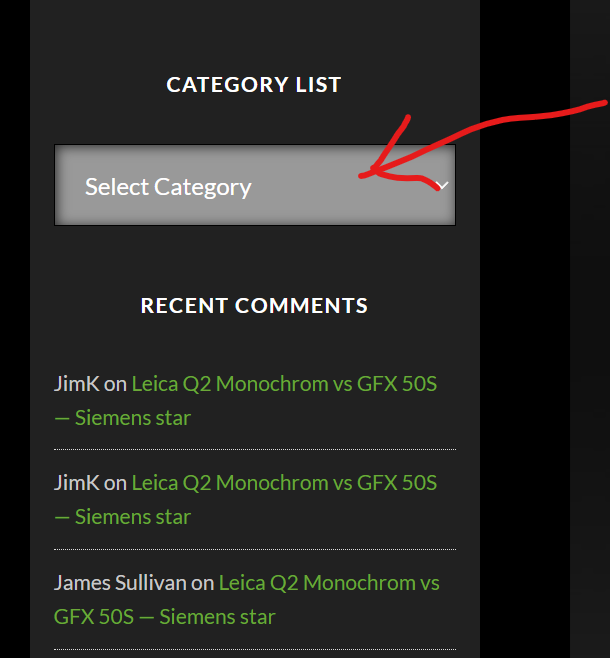 Earlier, I compared the Q2 Monochrome (Q2M) to a GFX 50S, which has similar pixel count. Several readers asked if using the GFX 100S would make up for the deficiencies observed in the Fuji Bayer color filter array (CFA) image.
Only one way to find out.
I compared the Q2, with its fixed 28mm lens, to the GFX 100S with a 45mm lens, adjusting the target distance slightly to get about the same target size in the image. Target distance was about 15 feet.
The scene, with the Q2: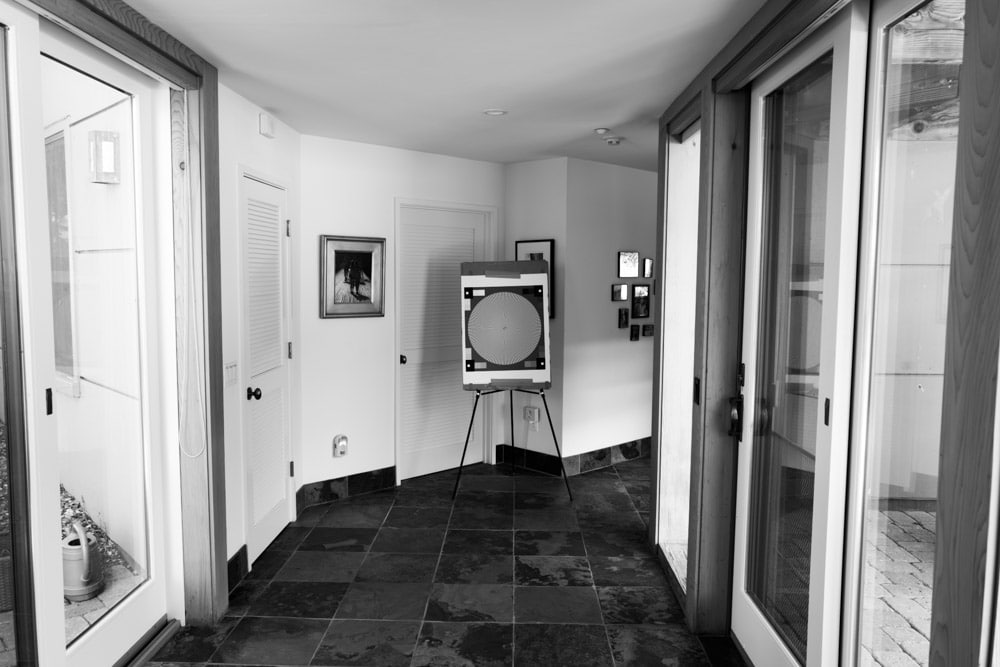 To get equivalent diffraction, I shot the Q2 at  f/4, and the GFX at f/5.6.
The details:
Low-contrast sinusoidal Siemens star chart
RRS carbon fiber legs, Arca Swiss C1 head
Manual focusing with max enlargement and peaking
5 shots at each condition, keep only the sharpest one.
2-second self timer delay
Developed in Lightroom
Sharpening turned off
Contrast increased
Small adjustments to exposure
Crops, at slightly greater than 100%: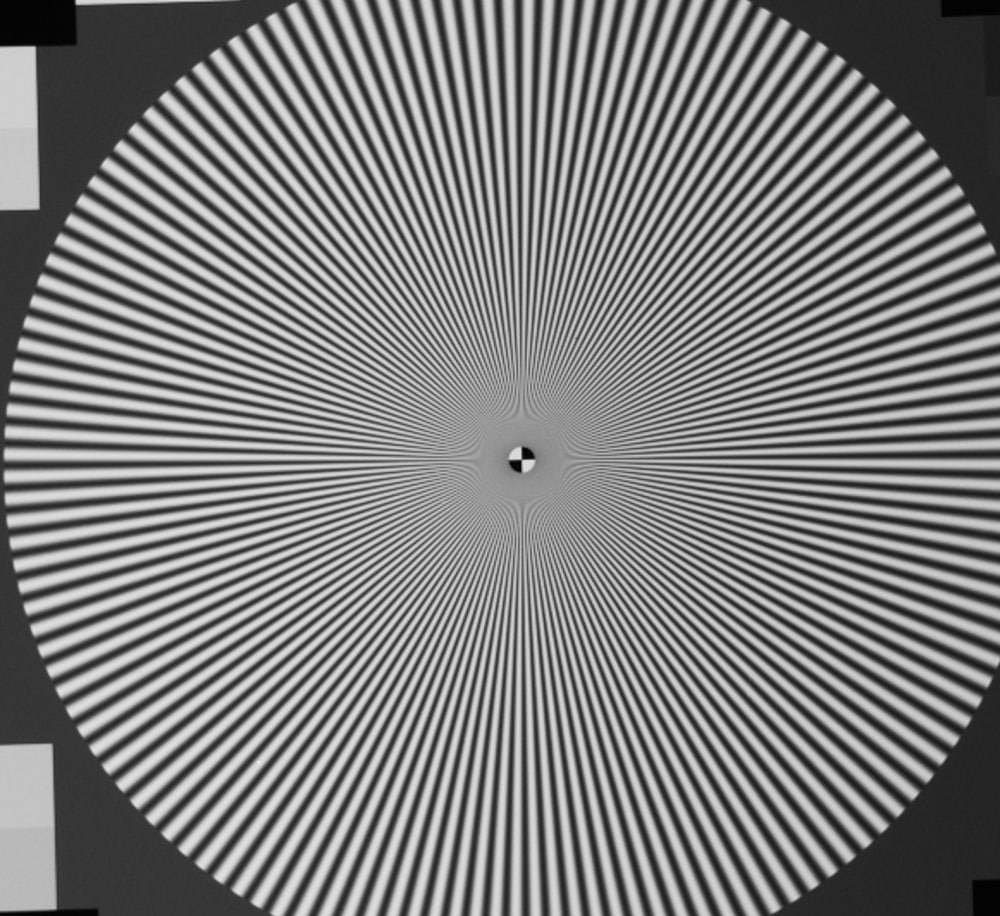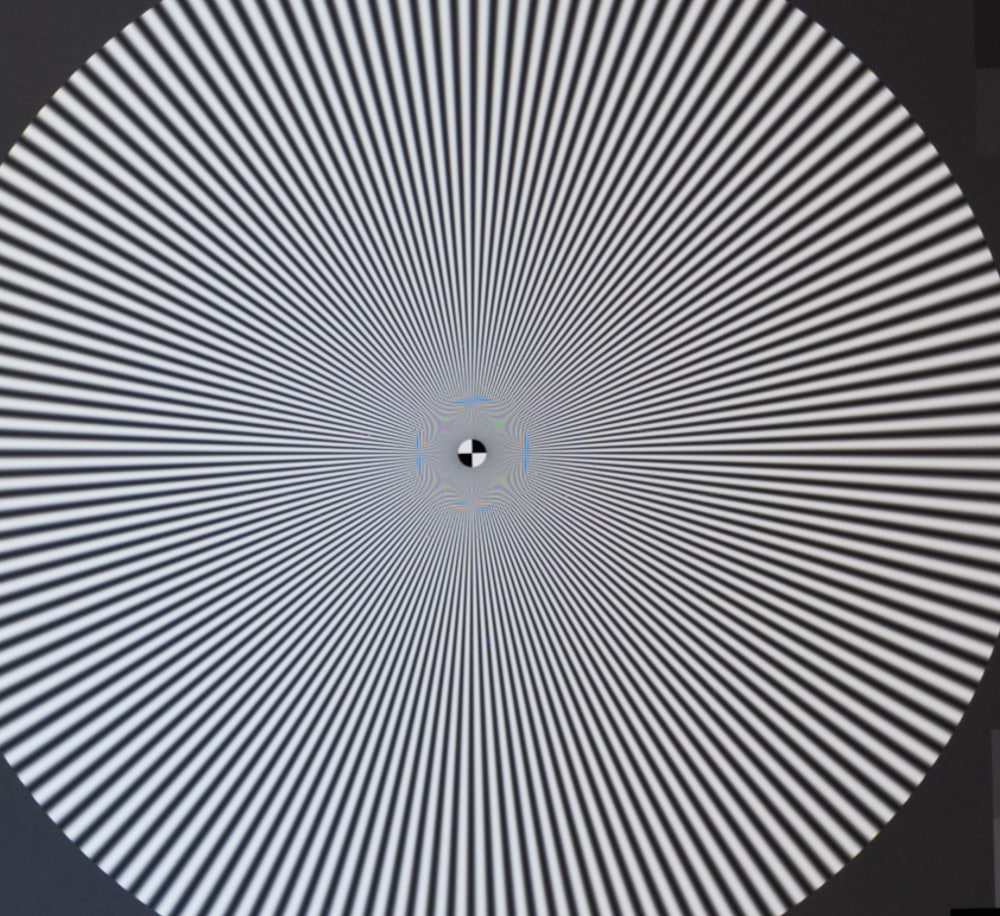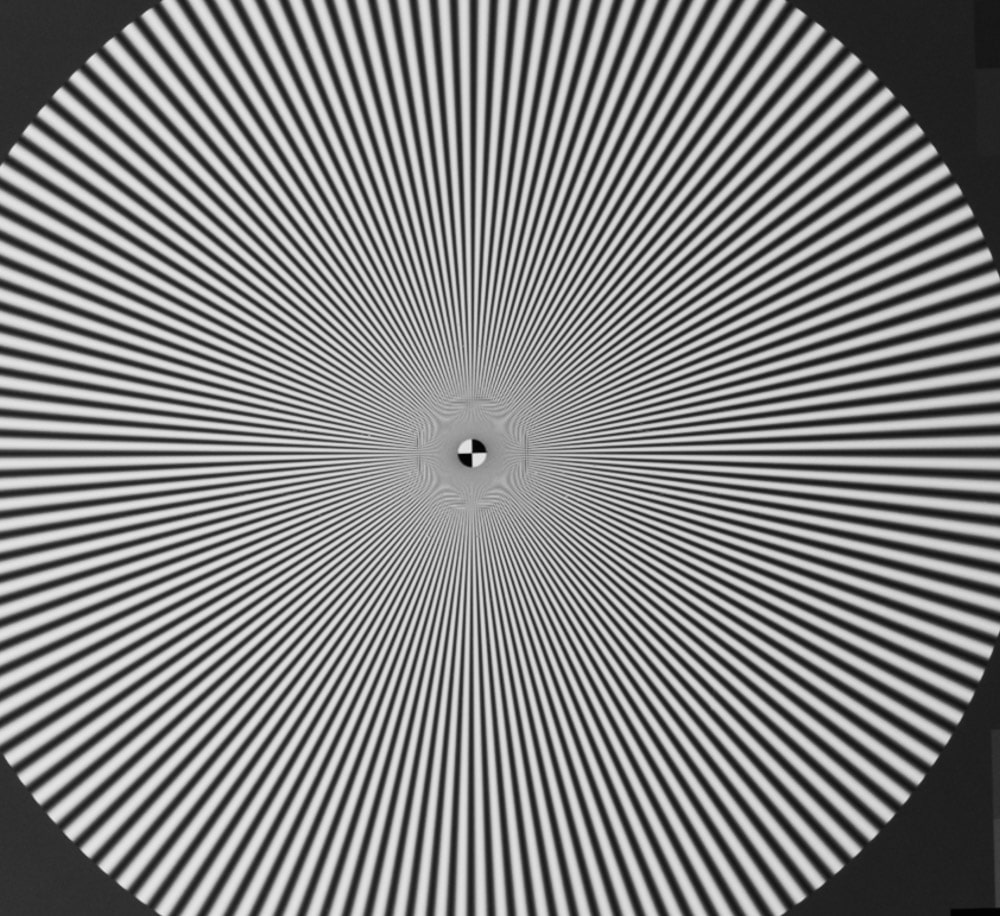 There is more aliasing in the GFX 100 image than in the Q2M image. The differences are not as striking as for the Q2 compared to the GFX 50S. To get the same red and blue channel sensor pitch normalized to the field of view, the GFX would need to have a 200 MP sensor.
Lightroom has an Enhance Details mode. Does that help?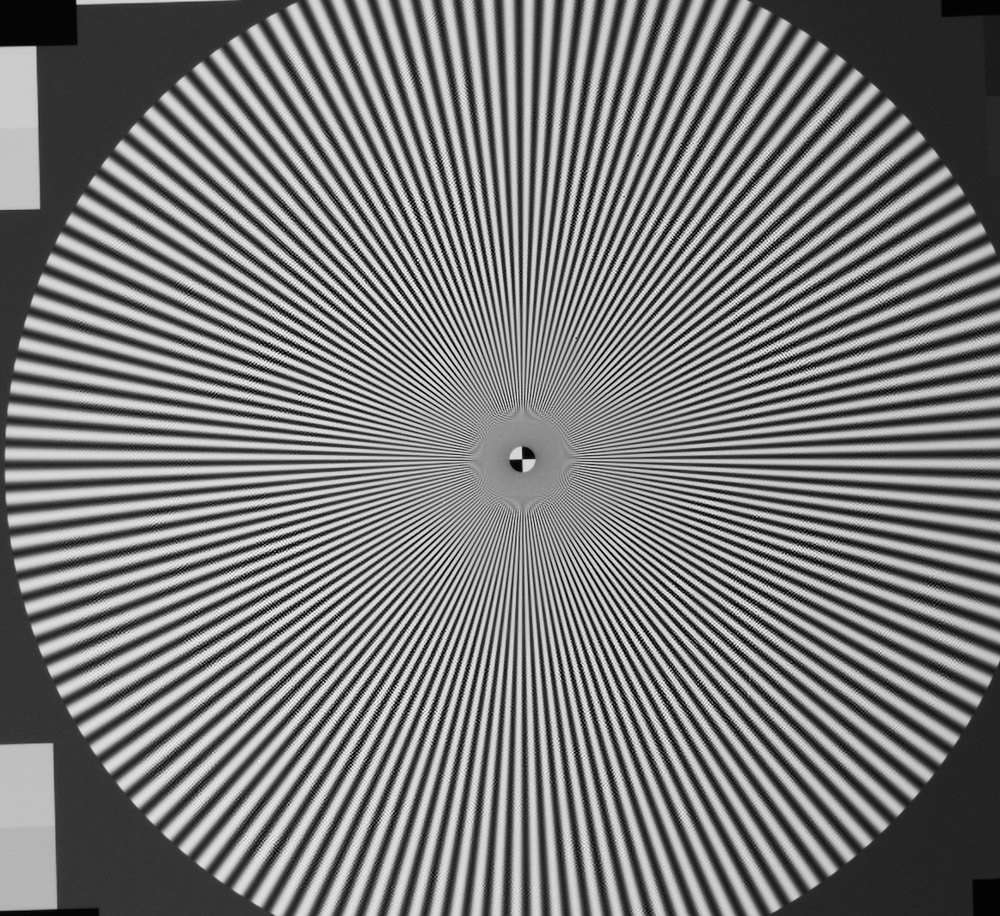 It doesn't help the Q2M.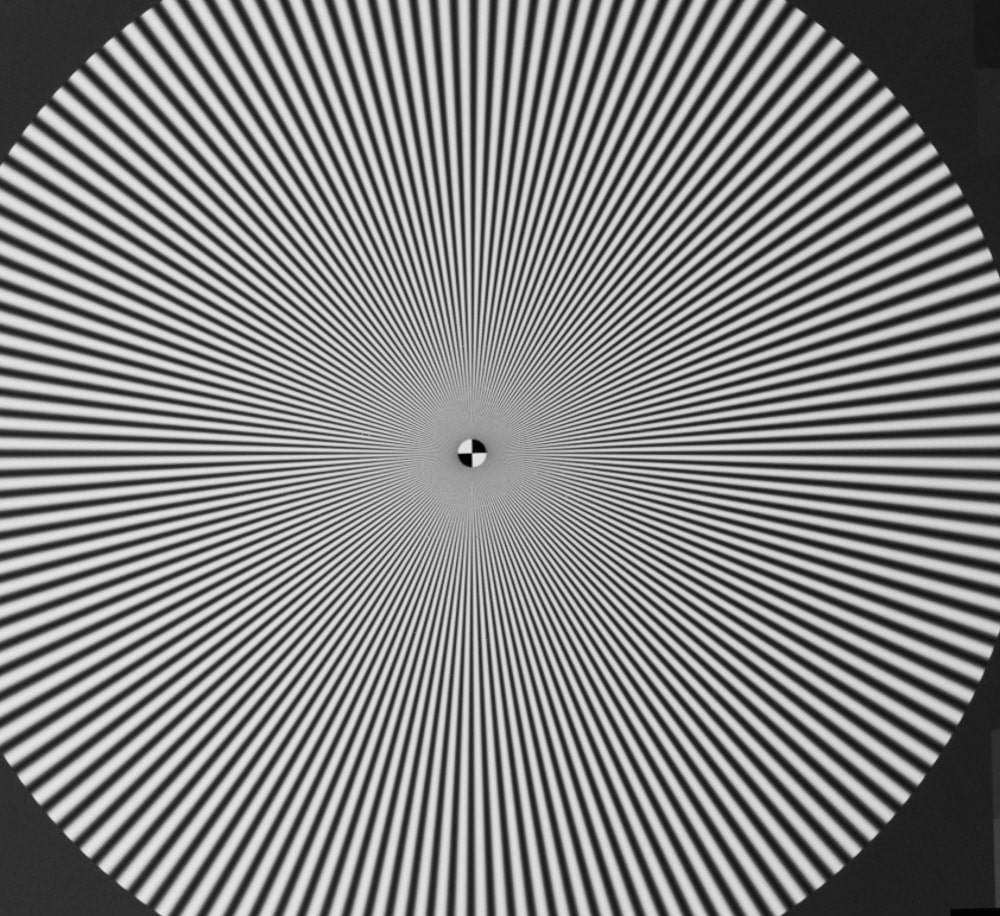 It effectively eliminates the aliasing. But remember that Enhanced Details performance is dependent on the image content, and it always does its best on Siemens stars (they must have been part of the training set).
What happens in red light?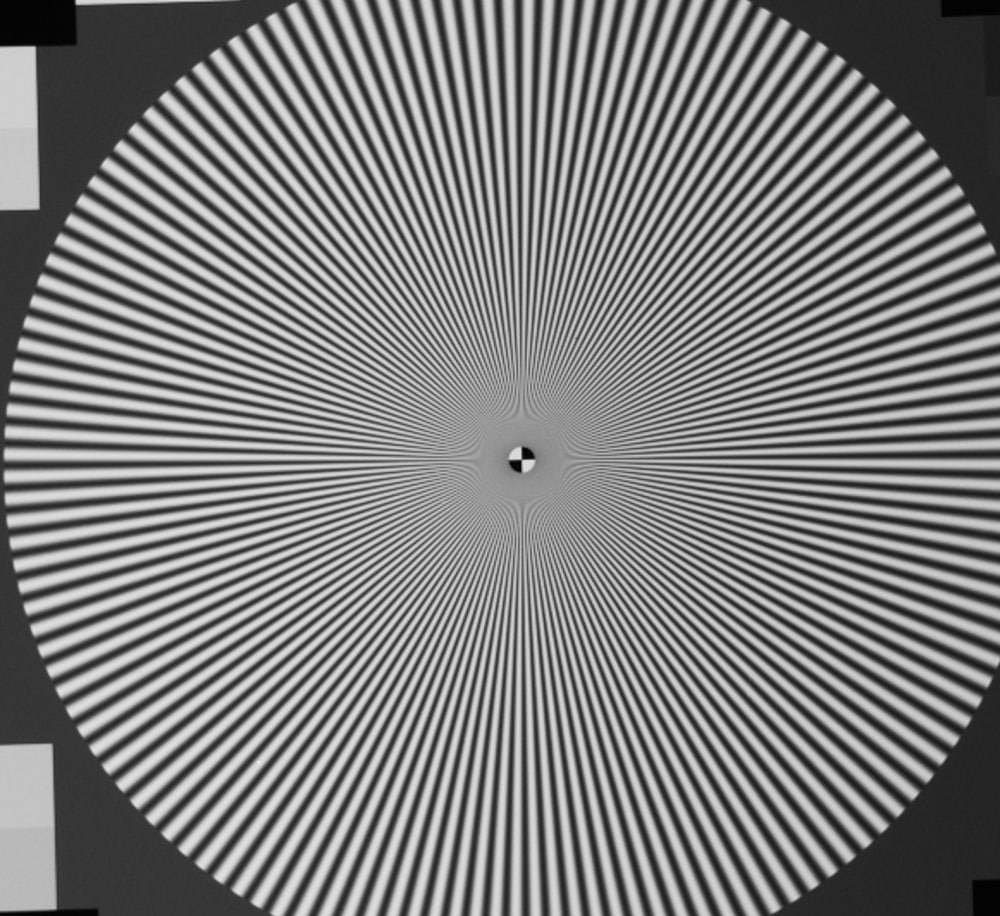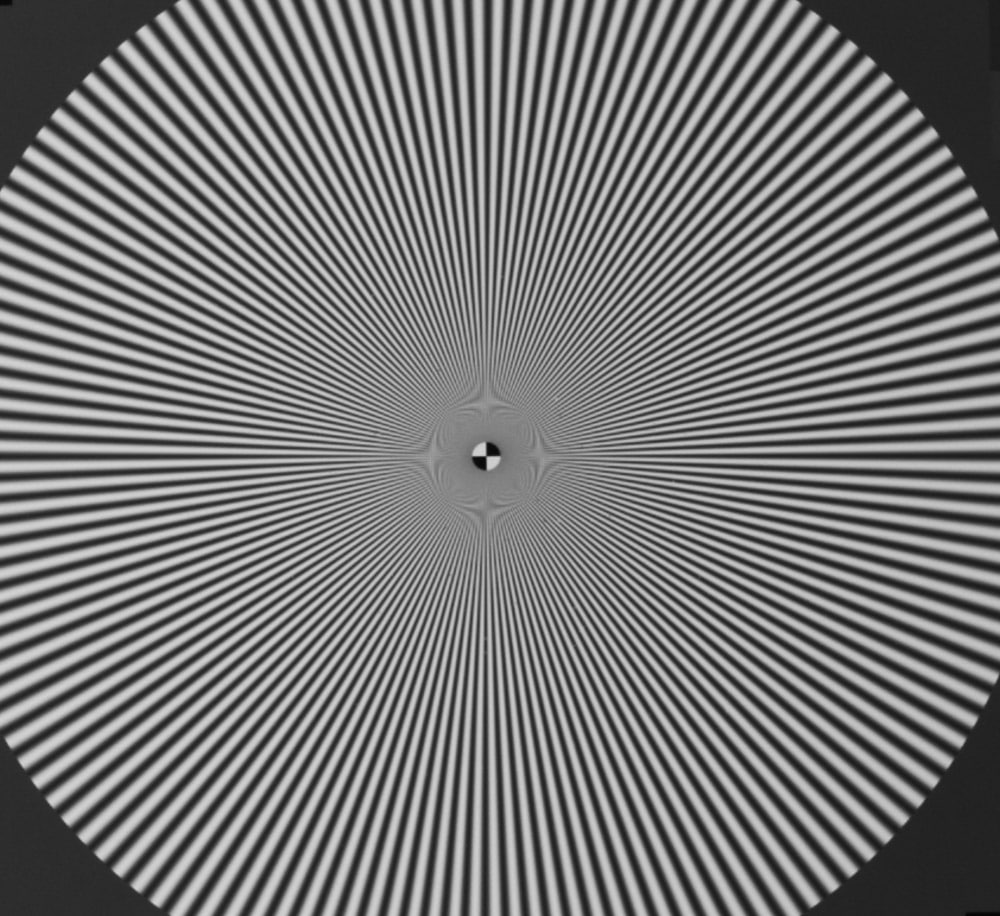 The Q2 does better.
There should be some resolution where a Bayer-CFA sensor does as well as the Q2M, but 100 MP isn't high enough.