Yesterday, I reported on test shots of both the Macbeth Colorchecker 24-patch target (the CC24), and the Colorchecker SG 140-patch target (CCSG), made with the following setup:
Sony a7RIV, Nikon Z7, Fujifilm GFX 100
Zony 55, Nikon 24-70/2.8 Z-mount lens, Fuji 120 mm f/4 macro
Godox/Flashpoint AD600 Pro strobes, set to 1/64 power.
12-inch reflectors
45-degree strobe angle
Base ISO
f/11 – f/16
Foba camera stand
Arca Swiss C1
One of the findings was that, with the Lumariver 2.5 D reproduction profile, the average error was around one-and-a half Delta-E 2000 with the Z7 and a7RIV, and about twice that with the GFX 100.
Today I'm going to take that same data and slice it a different way, looking at the chromaticity shifts of all three cameras when paired with each other. I'll use the profiles created using the ColorChecker SG target. The sample set is the CC24. In all cases, the white circles are the reference values, which I obtained by measuring the CC24 target that I photographed with an X-Rite i1Pro 1D.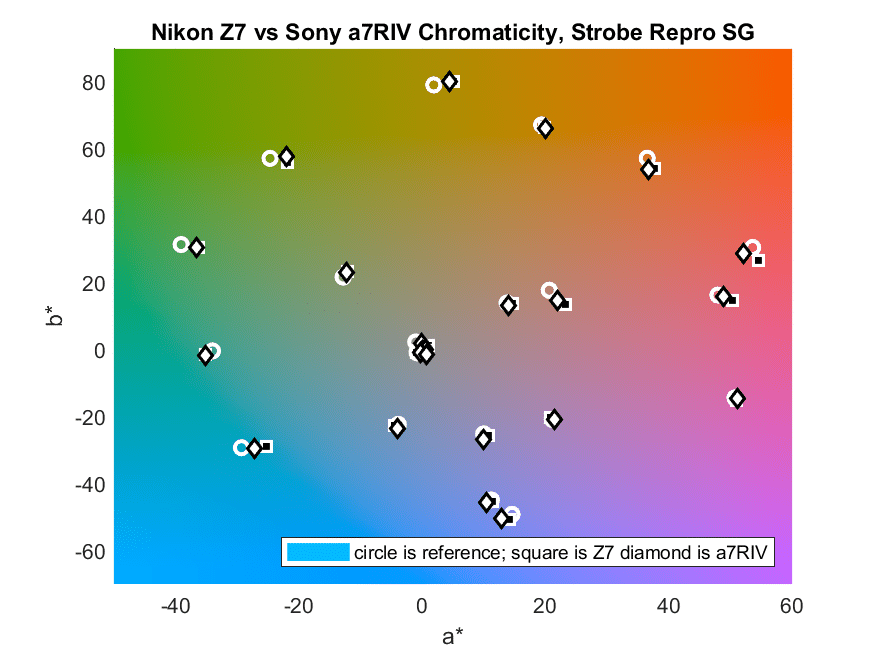 One thing that jumps right out in the above CIELab plot is how, especially in the yellows and cyans, the Nikon and the Sony are quite close to each other. There's a systematic difference in the blues, where the a7RIV shifts a bit away from magenta.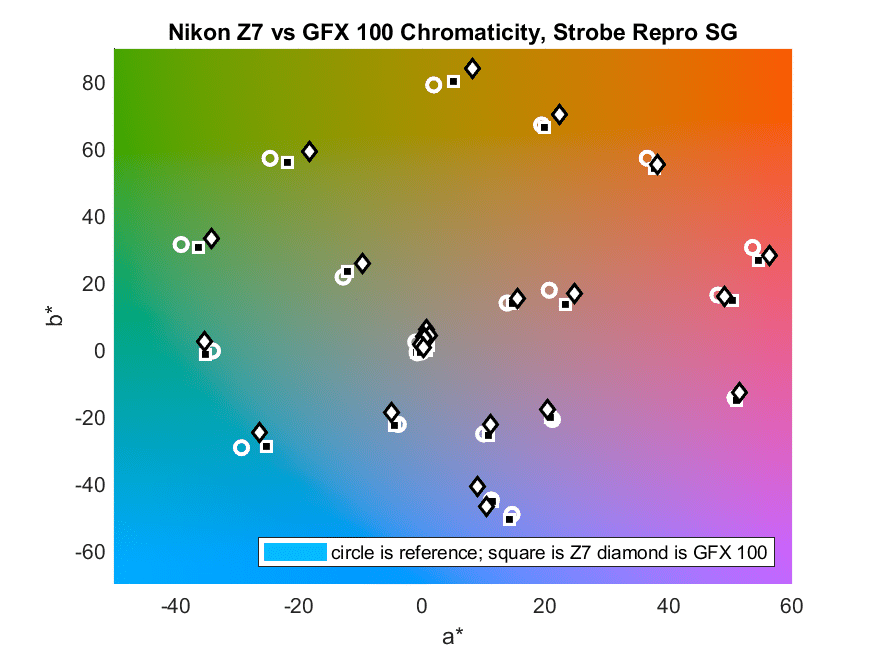 In the yellows, blues, and cyans, the GFX shifts take their general direction the same way as the Z7, but the shifts are more pronounced for the Fuji.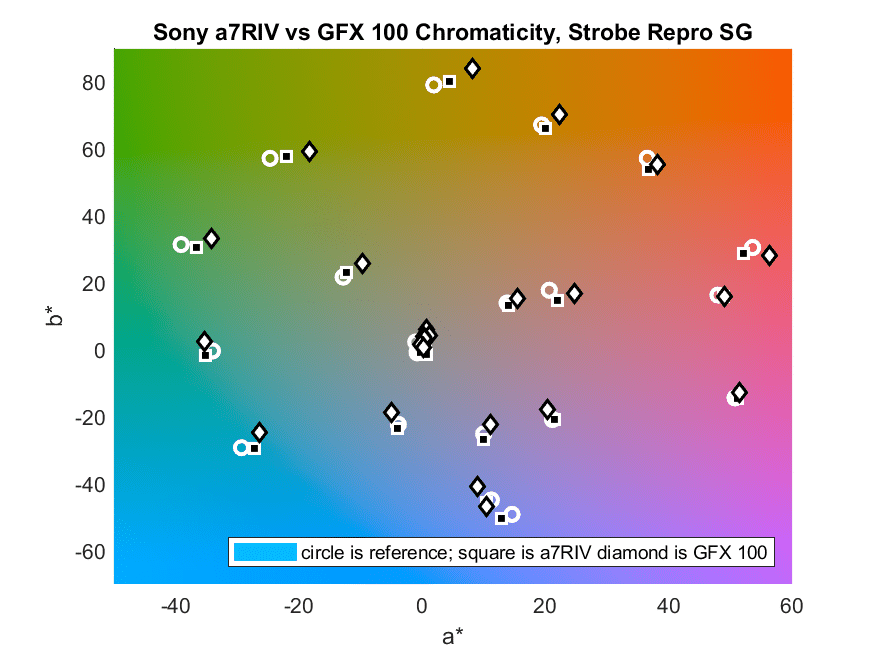 Since the Z7 and the a7RIV are closer to each other than to the GFX 100, the bottom plot looks a lot like the middle one.
Addendum:
Here's how the cameras look compared to each other without regard for the actual spectrophotometer-read values: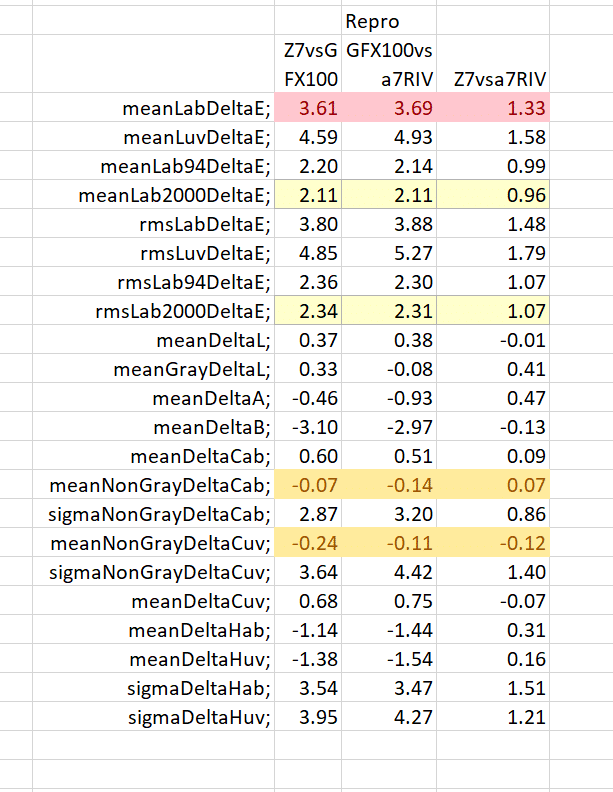 The Z7 and the a7RIV are remarkably close to each other, as shown by the last column.