This is one in a series of posts on the Nikon Z6 and Z7. You should be able to find all the posts about that camera in the Category List on the right sidebar, below the Articles widget. There's a drop-down menu there that you can use to get to all the posts in this series; just look for "Nikon Z6/7".
I received a Nikon 14-30 mm f/4 S Z-mount lens yesterday. I put it through my lens screening test, and it was minimally acceptable to me. Today, in response to a request, I did some lens flare testing. Spoiler alert: it did very well.
First, with the sun just outside the frame at 30 mm with the included petal hood in place: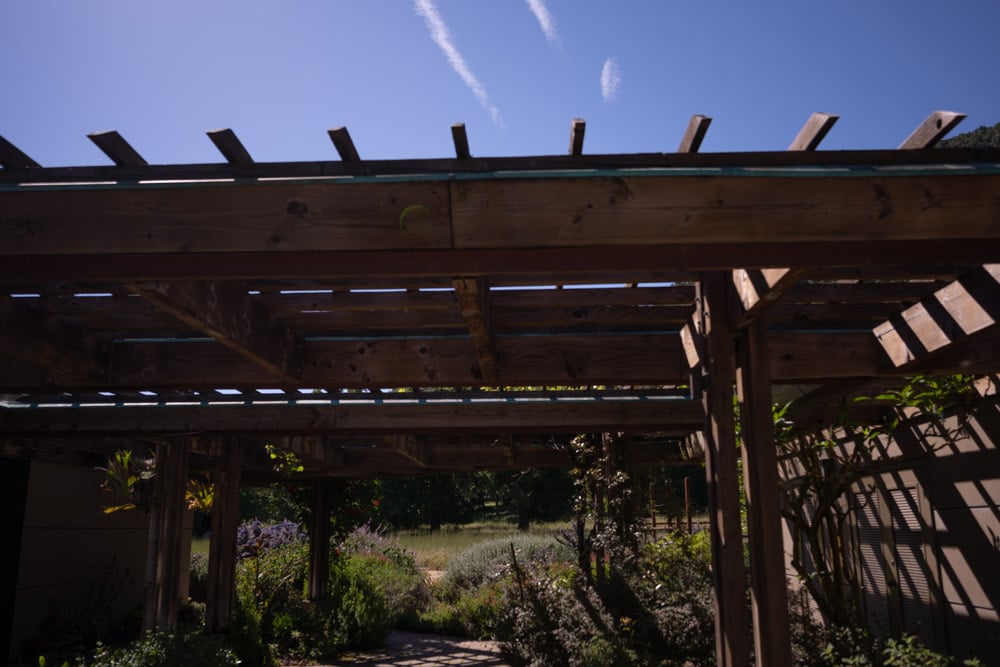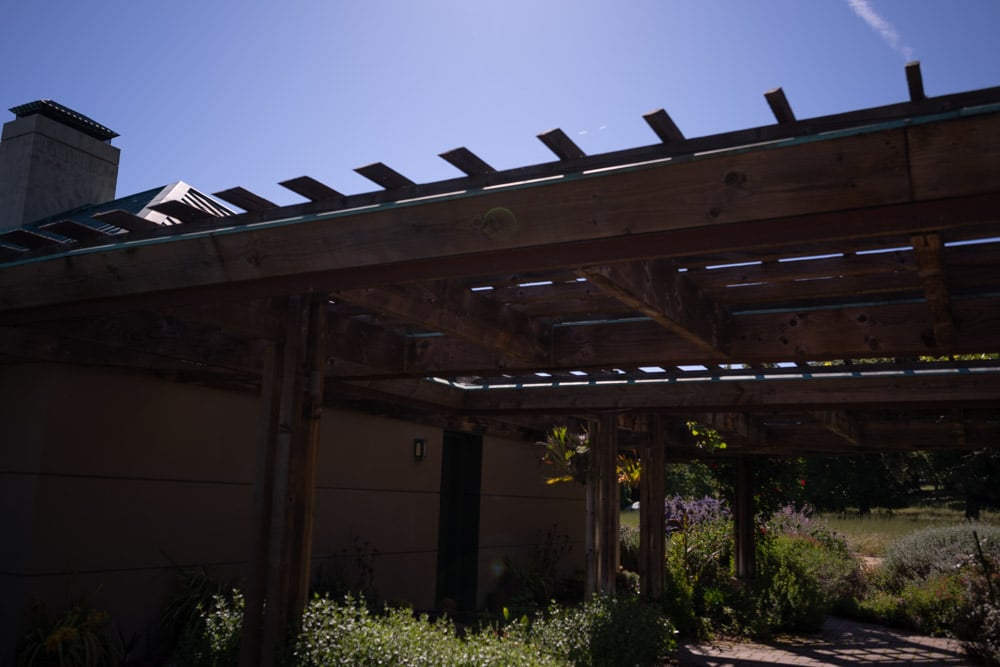 If you look carefully, you can see the flare against the top beam between the center of the image and the sun. It looks a bit like a crescent moon.
You can see the same kind of thing at 14 mm if you look carefully: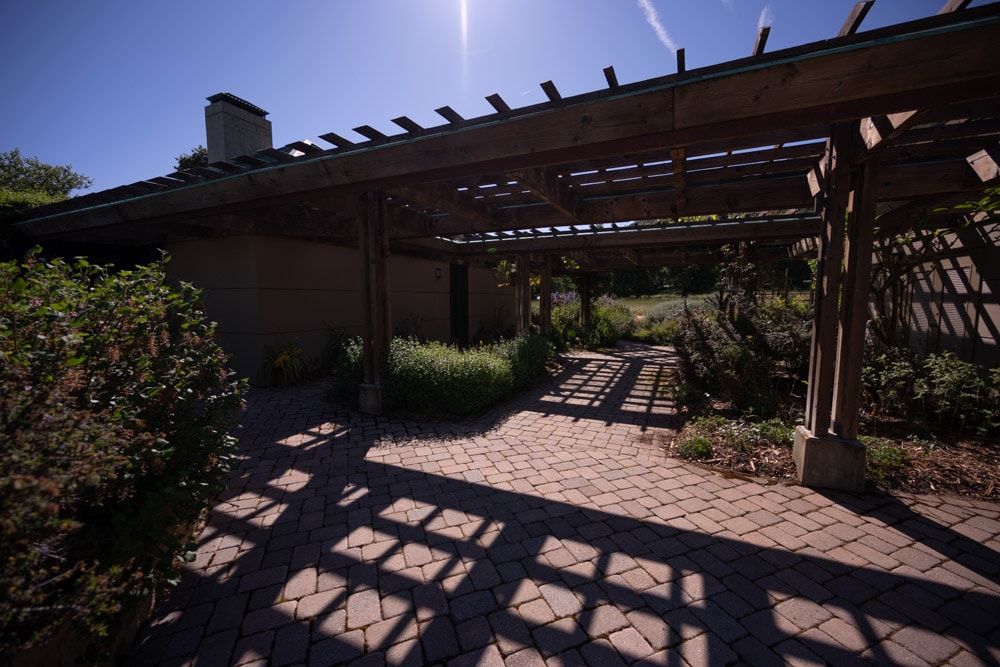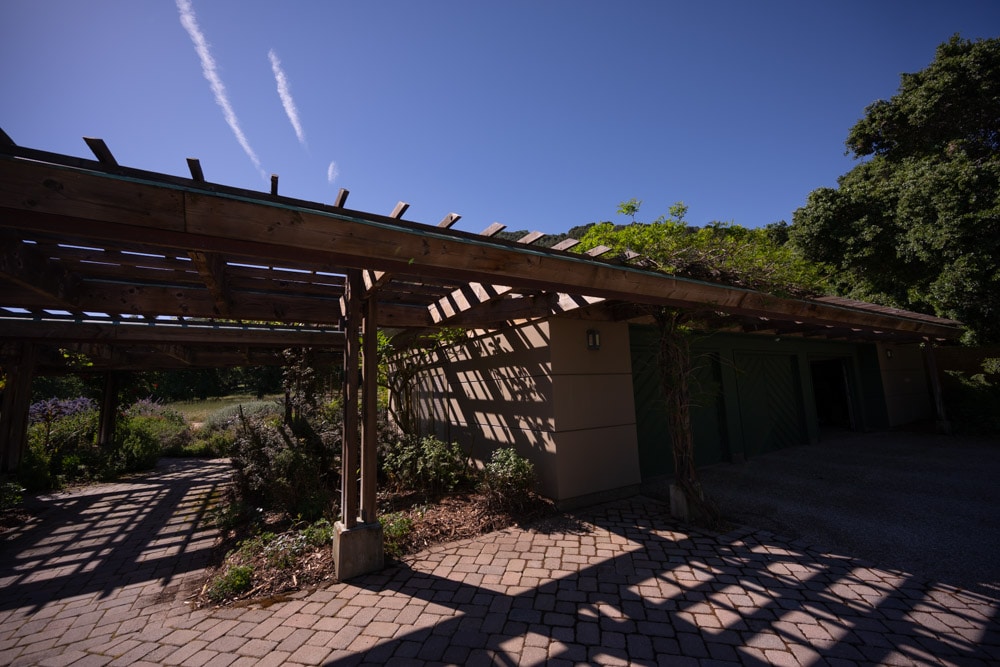 With the sun in the frame at 30 mm and f/4: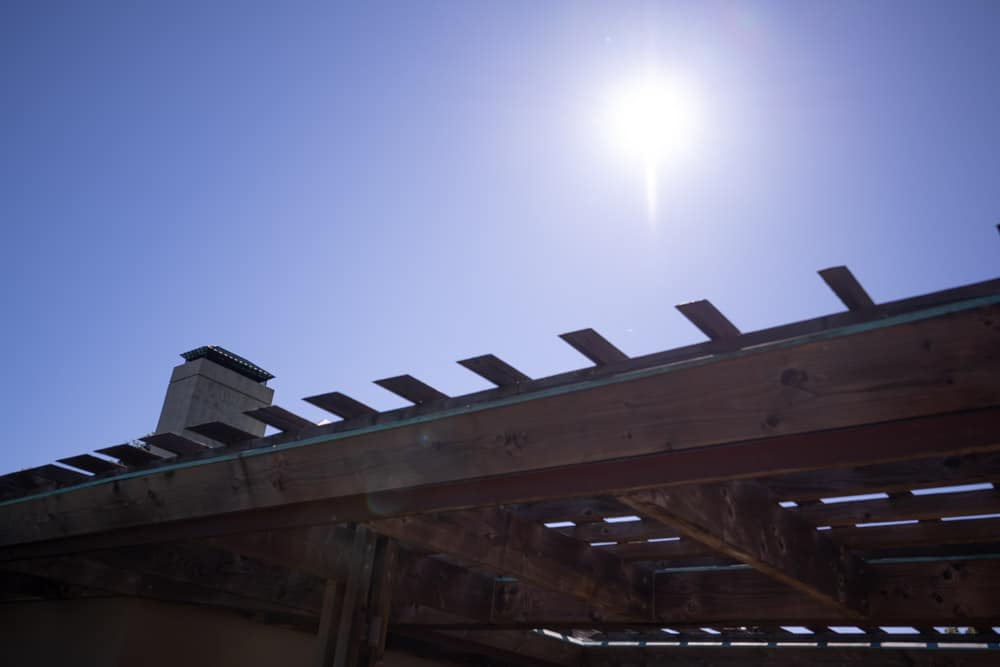 There is an unusual vertical ray coming out below the sun, which is remarkably consistent and the sun is positioned around the frame. See below for what's going on.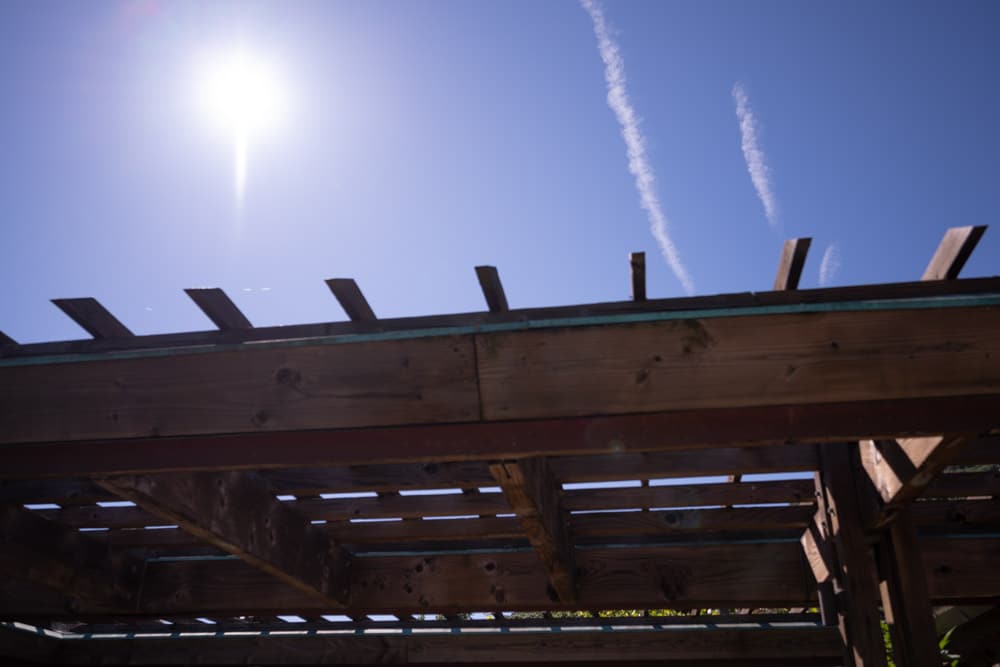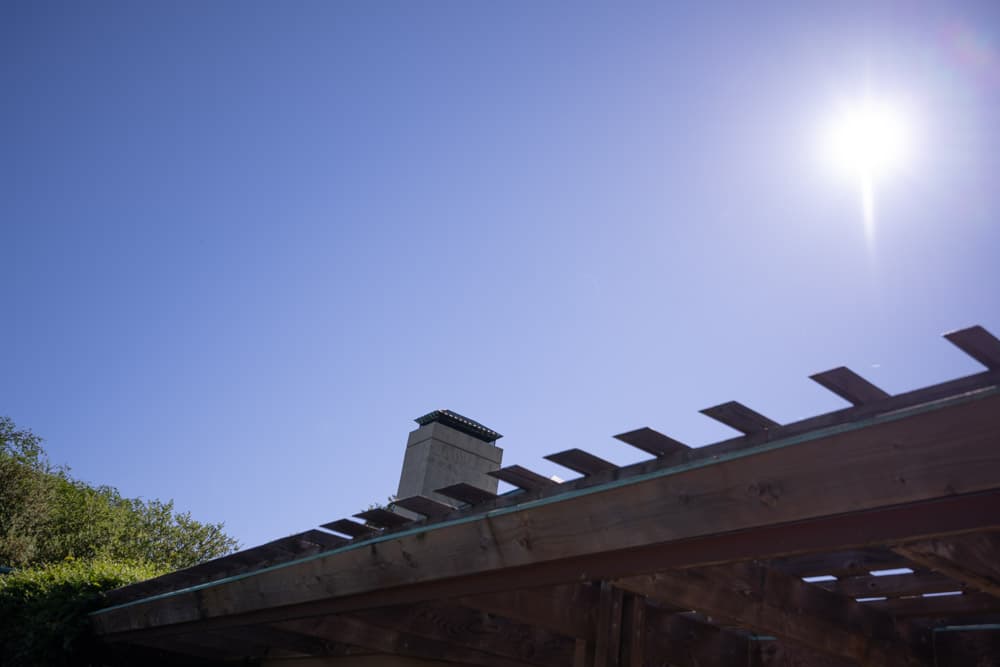 When you put the sun in the middle at f/8, you don't get the annular flare that the Sony 12-24/4 has: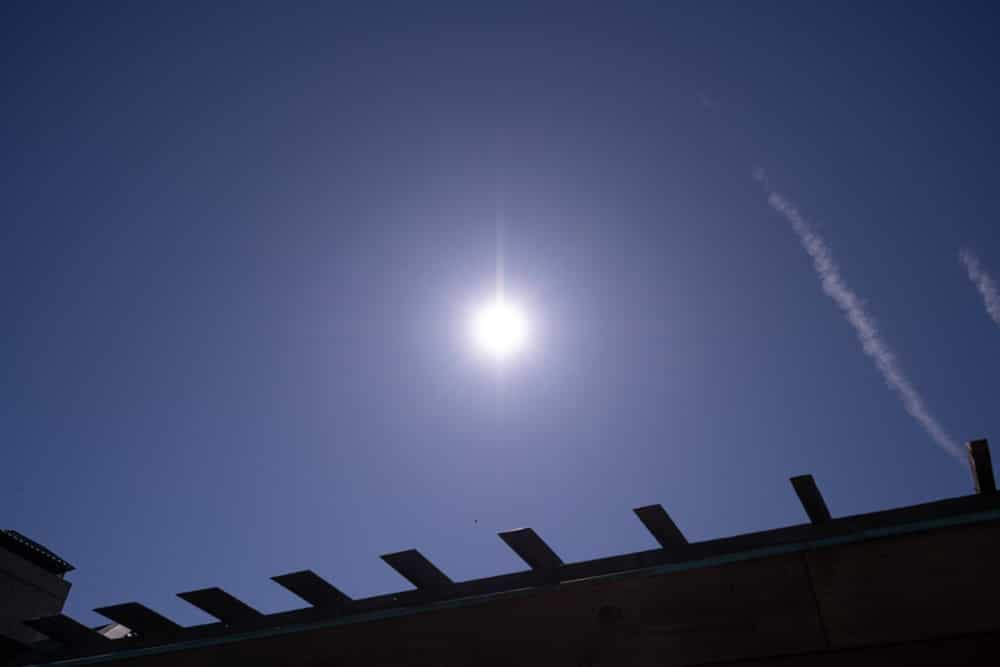 But move the sun a bit off the axis and you can see internal reflections: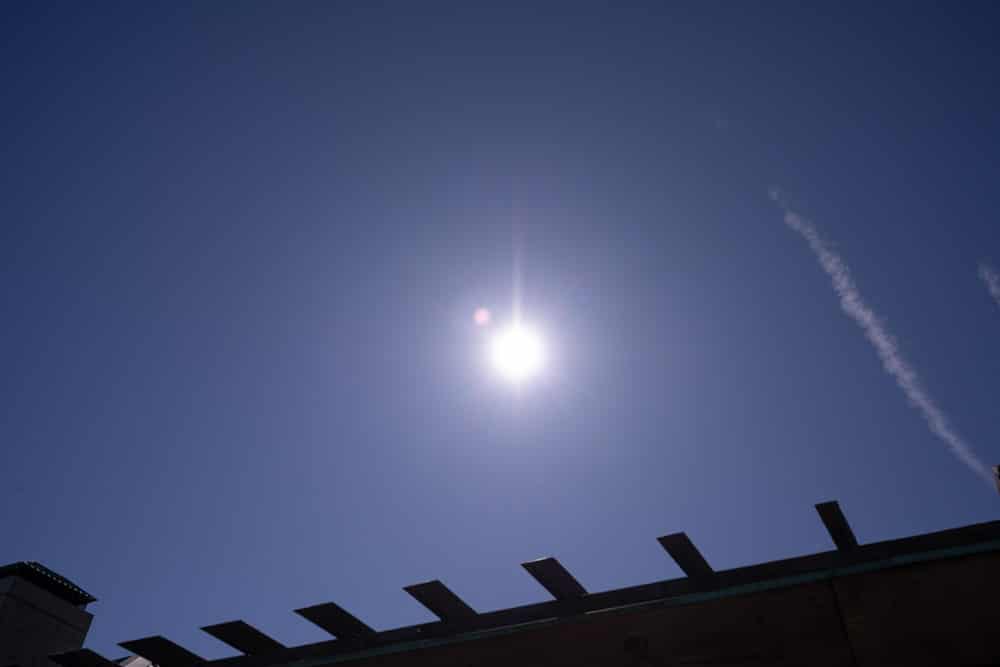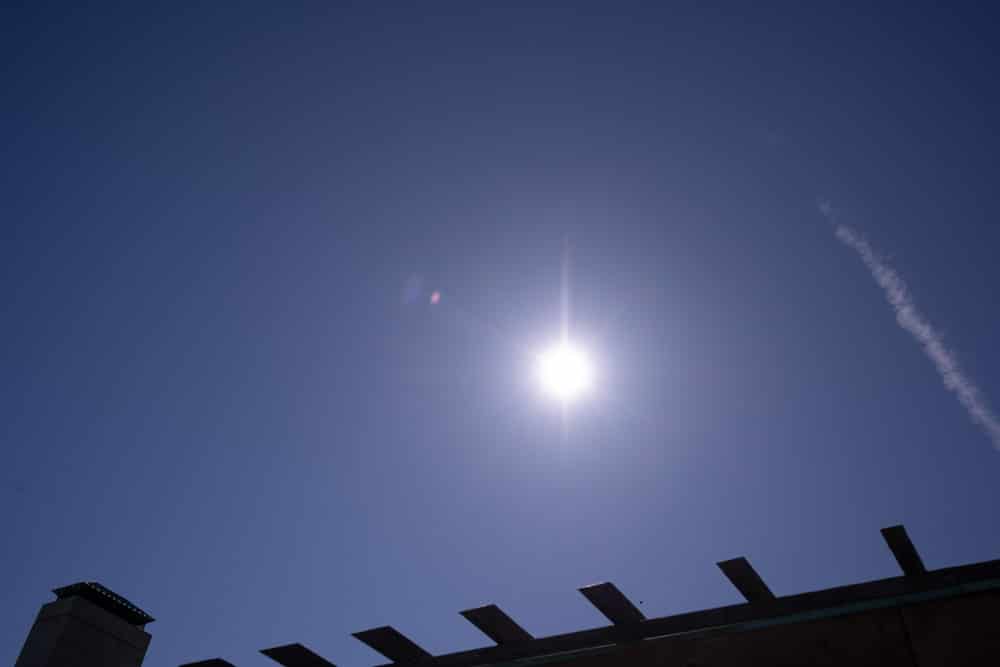 At 14 mm and f/4: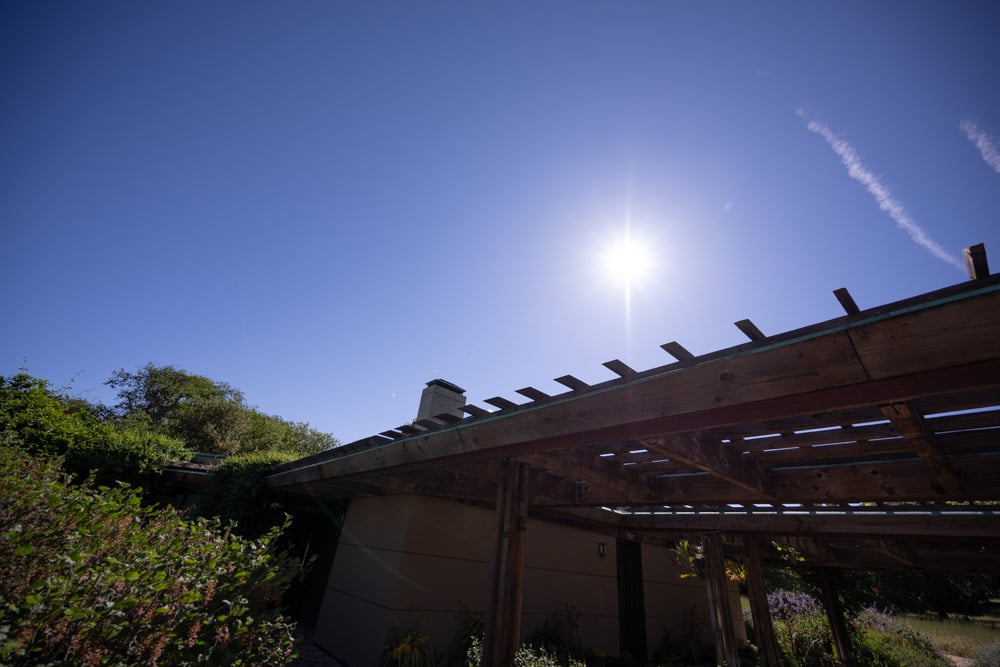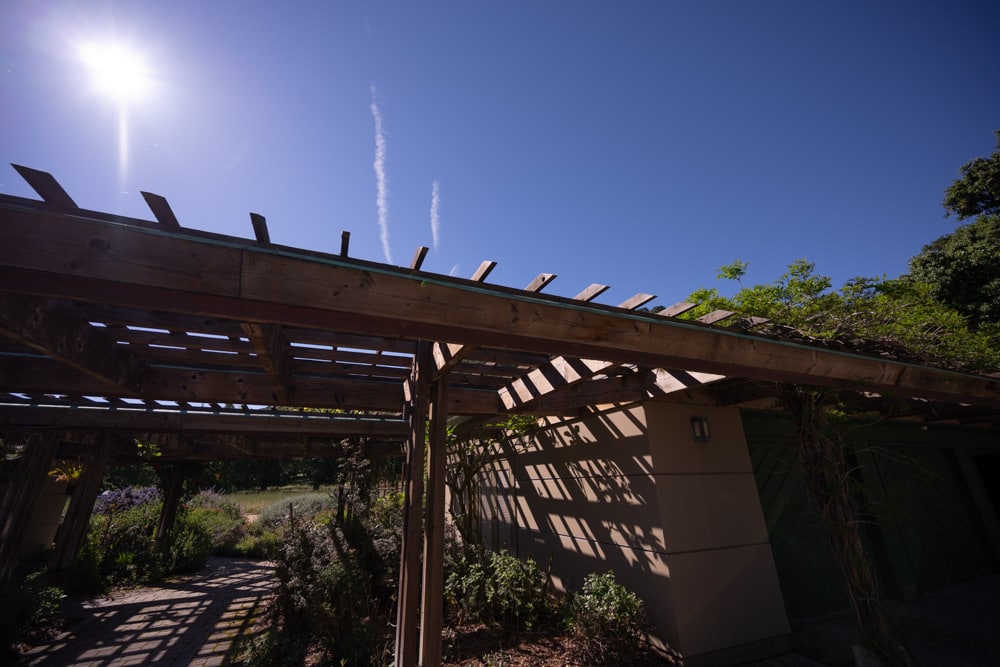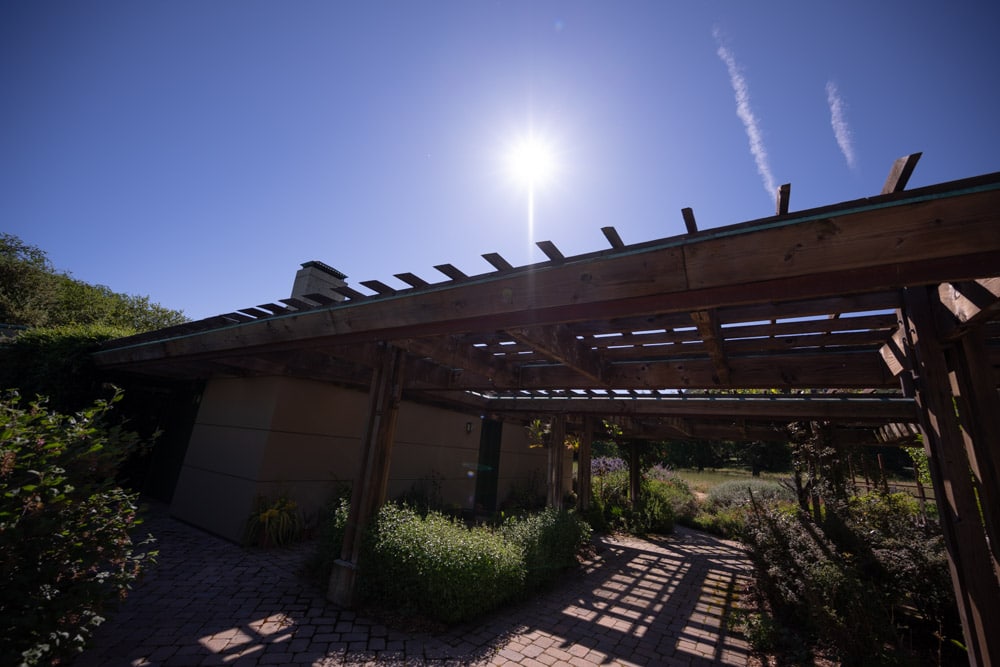 No annular ring here, either: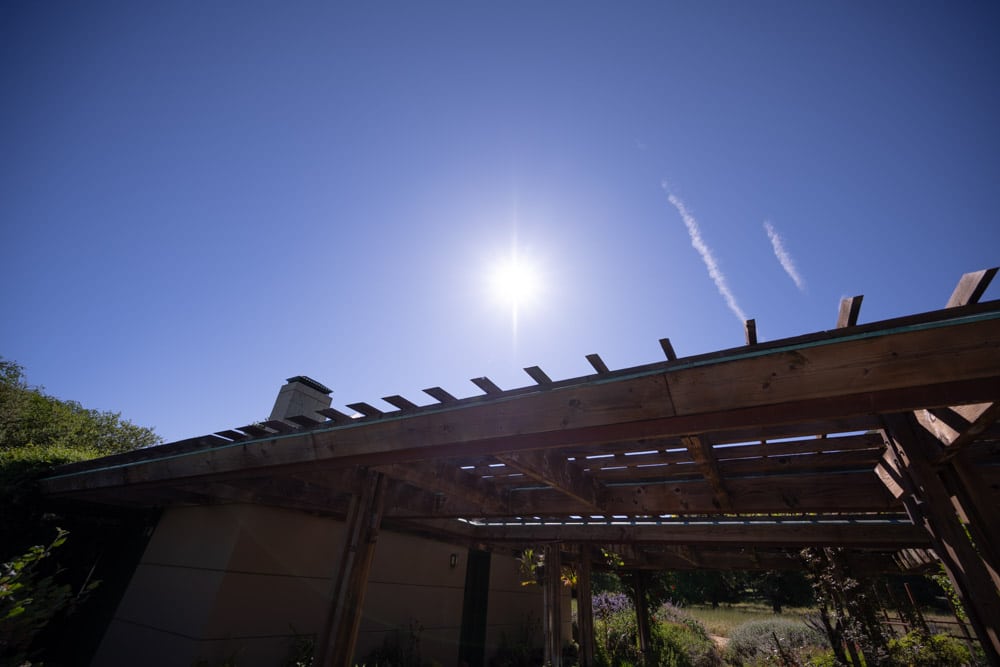 All told, I consider this excellent performance.
Addendum. Thanks to a reader — see the comments to this post — I have an explanation for the vertical rays seen above: it's light bouncing off the shutter. Here are two shots with the fully-electronic shutter.