This is a continuation of a series of posts about blur management for landscape photography. The series starts here.
In the last post, I showed you the results of using a blur management optimizer that I wrote on a scene using the Fuji GFX 50R and a 45 mm lens. This post uses a different scene and the Fuji 110 mm f/2 lens. I measured object distances (with a Nikon Aculon laser rangefinder) and have marked them (with no correction for angle away from the lens axis, since the field of view is no small) in meters.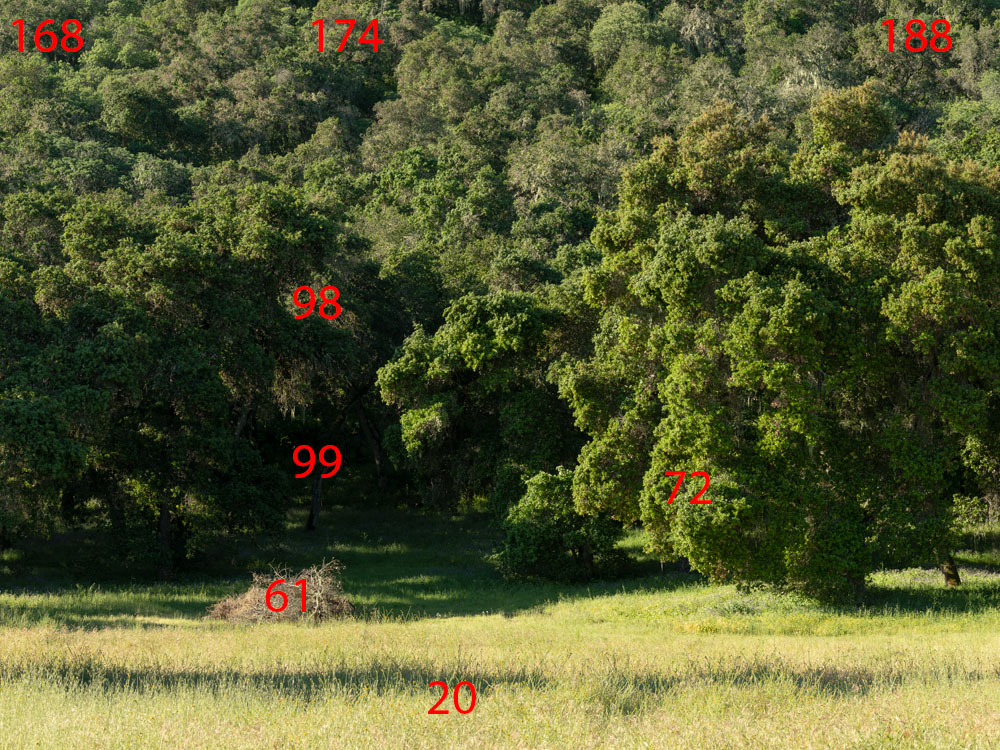 I ran the optimizer, telling it that all the measured points were equally important and were weighted 1.0, except for the top three points, which received a weight of 0.4, since there are so many of them. This is what I got: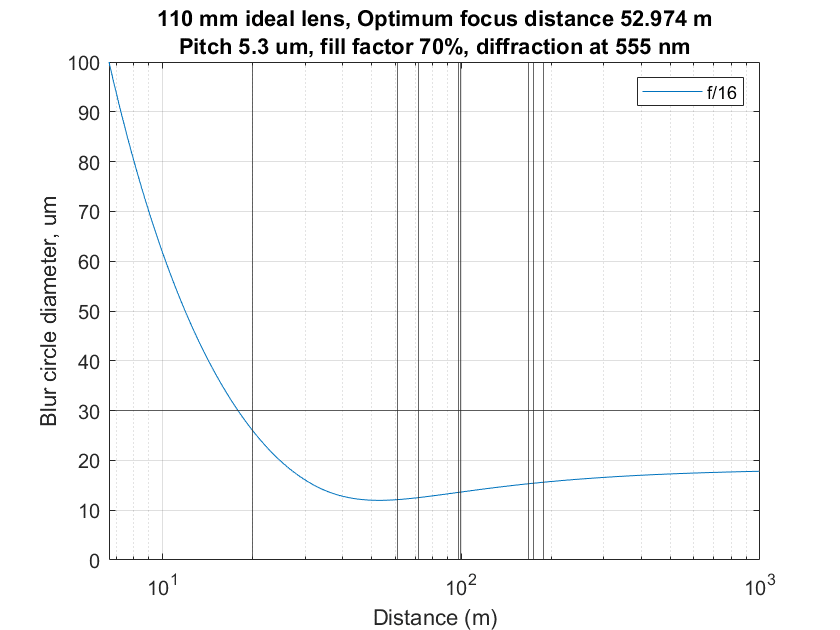 The optimum f-stop is f/16! For most of the image — but not the foreground grass — the blur circle diameters are less than 20 micrometers (um), which is not great. The focal point is 10 meters in front of the burn pile.
If I decide that fuzzy grass in the foreground is going to be an issue, and weight that distance with a weight of 2 instead of 1, here's what happens: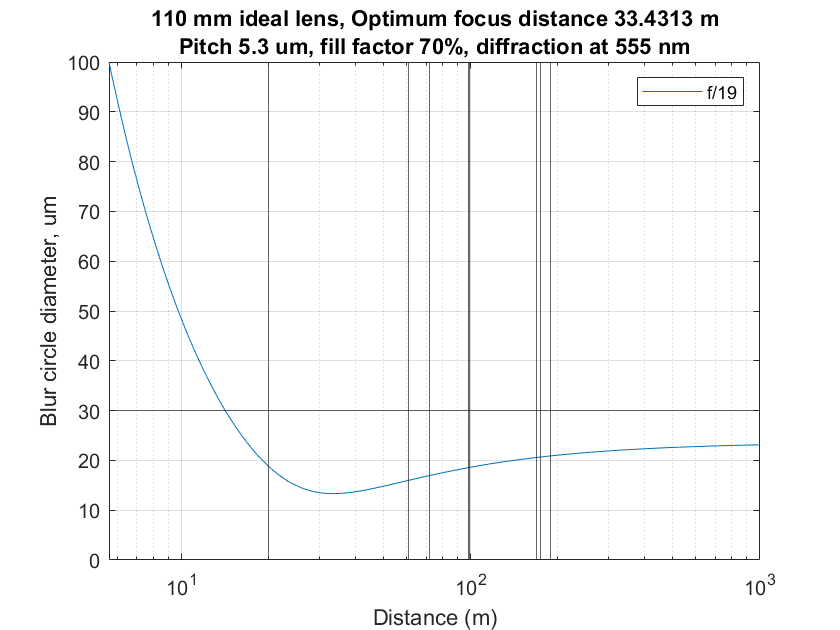 Now I've got to stop down another half stop (to f/19!) and focus closer. There's a practical problem with this focus point. It's difficult to impossible to set the focus distance of the Fuji 110/2 manually, and there isn't a handy object in the scene at 33 meters to focus on. That gets the foreground grass to about a 20 um CoC, which is better but not great. The cost is the distant trees in the top are softer.
There is no way to get a really sharp shot of this scene with this equipment in one capture. And this is not an atypical situation.