This is the tenth in a series of posts about the Nikon 70-200 mm f/2.8 S lens for Nikon Z cameras. The series starts here.
In the previous post, I looked at transitional point spread functions on axis. In this post, I'm going to do the same in the corner. As before, I used a gelled Astrozap artificial star for the target, and the Z7's focus shift shooting (FSS) feature for the focusing, with the step size set to 1, which is as low as the camera will go.
At 70 mm: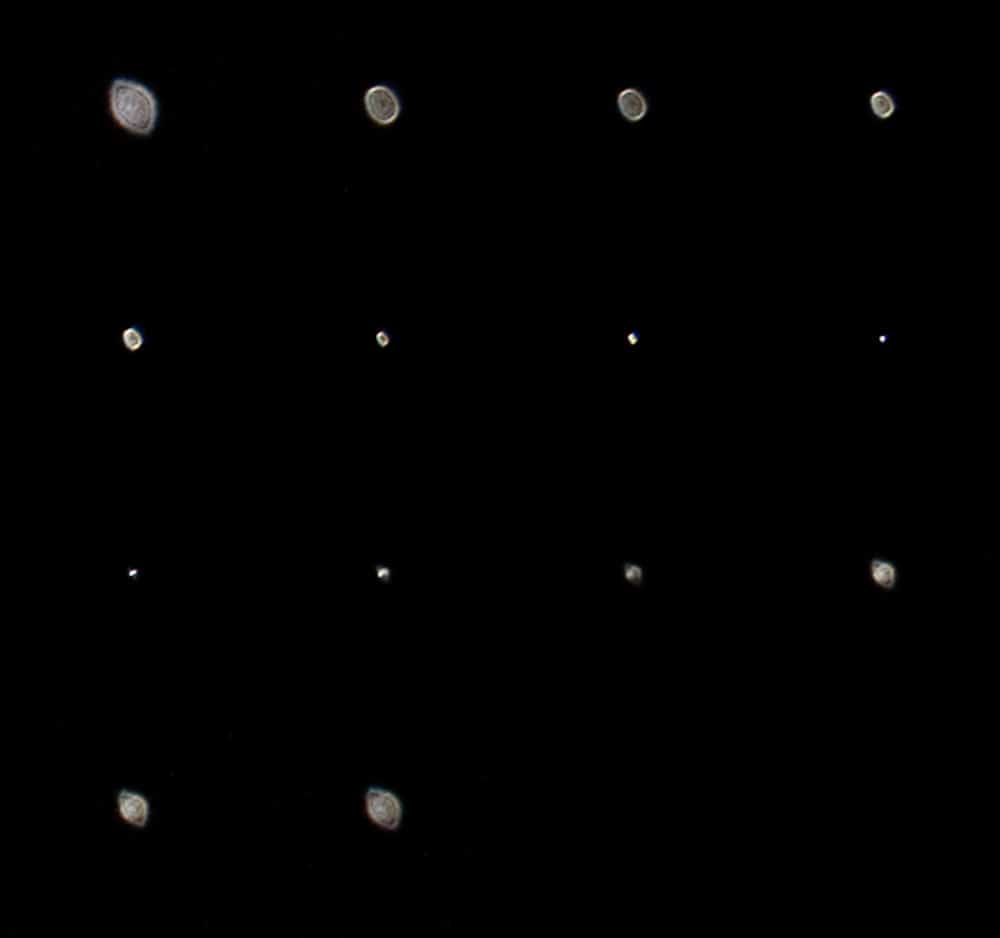 Front focus starts at the upper left, and the focal distance is progressively made shorter as you go to the right and down. This is by no means textbook performance, but it's not bad.
At 200 mm: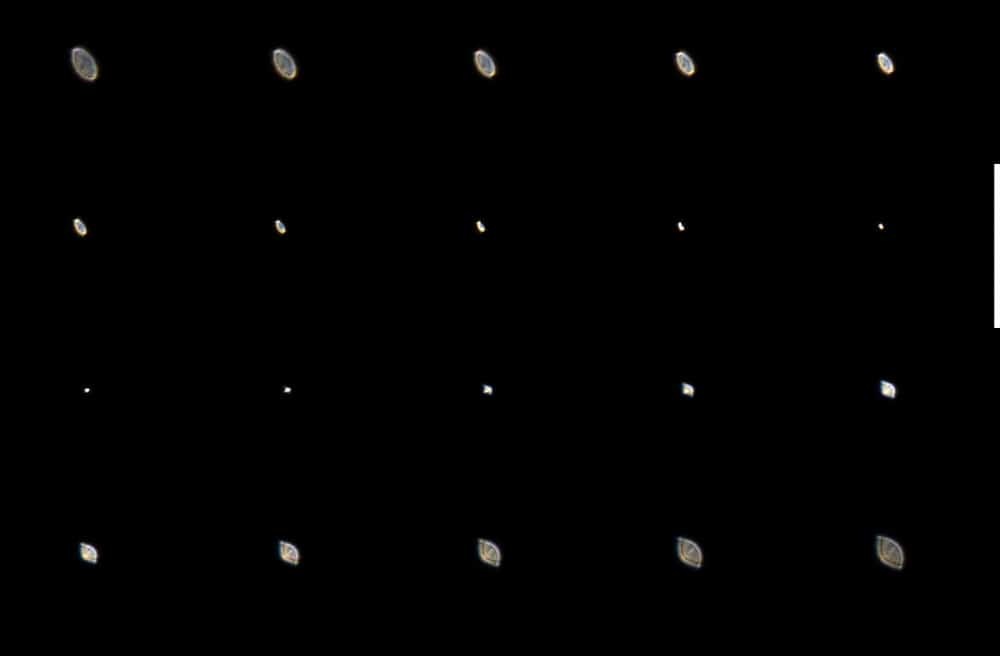 Also pretty good.
By zooming in tightly on the image that's closest to in focus we can get some idea of the coma.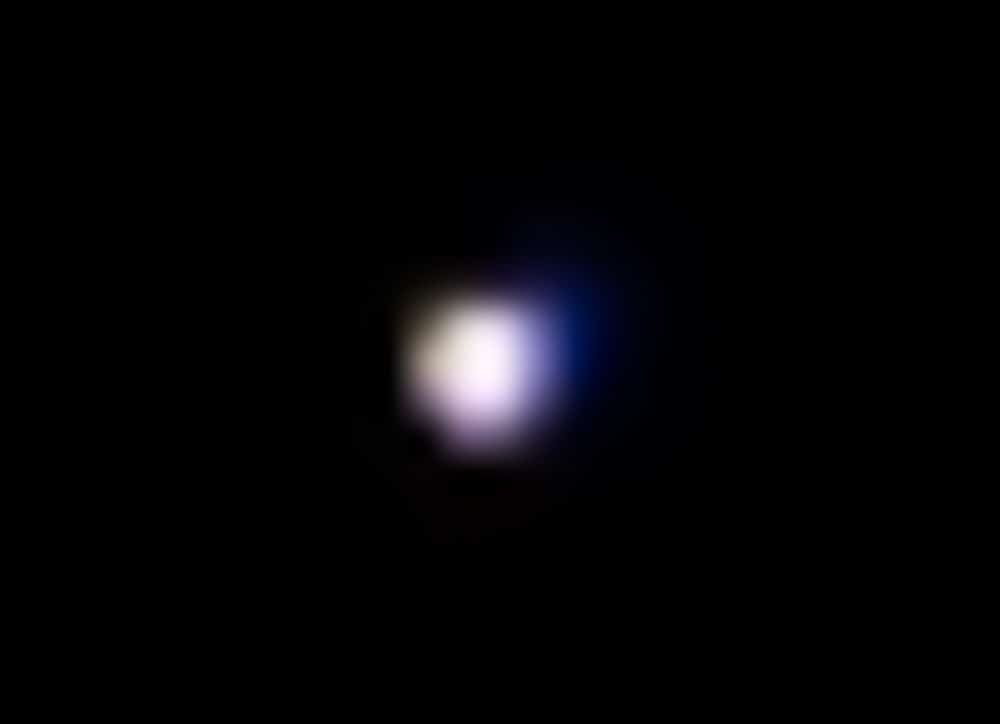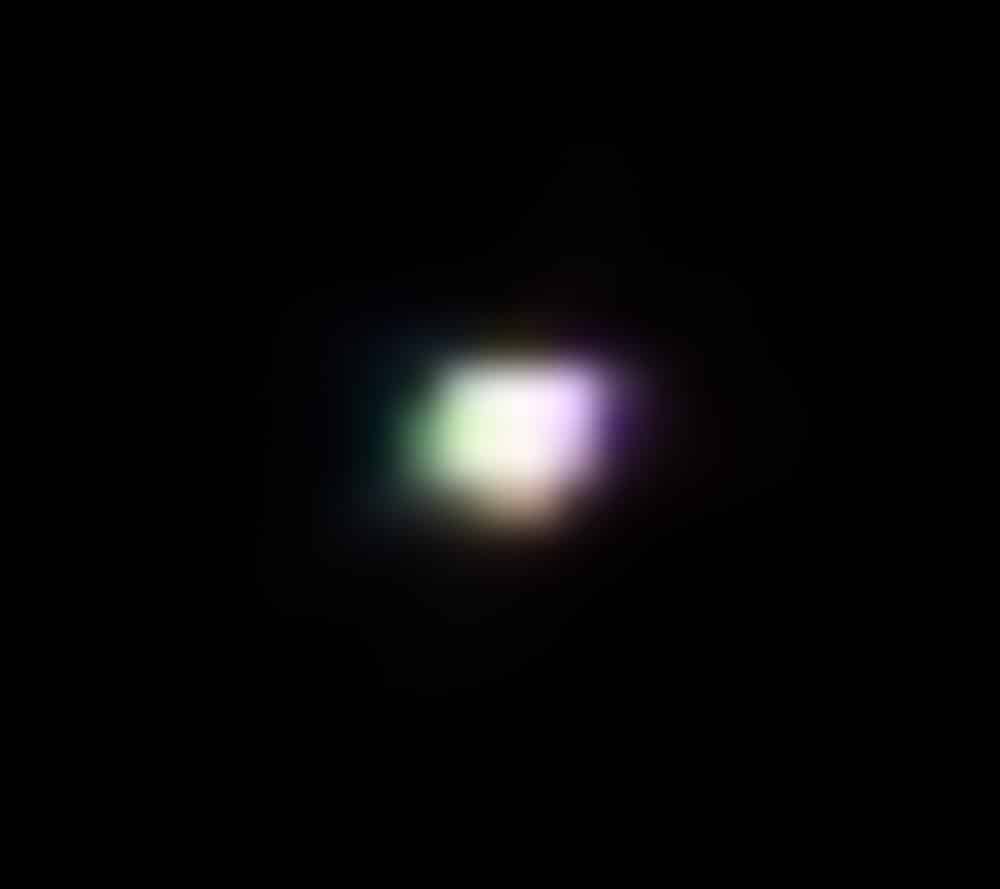 The images are about 16 pixels high. Not bad.