This is the ninth  in a series of posts about the Nikon 70-200 mm f/2.8 S lens for Nikon Z cameras. The series starts here.
In the previous post, looked at point spread functions across the image field when the lens was well out of focus. This is one piece of  bokeh. The other is the way the PSFs change as the lens is progressively defocused.  I used a gelled Astrozap artificial star for the target, and the Z7's focus shift shooting (FSS) feature for the focusing, with the star in the center of the field.
First wide open at 195 mm (I meant to set the lens to 200mm, but I must have erred):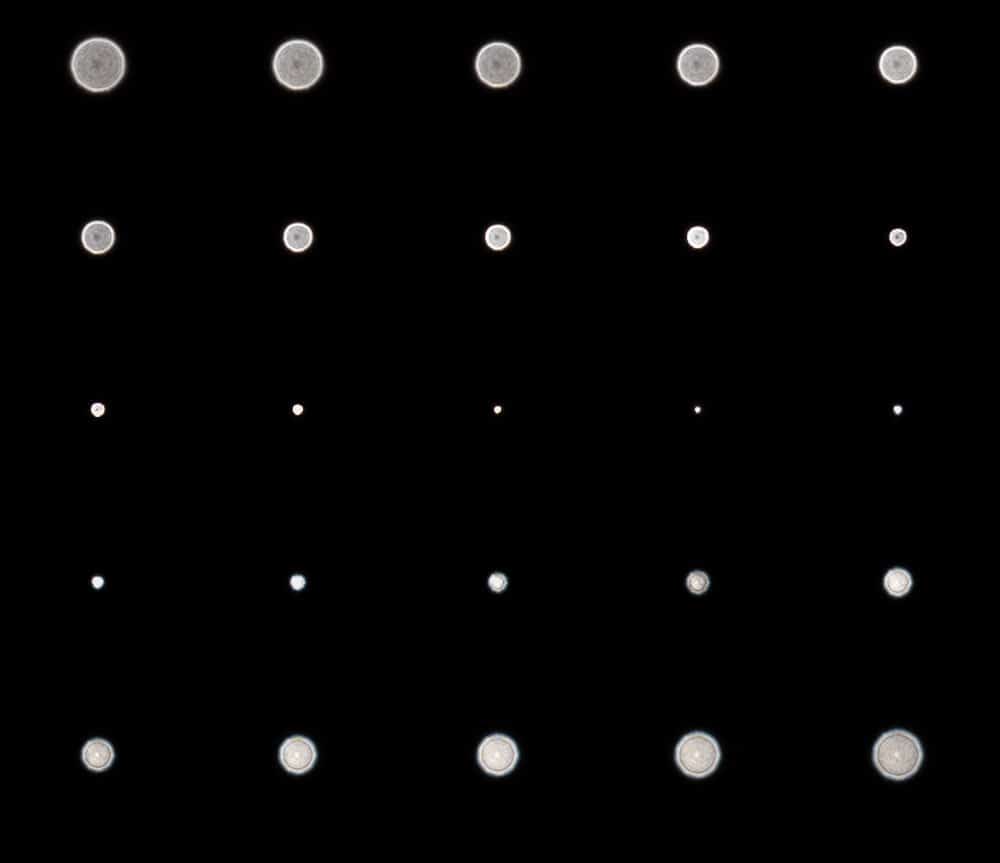 Front focusing is at the of of the frame above, and rear focusing is at the bottom. A perfect lens would have a series of featureless gray disks that go smaller as the subject came into focus and then larger again as the subject became progressively more defocused. We can see that there is a bright annular ring when the lens is front-focused, which resolves to a reddish dot as we approach the focal point. The dot gets a bit bluish as we pass the focal point, and as we get progressively more defocused, the bright annual ring is replaced by a dark one.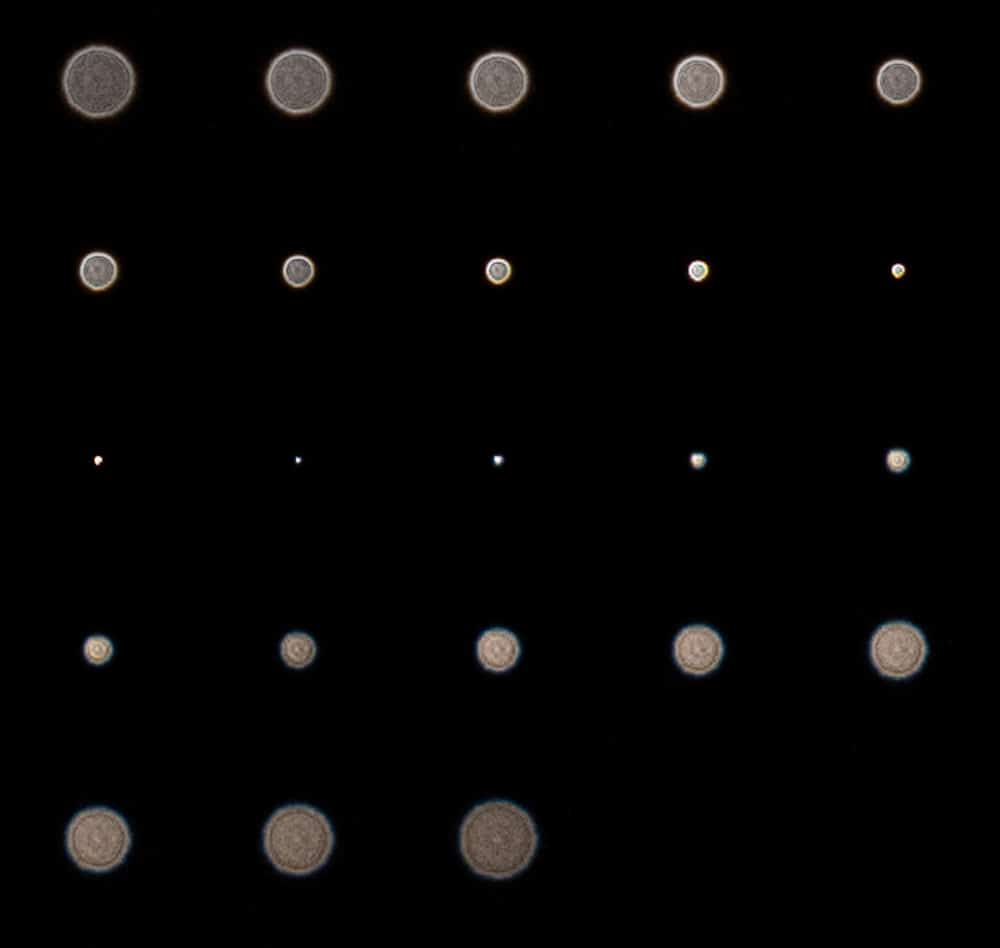 The lens looks about the same at 70 mm as it did at 195 mm.
This isn't bad performance at al.