In the previous post, I made a comparison of the Z7 and the D5 in extreme low light. I used AF-S, and the Z7 pictures weren't a sharp as the D5 ones. So I'm repeating the test using manual focusing.
If you look at Bill Claff's photographic dynamic range numbers, the D5 does better than the Z7 at extreme nosebleed ISO settings. There are some folks saying that's not the case in the real world.
I called my bookcase into service: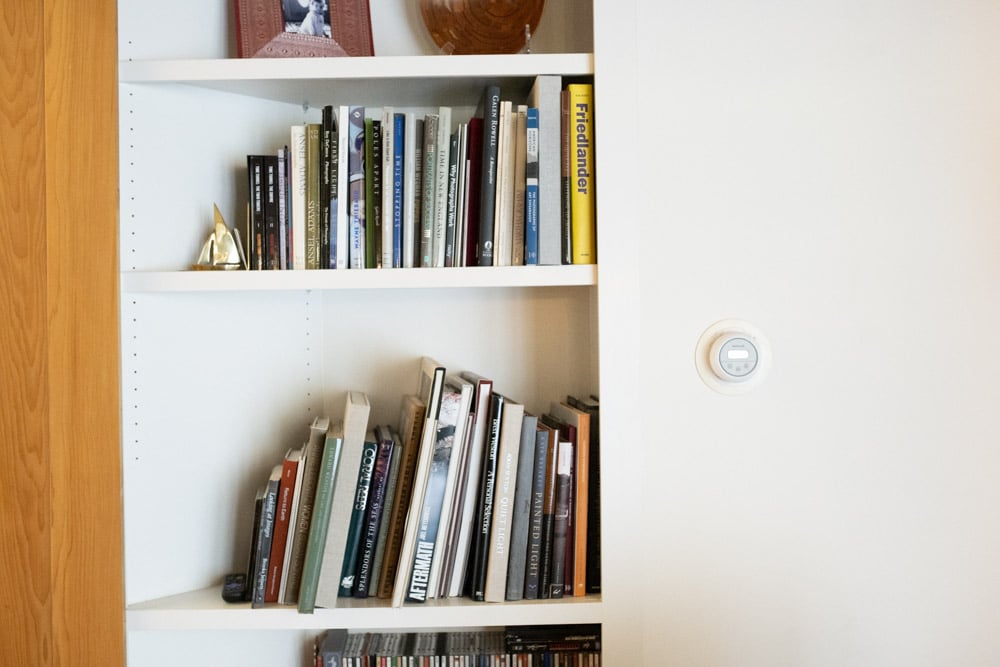 Test protocol:
RRS legs, C1 head
Sigma 35/1.4 Art lens, directly attached to D5 and attached to Z7 with FTZ
ETTR exposure f/4 at 1/40 second at ISO 12800 set manually
ETTR exposure and ETTR – x stops, with x running from 1 to 5
Manual focusing using live view on each camera
Developed in LrC, current version
Default settings except for the following
Exposure compensation to correct underexposed images to ETTR brightness
Sharpening turned off
Noise reduction turned off
Here are some crops with the same field of view. The Z7 crop is magnified to about 200%.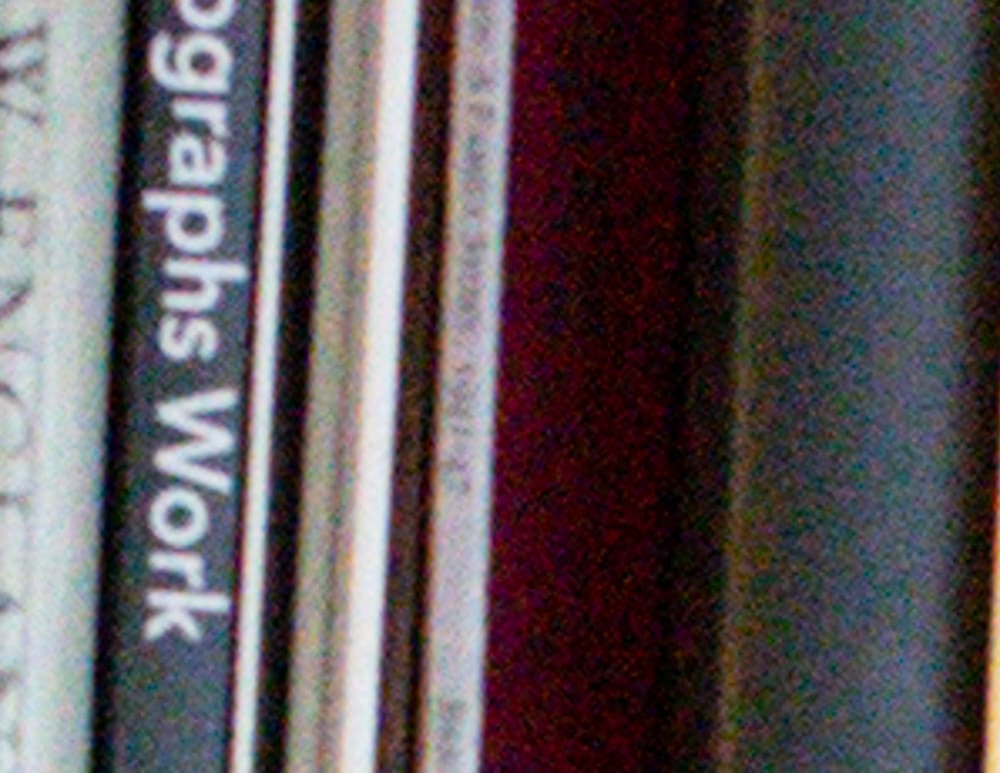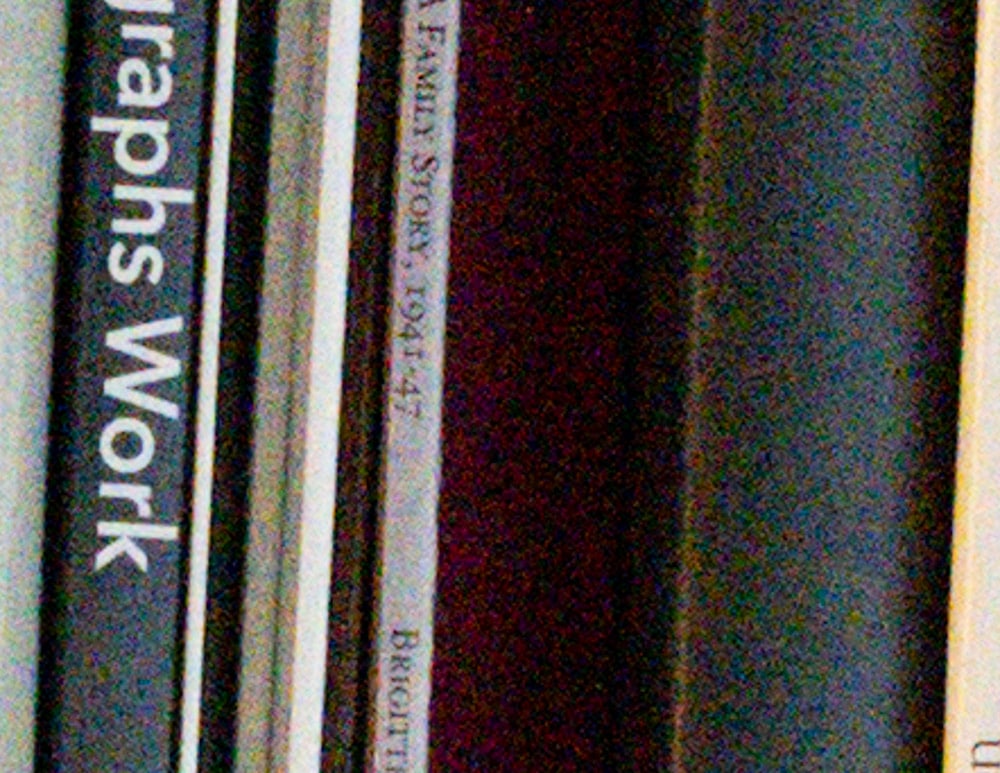 Now the D5 is blurrier. The D5 manual live view focus is not as accurate as the Z7's version. And it was very dim.