If you look at Bill Claff's photographic dynamic range numbers, the D5 does better than the Z7 at extreme nosebleed ISO settings. There are some folks saying that's not the case in the real world.
I called my bookcase into service: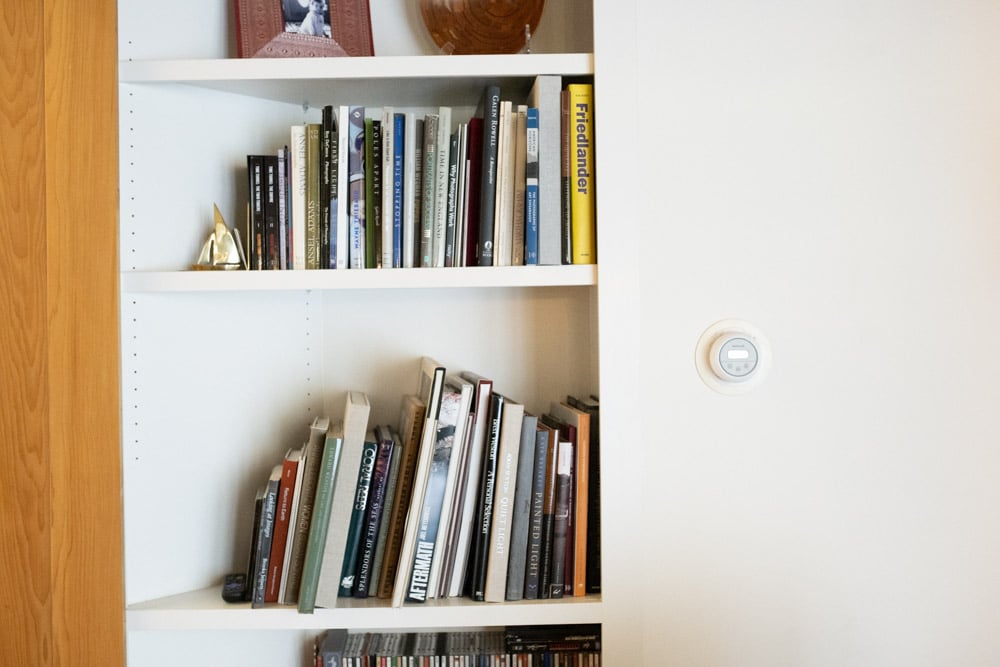 Test protocol:
RRS legs, C1 head
Sigma 35/1.4 Art lens, directly attached to D5 and attached to Z7 with FTZ
ETTR exposure f/4 at 1/40 second at ISO 12800 set manually
ETTR exposure and ETTR – x stops, with x running from 1 to 5
AF-S
Developed in LrC, current version
Default settings except for the following
Exposure compensation to correct underexposed images to ETTR brightness
Sharpening turned off
Noise reduction turned off
Here are some crops with the same field of view. The Z7 crop is magnified to about 200%.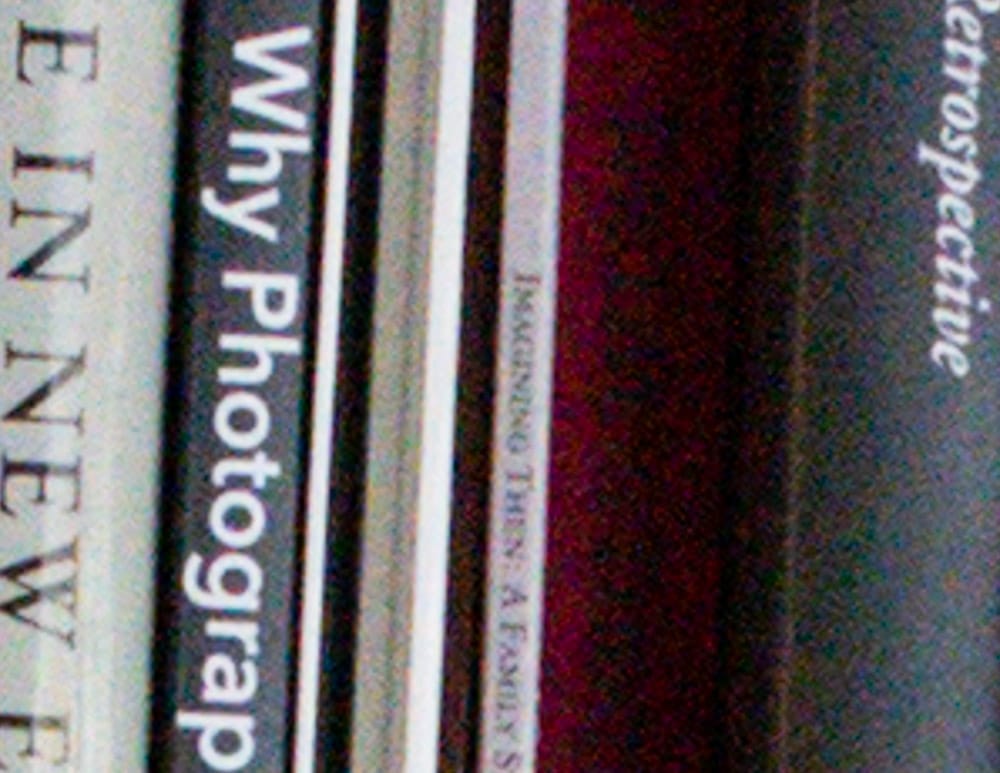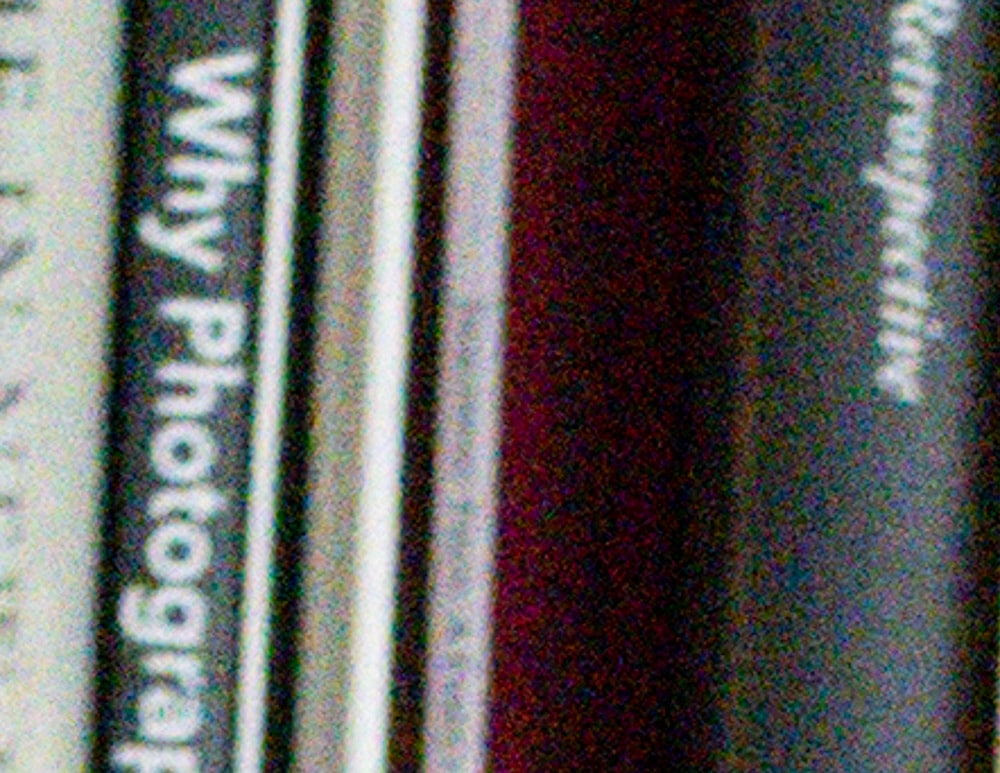 In the dim light, the Z7 couldn't focus as well. Strangely, the Z7 got better at focusing as the exposure fell. Just look at the smooth areas to interpret the noise.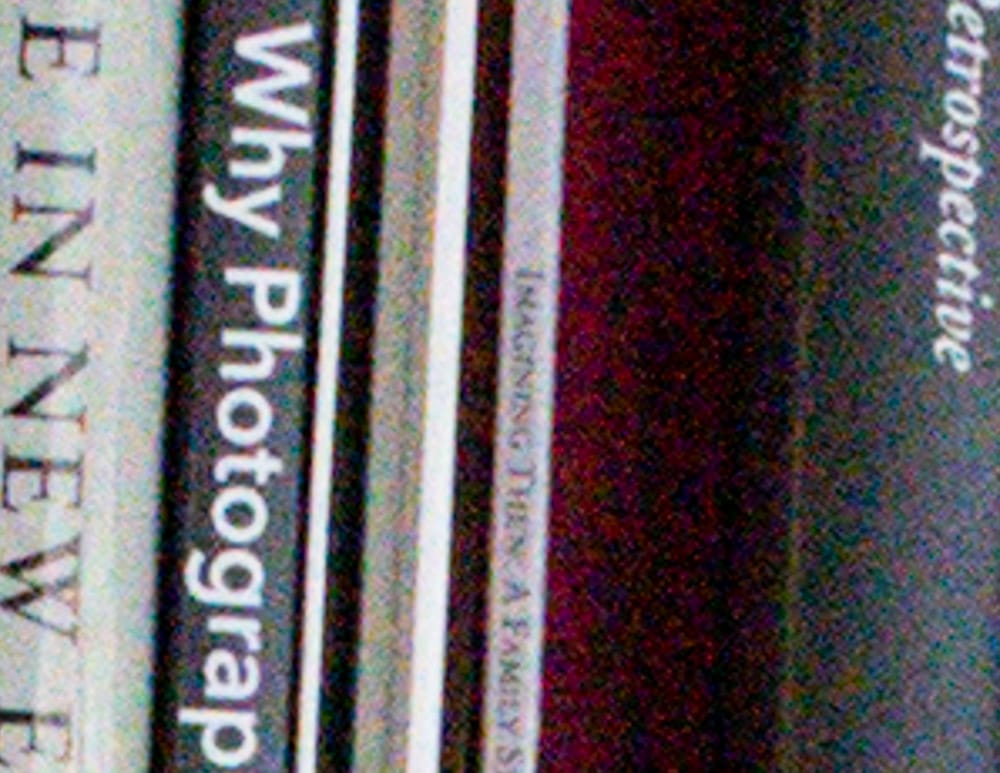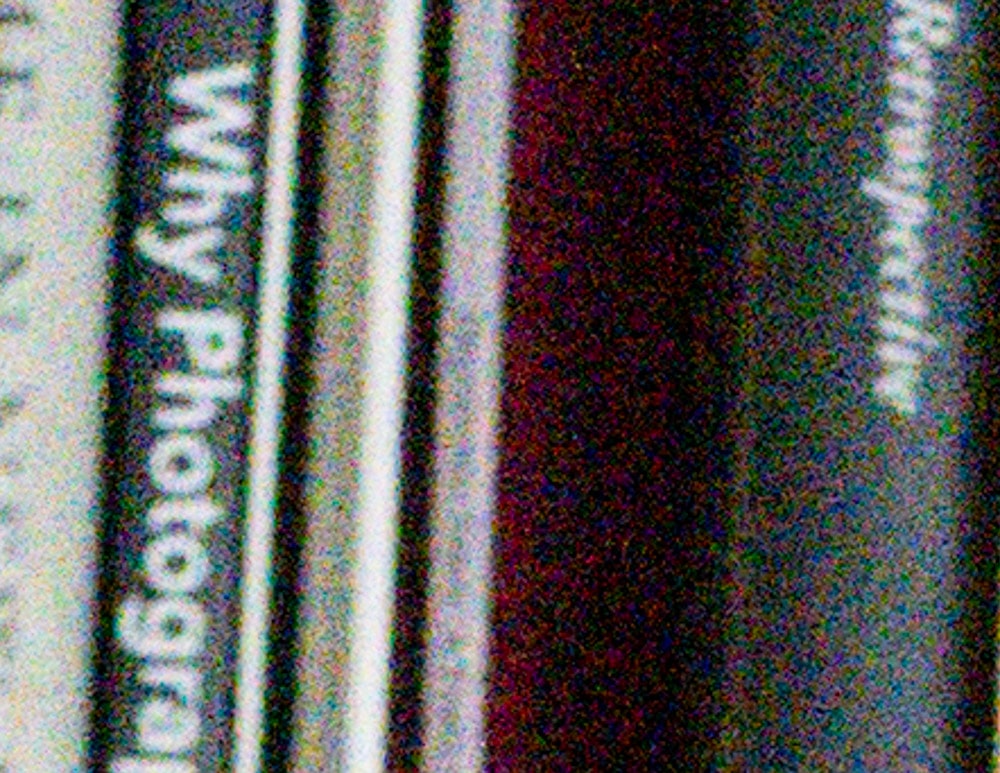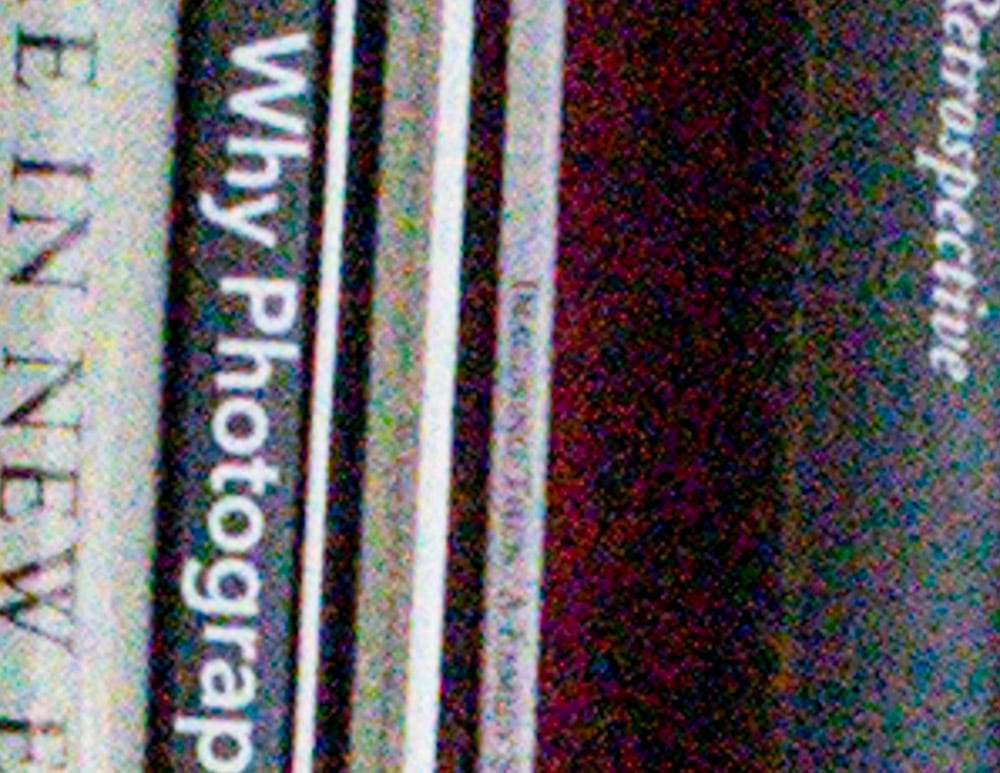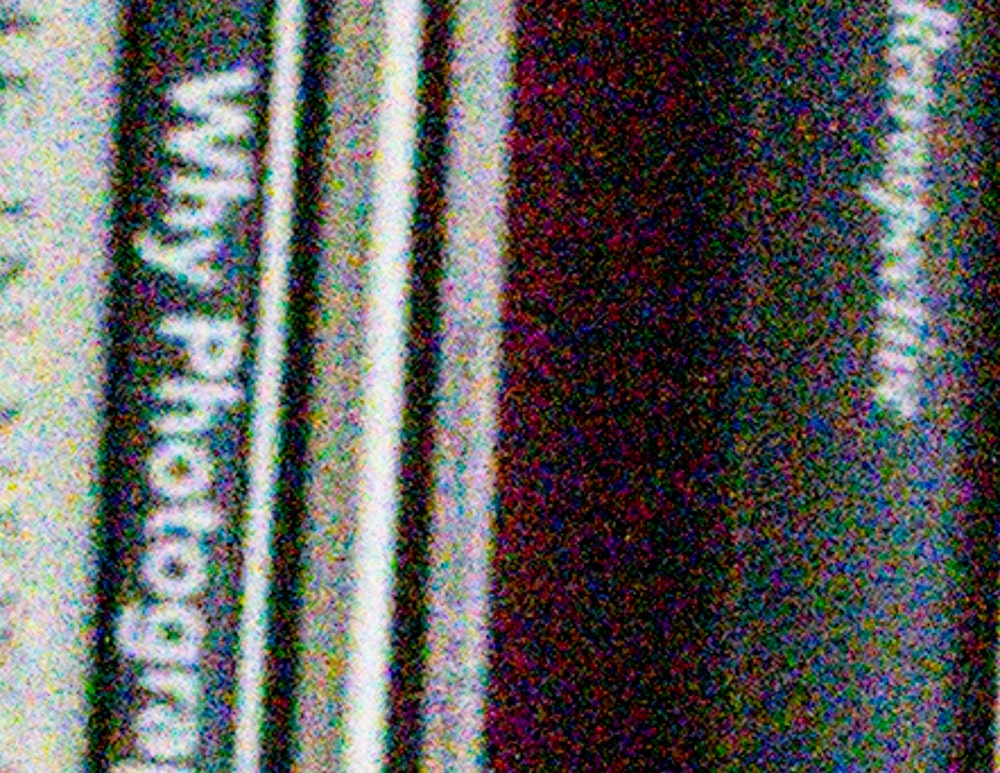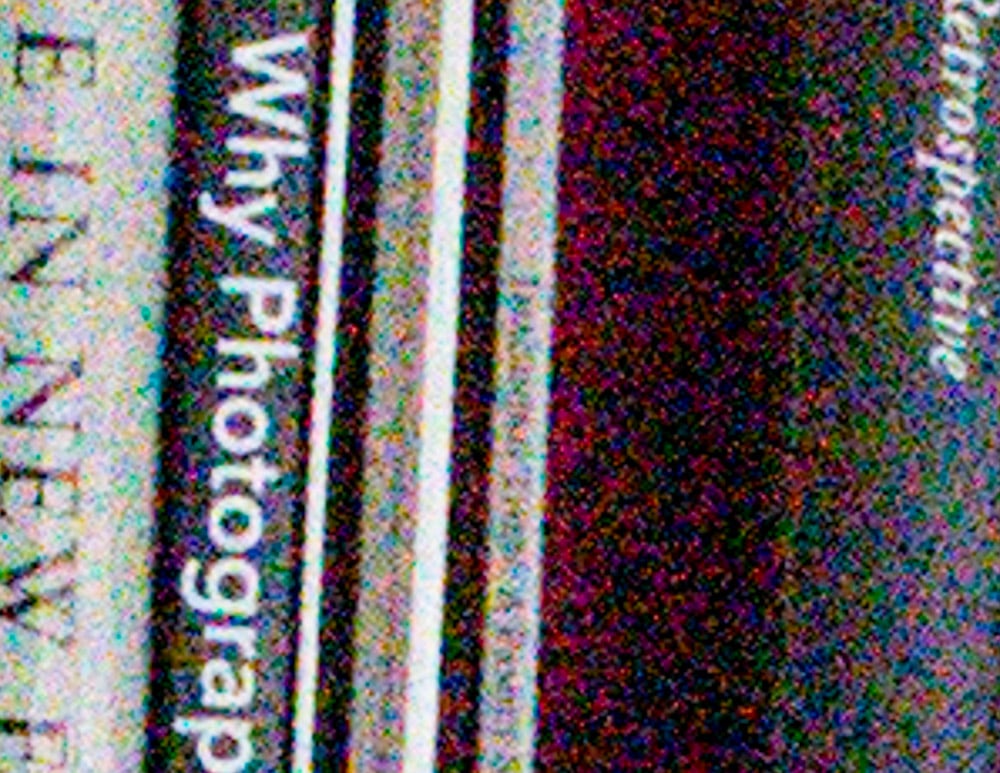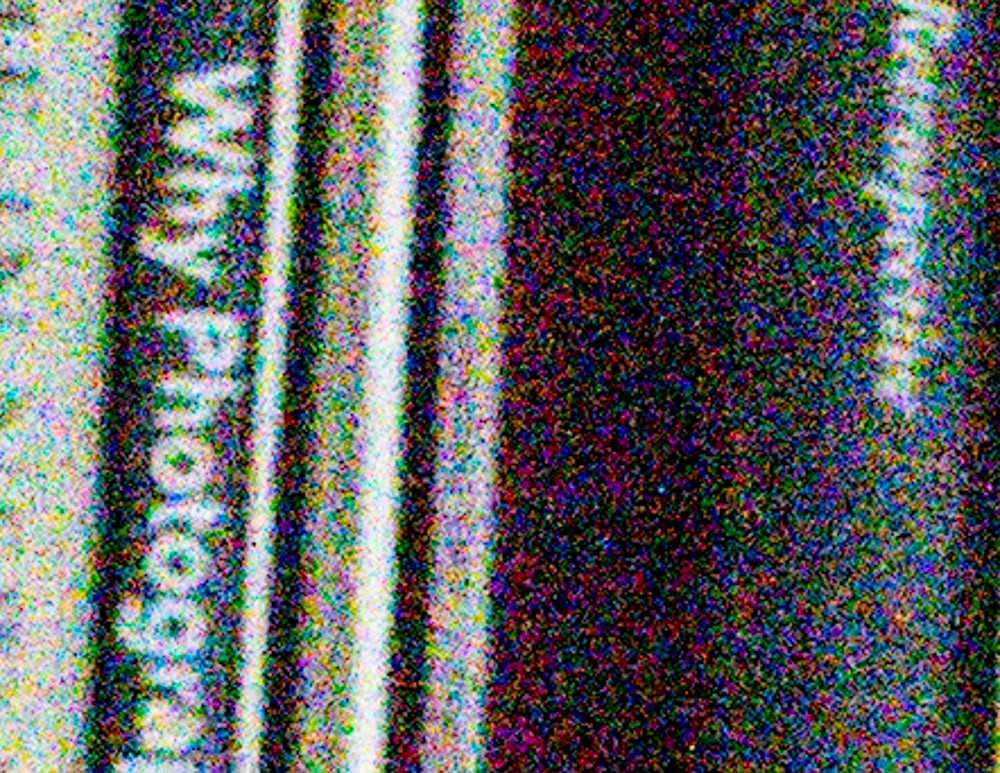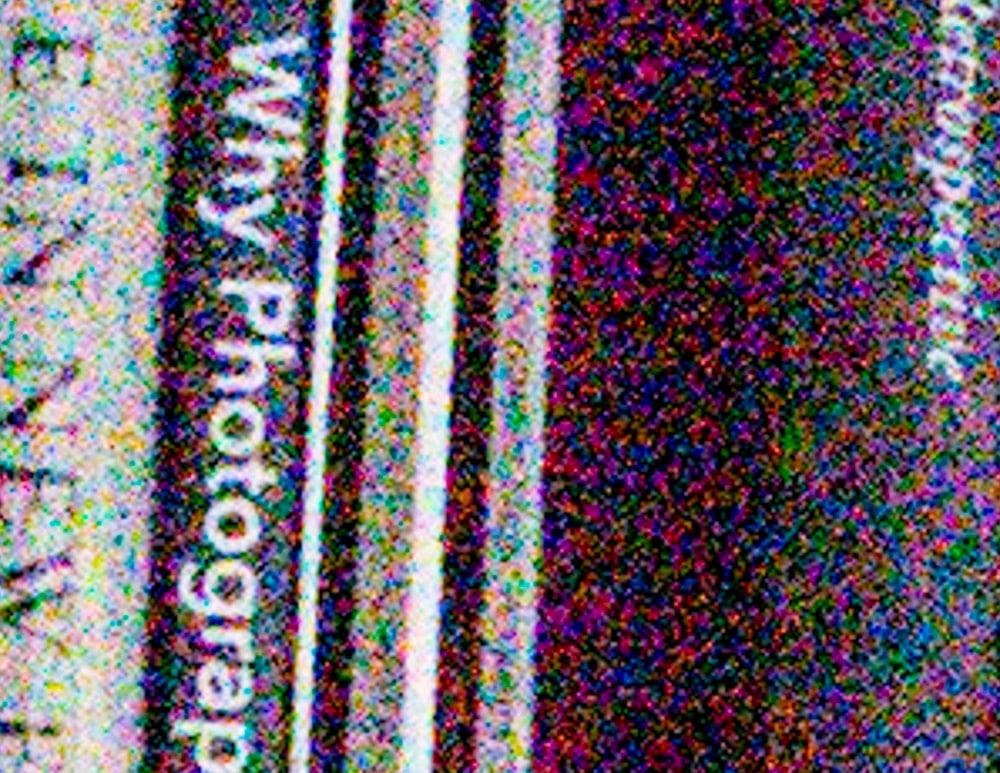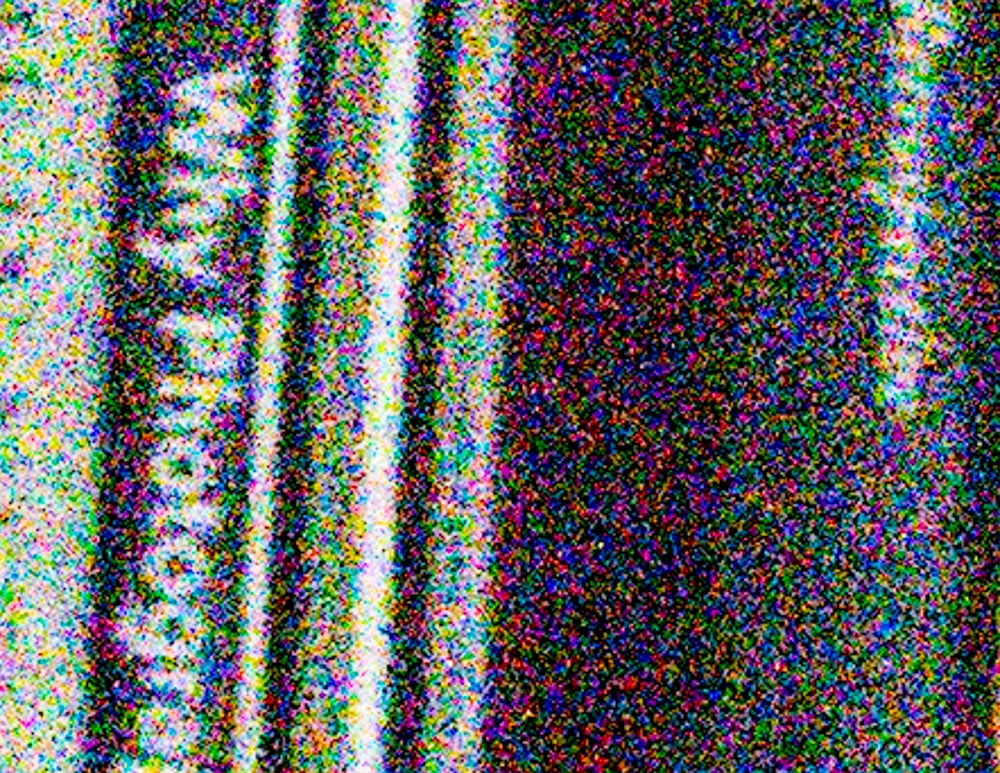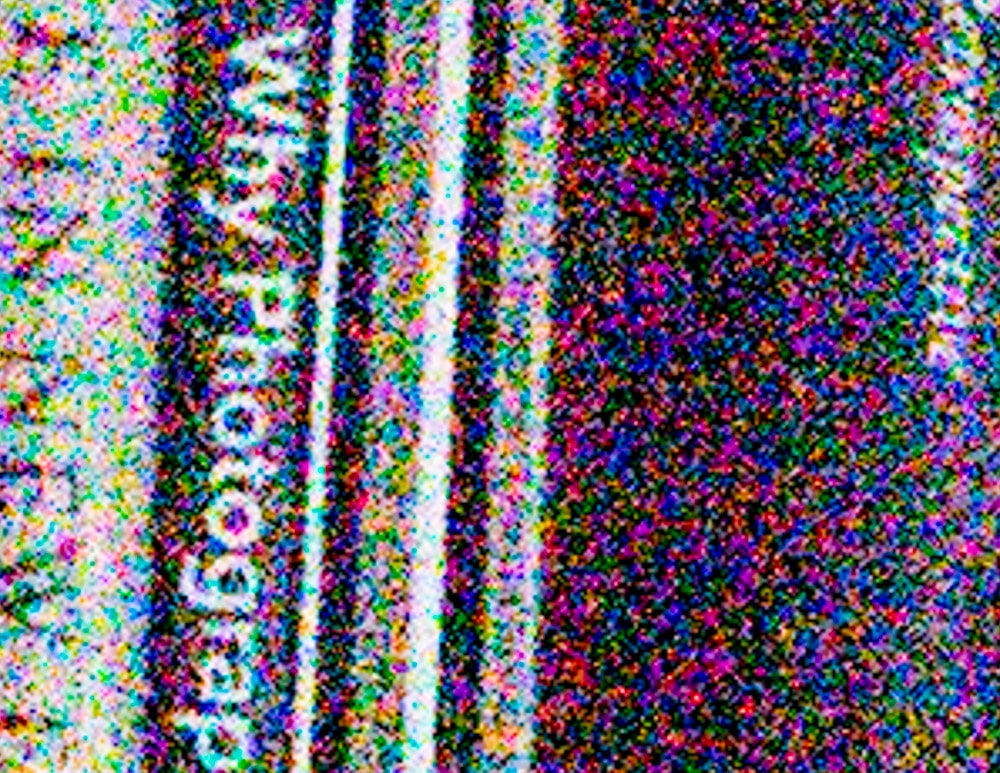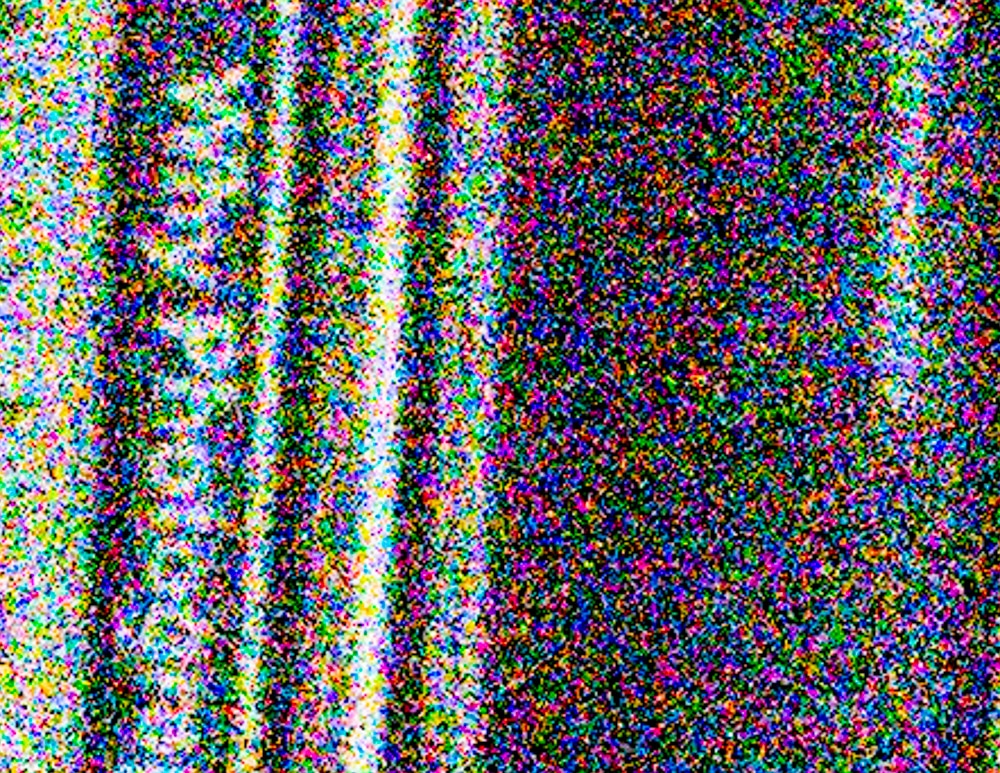 The noise pattern is finer with the Z7, so if you back up further you should see less noise, but I think this simple test reinforces Bill Claff's results.
But what if you turn on noise reduction? Stay tuned.