This is one in a series of posts on the Nikon Z6 and Z7. You should be able to find all the posts about that camera in the Category List on the right sidebar, below the Articles widget. There's a drop-down menu there that you can use to get to all the posts in this series; just look for "Nikon Z6/7".
There have been reports of the Z7 not achieving its specified maximum strobe synch speed with some studio strobes at full output. I had noticed the same effect with some of the Sony a7x cameras, so I did a series of tests with the Godox AD 600 TTL Pro, the Godox pro radio trigger (not the newest version, since I don't have mine yet) with a Nikon 105/2.8 macro and the flash set for a full pop. I tested with both a Z7 and a D850.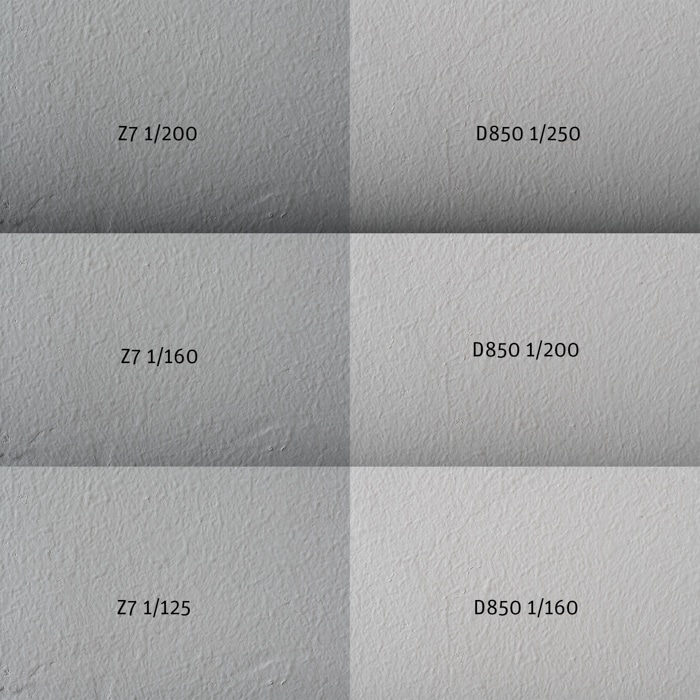 The maximum synch speed for the Z7 is specified as 1/200 second. For the D850, it's 1/250. You can see that with both cameras there is considerable shading at the specified synch speed, slight shading 1/3 stop slower than that, and essentially none 2/3 stop slower than the spec.
I tried again using a hot-shoe-to-PC converter and a synch cord to the strobe.


It's a little better, but not much. It looks like, at high shutter speeds, the trailing curtain is affecting the gradation.
If you dial back the power on the strobe, which makes the duration shorter, the problem goes away.
At full power, the strobe duration is about 1/220 second.