This is a continuation of testing that I've been doing on the Epson P800 printer. I've created a category called "Printers", and put this post in that category. I will go back and find all the previous posts in this series and put them in the same category. If you go to the Category List (on the right in the desktop formatting), find "Printers" and click on it, you'll see all the posts in the series.
In the Epson print driver, there's a check box labeled High Speed. It is checked by default, even in Maximum Quality mode. It enables bidirectional printing. I've always left it unchecked when I wanted the highest quality, but until today I've never looked to see what difference it makes.
I printed vertical arrays of one-pixel-wide lines at 720 ppi, and printed them in Finest detail mode, then scanned them at 4800 ppi with an Epson V850 pro. Here are some crops from the scans: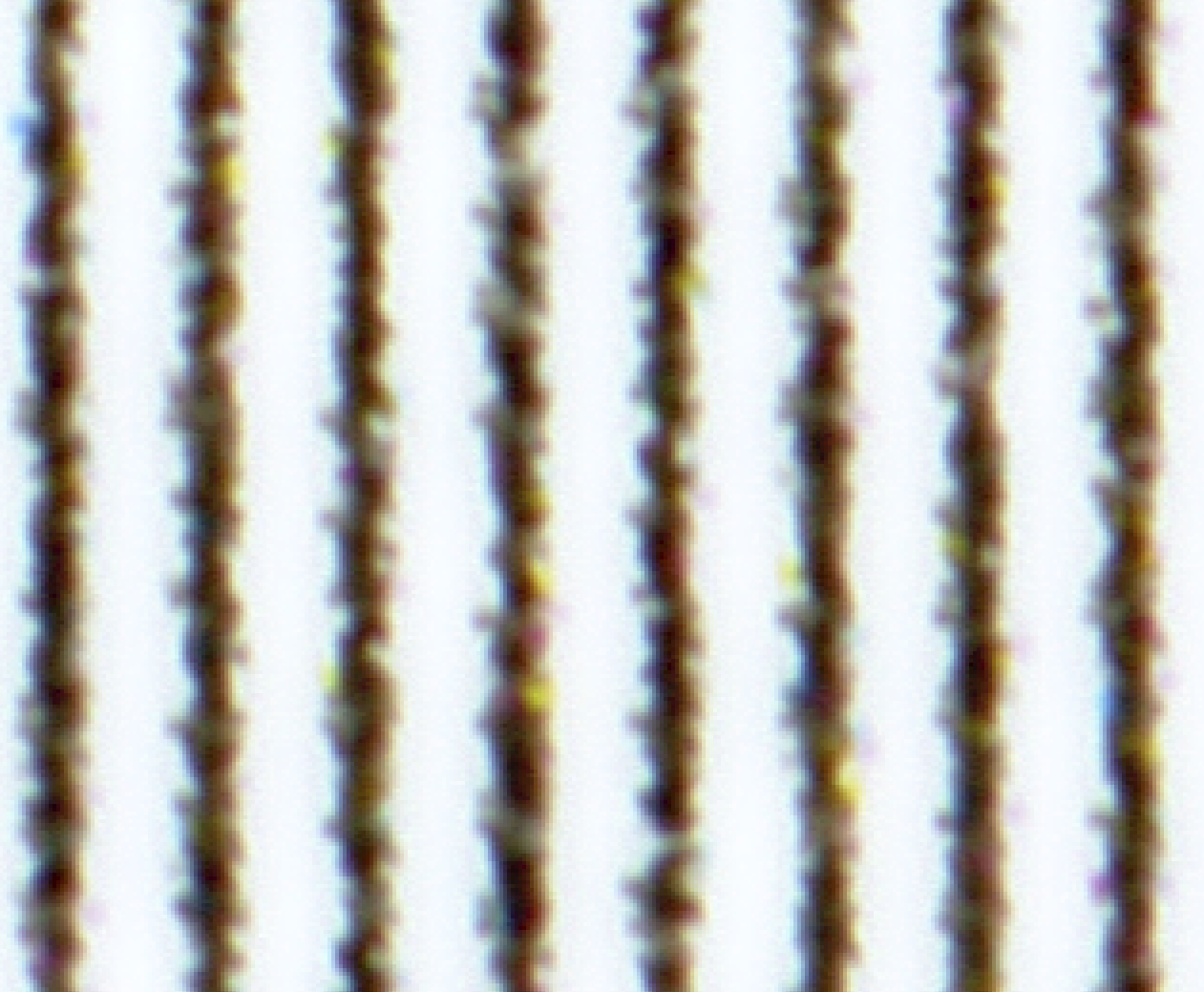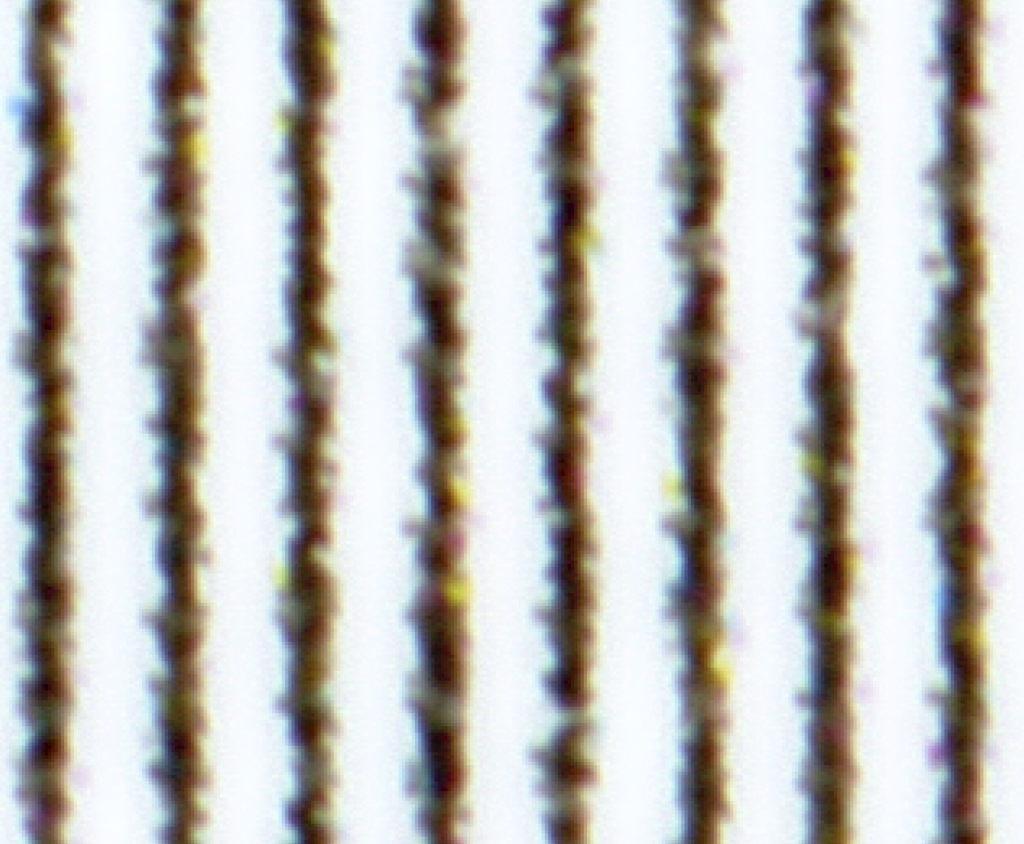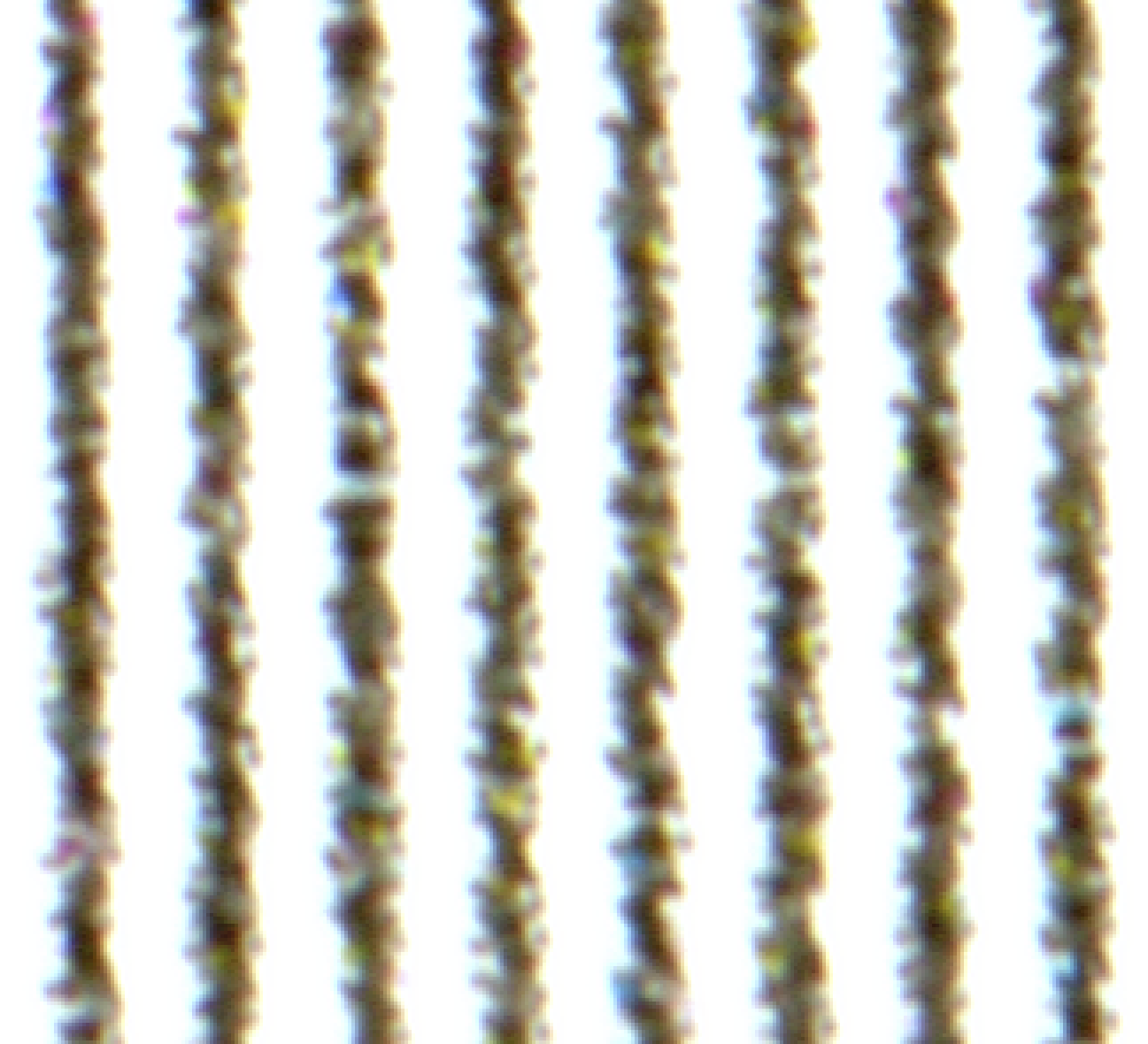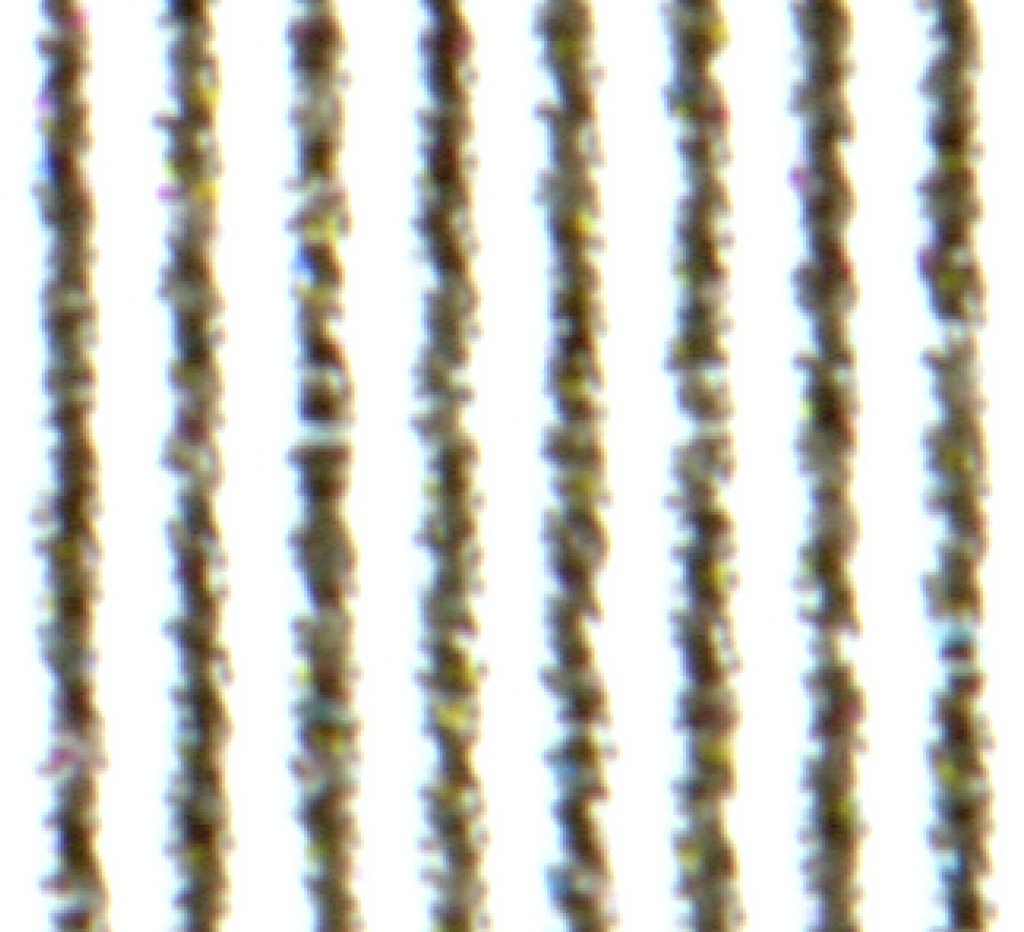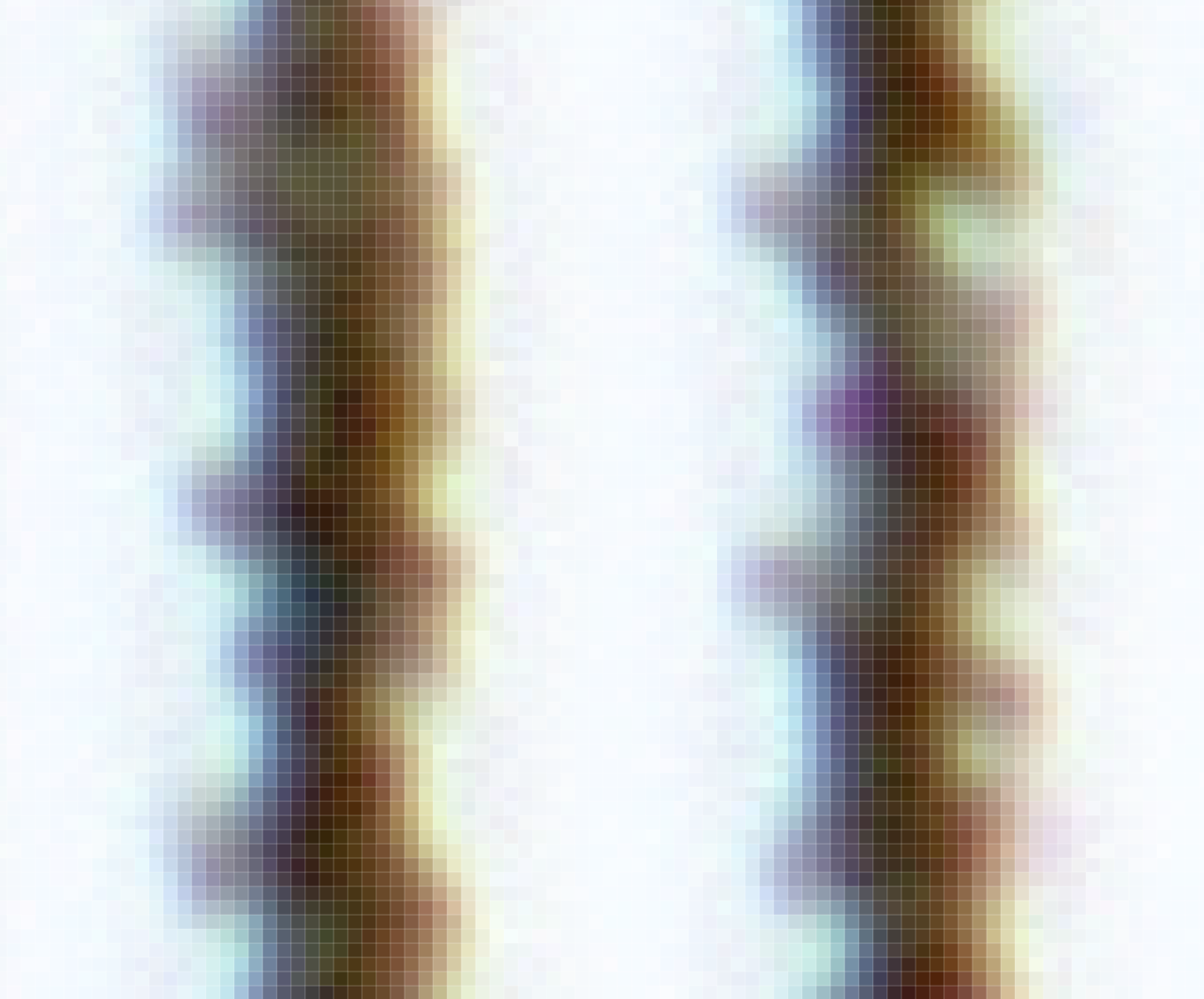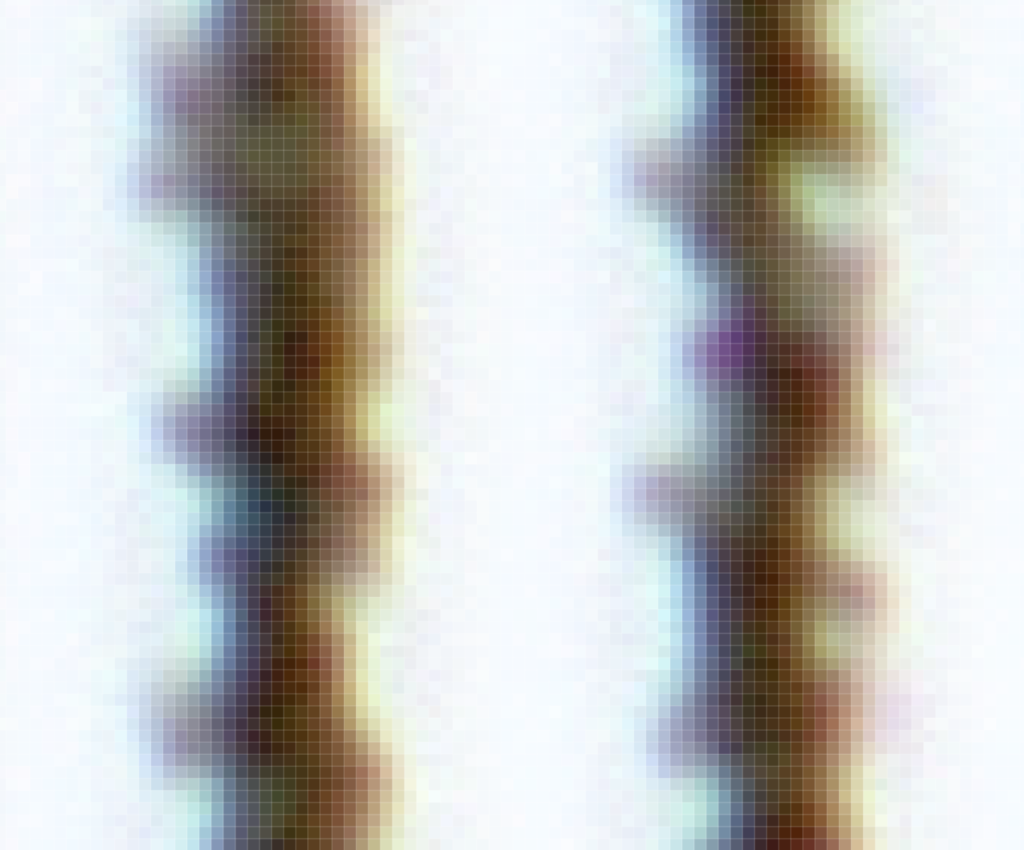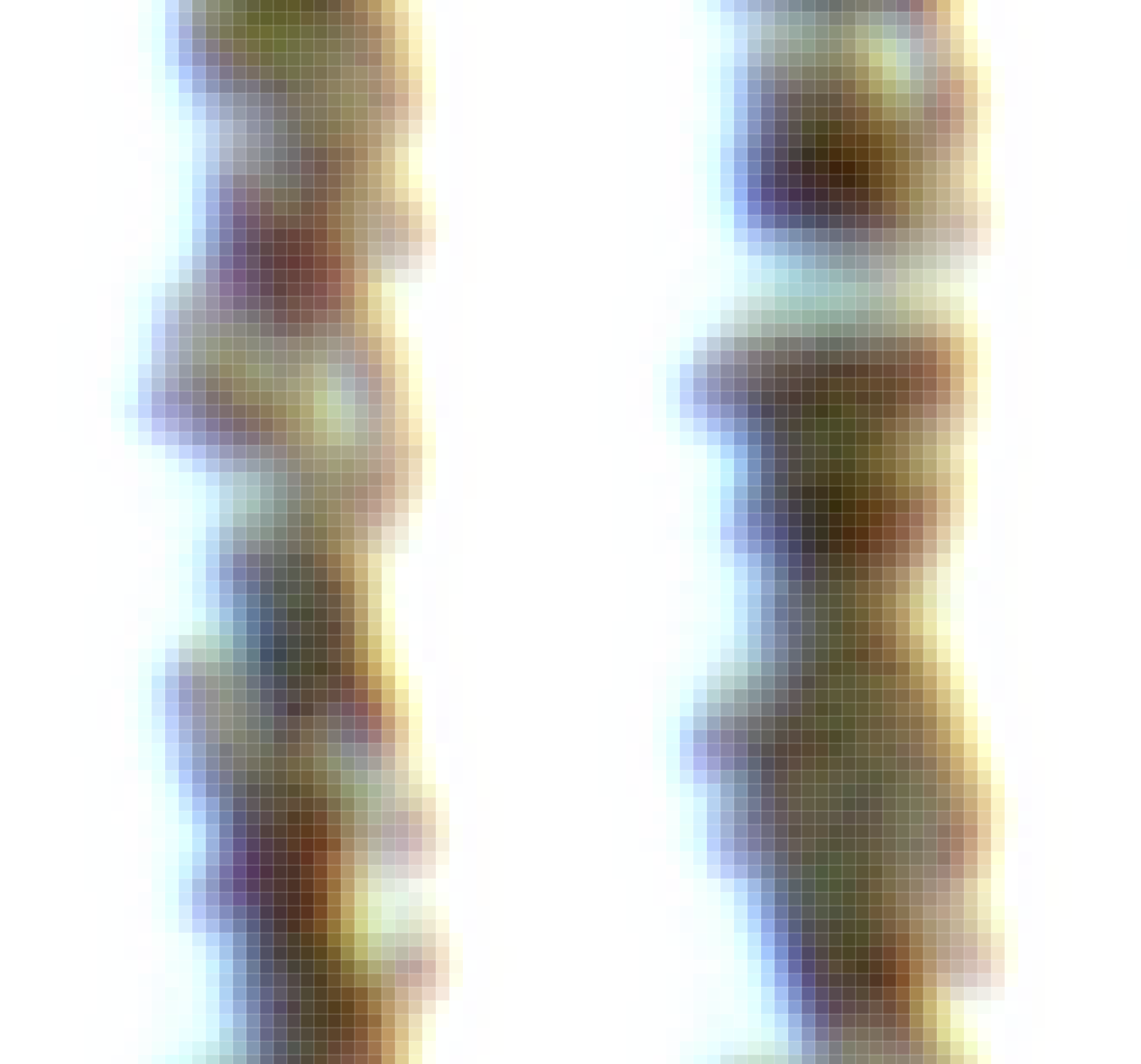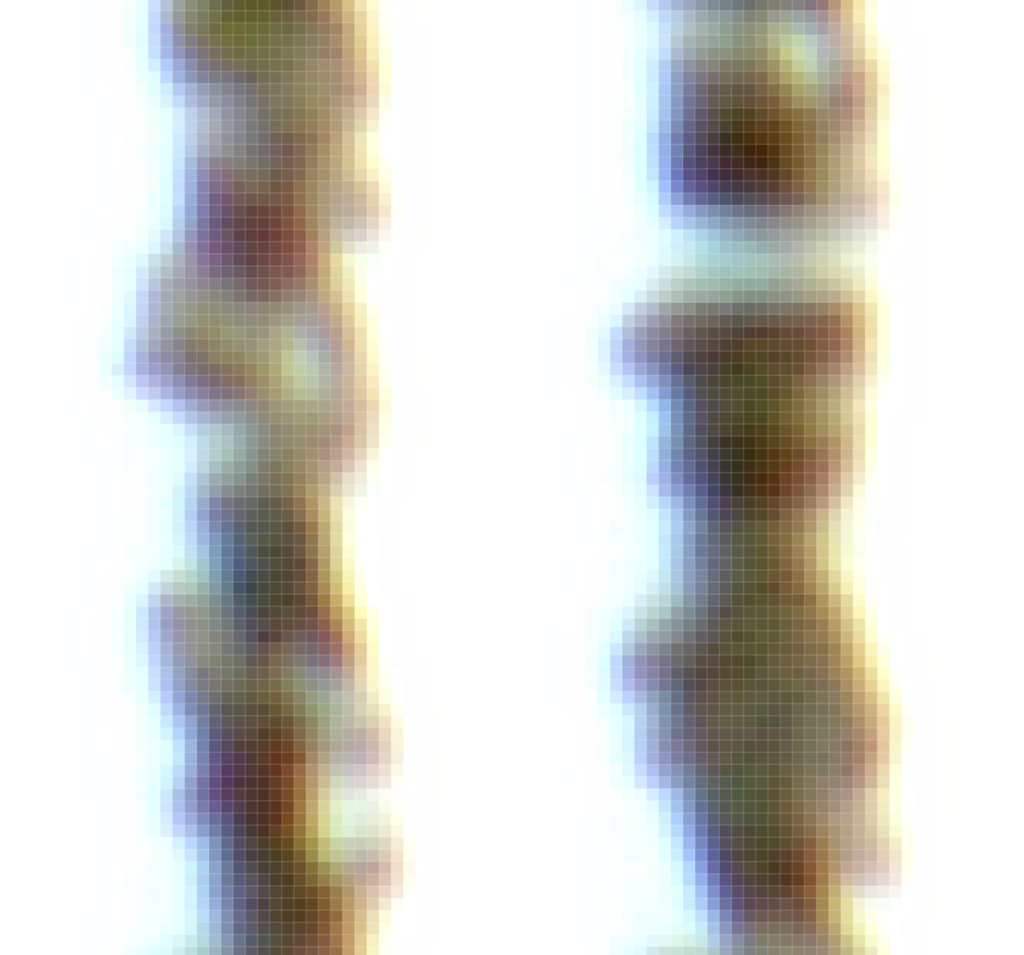 If anything, the bidirectional printing looks better, not worse.