The next few images should give you some idea of what life was like in the pits in 1968.
First off, there was a Race Queen, who was presumably chosen for other than her driving talents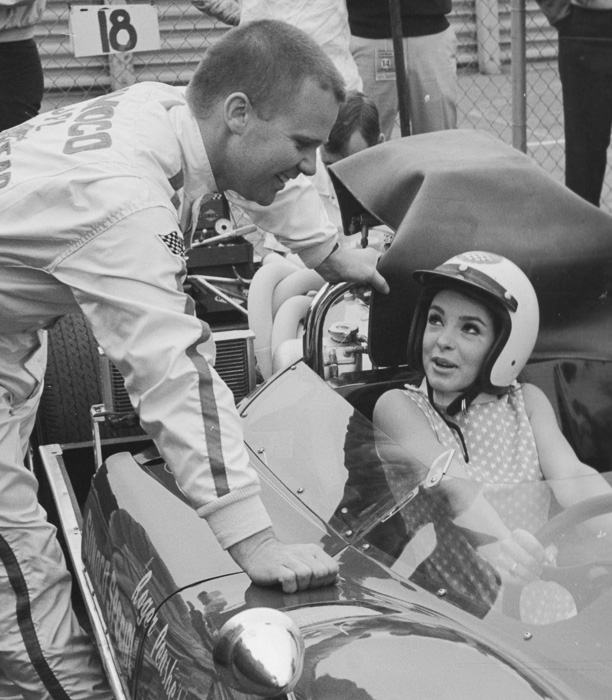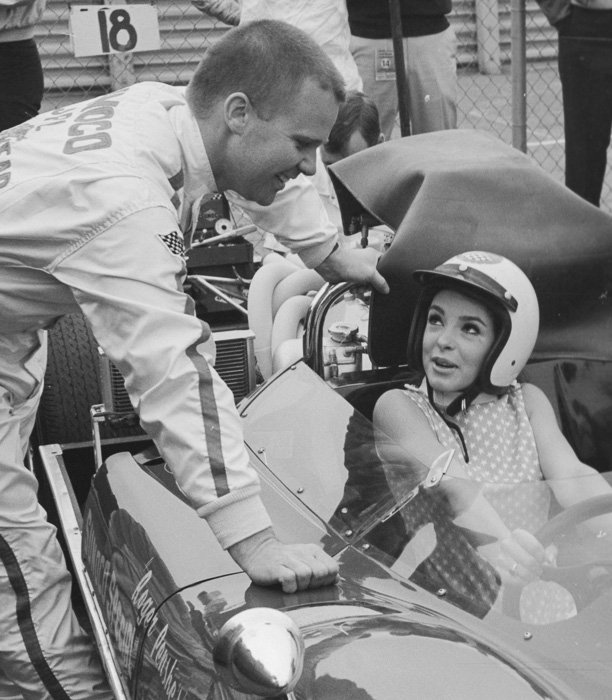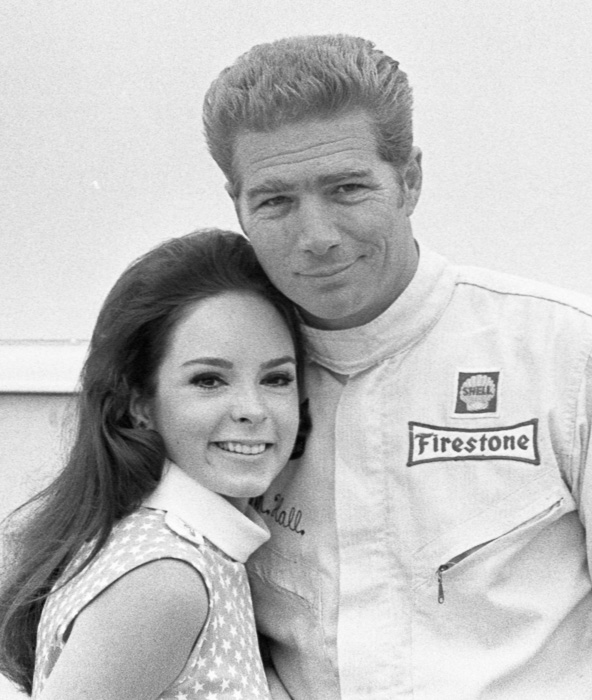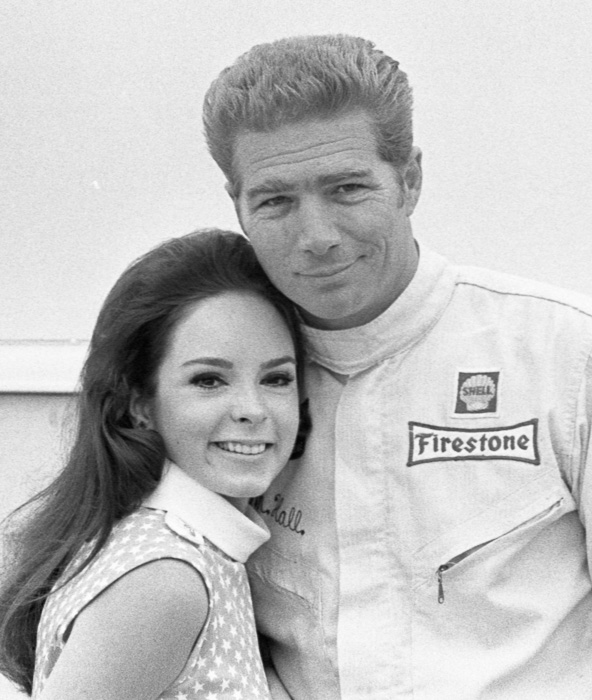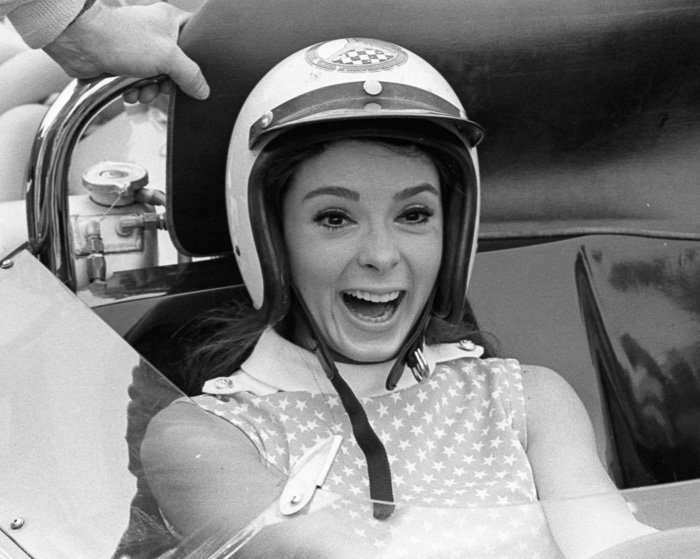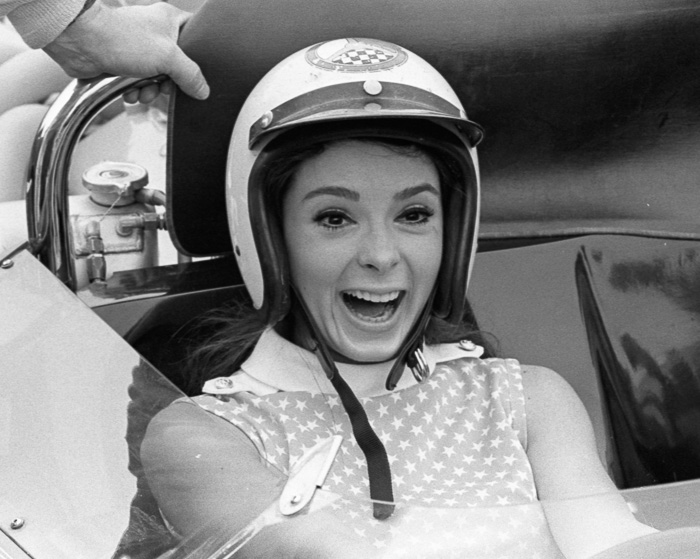 I don't know who this guy is, but he's got a look that's period-perfect: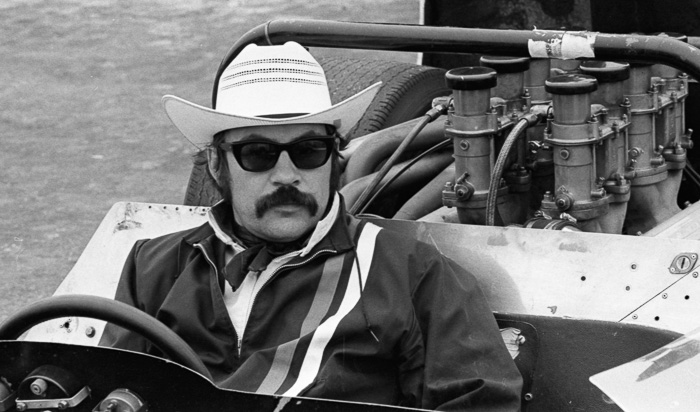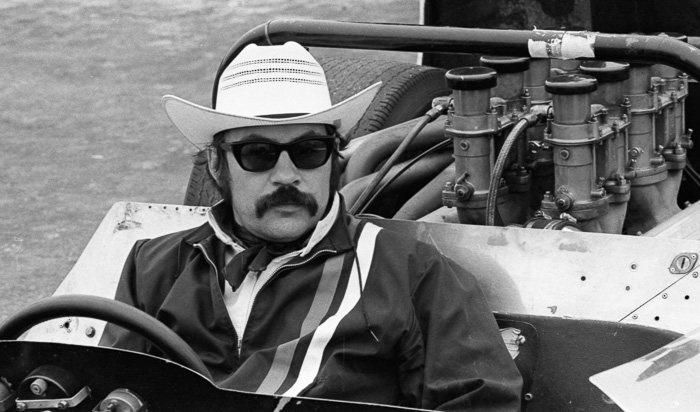 Here's a woman who, while overdressed for the pits, exudes a certain late-60s vibe: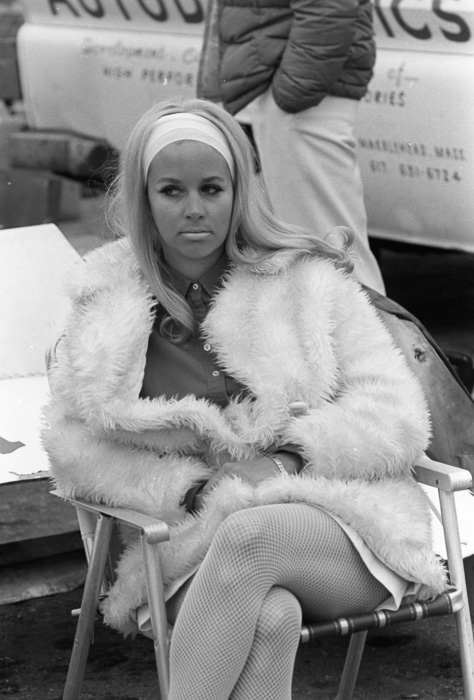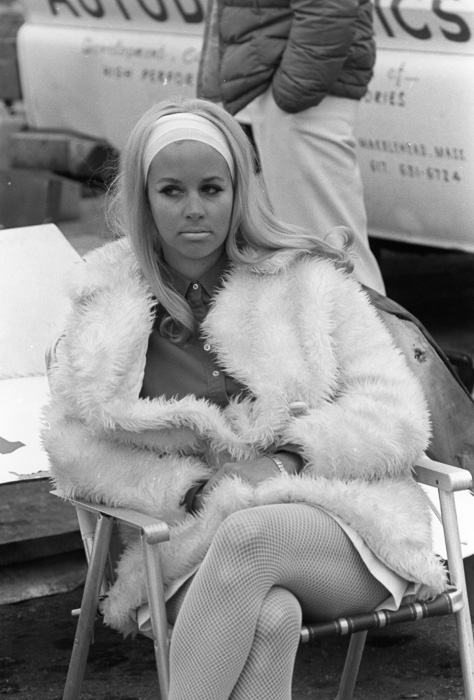 Even the racing pits could be pretty relaxed. Here's Moises's Solano's team leaning against the Armco near the Start/Finish line.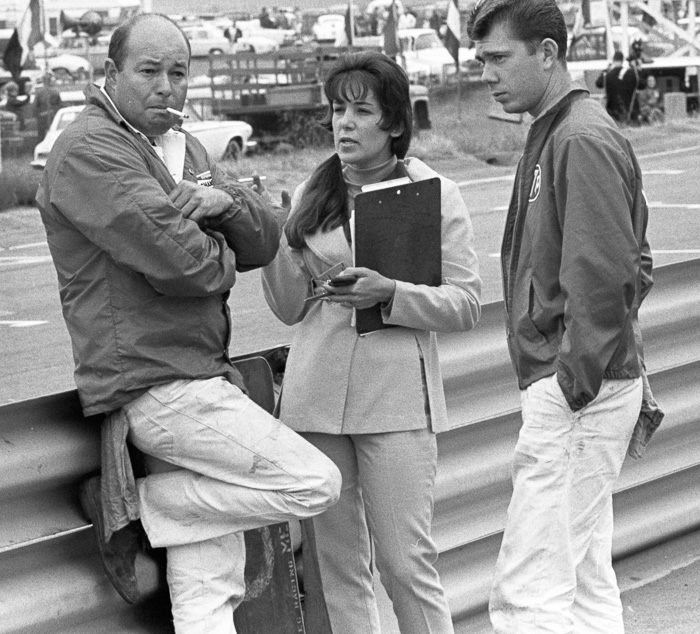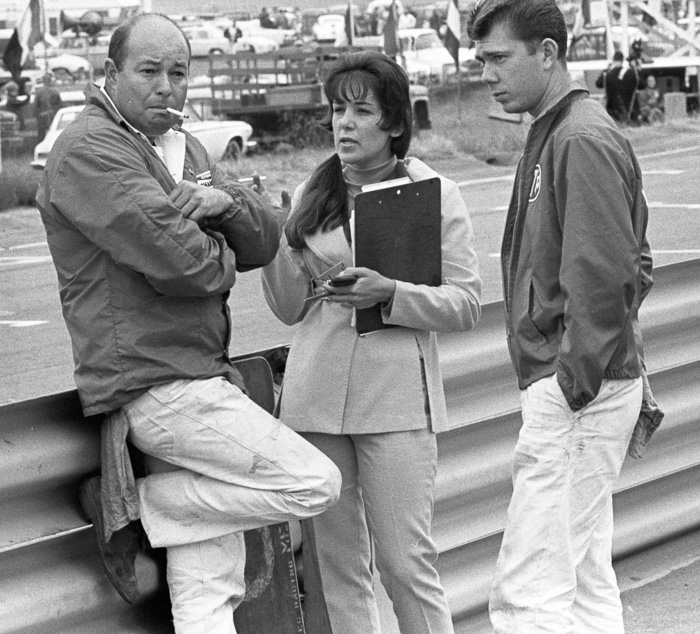 Jim Hall and his team contemplate something. It's not going great, from the looks on their faces: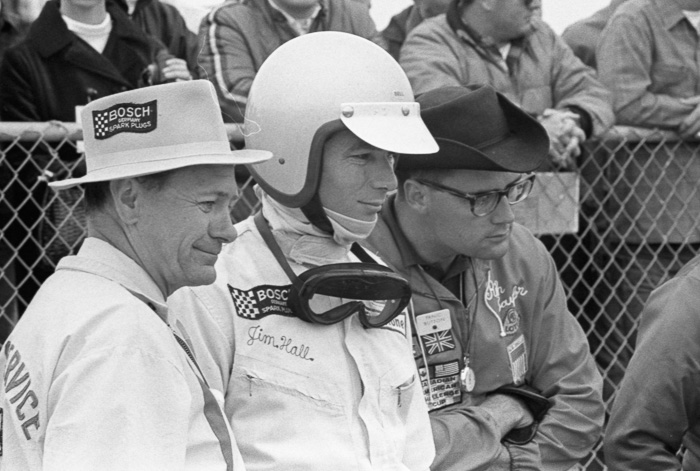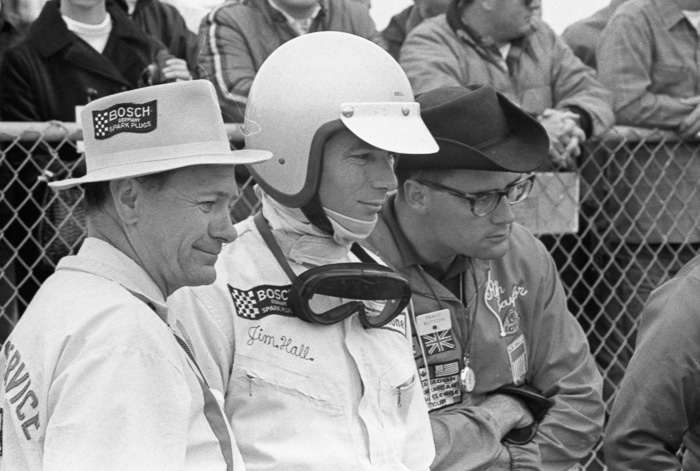 Moises Solana's crew chief puts the engine cover on the race car: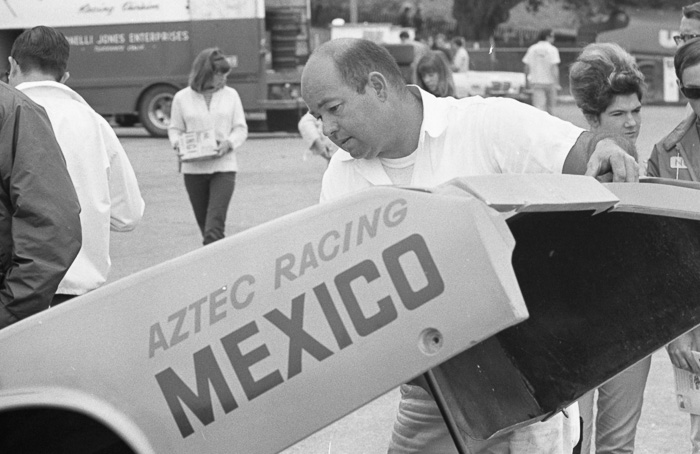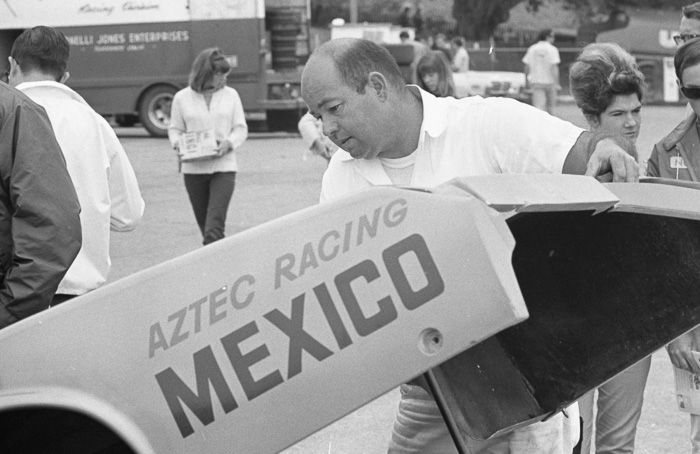 Gridlock in the working pits: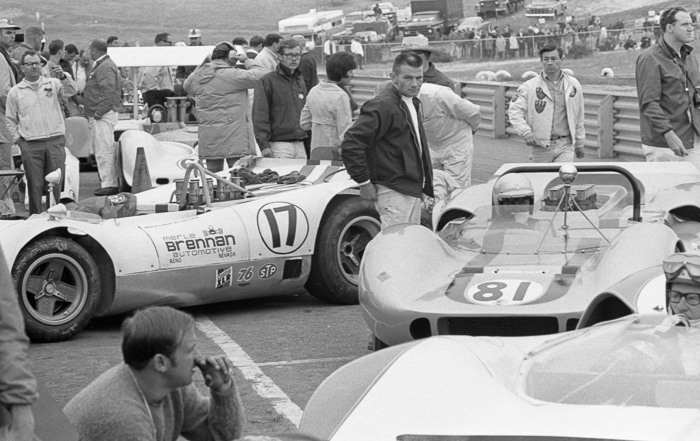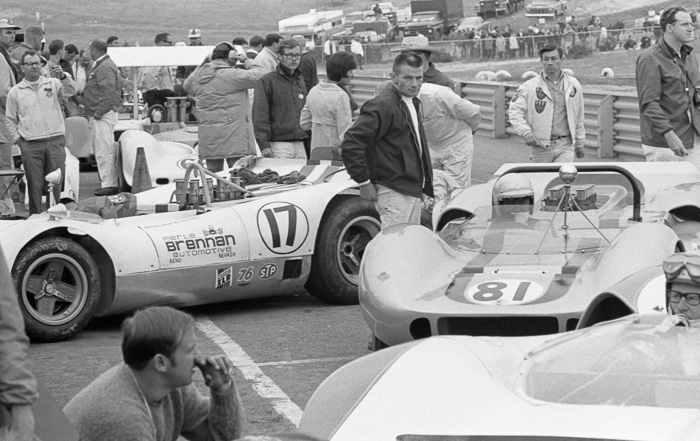 Mark Donohue gets a push to the racing pits: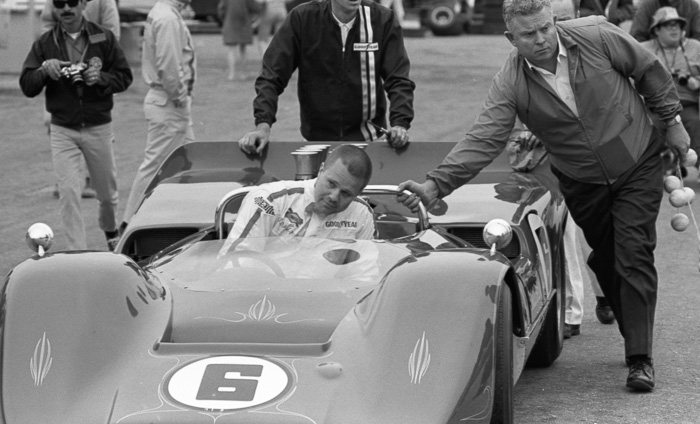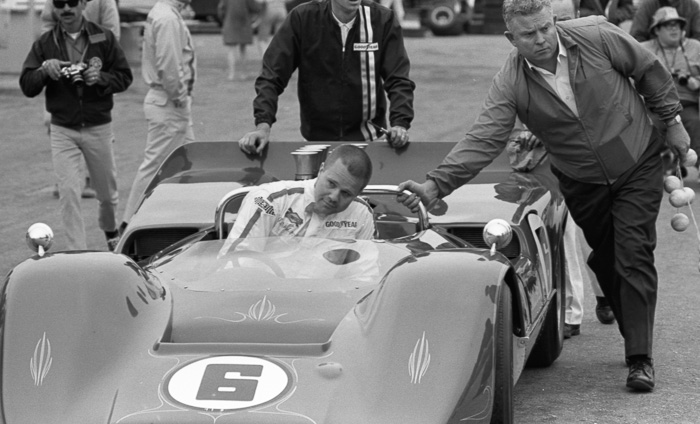 Mark Donohue waits for some engine tweaking: