A couple of days ago, I tested the MTF vs f-stop of the 28mm f/1.4 Nikkor-D mounted on a IR-modified Sony alpha 7. At the time, there was some discussion as to why the lens delivered the best IR-only results at f/2.8. Jack Hogan speculated that it might be something with the adapter. I checked and found that the lens uses internal floating elements, which could be flummoxed by a too-short adapter, which left me agreeing with Jack.
I couldn't just leave it there. I had to test my assumption.
Here's the protocol:
Nikon D3x, modified by LifePixel with the "Deep IR" filter
28mm f/1.4 Nikkor D
RRS L-plate
Landscape orientation
Arca Swiss C1 head
RRS TVC-44 legs.
Imatest SFRPlus target
 I focused the lens using live view at the taking aperture for one series and focused at f/1.4 for the other one.
Paul Buff Einstein strobe set to 10 watt-seconds, for the f/2.8 shots, 20 ws for the f/4 ones, 40 ws for the f/5.6 ones, following that progression until I got to f/16.
Mirror up mode, remote release
Images developed in Lightroom 5.7.1 with default settings, exported as TIFFs
measured on-axis MTF50 for horizontal edges.
The results: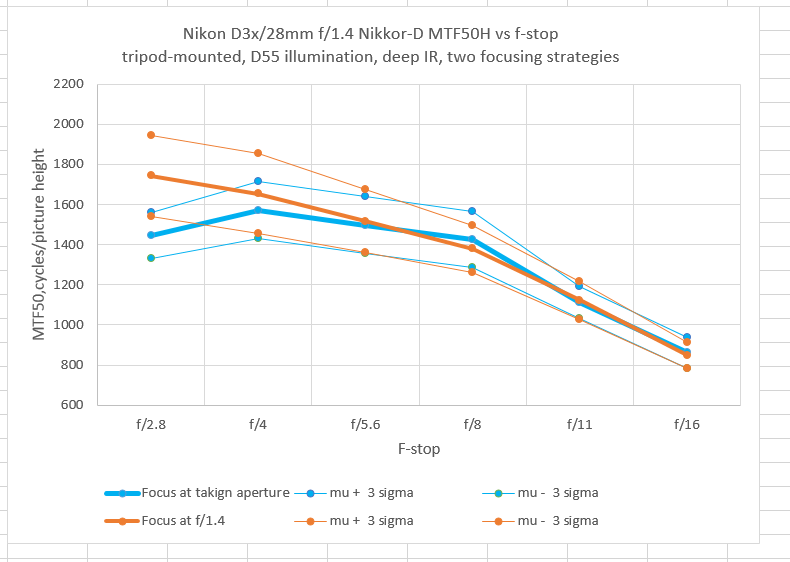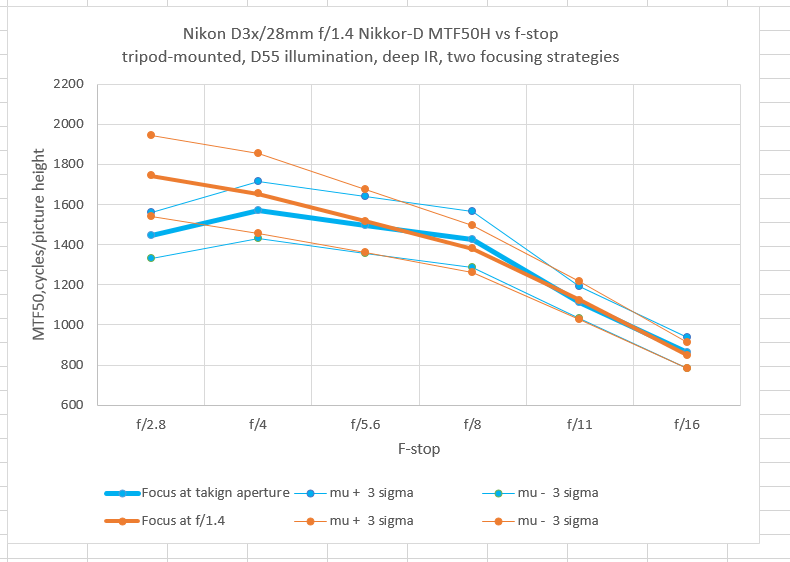 There doesn't seem to be any focus shift. Focusing wide open works as well at small apertures, and better at the widest ones.
F/2.8 still offers the best performance
I don't think we can blame the adapter for the earlier data.
If I put a 830 nm lowpass filter on the lens and put it on the a7, we can get something to campare against the D3x results: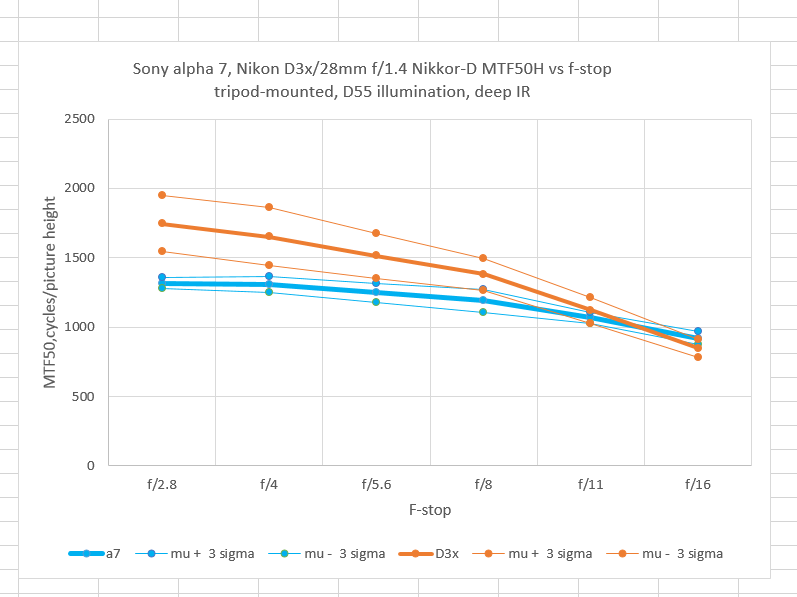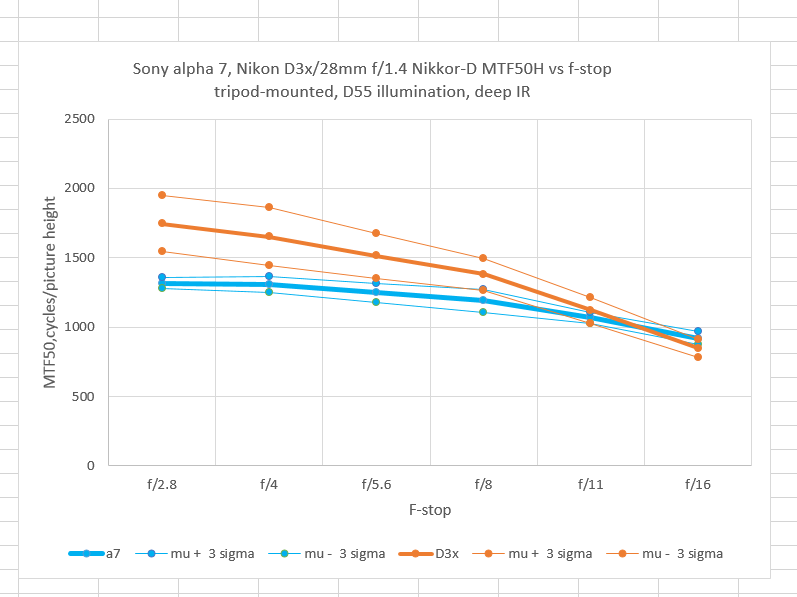 The D3x has higher resolution. That's because its AA filter is weaker.
Here's the D3x: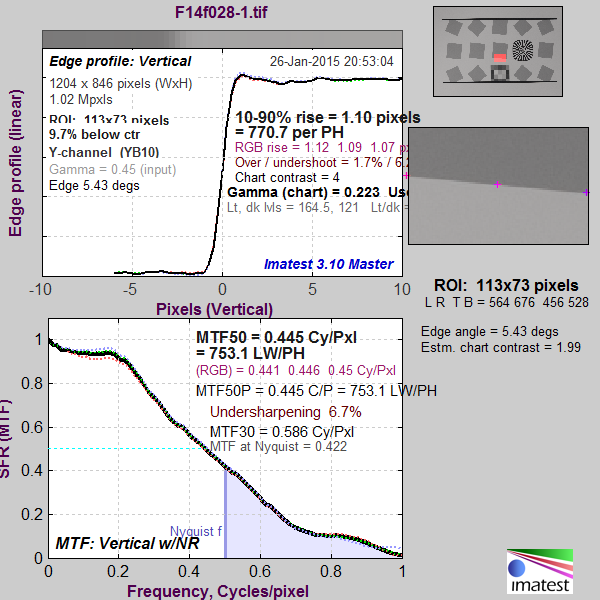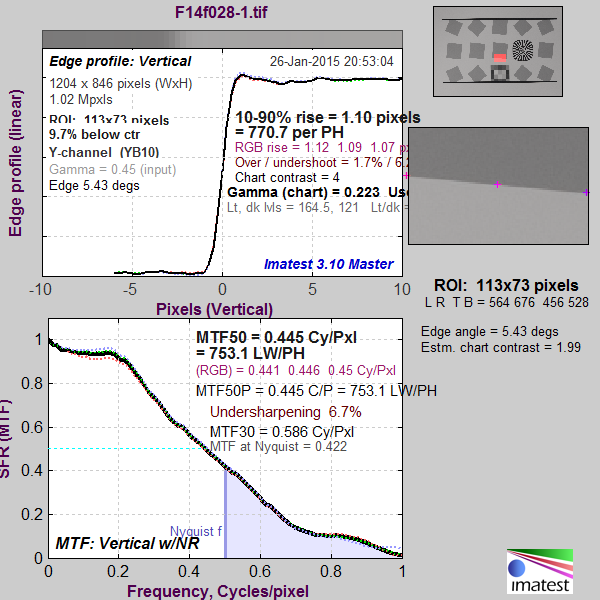 And here's the a7: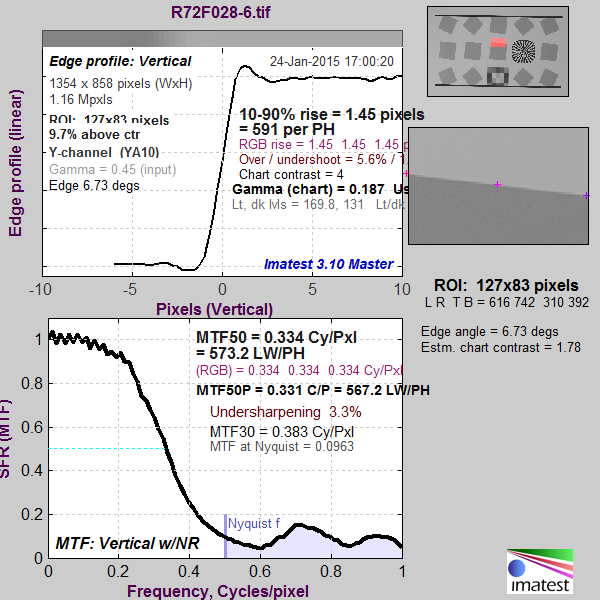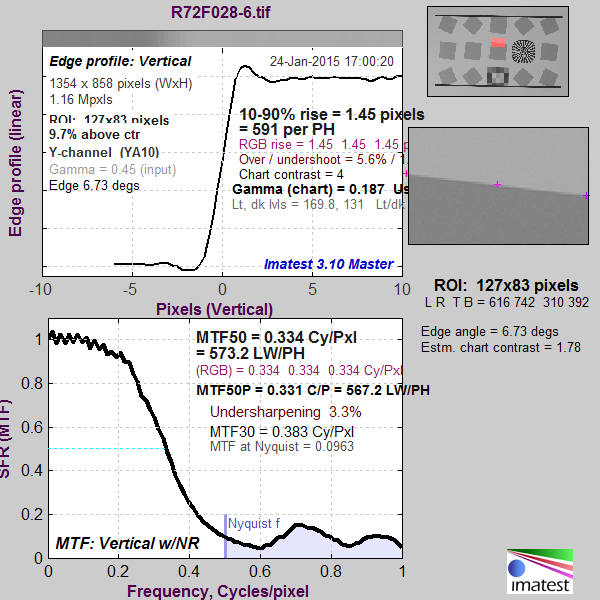 Note the zero in the a7 image at 0,6 cy/px. That's what AA filters typically do.