Not an order for a lot of prints, just one for a few big ones.
I love it when people want big prints. Maybe it's because it doesn't happen that often. Maybe it's because I rarely make big prints for myself, having long since filled up the available wall space in my house and being forced into rotating them into view. So I was immensely pleased when someone wanted not one, but three, big prints.
I print up to 17×22 inch media on an Epson 4900, but I can't make prints wider than 17 inches on it. On Tuesday, I installed the drivers for my Epson 9800 on my new workstation. The installation installed a bunch of ICC profiles. I installed a few more of my own. While all this took place, Lightroom was running; that may sound inconsequential, but it turns out to be key to what ensued. I fired up the 9800 and ran a nozzle check. I didn't expect much, since I hadn't used the printer since January, and thus I wasn't surprised to see dropouts in the cyan and yellow channels. I was surprised to see all the other channels working.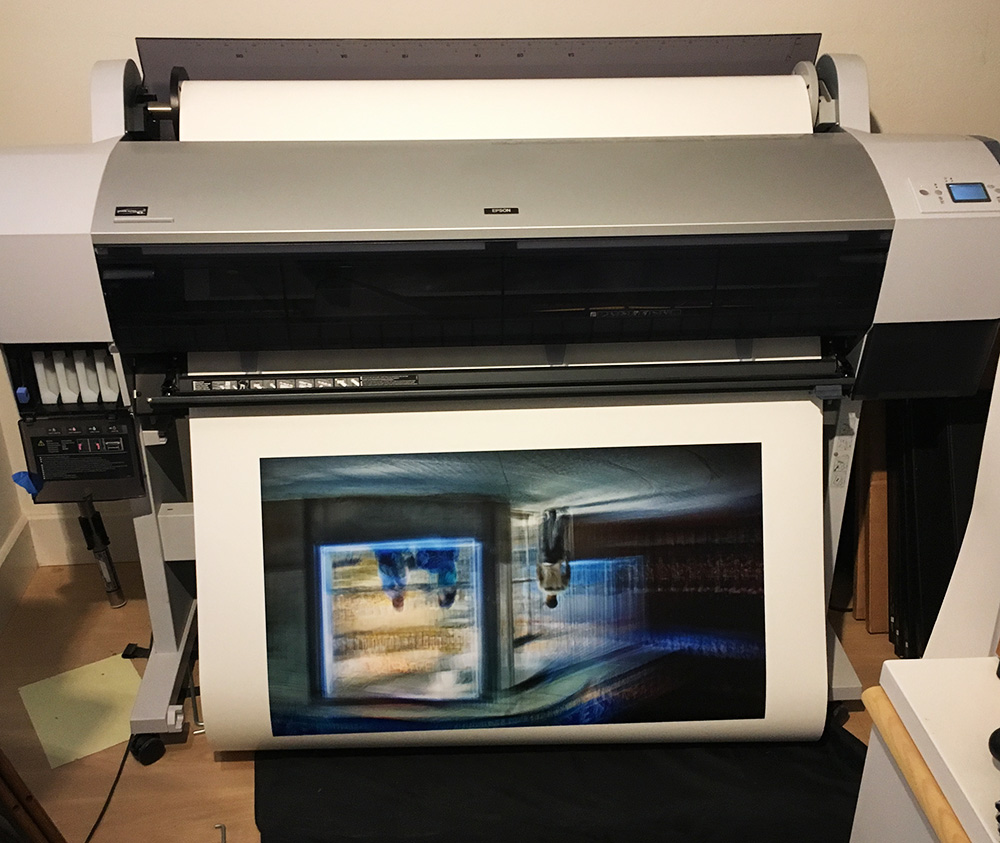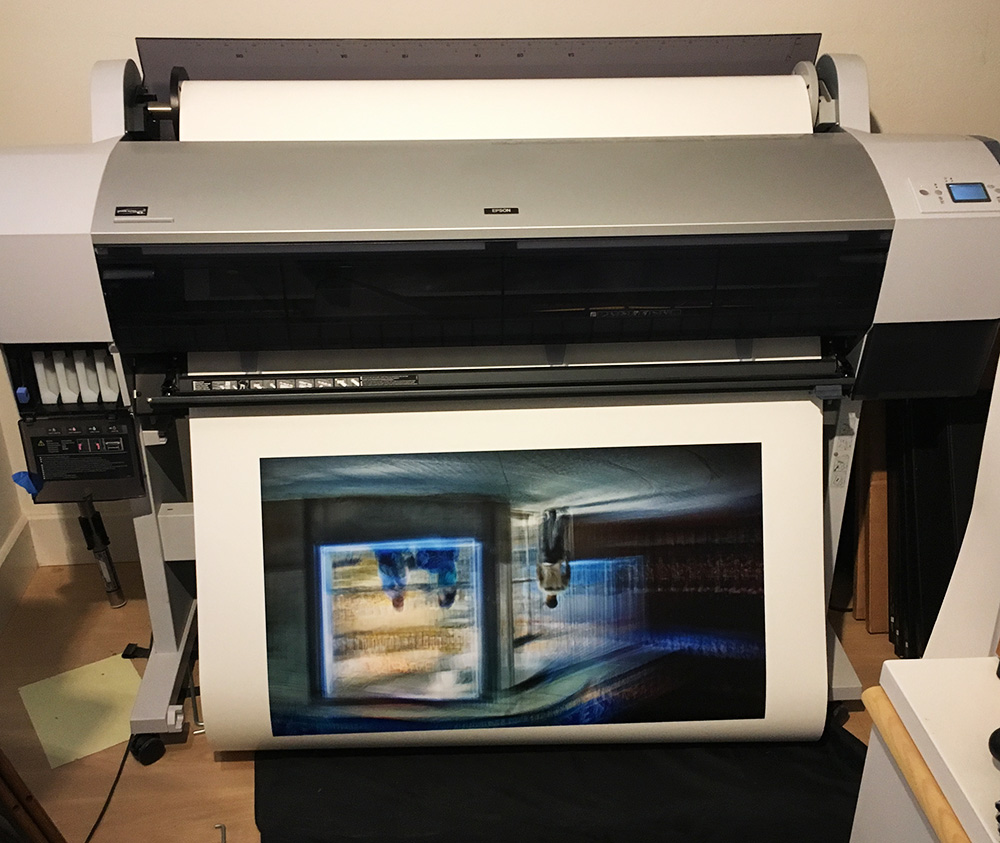 I tried a regular head cleaning pass. That fixed the cyan channel, but now the yellow channel was entirely MIA. I did a deep clean, flipping the levers every five minutes or so for 20 minutes or so as the printer directed. That fixed it. This printer is remarkable in its resistance to clogging. I know it's way past its state-of-the-art days, and that if it breaks, it'll be hard to get spares, but it's perfect for the infrequent use it gets in my hands. A friend of mine recently sold his 7800, which uses the same ink cartridges, and gave be a bunch of carts that he didn't need, so I've got plenty of ink, except for black. He used matte paper, and I mostly use glossy paper, so I've got a bunch of matte black carts, and just ordered a couple of photo black ones. Anyway, the printer looked like it was fully awake after its long hibernation, so I started to print from Lightroom.
And that's when the trouble started.
I could see the ICC profiles in Lr. I could pick them. But the prints were crappy (for you non-photographers, that's a technical term). And when I went back to the profile section of the Lr print menu after a print, it often reset itself to "managed by printer".
I'm too embarrassed to tell you how much ink and paper I wasted before I closed and restarted Lightroom, which fixed everything.
There are two morals to this story:
The Epson 9800 runs like a hound
Restart Lightroom (and probably Photoshop, although I haven't tested it) after you install new ICC profiles.