For the last two or three months, when I haven't been working on a comprehensive upgrade of my voice/data network, I've been developing a new photographic series. The photography is a lot more fun. The series – no surprise to those of you who've been following my work – is based on motion. It's different from recent previous efforts in two ways.
I'm not moving; my subject is.
Although I combine several exposures into a completed composite image, there is no blending – every pixel in the final image is a pixel from one of the original images.
Like all my recent work, this project evolved out of previous ones, in this case the Stacatto series and the Timescapes one.
In the first iteration, I made repeated exposures of NYC subway trains from a fixed camera position, and reconstructed entire cars through selecting pixels in rectangular groups. I'm excited about the result. It's fun to work with commonplace subject matter and be able to produce a fresh result. But I've got a problem. I can't figure out how to present the work as it should be.
The reason is the aspect ratio of the finished images. They are long and skinny, so much so that the details – and these pictures are greatly about the details – can't be appreciated on the web, or even in normal-sized prints. I can imagine three ways of dealing with this.
I could crop them to fragments.
I could print them at the scale that I think is appropriate, say 15 inches by eight feet. That means searching long and hard for places to display such large prints.
I could post them on the web and allow them to be accessed with a pan-and-zoom tool similar to those used for gigapixel panos.
I have a distaste for number one, but I'm going to try it. I'll also pursue number two, but it think appropriate venues are thin on the ground. I'll think about number three, and hope I can come up with more alternatives.
Here's an example:


Here is the same image cropped to one car:


and here's a detail: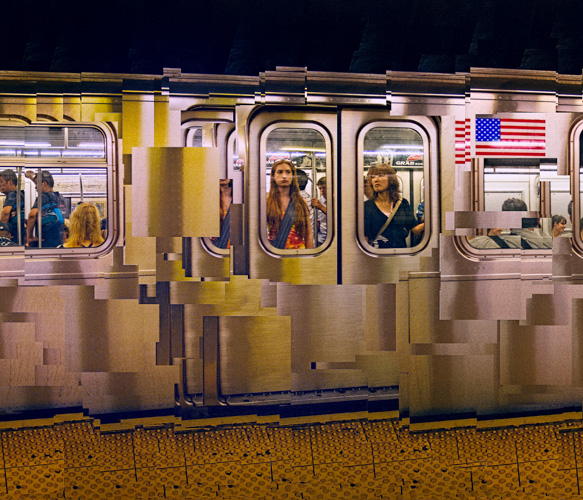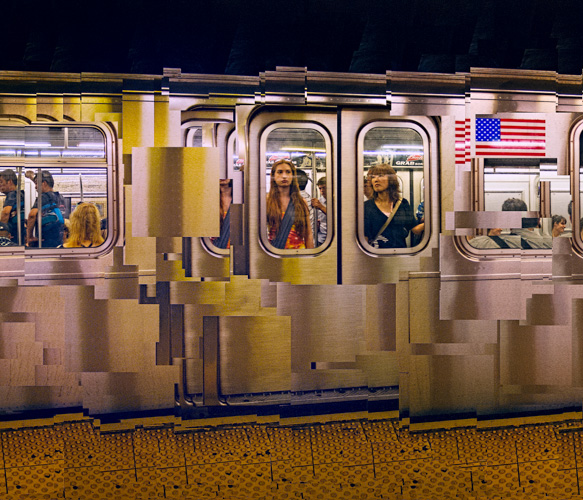 Here's another image, cropped to a little more than one car:


I'll keep working on the images, and working on the presentation. The second issue may be the more difficult one.