This is a continuation of an annotated list of cameras that I have used, for capturing images, but which I have abandoned for shinier toys tools. The previous post talked about film cameras, and this one is devoted to digital ones. I got started in digital editing and output at the beginning of the 1990s. At first, I did most of my captures on film, and converted to digital form using Kodak PhotoCD services or scanners. I'll include the significant film scanners here.
1991 Kodak DCS. In a sense, my first digital camera. I didn't actually own this camera, but got to use it when I was a color scientist for IBM. It was a modified Nikon F3, with a Kodak sensor and a big growth on the bottom. There was no non-volatile storage in the camera itself, but a 50MB spinning disk drive attached by a cable to a box that you wore dangling from your shoulder like the battery pack for a '50s and '60s era speedlight. It had a 1.3MP Bayer-array sensor.
1991 Optronics ColorGetter Drum Scanner. Owned by IBM, my employer at the time, but used exclusively by me. You could call this a desktop scanner, if you had a very large, very sturdy desk. It came with a dedicated PC that was preloaded with a control program. Like most drum scanners of the era, it used photomultiplier tubes (PMTs) as detectors. It was capable of very high-resolution scans, but the mounting of negatives and 'chromes to the drum with oil and tape was a huge PITA.
1999 Imacon FlexTight Precision II. This film scanner bends the negs and 'chromes into an arc to insure a perpendicular straight line, then scans that line along the arc. It's kind of like a glassless drum scanner with a line sensor rather than a point sensor. It uses diffuse illumination rather than the drum scanner's collimated light source, making it much easier to scan silver negatives. I used it to scan all the negs for This Green Growing Land, which is the last film-based major series I did before converting completely to digital capture in 2004. This scanner was unfortunately orphaned by Imacon when they decided not to update their software for Mac OSX.
2001 Nikon D1x. I found the D1 underwhelming (especially so when I compared it to the fantastic F5), and, though tempted, I sat out what promised to be the first of many turns of the pro-grade Nikon digital wheel. The D1x got me to fork over my plastic, but I never did much with the camera other than family shots.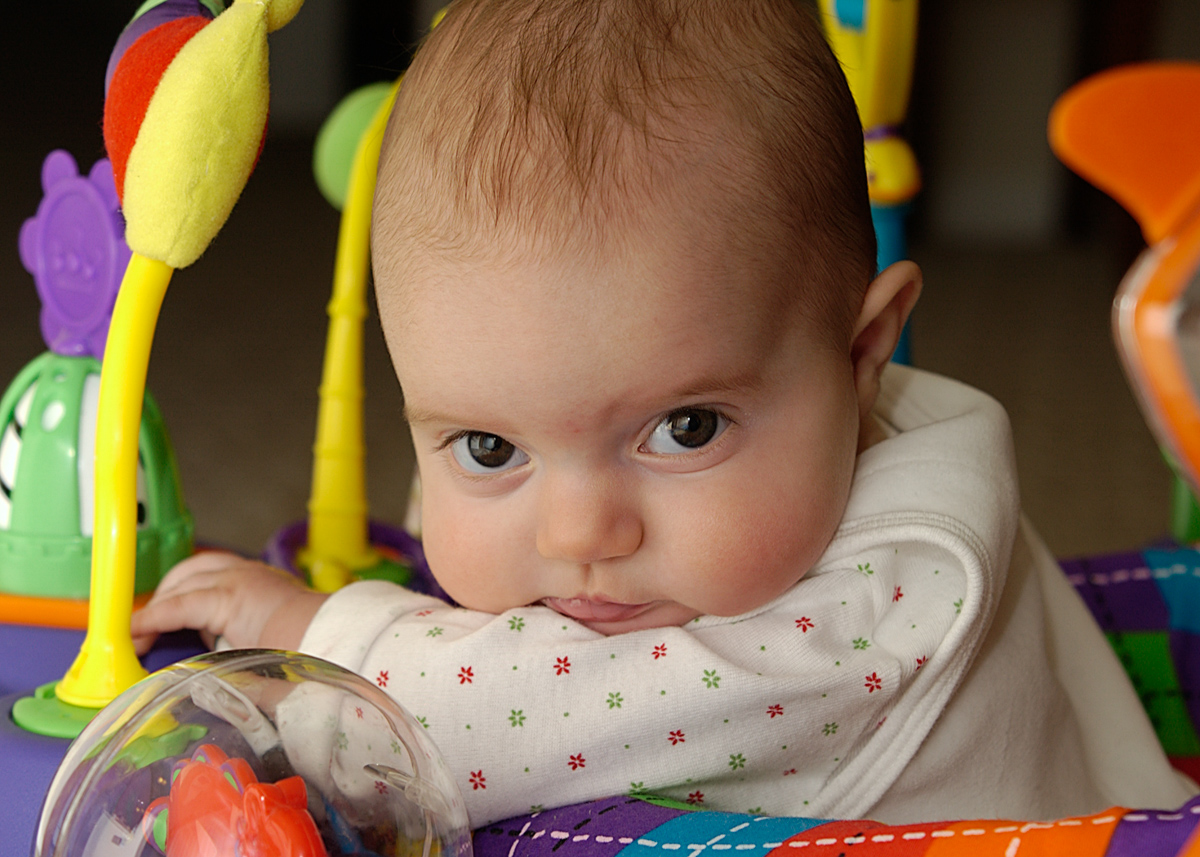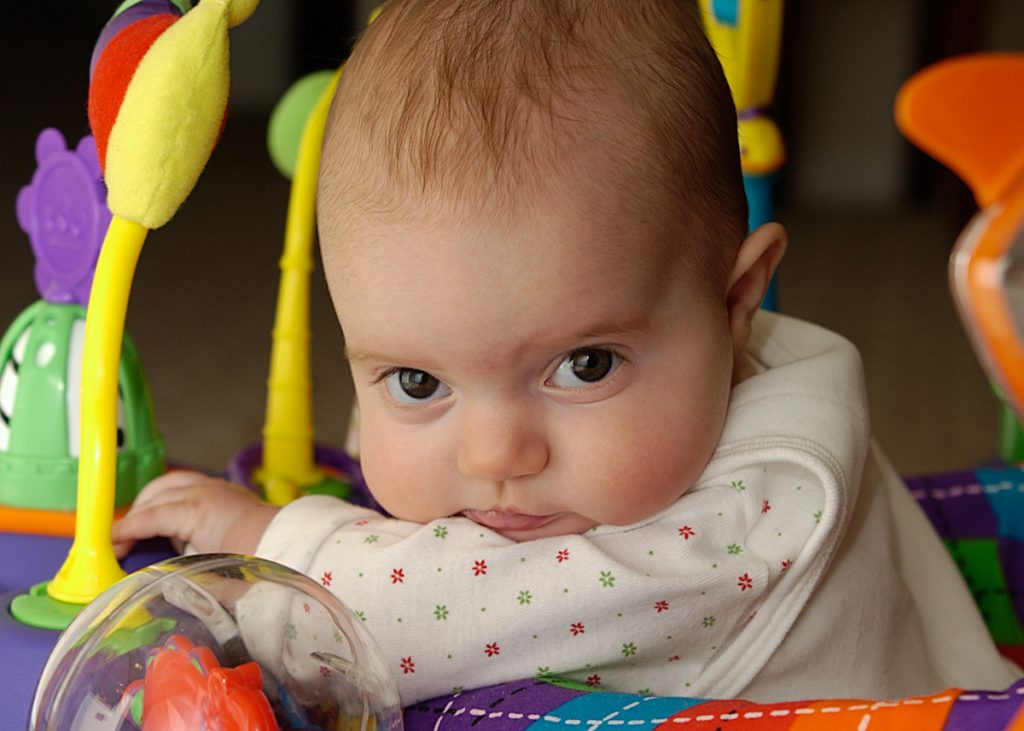 2002 Hasselblad H1D/Kodak DCS Pro Back. 16MP. Square, which I liked. Used mostly for landscapes.
2002 Nikon D100. Bought for, and used underwater in, a Subal housing for the last two excursions of my diving career. I never really cottoned to this camera, although it sure was nice to be able to make more than 36 exposures on one dive.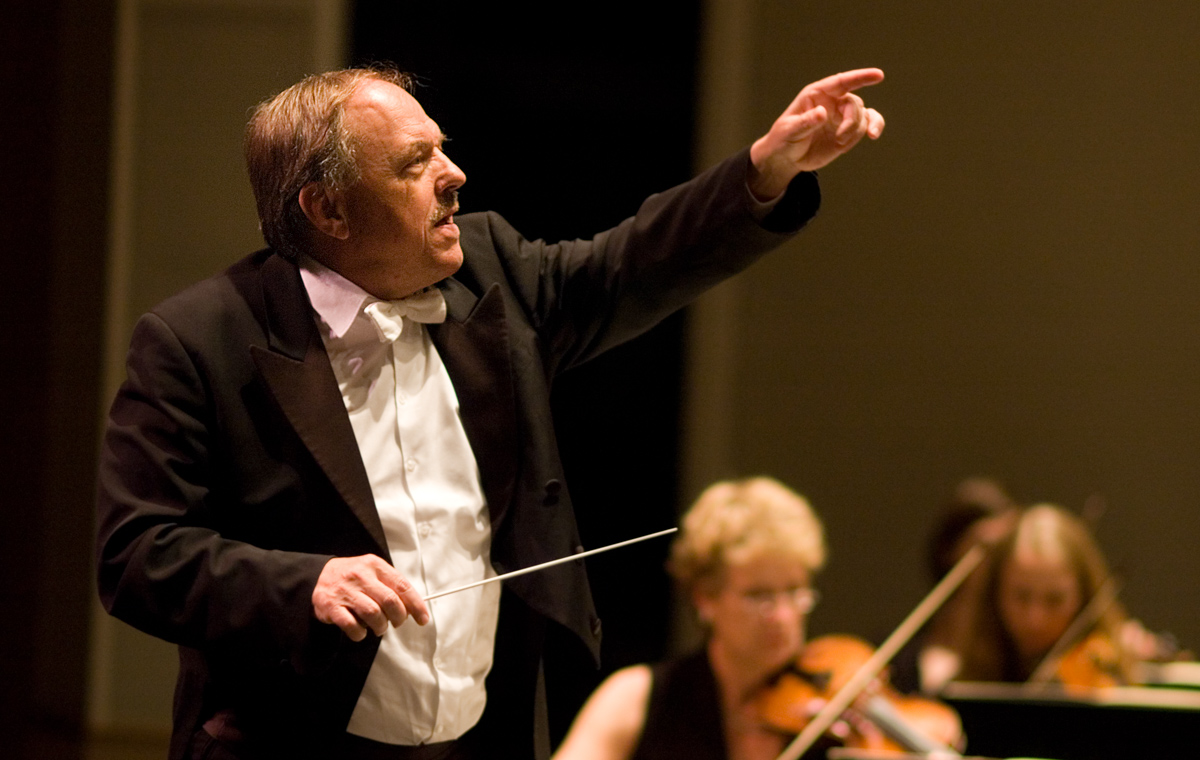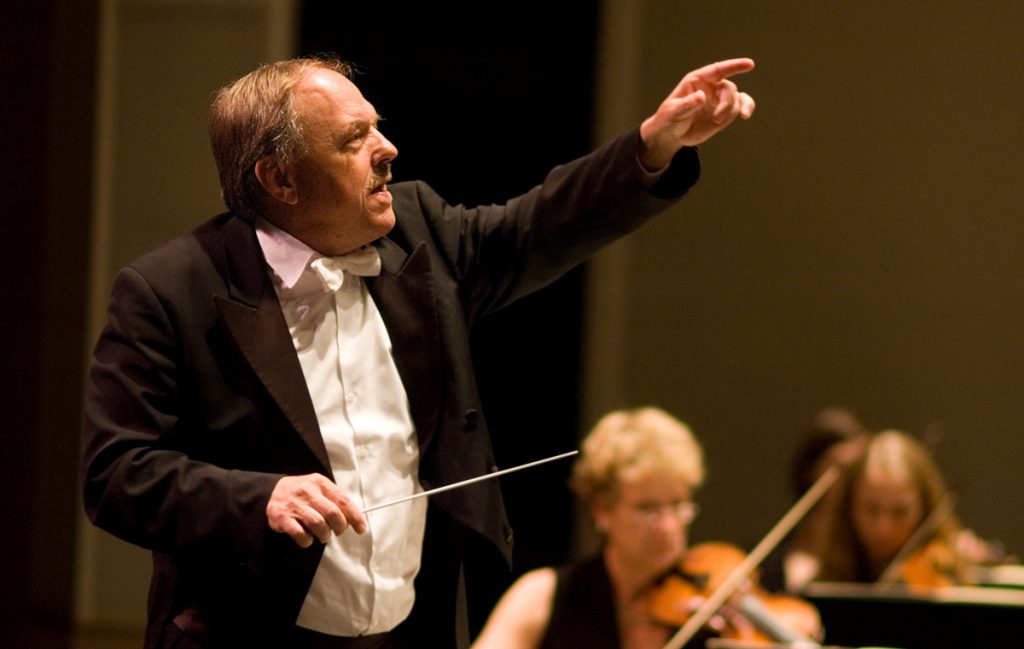 2002 Kodak DCS Pro 14n. My first CMOS digital camera. Another Kodak-modified Nikon – but, sadly, the Great Yellow Father didn't start with one of Nikon's flagship pro series – the 14n had a 14 MP sensor, which was huge for the era, and the thing that made me excited about the camera. But I never like it. It had no anti-aliasing filter. This was a serious omission, and, with a pixel pitch greater than the detail Nikon lenses could deliver, proved to be a recipe for moiré, false color, and lots of time spent retouching. After a few months, I sold it to a pro who used it for weddings and liked it a lot. I don't know how he dealt with the moiré; it gives me shivers to imagine what that camera would do with a wedding veil.
2003 Nikon D2H. I got this camera because I wanted to convert from film to digital for the farmworkers images, and I needed a higher frame rate than the D1x. I used the D2H for the very end of the This Green Growing Land Series in Yuma, Arizona, and the start of Nighthawks. I also did some aerial work with it.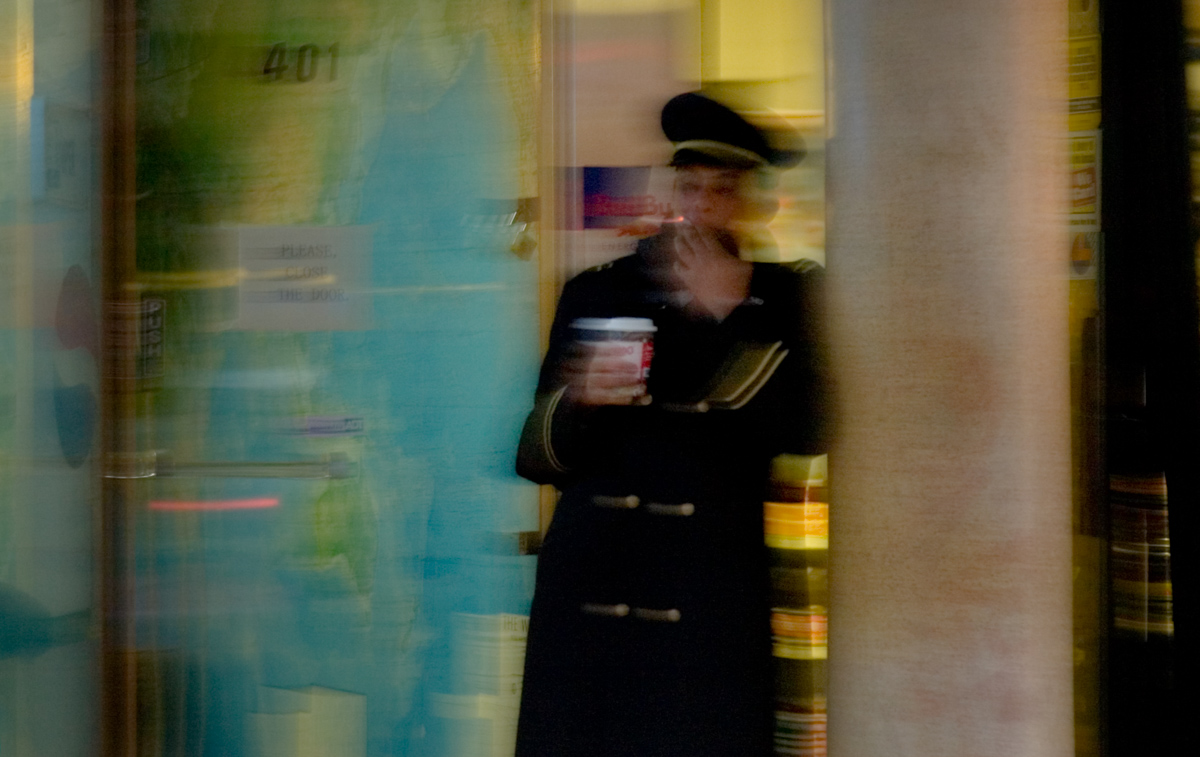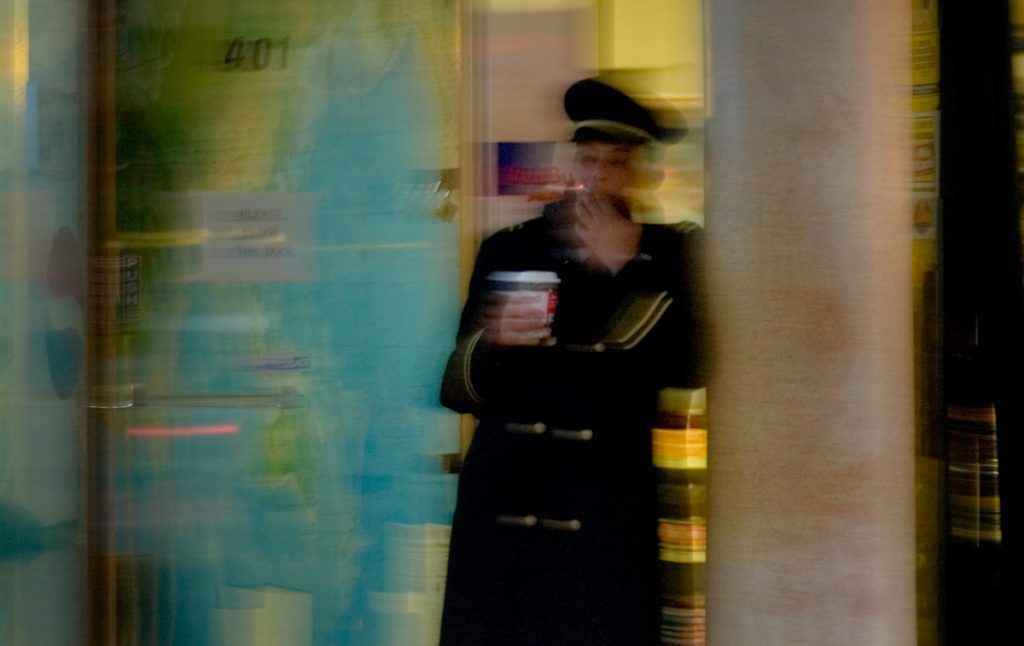 2005 Nikon D2x. Used for landscapes, mainly. Later converted to IR.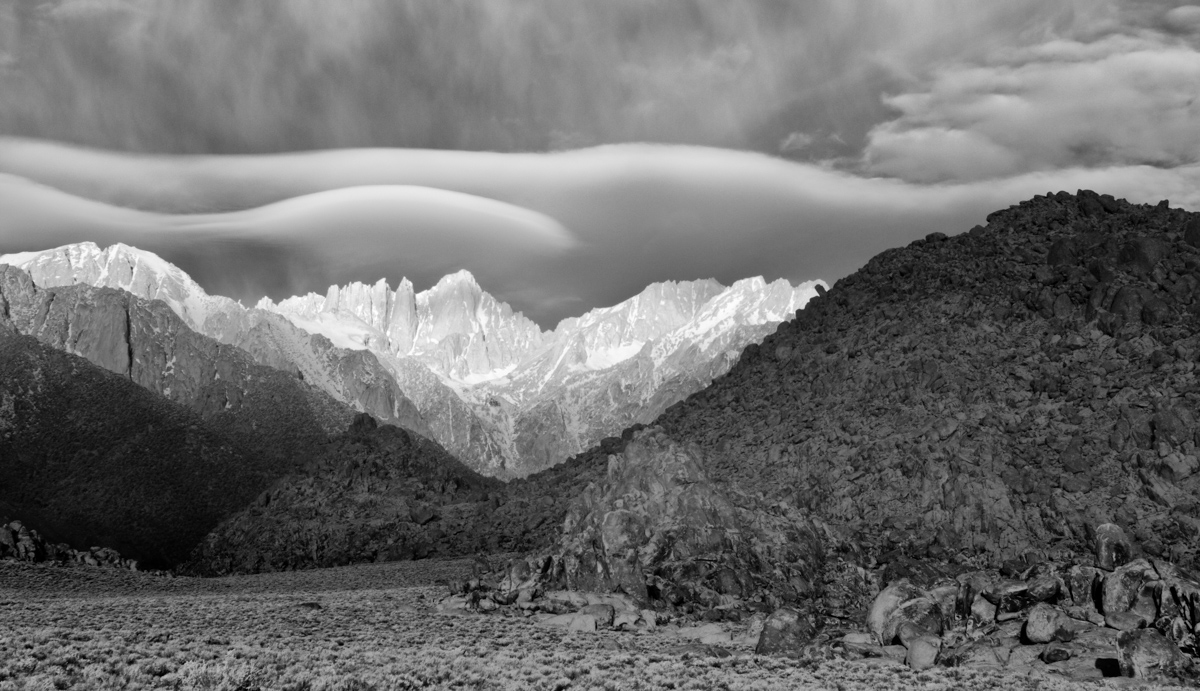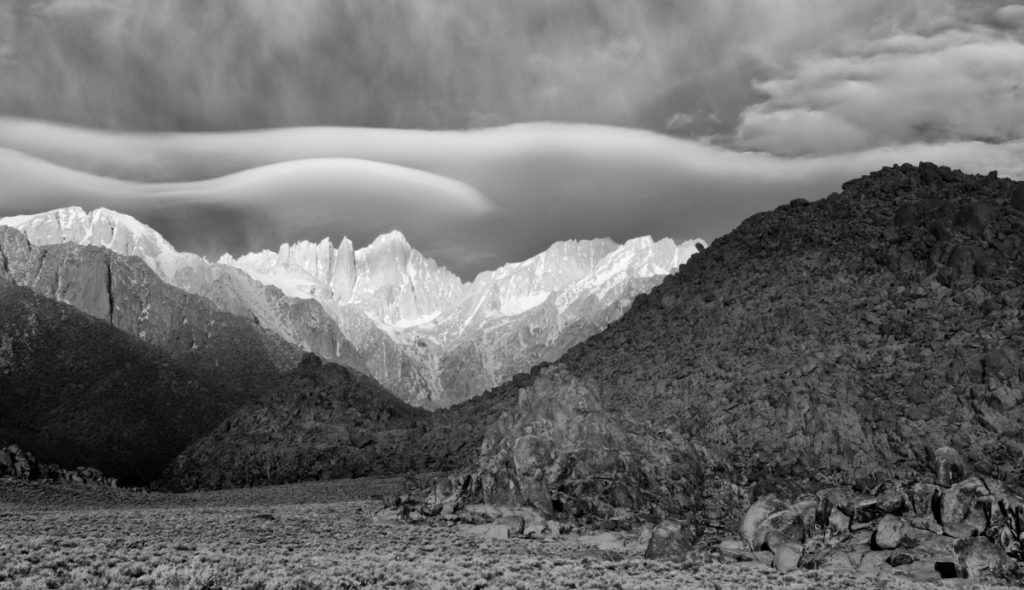 2005 Nikon D2Hs. I wanted another body for the Nighthawks series; to be able to use two different focal lengths and for when the buffer filled up on one camera. The IQ improvements were a welcome bonus.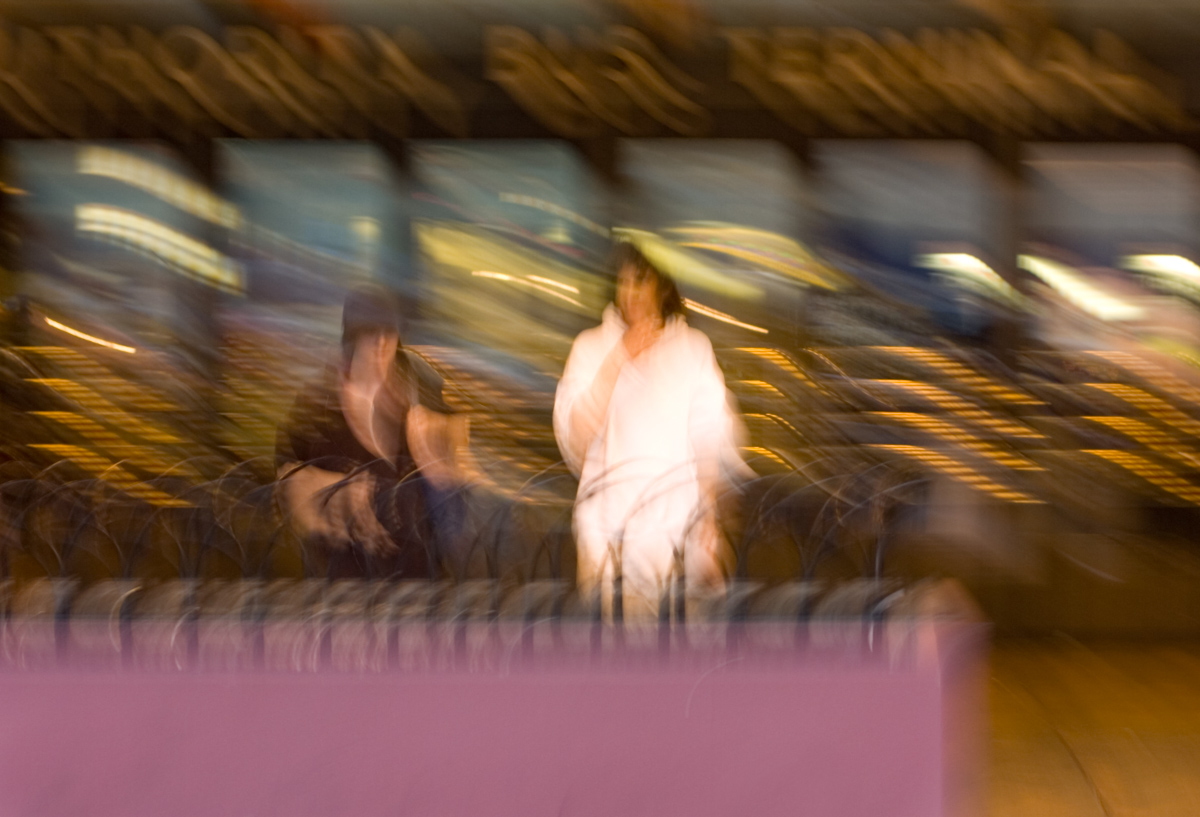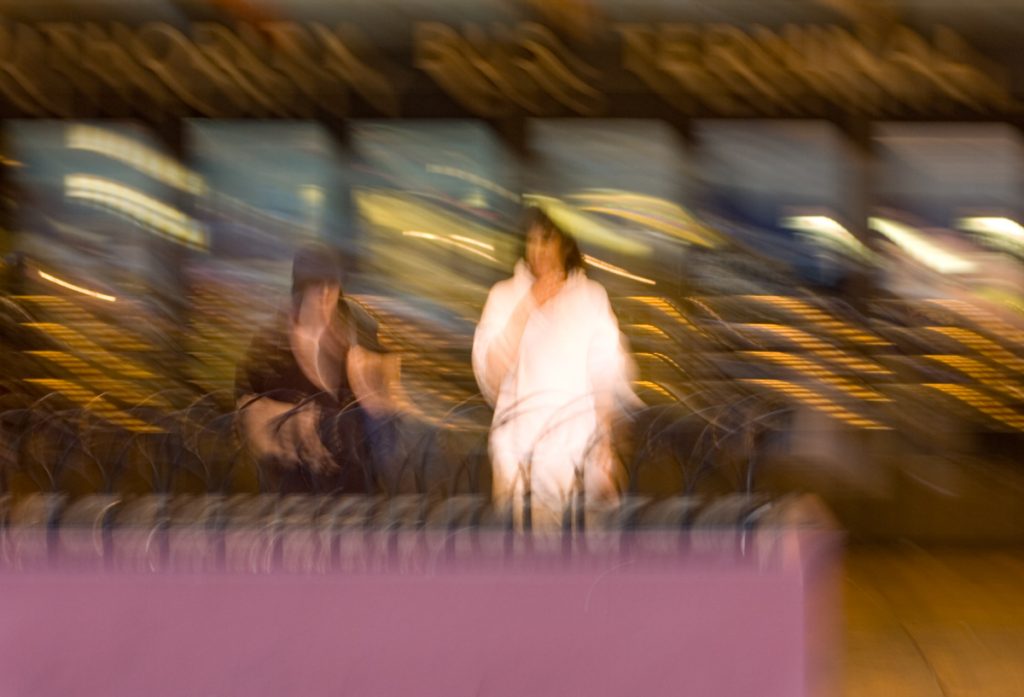 2005 Hasselblad H2D-22. I'd been using the H1 with the Kodak 16MP back, and the 22 MP back was an upgrade in both resolution and integration with the camera body.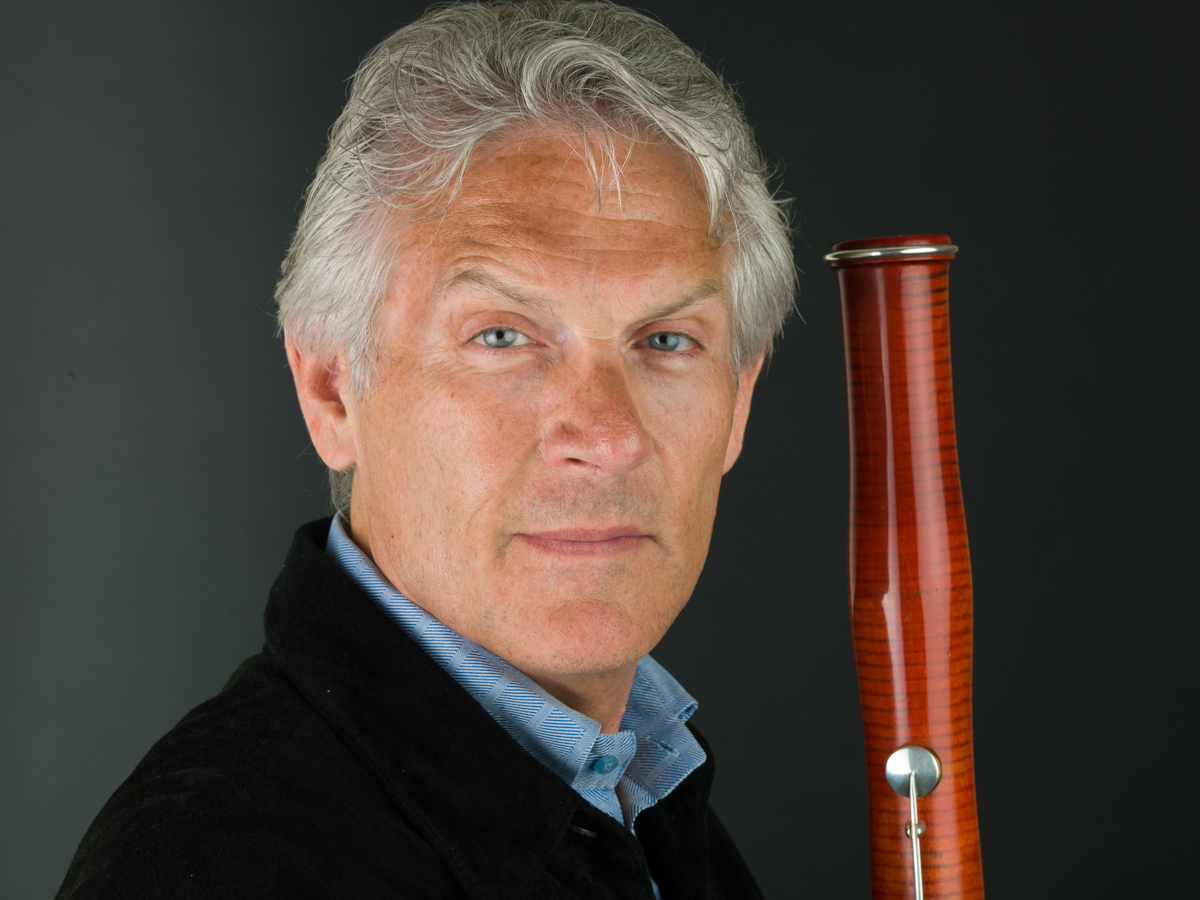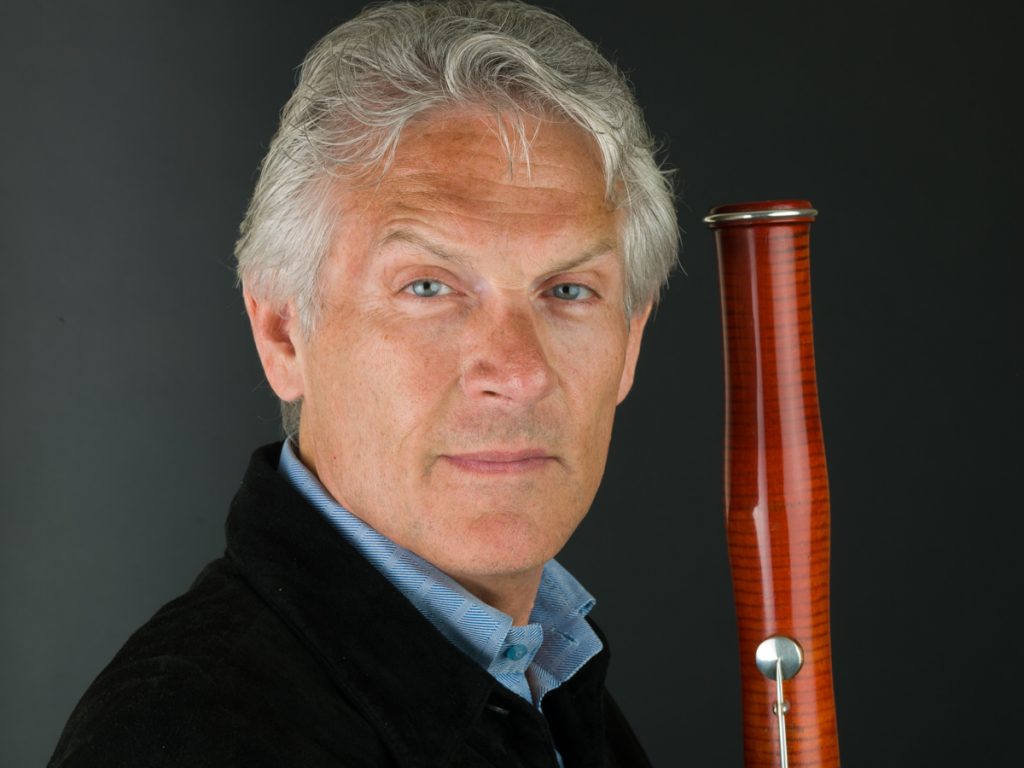 2006 Fuji S3 Pro UVIR. This camera was intended for forensic purposes, and featured a sensor spectral response from middle-wavelength IR through part of the UV. I tried to use it for UV photography, with unimpressive results. Then I put an 720 nm low-pass filter on it and used it for IR work. In the field it was a ease-of-use nightmare, since you needed to take the filter off to focus. With great relief, I stopped using it when a had a D3 converted for IR use.
2006 Leica M8. I had loved using my Nikon S2, and I wanted the rangefinder experience with a digital body. Back when the M3 was the hot street setup, I couldn't afford Leica gear. Many years later, I could. I had a very large store credit at Camera West leftover from selling a bunch of old gear, and got the body, a 50 'cron, 24 Elmarit, and, after an enforced wait, the WATE (Sorry about that). The 'cron proved impossible to focus accurately wide open. The 24 just wasn't a very good lens. The WATE was fine, but with the Frankenfinder, made the shooting package too big and bulky. Then there was the IR sensitivity. I was glad to be rid of this camera.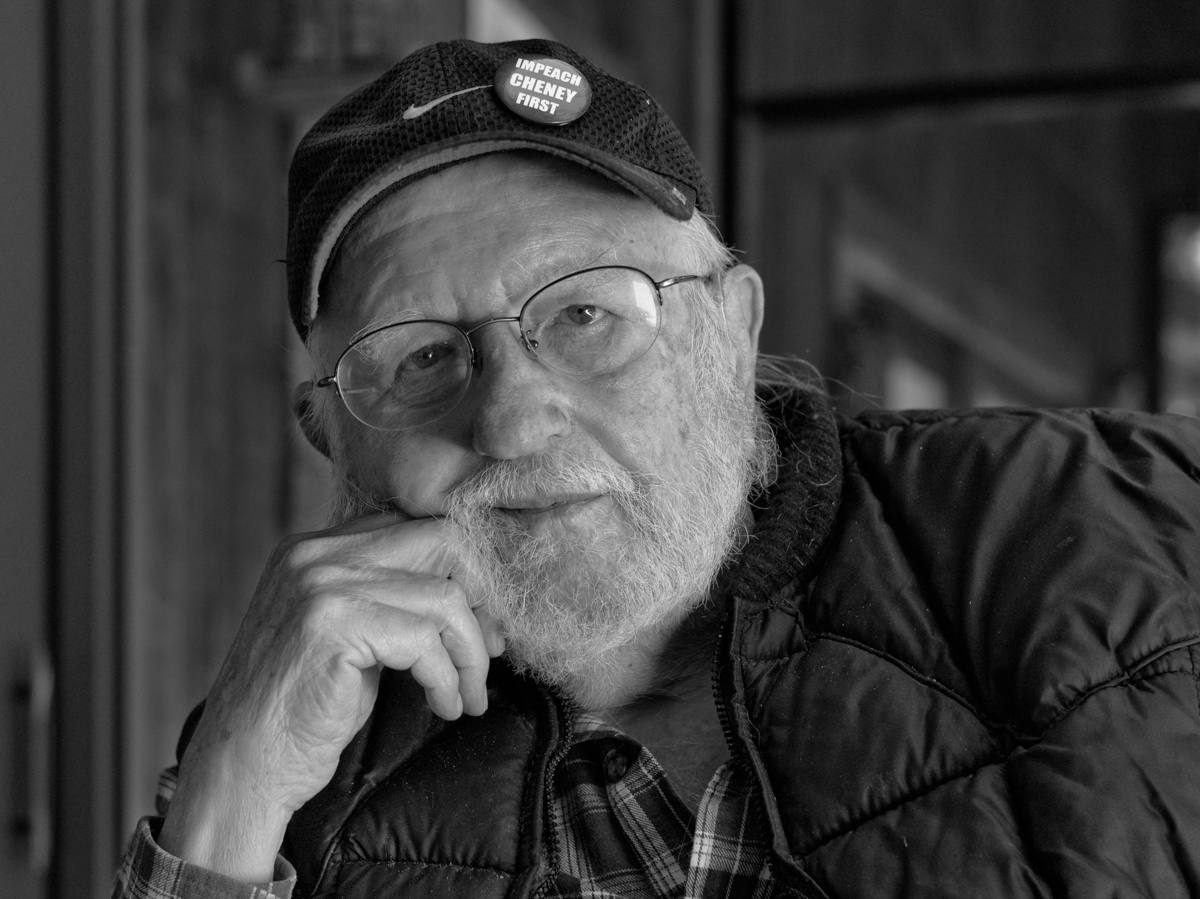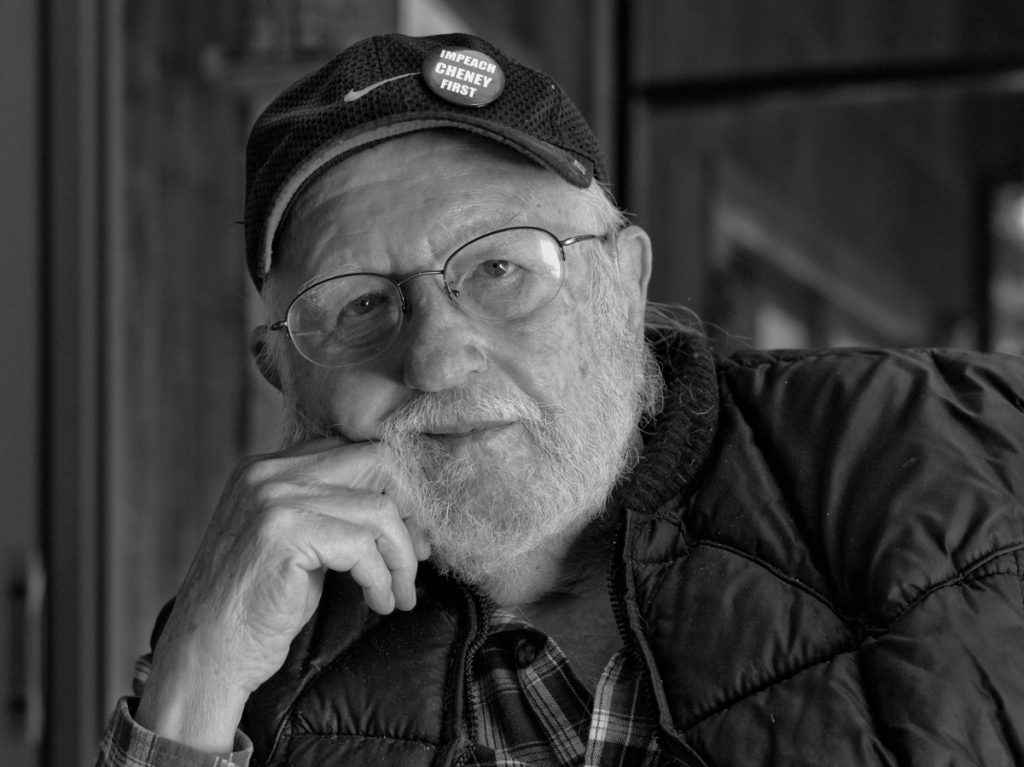 2007 Canon EOS 1D Mk III, EOS 1Ds, Mk III. In one way, this was a big mistake. When I was working on Nighthawks, I became acutely aware of the low-light limitations of the D2H and D2Hs. In fact, when compared to Canon's sensors, Nikon's seemed to always be a generation behind. I got two bodies and five lenses, including three f/1.2 ones with no Nikon equivalent. They did work well in the Nighthawks sessions, and I used them a lot for the Las Vegas Neon series. But a little more than a year later, Nikon changed the game with the D3, and I sold off the Canon gear and returned to the fold. Luckily, I hadn't sold any of my Nikon lenses.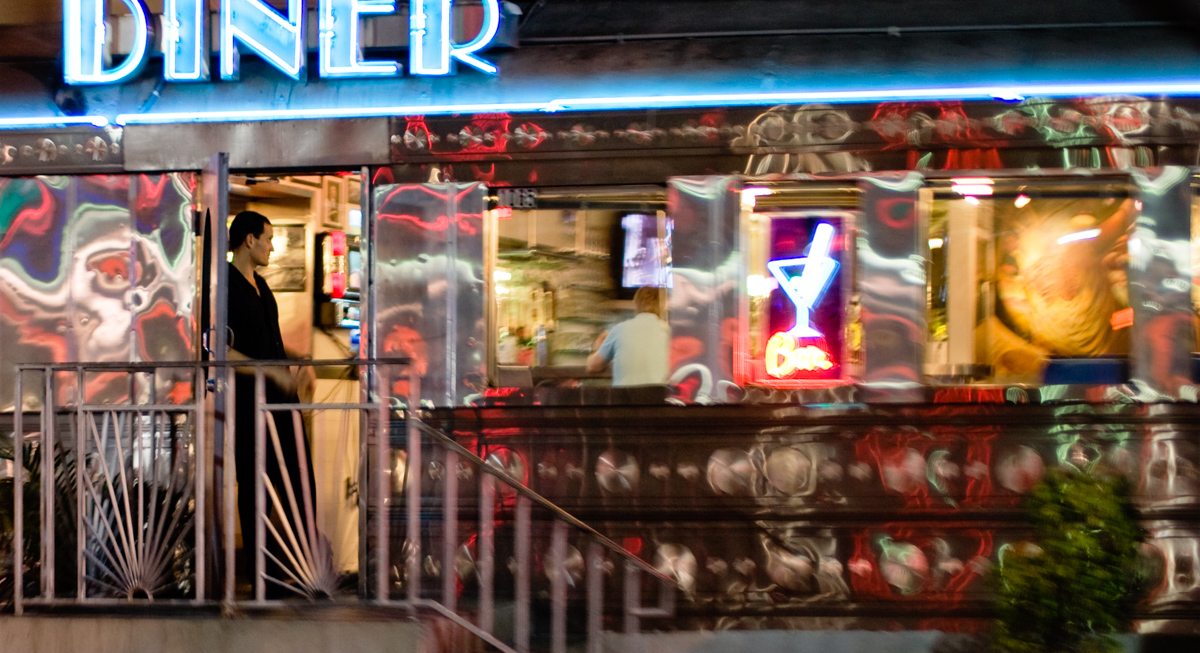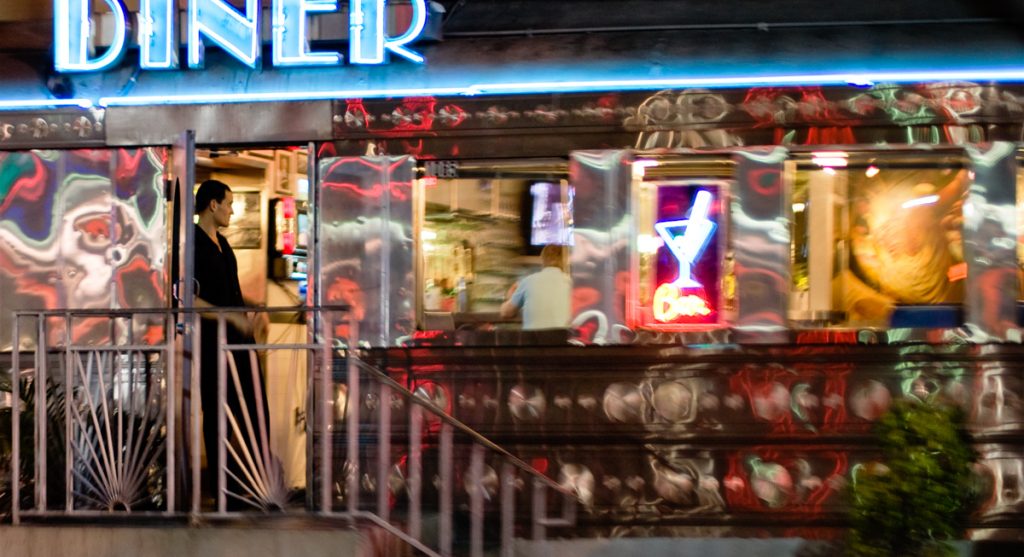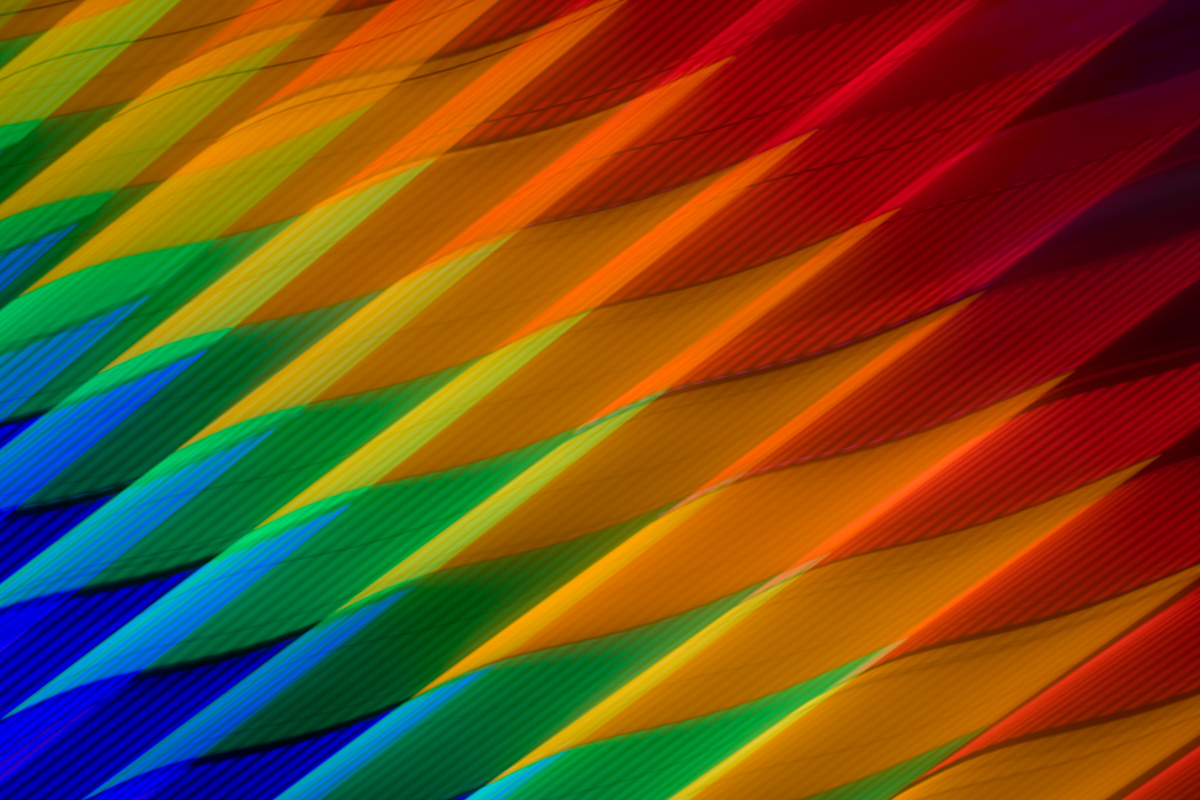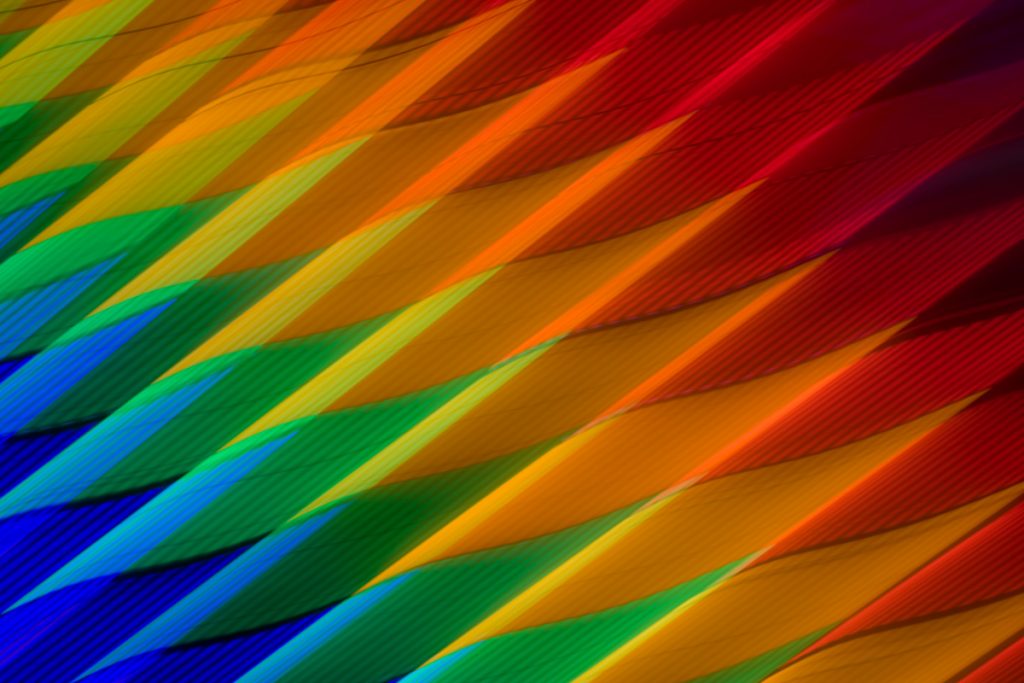 2008 Nikon D3. The performance of this camera in low light was a revelation to me. It worked great for the end of the Nighthawks series, and was a perfect camera for a lot of my Carmel Bach Festival work. I started the Staccato series with this camera, and that series would not have been possible before the D3 came out. I can't say enough about how the D3 changed my photography, and gave me an entirely new sense of what was possible.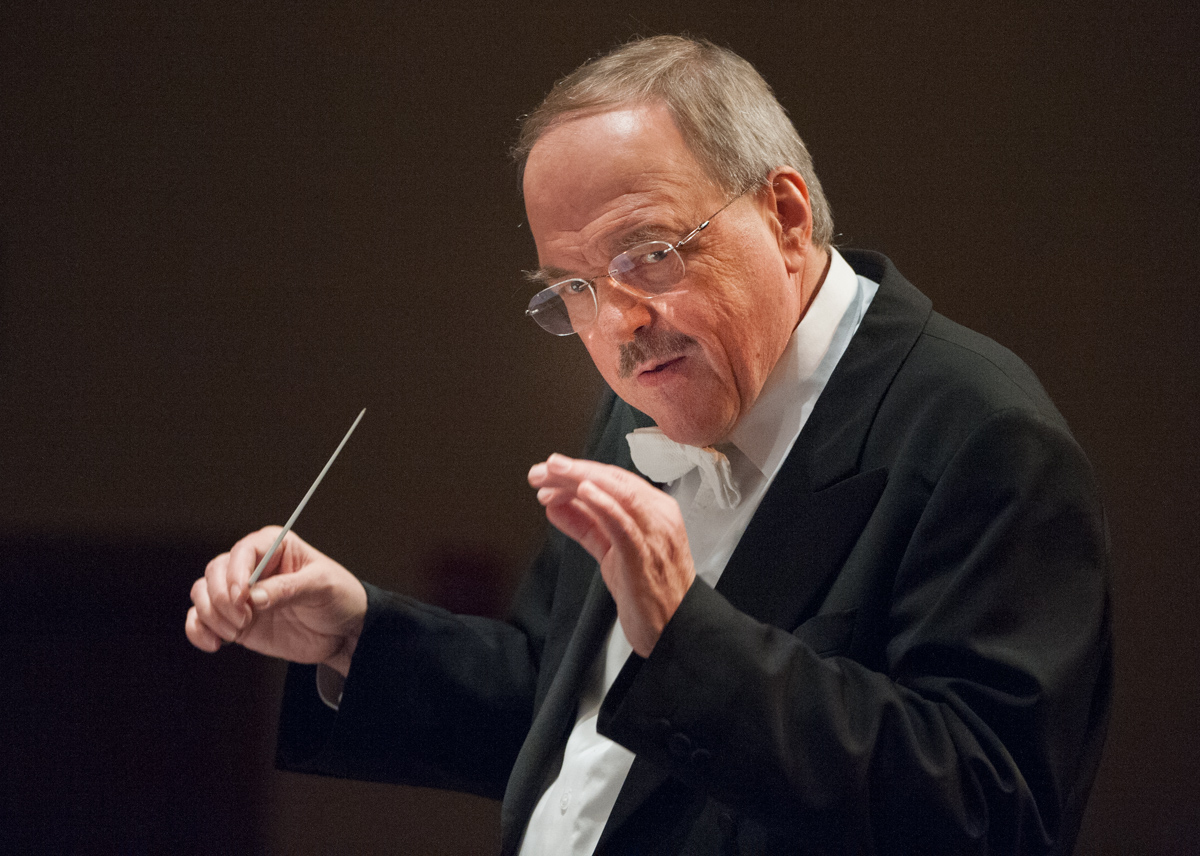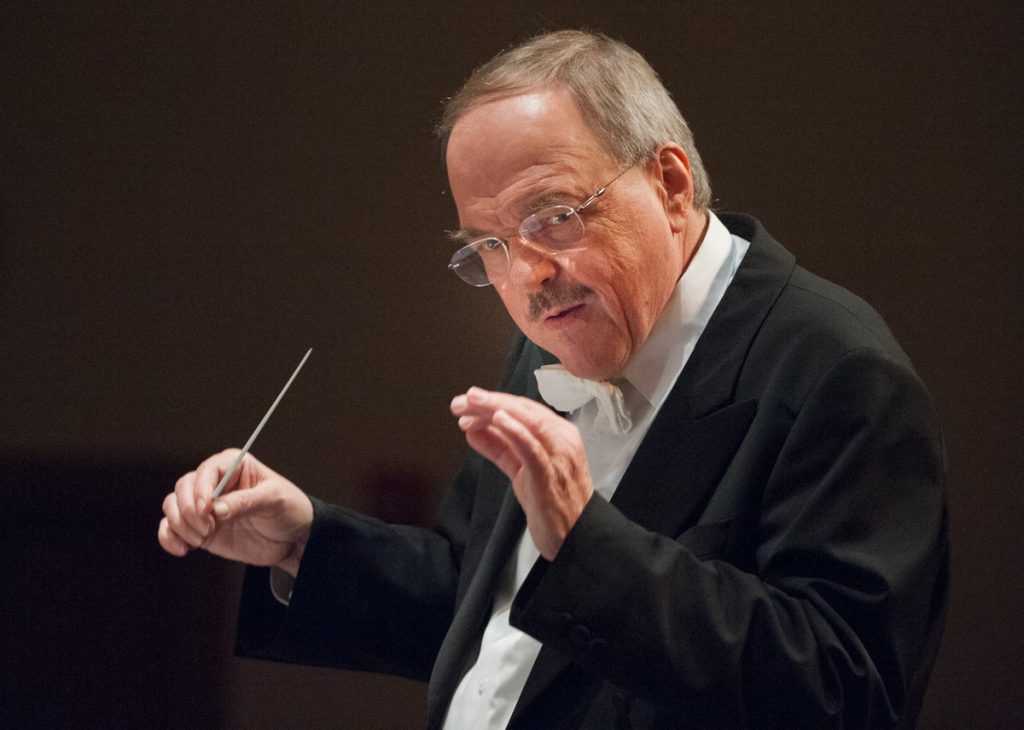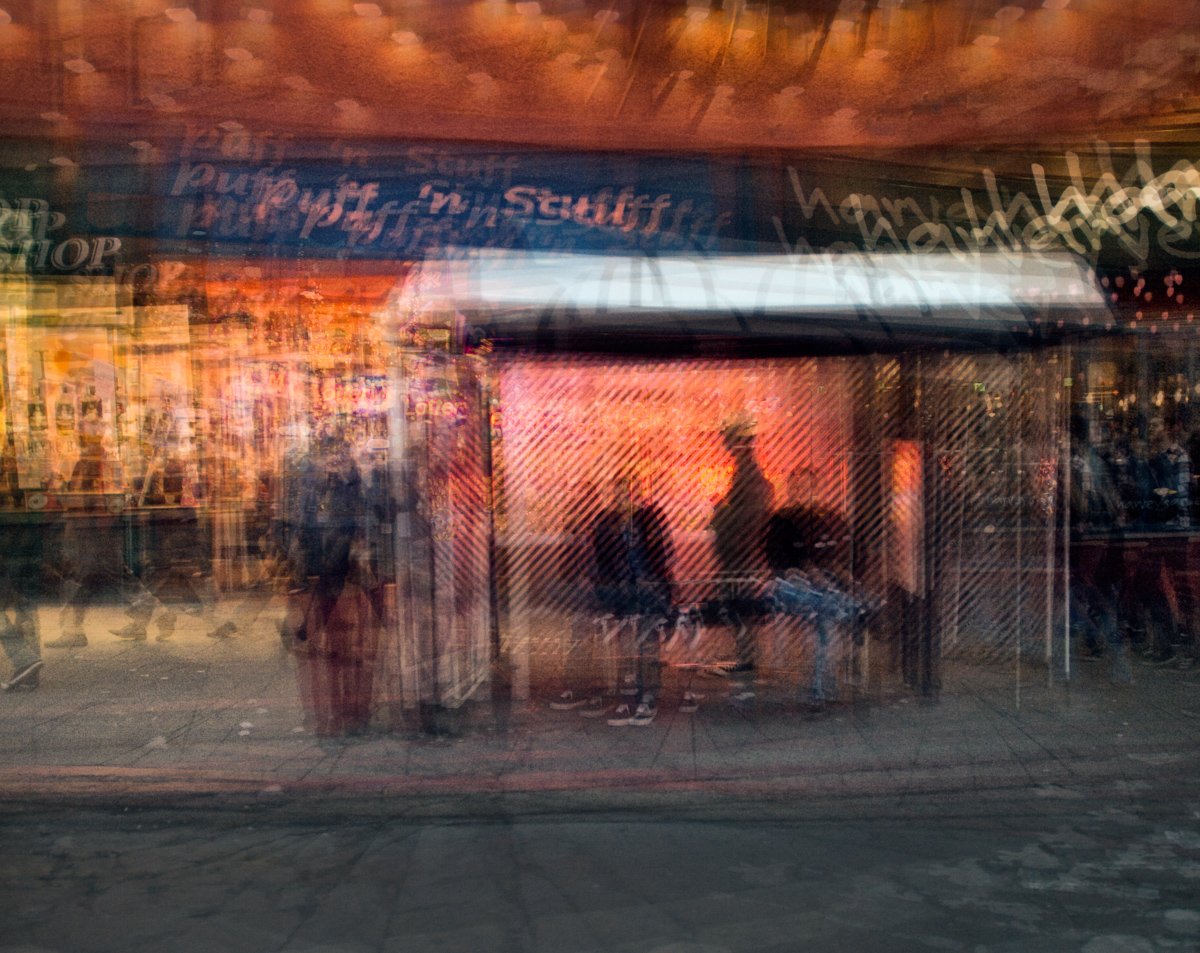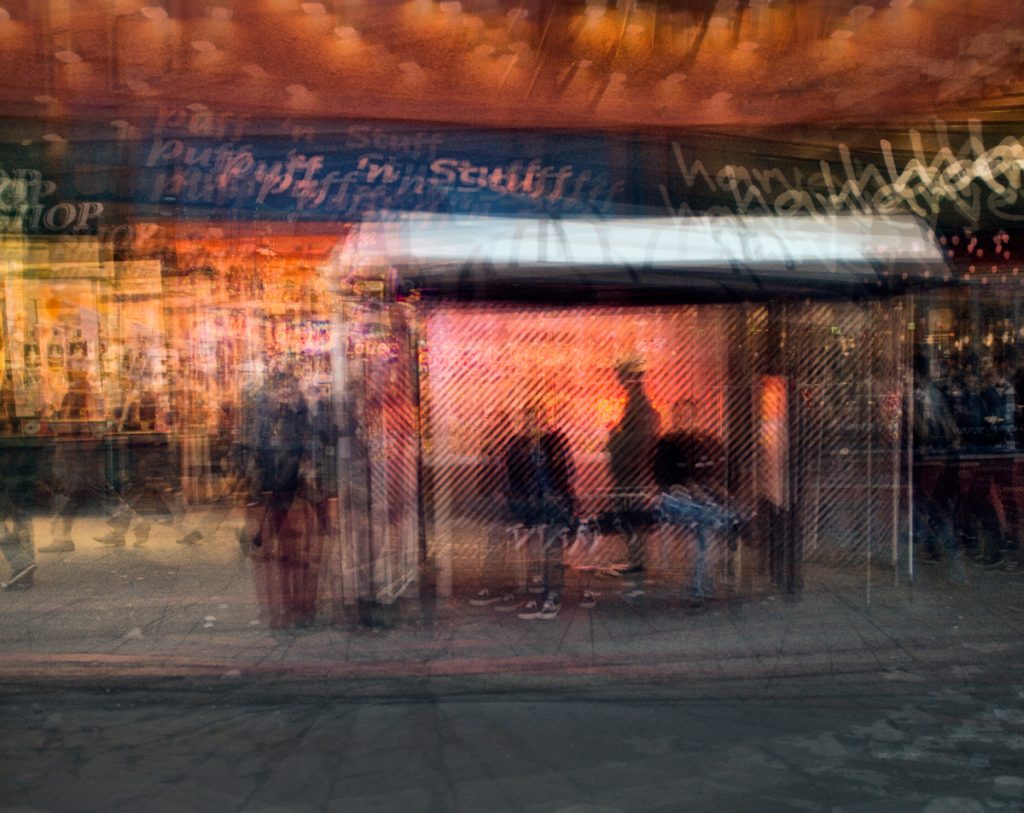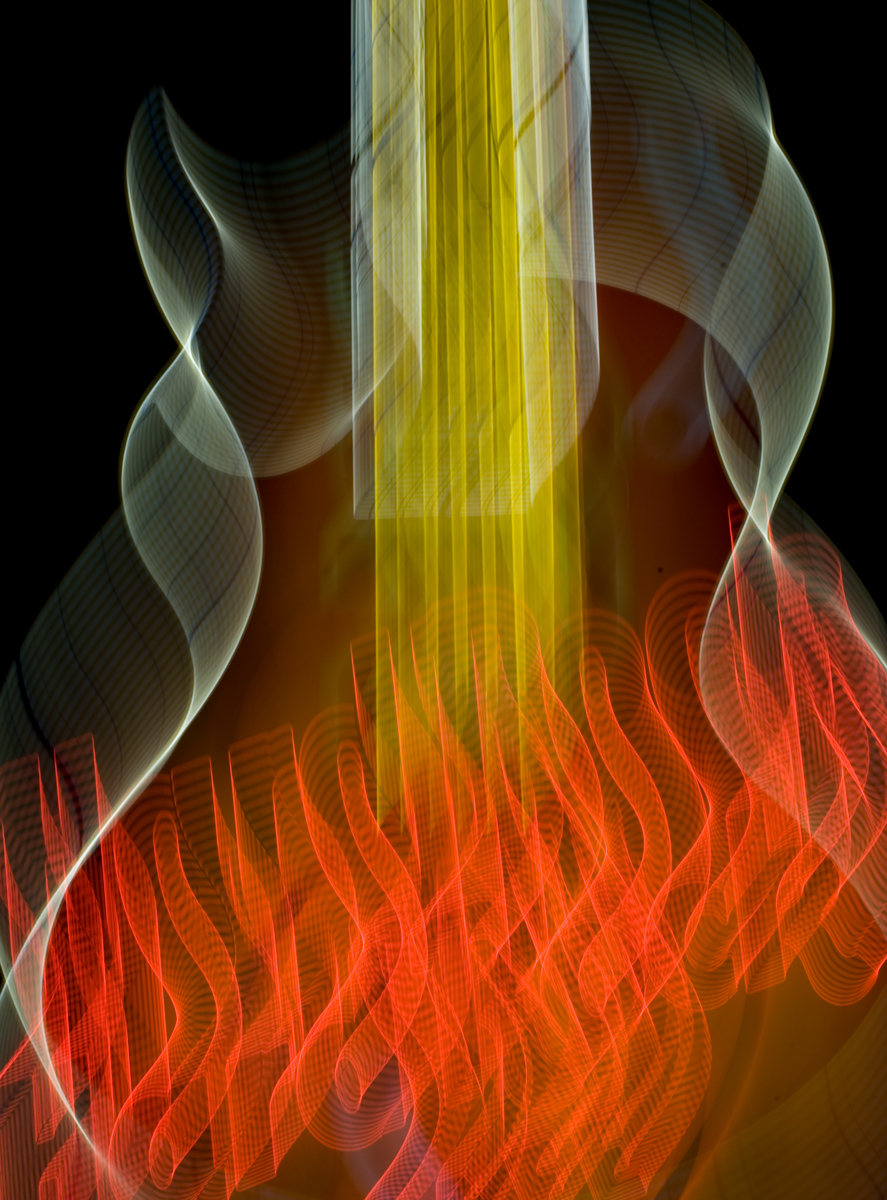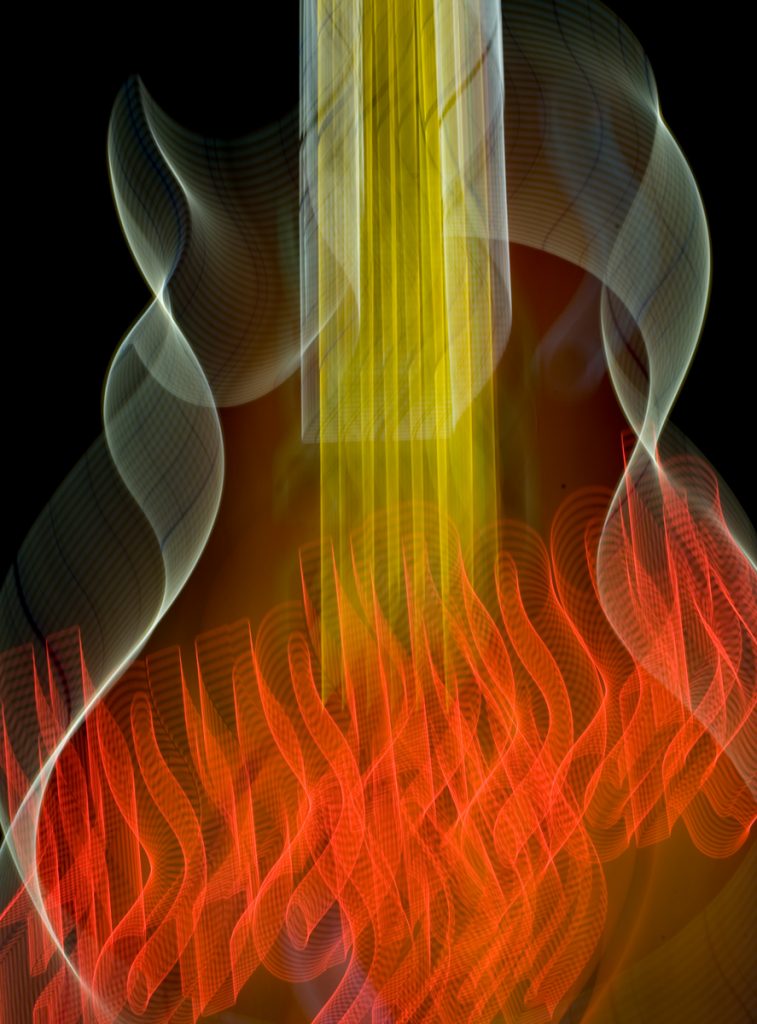 2009 Nikon D3x. 24 MP in a Nikon pro body was welcome, but I ended up not using this camera all that much. Eventually, I converted it to IR.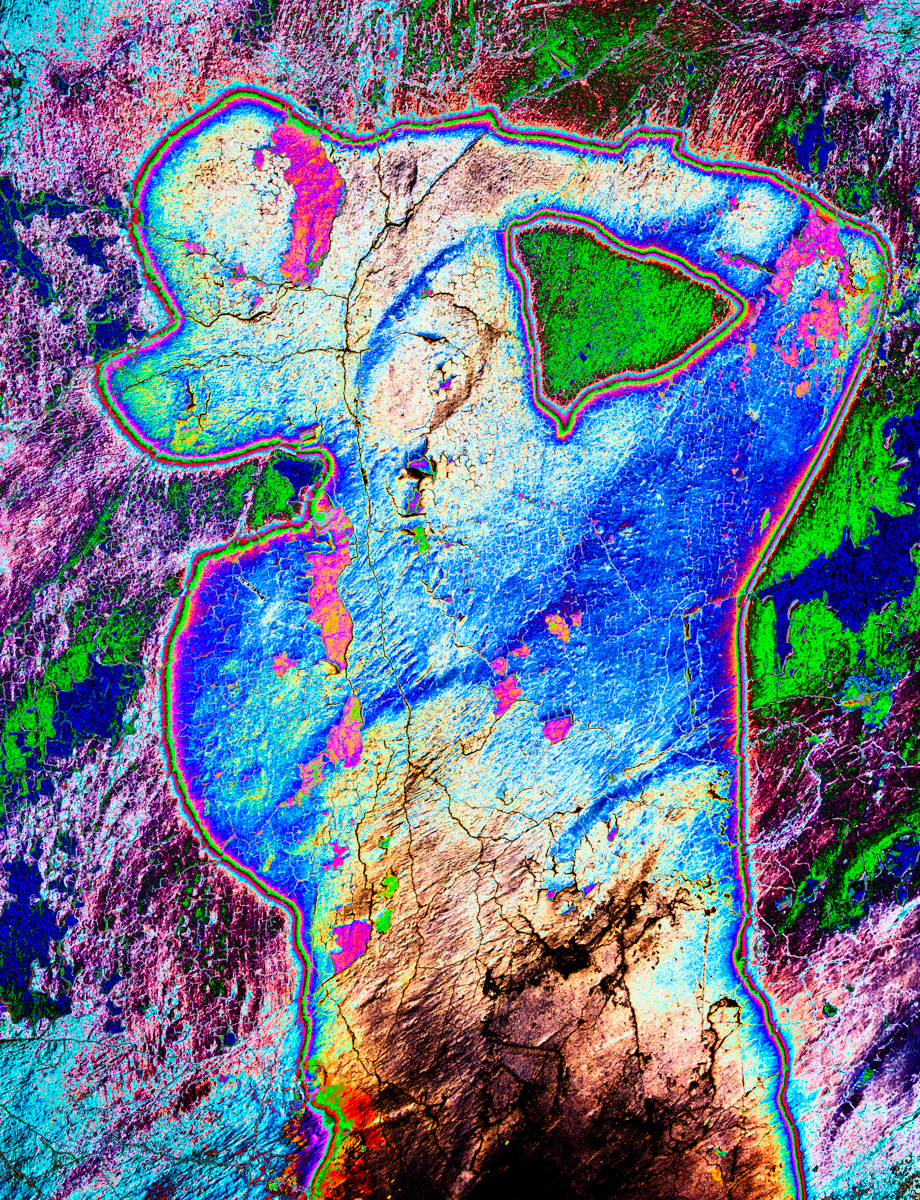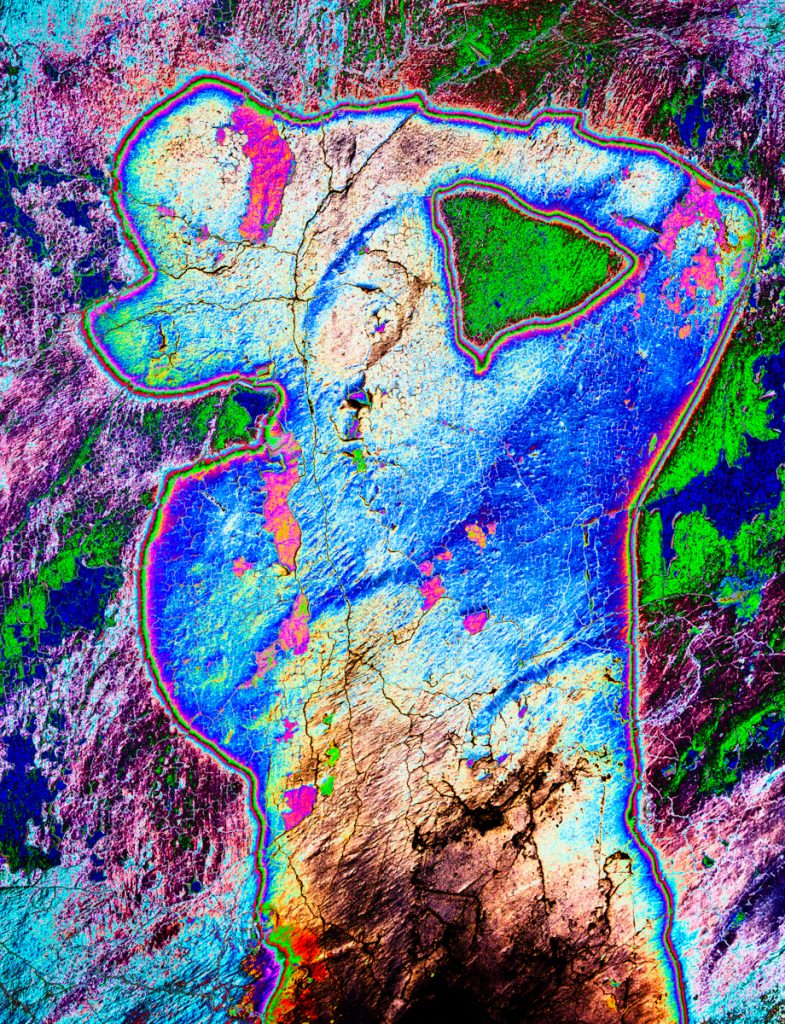 2010 Nikon D3s. Used for most of the Staccato series. Not that big of an improvement over the D3, but the buffer size increase was surely welcome.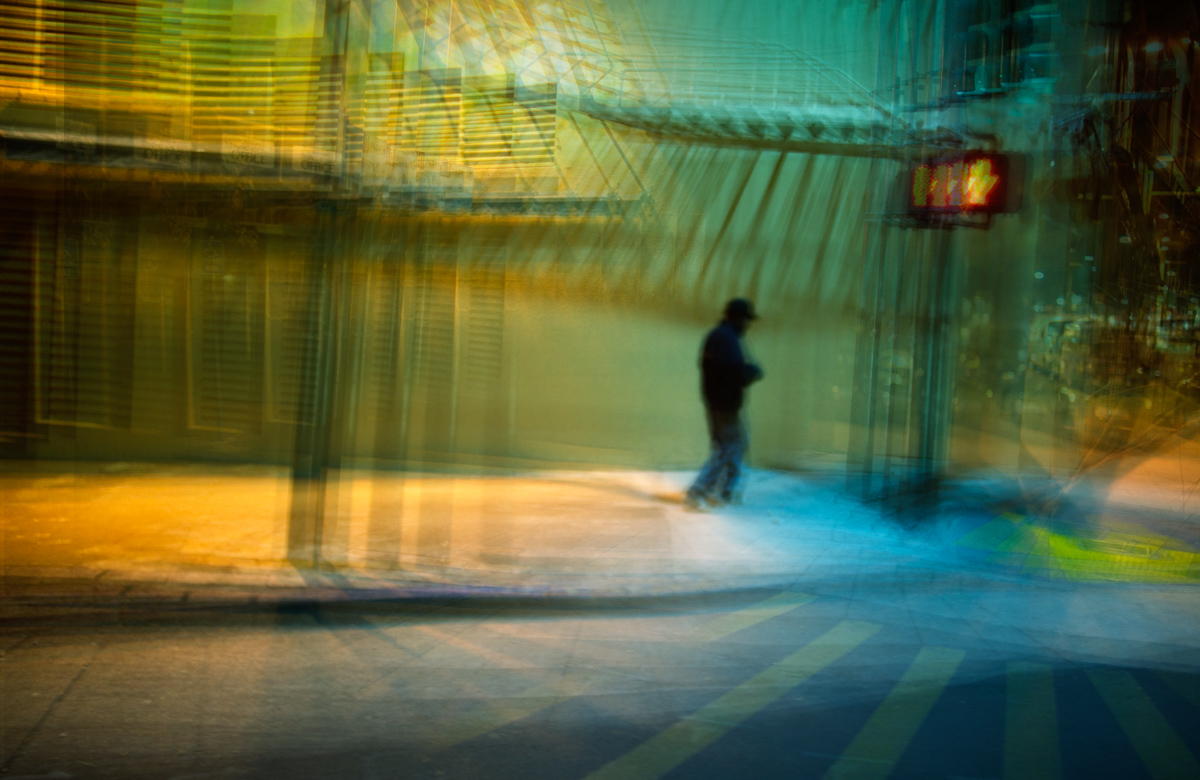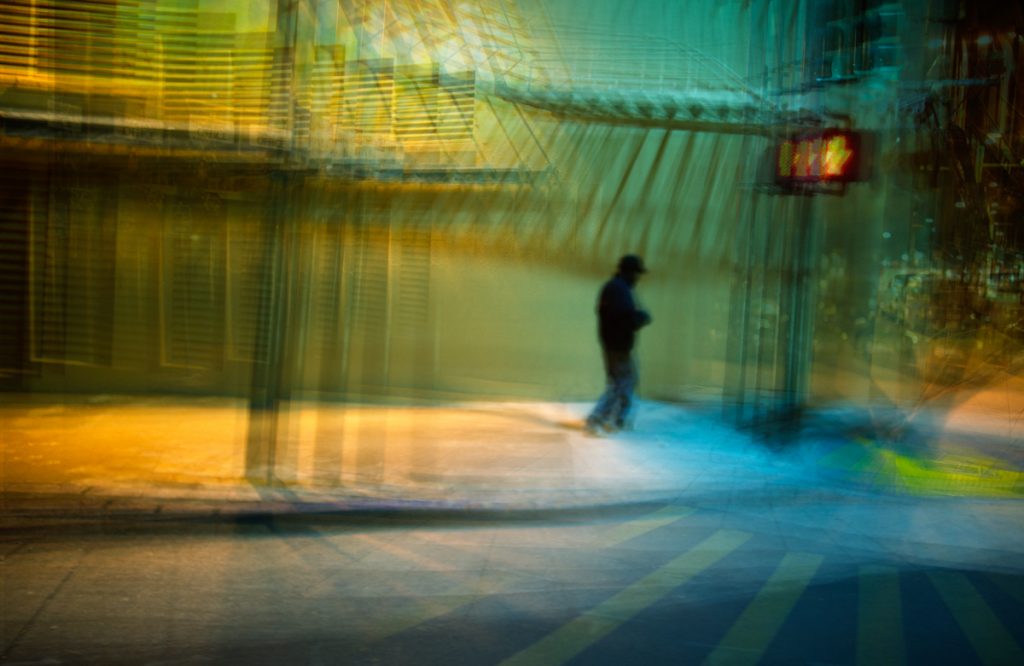 2009 Leica M9. Despite feeling burned by the M8, I snapped up one of the first M9s. I had bought some more Leica lenses by then, and wanted to get the most out of them. The idea of being able to use them full frame was immensely appealing to me. The M9 appealed to me a lot more than the M8, but I didn't use it all that much. The sensor was fairly noisy in dimmish light. I still had trouble focusing the longer lenses. The buffer was small and the write speed glacial. I was happy when the M240 was introduced with a CMOS sensor and live view.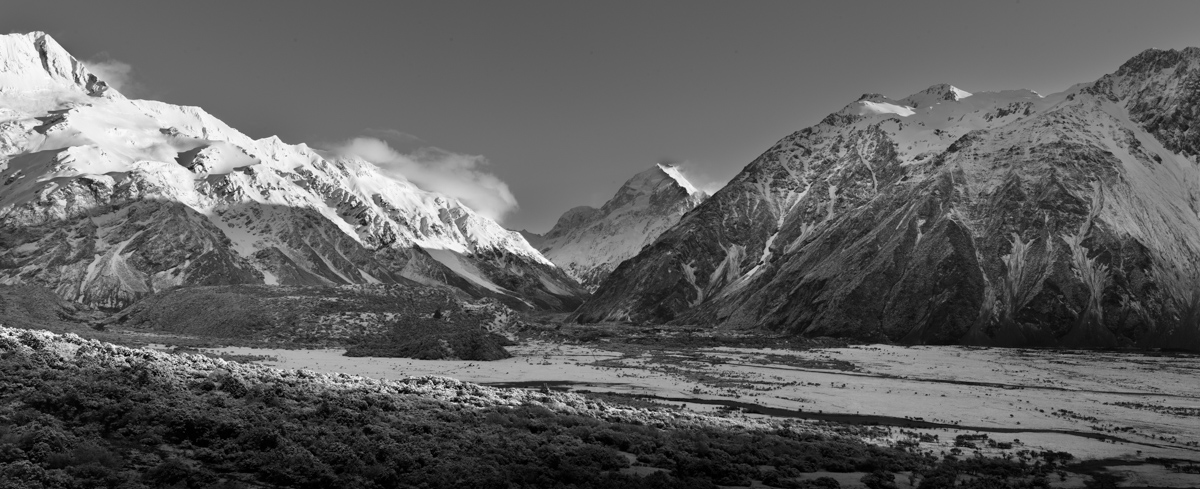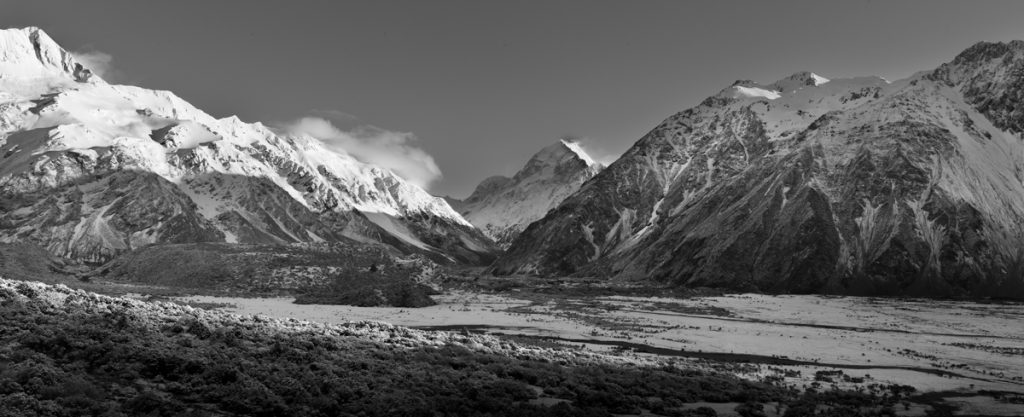 2010 Sony NEX-5. One of the first examples of what we used to call EVIL (electronic viewfinder, interchangeable lenses) cameras. Now we say "mirrorless". I had wanted to see what all the fusswas about, and I liked the APS-C sensor and the low flange focal distance, so I bought one with the 16mm and the 15-55 lens. Both of those turned out to be dogs, but I started using the camera with some of my Leica lenses, and had fun with it, although I never considered it a serious camera.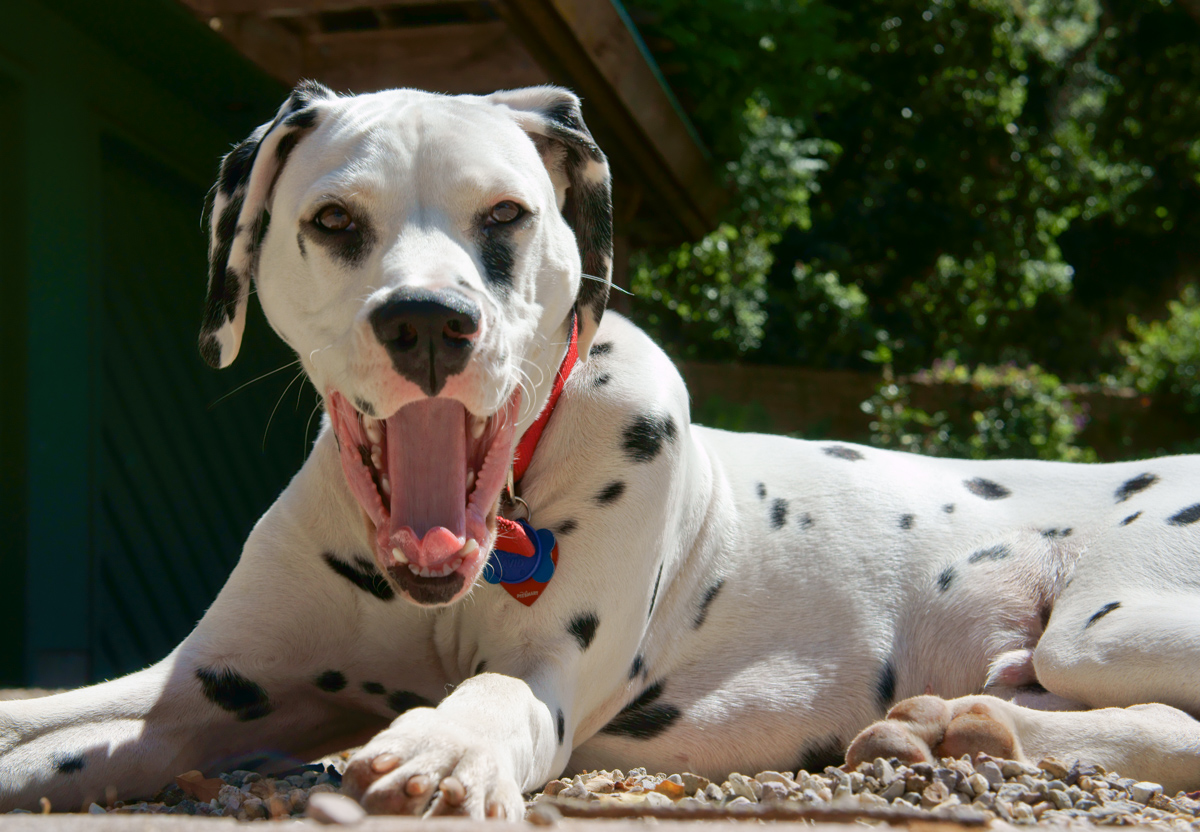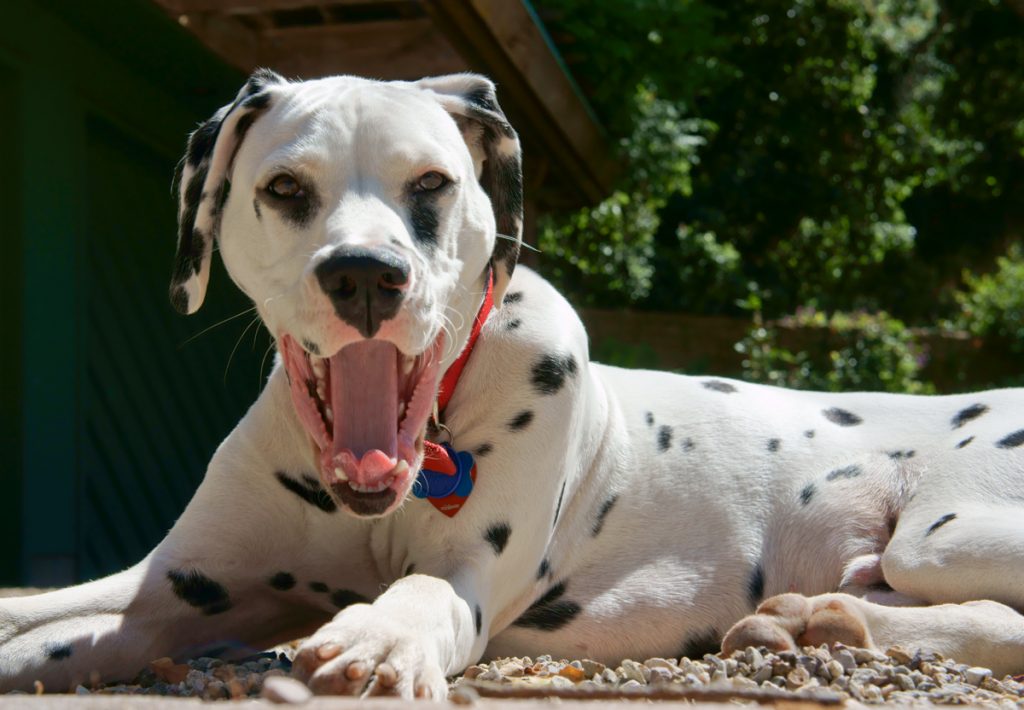 2011 Sony NEX-7. What the NEX-5 should have been. Quite a nice camera, and the Zony 24/1.8 was a fantastic lens for it. I used it as a travel camera.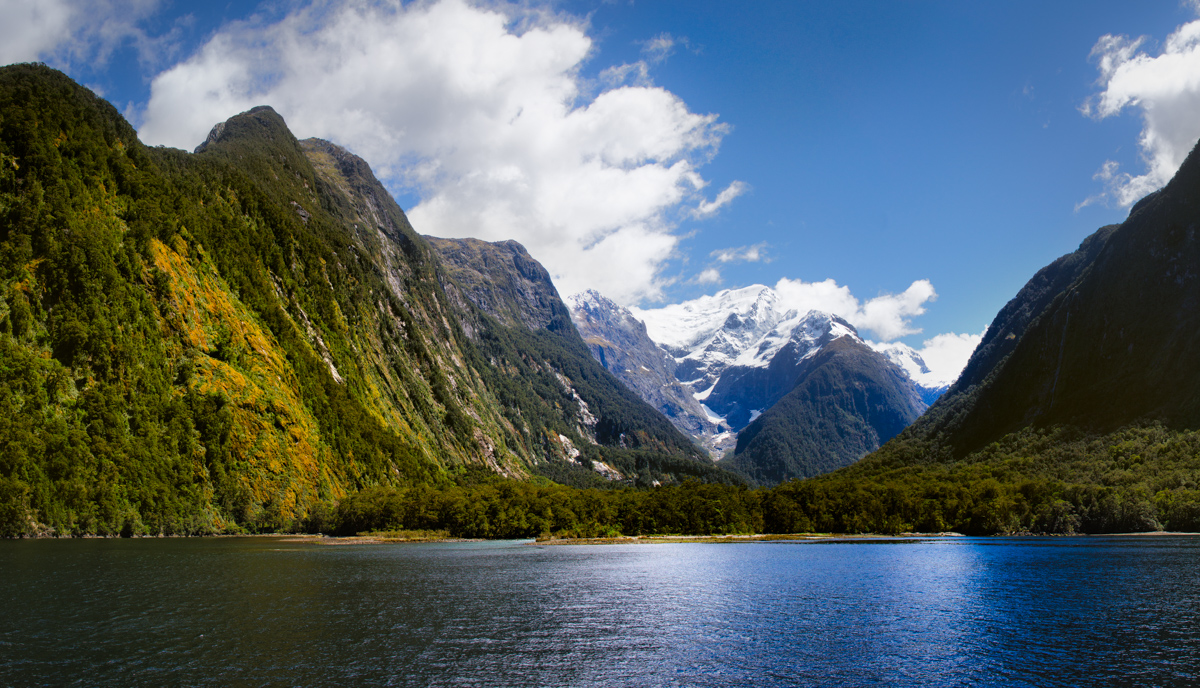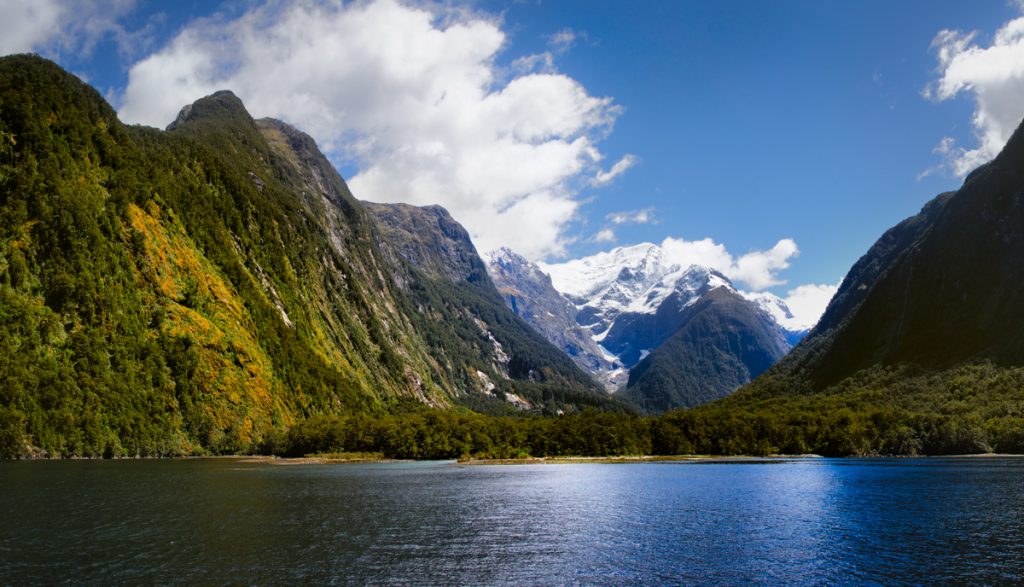 2012 Nikon D4. This would have been an even better camera for the Staccato series, and I got it with that in mind. However, by the time it arrived, I decided that I was done with that series. So it got used mostly for event work, and for some experimental pano stuff that lead to the Los Robles series. Replaced by the D5, which in most ways is, but in some ways isn't, a step up.
2012 Sony RX1. I loved the idea of a compact, full-frame, fixed lens camera, and this one had an amazing lens. However, I found that I didn't do much of the kind of shooting that fit the camera. The add-on EVF, the tiny battery, and the mediocre autofocus put me off, too. I loved the quiet shutter. And the lens was truly marvellous.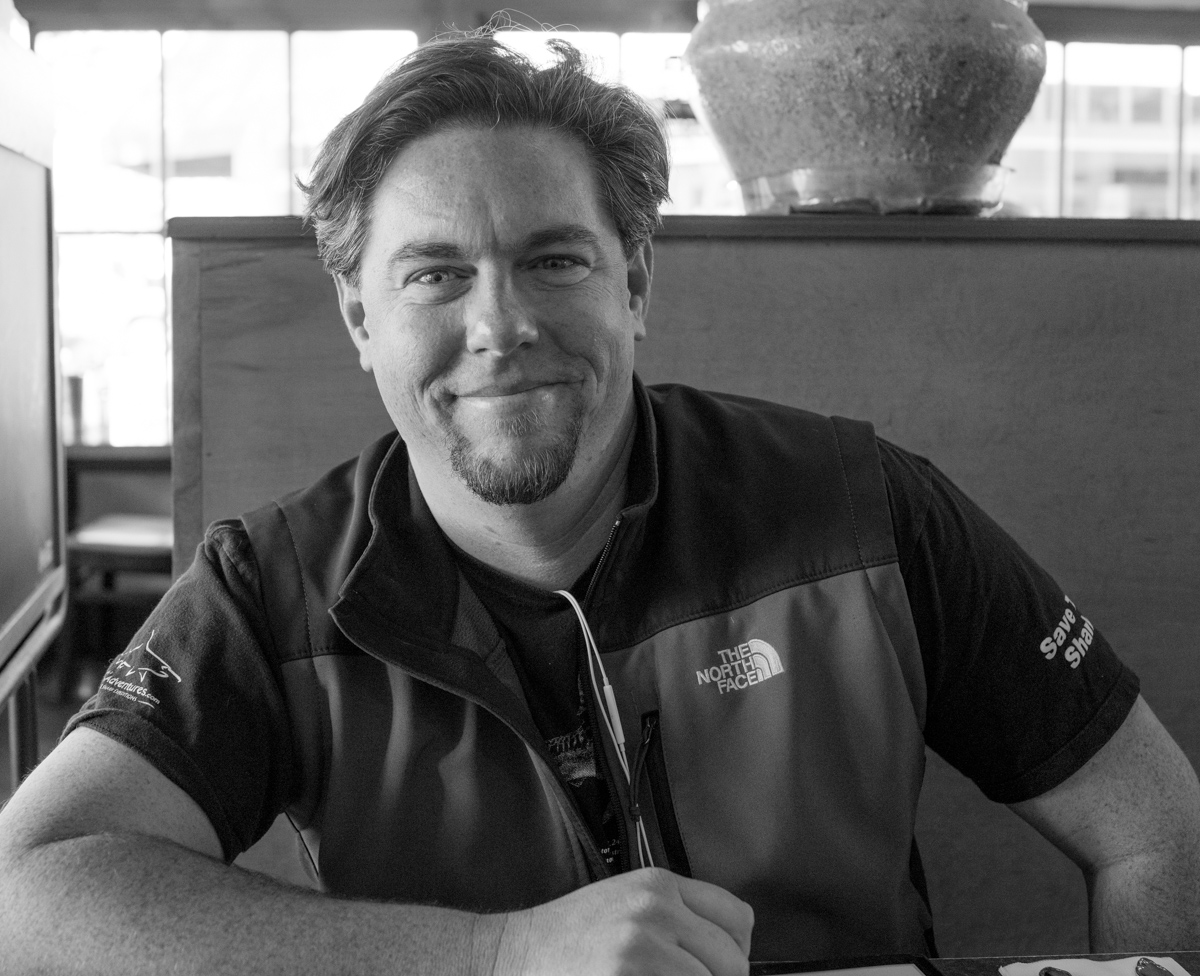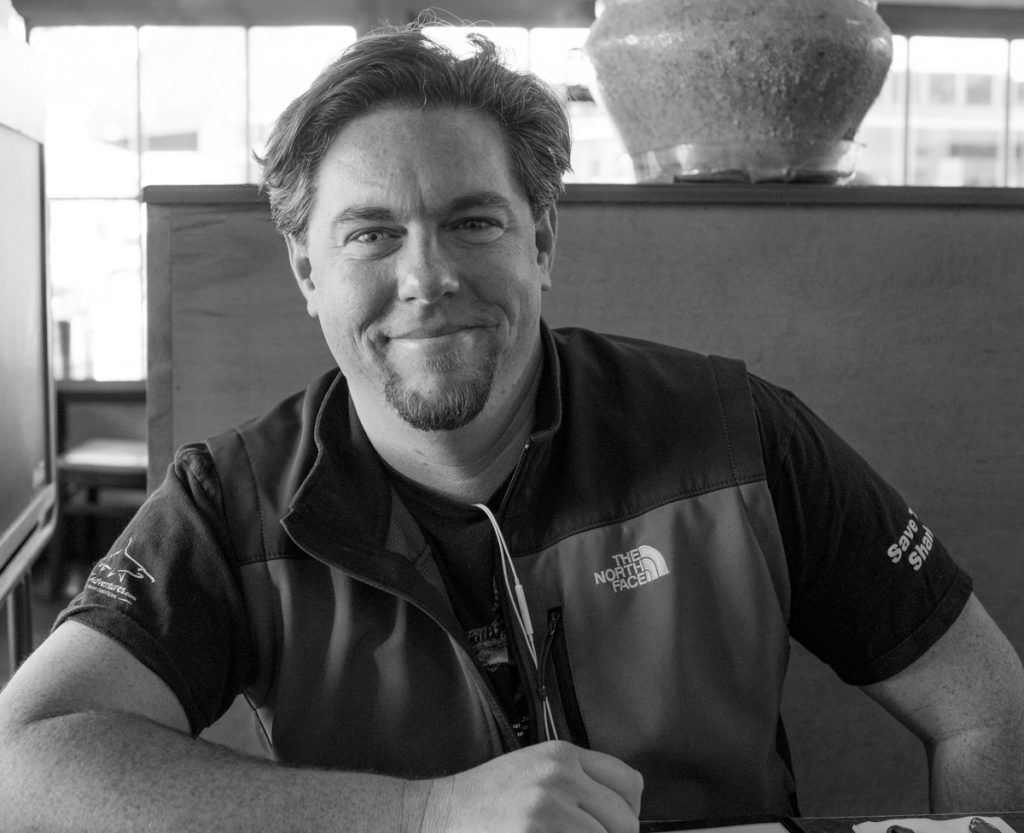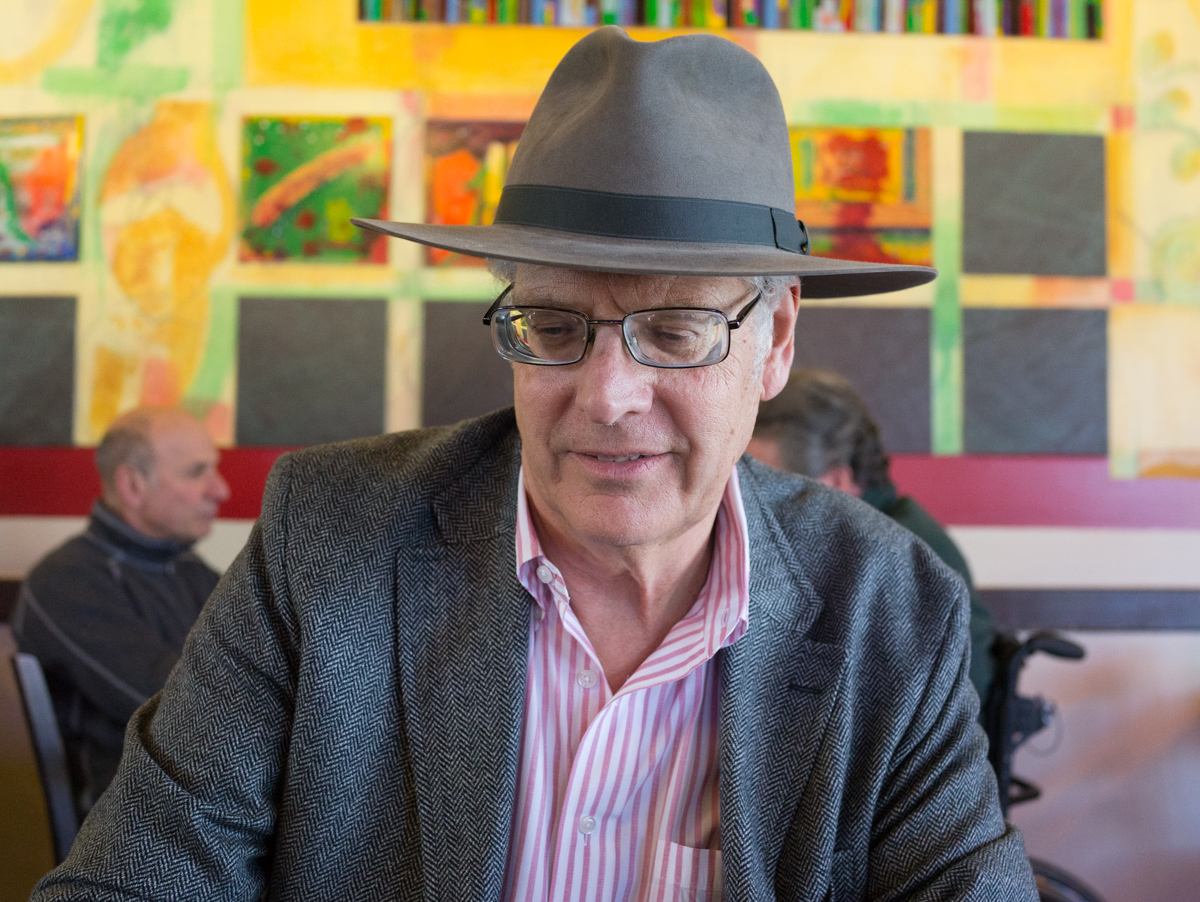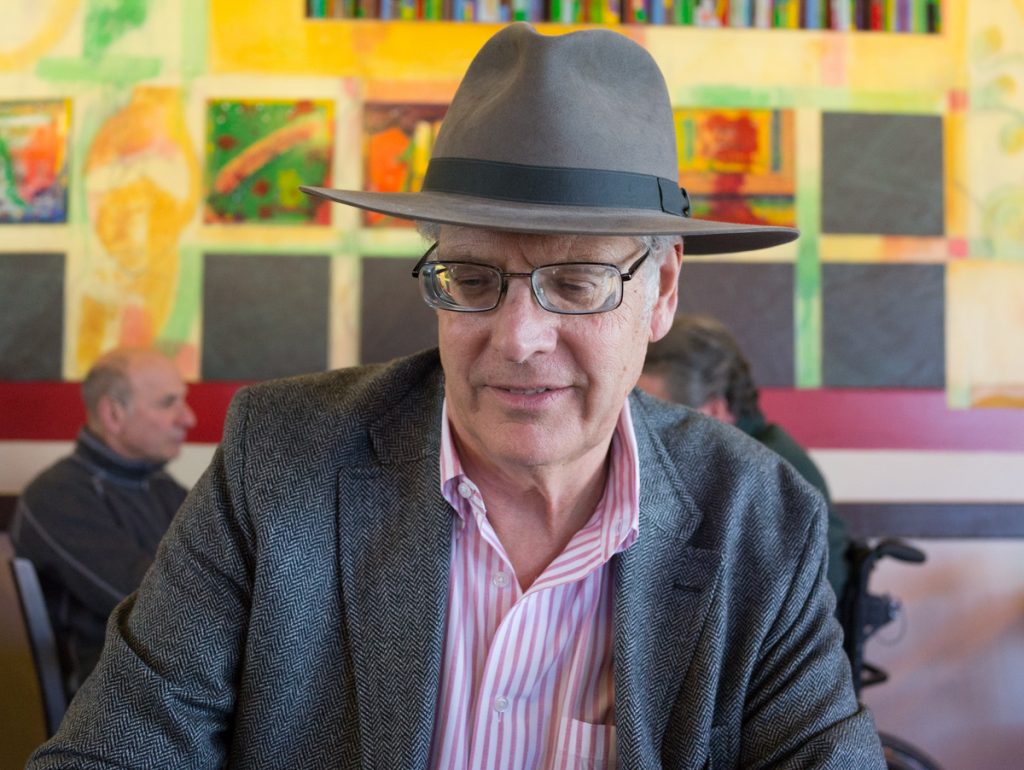 2012 Nikon D800E. A great landscape camera. Not a particularly good event camera, as I found out to my chagrin the few times I tried to avoid carrying the weight of the D4. The Sony a7R was better for some things. Neither camera had EFCS, which has gradually emerged as a personal must-have for many things. Replaced by the D810, a camera with many small improvements (and one big one, EFCS) that added up to a transformation.
2013 Sony alpha 7R. I can't remember being as excited about a prospective camera. Full frame, gobs of resolution, able to use 'most any lens, small… What's not to like? Turns out there was plenty not to like: Kafkaesque menus (but I knew about that, thanks to the NEX-x), hard-to-see and quick to turn itself off EVF, and, oh, yes, shutter shock. There were many situations where shutter shock wasn't a problem, but having to think about it all the time was draining. I did make some nice pictures with this camera, and I used it almost exclusively for what I called the Firehouse series. That series never went anywhere, but that's not the fault of the camera. I dropped it like a hot rock when the a7RII came out, since the successor camera fixed almost everything about the a7R except the blanketly-blank menus.
2013 Sony alpha 7. Used as a companion to the a7R. Converted to IR when the a7RII came out, then used for much of the Los Robles series.