I've had several posts about the errors in adapter length (measured from the lens flange to the camera flange). These errors are potentially problematic.  They can cause your distance and depth of field to be off. There can be sharpness losses when used with lenses with floating elements. Parfocality in zoom lenses suffers.
I recently got a tool for directly measuring adapter length with micrometer resolution.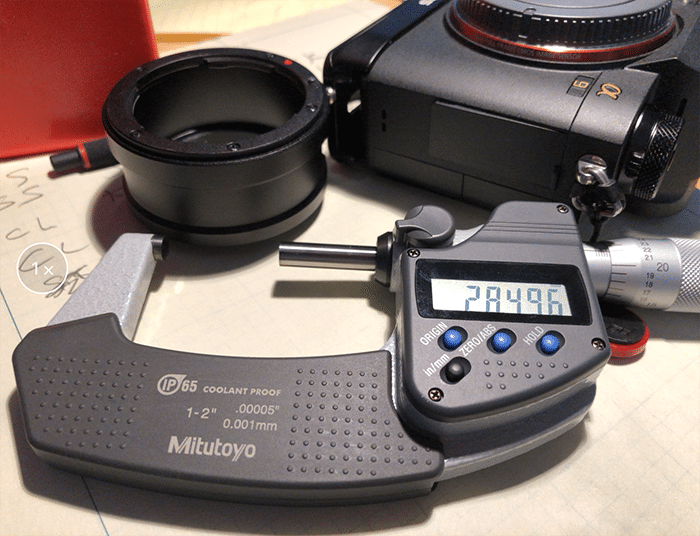 I picked a random group of Nikon F lens to Sony E mount adapters and measured the average flange distances.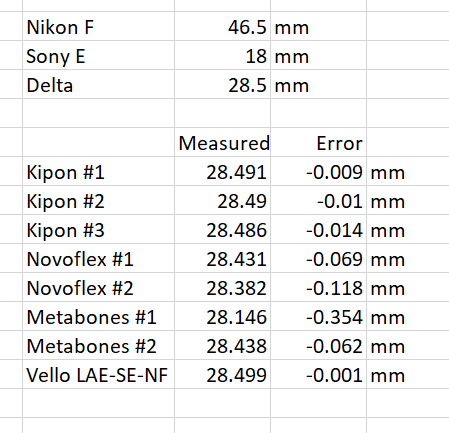 When working with focus distance errors, we photographers usually like to work in micrometers (um).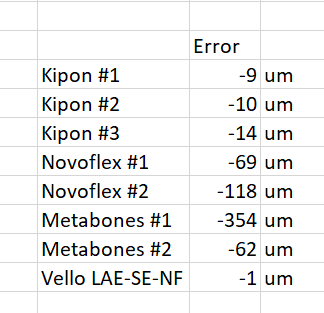 Graphing the results: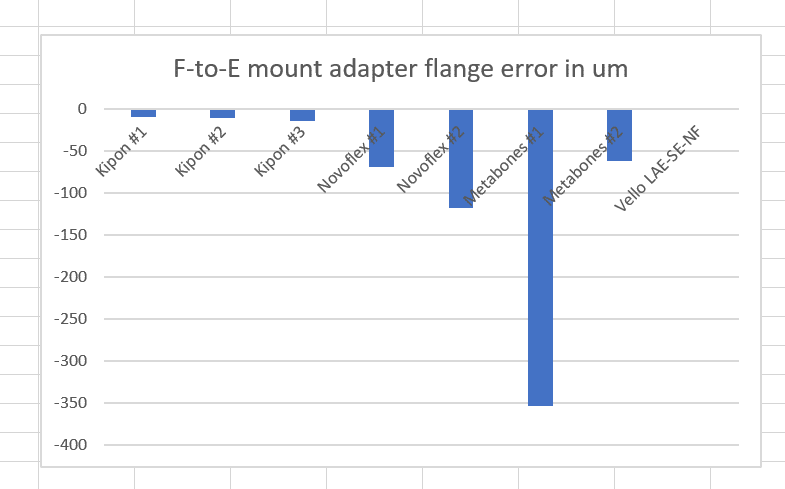 You can see why I prefer Kipon adapters, although first prize goes to the Vello smart adapter. The flange distance is about the only thing I like about the Vello piece, though.