A few days ago, I posted a set of images that I'd entered in the CPA Member's Juried Exhibition this year. I invited readers to pick their favorites (thanks to all who participated), and promised to report on what image the juror selected.
This one: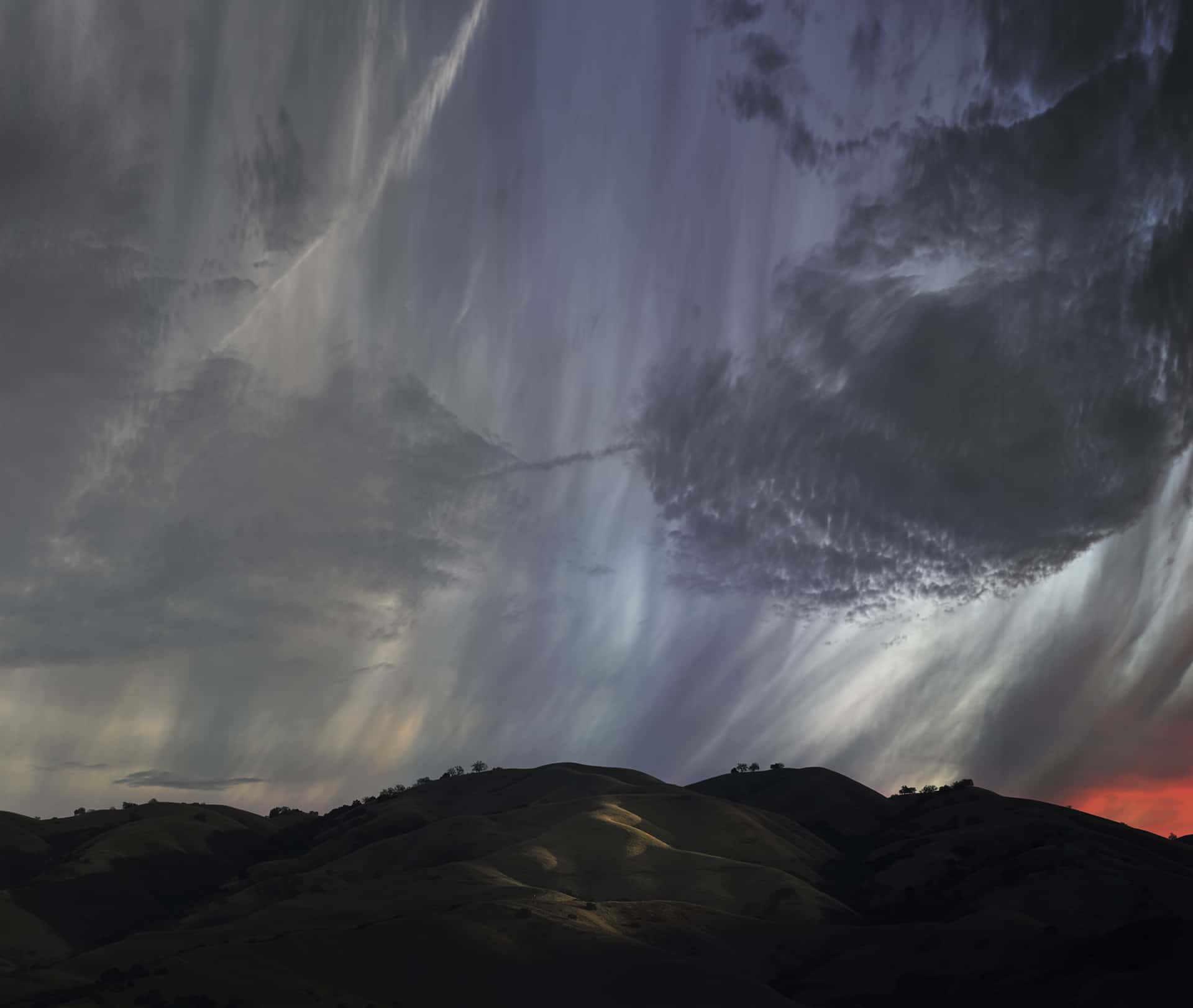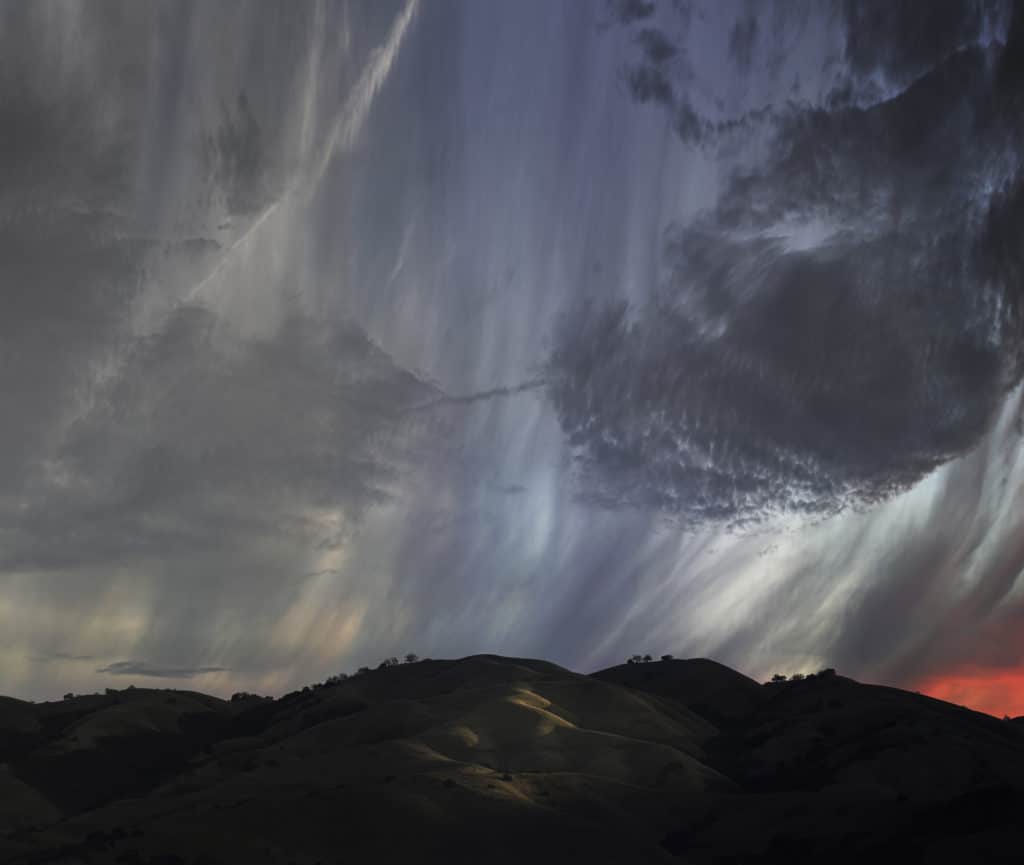 This is a synthetic slit scan over a period of about 45 minutes on a stormy morning, with dawn on the right, a few sunlit patches in the middle, and the clouds closing in on the left. I look at these images with two minds: an analytical one that observes the changes taking place over time, and an aesthetic one that appreciates the image as a landscape — albeit an odd, distorted one, which is aprt of the fascination for me.
It's not clear that any of those nuances com across to a juror in one of these shows.
Here's my own personal favorite of the group: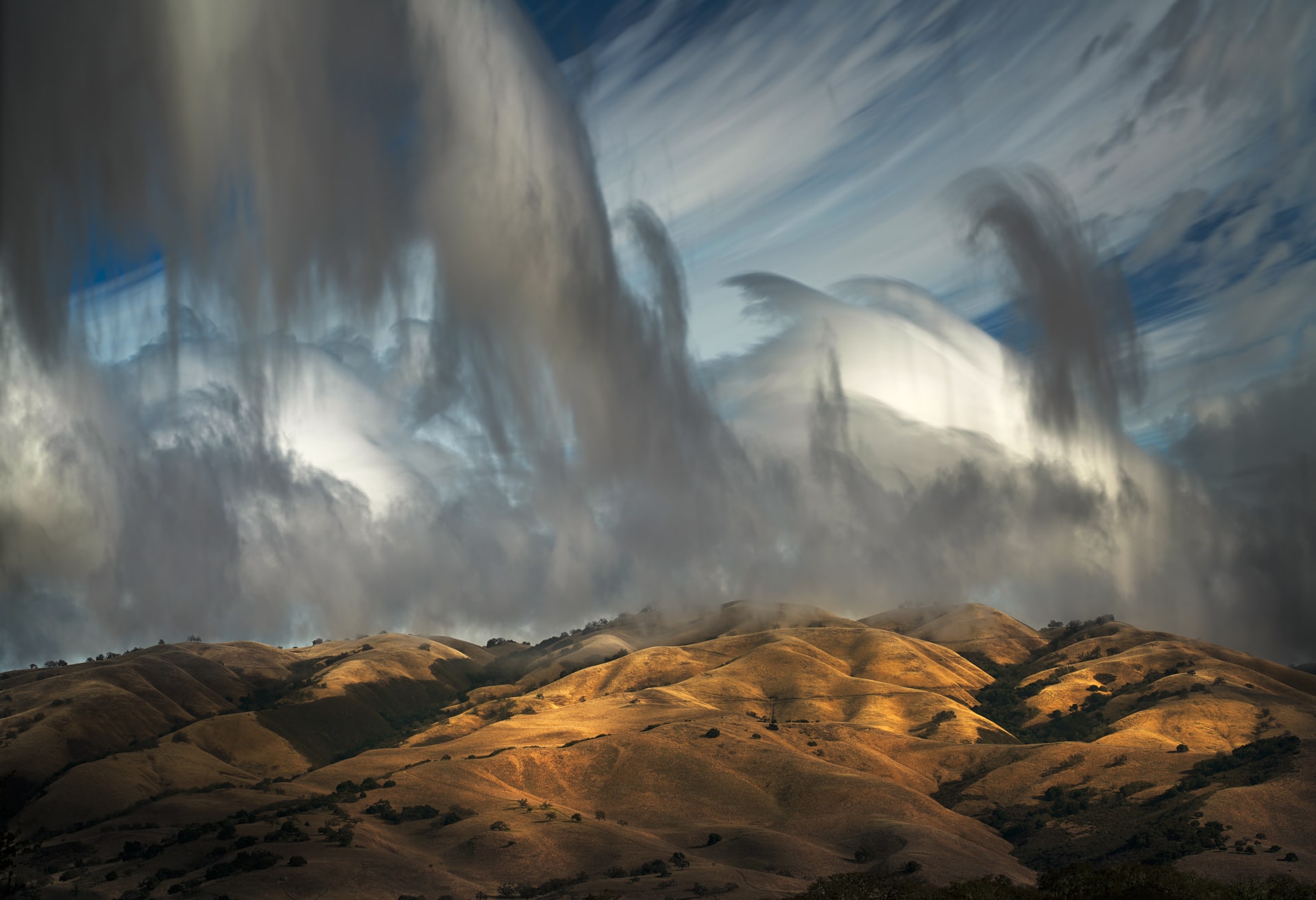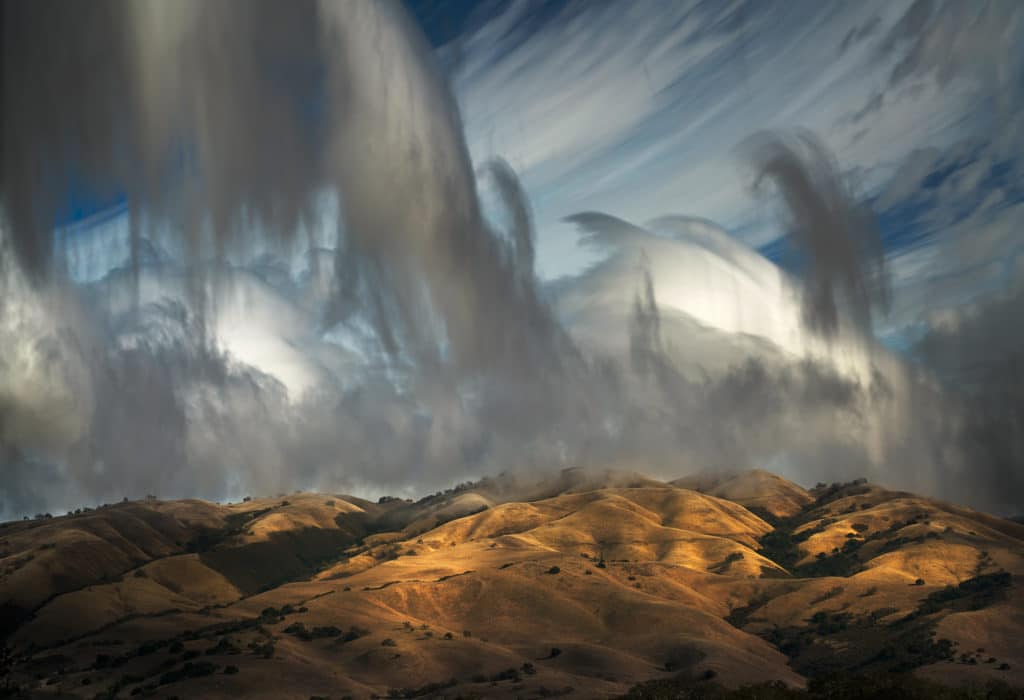 The thing I love about this image is that the winds aloft are blowing in two different directions, causing different kinds of distortions in different groups of clouds. It's clearly not real, at least in the sense that we normally appreciate a photograph. Yet, if you just glance at it, it looks like a landscape. That duality is what I love about this series, and in this image most of all. It turns out that the wind shear shown here doesn't happen very often, so I only have a few of these images.
One reader commented that I should expand my photographic horizons. I wish that were easier. Since my brain surgery a couple of years ago, I don't have full use of my left leg, and getting to far — or even moderately — distant places is something I avoid. I am working of seeing how far I can go in the studio, which was part of the impetus behind the black and white images that I send to the JE.