The next step in the characterization is to plot the way that the noise floor varies with the ISO setting. I let the camera cool down for five minutes between collecting the 16 samples at each ISO.
Here are the results: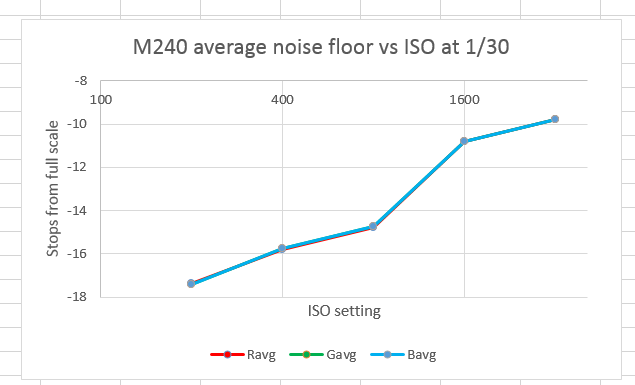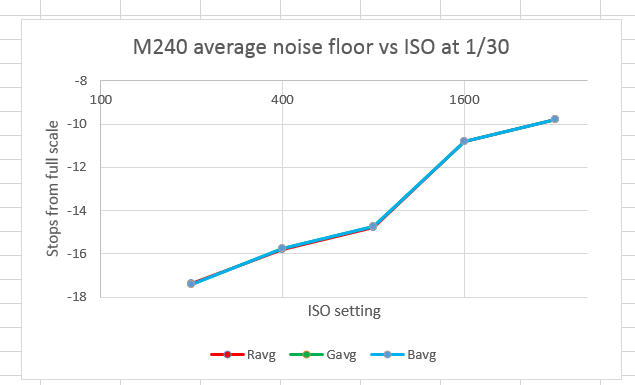 The standard deviations are pretty low compared to the averages, so it doesn't make sense to plot the error bands. As you can see, the results for each of the color channels are essentially identical.
There is something strange going on. Note that from ISO 200 through ISO 800, the noise goes up about a stop for each stop increase in ISO setting. The same is true from ISO 1600 to ISO 3200. That's what you'd expect. However, look at the four stop change from ISO 800 to ISO 1600!