I redid the testing of the previous post with an R72 filter in front of the lens. This filter blocks visible light, passing IR with a nominal corner wavelength of 720 nm.
For the record, here's the test protocol.
I mounted the Coastal Optical 60mm f/4 UV-Vis-IR Apo Macro lens (hereafter called the CO 60) to the LifePixel-modified Sony alpha 7. I mounted a Hoya R72 filter on the lens.  The LifePixel filter absorption curve is "Super Color" and the filter blocks the part of that curve that passes visible light. I mounted a RRS L-plate, clipped it in landscape orientation into an Arca Swiss C1 head which was attached to a set of RRS TVC-44 legs.
I lit an Imatest SFRPlus target with a Paul Buff Einstein strobe. I set the ISO to 100, the shutter speed to 1/125 second, the shutter mode to 2-second self timer, programmed second curtain synch and electronic first curtain shutter (EFCS), focused wide open, and set the aperture to f/22. Using the variable power output on the Einstein to control the light level, I made a series of sixteen exposures each at f/22, f/16,  f/11, f/8, f/5.6, and f/4. I developed the images in Lightroom 5.7.1 with sharpening and noise reduction turned off, exported them as TIFFs, and measured on-axis MTF50 in both the vertical and horizontal direction.
Here are the results: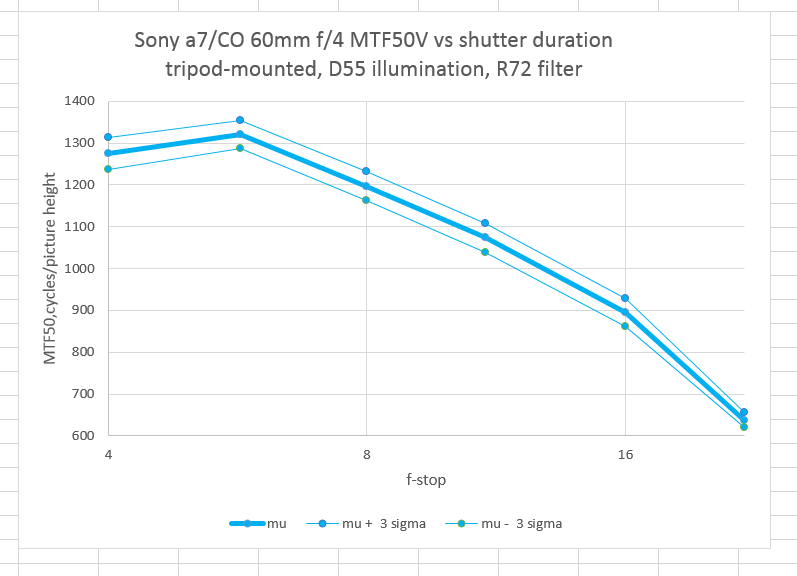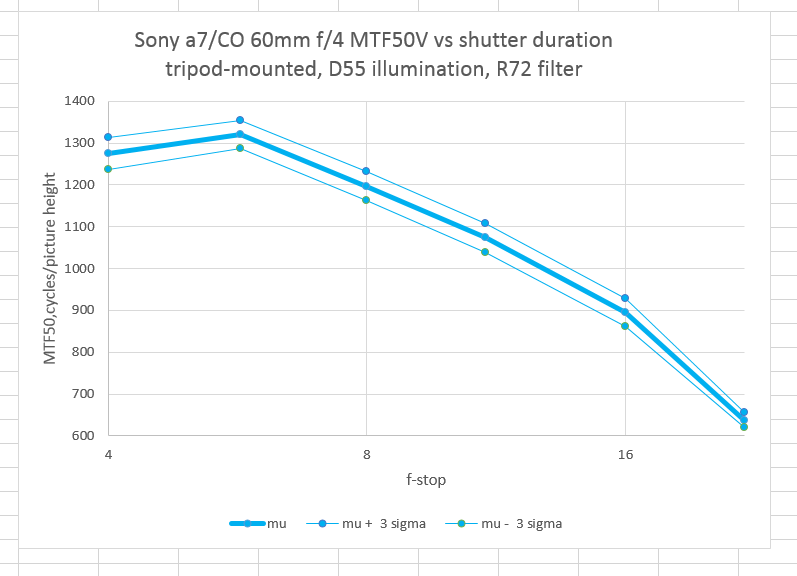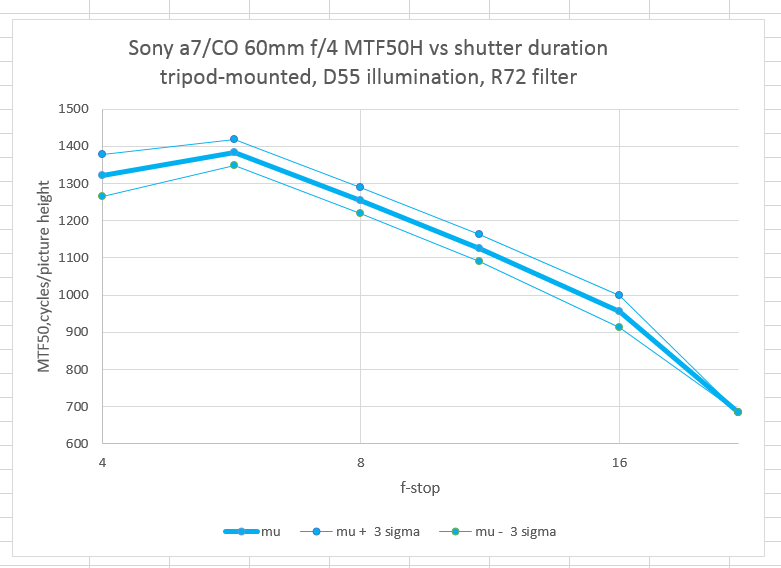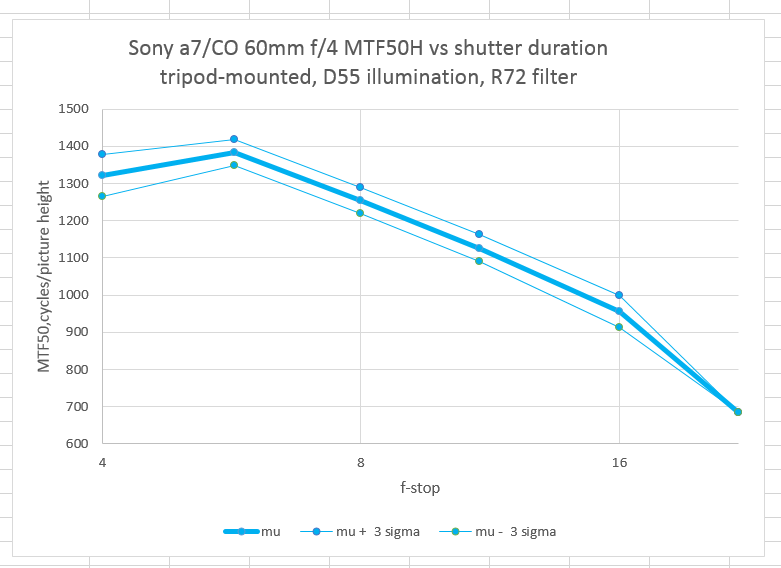 You can see that with no visible light affecting the results, the lens becomes diffraction-limited at a wider f-stop. f/5,6 is the best stop, and, for work where sharpness is important, it looks like f/11 is about as far down as you should go.