I should be better at accepting defeat. Knowing your personal failings is one thing. Overcoming them is another. So I tried one more time to tame the s7R shutter shock in portrait orientation.
I ditched the Arca Swiss C1 entirely, and mounted the vertical post from a RRS pano setup directly on the tripod deck. Not a very practical setup – to pan horizontally you have to pick up the tripod and set it down again – but if the setup does the job, I can surely figure out a way to fix that.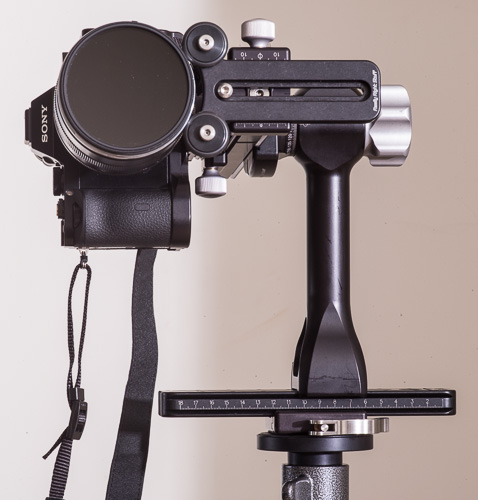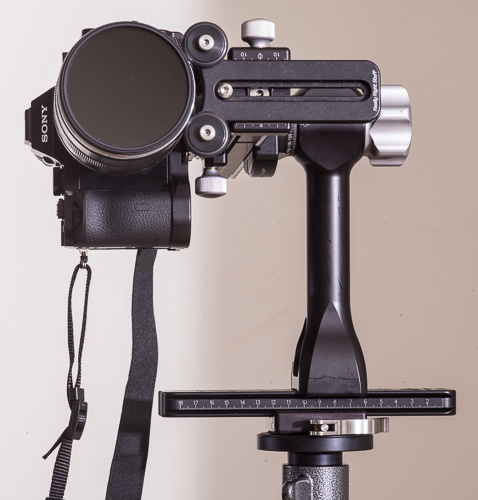 Note that the cantilevered part of the L bracket is not used.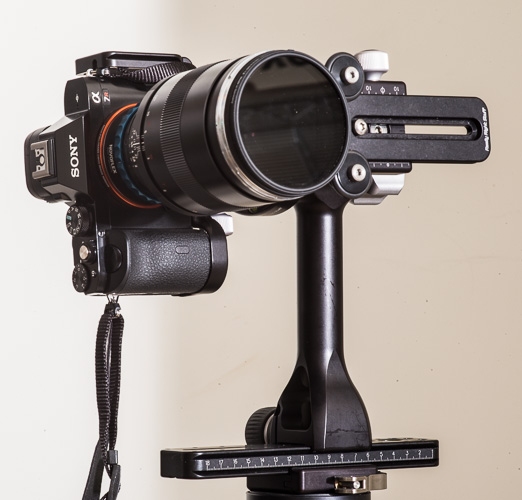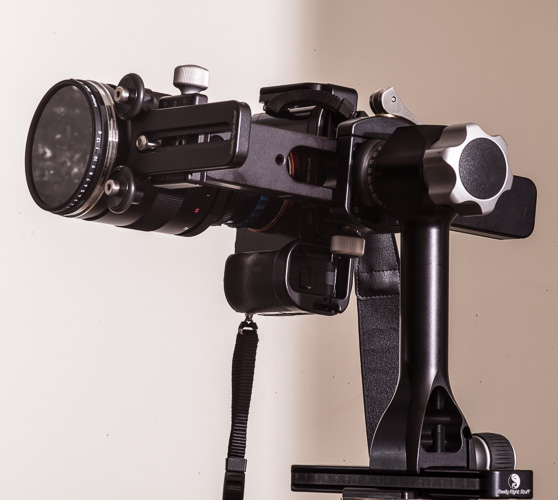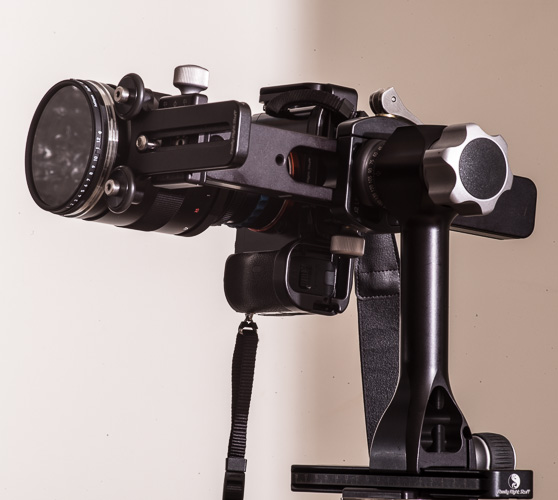 For the test, I mounted the post on a set of Gitzo GT3541XLS legs instead of the RRS legs I used for the previous post. That amounts to two changes, and is not a good way to determine what works and what doesn't but I wasn't able to get the C1 off the RRS legs. This is not the first time this has happened to me. I always eventually figure out a way to get get the legs and the head apart, but it's frustrating and time consuming. There has to be a better way to mount heads to tripods. I'm going to look into the RRS plate and clamp system.
Here's the usual cross at the worst shutter speed: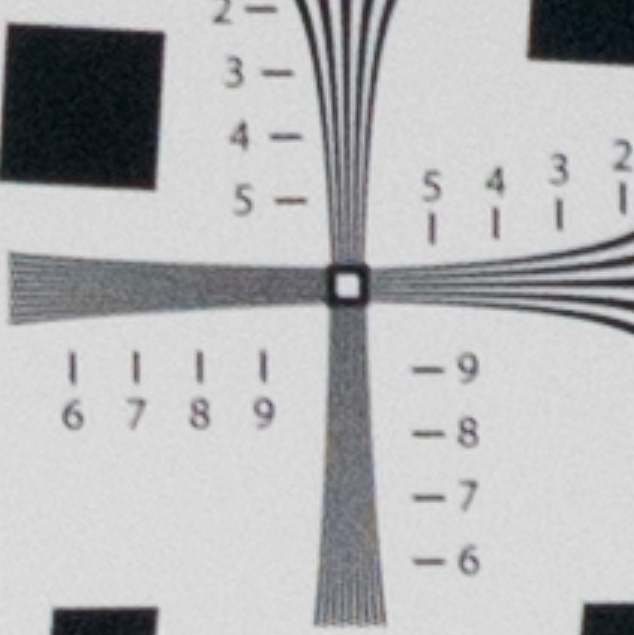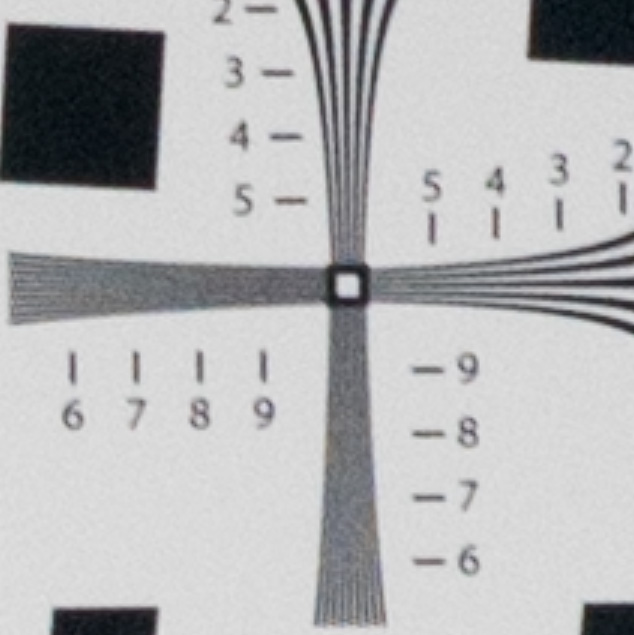 Compare to the a7: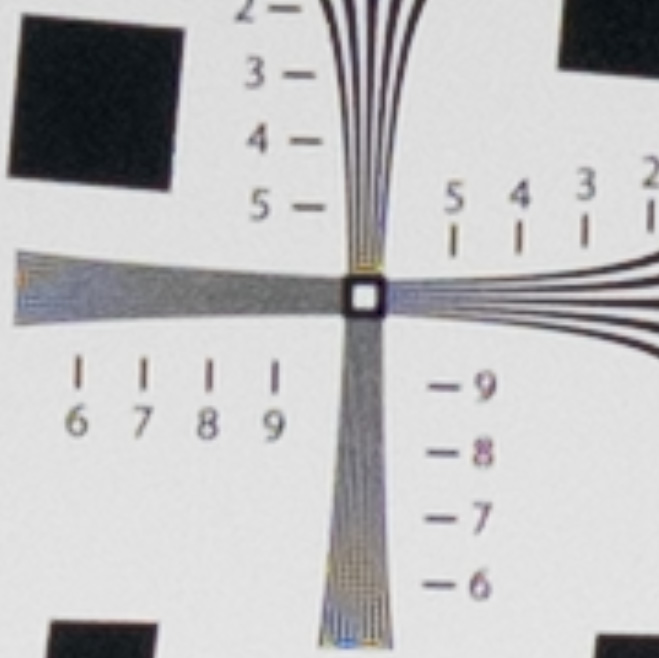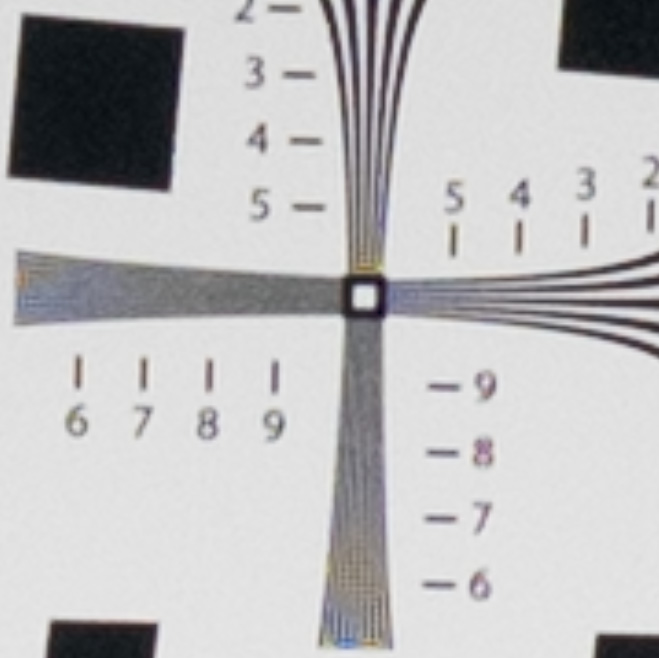 Another failure. Will I ever learn?